Mother's Day is right around the corner, and there's no better way to celebrate than by making these delicious and effortless recipes in your Instant Pot. Not only are Instant Pots great for saving time and energy, but they can also help you create mouth-watering meals that your mother is sure to love.
These recipes are easy to make and will put a smile on mom's face. So, get cooking and show your mother how much you appreciate her with a delicious homemade meal made with love. Happy Mother's Day!
Here are some Mother's Day recipes you can make in your Instant Pot: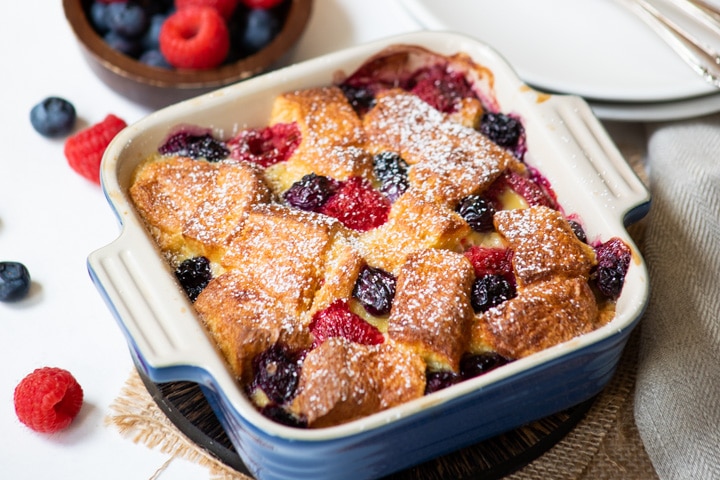 Treat your mom to a delightful surprise this Mother's Day with a luscious Berry Bread Pudding. This decadent dessert combines tender bread soaked in a creamy vanilla custard, studded with juicy mixed berries, and cooked to perfection.
Get the Berry Bread Pudding recipe.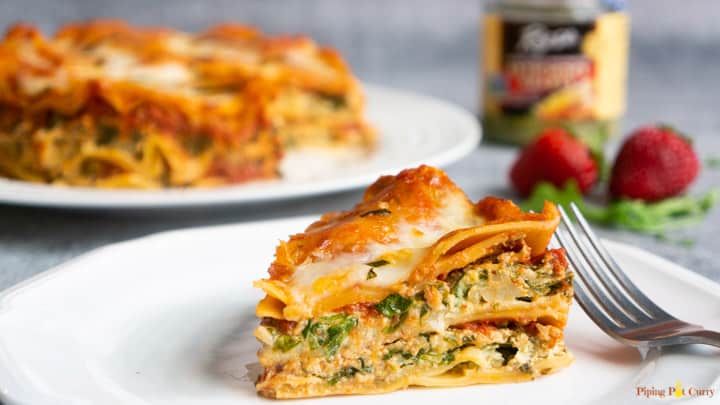 A healthy vegetarian lasagna with lots of fresh spinach, artichoke hearts, and a rich cheese sauce layered between noodles.
Each bite is a combination of wonderful savory flavors that will leave your mom feeling loved and appreciated on her special day.
Get the Spinach Artichoke Lasagna recipe.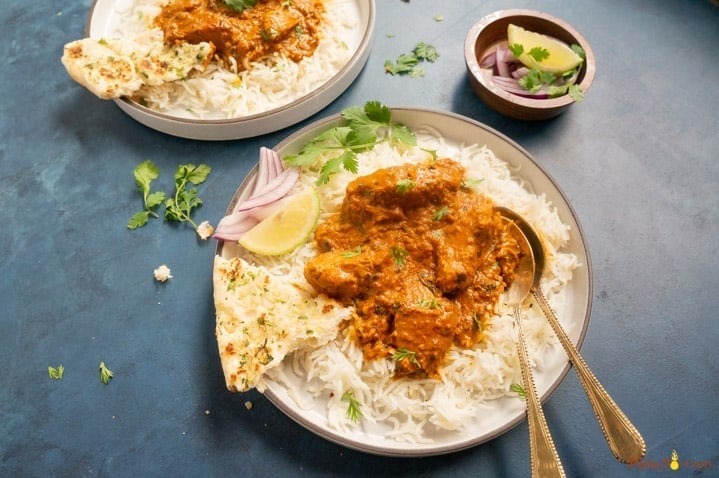 This Instant Pot Chicken Tikka Masala is a super flavorful, aromatic Indian chicken curry made with marinated tender chicken cooked in a creamy tomato-based sauce. This restaurant-quality chicken tikka masala is so easy to make in the instant pot that you will not consider take-out for Mother's day.
Get the Chicken Tikka Masala recipe.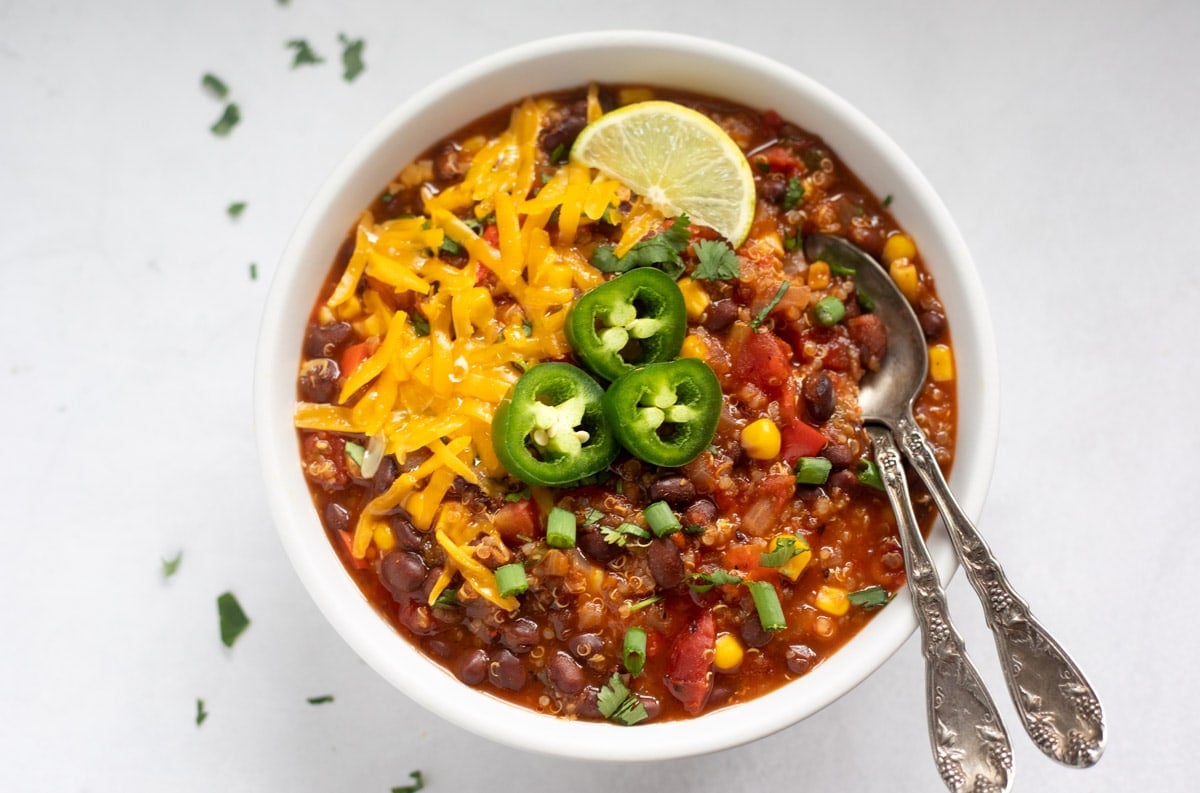 On Mother's Day, show your mom how much you care with a hearty and nutritious Vegetarian Quinoa Chili. This flavorful chili is loaded with protein-packed quinoa, black beans, a colorful medley of vegetables, and aromatic spices, to create a satisfying and healthy meal.
Serve it with a sprinkle of fresh cilantro and cheese to create a bowl of warmth and love that your mom will truly appreciate.
Get the Quinoa Chili recipe.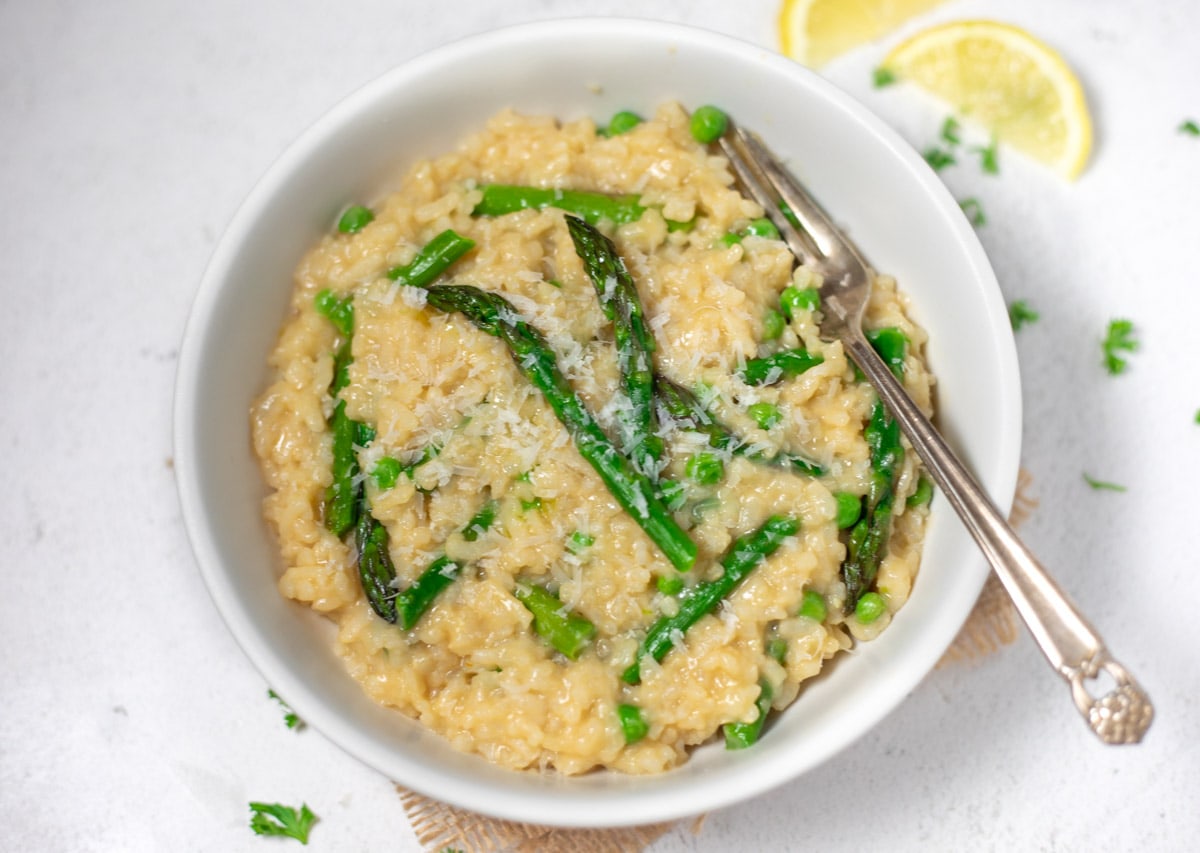 This Instant Pot Lemon Asparagus Risotto brings all the vibrant flavors of spring in a bowl. Made with fresh asparagus, zesty lemon, and arborio rice, this gluten-free risotto is the best one-pot meal you can make for mom for her special day!
Get the Asparagus Risotto recipe.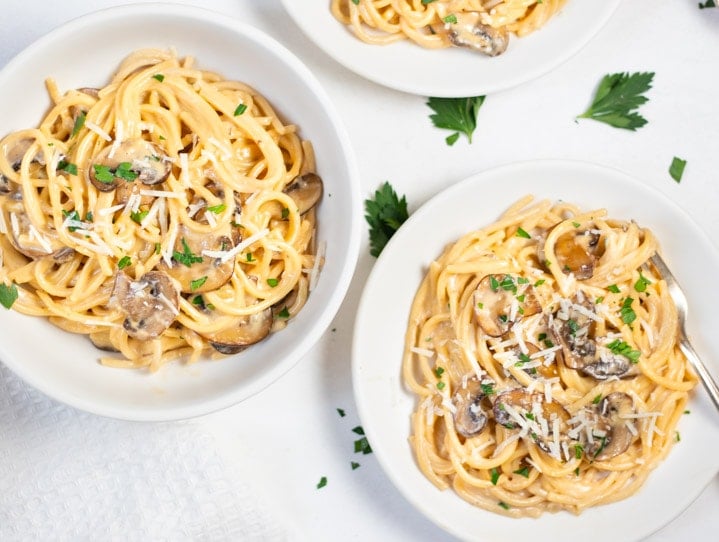 Spaghetti tossed in a creamy cheese sauce loaded with mushrooms. If your mom loves mushrooms, this creamy mushroom pasta is going to be her new favorite. Make this amazingly delicious creamy dreamy pasta in the instant pot in less than 30 minutes!
Get the Mushroom Pasta recipe.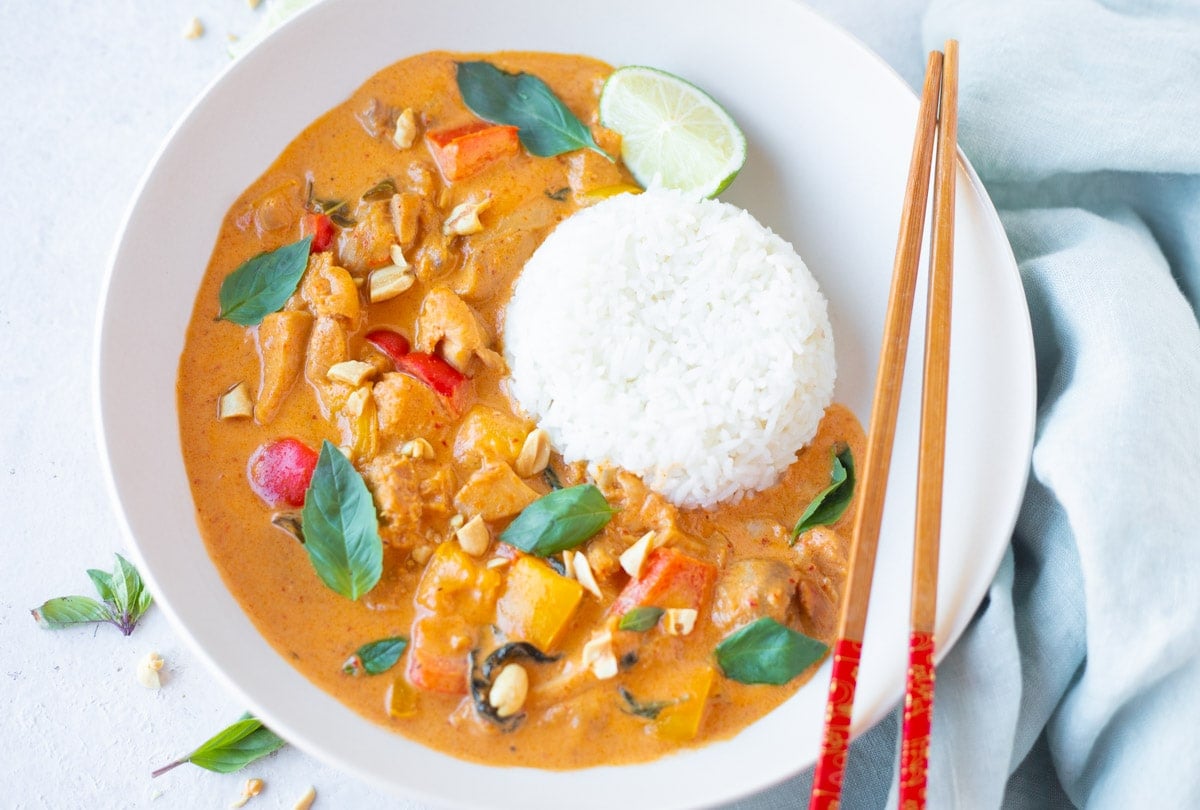 Treat mom to the exotic flavors of Thailand with this delicious Panang Curry.
Panang Curry with Chicken made in the Instant Pot, is just like you would enjoy at your favorite Thai restaurant. Rich, flavorful, and aromatic, with sweet and spicy flavors, this Thai curry is easy to make in under 30 minutes.
Get the Thai Panang Curry Chicken recipe.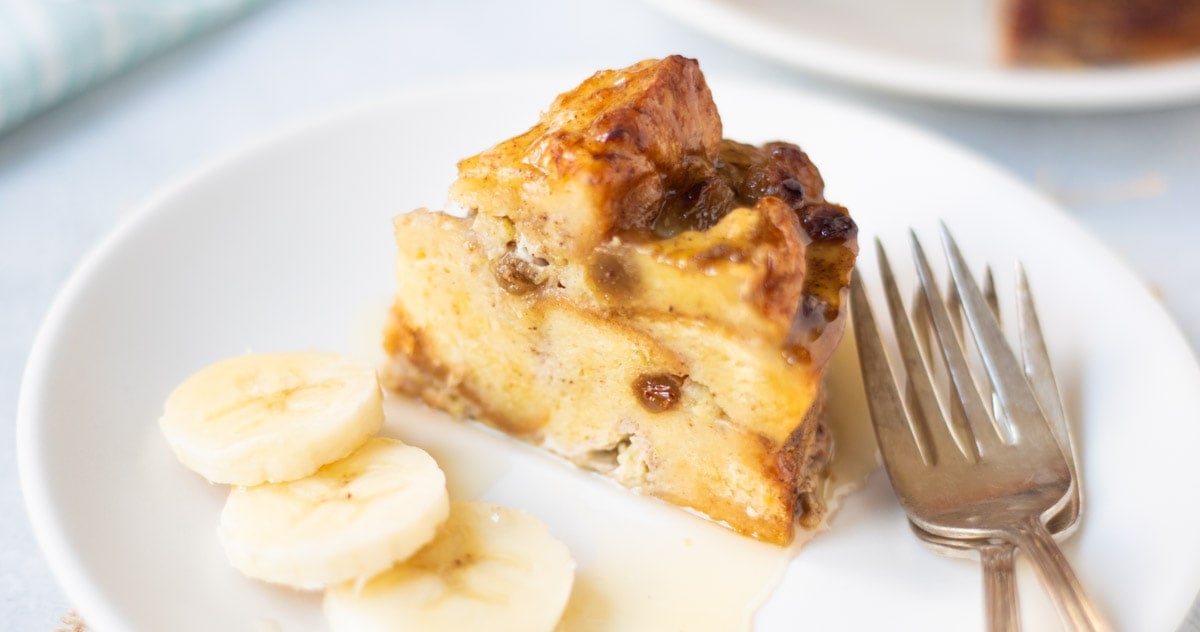 Surprise your mom on Mother's Day with a delightful twist on a classic dessert – warm, gooey Banana Bread Pudding. This comforting treat combines ripe bananas soaked in a luscious custard, topped with raisins and baked to perfection. Serve warm as is or topped with ice-cream. With every spoonful, the sweet aroma of bananas and the indulgent flavors of cinnamon and vanilla will make her feel cherished and loved.
Get the Banana Bread Pudding recipe.
If mom is a fan of potatoes, this is going to be her new favorite – Bombay Potatoes or Masala Aloo.
Baby Potatoes cooked with aromatic spices, as a one-pot dish, are perfect for serving as an appetizer or a side dish. These delicious and easy spicy Bombay Potatoes take just 20 minutes to make.
Get the Bombay Potatoes recipe.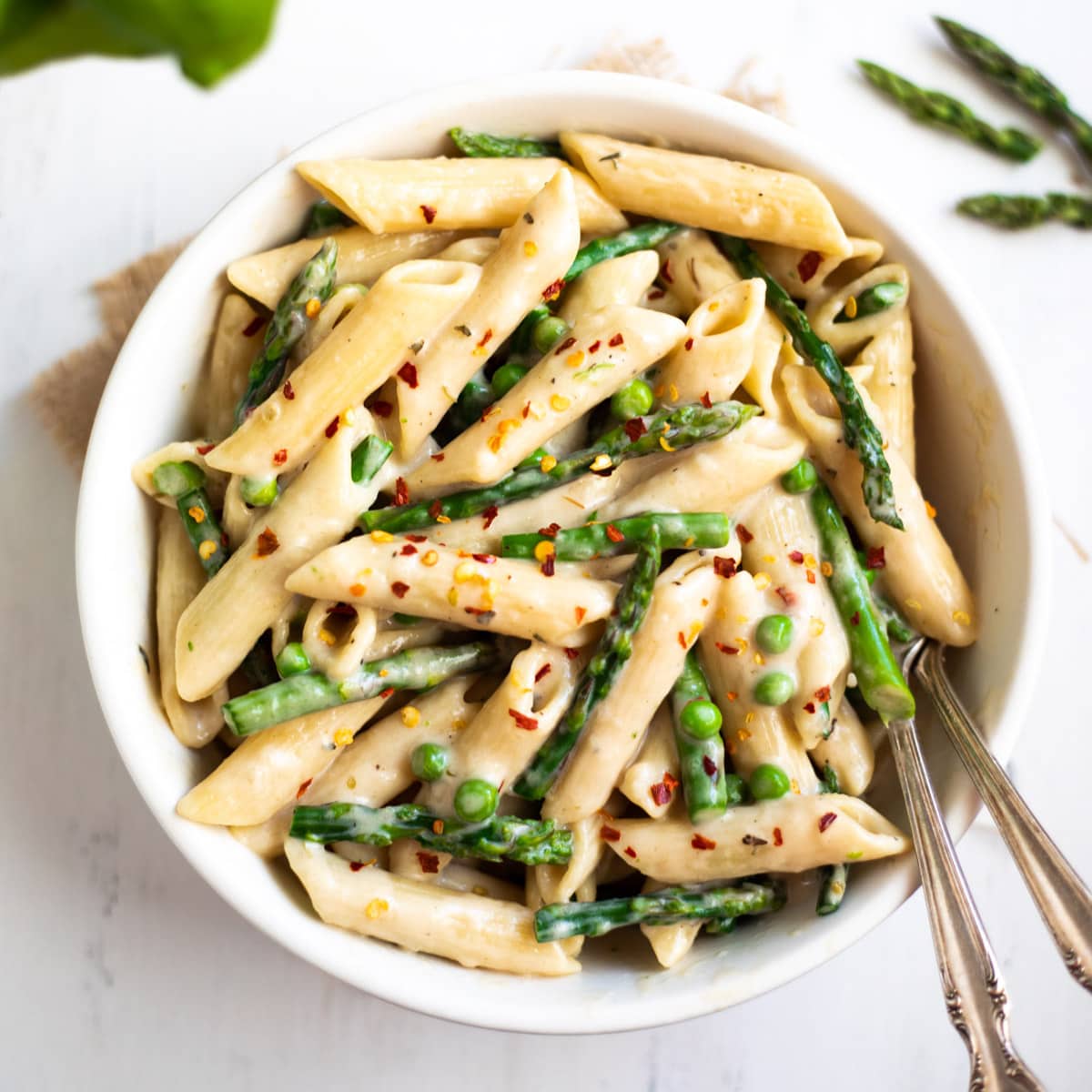 Delight your mom on Mother's Day with a light and elegant Asparagus Pasta dish that celebrates the flavors of spring.
This vibrant recipe combines al dente pasta with crisp asparagus spears, green peas, sautéed garlic, and a touch of lemon zest for a burst of freshness. Make it in the Instant Pot in just 30 minutes, and the result will be a creamy bowl of pasta filled with fresh greens!
Get the Asparagus Pasta recipe.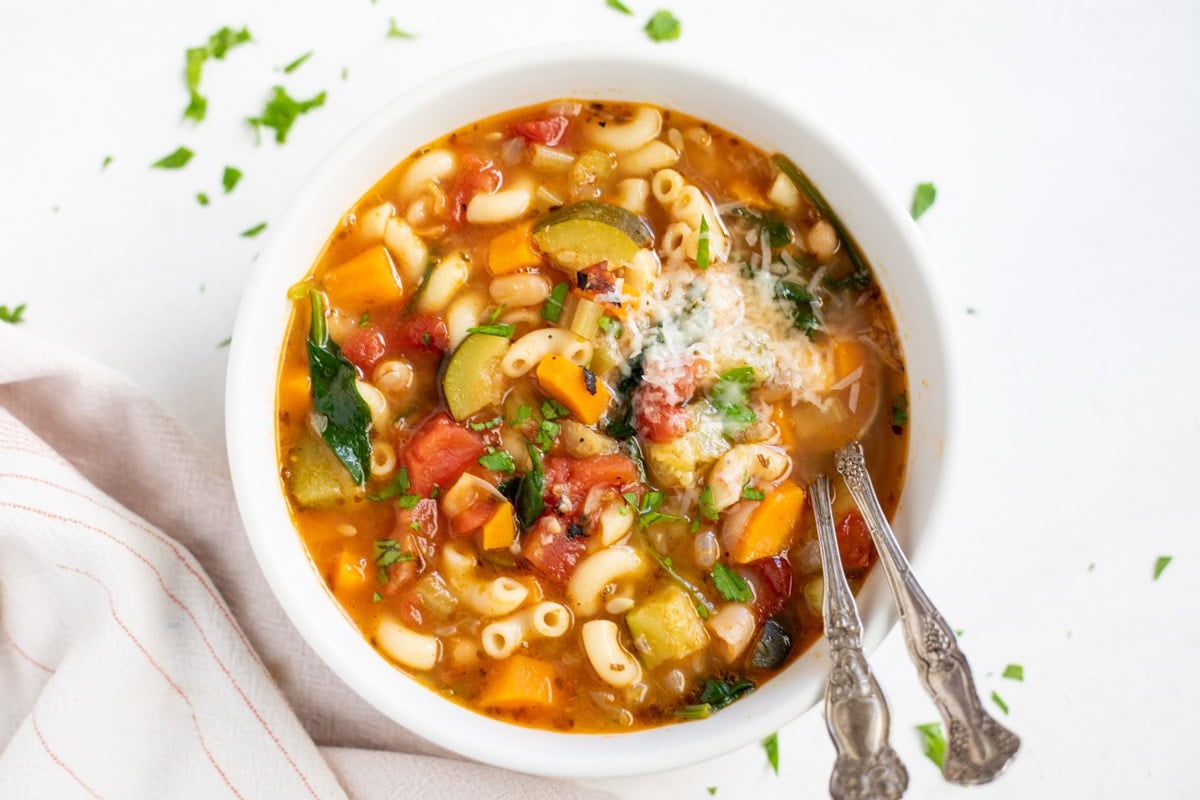 Warm your mom's heart on Mother's Day with a comforting bowl of homemade Minestrone Soup. This classic Italian dish is a medley of vibrant vegetables, tender beans, and hearty pasta simmered in a flavorful tomato broth.
This minestrone tastes just like the Olive Garden minestrone soup. Vegetarian-friendly and can easily be made gluten-free and vegan.
Get the Minestrone Soup recipe.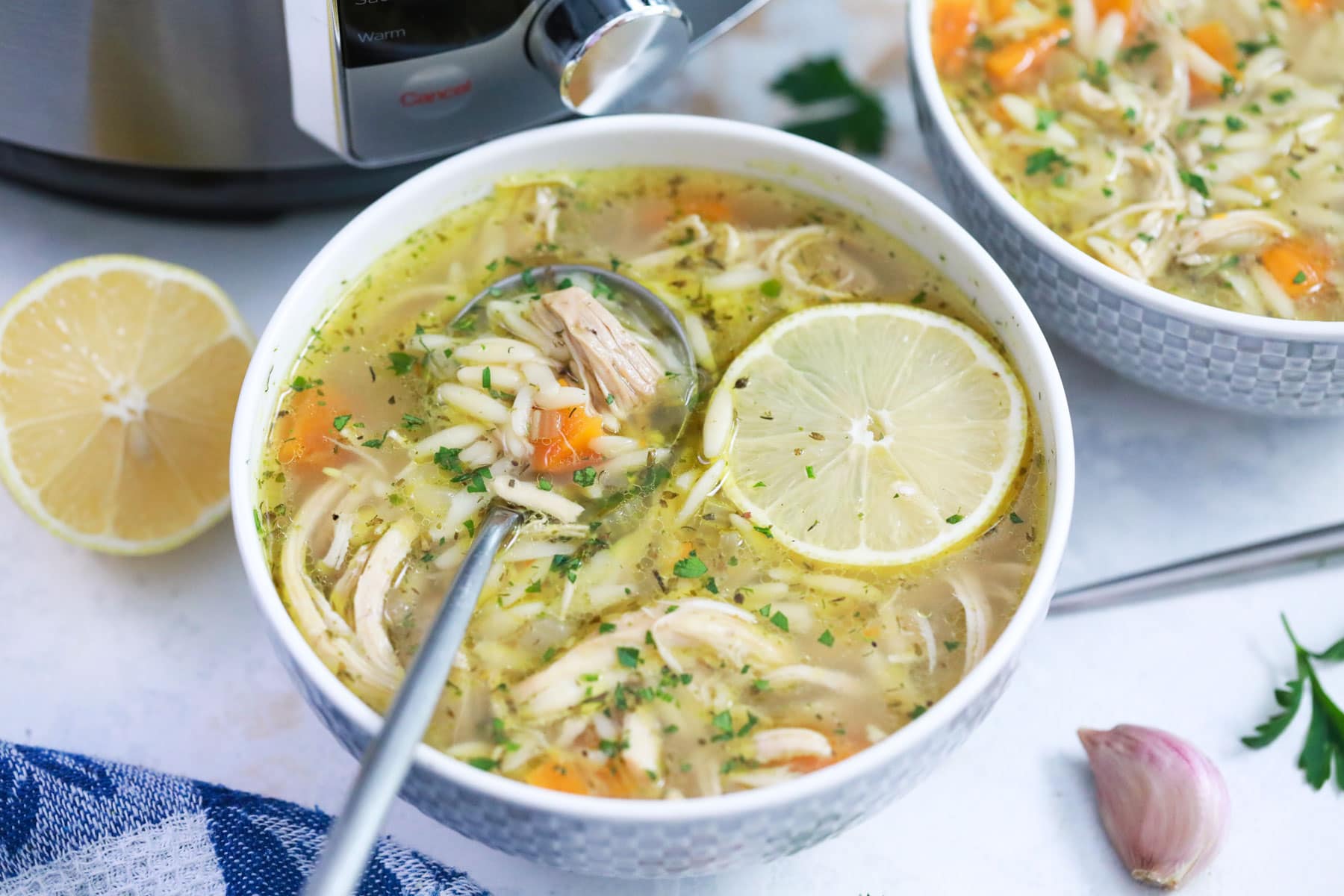 Celebrate Mother's Day with this bright and refreshing Lemon Chicken Orzo Soup made in the instant pot. This comforting soup combines tender chicken, delicate orzo pasta, and a zesty lemon-infused broth, creating a perfect balance of flavors.
Get the Lemon Chicken Orzo Soup recipe.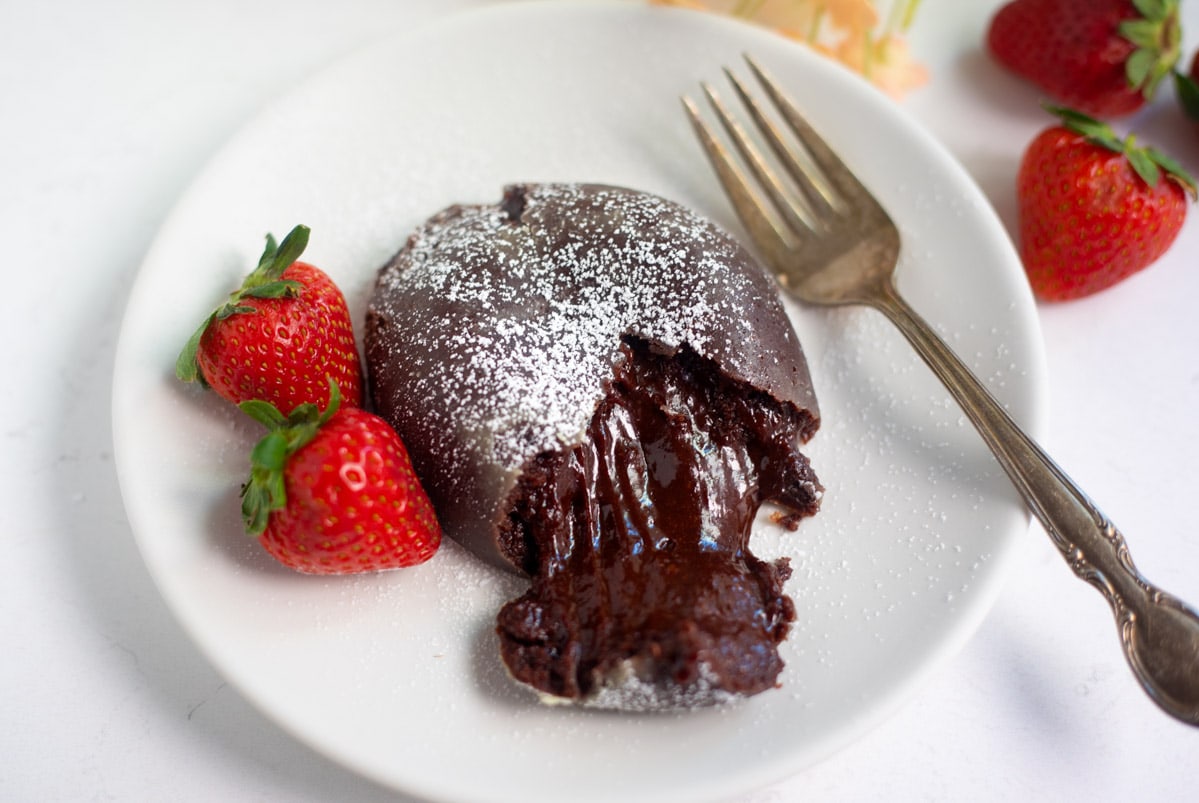 Surprise mom on Mother's Day with a decadent and indulgent Chocolate Lava Cake that will melt her heart. This delightful dessert is a rich and gooey chocolate cake with a luscious molten center, all cooked to perfection in the Instant Pot in just 20 minutes.
Get the Lava Cake recipe.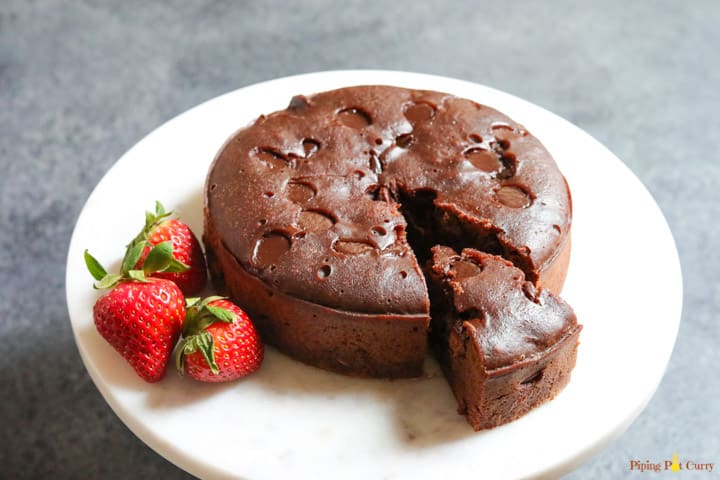 These moist & fudgy Instant Pot brownies are easy to make from scratch. Whether enjoyed on their own or served warm with a scoop of vanilla ice cream, these indulgent brownies are the best way to show your mom just how much you love and appreciate her.
Get the Brownies recipe.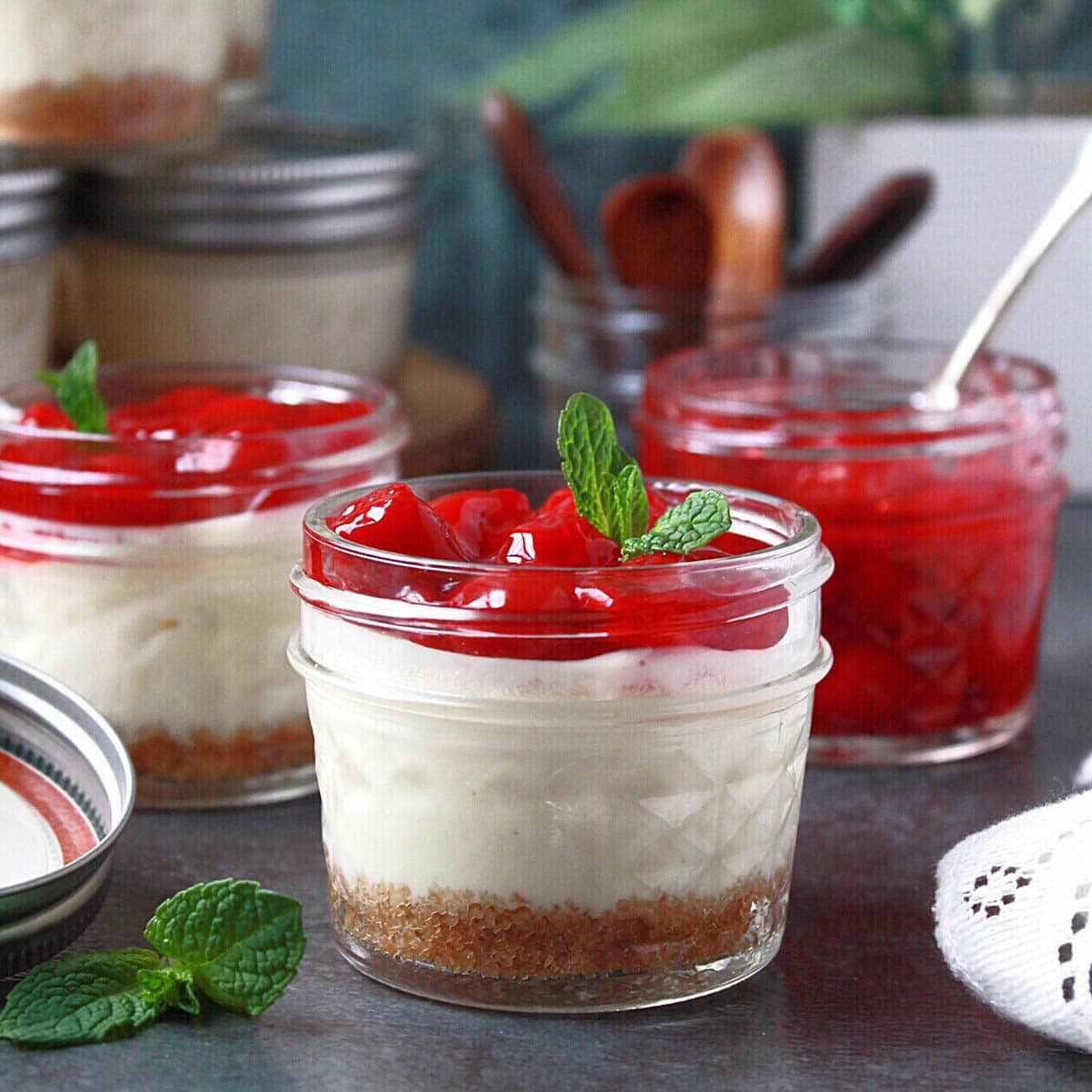 This New York Style Instant Pot cheesecake in jars is a fun and cute dessert idea, perfect for small parties, and gatherings and makes a lovely portable dessert for picnics!
Delight mom with delectable and individual-sized Instant Pot Cheesecake Jars. This decadent dessert feature a buttery graham cracker crust topped with a luscious cheesecake filling. Cooked to perfection in the Instant Pot, these adorable jars of sweetness will make your mom feel loved and pampered.
Get the Cheesecake recipe.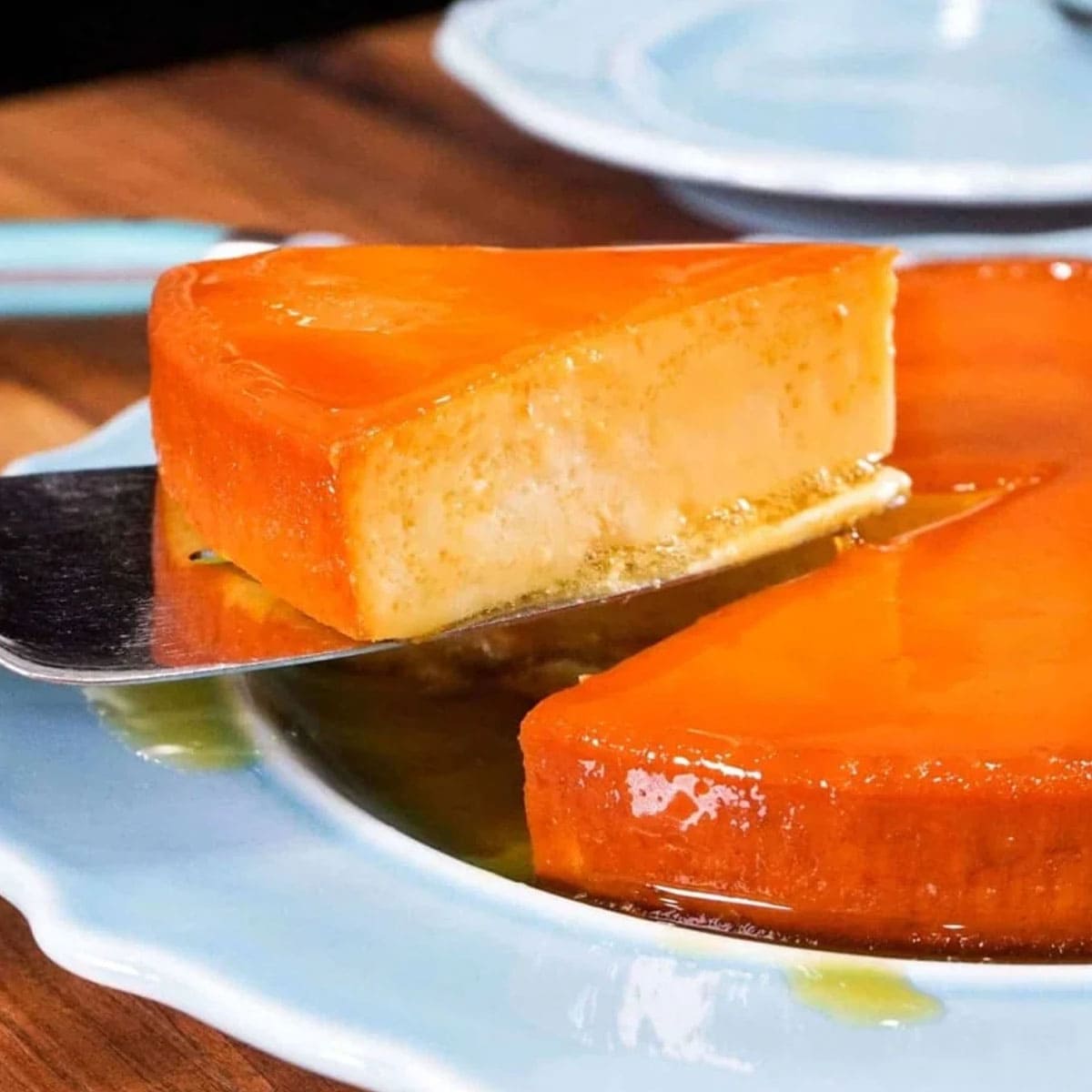 This classic dessert features a velvety smooth custard, delicately infused with flavors of vanilla and caramel. Cooked to perfection in the Instant Pot, this elegant and creamy treat will impress your mom and show her just how much you cherish her on this special day!
Get the Flan recipe.
25 Easy-to-Make Instant Pot Side Dishes to Elevate Your Meal Game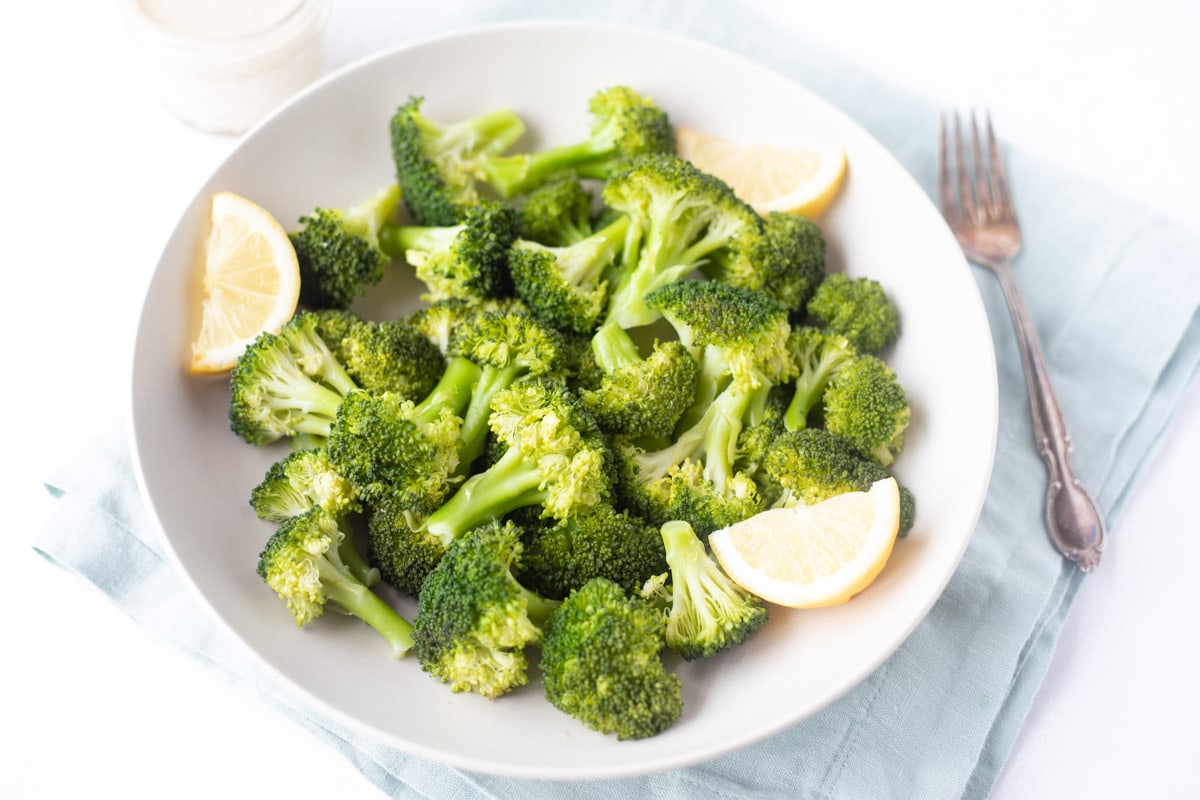 Looking for some tasty and easy-to-make side dishes to accompany your meal? Here we have gathered 25 delicious and diverse side dish recipes you can make using your Instant Pot. From savory rice pilaf to healthy steamed vegetables, this collection has something for everyone.
Get the 25 Easy Instant Pot Side Dishes.
10 Insanely Delicious Instant Pot Pasta Recipes That Will Leave You Craving for More!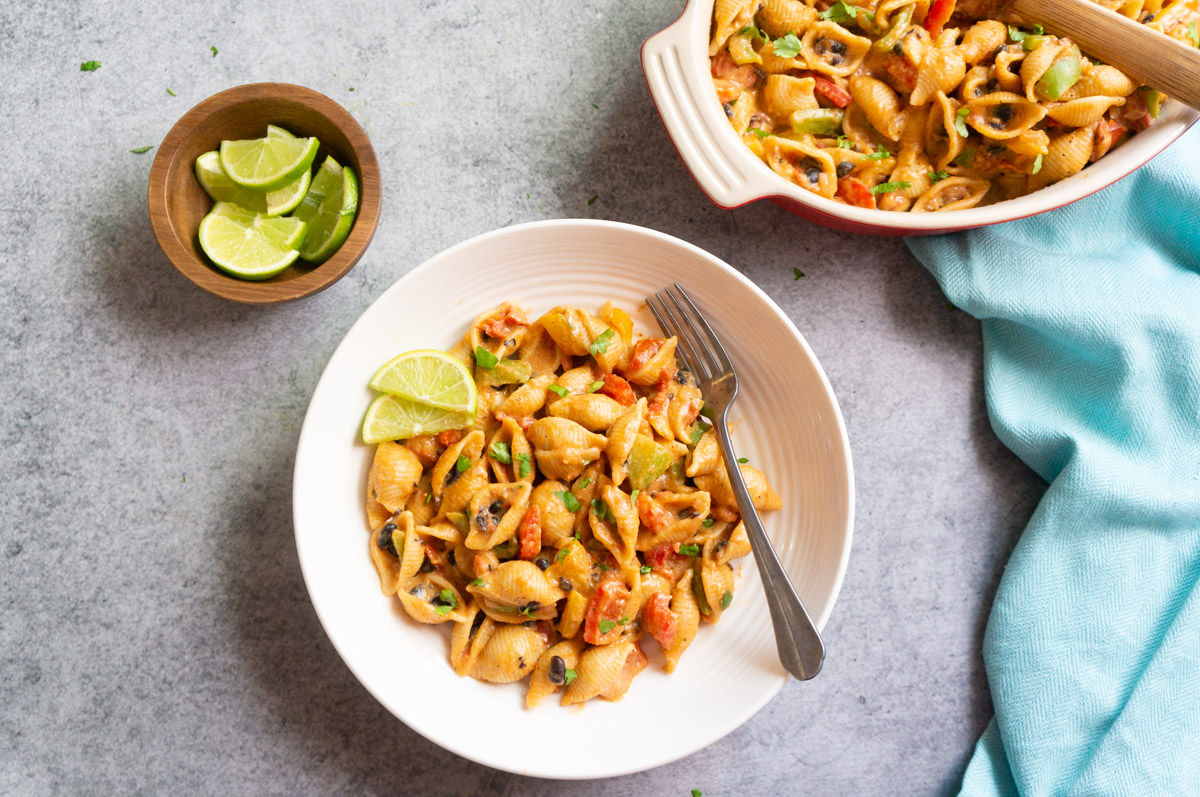 Want to make a quick dinner for the busy weeknights? What better way than to use your Instant Pot to make a comforting vegetarian pasta in minutes? Here are 10+ delicious one-pot vegetarian pasta recipes you can enjoy today!
Get the 10 Easy Instant Pot Pasta Dishes.
Ole-Ole, Let's Taco 'bout These 14 Insanely Delicious Instant Pot Mexican Recipes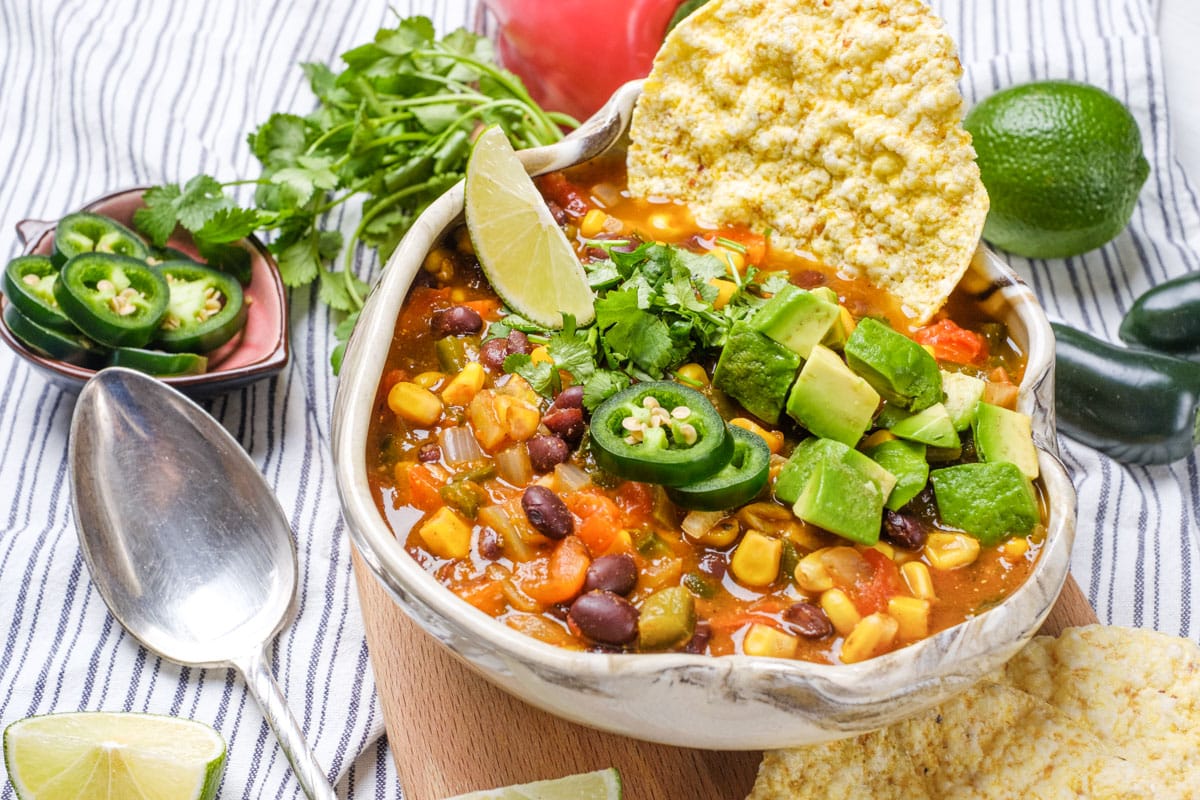 Get ready for a fiesta with these insanely delicious and easy-to-make 14 Instant Pot Mexican recipes! From savory soups to spicy tacos and rice dishes to sweet desserts, these dishes will transport you to Mexico's best flavors.
Get the 14 Instant Pot Mexican Dishes.