Hi…I'm Meeta. I am a foodie and love to share what I cook with friends and family. So why not the world! This is what inspired me to start my blog and share recipes, ingredients and more. I strongly believe that each one of us has a chef inside us, we just need some inspiration to explore the ingredients and create great food. If you are like me and love cooking, start a food blog.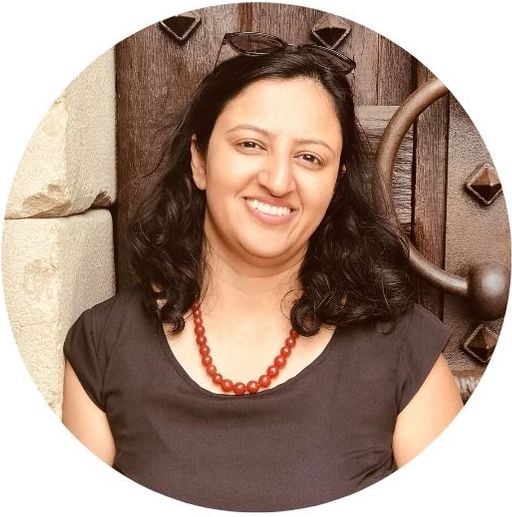 I grew up in Mumbai, the place where food defines culture and is a melting pot for people from all over India. I currently live in Los Gatos, California. My other passion is traveling, which I will hopefully start writing about some day.
I studied Computer Engineering in Mumbai, and then did a Masters in Management Science from Stanford University. A former Product Specialist by profession, I now enjoy combining my logical and creative mind to sharing my love for delicious and healthy food.
My family
I have a wonderful and supportive husband, and two cute daughters, 4 5 6 7 8 9 10 years old, and a 1 2 3 4 years old. My mom has always been an inspiration for my food. She is a wonderful cook and has taken the effort to pass down her love for cooking to me and my siblings.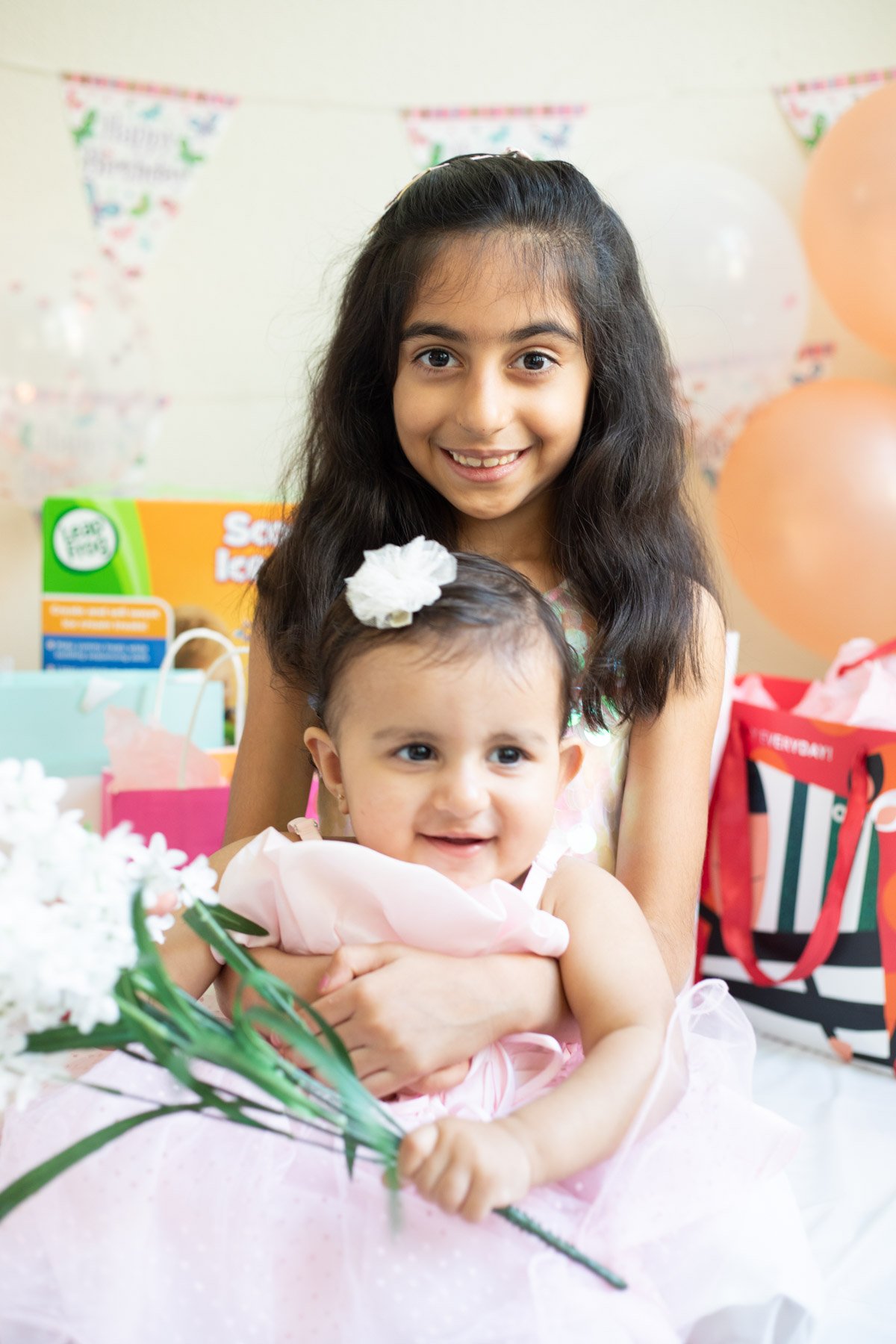 From a very young age, I remember the first thing that mom made me and my sister learn to cook was to make roti (Indian flatbread similar to tortilla) for dinner. This is one of the difficult tasks for many, to roll perfectly rounded thin roti's. I believe she had the feeling that if we can make good roti's, then we will be able to cook well. Now I believe that is true :-). Guess what? My daughter is 8 now, and can do a decent job with rolling roti.
What can you expect to see on Piping Pot Curry?
I will mostly be sharing simple and easy Indian recipes, made using instant pot, air fryer, and other appliances in the modern kitchen. I can easily count 10 or more appliances in my kitchen. This is very different than my mom's kitchen where a lot of things were done by hand. Working full-time and wanting to do many other things, has made me value convenience in the kitchen much more, and hence the loads of appliances which make my life easier…and also add to the variety of meals I can prepare quickly.
I primarily cook Indian food, however I also love to cook other cuisines such as Italian, Thai, Chinese and more. In this blog, I will initially focus on recipes using Instant Pot (which is the inspiration for the name piping pot curry). I grew up in India, where a pressure cooker is a must have in every kitchen. My mom's kitchen had 3, hence it is second nature to use an Instant Pot (electric pressure cooker) for all my cooking.
I love curry, which you can tell by the name of this blog. While you are here, don't forget to try my Instant Pot favorites – Mom's Chicken Curry, Coconut Chicken Curry, Dal Tadka, Paneer Butter Masala and Mumbai Pav Bhaji.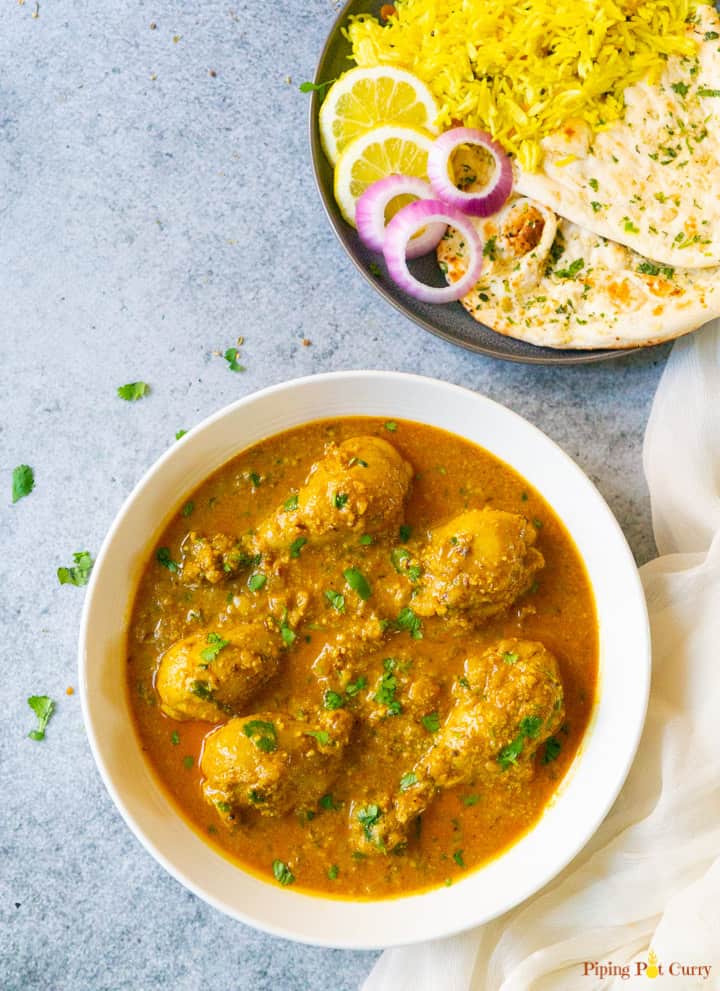 I am so excited to share that my recipes have been featured on HuffPost, Buzzfeed, Peta.org and MSN.
About the Recipes I share
All the recipes you see on this blog are cooked, styled and photographed by me, tried and tested by my family and friends.
I appreciate any feedback and comments for my recipes, and will always try to respond to your comments promptly.
Please use all recipes on this site as a guideline. I am sure your taste and preference will be very different than mine, so feel free to adjust the ingredients and recipes to your taste. Try all recipes at your own risk, Piping Pot Curry is not liable for any recipes you try. If a recipe has worked for me, I can not guarantee that it will work exactly the same way for you.
Keep in touch
I love to hear from you. If you have any questions or like to send me a message, feel free to send at meeta@pipingpotcurry.com. I do respond to each and every message 🙂
Enjoy the world of awesome food! Thank you for visiting my blog.
Subscribe to receive updates about new recipes!
Join me in my Instant Pot & Air Fryer Community on Facebook. You can follow Piping Pot Curry on Facebook, Pinterest, Instagram or Twitter to get updates on latest posts on this blog. If you are into videos, I share 1-minute videos of recipes on Youtube as well!
Piping Pot Curry in the Media
Below are some of the amazing media channels where my work has been featured: