Start the new year right!  Eat healthy home cooked meals by planning your meals with this Vegetarian Instant Pot Meal Plan. Main dishes for each day of the month, along with sides and dessert options. Follow the complete plan or mix-and-match to create a plan that is perfect for your family!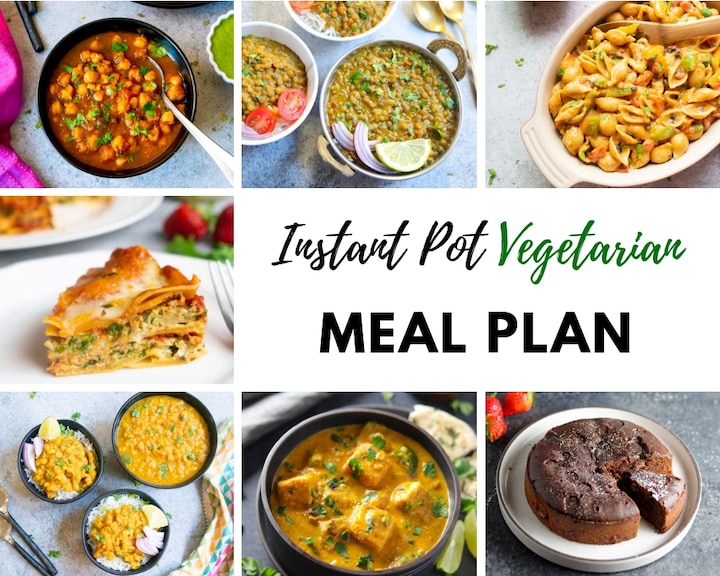 I wanted to start the new year by making it easy for my family to eat healthy home cooked meals. This meal plan can help us stay on track with your health and well being goals. And I feel it is possible to stay on track with the help of the Instant Pot!
Importance of meal planning
Let's put it out there….Meal planning is hard!  However it is also a life saver if done well. Here are some advantages:
Saves time: You are not standing in front of the refrigerator every day and thinking "what to make for dinner". Trust me…this is a significant amount of time each day.
Grocery shopping is easier: As you have a plan for the week, you know exactly what to buy. And less wastage of grocery not used.
Saves money: Less eating out…as you already have a plan in mind.
You can prep ahead: You can prep some parts of the dishes planned for the week or just make them ahead.
The most important: The whole family eating healthy food together!
I totally understand that life happens and we are sometimes not able to follow the meal plan exactly. But that is completely okay! Tweak the meal plan to suit your needs – strike out the days you will not be eating at home, if you miss a day, add the recipe to start of next week. Try to as consistent as possible and you will enjoy the benefits of meal planning.
2019 Monthy Instant Pot Meal Plans
As we go along in the year, you will see each month available in this list below. Simply click on the one you want and it will take you to the recipes for that month. If you just need recipe ideas, feel free to peruse any of the months!






November Meal Plan
Main Dishes
One-pot Vegetable Biryani made in the instant pot, so easy to cook with the same authentic flavors!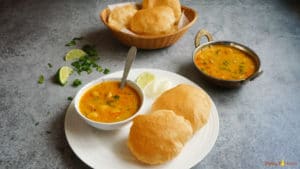 Dahi Vale Aloo is made with just two main ingredients, potatoes and yogurt, tempered with cumin seeds, ginger and flavorful spices.
This vegan and gluten free green curry is so creamy and perfect to enjoy over jasmine rice.

Lentils and rice cooked with fragrant spices & topped with caramelized onions.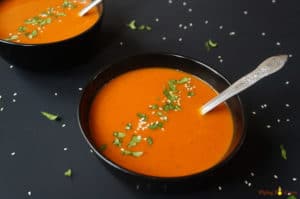 This vegan and gluten free soup has deep bold flavors from roasting the red peppers and carrots.
November 6 – Wednesday
Spinach Dal
A comforting lentil dish with added spinach. Perfect to enjoy with rice or as a soup.
This Aloo Palak can be made in just 25 minutes and is perfect for a quick healthy weeknight dinner!
A quick and easy vegan meal packed with healthy vegetables and cooked in a flavorful sauce.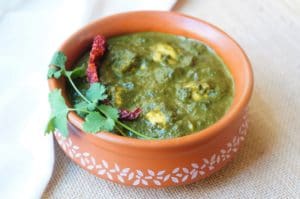 Spinach and cottage cheese curry made as a one-pot dish, super easy and delicious!
Matar Makhana is a delicious rich curry filled with the goodness of foxnuts and green peas.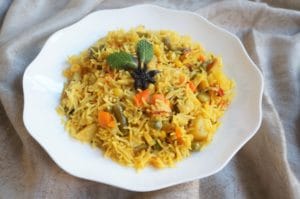 Vegetable Rice Pilaf or Pulao is an easy one pot rice dish mixed with a variety of vegetables and mildly flavored with various spices.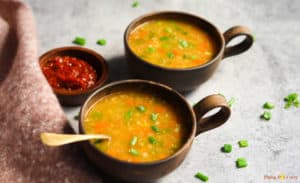 This lightly spiced Indo-chinese soup is perfect for the cold weather. Vegan & gluten free.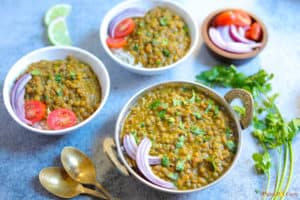 November 13 – Wednesday
Masoor Dal
Healthy Whole Masoor Dal, also known as Brown Lentils Curry made in the instant pot. Vegan & Gluten Free.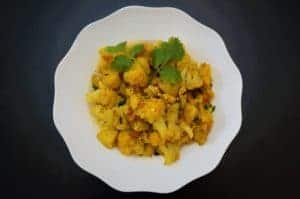 November 14 – Thursday
Aloo Gobi
A healthy & delicious potato and cauliflower stir fry made in just 20 minutes. Vegan & Gluten Free.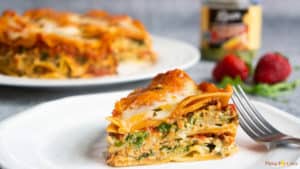 A healthy vegetarian lasagna with lots of fresh spinach, marinated artichokes and cheese layered between noodles.
This one-pot recipe for the authentic Chana Masala. A healthy protein-rich vegan and gluten free chickpea recipe.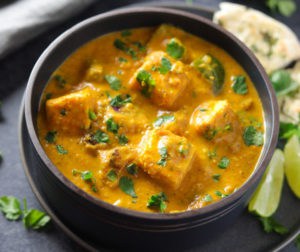 A flavorful and aromatic curry, made with marinated and grilled paneer cubes simmered in a rich onion tomato gravy along with warm spices.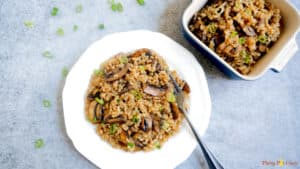 A flavorful one-pot dish with just 5 main ingredients for the mushroom lovers.

This Thai Butternut Squash Soup made in the Instant Pot is creamy, flavorful, healthy and vegan!
This super delicious, healthy and budget friendly vegan Red Lentil Curry can be made in less than 30 minutes!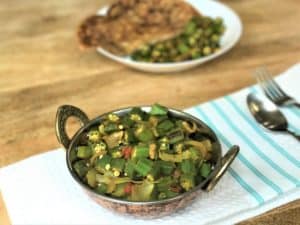 Okra cooked with onions, tomato, garlic and spices. Perfectly cooked with no slimy texture of okra.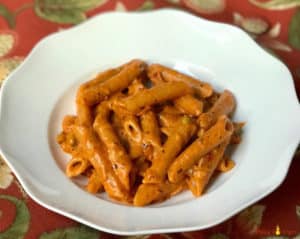 Kid-Friendly one-pot penne in tomato cream sauce made in Instant Pot.
November 23 – Saturday
Pav Bhaji
A spiced mashed vegetable curry topped with chopped onions, cilantro, lemon and enjoyed with dinner rolls.
Red kidney beans cooked with onions, tomatoes, ginger, garlic along with aromatic spices. Make it a meal with pot-in-pot Brown Rice.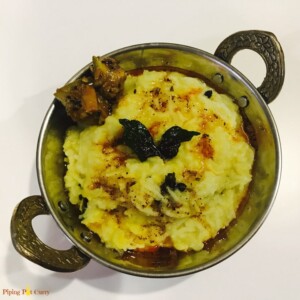 Moong Dal Khichdi (Kitchari) is a simple dish made with rice and lentils, tempered in ghee with cumin seeds.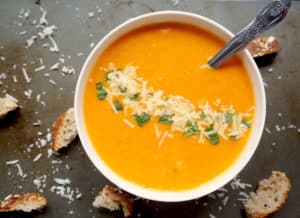 This Instant Pot Creamy Tomato Soup is delicious and nutritious with lots of veggies.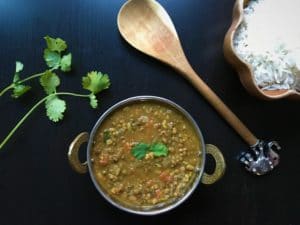 A delicious creamy lentil soup that is easy and quick to make in a pressure cooker.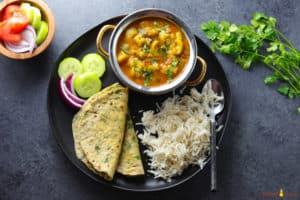 A simple, yet flavorful curry with many nutritional benefits of ridge gourd.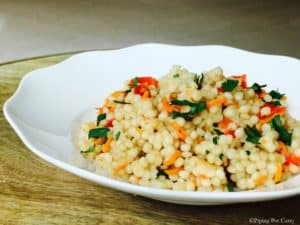 Israeli Couscous cooked with vegetables of choice in Instant Pot or Pressure Cooker. Enjoy it as a side or salad.
Misal consists of spicy sprouts curry cooked with onions, tomatoes, ginger, garlic and coconut. This is topped with diced onions, lemon juice, farsan and enjoyed with dinner rolls.
Side Dishes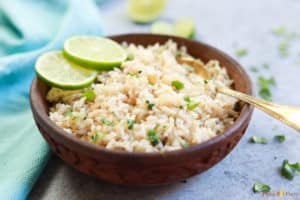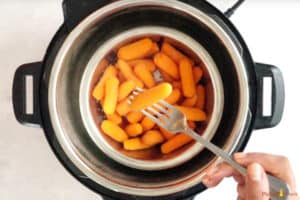 Desserts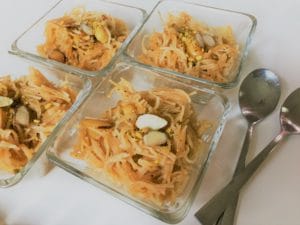 Printable Instant Pot Vegetarian Meal Plan
I have put together a handy printable meal plan calendar so you can get a full month view of the plan. The PDF has clickable links, so you can download it and keep it on your computer to visit all the recipes.
Bookmark this page as I will be adding all future meal plans on this page!