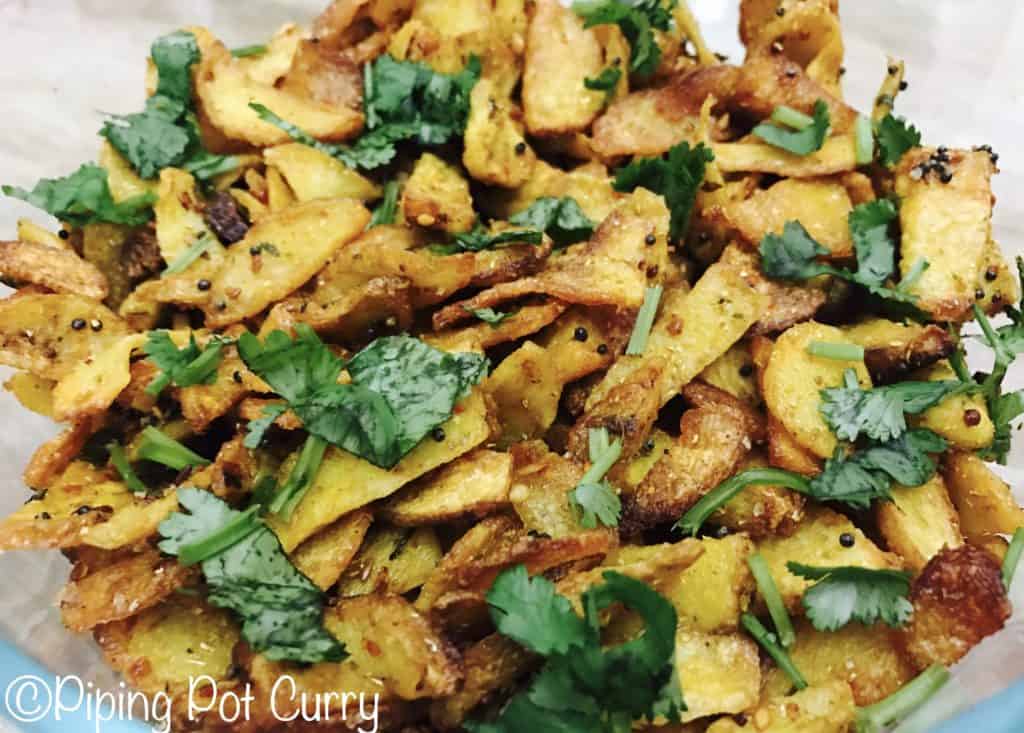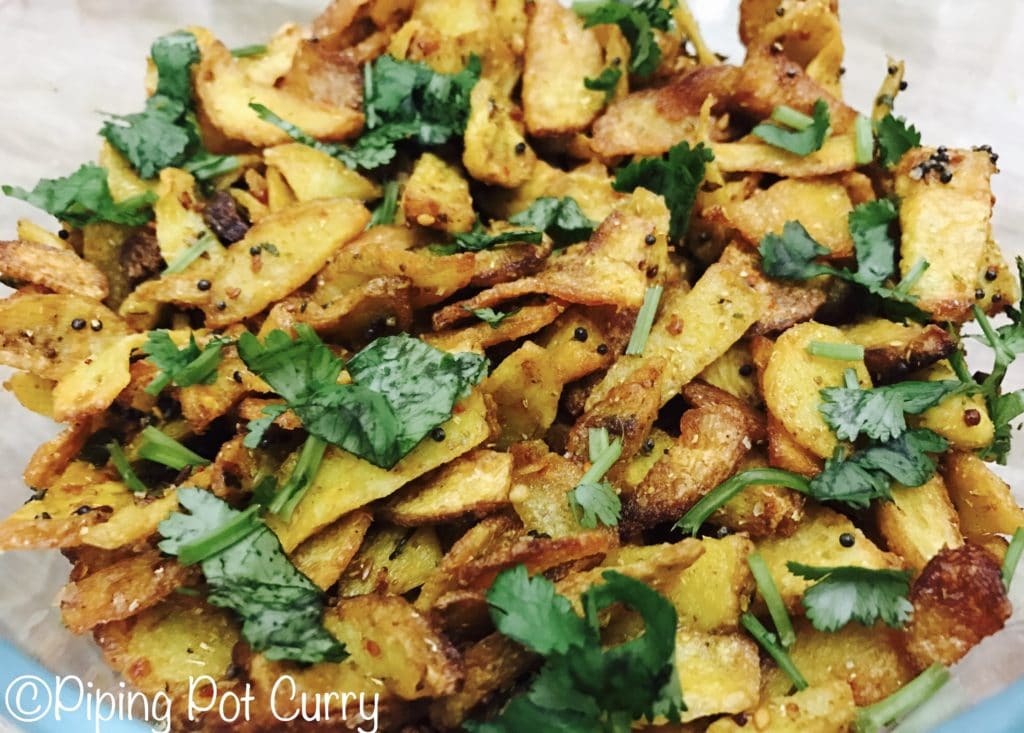 Arbi is a starchy root vegetable, very similar to yams or potatoes. It is also known as colocasia root or taro root in English. It is great substitute for potatoes and this preparation is very similar to french fries.
Who doesn't like french fries? If you are like me, you do like them, but still try to avoid them as much as possible. But I devour the taro fries in this recipe…yum crunchy fries.
Arbi or taro roots can be made in many different ways – you can fry them as in this recipe, you can sauté them, boil them or make air fryer arbi. They taste good in any preparation, however this method gives them the best crunchy favor similar to french fries.
Enjoy this Arbi Fry recipe as a snack or side dish with a dal or curry.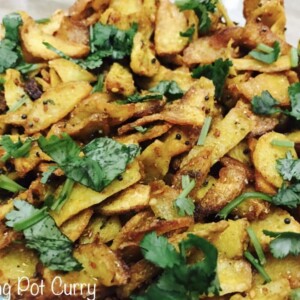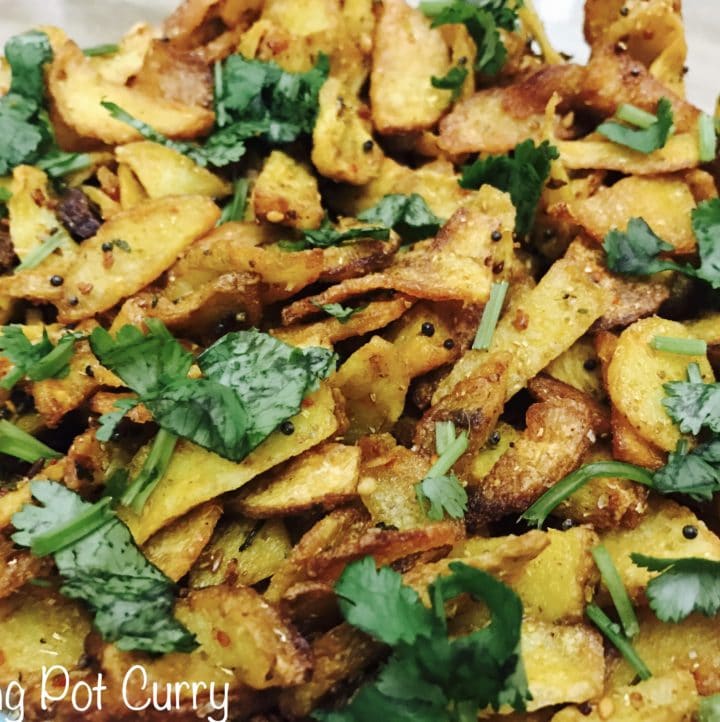 Arbi Fry (Fried Taro Root)
Crispy Arbi or Taro roots fried and sauted with Indian spices.
Instructions
Peel and wash the arbi. Let it dry or pat dry using a cloth. Then julienne cut the arbi (thin slices like potato fries).

Heat oil in a large pan. Use a large pan so you can fry all the arbi at once. Once the oil is heated, add the julienne cut arbi to the oil.

It will take about 10-15 minutes for the arbi to cook and get a light brown color. At that point, remove the arbi from the oil.

Now we will saute the arbi with spices. Heat oil in a separate sauce pan. Add kadi patta, rai, chopped green chilli to it.

When they start to splutter, add the spices and salt.

Add the fried arbi and mix it well with the spices.

The arbi is ready. Garnish with cilantro and serve hot.
Nutrition
Calories:
241
kcal
Carbohydrates:
52
g
Protein:
3
g
Fat:
2
g
Sodium:
646
mg
Potassium:
1137
mg
Fiber:
8
g
Sugar:
1
g
Vitamin A:
400
IU
Vitamin C:
90.8
mg
Calcium:
99
mg
Iron:
1.4
mg