Looking for cozy Indian soups to start your meal? Here are 10+ Indian Soup Recipes made with wonderful spices to warm you up. This collection of soups includes vegan, vegetarian, and chicken soups.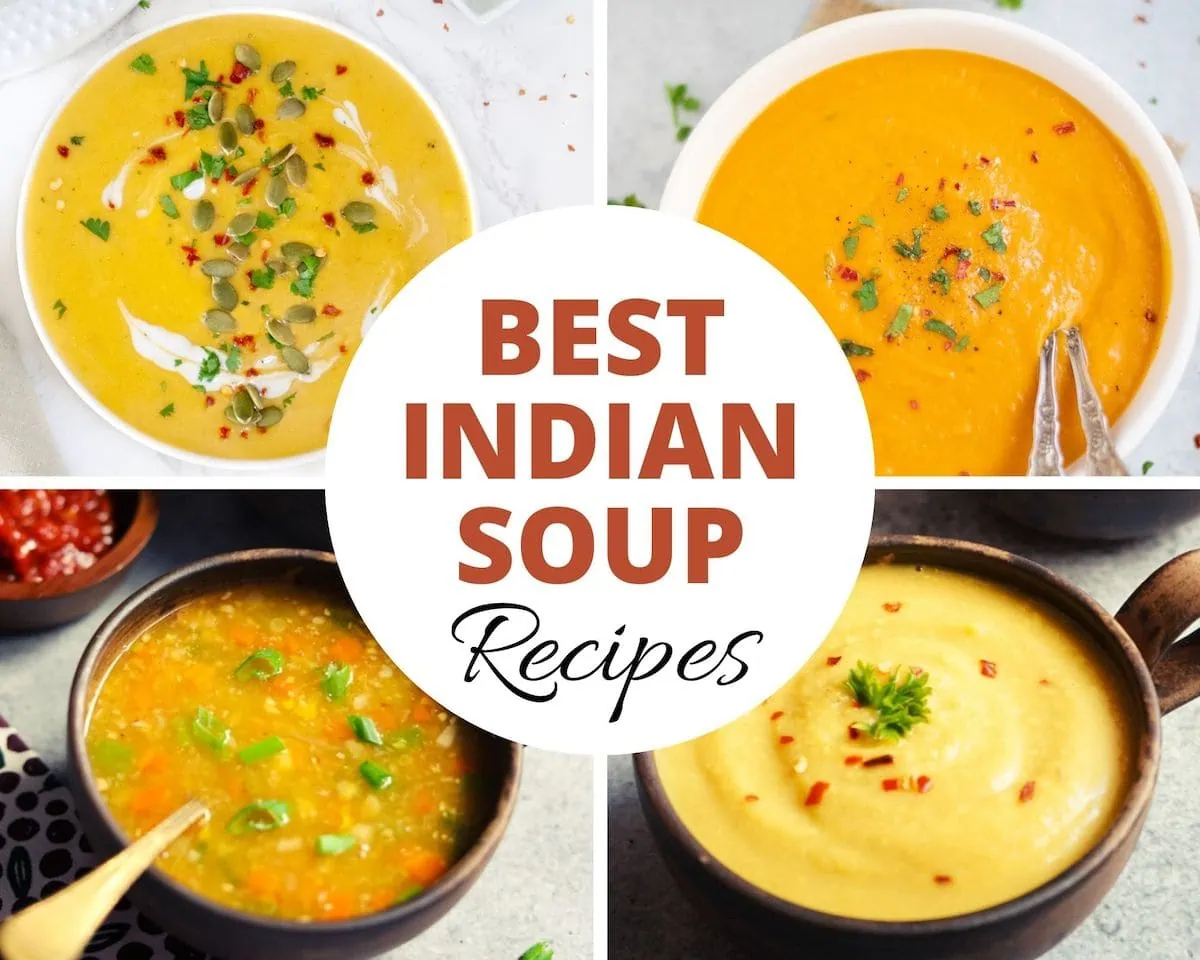 Indian food is popular all over the world. Everyone loves creamy, buttery curries, the flatbreads such as naan, and delicious desserts. There is much more to Indian food....the soups, the drinks, the appetizers...you will love them!
Indian soups are healthy and warming with a variety of spices added to them. The spices, aromatics, and herbs used in the soups enhance the complex flavors, which make the soups extremely delightful.
Below you will find a variety of ideas for Indian soup recipes. Do share which one is your favorite in the comments.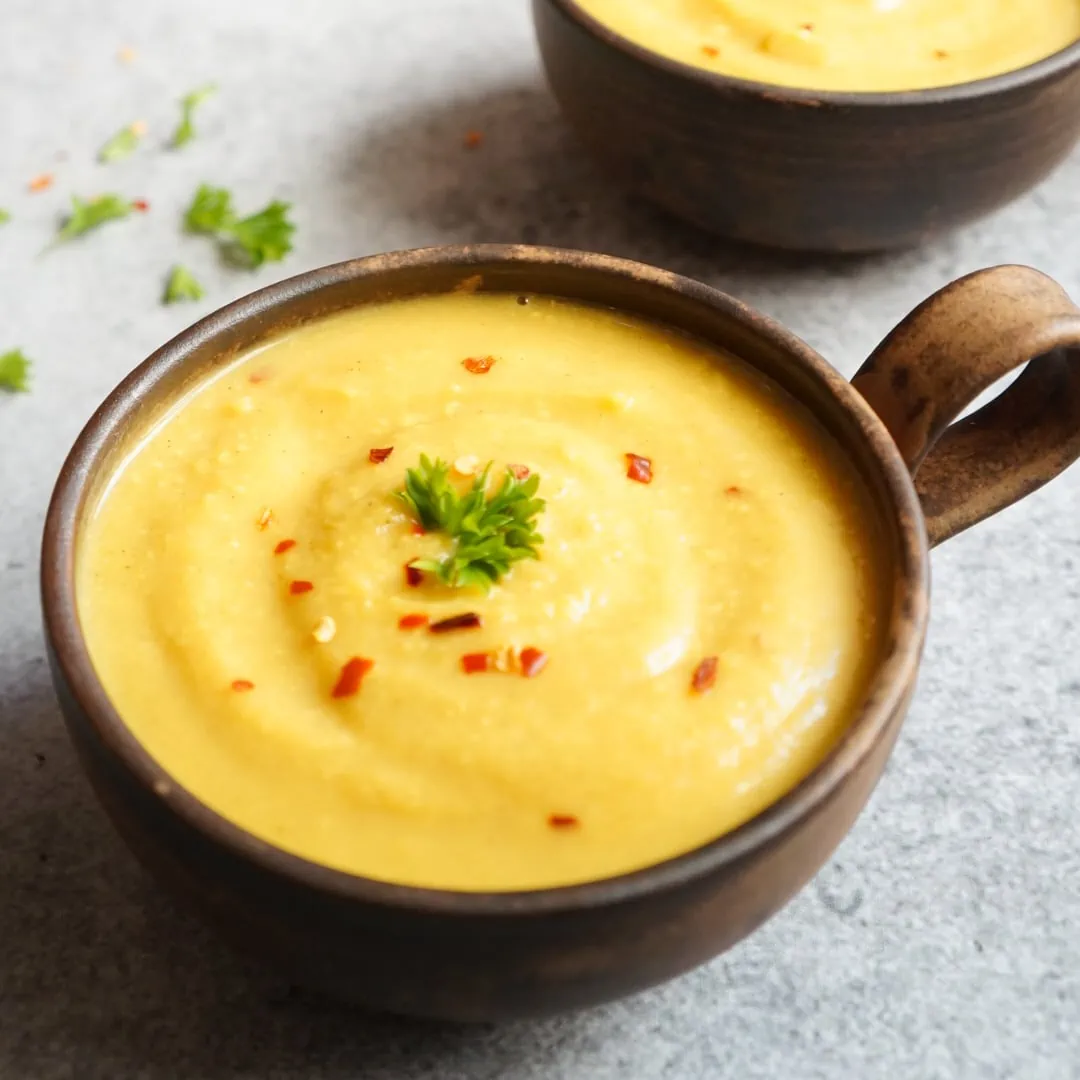 A healthy and healing Turmeric Cauliflower Soup is made with healthy low-carb cauliflower and immunity-boosting turmeric.
This vegan & gluten-free soup is so easy to make, and the result is creamy, satisfying goodness you will not want to stop eating!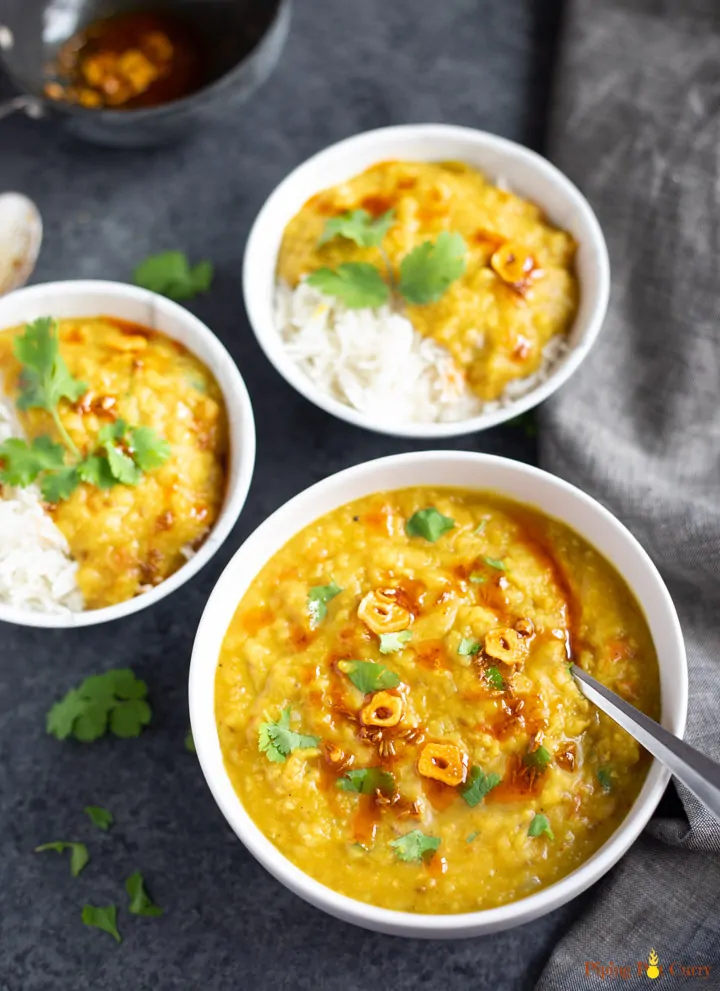 Quick and easy Red Lentil Curry Soup is made with Masoor Dal. This soup is made with simple ingredients you will have in your pantry.
A delicious, healthy, and budget-friendly vegan lentil soup that can be made in less than 30 minutes!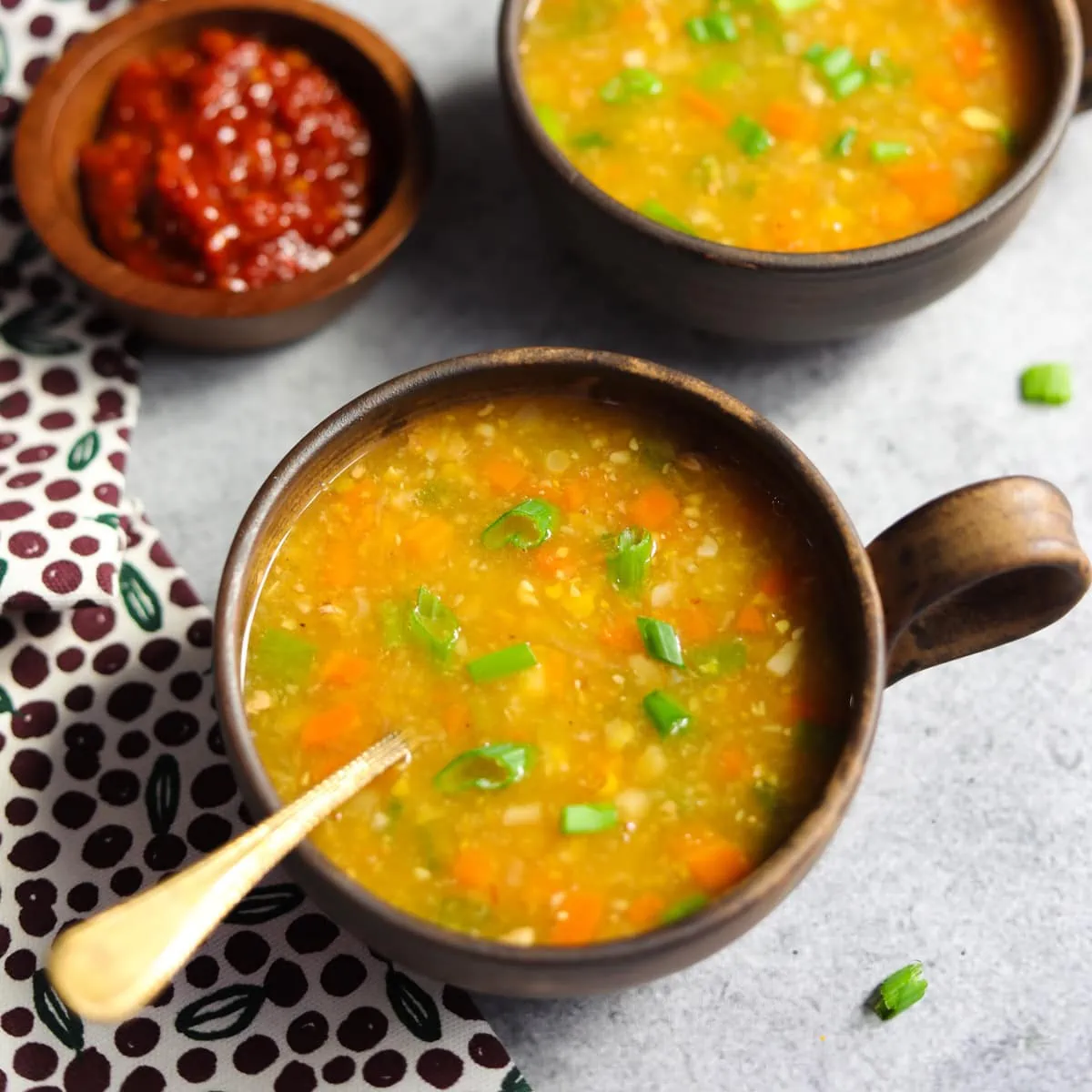 Easy & comforting Sweet Corn Soup is perfect for warming you up any evening. It pairs perfectly with spicy Indo-Chinese appetizers and main dishes.
This lightly spiced Indo-Chinese soup is perfect for the cold weather. This is a vegan & gluten-free soup!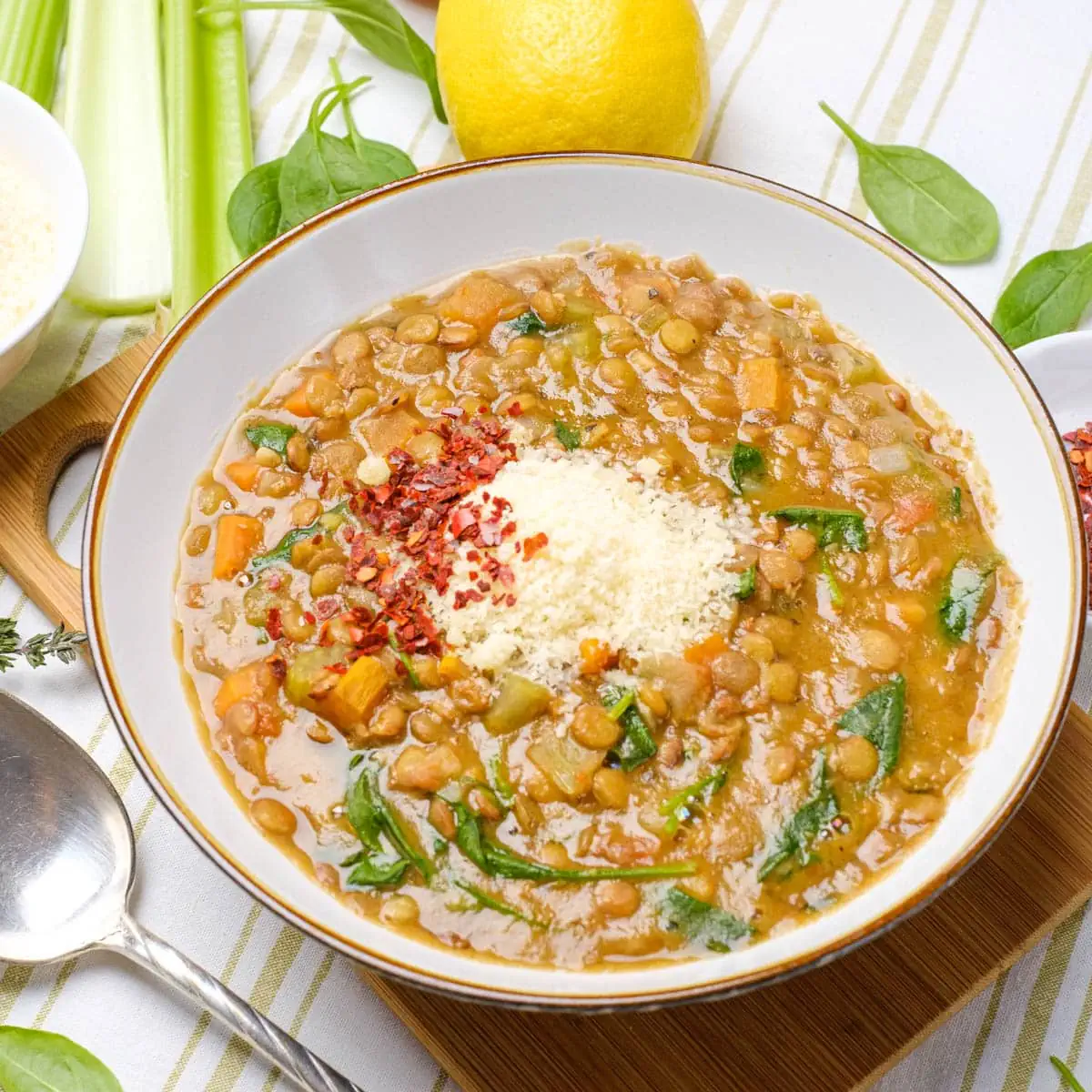 Hearty Brown Lentil & Vegetable Soup made with lentils and lots of nutritious vegetables.
Make this warm soup on a cold & rainy day. Get cozy with this nutritious and easy-to-make vegan soup.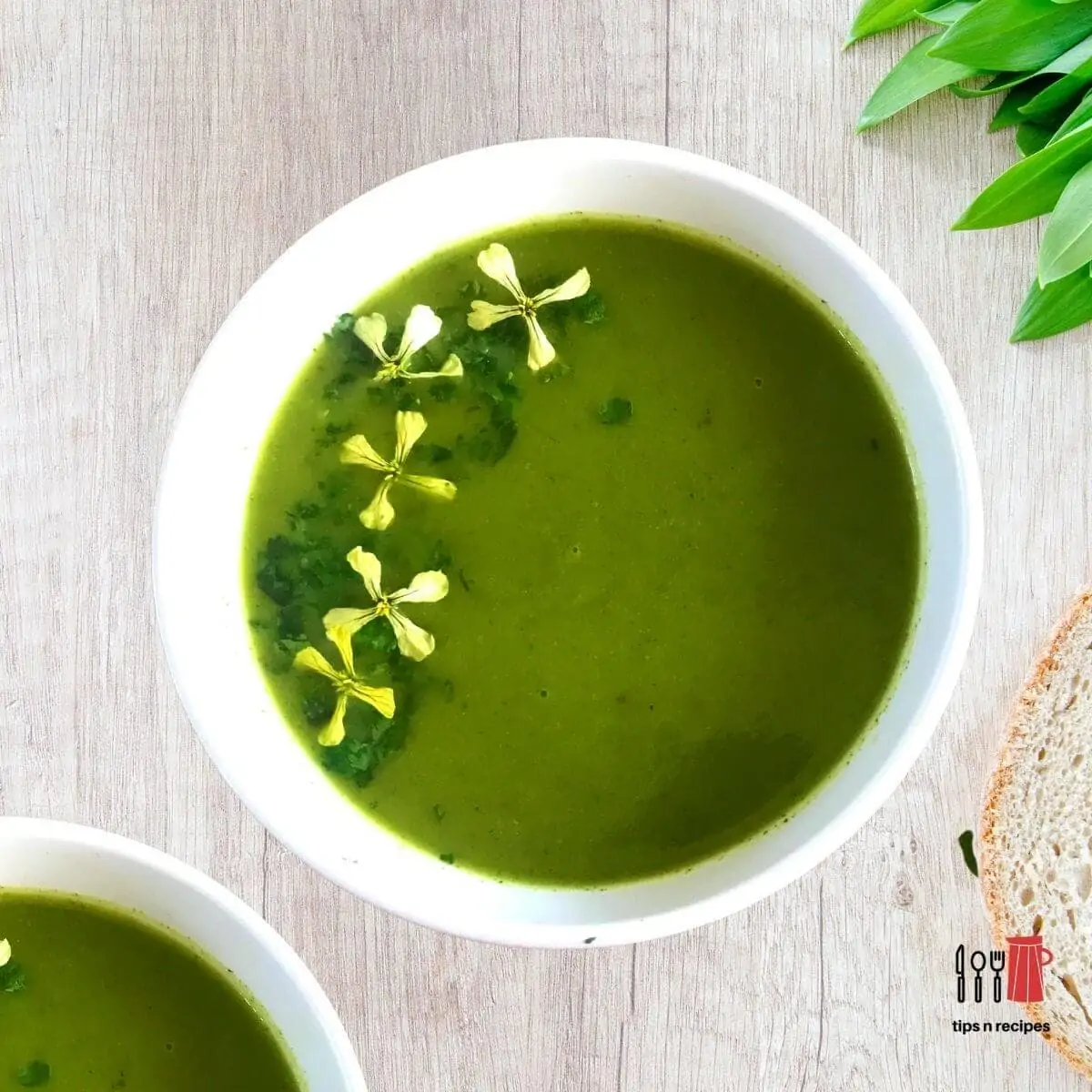 Packed with powerful nutritious veggies like bottle gourd (calabash), green onions, coriander (cilantro), and mint, make for a wholesome, super-healthy green soup that helps stimulate and promote weight loss.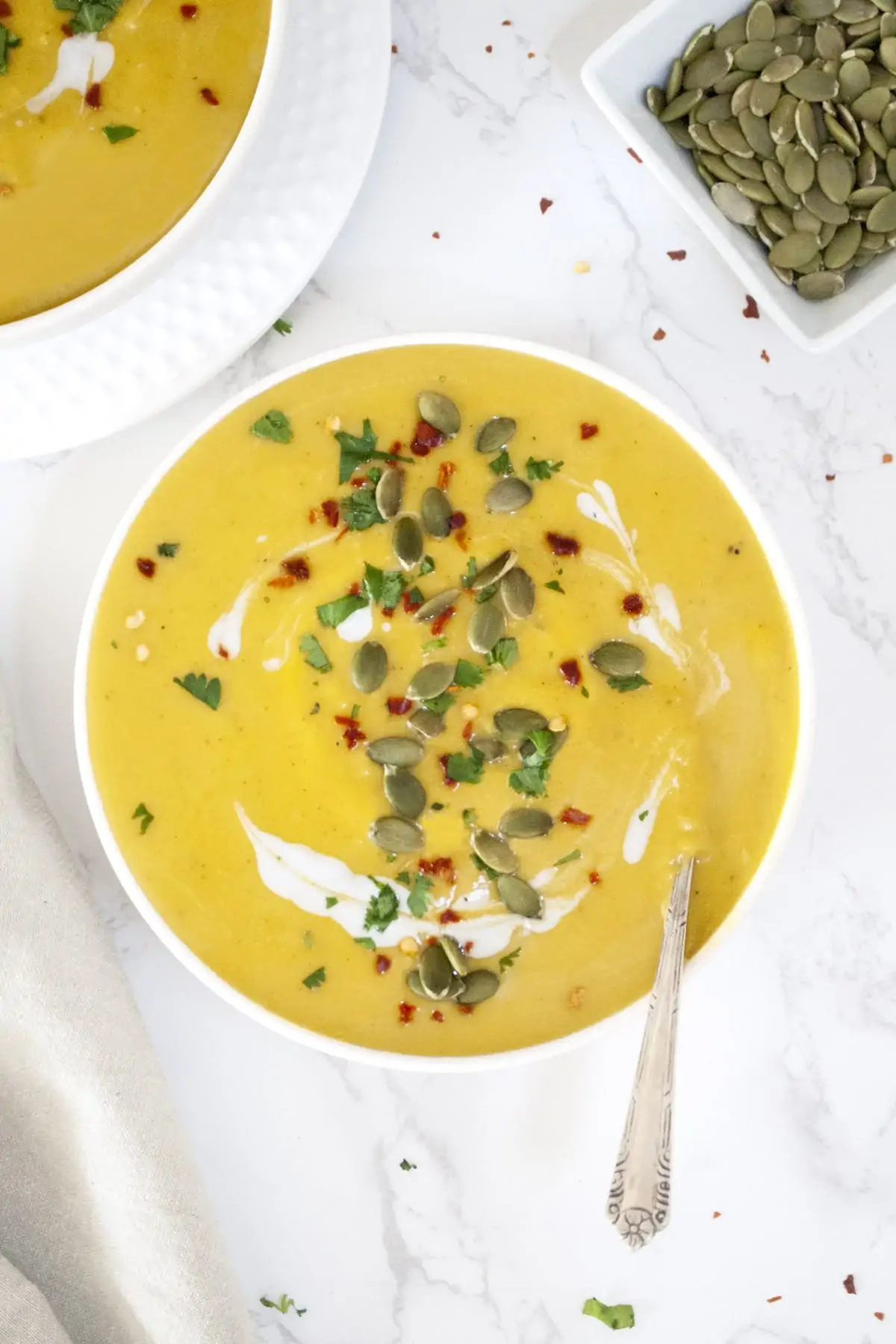 You'll fall in love with this lush, creamy curried pumpkin soup in no time. It is a great low-carb, vegan and gluten-free soup.
This flavorful soup, prepared with pumpkin, coconut milk, and spices, is perfect for warming you up on a chilly fall day!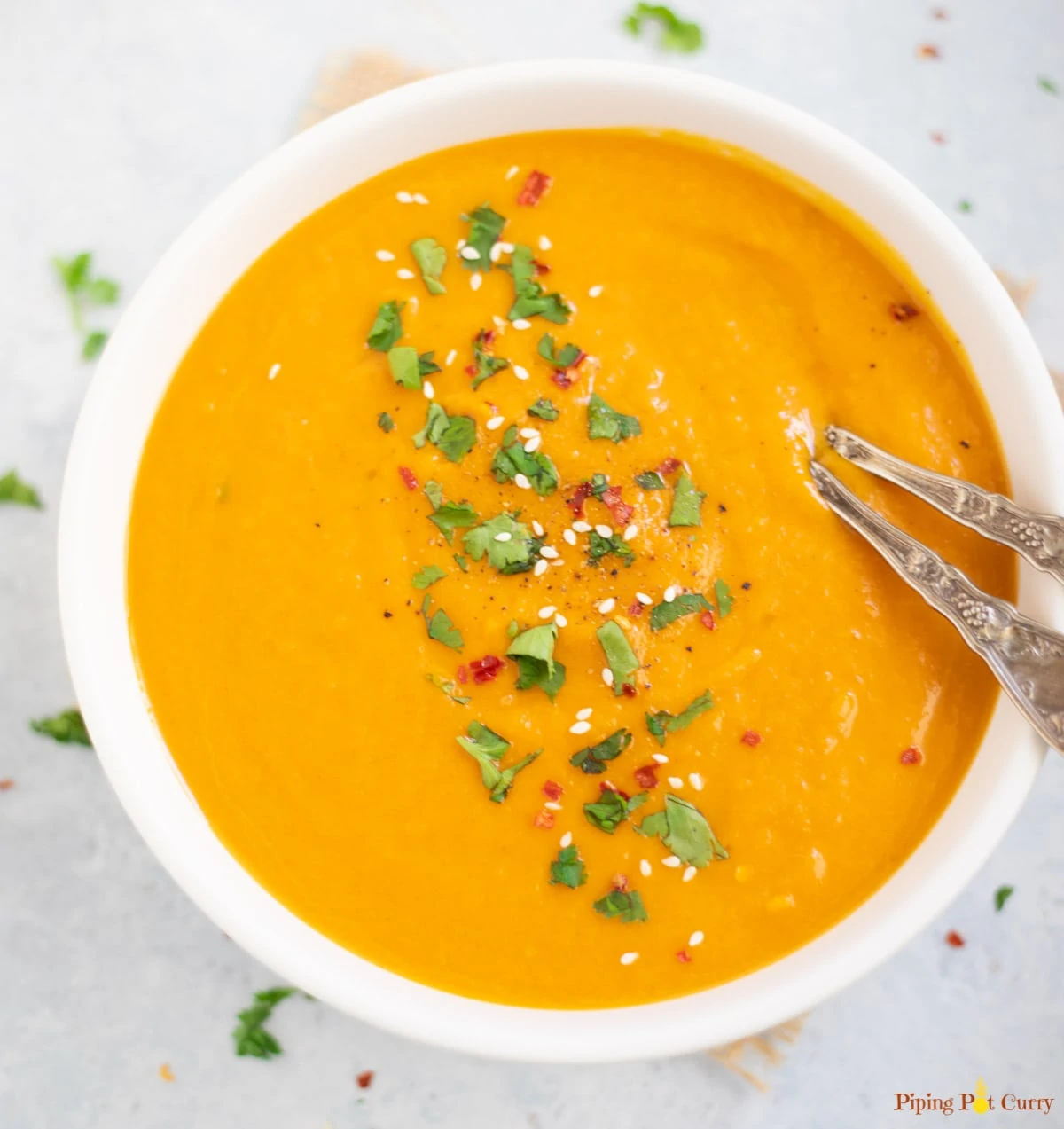 Delicious Creamy Carrot Soup with ginger & coconut milk made in the pressure cooker in just 30 minutes.
This dump-and-go recipe for Carrot Ginger Soup is so easy & makes the most comforting soup!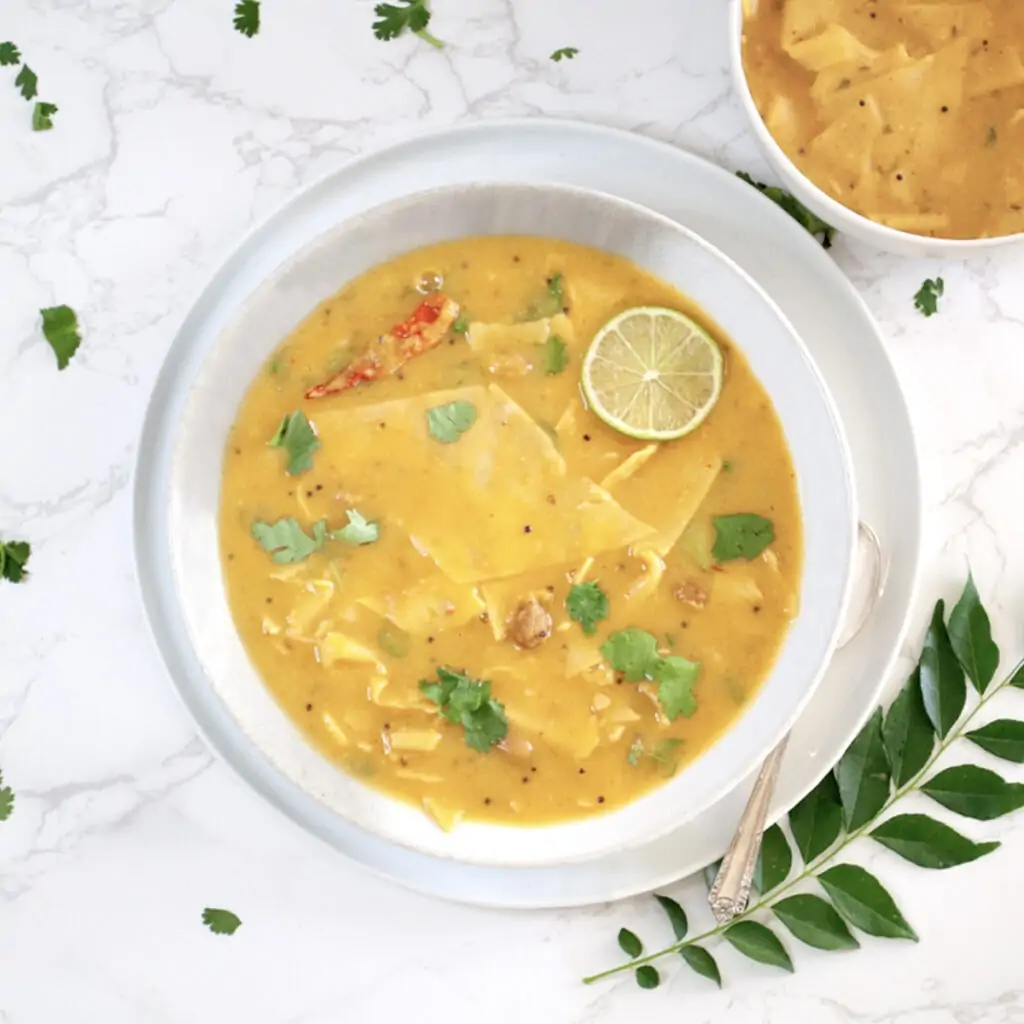 Dal Dhokli is a hearty one-pot meal in which spiced wheat flour dumplings are simmered in a flavorful, sweet, spicy lentil soup.
This meal is called Dal Dhokli in Gujarat, Rajasthan, Varan Phal, or Chakolya in Maharashtra.
It is very much like a homemade Indian version of lasagna soup which has broken lasagna sheets added to the soup.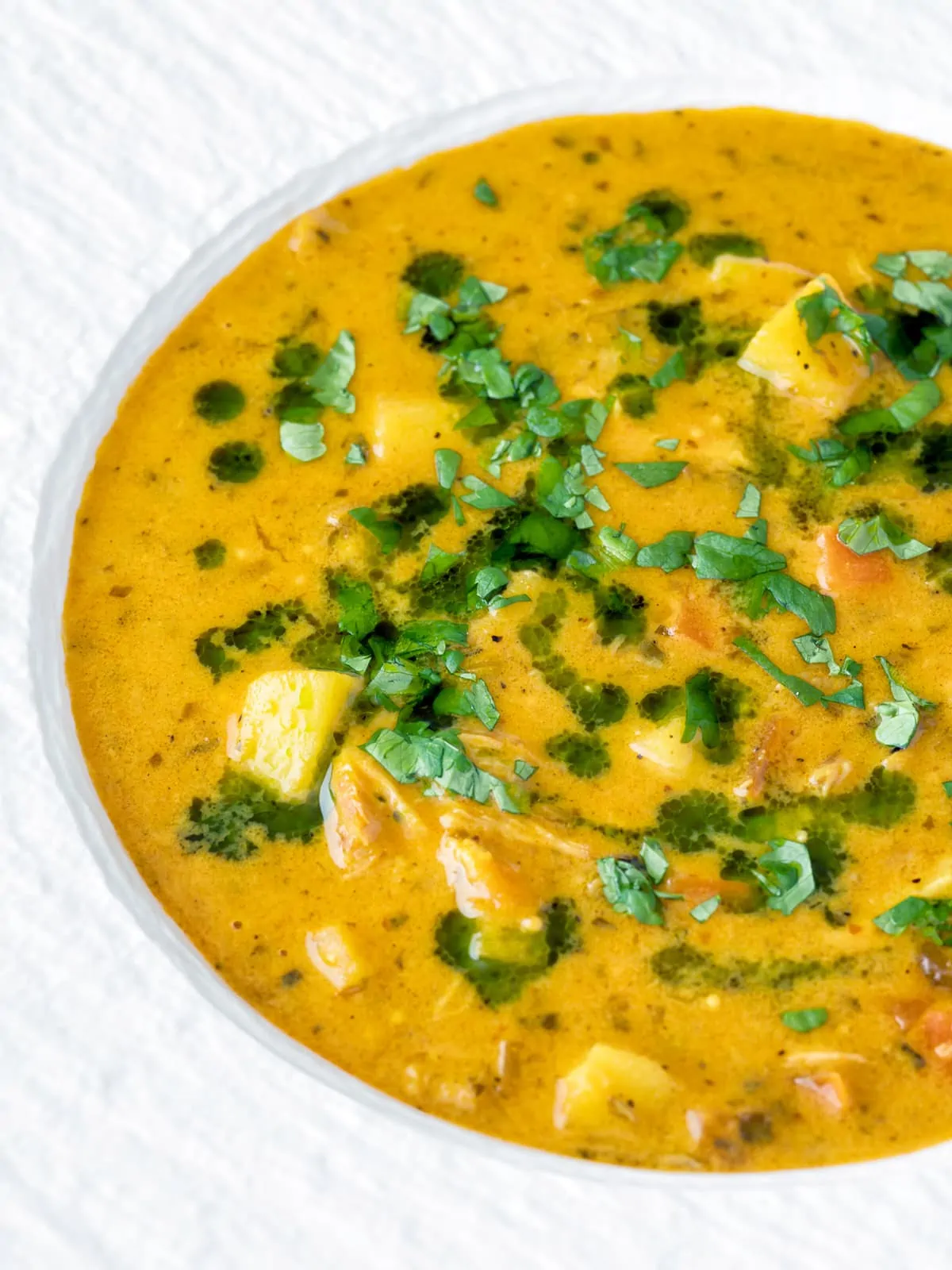 Mulligatawny soup is an Anglo-Indian dish dating back to the 19th century. This version is spicy with black pepper, has sweetness from mango chutney, and a heartiness from chicken.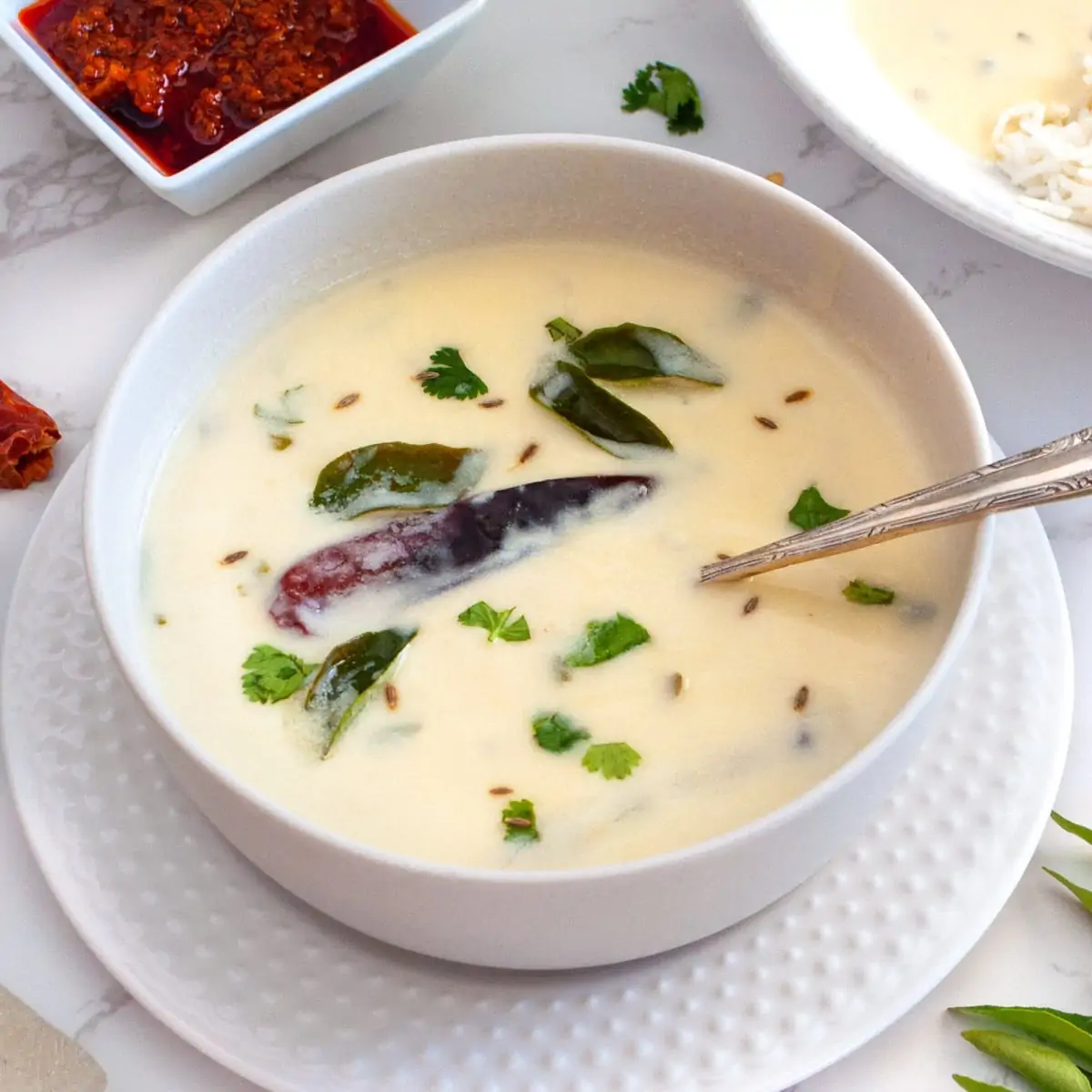 This Gujarati Kadhi is a thin yogurt-based curry with a wonderful sweet and sour taste that you will love. It's quick, fuss-free, and comforting. This traditional kadhi can be served as soup or with rice.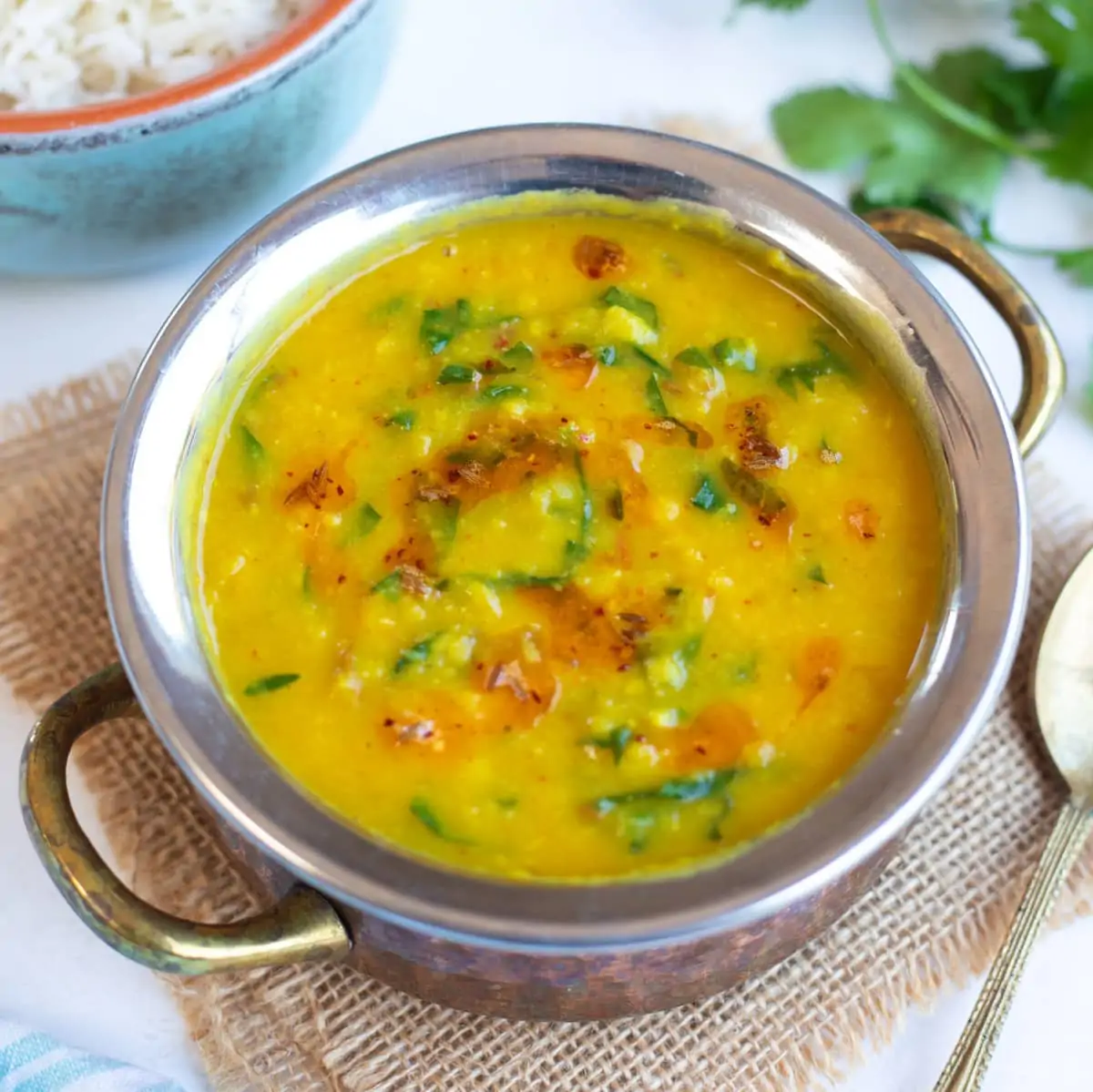 Spinach Dal is popularly called Dal Palak in India. This is a comforting lentil soup with spinach for extra nutrition.
It is so easy to make it in the pressure cooker. This vegetarian & gluten-free recipe can be enjoyed as a warming soup or as a main dish with rice.
Which Indian soup recipe are you most excited to try?
If there are any other Indian soups that you love, share them in the comments.