This easy 3-ingredient Chocolate Peda (Chocolate Almond Bites) is an Indian fudge made with condensed milk, almond flour, and cocoa powder. You need less than 20 minutes to make this healthy treat for your kids!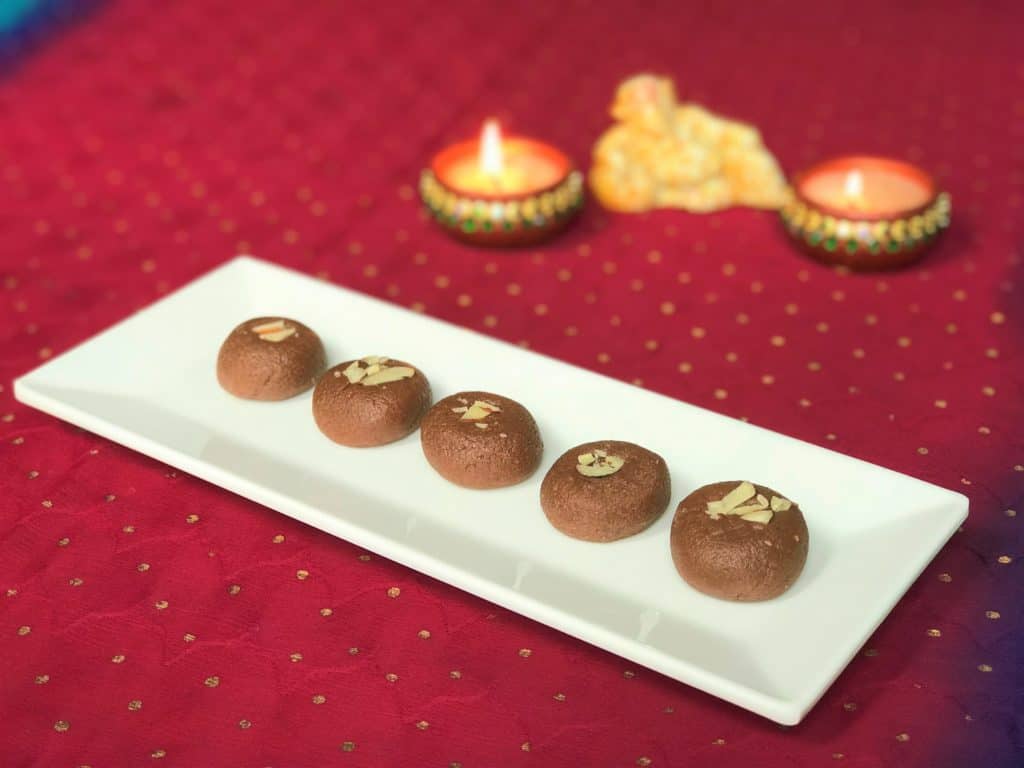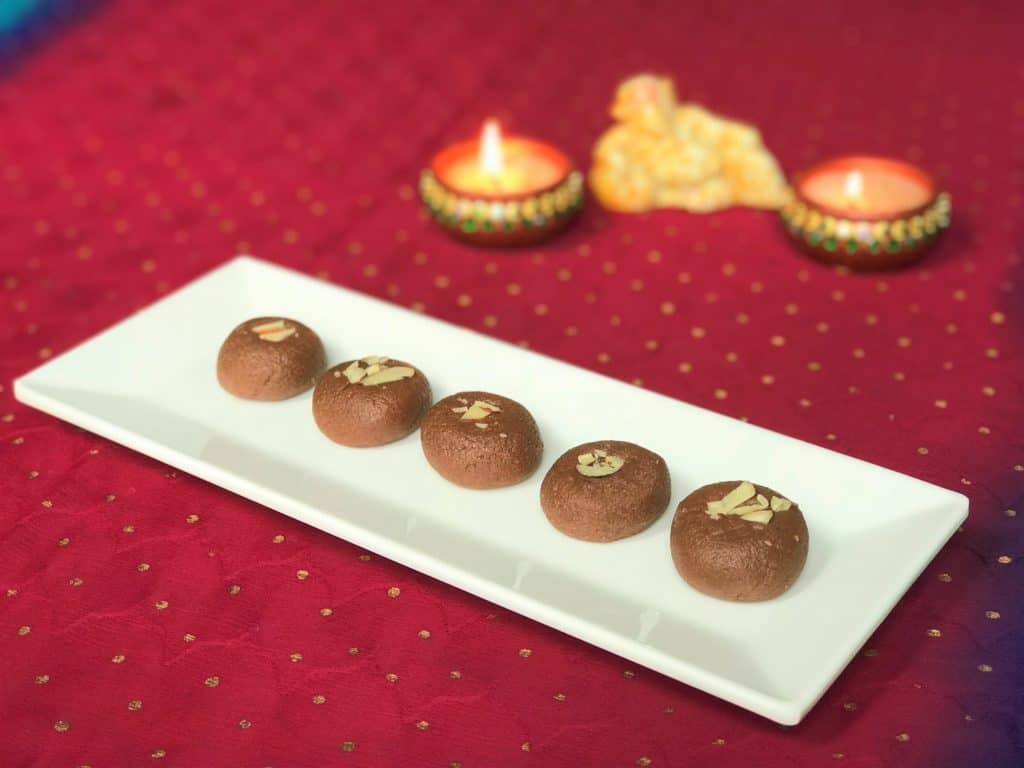 I was making some sweets for Diwali, but I was not sure my daughter would eat any of them. So I thought if I added a little touch of chocolate to them, she would gobble them up. And that is exactly what happened! I felt like such a genius 🙂
You could call these Chocolate Almond Energy Bites, Cocoa Almond Fudge or Chocolate Almond Peda (in India). The difference is the shape. I made balls and flattened them a bit, so they look like small coins. This is the shape for peda's served as sweets in India.
If you want to make them like balls, check out my Chocolate Laddo recipe, which is also a great one to make with kids.
I have also made these much healthier than the store-bought sweets by adding a lot of almond flour to them. If you are looking for Indian recipes to make with almond flour, then this is an easy one to try!
Here is another recipe that kids love and is so healthy and easy to make – Almond Butter Energy Balls.
Just three main ingredients – almond flour, condensed milk, and cocoa powder – and 20 minutes to these wonderful chocolate almond bites. Try these out and let us know how you like them.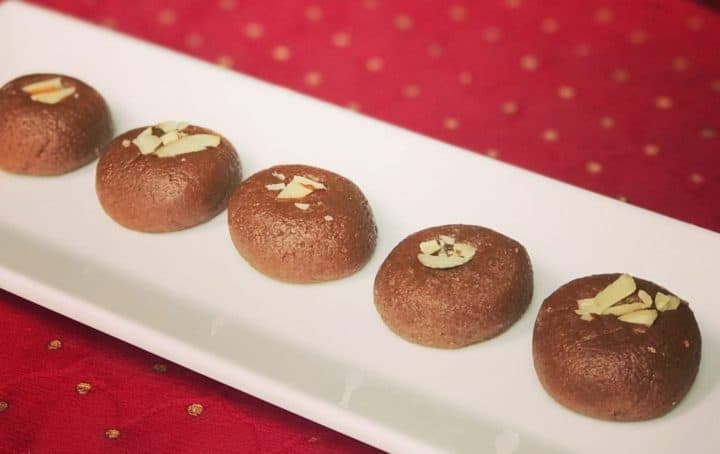 If you like this recipe, check out other Indian desserts – Coconut Almond Balls/Laddoo, Gulab Jamun, and Carrot Pudding.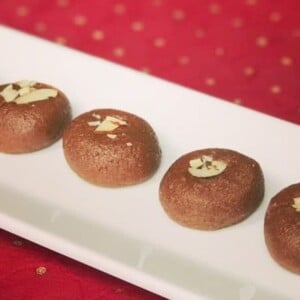 Chocolate Almond Bites (Peda)
An easy healthy sweet loved by kids and perfect for any occasion. Made with just 3 ingredients in less than 20 minutes.
Instructions
Heat a pan on medium flame and add ghee to it. Add the condensed milk and let it heat for 2 minutes.

Add almond flour and mix with the condensed milk.


Add cocoa powder and mix well. Let it cook for 2-3 minutes while stirring continuously. The mixture should be thick such that you can roll in your hands.


Take the pan off the flame and let the mixture cool for 3-4 minutes. We want the mixture to be warm at a temperature you can take in your hand.


Grease your hands with ghee or oil. Take a small amount of mixture in your hands and roll it like a ball using both hands. Press the ball to make the flattened coin shape. Press 2-3 sliced almond on top to garnish.


Keep them at room temperature for about an hour and enjoy!

Notes
Store these bites in an airtight container in the refrigerator for up to a week. If you are storing them in the refrigerator, then remove them 30 mins before serving.
If you don't have Almond flour, grind almonds to make a fine powder.
Nutrition
Calories:
66
kcal
Carbohydrates:
8.2
g
Protein:
1.1
g
Fat:
3
g
Saturated Fat:
1.1
g
Cholesterol:
4
mg
Sodium:
15
mg
Potassium:
14
mg
Fiber:
0.5
g
Sugar:
7.5
g
Calcium:
30
mg
Iron:
0.2
mg