Diwali is the time to celebrate with family and friends, and enjoy lots of delicious food. This wonderful collection of 25+ Diwali sweets that are so easy and delicious, they will light up your festive parties and get-togethers!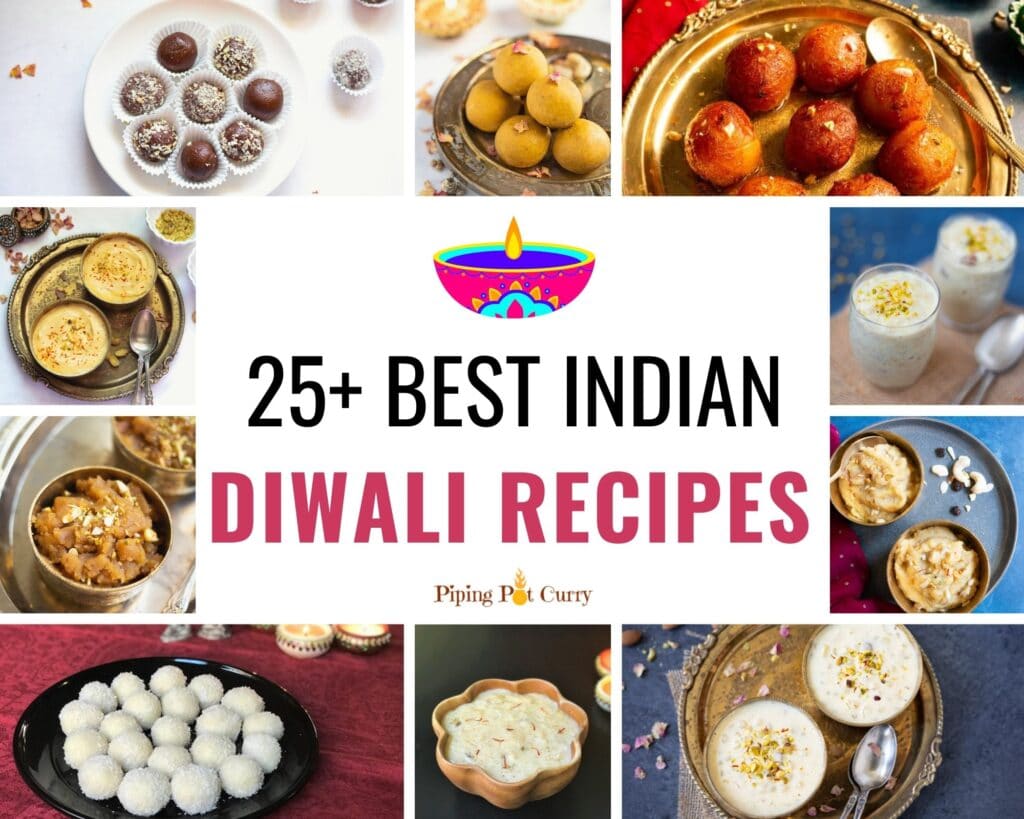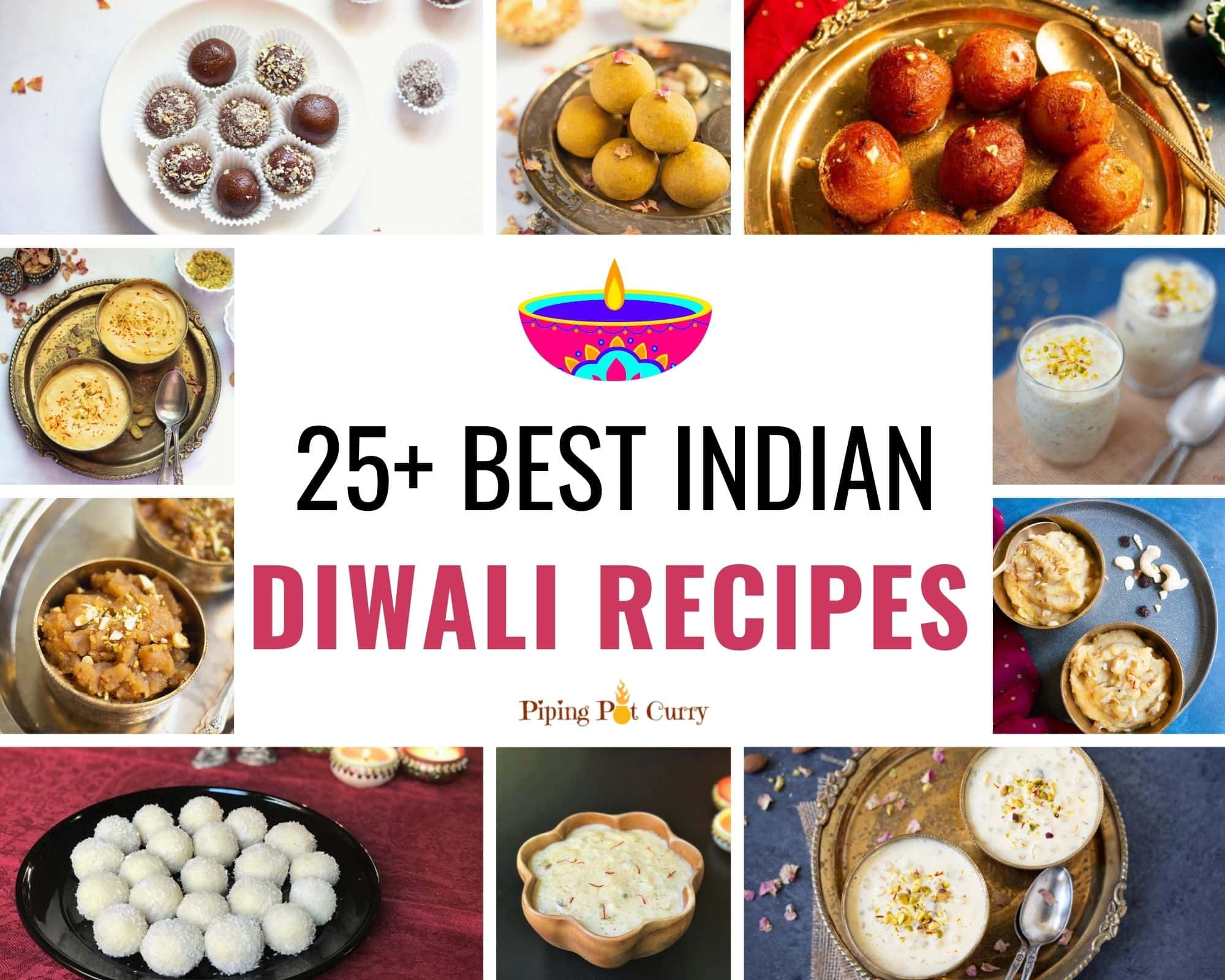 Diwali is the biggest holiday celebrated all across India. It signifies the victory of light over darkness (hence called the festival of lights), good over evil and knowledge over ignorance.
All over India people celebrate this festival by lighting their homes with diya's, making lots of scrumptious food, and enjoying fireworks.
Diwali is absolutely my most favorite Indian festival of the year. It is the festival of wonderful childhood memories, with the house decorated full of diya's, and filled with the beautiful aroma of the special sweets and snacks, and the heart full of happiness and joy!
I am super excited to share these Diwali recipes with you. I hope you enjoy them, and share the light and love with your family and friends!
I hope this Diwali fills of heart with love, peace and happiness. HAPPY DIWALI!
Delicious Diwali Food
Diwali celebrations are incomplete without the amazing spread of food! Sharing food with your family, friends, neighbors is an important part of the tradition.
Diwali special foods mainly include sweets and snacks. These are typically prepared ahead of time.
From the traditional Indian sweets such as besan ladoo and Gulab jamun to the fried savory snacks such as the shakarpara and chakli, the food is the highlight of this festival.
If you are throwing a party for Diwali or having a get together, here are some Indian Dinner Party Food Ideas which include main course and drink ideas too!
Diwali Sweets
Here are some of my favorite sweets to celebrate Diwali at home. With a variety of ladoo, kheer, and halwa recipes, there is a treat for everyone in this list.
Diwali Appetizers & Snacks
Any Diwali party or get together is incomplete without an array of appetizers and snacks.
On Diwali, it is customary to eat vegetarian. Hence here I am sharing my favorite vegetarian appetizers and snacks.
I hope you enjoy your Diwali with lots of wonderful food and share the joy with your loved ones!