Want to make a quick dinner for the busy weeknights? What better way than to make use of your Instant Pot to make a comforting vegetarian pasta in minutes. Here are 10 delicious one-pot vegetarian pasta recipes you can enjoy today!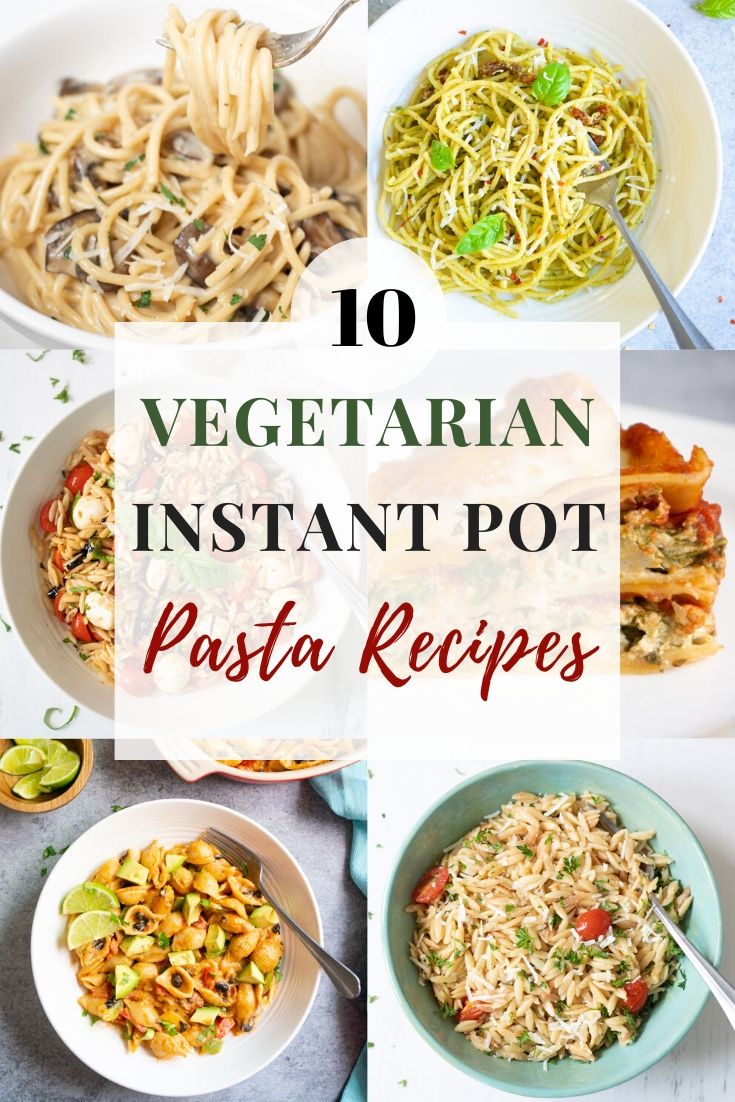 Weeknights call for easy one-pot recipes, with pasta being the most favorite staple. I love that the Instant Pot can make a delicious pasta without much active effort.
Add the raw pasta, sauces, and liquid, set the timer and go your happy way. In 15 minutes (yes you guys, just 15 minutes) come back to warm cozy pasta ready for you. Jazz it up with cream or your favorite cheese, and you ave the best dinner ready to enjoy!
Below are 10 vegetarian pasta dinners that you can make with your pantry ingredients in just a few minutes with your instant pot.
I hope you enjoy there Vegetarian Pasta recipes and make then in your Instant Pot. Let us know which one you're most excited to make, and share this roundup with your friends!
You might enjoy this post about Vegetarian Instant Pot Soup Recipes. Check it out!