Want to make a quick dinner for the busy weeknights? What better way than to use your Instant Pot to make a comforting vegetarian pasta in minutes? Here are 11 delicious one-pot vegetarian pasta recipes you can enjoy today!
Weeknights call for easy one-pot recipes, with pasta being the favorite staple. I love that Instant Pot can make delicious pasta without much active effort.
Add the raw pasta, sauces, and liquid, set the timer, and go your happy way. In 15 minutes (yes, you guys, just 15 minutes), return to warm cozy pasta ready for you. Jazz it up with cream or your favorite cheese, and you have the best dinner ready to enjoy!
Below are 11 vegetarian pasta dinners you can make with your pantry ingredients in just a few minutes with your instant pot.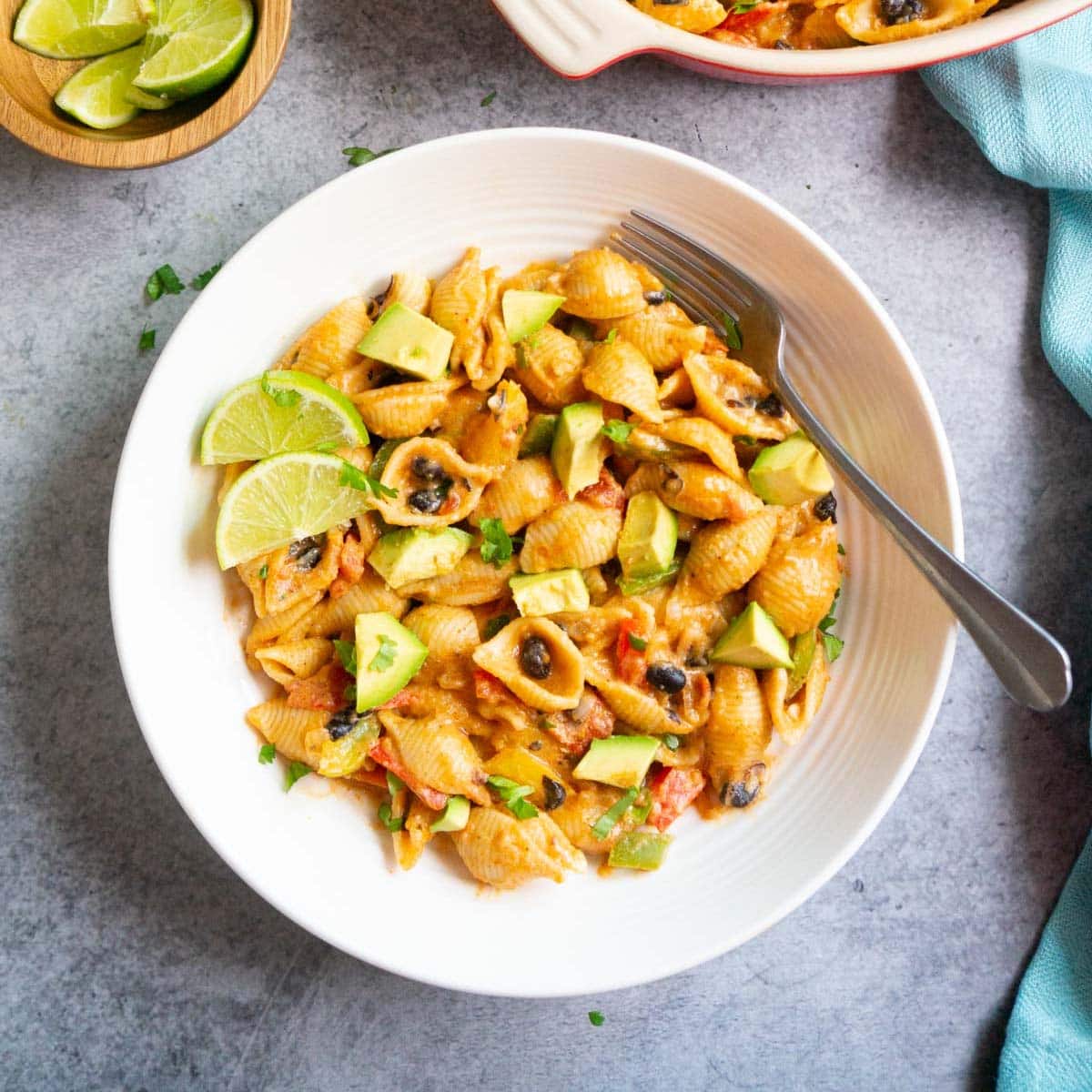 Fajita pasta is a delicious one-pot pasta made with lots of fire-roasted tomatoes, black beans, colorful bell peppers, sour cream, and cheese. Made it in the Instant Pot or stovetop. Enjoy topped with cilantro and avocado.
Get the Vegetarian Fajita Pasta Recipe.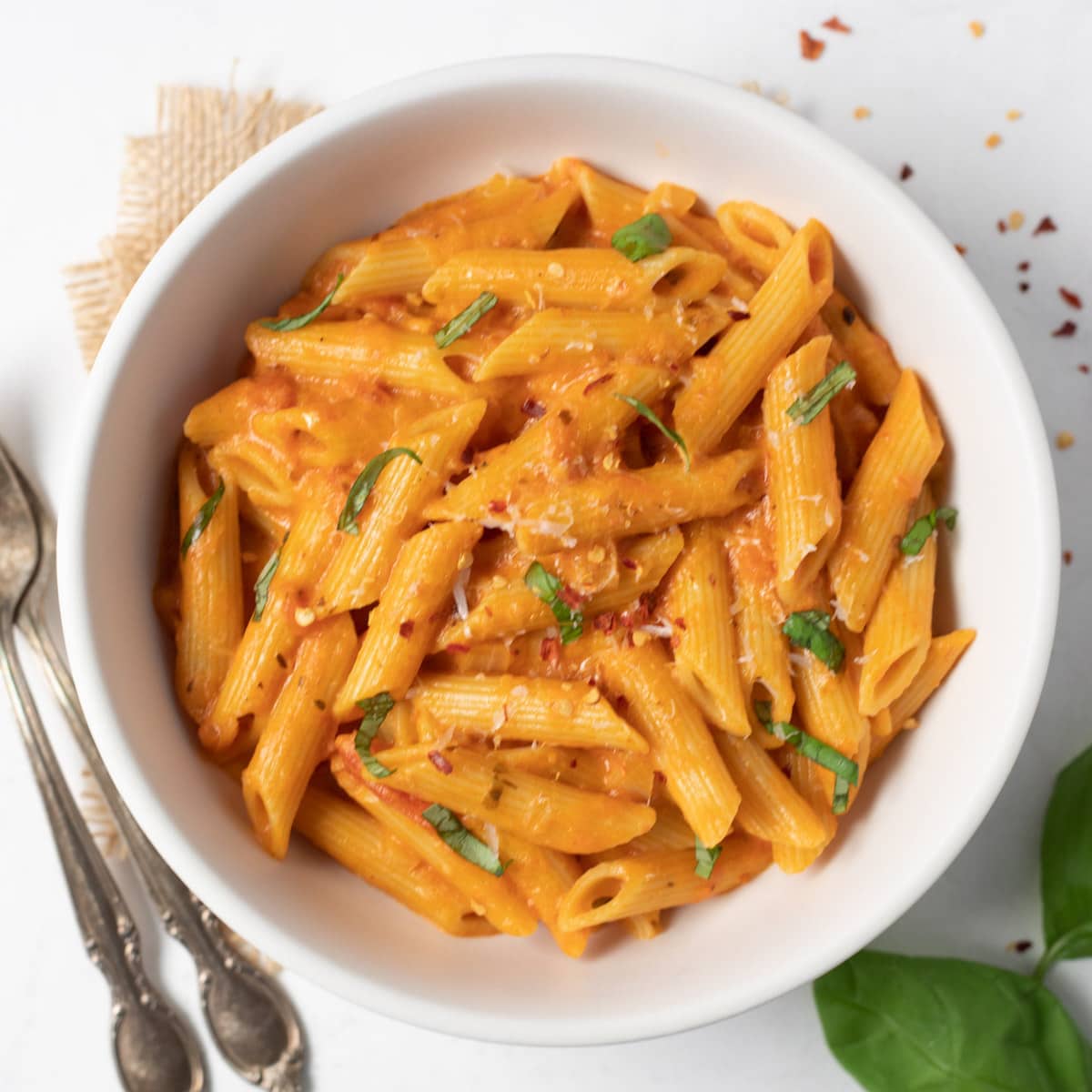 This Instant Pot Penne Alla Vodka is a perfect creamy pasta recipe, best for a quick & easy dinner. Top it with some fresh parmesan cheese and serve a restaurant-quality meal right from your kitchen.
Get the Penne Alla Vodka Recipe.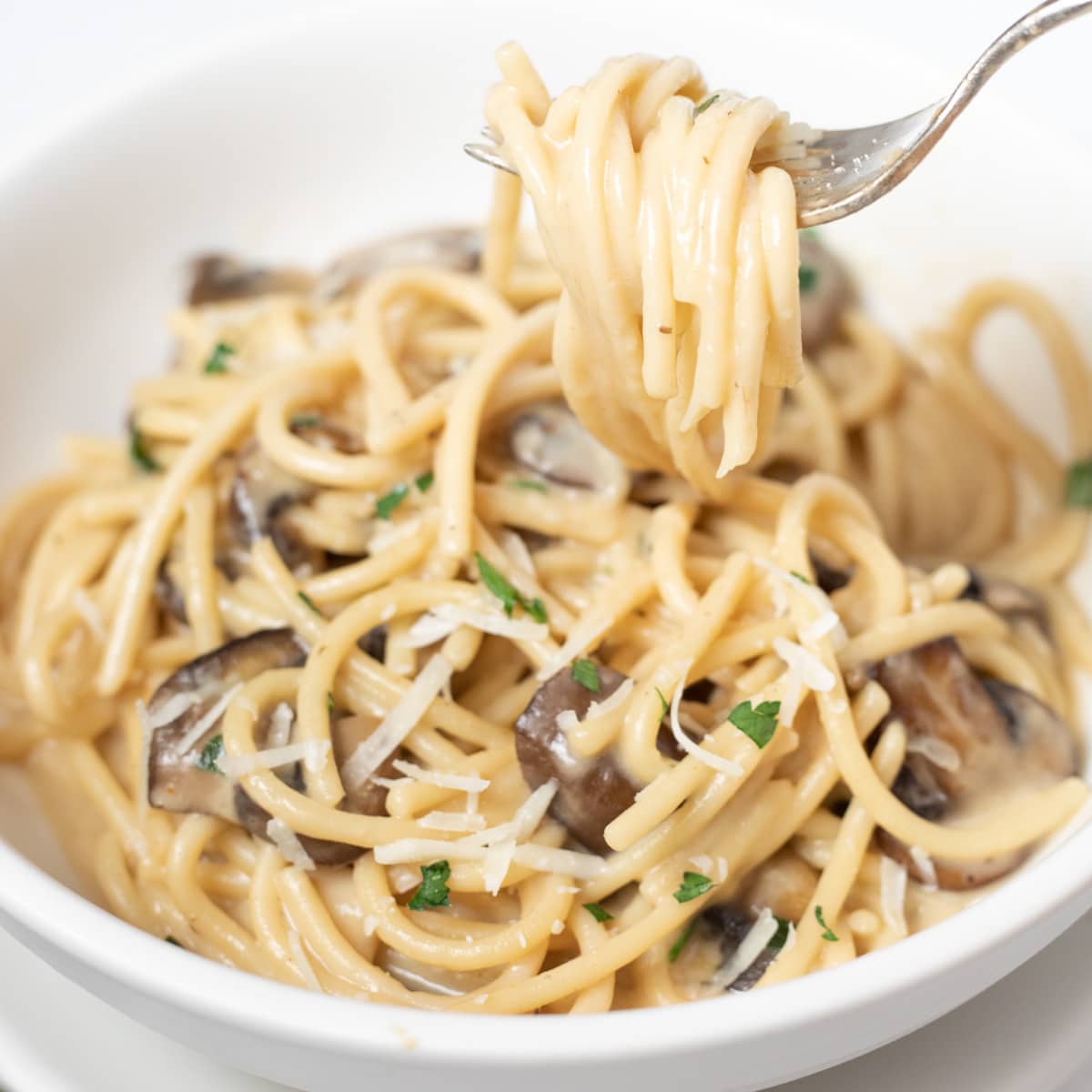 Spaghetti tossed in a creamy cheese sauce loaded with mushrooms. If you love mushrooms, this creamy mushroom pasta is going to be your new favorite. Make this amazingly delicious creamy, dreamy pasta in the instant pot in less than 30 minutes!
Get the Instant Pot Mushroom Pasta Recipe.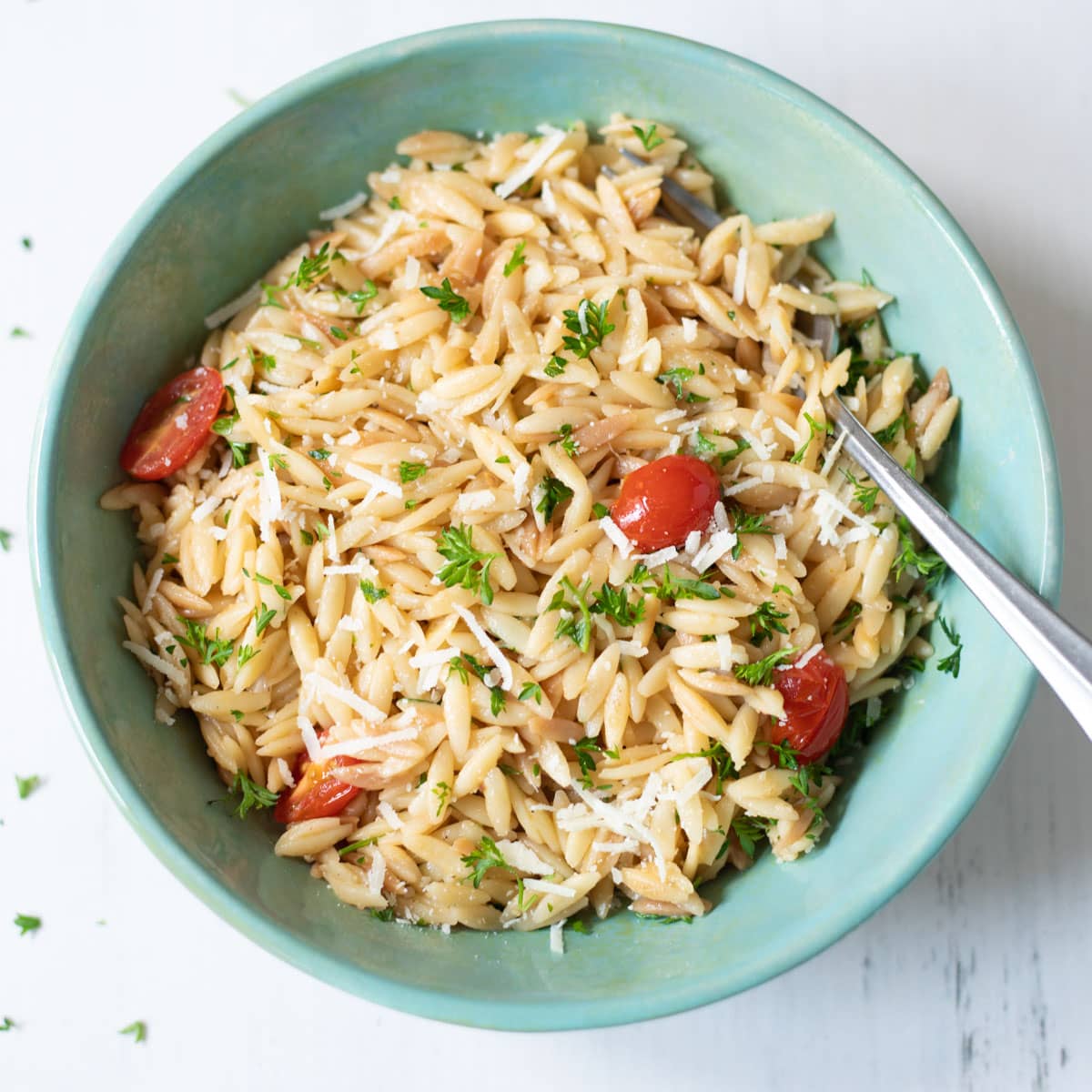 Instant Pot Lemon Parmesan Orzo pasta with garlic, cherry tomatoes, and parsley is a perfect side dish. It is very quick and easy to make pressure cooker orzo pasta!
Get the Instant Pot Orzo Recipe.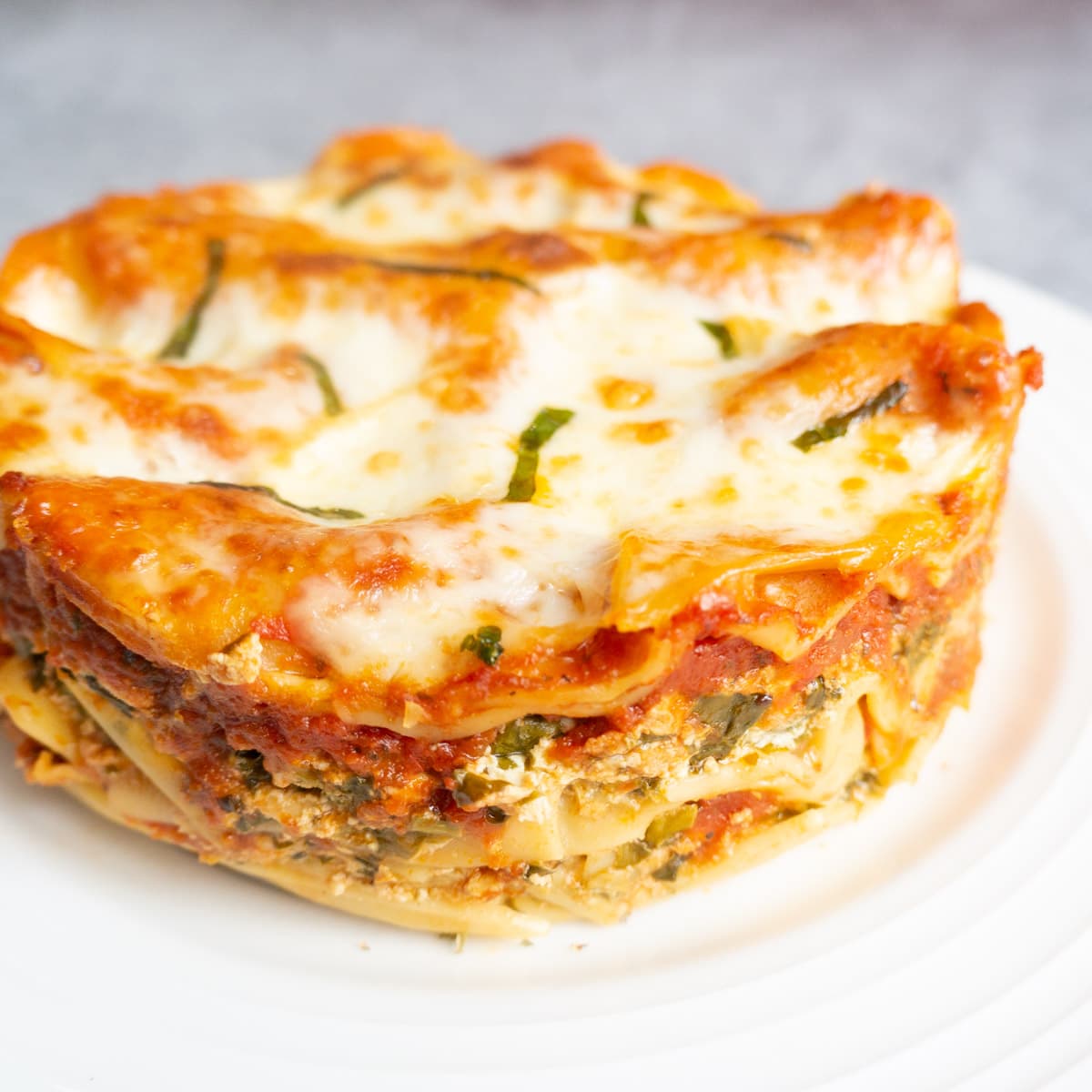 A healthy vegetarian lasagna with lots of fresh spinach, artichokes, and cheese layered between noodles. Step out of your comfort zone and try this delicious lasagna in the instant pot.
Get the Spinach Artichoke Lasagna Recipe.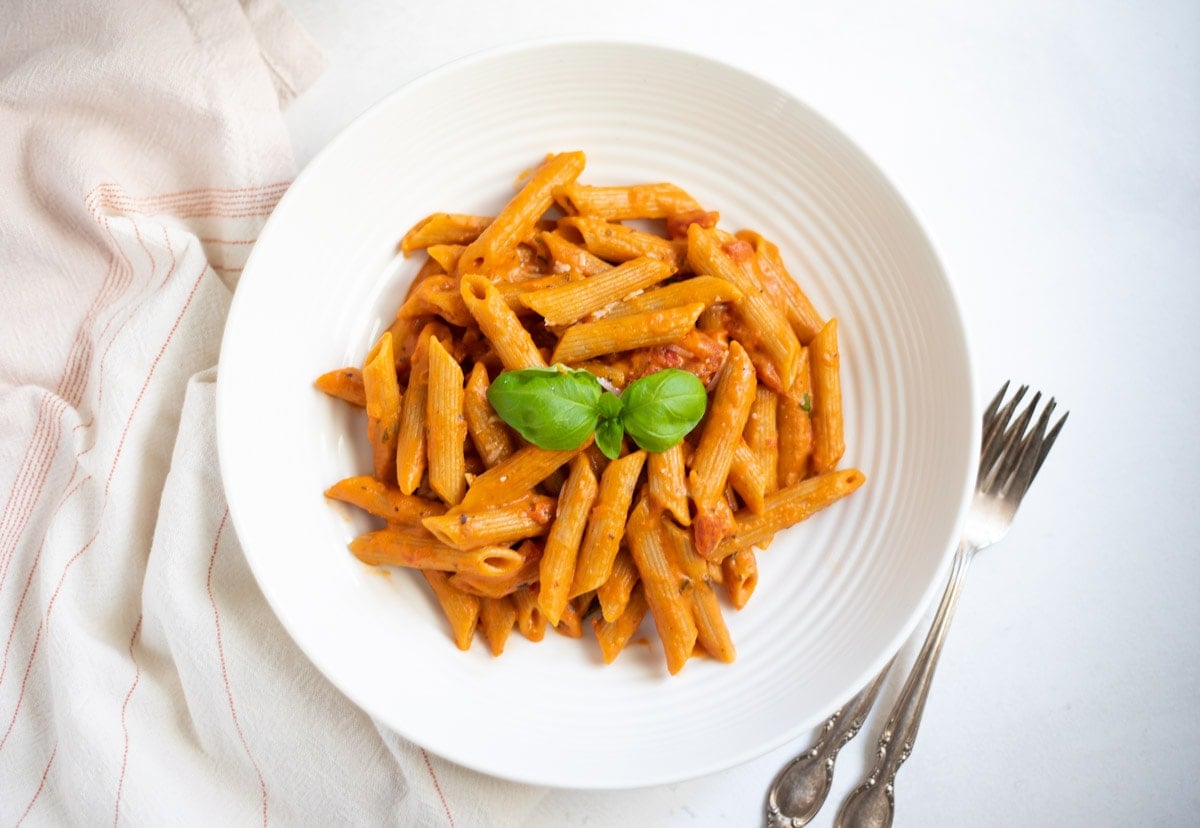 One-pot Penne in Tomato Cream sauce made in Instant Pot – A quick and easy meal, perfect for weeknights. A favorite for both kids and adults and a great option for gatherings. It takes maximum of 20 minutes from start to finish. Pair it with a soup or salad for a perfect dinner.
Get the Instant Pot Penne Recipe.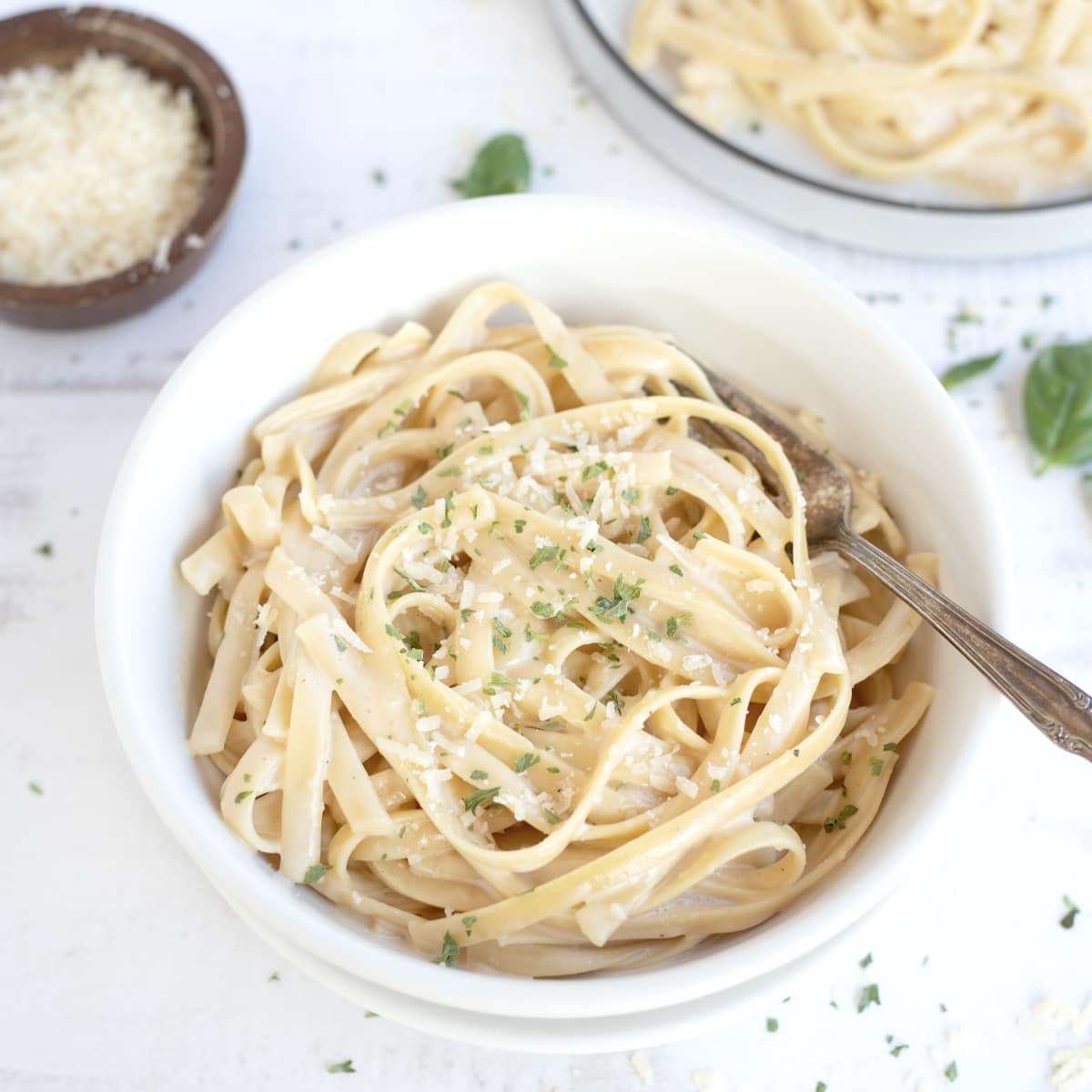 This Instant Pot Fettucini Alfredo is creamy, rich, and so delicious. It is an easy one-pot dinner that the whole family will love!
Get the Instant Pot Fettucini Alfredo Recipe.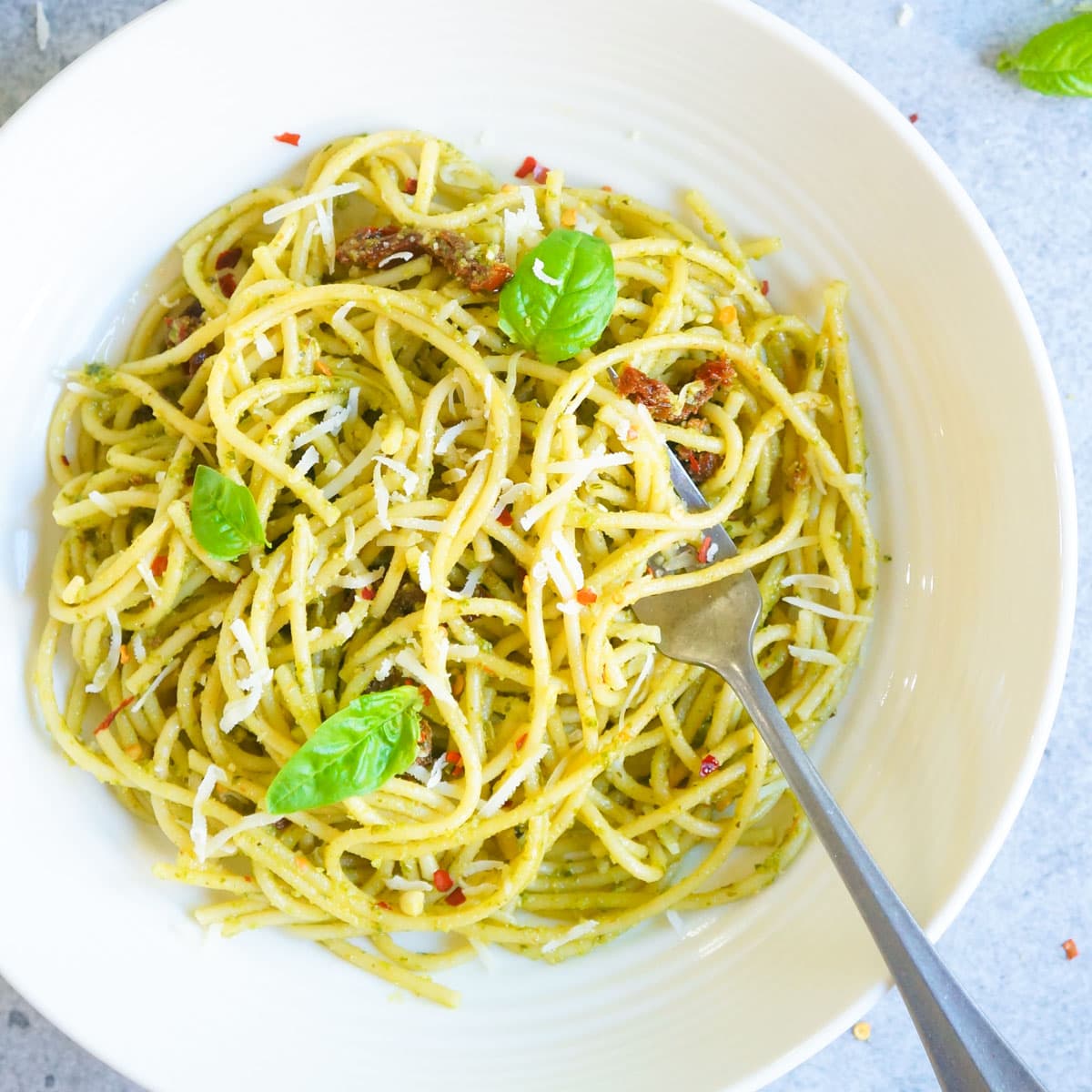 This Instant Pot Pesto Pasta is an easy recipe perfect for weeknight meals. Spaghetti tossed in pesto sauce along with sun-dried tomatoes and a drizzle of lemon juice. Make this as a one-pot dish in just 20 minutes in the Instant Pot. This is my favorite way to eat spaghetti!
Get the Instant Pot Pesto Pasta Recipe.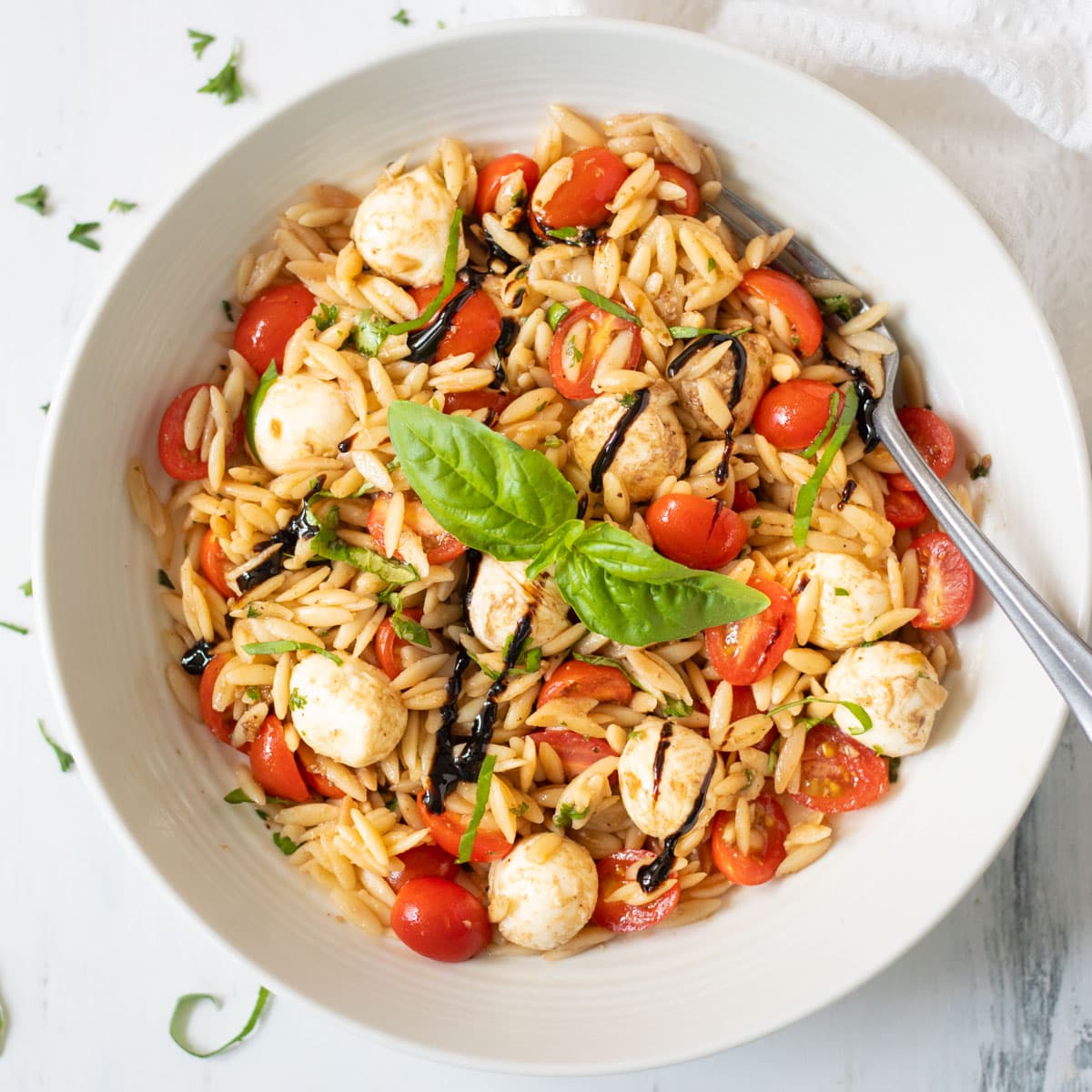 Caprese Orzo Pasta Salad is a light, refreshing side dish made with orzo pasta, grape tomatoes, mozzarella, and fresh basil. This easy orzo pasta salad is quick to make and perfect for taking to a picnic or get-together.
Get the Caprese Orzo Salad Recipe.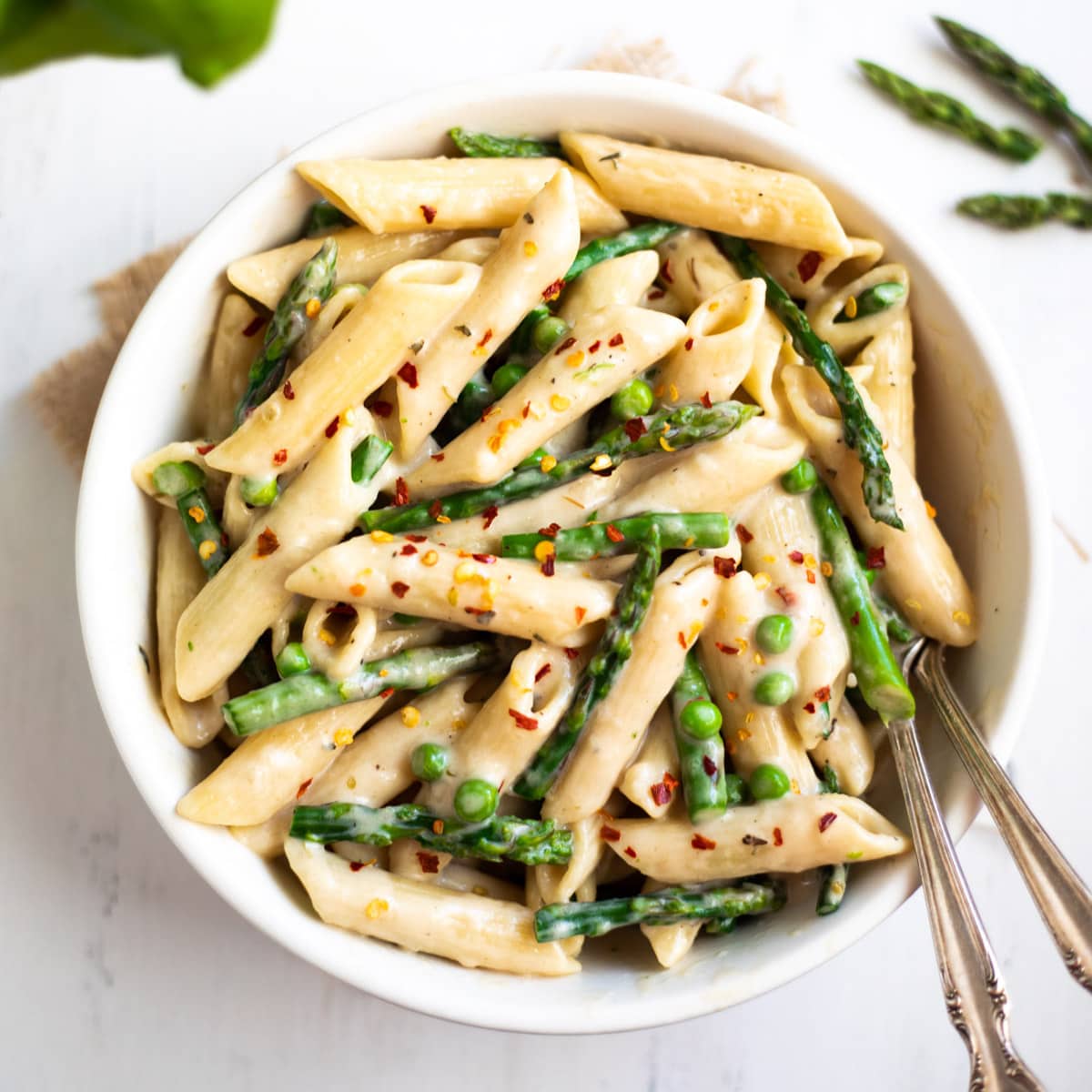 Get all spring flavors in a bowl with this Lemon Asparagus Pasta. Make it in the Instant Pot in just 30 minutes, and the result will be a creamy bowl of pasta filled with fresh greens! It contains peas, asparagus, and a splash of lemon juice, creating a symphony of tangy and savory flavors. Try this delicious, vegetarian, one-pot meal tonight!
Get the Lemon Asparagus Pasta Recipe.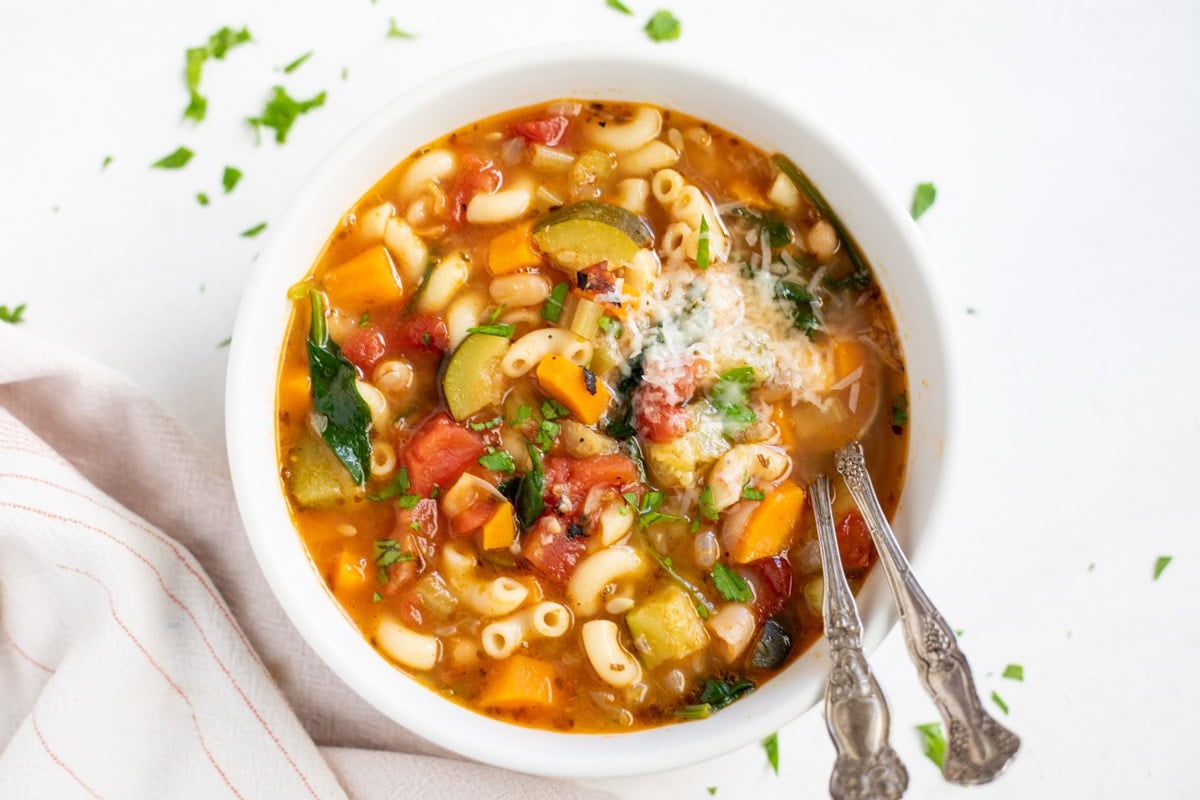 A perfect soup that is a complete meal – beans, loads of veggies, and pasta, topped with cheese and a side of bread. This tastes just like Olive Garden's minestrone. Vegetarian-friendly and can easily be made gluten-free and vegan.
Get the Instant Pot Minestrone Soup Recipe.
I hope you enjoy these Vegetarian Pasta recipes and make them in your Instant Pot. Let us know which one you're most excited to make, and share this roundup with your friends!
You might enjoy this post about Vegetarian Instant Pot Soup Recipes. Check it out!