Want to add flavor and nutrition to your meals in new and exciting ways? These 13 Indian sweet potato recipes are the best you'll find. Sweet potatoes are a versatile and tasty root vegetable used in various Indian dishes, from soups to curries and side dishes.
From creamy and comforting sweet potato curry to spicy potato cutlet, these recipes will take your taste buds straight to the flavors of India. And for those with a sweet tooth, there are many delicious options like sweet potato peda, sweet potato kheer, and sweet potato with gulab jamun.
Try these Indian sweet potato recipes to explore a new world of delectable flavors and textures!
Sweet Potato Chaat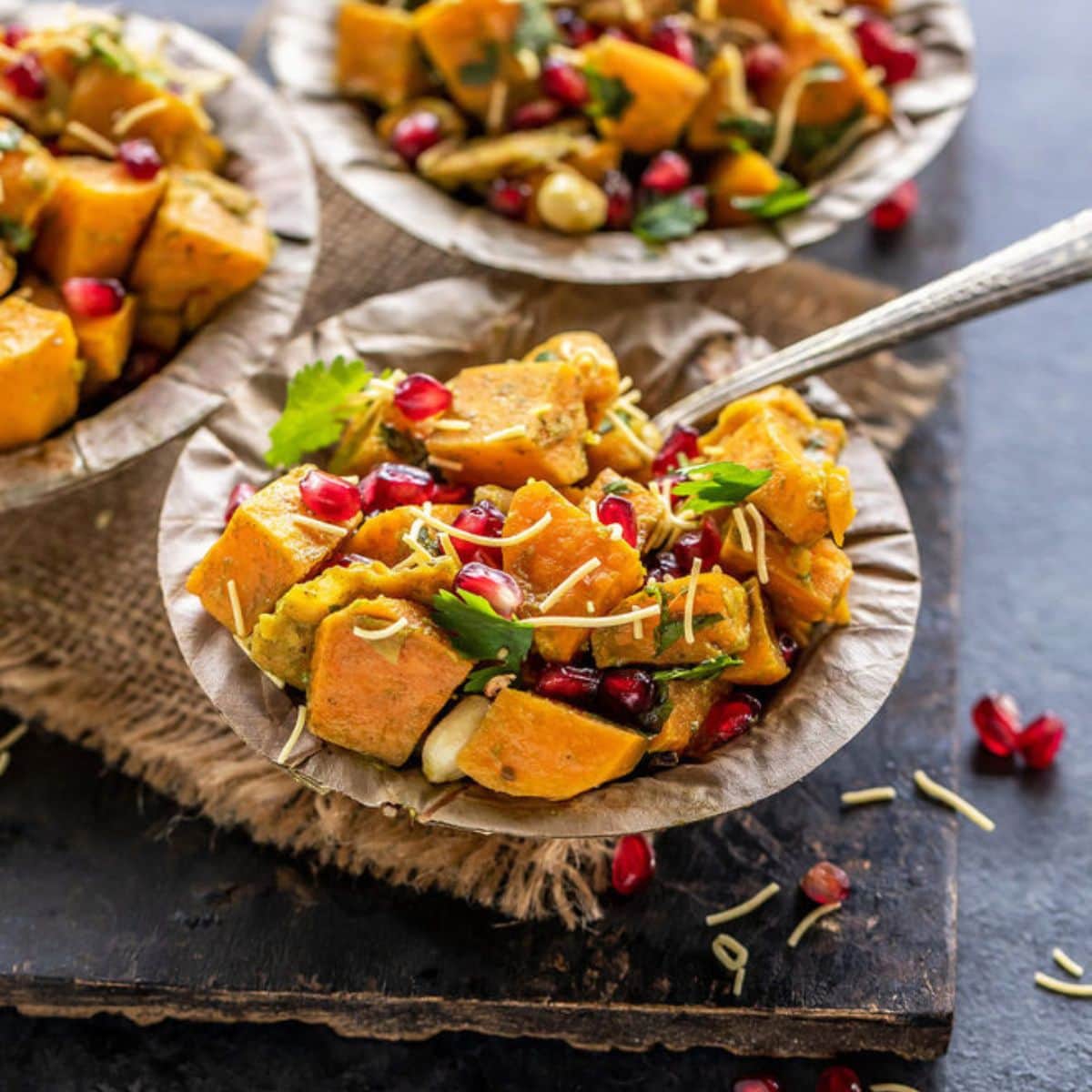 Sweet Potato Chaat is a popular Indian street food that combines the sweetness of roasted sweet potatoes with the tanginess of chaat masala and the crunchiness of sev (crispy noodles).
This irresistible Sweet Potato Chaat is full of different tastes and textures. It is the perfect vegetarian appetizer or evening snack.
Get the Sweet Potato Chaat recipe.
Baked Chickpea Sweet Potato Curry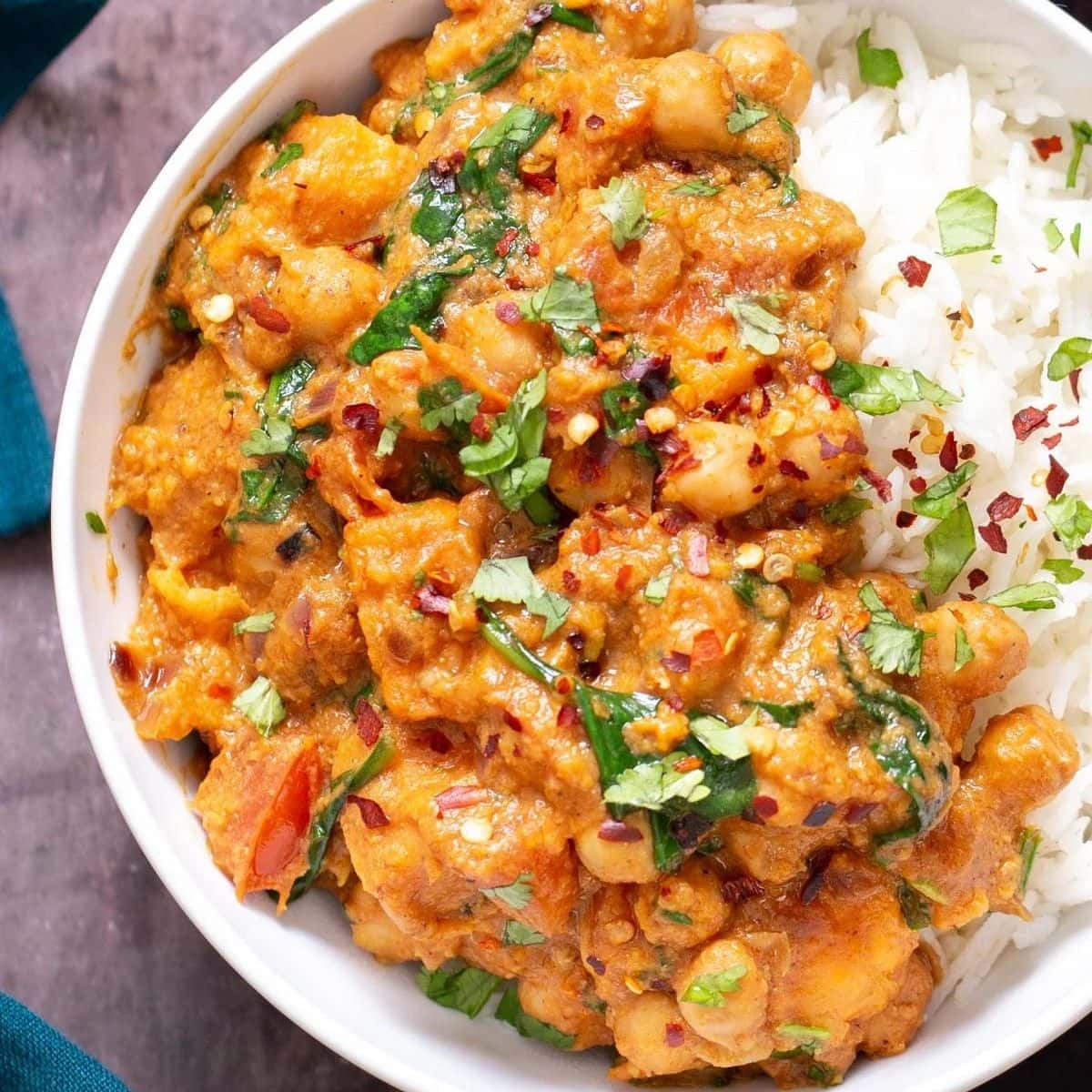 Chickpea Sweet Potato Curry is a hearty and flavorful vegan dish that combines the creaminess of sweet potatoes with chickpeas and fragrant spices.
It is an easy one-pot meal that will satisfy your taste buds and save you time. It's perfect for a quick, easy, vegan, gluten-free weeknight dinner. Serve with rice, naan, or quinoa for a complete meal.
Get the Chickpea Sweet Potato Curry recipe.
Roasted Sweet Potato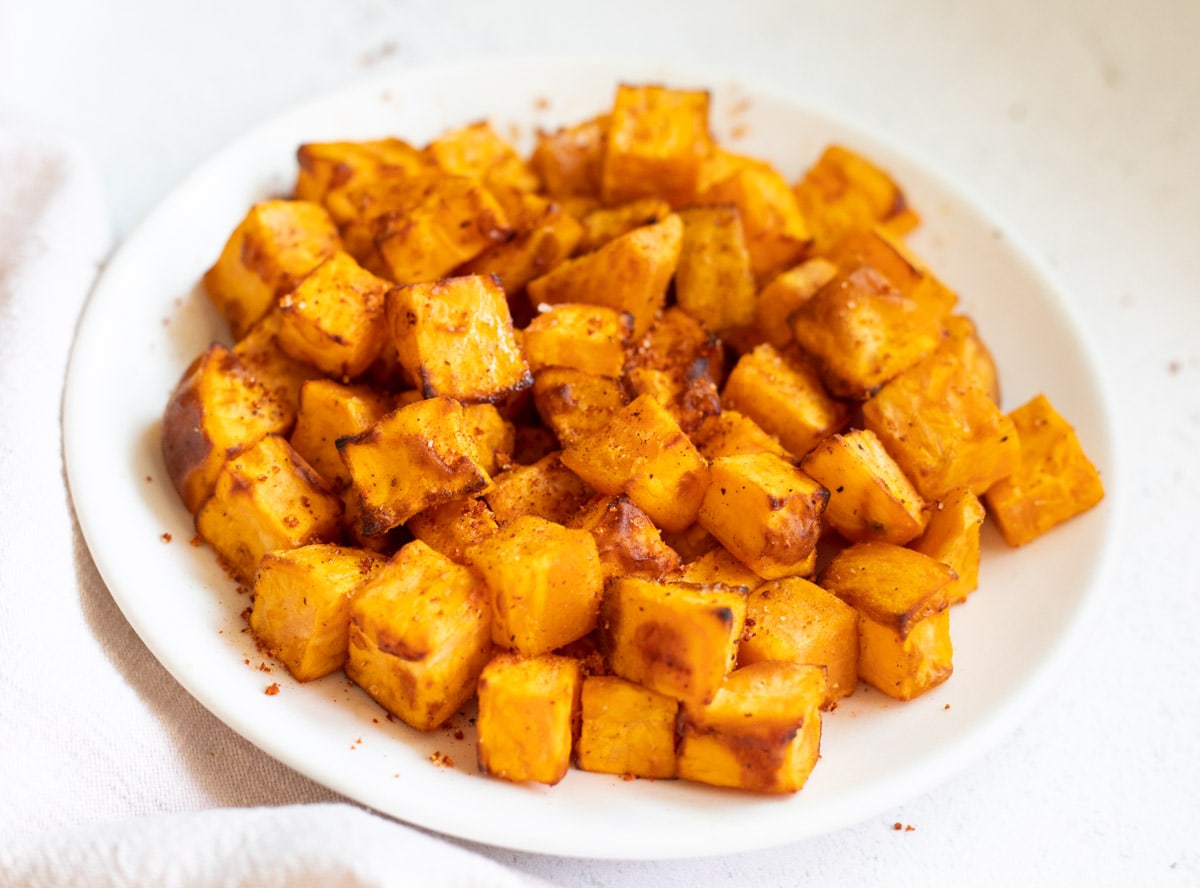 These Air Fryer Roasted Sweet Potatoes are so easy and delicious. Their crispy exterior and tender interior are the perfect side to any dish.
Add them to salads or enjoy them as a healthy side dish or snack!
Get the Roasted Sweet Potatoes recipe.
Sweet Potato Chickpea Quinoa
This Instant Pot Curried Sweet Potato Chickpea Quinoa is easy, healthy, and delicious.
It is great for a quick and delicious vegan, gluten-free meal. You will also enjoy this as a lunch box recipe or meal prep this easy one-pot dish.
Get the Curried Sweet Potato Chickpea Quinoa recipe.
Sweet Potato Cutlet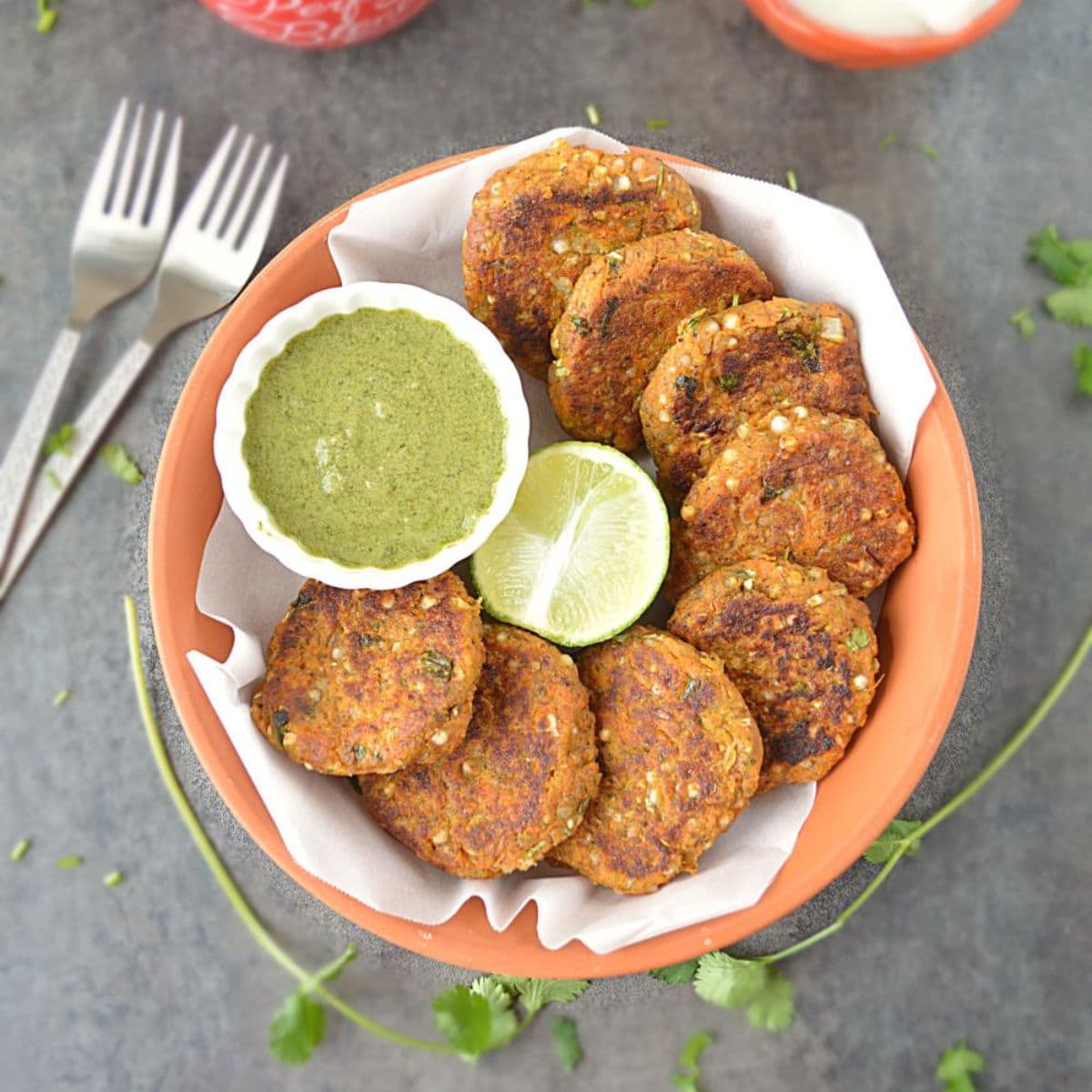 Sweet Potato Cutlets are a delicious and easy snack that combines the sweetness of mashed sweet potatoes with aromatic Indian spices and flour, which are then pan-fried until crispy.
These cutlets are a great alternative to regular potato cutlets and are perfect for vegetarians and vegans. They can be served as appetizers or a side dish with chutney or ketchup.
Get the Sweet Potato Cutlet recipe.
Sweet Potato Soup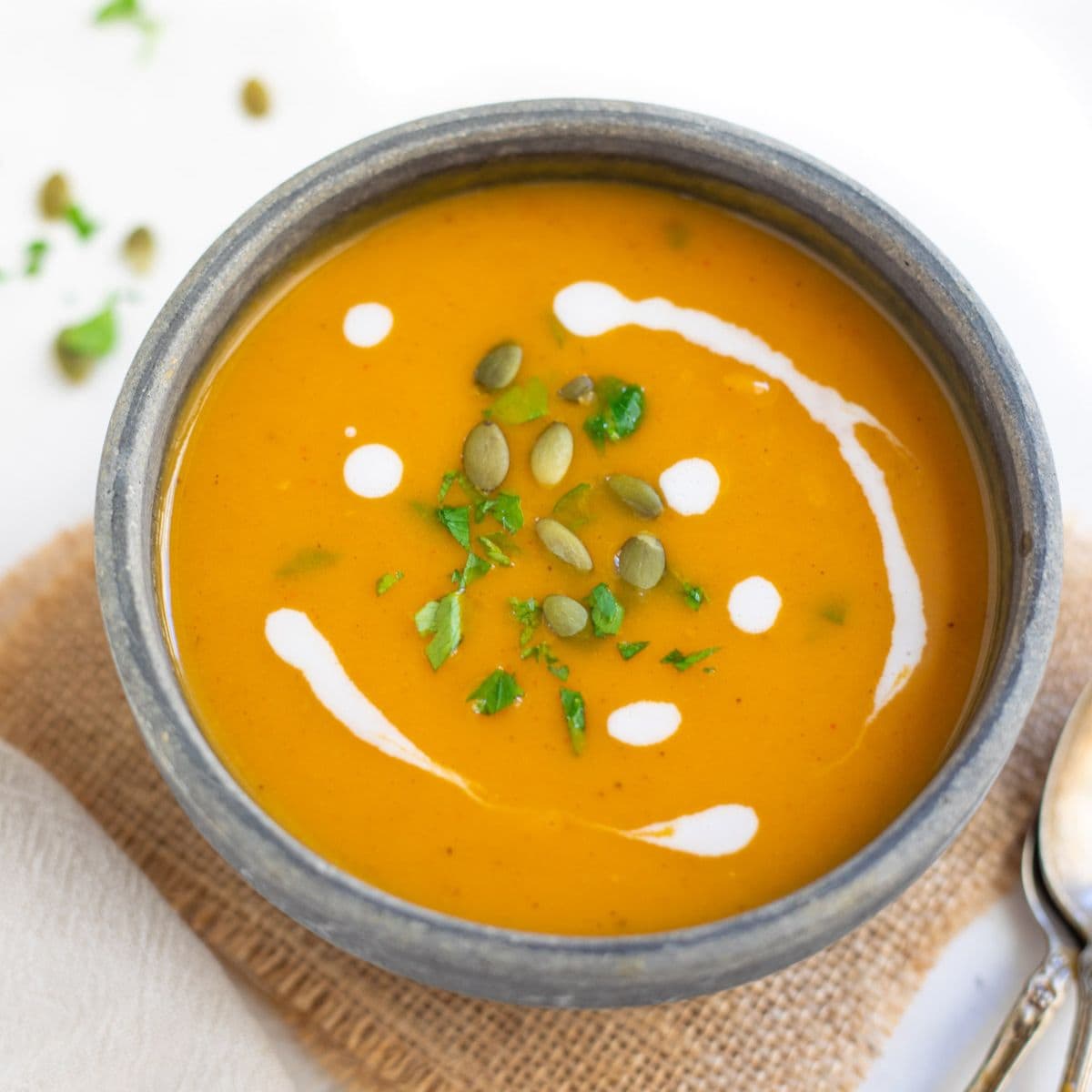 This easy dump-and-go Instant Pot Sweet Potato Soup is a warm and comforting soup for fall and winter. A creamy soup made with sweet potatoes, carrots, ginger, coconut milk, and aromatic spices!
Get the Instant Pot Sweet Potato Soup recipe.
Gujarati Undhiyu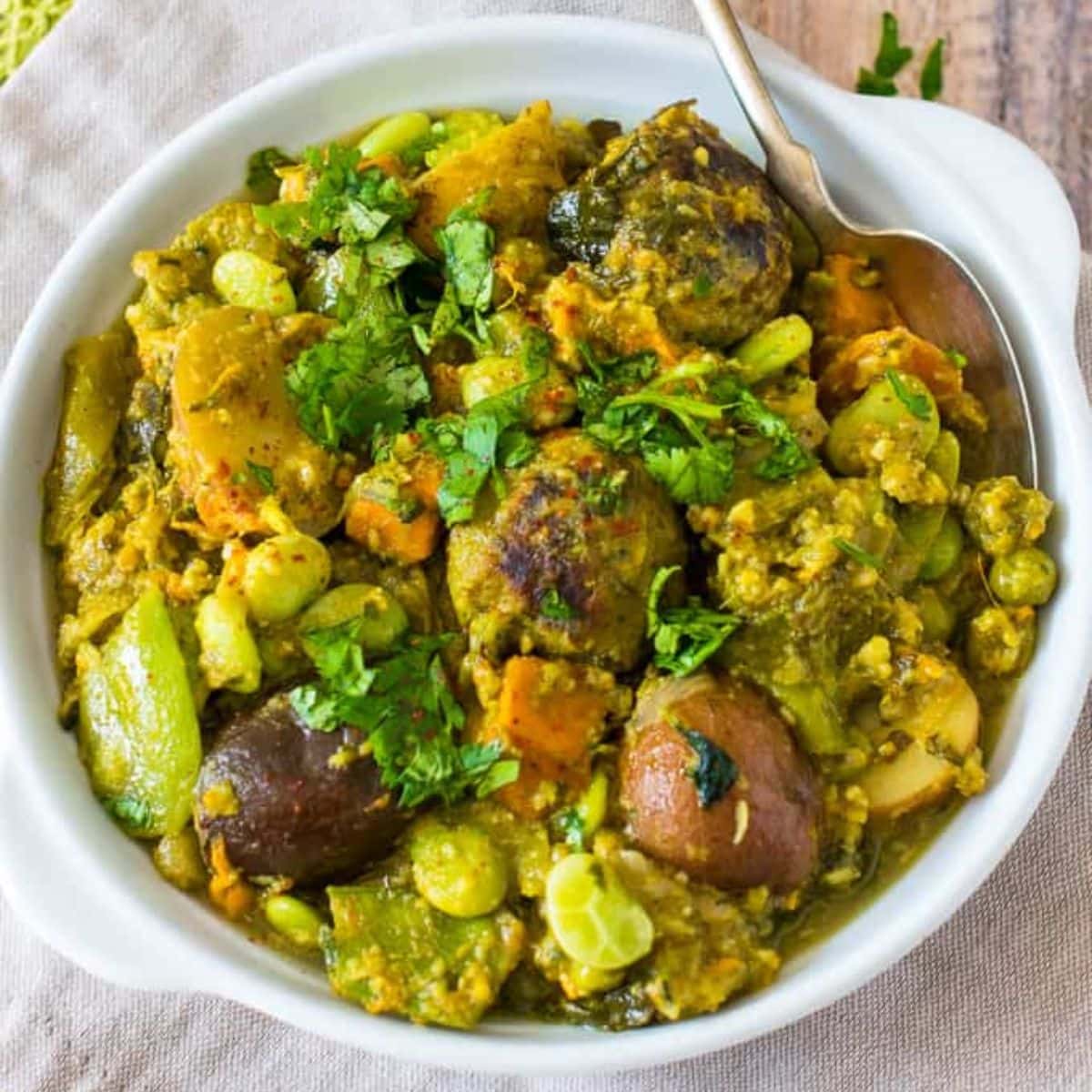 Gujarati Undhiyu is a traditional dish from the western state of Gujarat in India. It is made using a mix of vegetables, such as eggplant, potato, sweet potato, and beans, along with a blend of spices and herbs.
This dish is typically served with rice, roti, or puri and is a favorite during the winter months.
Get the Gujarati Undhiyu recipe.
Sweet Potato Chana Dal Tikki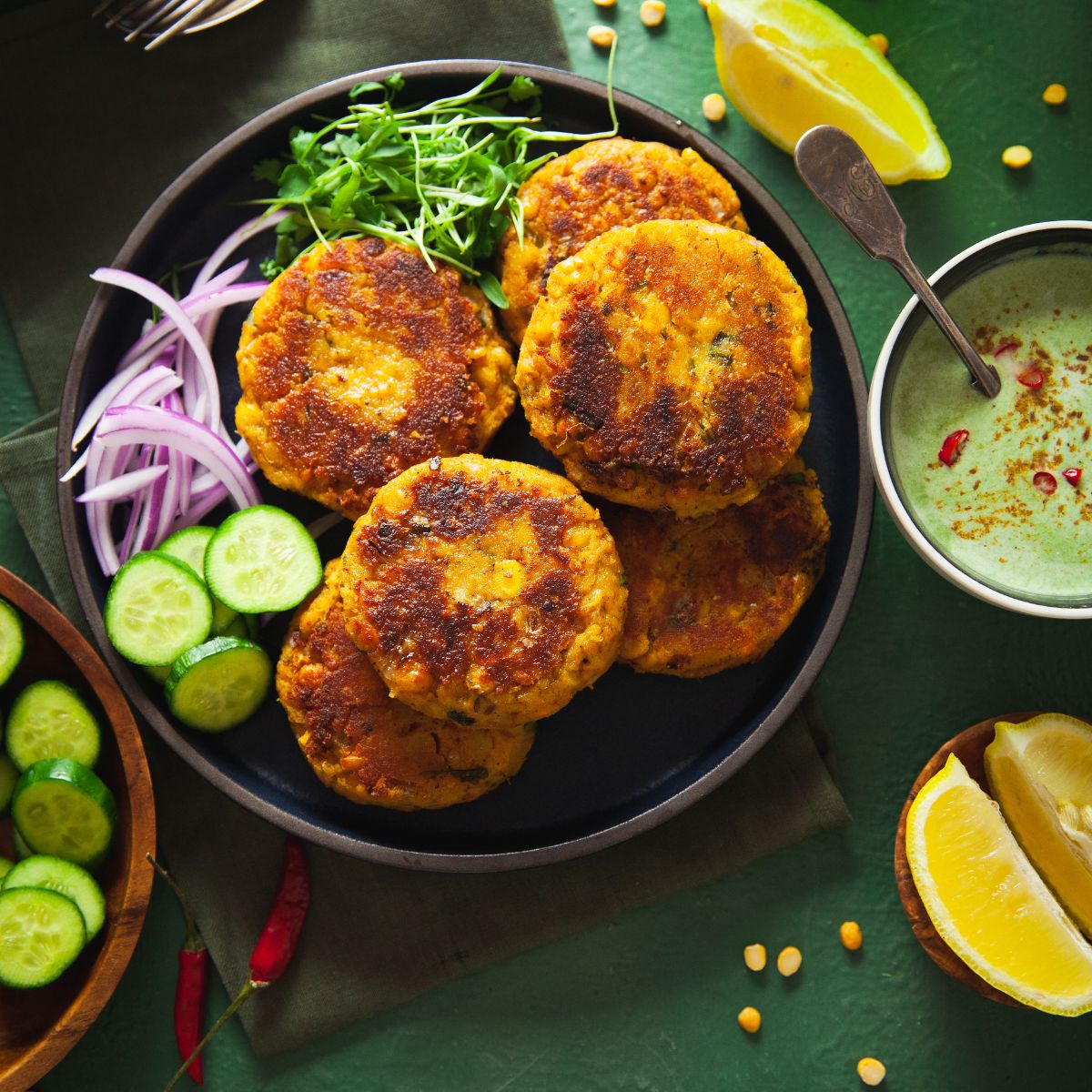 Try these fragrantly spiced Chana Dal & Sweet Potato Tikkis for a taste of heaven. They are the ideal combination of crispy and soft, with a satisfying earthy bite.
The ingredients of sweet potato and chana dal (split-skinned chickpeas) are mixed together with spices, formed into patties, and then shallow-fried until crispy. This dish is perfect for vegetarians and can be served with cilantro chutney or a yogurt dip.
Get the Chana Dal & Sweet Potato Tikki recipe.
Masala Puri With Sweet Potatoes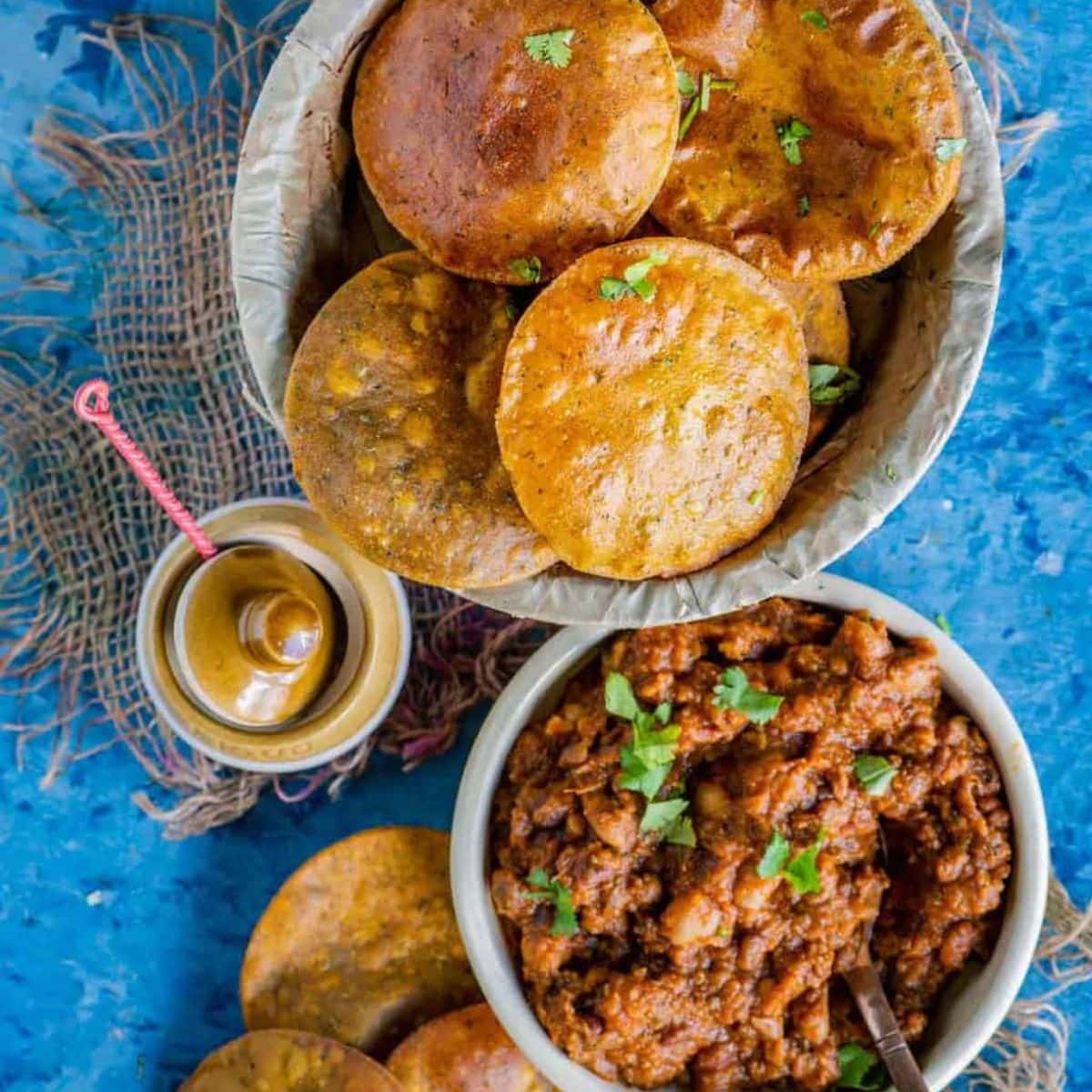 Sweet Potato Masala Puri is a stuffed Indian fried puffed bread. This vegan puri is similar to aloo puri but is made with sweet potatoes instead of potatoes. It is easy to make and goes well with any curry.
Get the Masala Puri With Sweet Potatoes recipe.
Sweet Potato Peda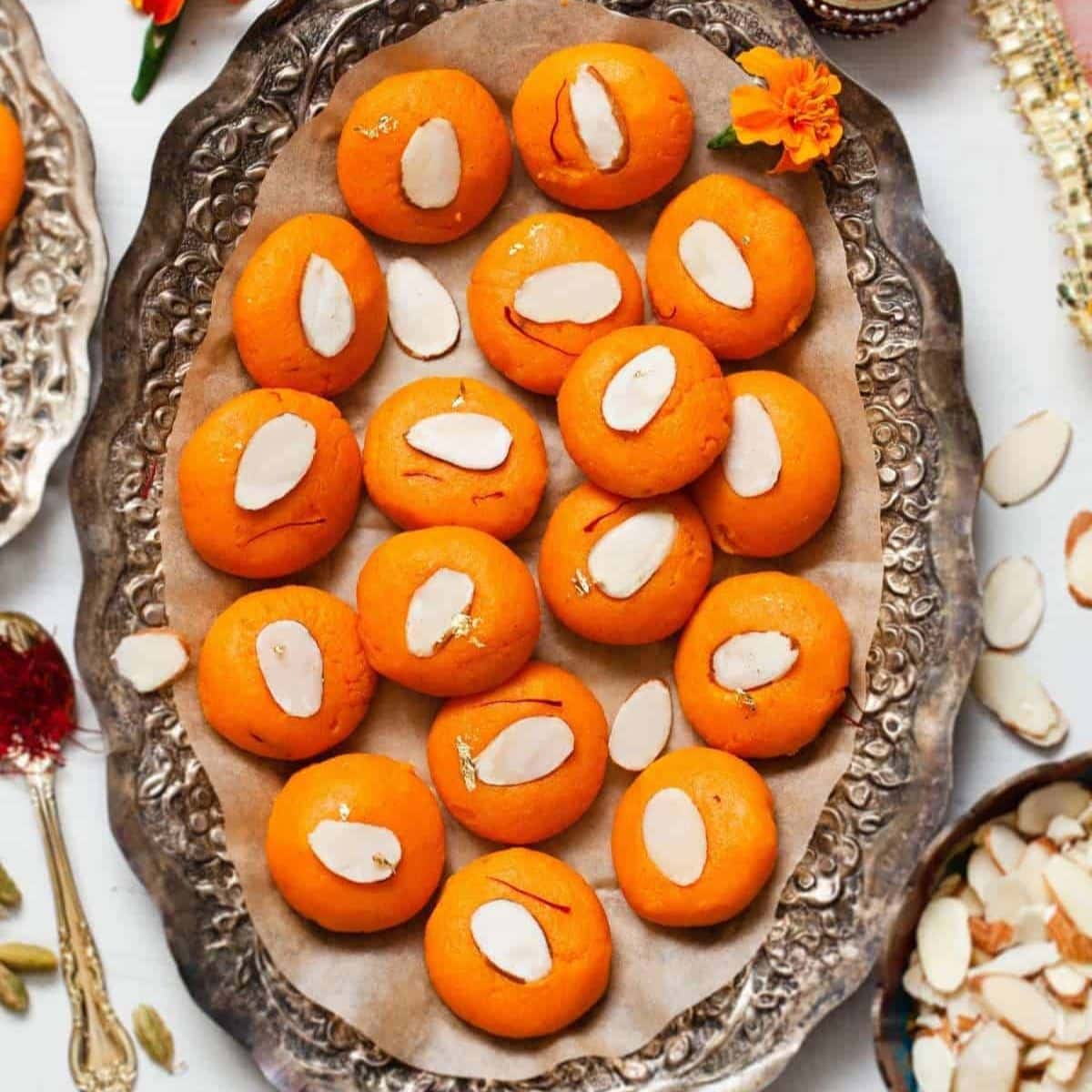 Enjoy the heavenly taste of Sweet Potato Milk Peda that melts in your mouth and is perfect for prasad or fasting days such as Navratri and Shivratri.
These are easy to make in just 30 minutes.
Get the Sweet Potato Peda recipe.
Sweet potato kheer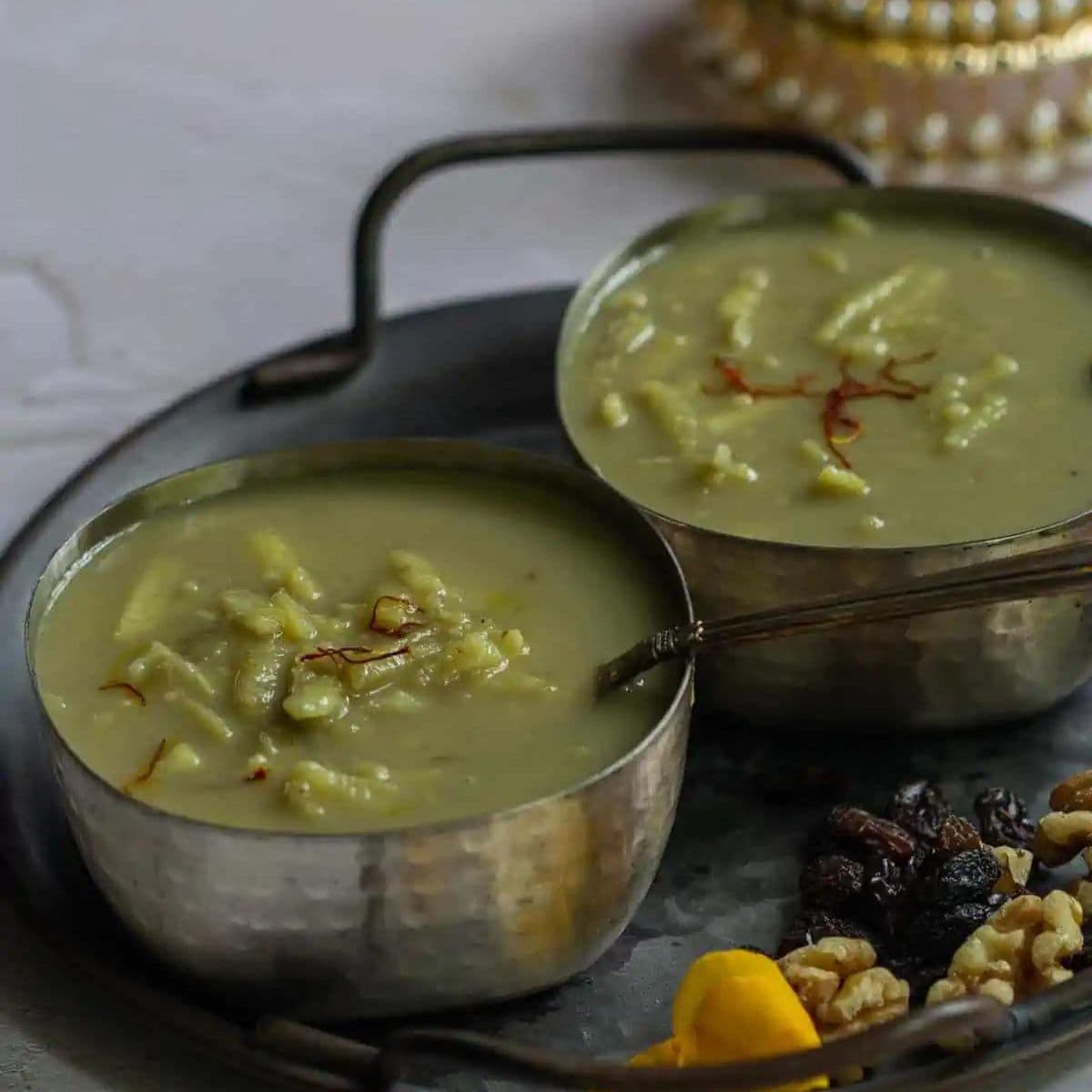 This four-ingredient Sweet Potato Kheer tastes great. It's vegan, sugar-free, gluten-free, and nut-free, and it's a great dessert for any occasion.
Get the Vegan Sweet Potato Kheer recipe.
Gulab Jamun with Sweet Potatoes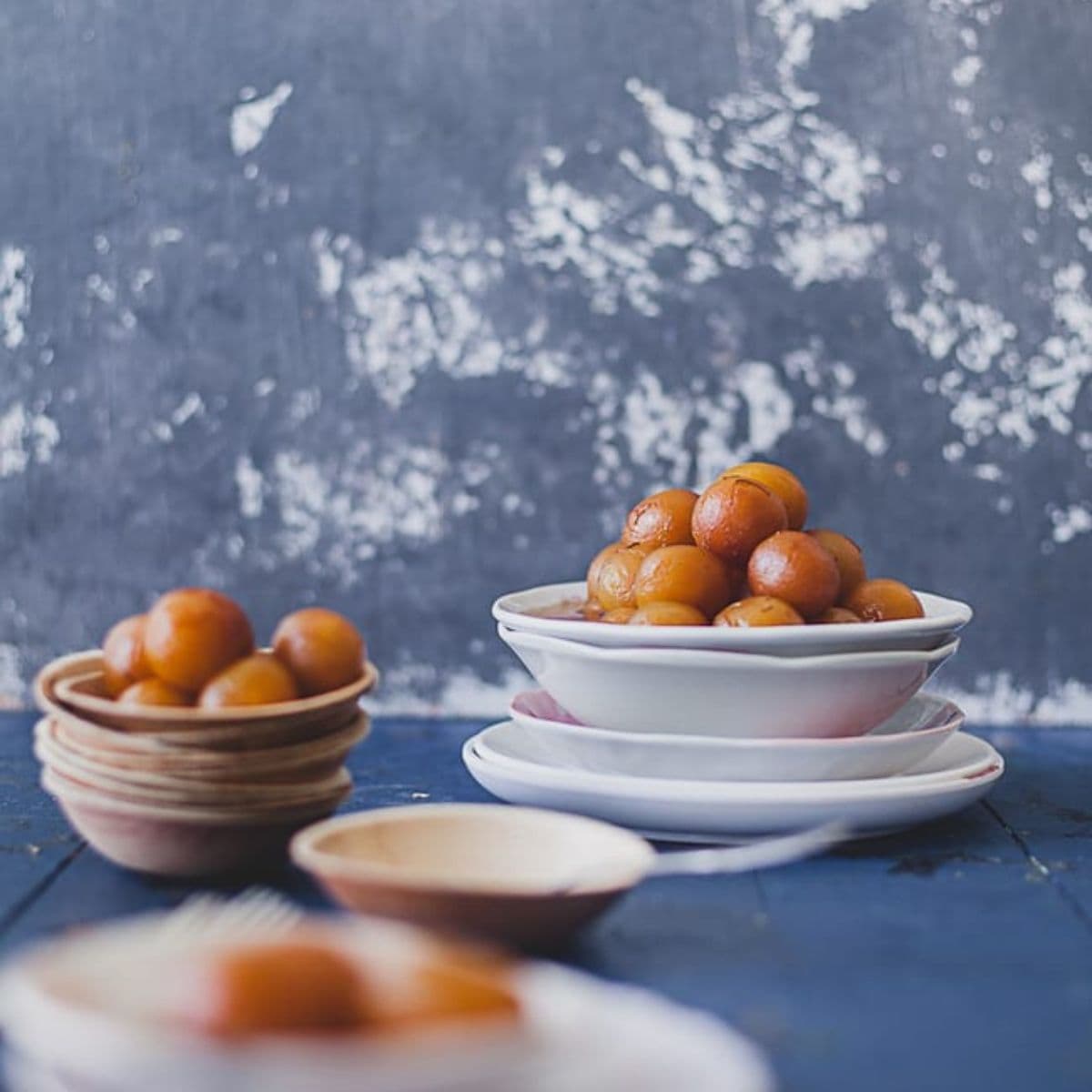 Add a touch of sweetness to your day with these delectable sweet potato Gulab Jamuns – the perfect treat for people who want a little sweetness!
Get the Gulab Jamun with Sweet Potatoes recipe.
Sweet Potato Puran Poli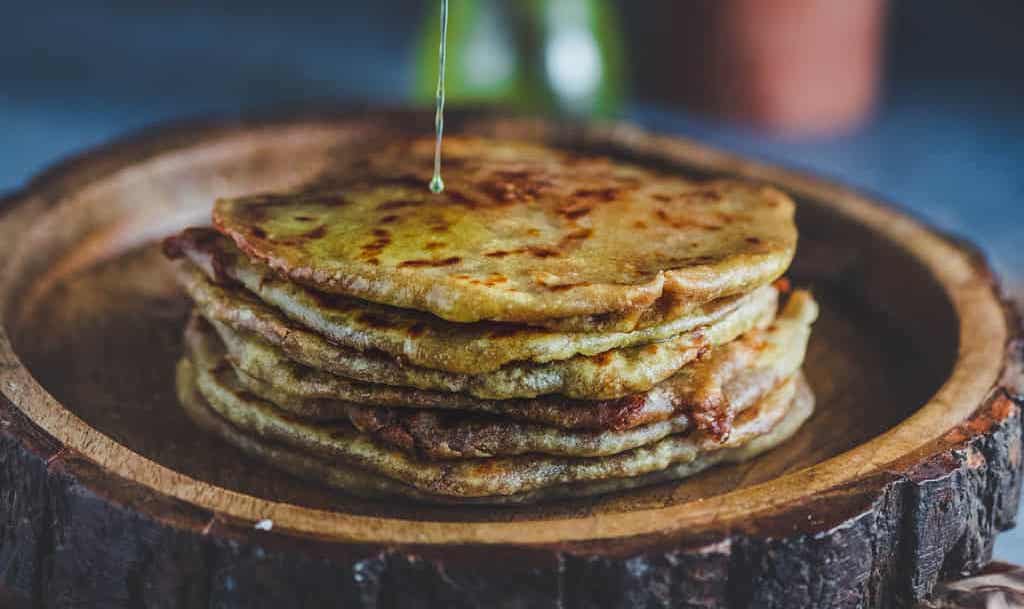 Puran Poli is a festive sweet Indian dish from western India. This flatbread dessert called Puran Poli is stuffed with sweet potato and served with vegan ghee. You will love this creative fusion dessert.
Get the Sweet Potato Puran Poli recipe.
21 Flavorful Indian Spinach Recipes That Will Make You Fall in Love with Greens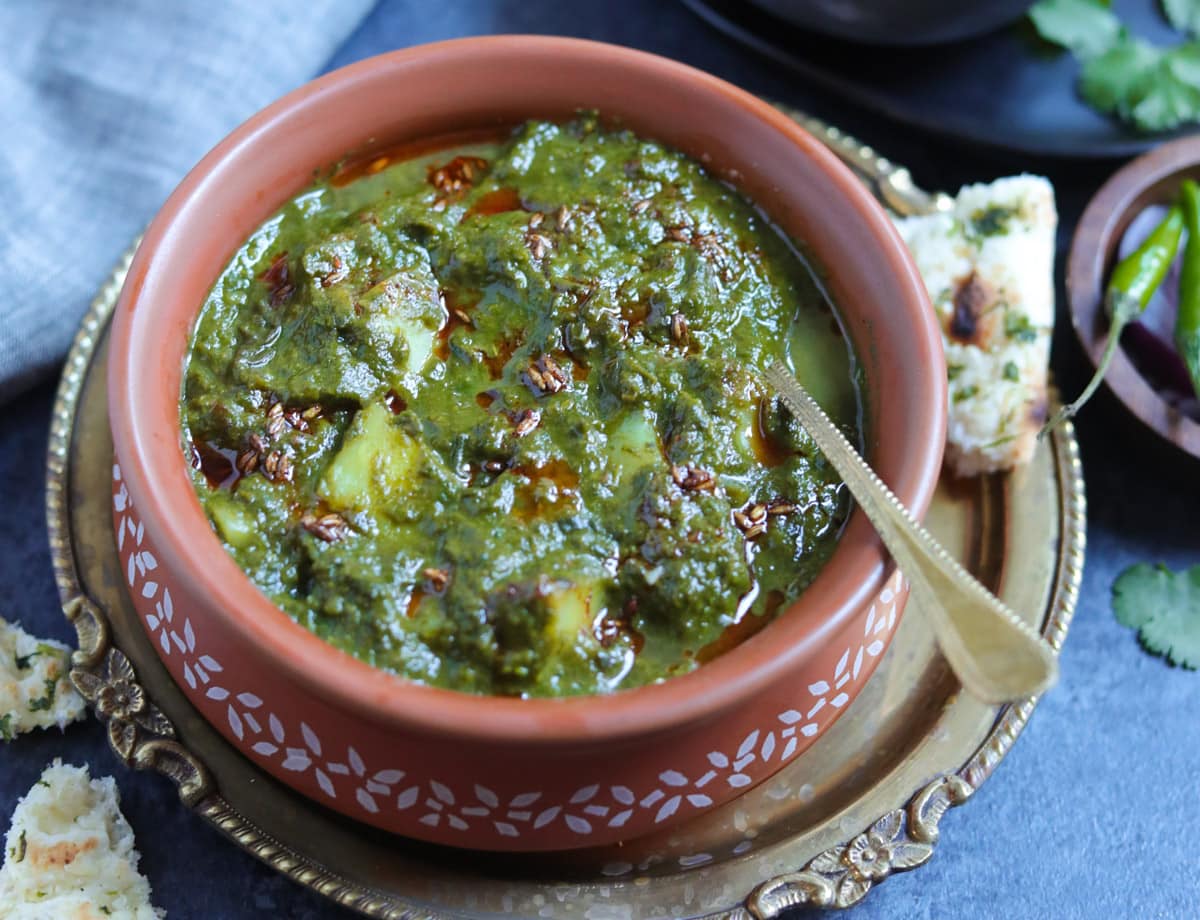 If you want to add more greens to your diet, spinach is an excellent choice! And there is no better way to enjoy this nutritious vegetable than with these 21 Indian spinach recipes.
Get the 21 Indian Spinach Recipes.
Okra-lovers, unite! Indulge in 12 amazing Indian okra recipes that will leave you craving more!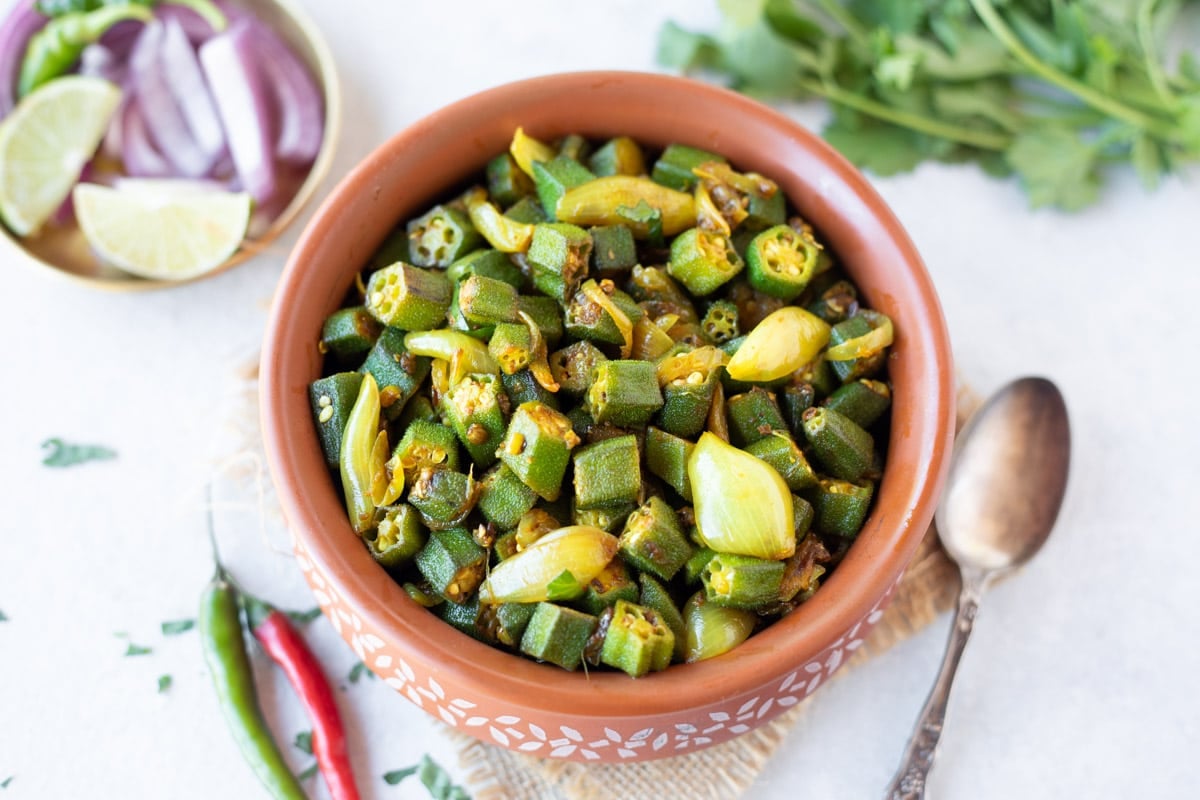 Are you tired of the same old okra recipes? Get ready to spice up your dinner menu with these 12 amazing Indian okra recipes!
Whether you're an okra lover or skeptic, these Indian okra recipes will make you fall in love with this vegetable!
Get the 12 Amazing Indian Okra Recipes.
12 Delectable Indian Mushroom Recipes That Will Take You on a Flavorful Adventure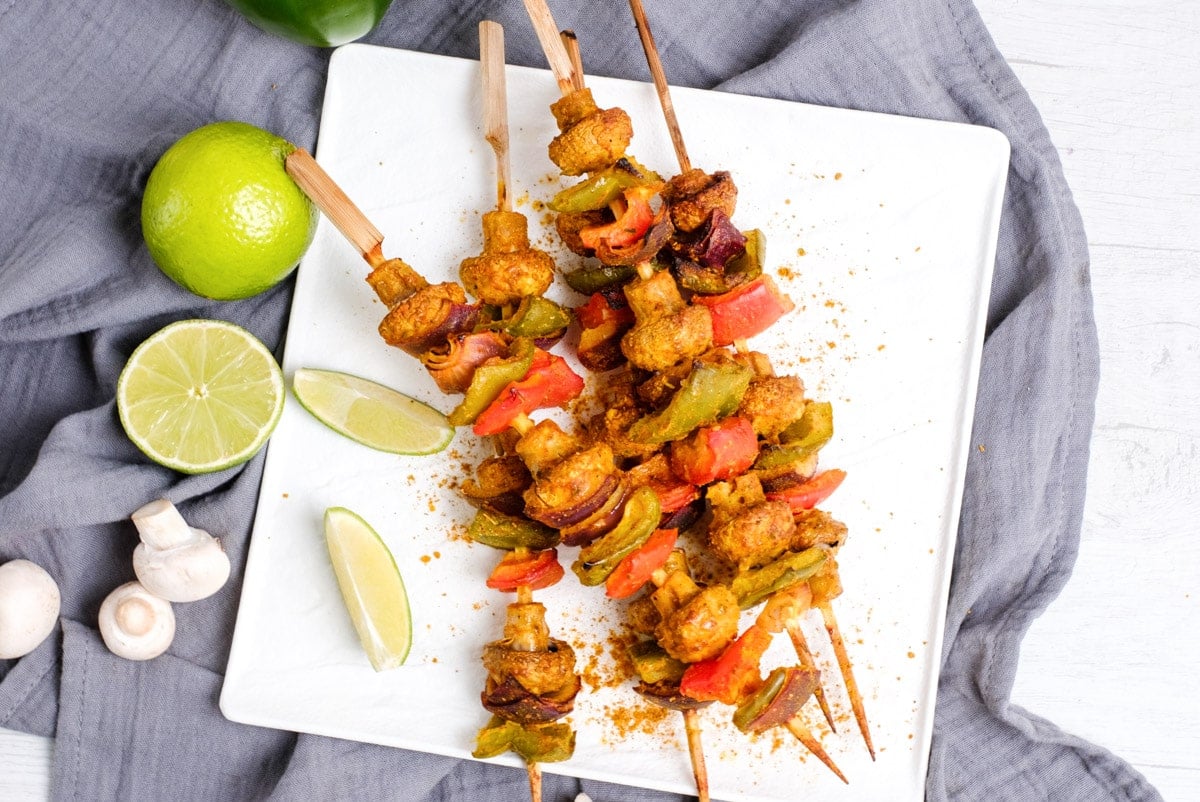 Looking for new delicious ways to enjoy mushrooms? Look no further than these 12 delicious Indian mushroom recipes!
Get the 12 Indian Mushroom Recipes.