Are you tired of the same old okra recipes? Get ready to spice up your dinner menu with these 12 amazing Indian okra recipes!
From crispy okra to creamy curries, these recipes showcase the versatility of this often-overlooked vegetable. Whether you're an okra lover or skeptic, these vegetarian Indian okra recipes are sure to make you fall in love with this vegetable!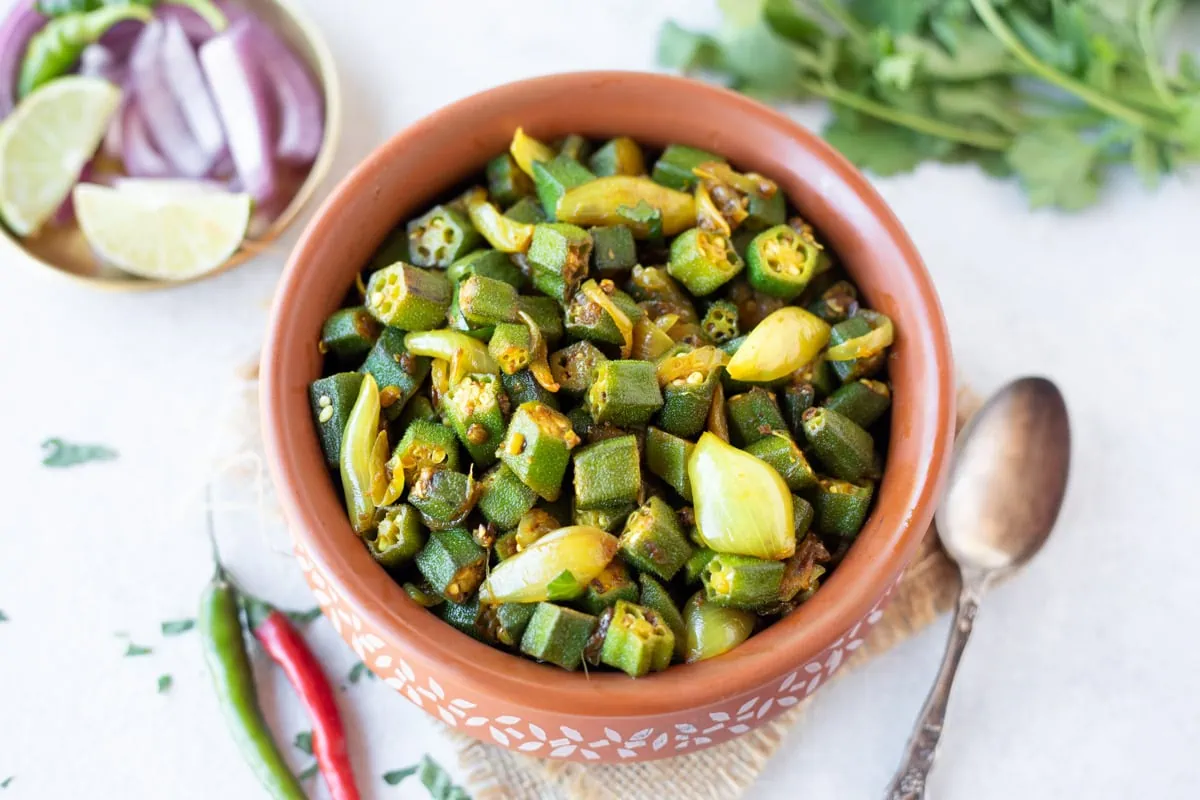 Bhindi do Pyaza is a flavorful Indian dish of crunchy okra cooked with lots of onions, garlic, and aromatic spices. Pair it with dal and rice for a simple Indian meal.
Get the Bhindi Do Pyaza recipe.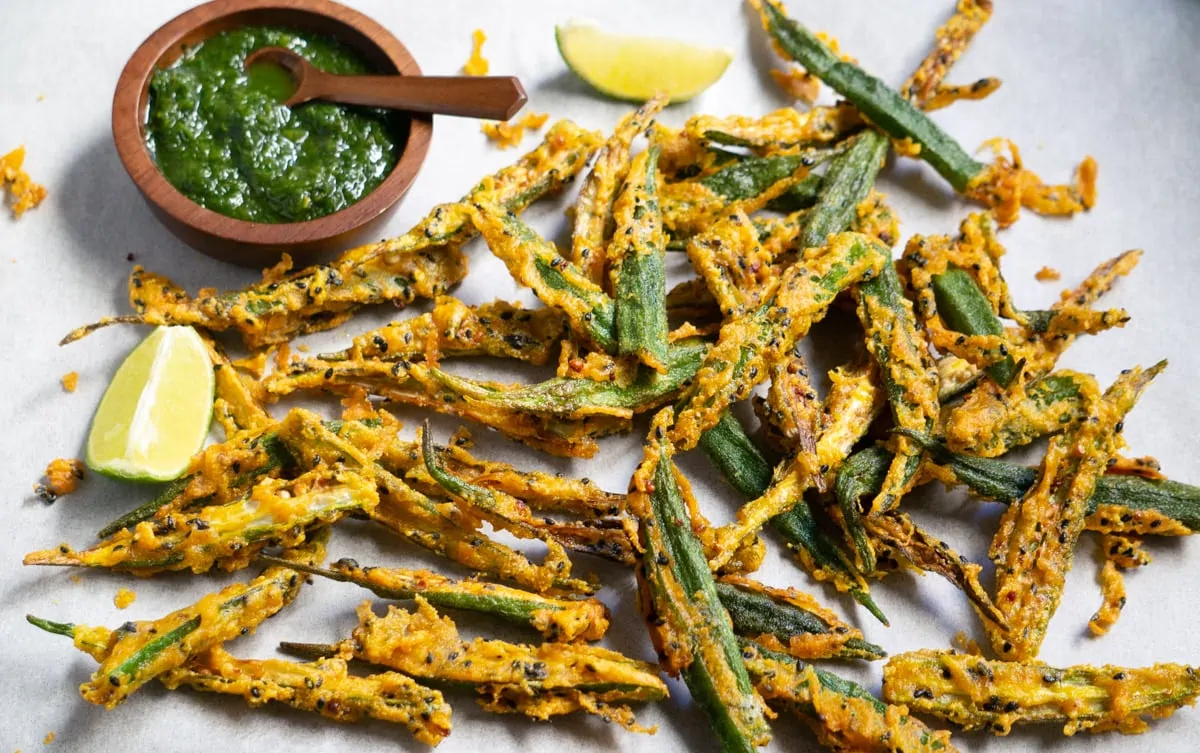 Kukuri Bhindi called Kurmure Bhendi Bhaja in Bengali, is sliced okra coated in spices and fried until crunchy. This crispy fried okra is so good you cannot stop eating it.
Get the Kurkuri Bhindi recipe.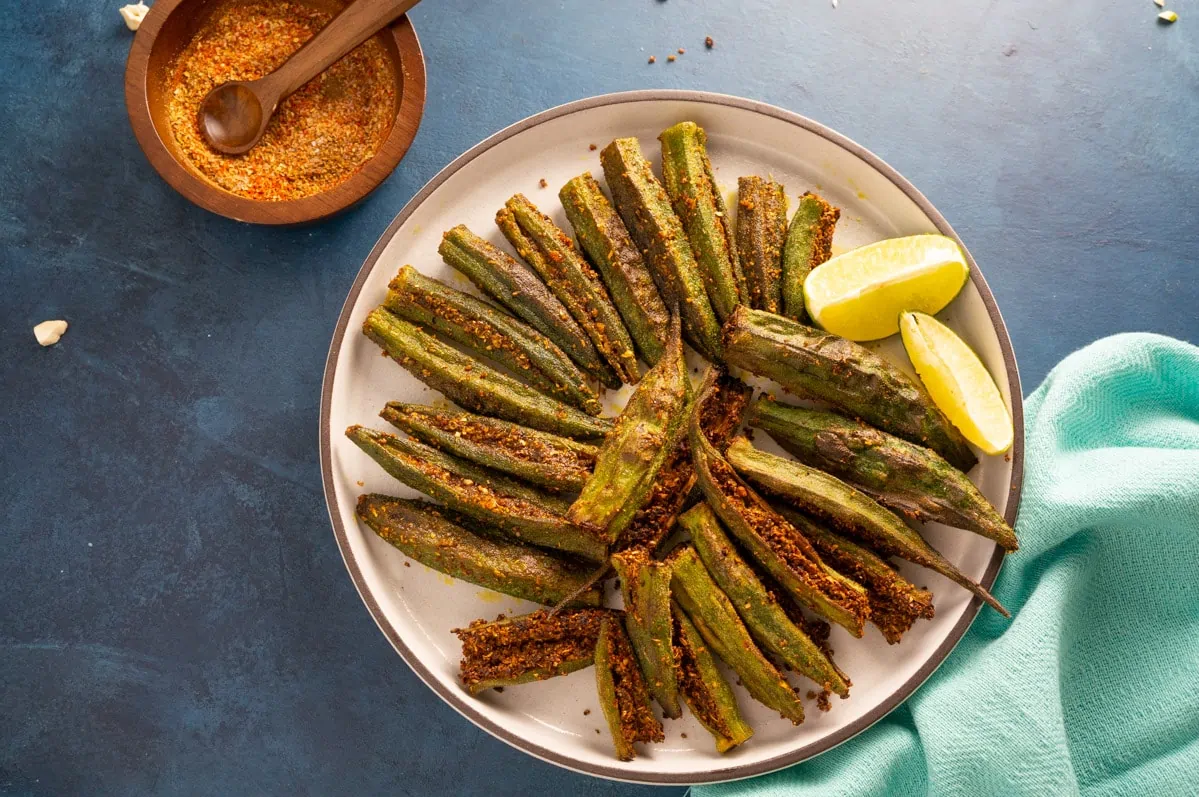 Bharwa Bhindi (Stuffed Okra) is a popular Indian side dish where the okra is stuffed with spicy & tangy masala filling. This vegan & gluten-free dish is a perfect side with Indian roti or paratha or even great to enjoy as an appetizer.
Get the Bharwa Bhindi recipe.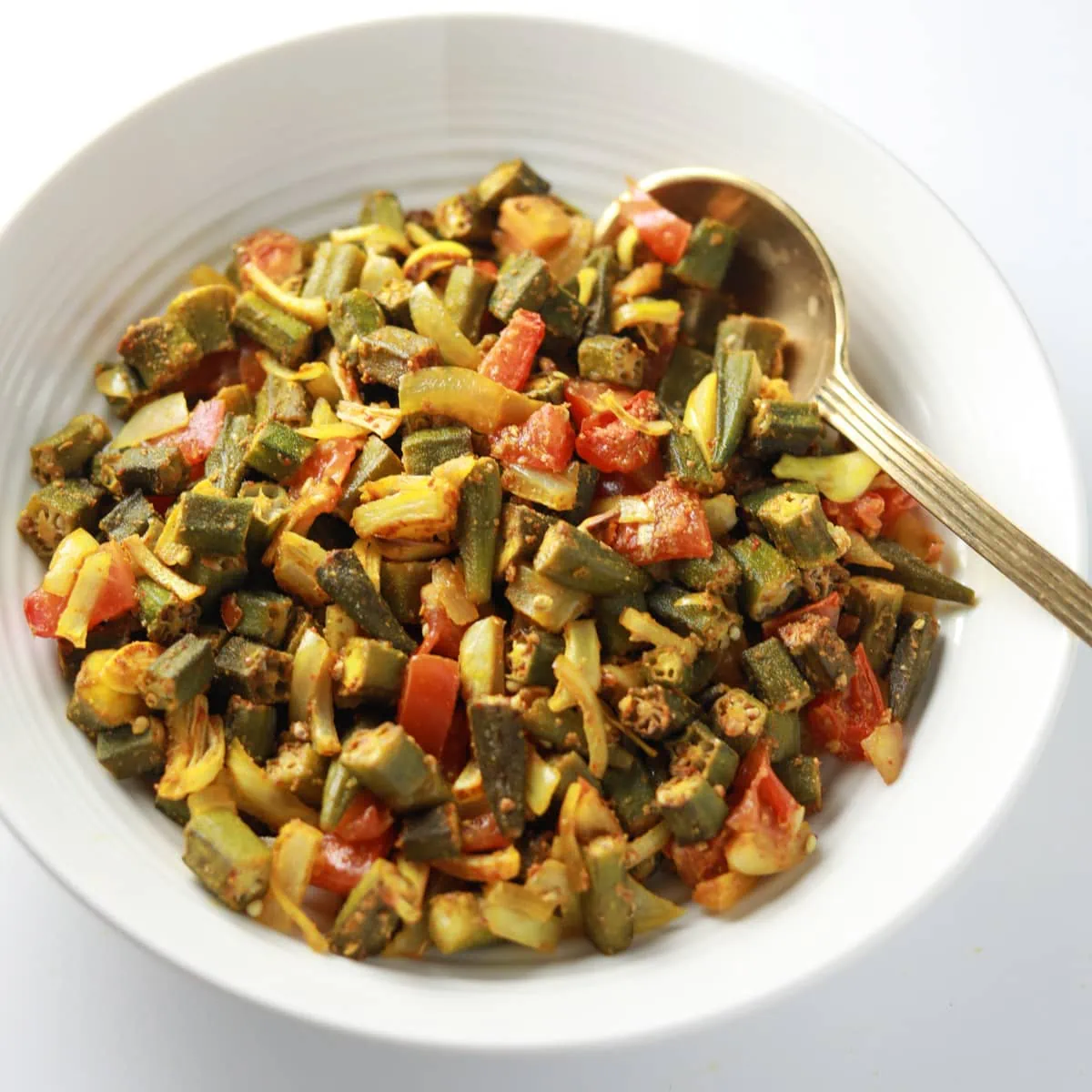 Delicious & healthy Baked Bhindi Masala is made with Oven Roasted Okra cooked with onions, tomatoes, and aromatic spices. This baked okra is a wonderful vegan & gluten-free side dish.
Get the Baked Crispy Okra recipe.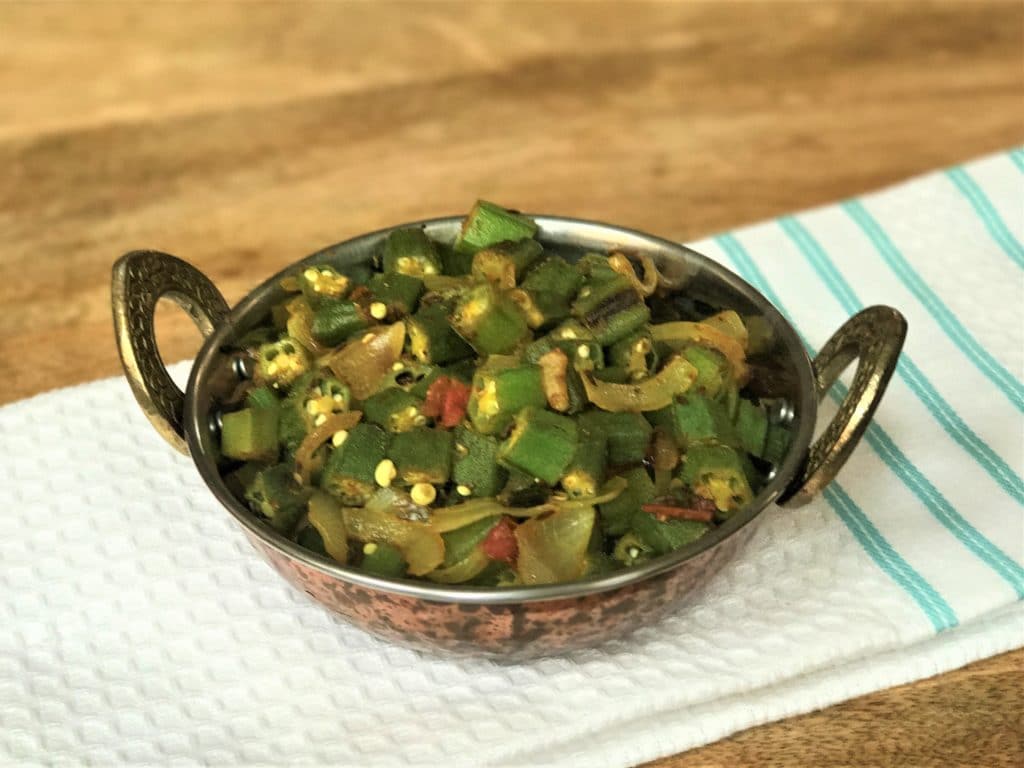 A North Indian favorite - Okra cooked with onions, tomato, garlic, and spices. Perfectly cooked with no slimy texture of okra. And guess what? This Bhindi Masala can be ready in less than 20 minutes.
Get the Bhindi Masala recipe.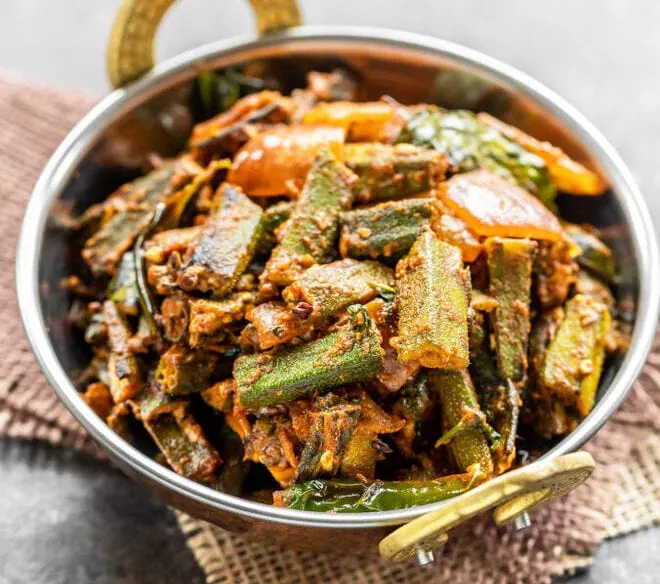 Achari Bhindi has okra cooked with tomato, yogurt, and pickled spices like mustard and fennel. The dish is tangy and spicy. If you are looking for a different way to cook okra, then you need to give this a try!
Get the Achari Bhindi recipe.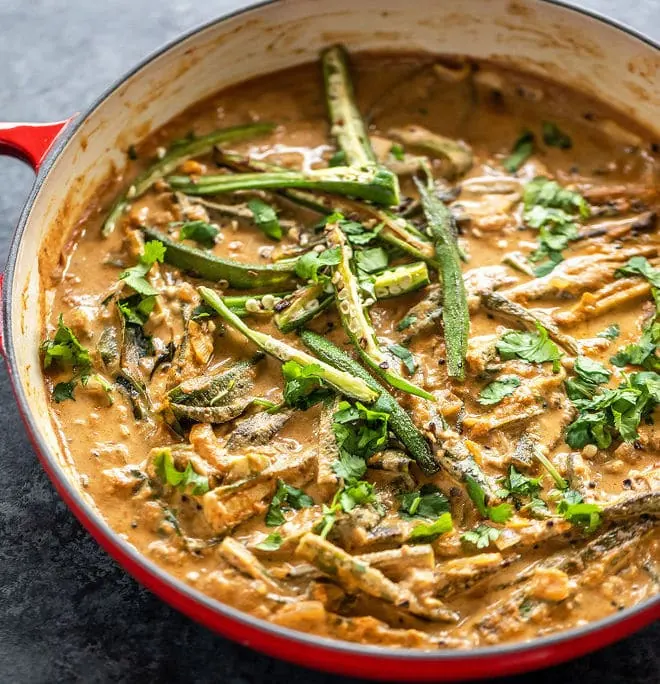 Popular in Southern India, Bagara Bhindi is a spicy and tangy curry made with okra, peanuts, sesame, and tamarind! This vegan Bagara bhindi is great served with naan or rice.
Get the Bagara Bhindi recipe.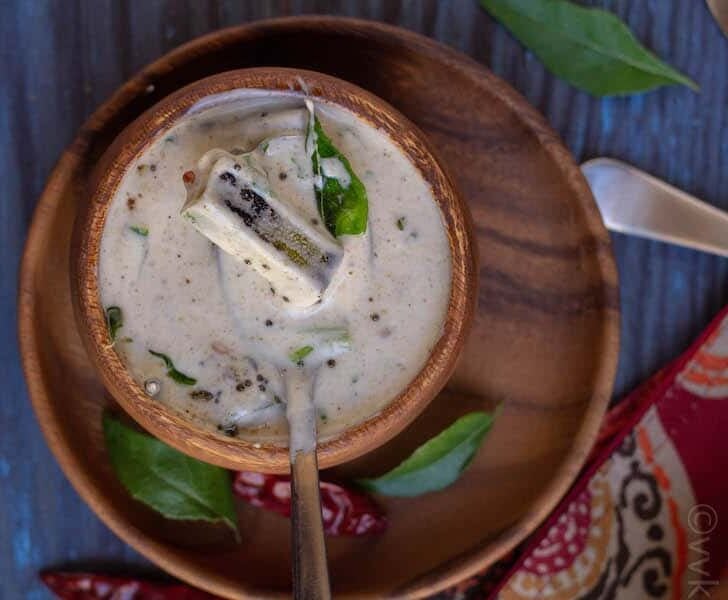 Try this flavorful okra raita or the bhindi raita recipe. This spiced okra in the tempered yogurt is a perfect rice accompaniment, or you can relish this as a dip!
Get the Okra Raita recipe.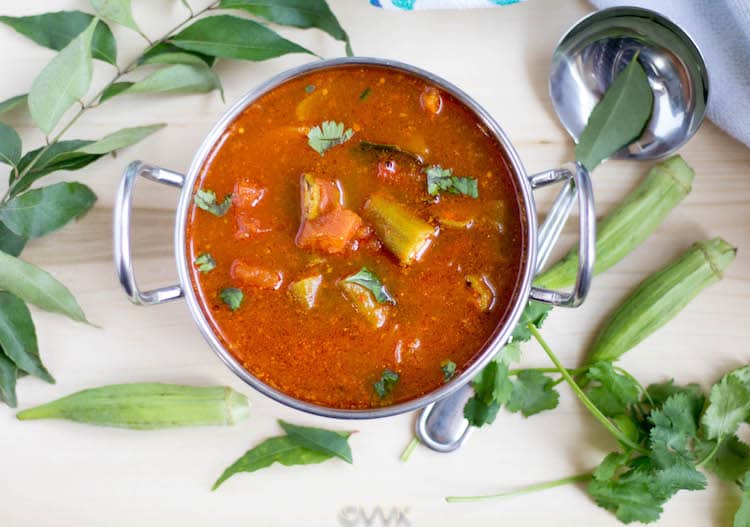 Bendakaya Pulusu, or Andhra Style Tangy and Spicy Okra Gravy, is the perfect accompaniment to rice that is quick to make and tastes delicious.
Get the Bendakaya Pulusu recipe.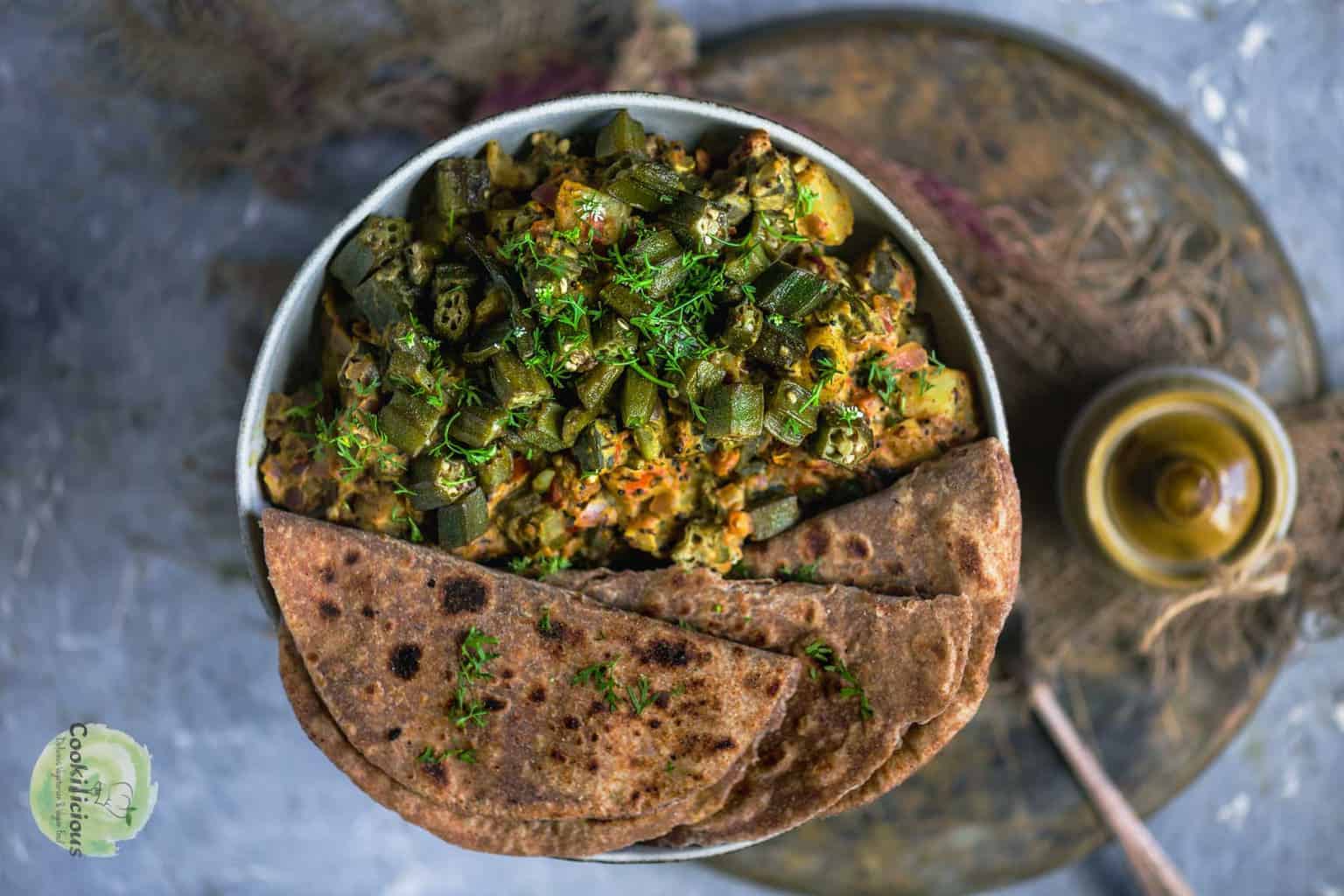 Achari Dahi Bhindi is a delicious and authentic Indian curry where okra is cooked with pickle masala, yogurt, and spices. Serve with bread or rice.
Get the Achari Dahi Bhindi recipe.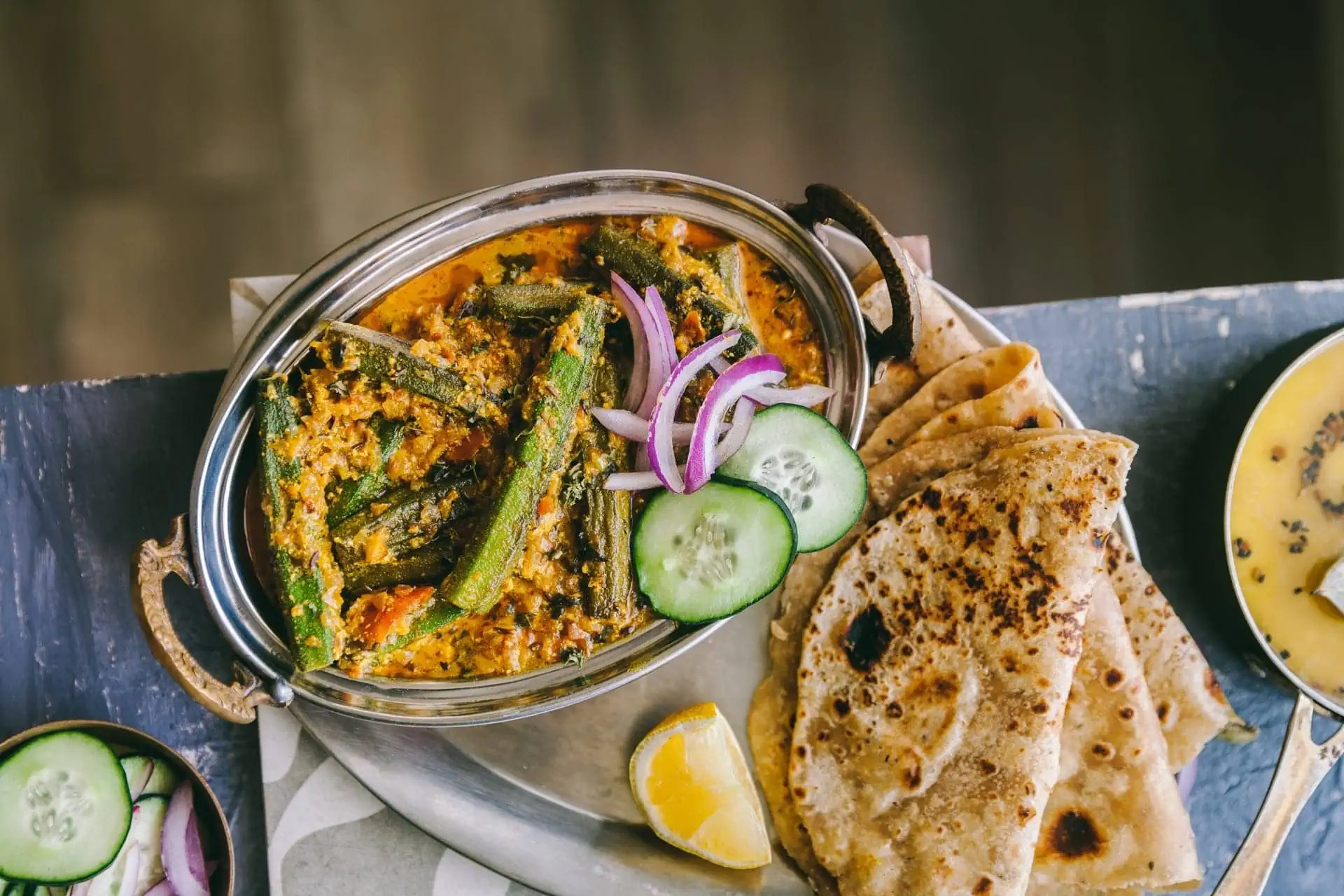 Bhindi Masala Gravy is a creamy spiced, delightful okra curry ready in less than 30 minutes! It is great to enjoy with Indian flatbread roti or you can serve it with basmati rice.
Get the Bhindi Masala Gravy recipe.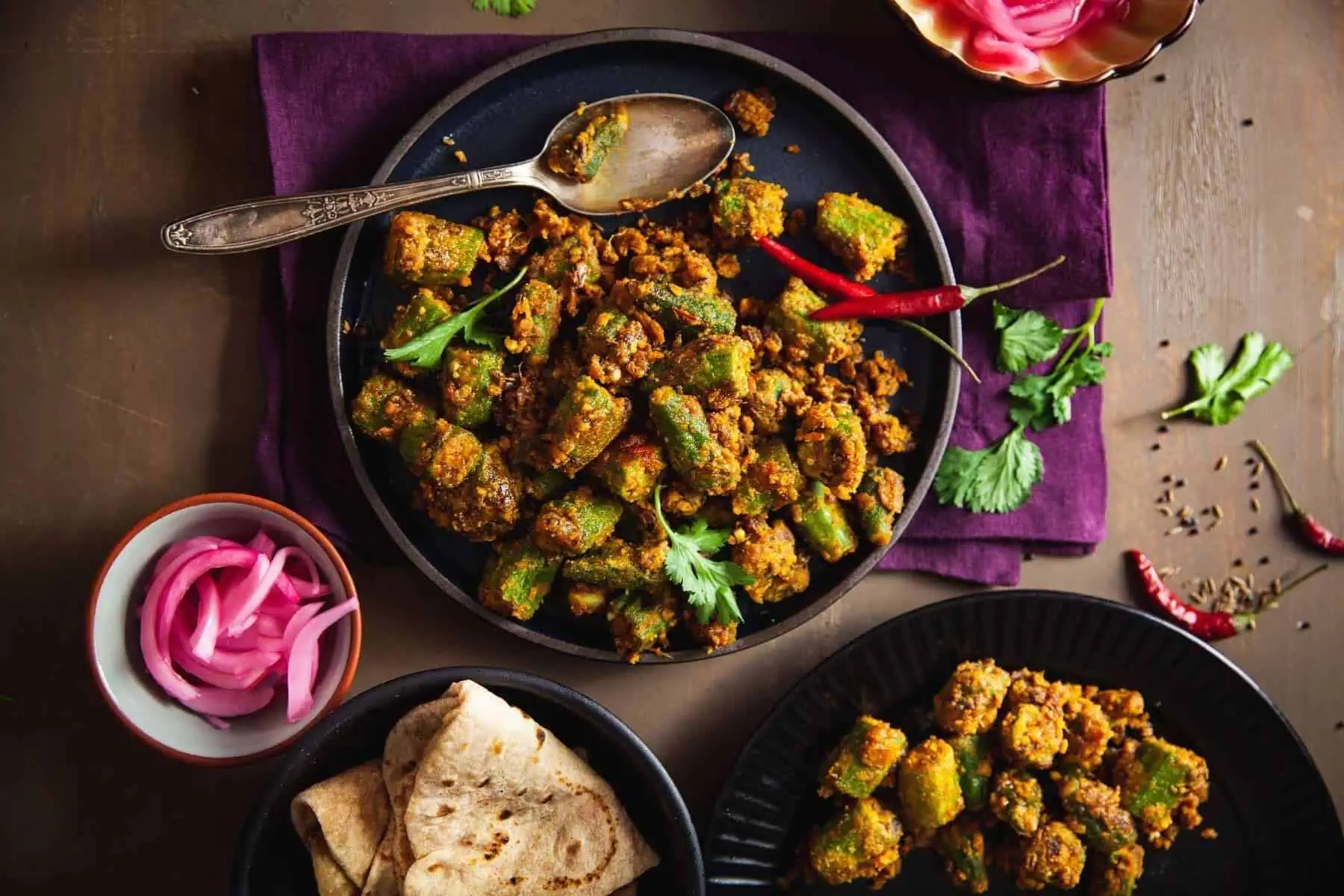 Besan Bhindi is a north Indian vegetarian dry side dish made with okra, gram flour, and spices. It is super easy to make and tastes delicious with roti.
Get the Besan Wali Bhindi recipe.
11 Mouthwatering Eggplant Recipes from India to Satisfy Your Cravings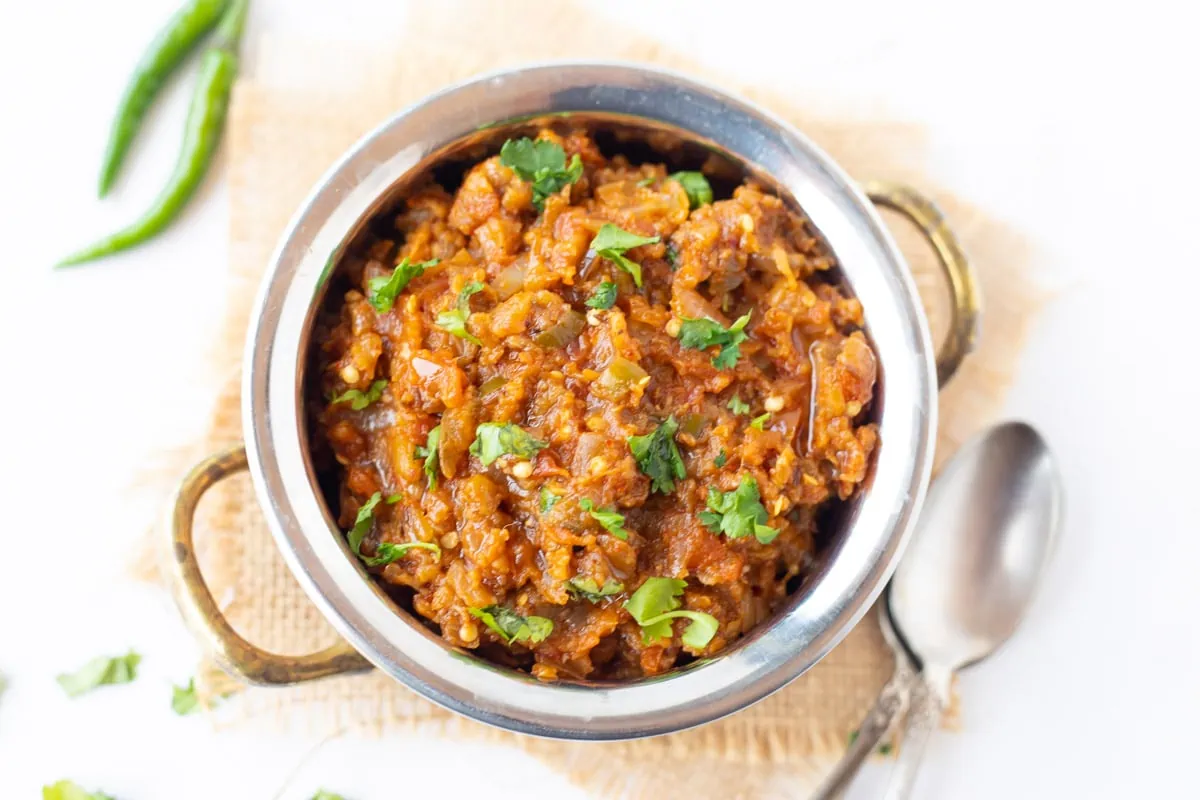 India has many delicious eggplant recipes to take you on a flavorful journey. From creamy curries to spiced mashed eggplant and crispy pakoras, here are 11 of the best Indian eggplant recipes you must try!
Get the 11 Amazing Indian Eggplant Recipes.
Cauliflower Craze: Spice Up Your Life with These Incredible Indian Recipes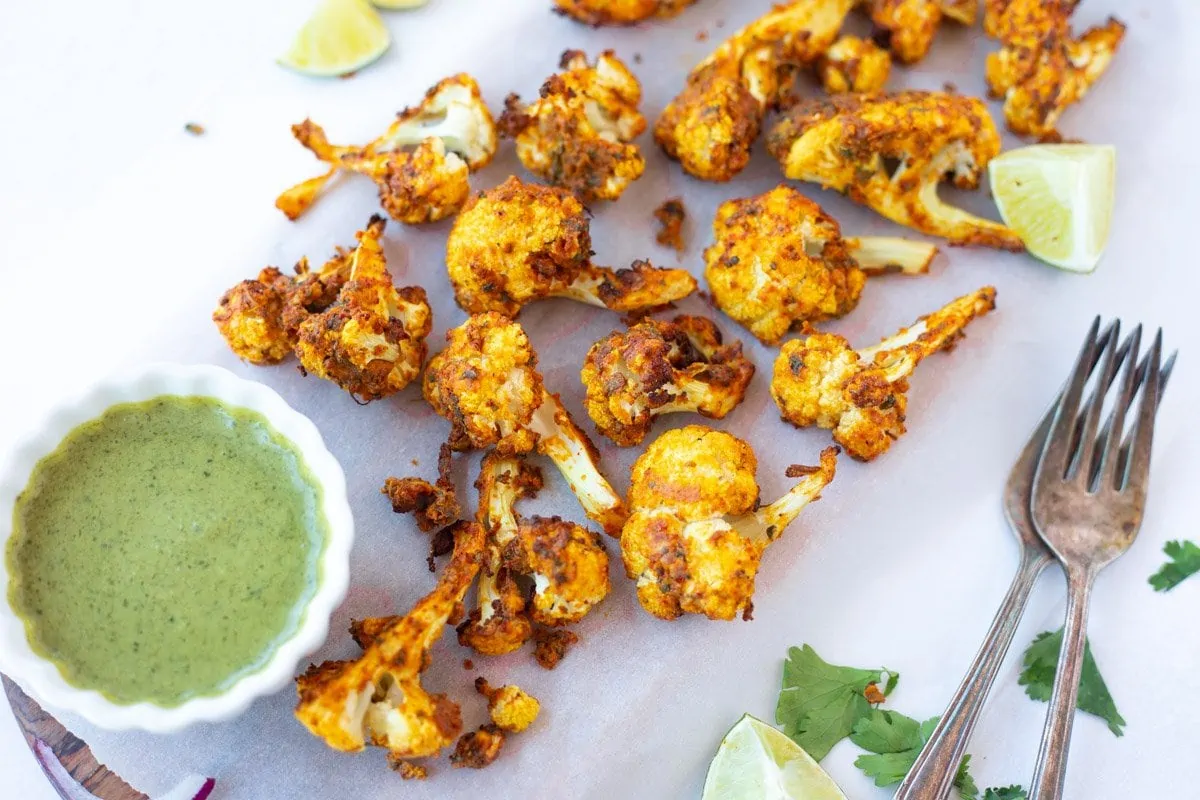 Cauliflower is a staple in Indian cuisine, especially for vegetarians. From spicy curries to crispy fritters, you will find the most delectable Indian cauliflower recipes.
Get the 12 Incredible Indian Cauliflower Recipes.
You're Missing Out on These 12 Vibrant Indian Salad Recipes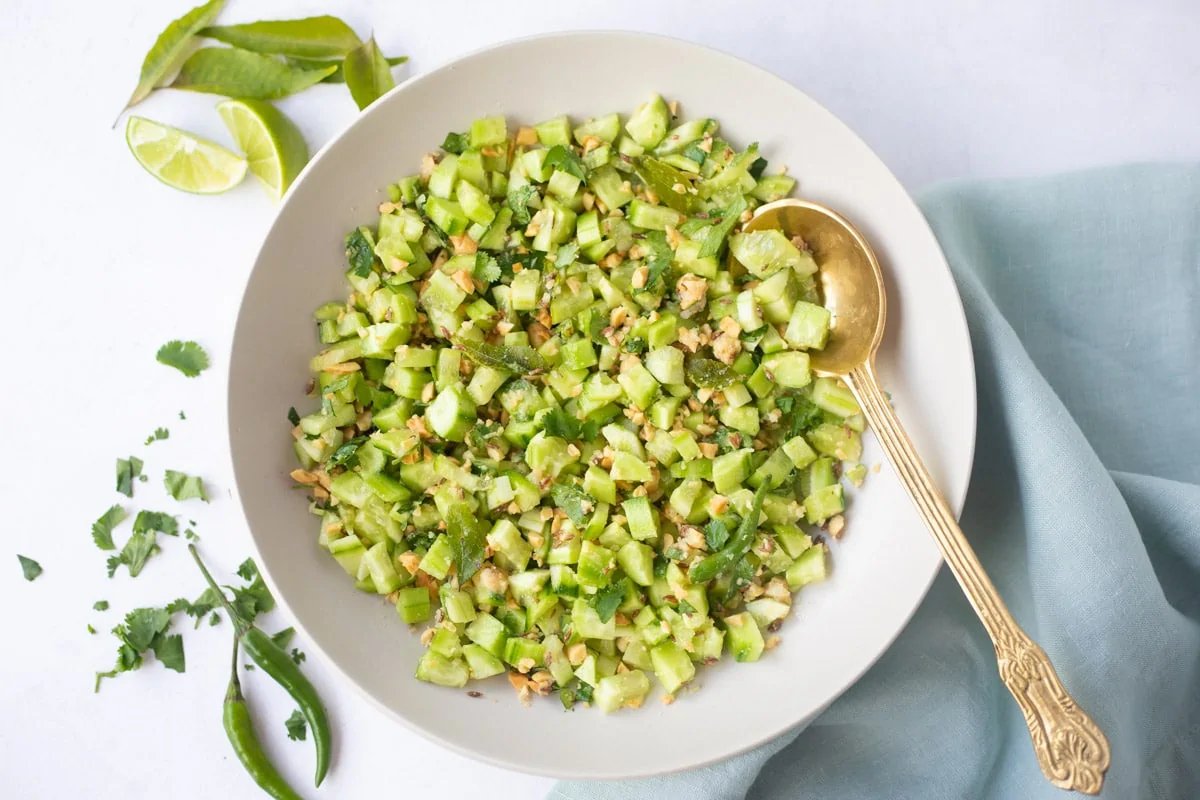 Salads are a great way to add freshness and variety to our diet. If you're looking for healthy sides to elevate your next meal, we have an incredible collection of Indian salad recipes here.
Get the 12 Amazing Indian Salad Recipes.