Check out how versatile radishes are with these 10 Indian radish recipes for pickles, salads, and stews that show how they can be used in many different ways. From the tangy flavors of Mooli Paratha to the comforting warmth of Mullangi Sambar, these meals will make you want to eat more Indian food.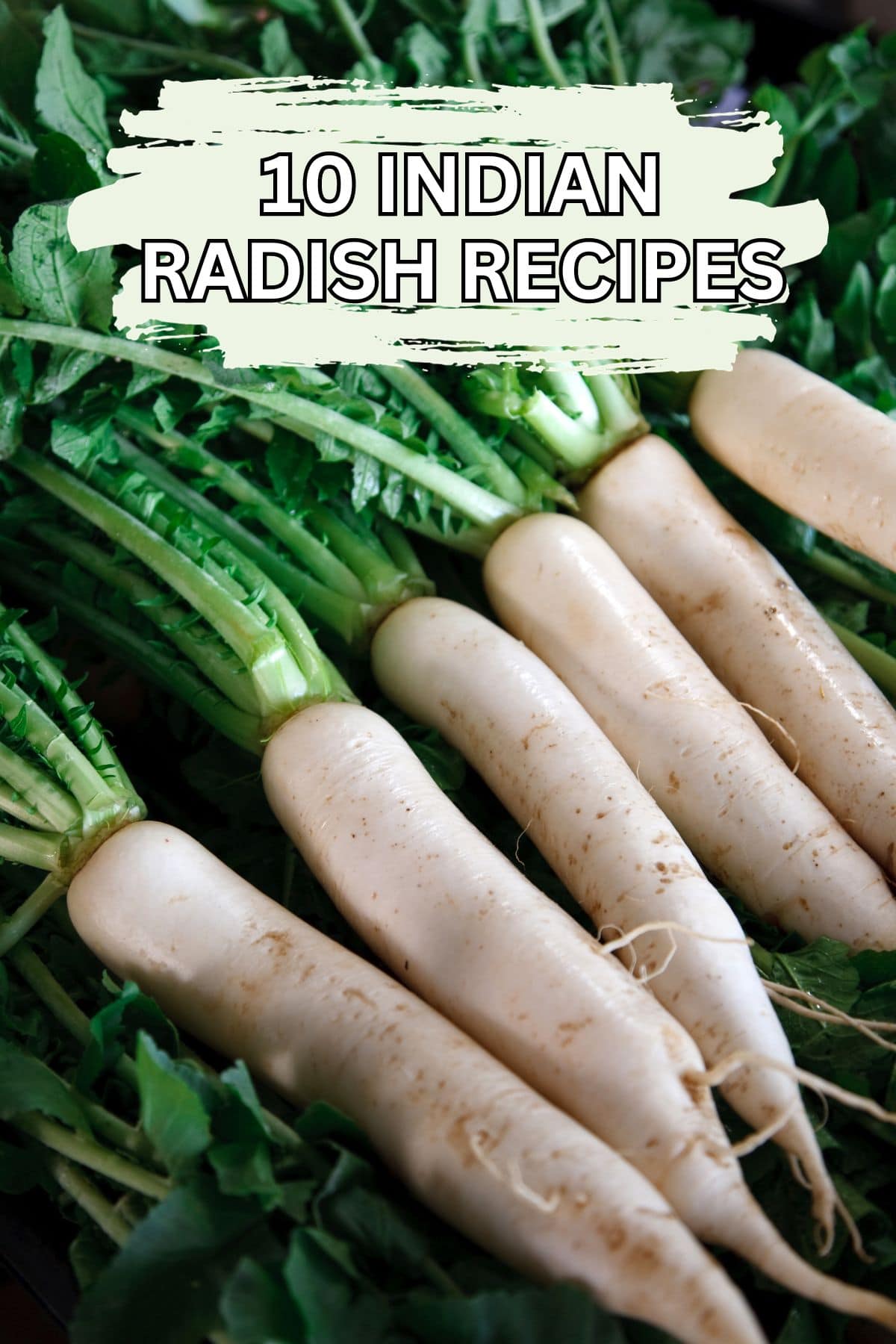 How is radish used in Indian Cuisine?
Radish is used in various ways in Indian cuisine and plays a versatile role in vegetarian and non-vegetarian dishes. It can be used in salads, chutneys, parathas, curries, sambar, and many more. The use of radish in Indian cuisine varies by region and personal preference, but it's valued for its ability to add both flavor and texture to a wide range of dishes.
Radish Nutrition
Radishes are a low-calorie root vegetable that is often enjoyed for their crisp texture and peppery flavor. They are also a nutritious addition to your diet, offering a variety of vitamins, minerals, and other beneficial compounds. Here is an overview of the nutrition in radishes.
Low in calories: Radishes have very few calories, making them a healthy snack or addition to your meals.
High in fiber: They contain fiber, which helps with digestion and feeling full.
Rich in vitamin C: Radishes provide vitamin C, which is good for your immune system and skin.
Good source of potassium: They have potassium, which is important for heart and muscle health.
Mostly water: Radishes have a lot of water, which helps keep you hydrated.
Contains antioxidants: They have compounds that protect your cells and may help reduce inflammation.
How to buy and store radishes?
Buying Radishes:
Look for Freshness: Choose radishes that are firm, smooth, and brightly colored. Avoid radishes that are soft or have blemishes.
Check the Leaves: If the radishes have leaves attached, make sure they are green and not wilted.
Size Choice: Pick the size of radishes that suits your preference or recipe.
Consider Organic: You can choose organic radishes if you prefer, but both organic and conventional radishes can be good.
Storing Radishes:
Remove Leaves: If your radishes have leaves, cut them off. The leaves can draw moisture from the radishes.
Refrigerate: Store radishes in a plastic bag or airtight container in the vegetable crisper drawer of your fridge.
Keep Dry: Ensure the radishes are dry to prevent rot. You can place a paper towel in the container to absorb moisture.
Use Ventilated Bag: If available, use a mesh-produced bag to allow better air circulation.
Use Promptly: Radishes are best when fresh. Try to use them within a week for the best taste and texture.
Trim If Needed: Before using, trim any soft or damaged spots on the radishes.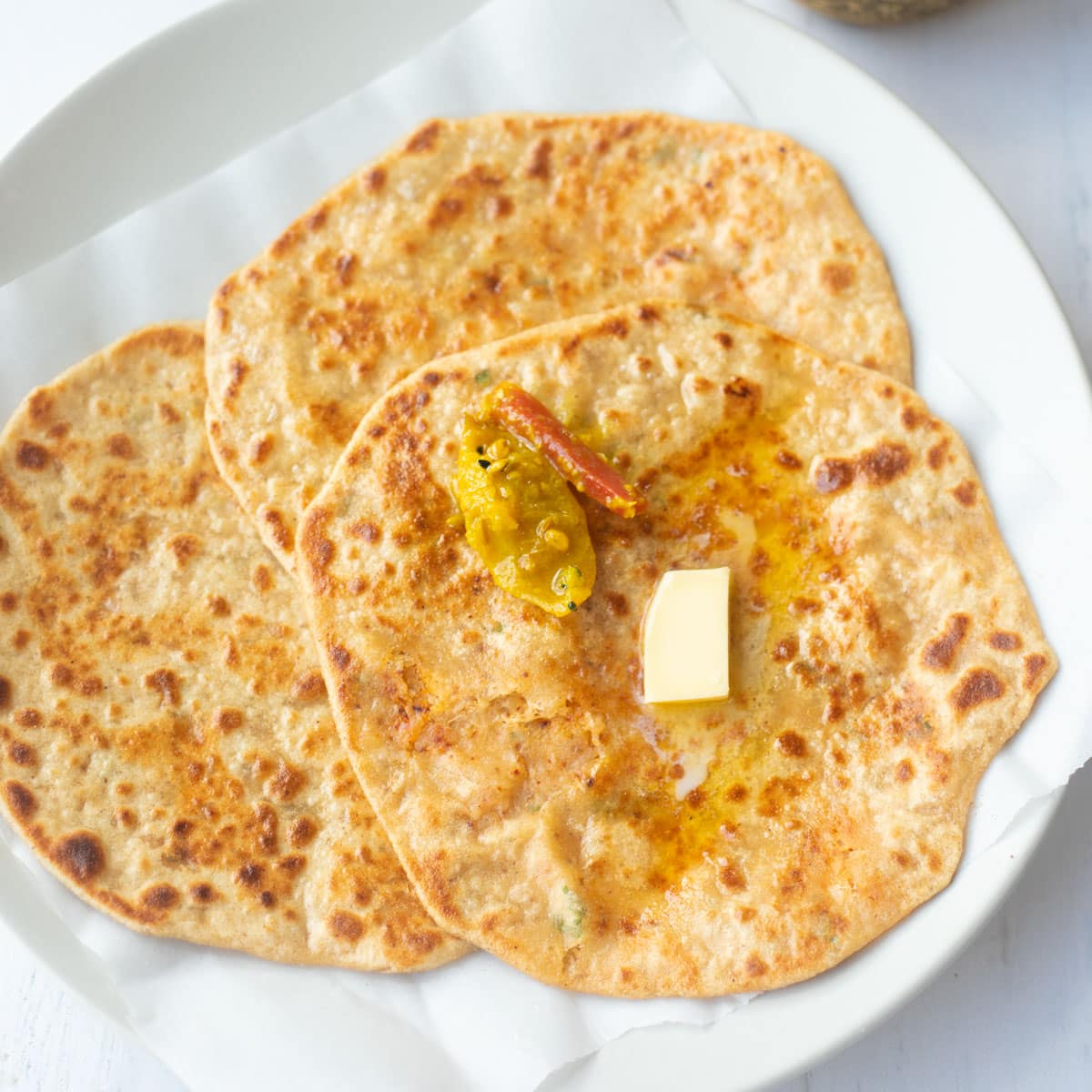 Mooli Paratha is a flavorful and nutritious stuffed flatbread made with grated white radish, spices, and whole wheat flour. Serve these mooli parathas for a traditional Punjabi breakfast with pickles and yogurt.
Get the Mooli Paratha recipe.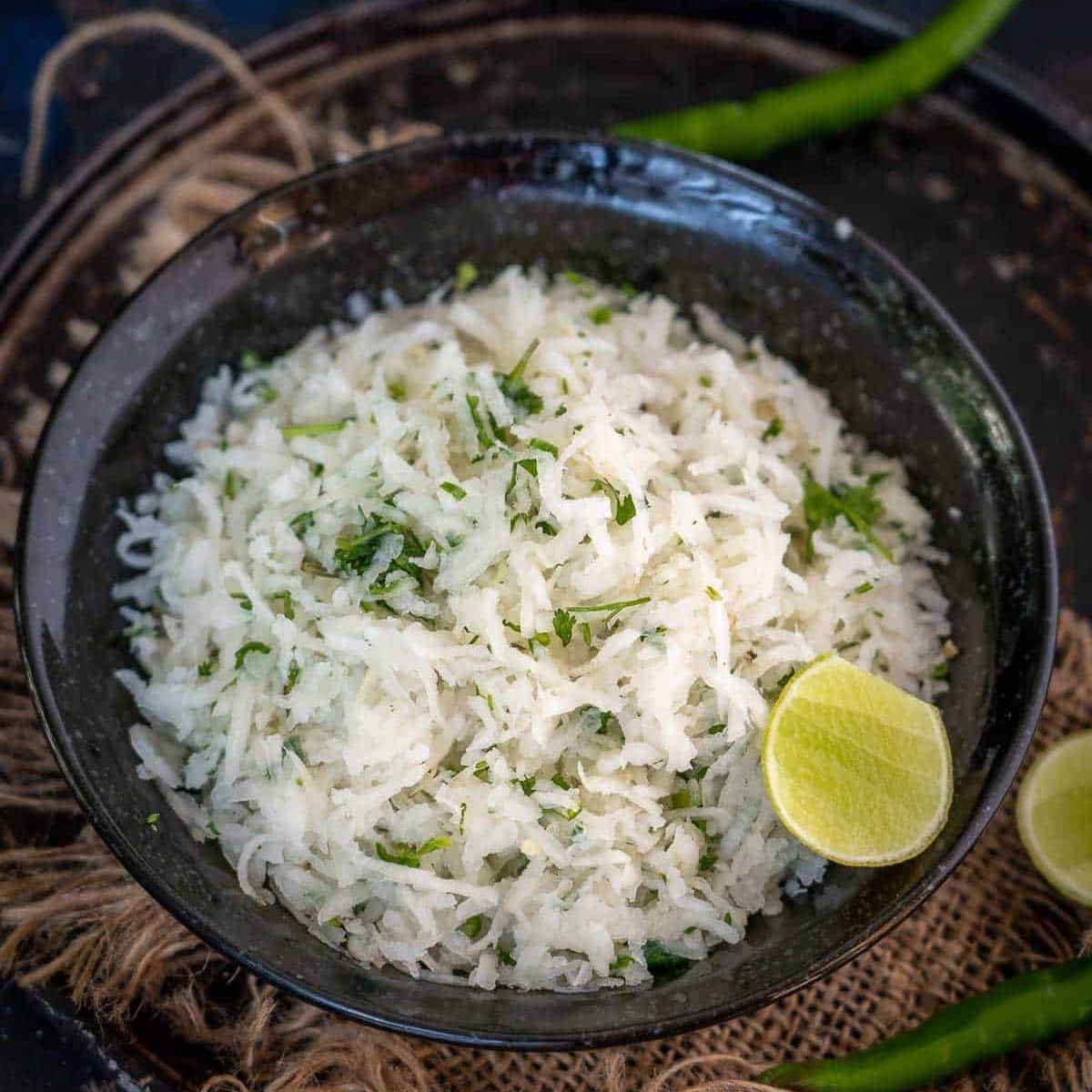 Mooli Lachha is an Indian-style grated radish salad made using fresh radish. Make it using 5 ingredients in under 10 minutes (vegan, gluten-free).
Get the Mooli Salad recipe.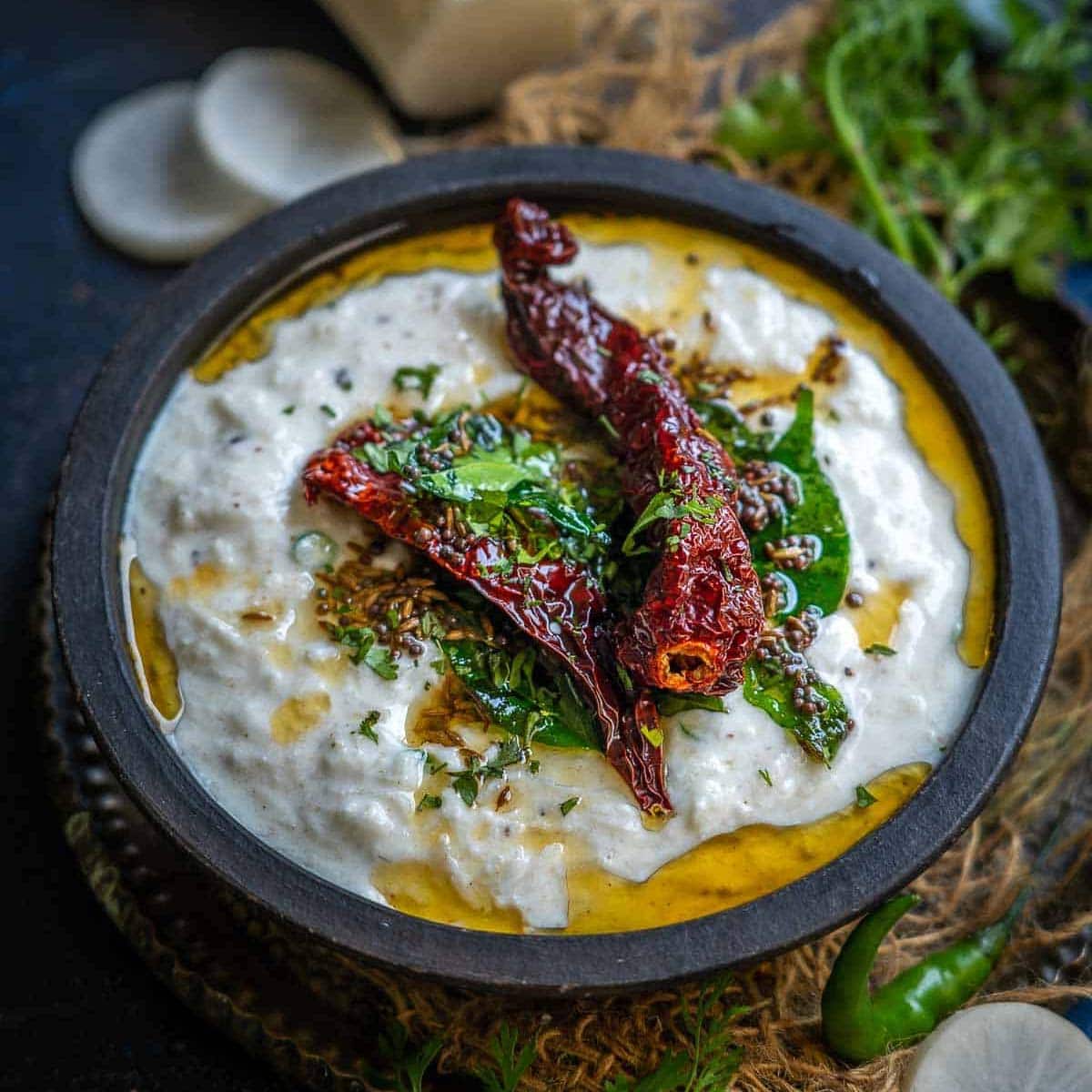 Mooli Raita (Radish Raita, Mullangi Raita) is a crunchy yogurt-based accompaniment that goes very well with any Indian meal. Make it using simple ingredients in just 10 minutes (vegetarian, gluten-free).
Get the Radish Raita recipe.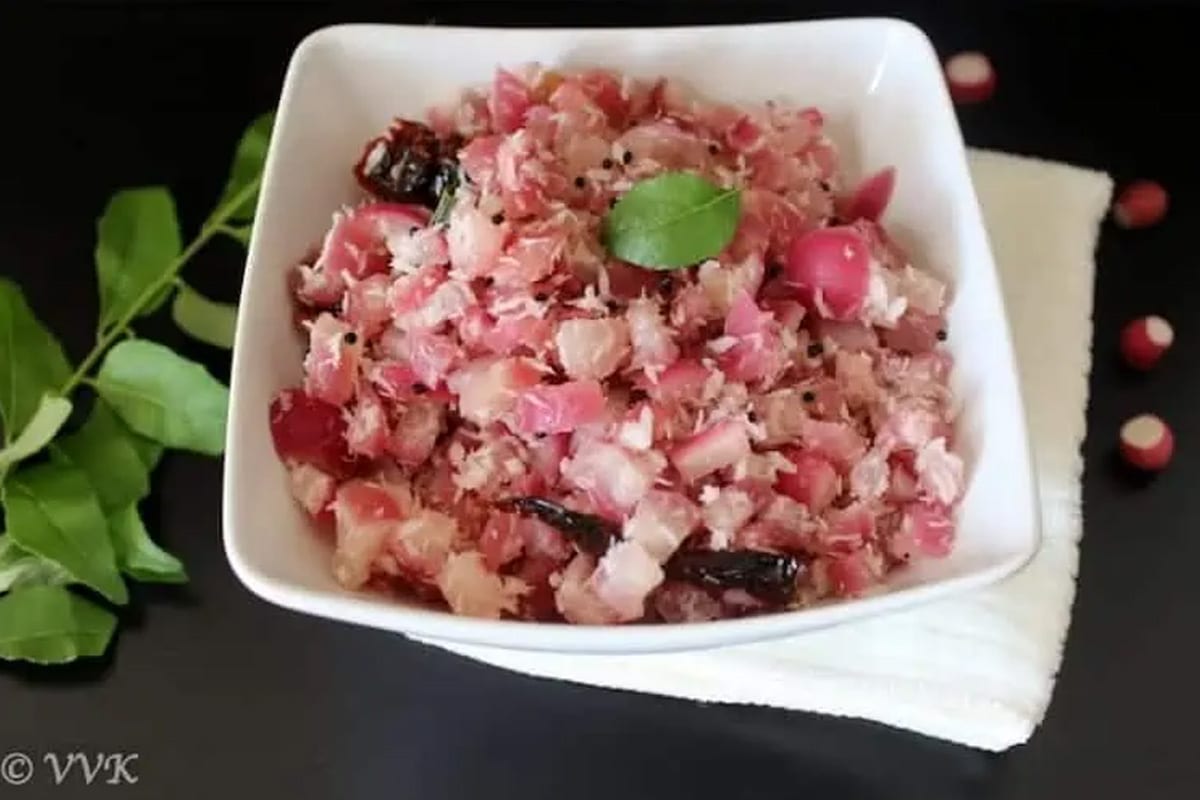 This is a simple Red Radish Dry Curry or Red Radish Poriyal or as we say in Tamil – Sivappu Mullangi Poriyal. It is a no-onion, no-garlic curry with a hint of coconut. All we need to do is steam the veggie, temper it with spices, and add grated coconut.
Get the Mullangi Poriyal recipe.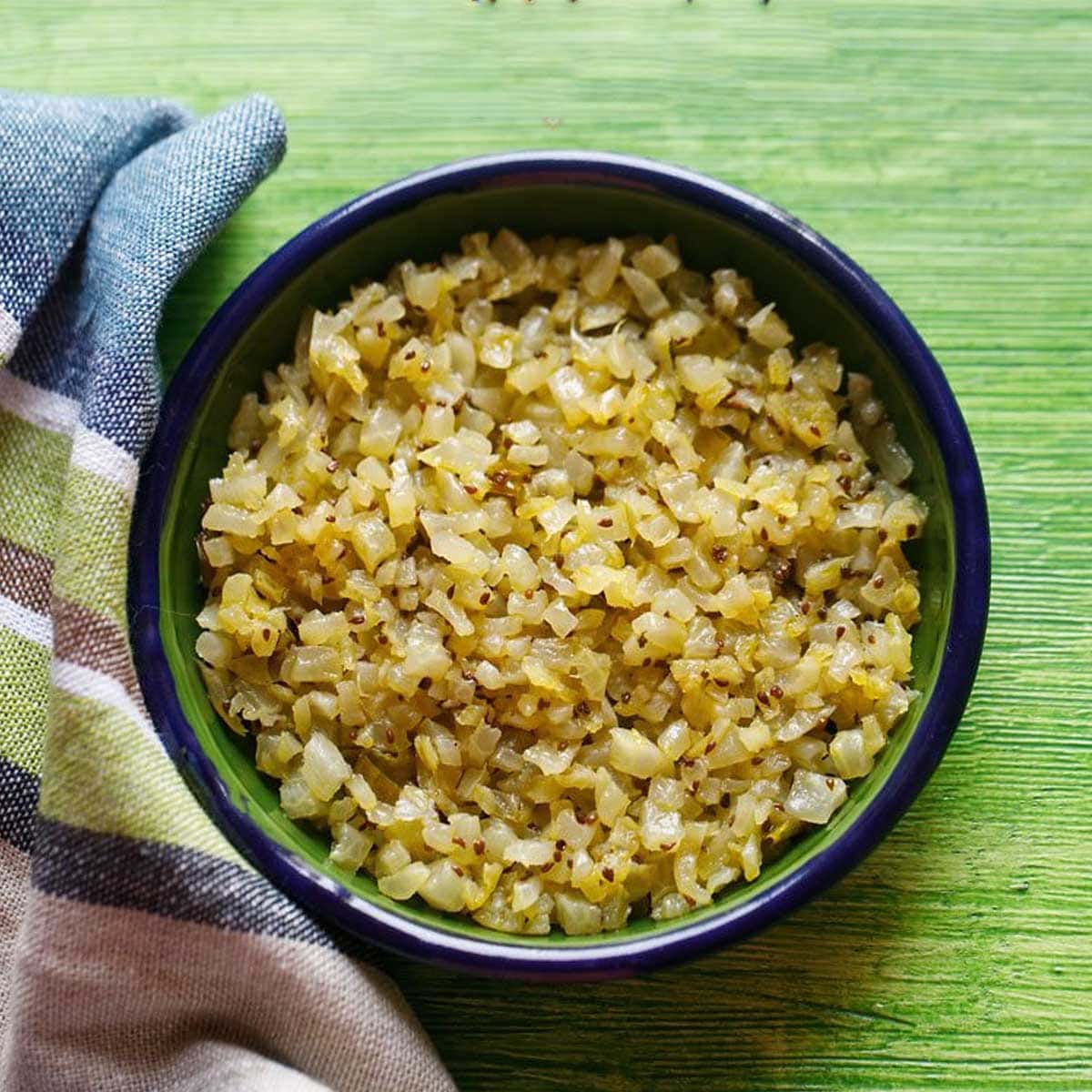 Mooli ki sabji is an easy, quick and special Punjabi recipe made with white radish or daikon as the star ingredient. This is a quick and easy radish recipe comes together in 20 minutes. Besides chopping radish and green chilies, you do not need to chop anything else.
Get the Mooli ki Bhurji recipe.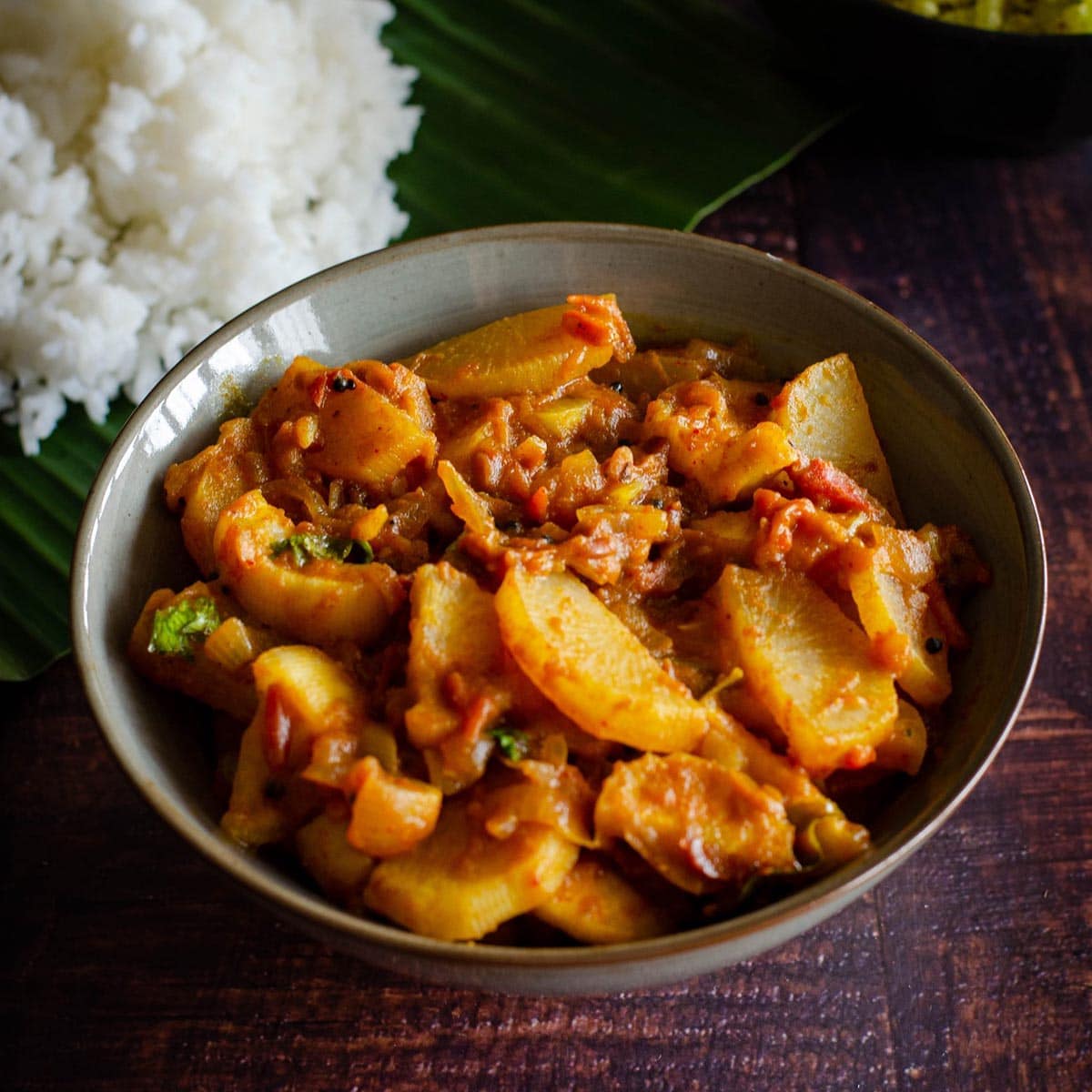 This tangy and slightly spicy Radish curry uses Daikon Radish and whole spices like fennel. Pair this naturally vegan and gluten-free with steamed rice or piping hot Chapatis.
Get the Mullangi Thokku recipe.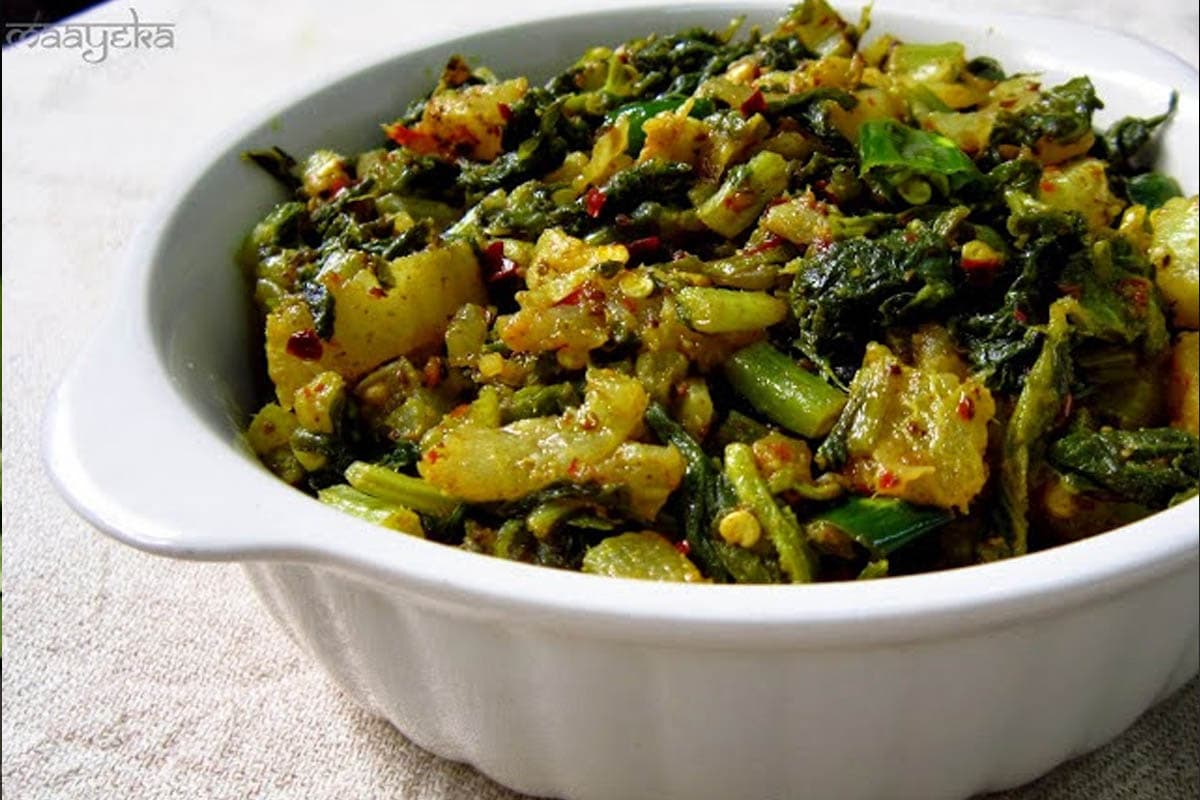 Mooli ki bhujiya /Daikon radish is a very healthy and easily available vegetable during winters. It has numerous health benefits, is detoxifies the body, good for the stomach and liver health.
Get the Mooli ki Sabji recipe.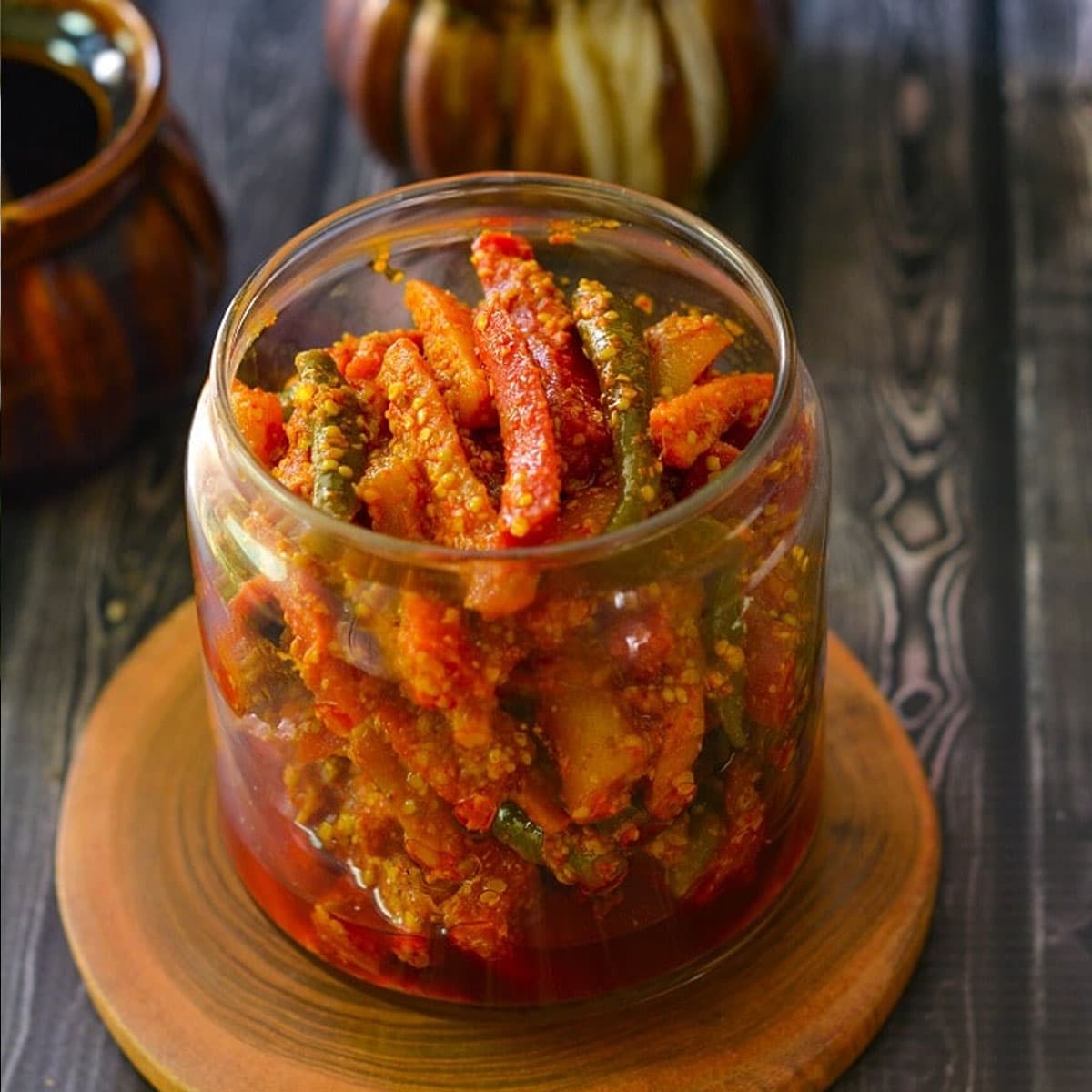 Gajar Mooli Ka Achar- Fresh and crisp carrots and Radishes are available in abundance in the market in this season. These fresh winter vegetables are so good to make vegetables, halwa, stuffed parathas, soups, and my favorite -pickles!
Get the Indian Radish Pickle recipe.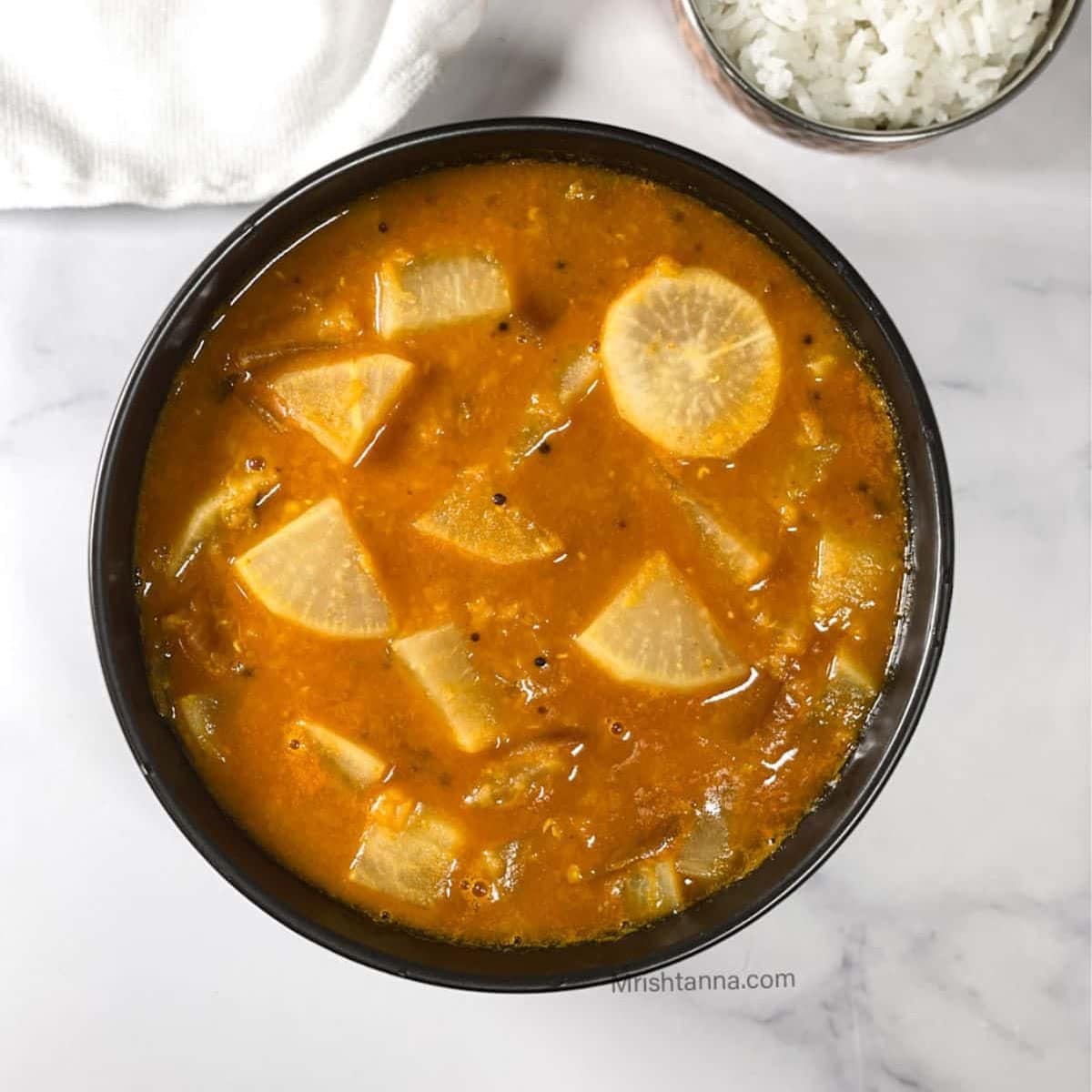 This Mullangi or Radish Sambar is made with red lentils, white radish, and supporting Indian spices. Enjoy with rice, dosa, and idli.
Get the Mullangi Sambar recipe.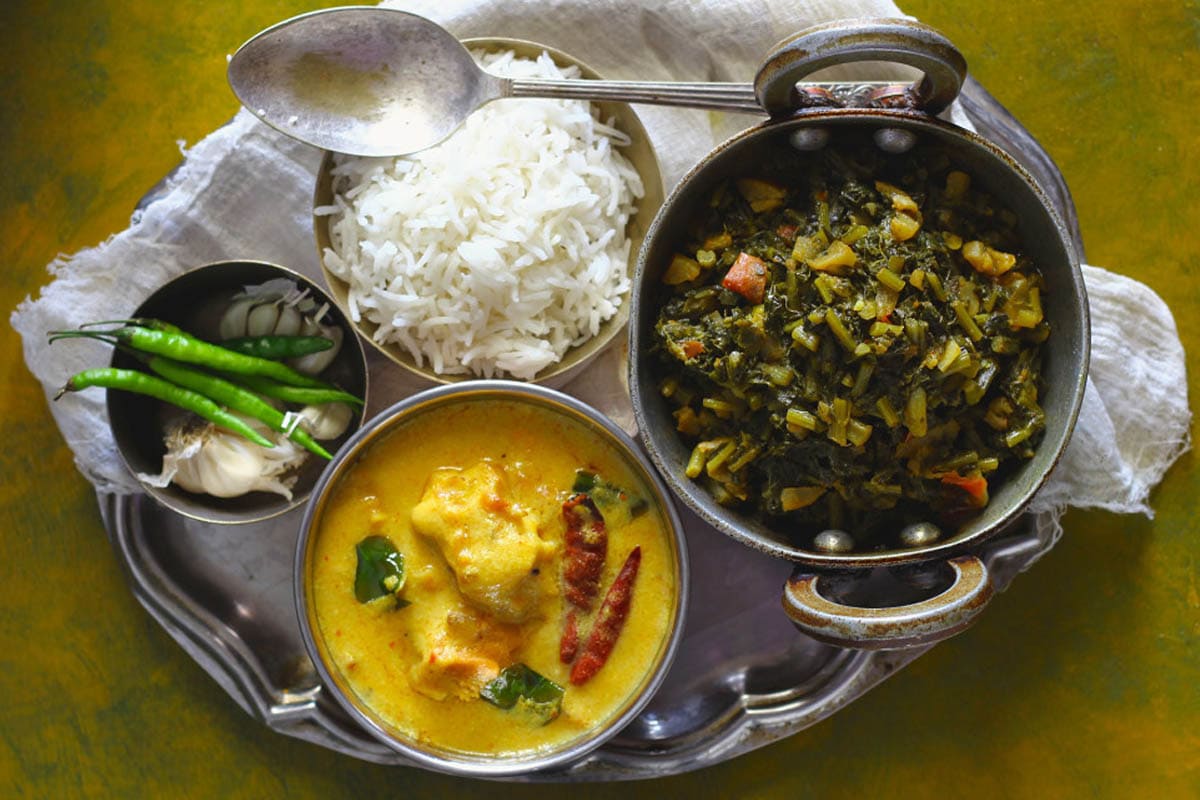 Mooli Ka Saag is a traditional Punjabi recipe. It is a simple, gluten-free, vegan dish made with fresh radish greens. Till there is a nip in the air, it is the right time to make Mooli Ke Patton Ka Saag.
Get the Mooli Ki Saag recipe.
Common Questions
Can you eat radish raw?

Yes, you can absolutely eat radishes raw, and they are commonly consumed this way. In fact, many people enjoy the crisp texture and peppery flavor of raw radishes in salads.
Can you eat radish leaves?
Yes, you can eat radish leaves, and they are not only edible but also nutritious. Radish leaves, often referred to as radish greens or tops, are edible and can be used in various culinary preparations.

Do you need to peel the radish?
In general, you do not need to peel radishes. Radish skins are edible and, in fact, contain many of the nutrients found in the vegetable. Peeling radishes is usually unnecessary unless you have specific reasons for doing so, such as if the radishes are particularly dirty or have tough or thick skin.
More Recipes You'll like: