Are you tired of the same old broccoli recipes? Here we've compiled a list of 9 easy Indian broccoli recipes you will love. From broccoli paratha to broccoli tikki, these recipes are not only healthy but also easy to make.
Indian broccoli recipes are a great way to add a nutritious and flavorful twist to your meals. Broccoli is an all-around vegetable that can be used in various Indian dishes, adding flavor and nutrition to your meals.
From stir-fries to parathas, broccoli is used in many ways in Indian cuisine. Whether you're looking for a simple and quick side dish or a more complicated main dish, the whole family will surely love these recipes and give your diet a healthy boost.
Here are nine easy Indian broccoli recipes that you can try at home: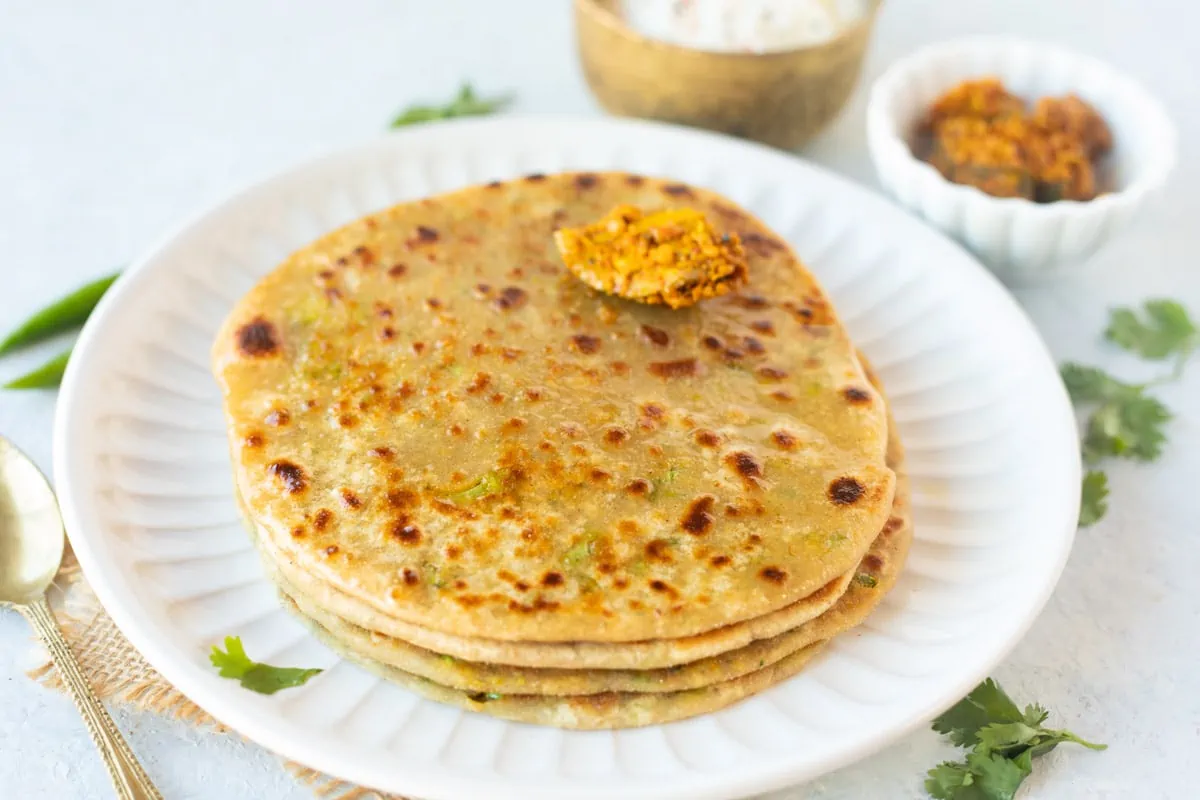 Broccoli paratha is a nutritious and delicious variation of stuffed paratha made with a spicy and savory broccoli filling. Serve these broccoli parathas for breakfast with pickles and yogurt.
Get the Broccoli Paratha recipe.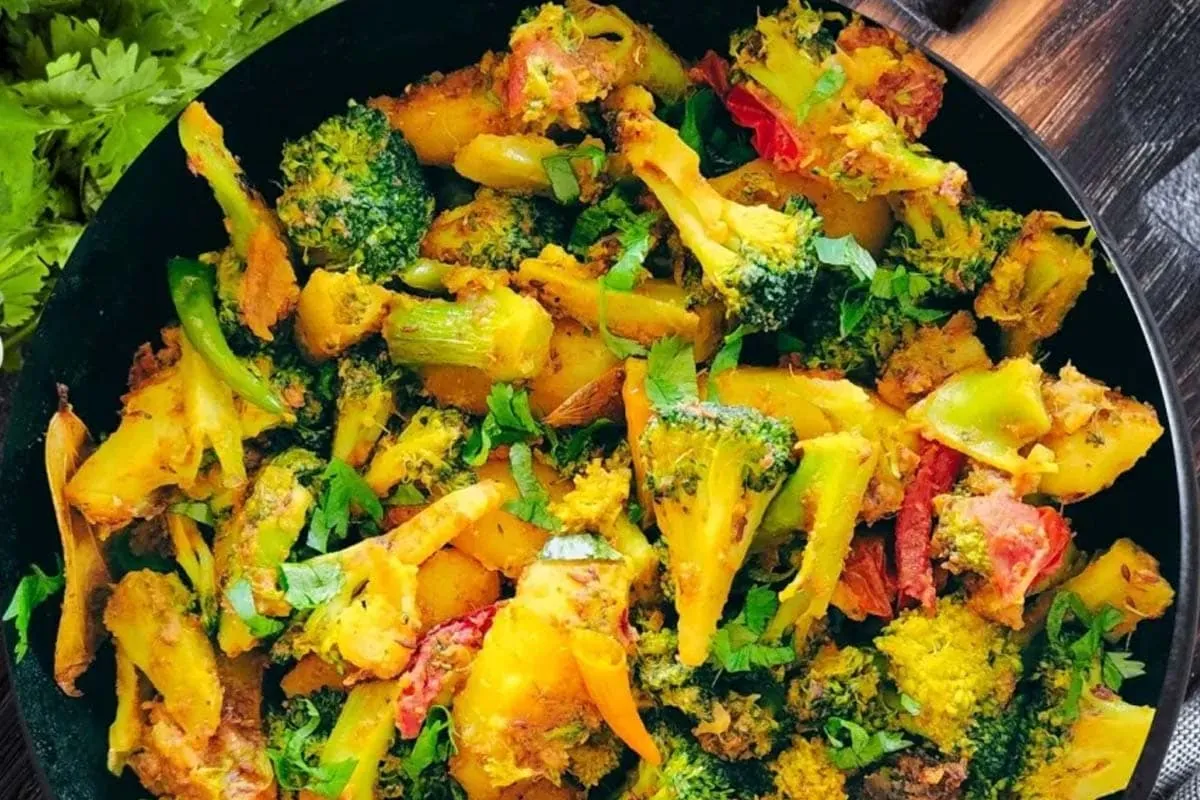 Broccoli Aloo, Inspired by a classic Indian dish aloo gobi, spiced cauliflower with potatoes. This broccoli aloo is a flavorful twist, replacing gobi with broccoli. This lip-smacking dish is a family favorite. Enjoy this Indian dish with roti, paratha, or naan.
Get the Aloo Broccoli recipe.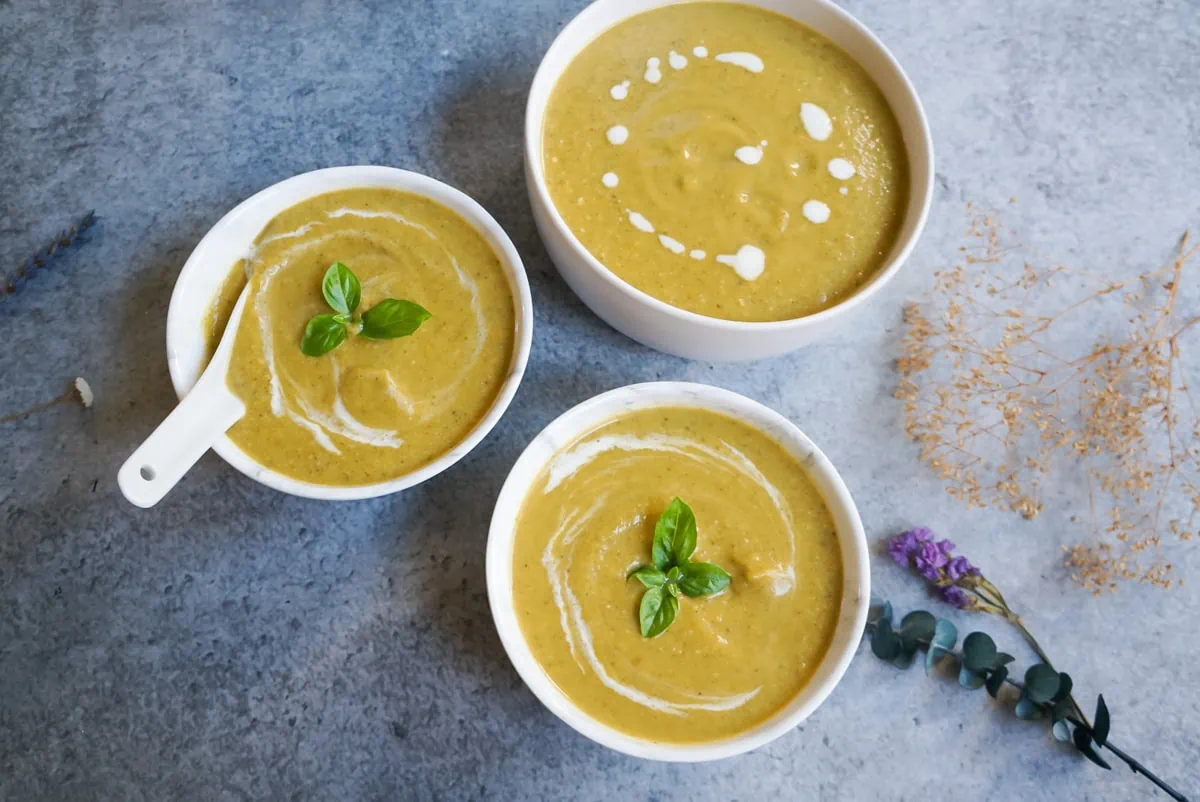 Enjoy this healthy Broccoli Soup made in less than 30 minutes. This delicious comfort soup can now be guilt-free with this plant-based, vegan & gluten-free recipe. Perfect for a quick, satisfying lunch or dinner!
Get the Broccoli Soup recipe.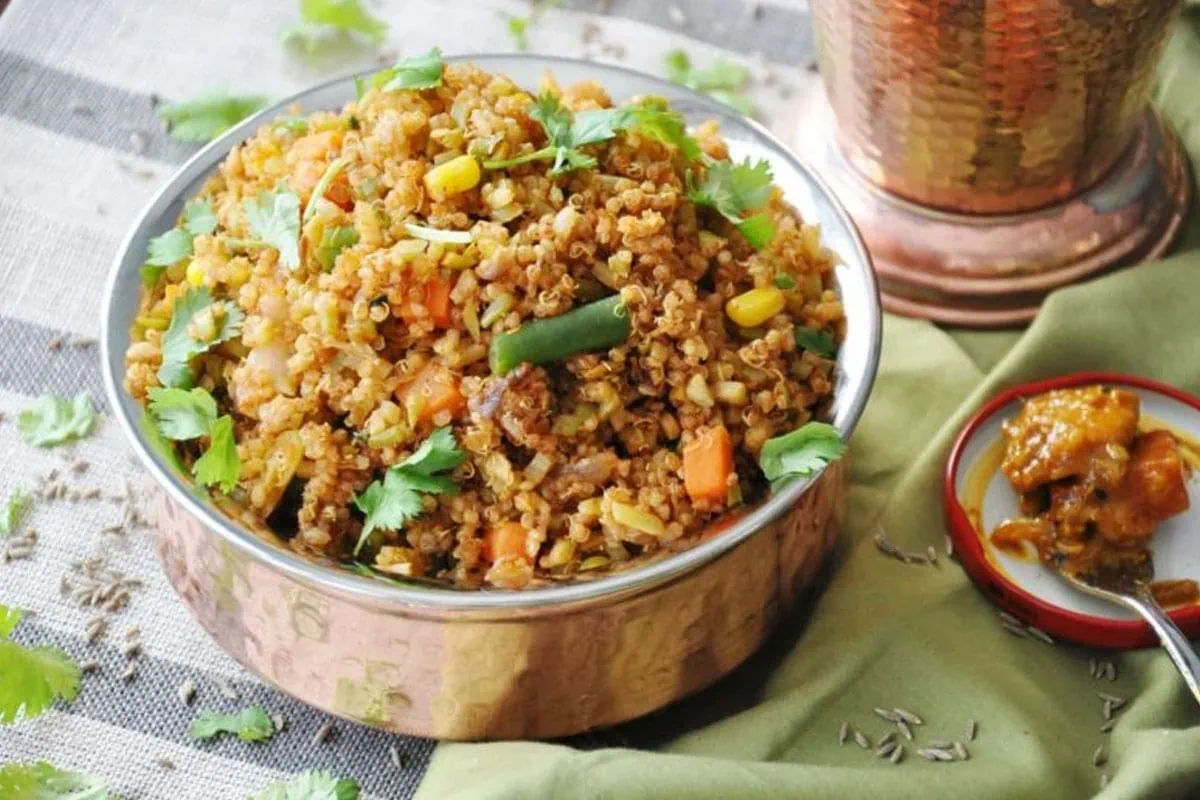 Quinoa broccoli pulao is a flavorful and healthy one-pot meal made with quinoa, broccoli, and aromatic spices. This vegan and gluten-free dish is perfect for a quick and easy weeknight dinner or a nutritious lunch option.
Get the Quinoa Broccoli Pulao recipe.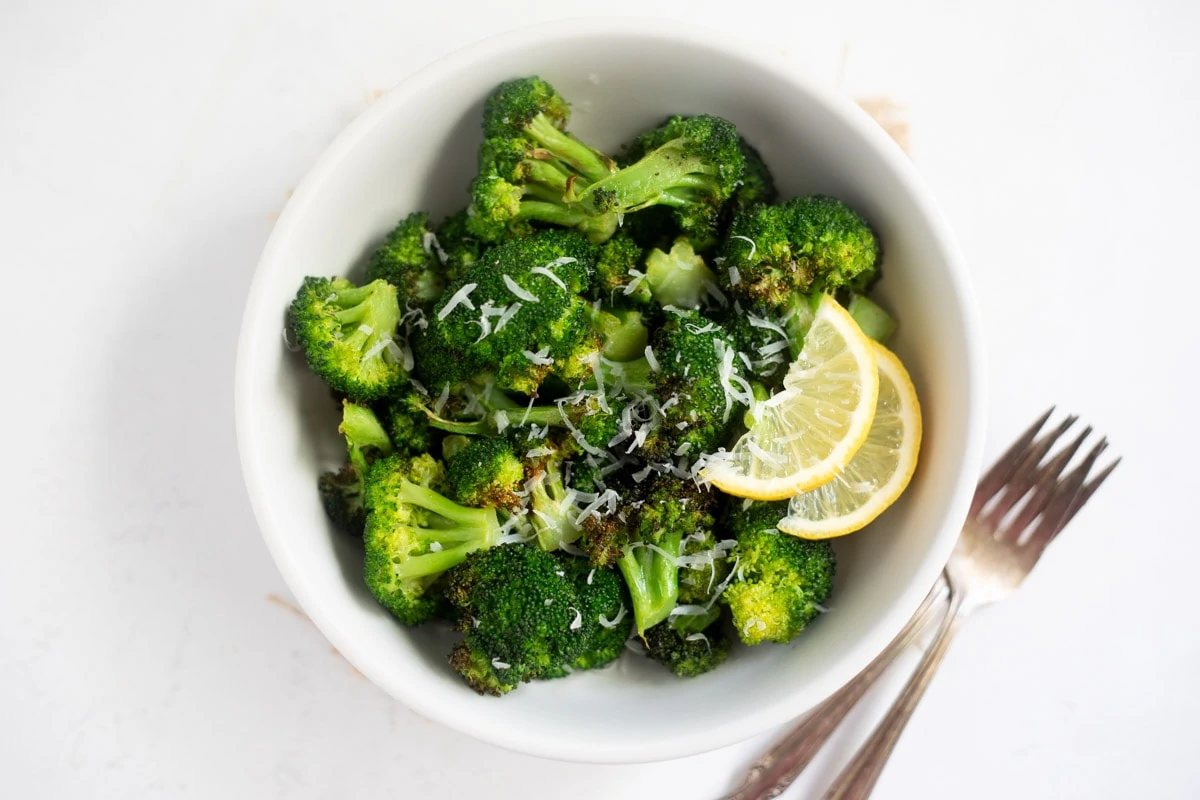 This easy Air fryer Broccoli takes just 10 minutes to make. It is tender with roasted edges and so delicious. A perfect healthy side dish that the whole family will love.
Get the Roasted Spiced Broccoli recipe.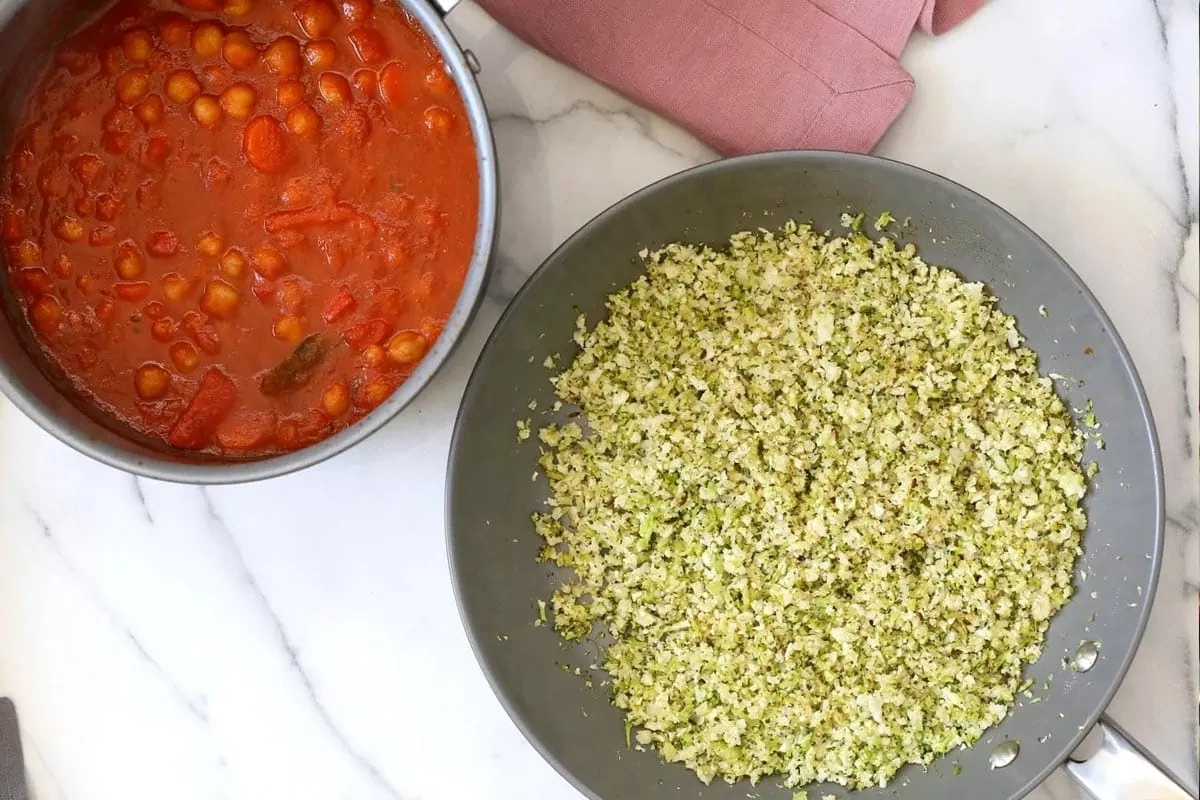 Broccoli cauliflower rice is a healthy and flavorful side dish that's perfect for those following a low-carb or gluten-free diet. This cumin-scented broccoli rice is loaded with nutrients and comes together in just a few minutes. It's a great way to add extra veggies to your meal!
Get the Broccoli Cauliflower Rice recipe.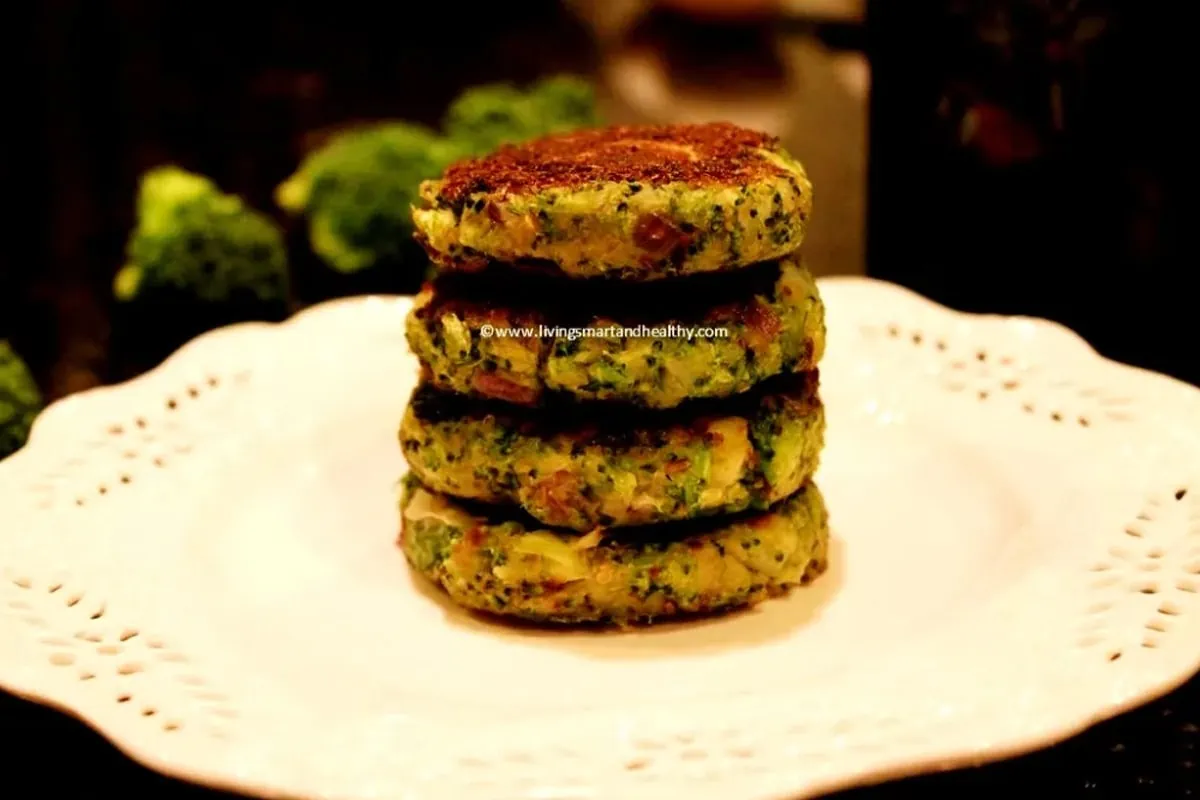 Broccoli potato patties are a delicious and healthy snack or side dish. They are made with grated broccoli and mashed potatoes, mixed with spices, and then shallow fried until crispy and golden brown on the outside. These patties are perfect for a quick and easy appetizer and will surely be a hit with the whole family!
Get the Broccoli Potato Patties recipe.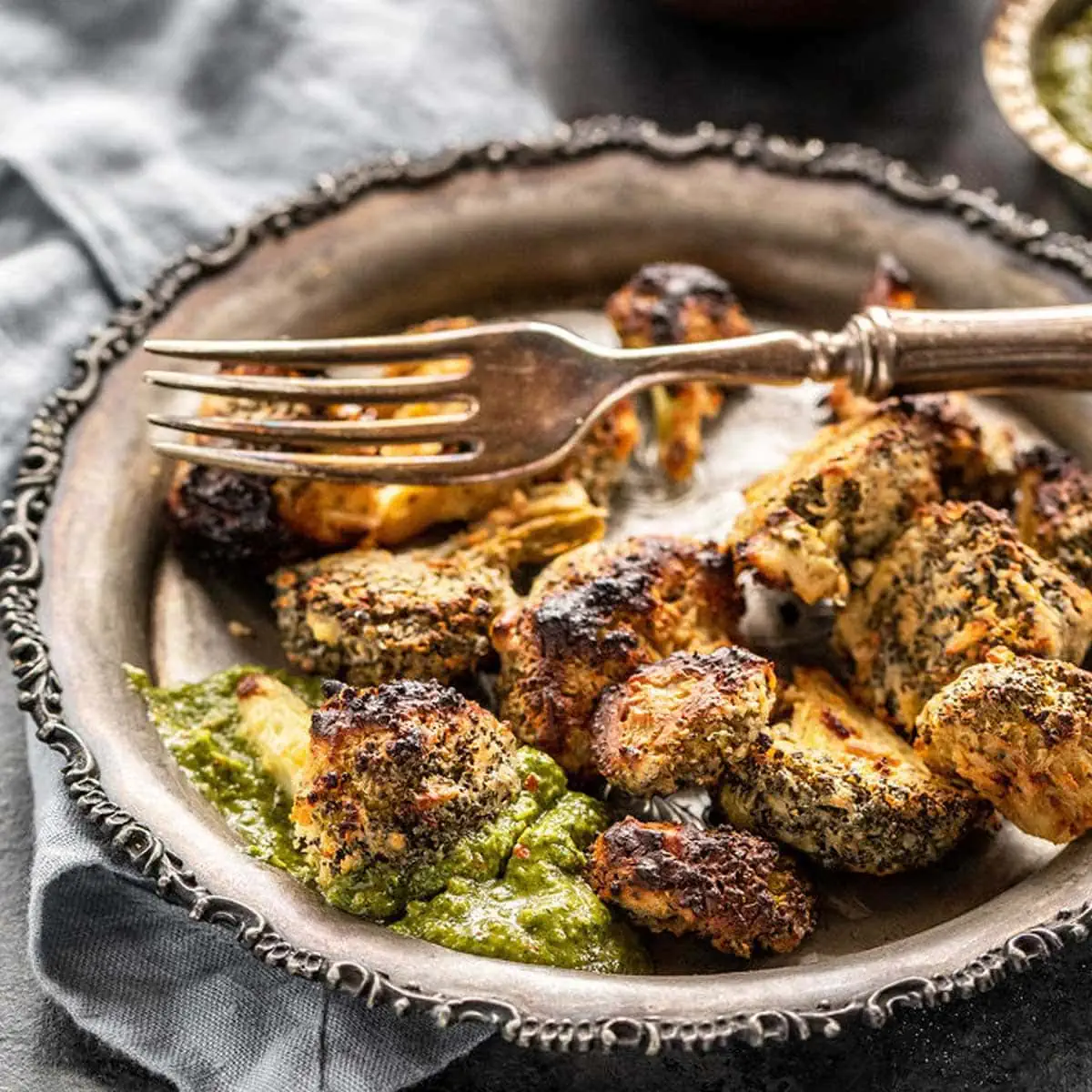 Malai Broccoli is an easy and delicious appetizer to make for almost any occasion! Broccoli is coated with a creamy marinade and flavored with spices like cardamom, garam masala and is then roasted to perfection in the oven.
Get the Malai Broccoli recipe.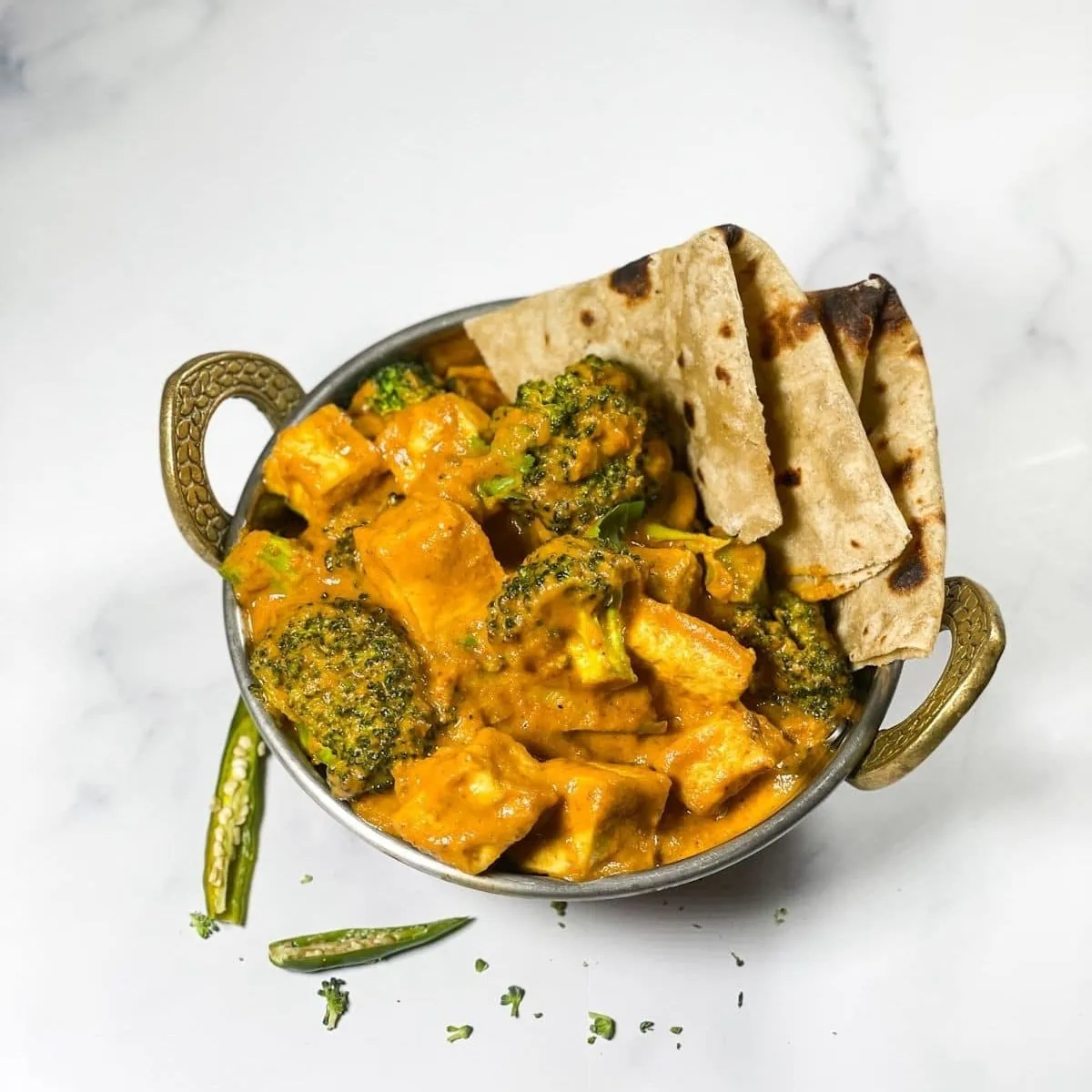 If you're looking for an easy dinner recipe that everyone will love, this Indian-style broccoli curry is the dish for you! It's a vegetable curry that is also naturally vegan and gluten-free! The broccoli is cooked in a fragrant, slightly spicy curry sauce made with cashews, fresh ginger, and garlic.
Get the Broccoli Curry recipe.
Cauliflower Craze: Spice Up Your Life with These Incredible Indian Recipes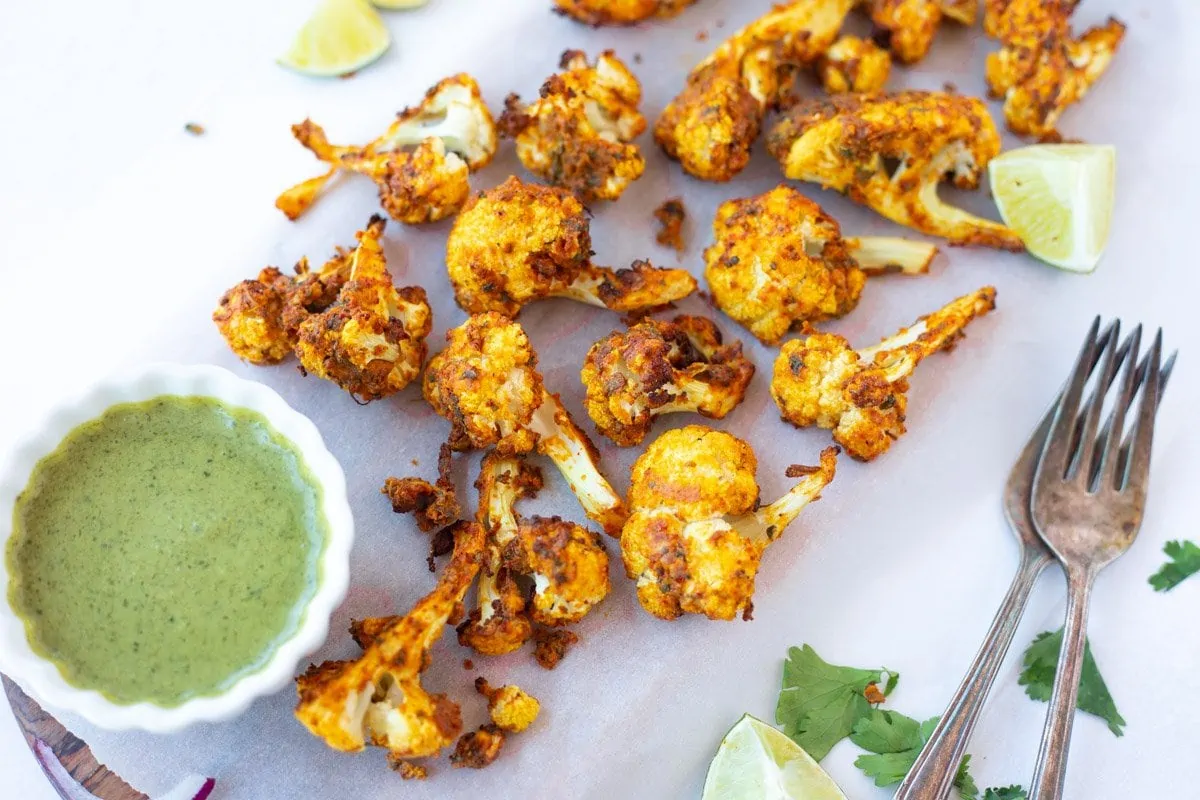 Cauliflower is a staple in Indian cuisine, especially for vegetarians. From spicy curries to crispy fritters, you will find the most delectable Indian cauliflower recipes.
Get the 12 Incredible Indian Cauliflower Recipes.
Get Your Bell Peppers Ringing with these 13 Spicy Indian Recipes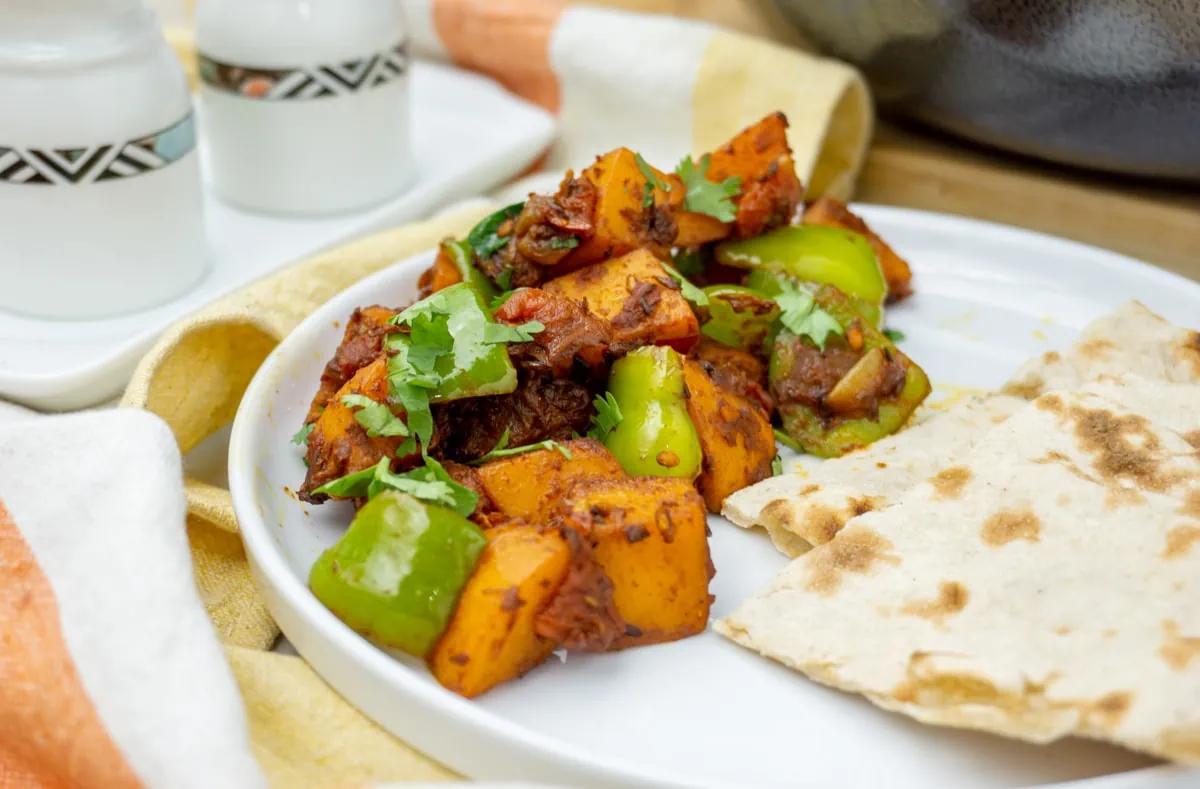 Add color, flavor, and nutrition to your meals with these 13 Indian bell pepper recipes. There are many ways to use bell peppers in your Indian meals, from stuffed peppers to curries and grilled appetizers.
Get the 13 Easy Indian Bell Pepper Recipes.
You're Missing Out on These 12 Vibrant Indian Salad Recipes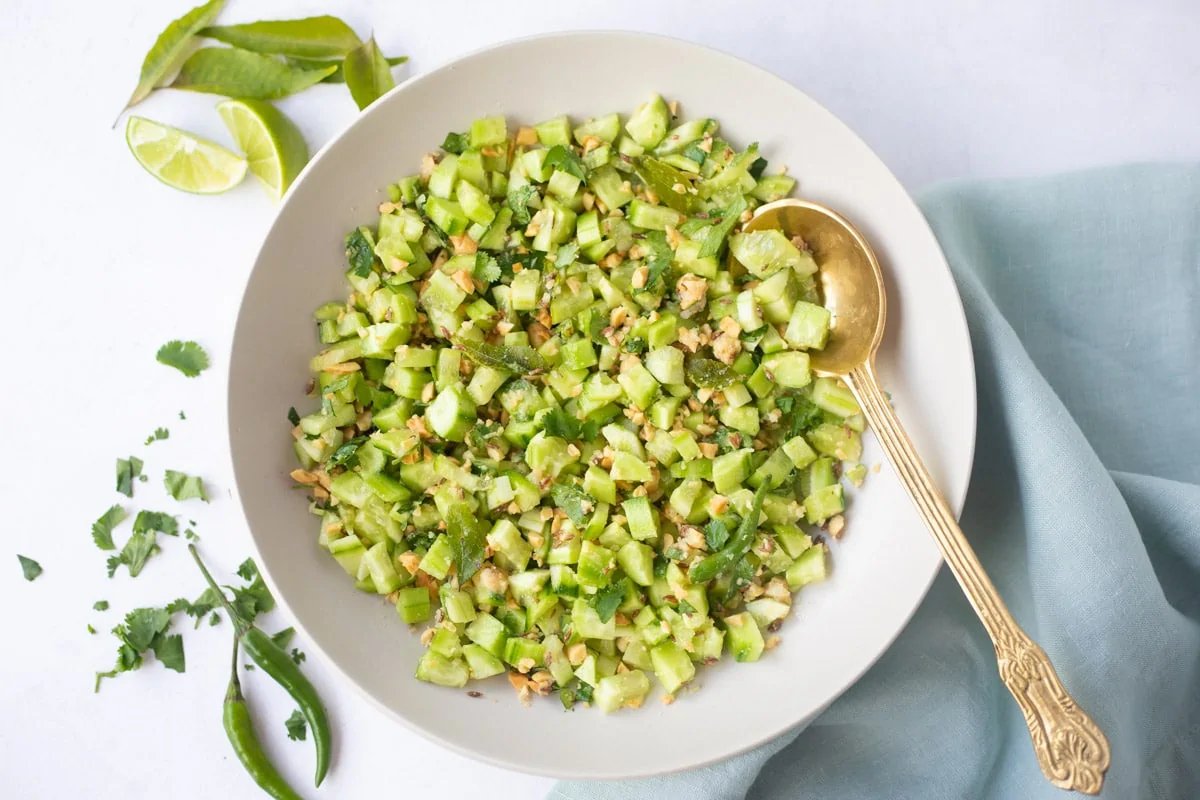 Salads are a great way to add freshness and variety to our diet. If you're looking for healthy sides to elevate your next meal, we have an incredible collection of Indian salad recipes here.
Get the 12 Amazing Indian Salad Recipes.