Looking for new delicious ways to enjoy mushrooms? Look no further than these 12 delicious Indian mushroom recipes!
Mushrooms are a delicious and versatile ingredient used in many Indian dishes. From delicious appetizers to creamy curries and rice dishes, these Indian mushroom recipes are great whether you are a vegetarian or want to eat something healthy and tasty.
All of these mushroom recipes are vegetarian and easy to make. Many of the dishes are keto-friendly and great to add to a healthy low-carb meal plan.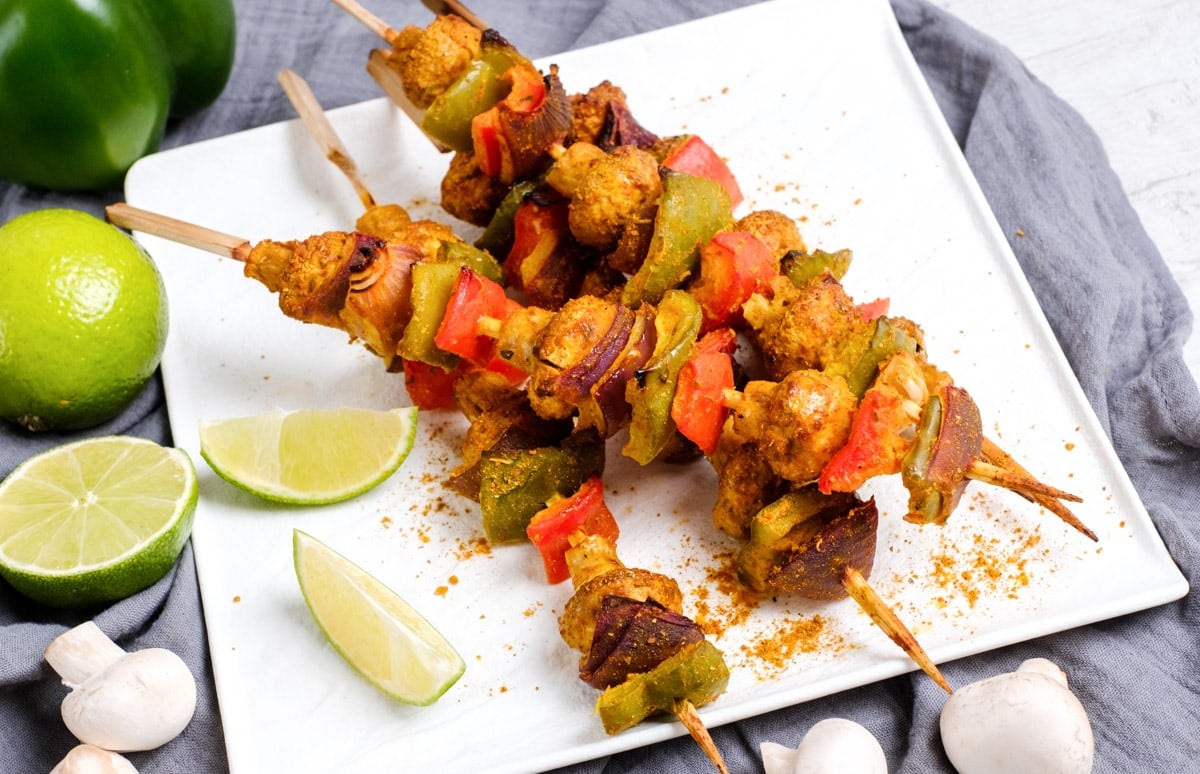 Restaurant-style Tandoori Mushroom Tikka is an easy, tasty appetizer to make at home in the air fryer, oven, or grill. These Indian gilled mushrooms are flavorful, thanks to the juicy marinated mushrooms and crunchy vegetables.
Get the Tandoori Mushroom Tikka recipe.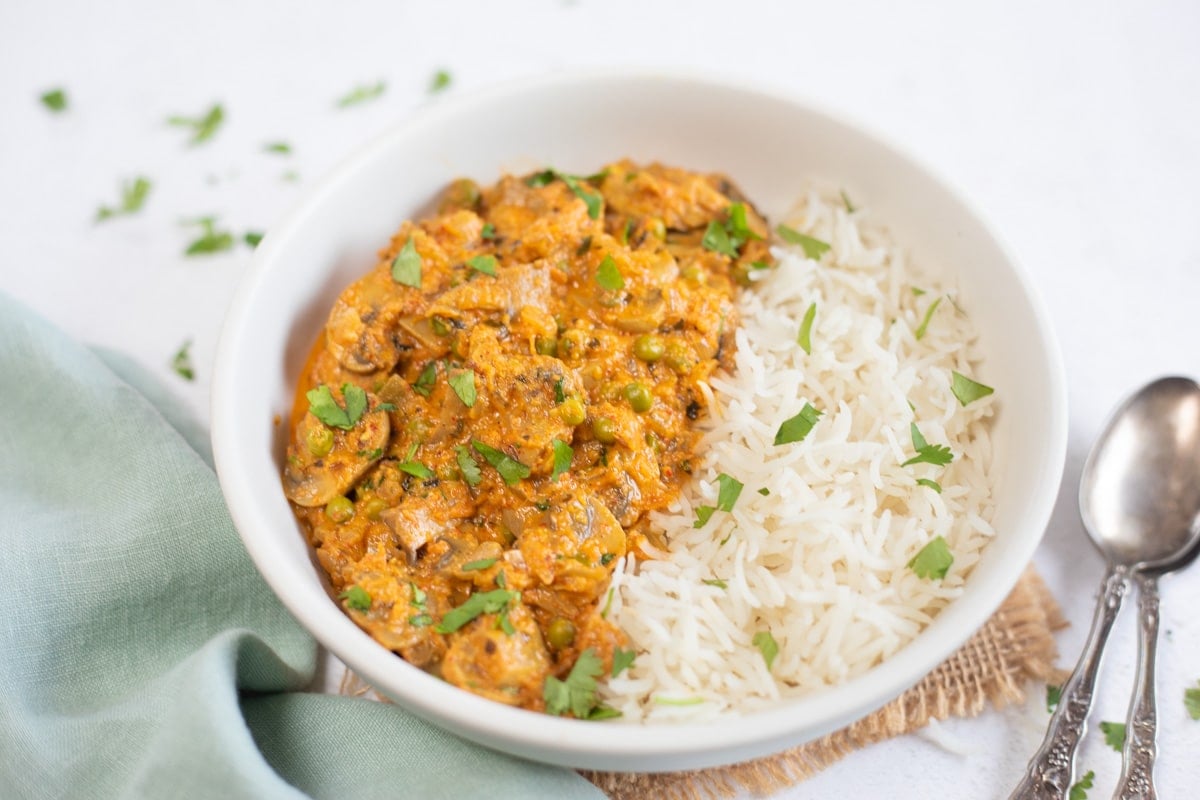 Easy and delicious Mushroom Matar Masala made in the Instant Pot and stovetop. Made with earthy mushrooms, onions, tomatoes, and aromatic spices, this Mushroom Masala Curry is perfect for a delicious warm weeknight dinner!
Get the Mushroom Matar Masala recipe.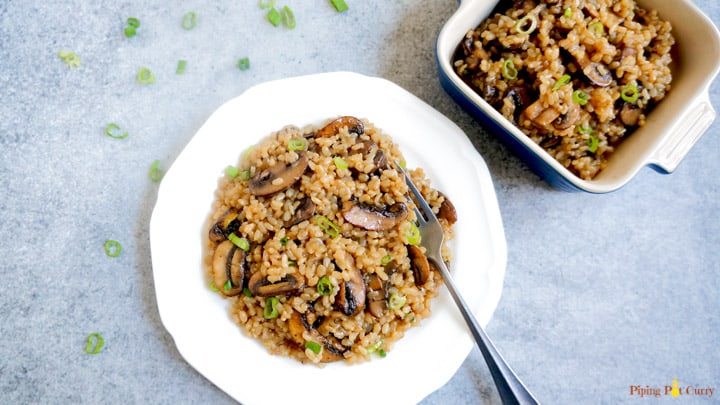 Love Mushrooms? This will be your new favorite – Easy, healthy & delicious Brown Rice Mushroom Pilaf. A flavorful one-pot dish with just five ingredients. It is perfect for making on a weeknight and enjoying as a side or meal. Even better, make it on the stovetop or in the Instant Pot.
Get the Brown Rice Mushroom Pilaf recipe.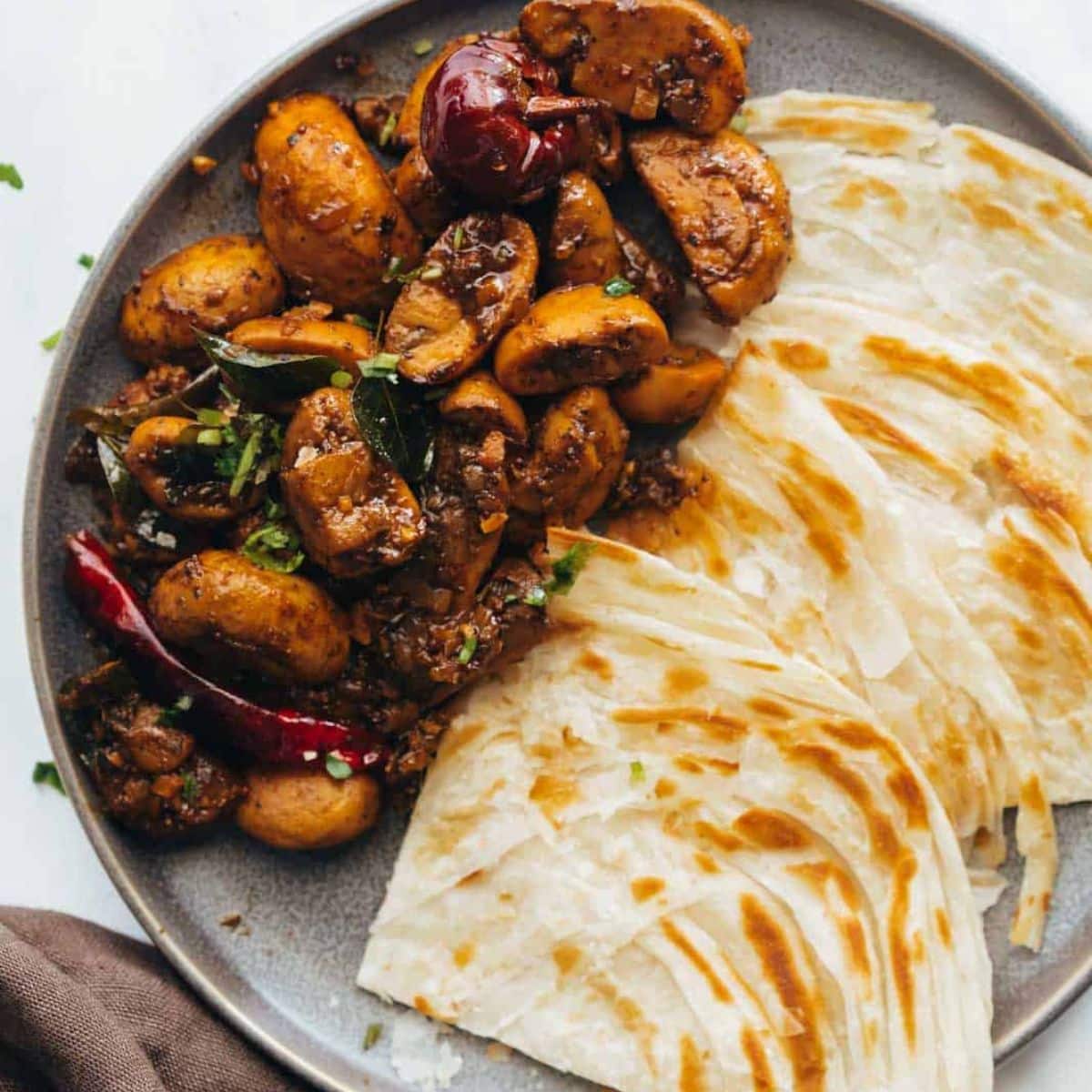 A flavorful and quick Mushroom Pepper Fry prepared in the style of South Indian cuisine that may serve as either a main course or an evening snack
Get the Mushroom Pepper Fry recipe.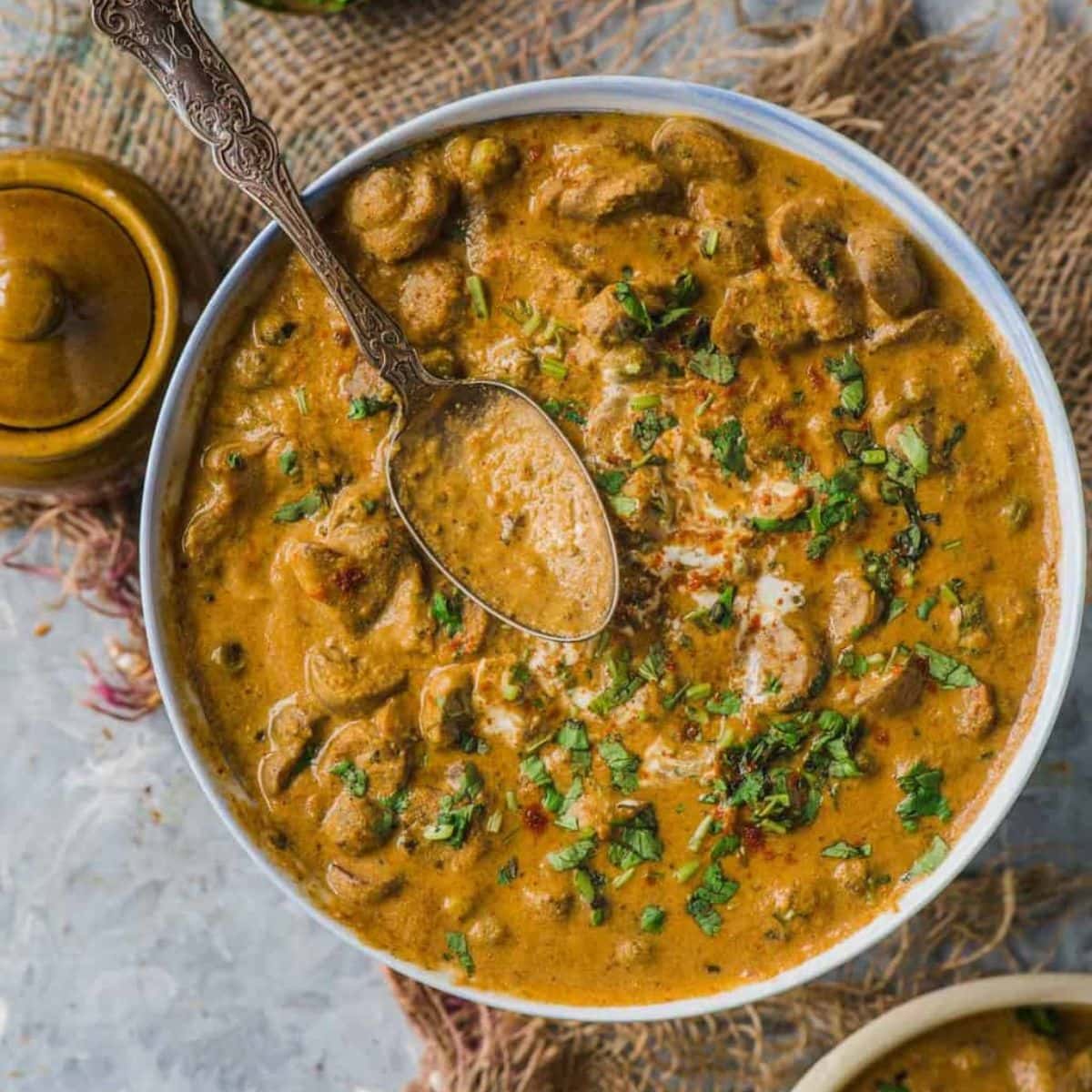 Mushroom masala is an Indian curry dish with button mushrooms that taste great. This mushroom gravy is easy to make on the Instant Pot or stove.
Get the Mushroom Masala recipe.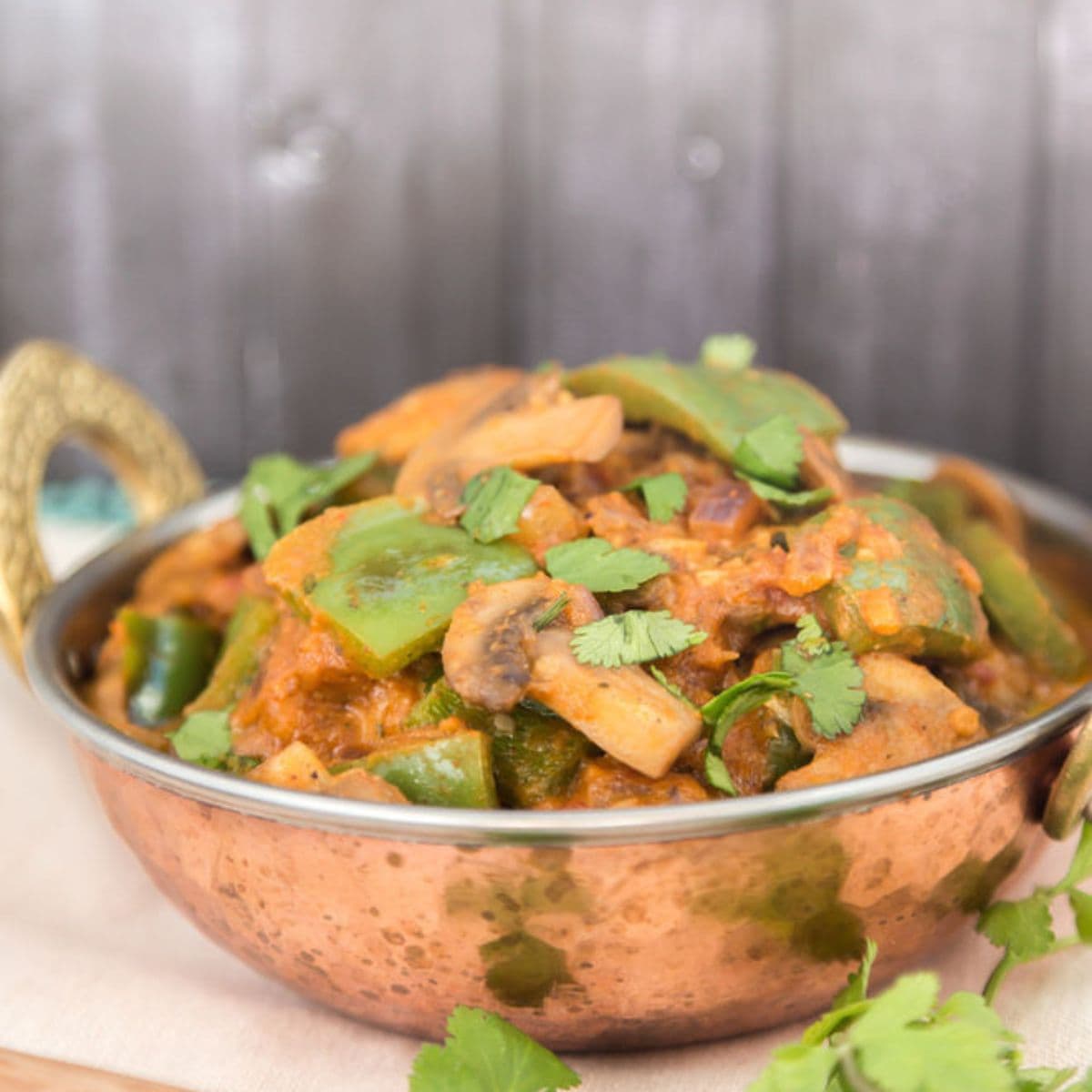 Kadai Mushroom is a delicious Indian meal made by cooking mushrooms and bell peppers in a curry made with hot onions and tomatoes.
Get the Kadai Mushroom recipe.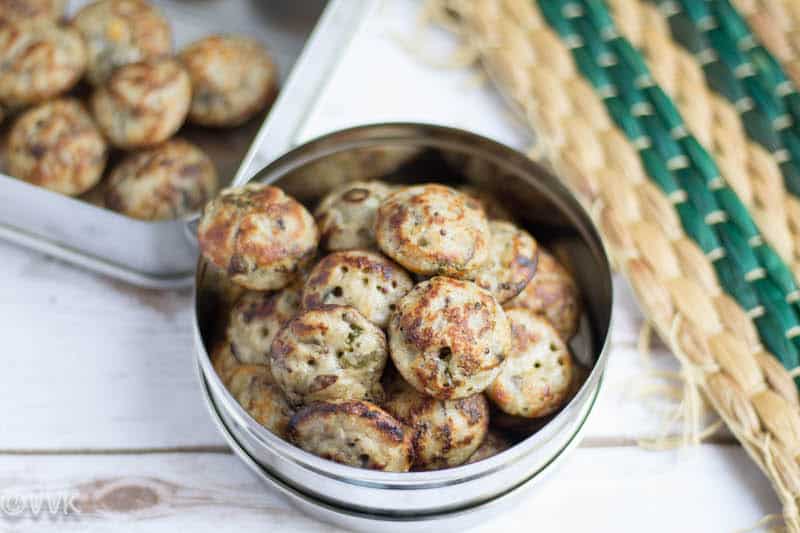 Mushroom Paniyaram is a popular South Indian snack made with fermented batter and filled with sautéed mushrooms, onions, and spices. These fluffy, savory dumplings are perfect for breakfast, brunch, or as an appetizer.
Get the Mushroom Paniyaram recipe.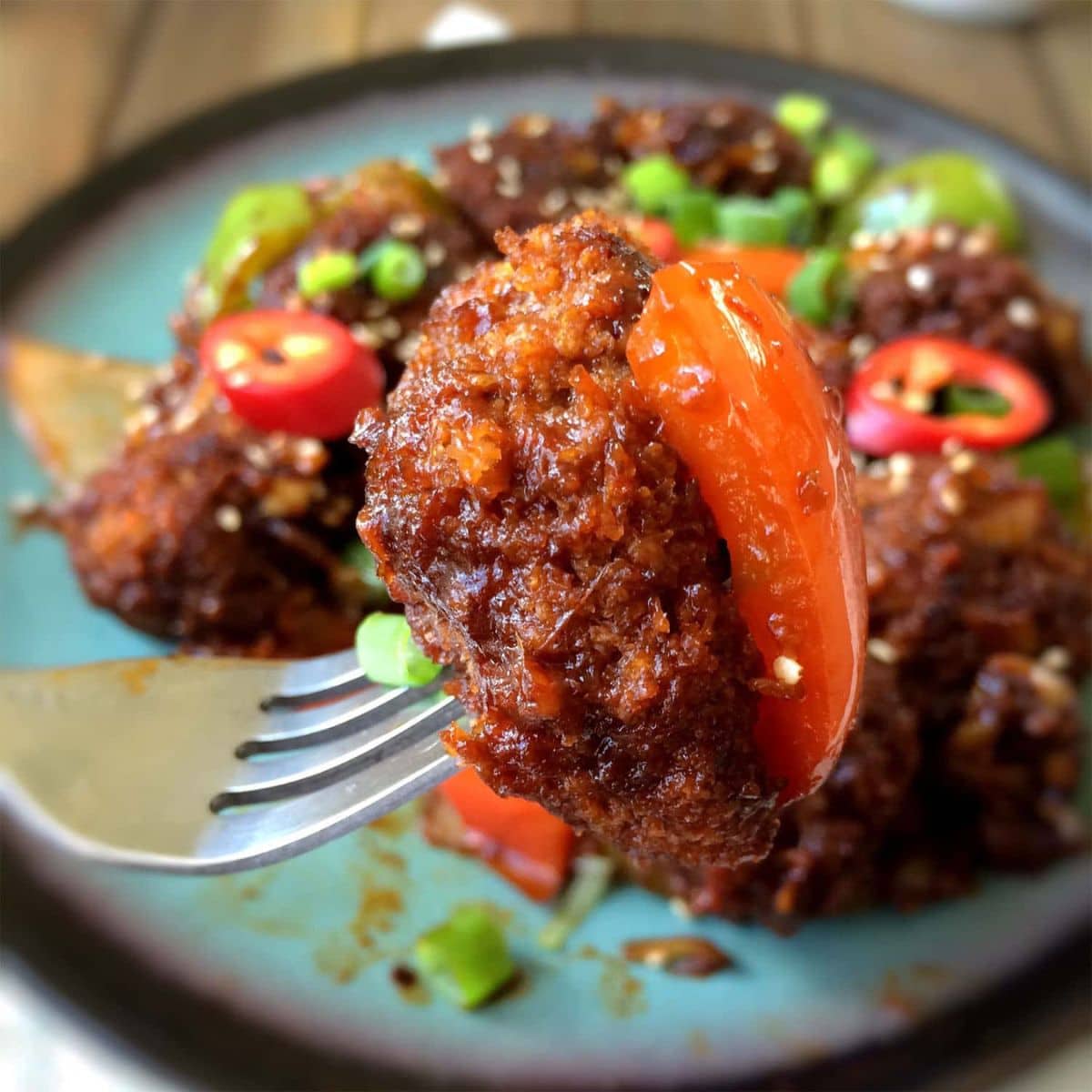 Forget about cauliflower and paneer manchurian for a second and make room for this tasty no-fry vegan mushroom Manchurian – Indo-Chinese dish.
Get the Mushroom Manchurian recipe.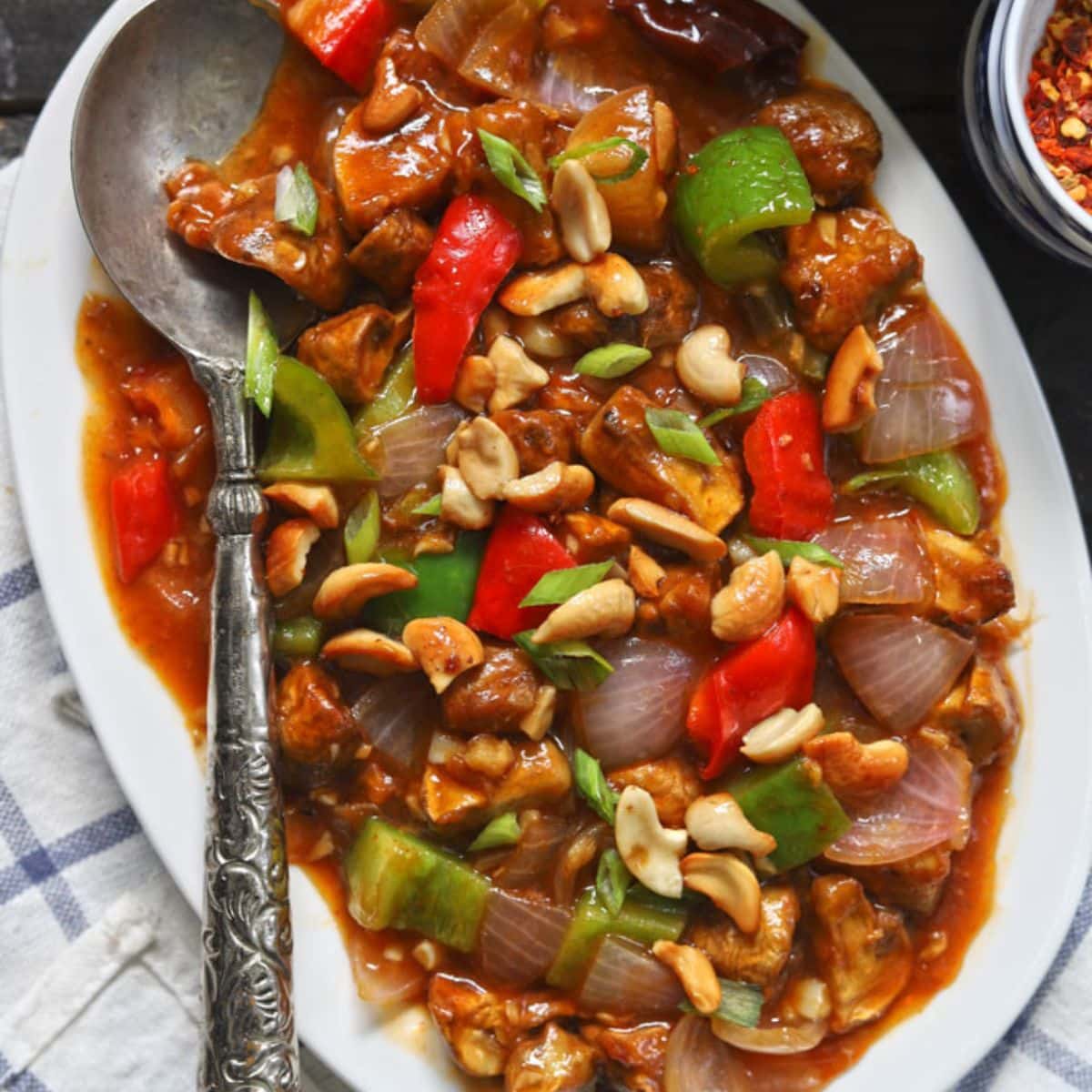 This Indian-Chinese vegetarian dish is known as Chilli Mushroom. It is a gravy made with mushrooms and a variety of colorful peppers that is covered in a sweet and spicy sauce. This vegan chili sauce is the realization of every mushroom lover's wildest dreams.
Get the Chili Mushroom recipe.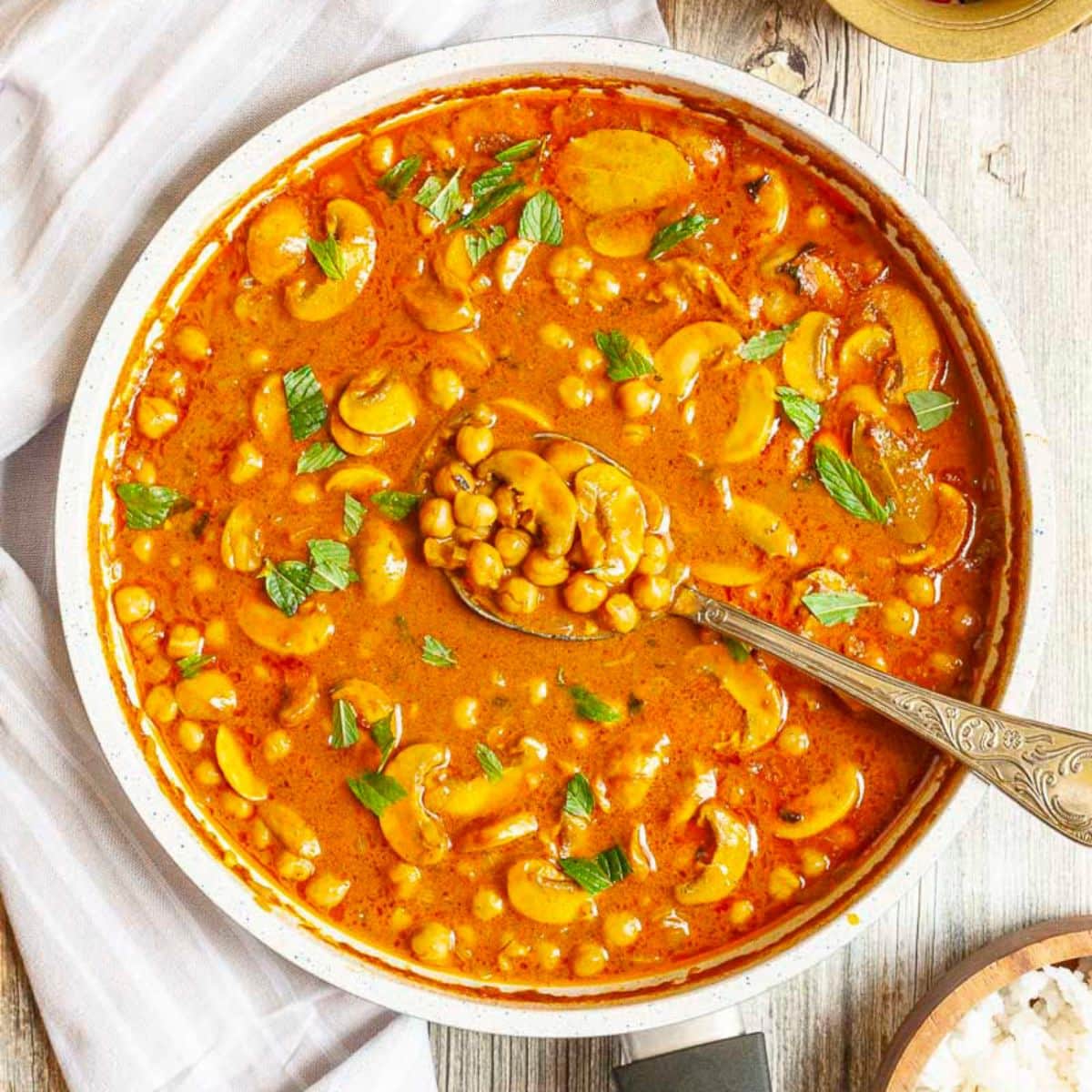 This is the easiest and best Chickpea Curry or Chana Masala with Mushroom I've ever had. In this creamy Indian meal, spices, coconut cream, and veggies blend harmoniously. Everyone should try it.
Get the Chickpea Mushroom Curry recipe.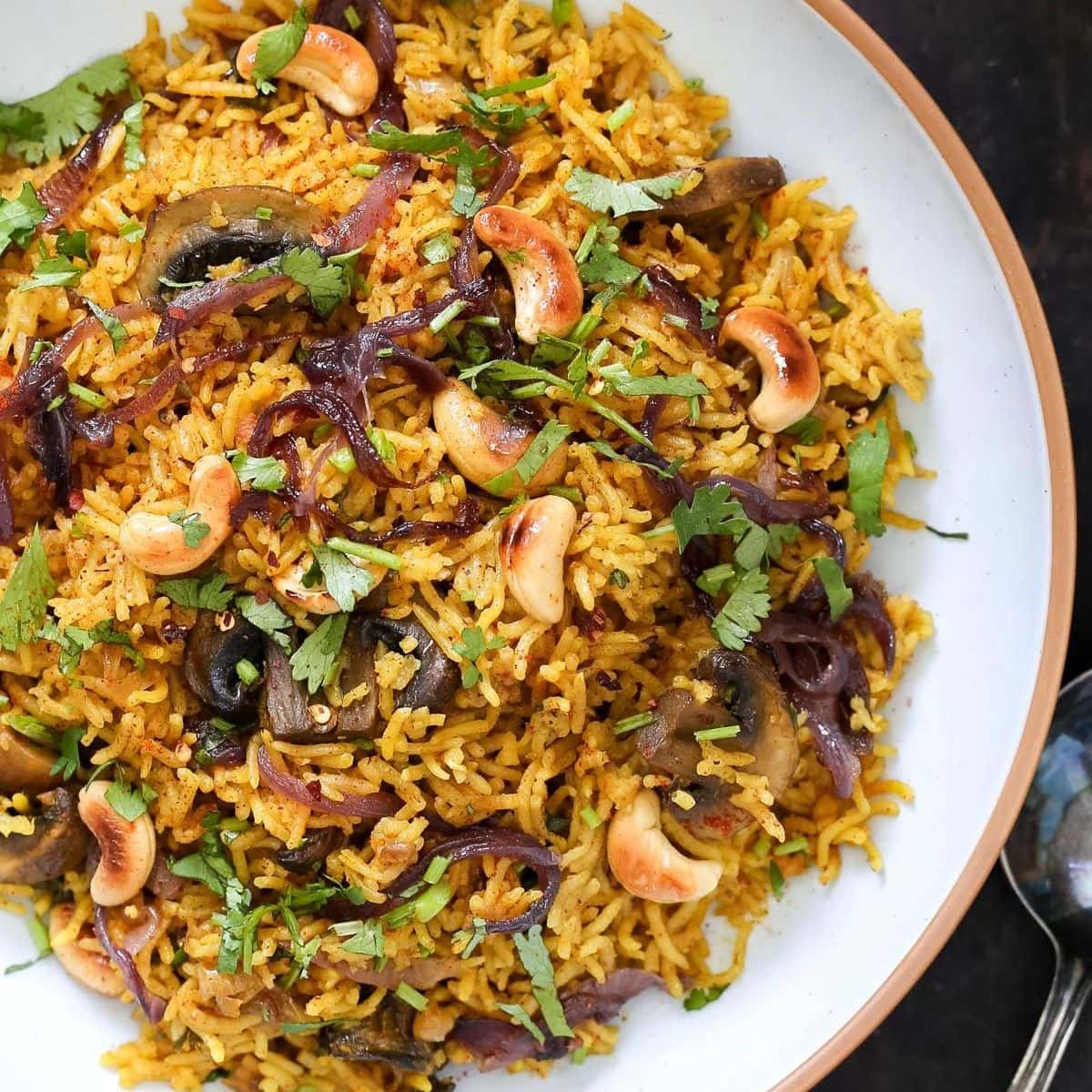 Mushroom biryani is a delicious vegan version of chicken biryani cooked with meaty mushrooms, fluffy rice, and delicious spices. Weeknight dinner!
Get the Mushroom Biryani recipe.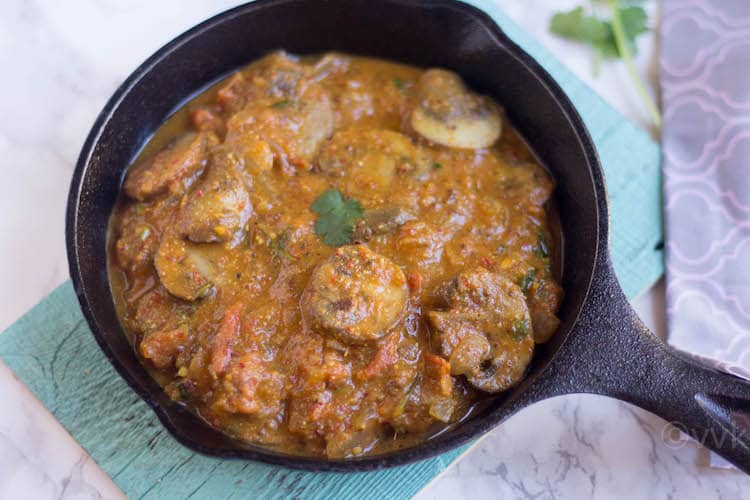 The vegetarian version of the famous Goan curry – Xacuti prepared with roasted aromatic Indian spices and coconut.
Get the Mushroom Xacuti recipe.
12 Flavor-Packed Indian Okra Recipes That Will Make You Fall in Love with This Vegetable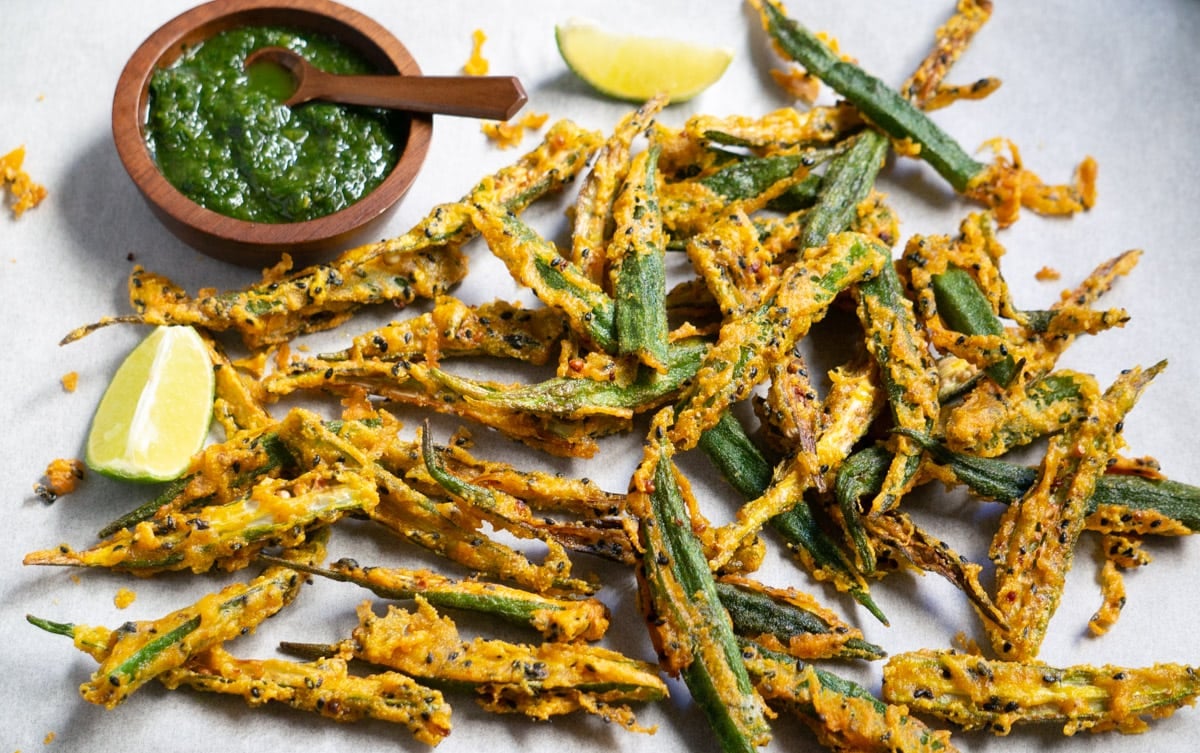 Are you tired of the same old okra recipes? Get ready to spice up your dinner menu with these 12 amazing Indian okra recipes!
Get the 12 Indian Okra Recipes.
Spice up your appetizer game with these quick and easy Indian recipes that will impress!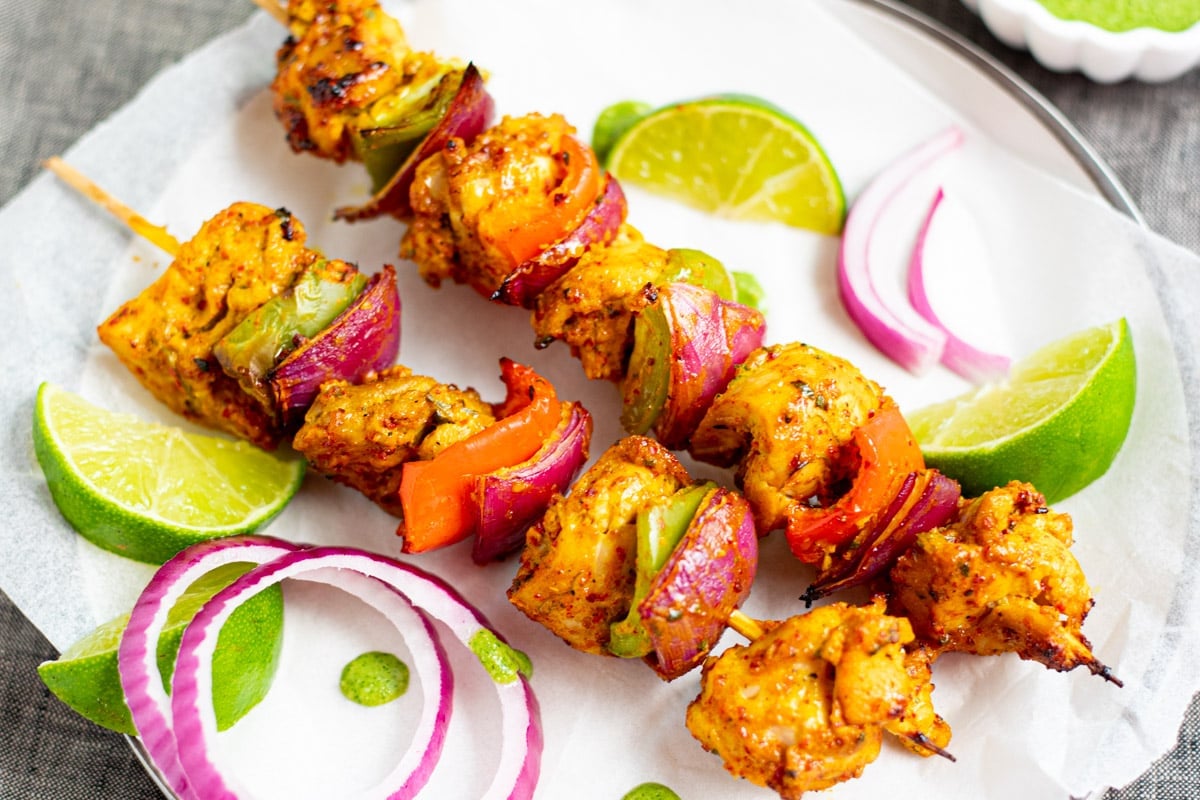 Looking for easy Indian Appetizers? Check out these 25+ delectable appetizers. Here you will find a variety of vegetarian and chicken/meat Indian starters for your next party!
Get the 25+ Easy India Appetizer recipes.
11 Mouthwatering Eggplant Recipes from India to Satisfy Your Cravings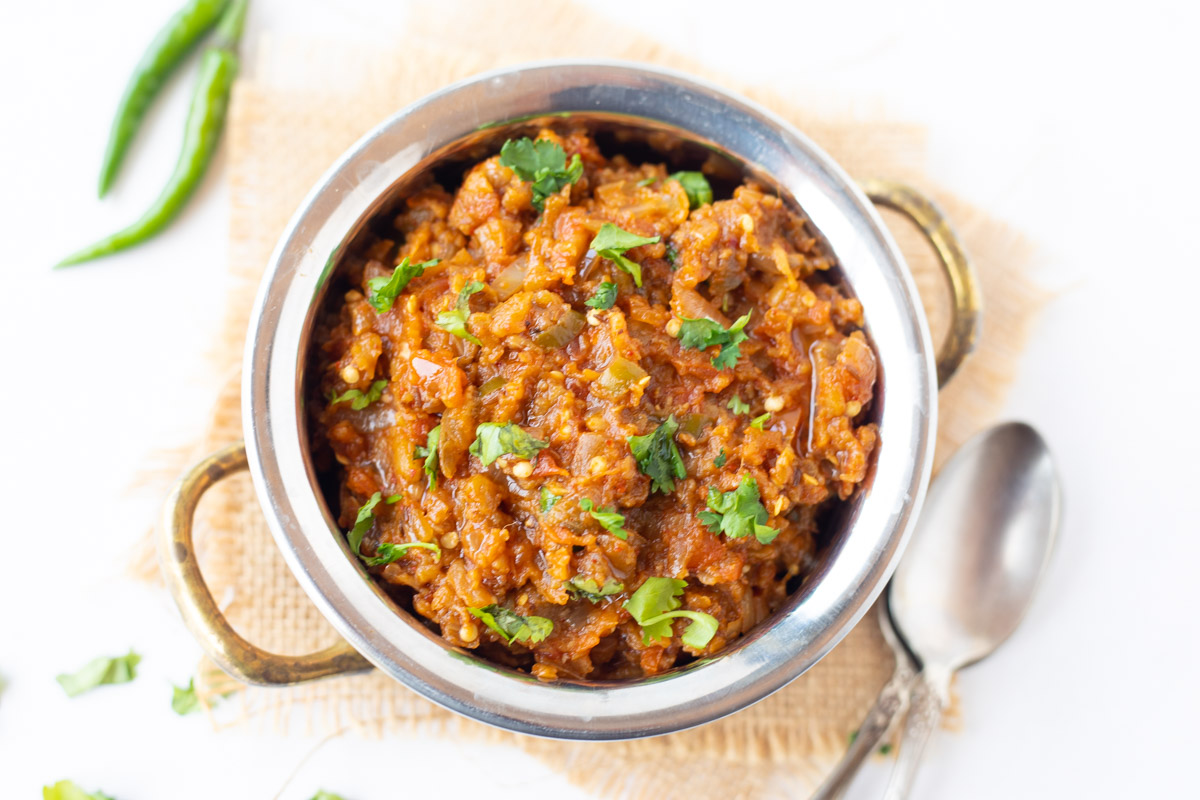 India has many delicious eggplant recipes to take you on a flavorful journey. From creamy curries to spiced mashed eggplant and crispy pakoras, here are 11 of the best Indian eggplant recipes you must try!
Get the 11 Amazing Indian Eggplant Recipes.