If you're a fan of eggplants, then you're in for a treat! India has many delicious eggplant recipes to take you on a flavorful journey. From creamy curries to spiced mashed eggplant and crispy fritters, we've rounded up 11 of the best Indian eggplant recipes you must try!
Eggplant is considered native to India and popularly known as the "King of vegetables". And it does have a beautiful crown sitting on its head.
Interestingly, the term 'Eggplant' is used in North America and Australia. 'Aubergine' is the name by which it is called in Britain. In Persian, it is called 'badenjan'. It is called the 'brinjal' in India, South Africa, and other south Asian countries.
We use regular large-size eggplants and mini eggplants in India for many curries. Although if you can't find the baby eggplants, switch them out with chopped-up cubes of large eggplants. Enjoy this wonderful collection of easy eggplant recipes from North and South India.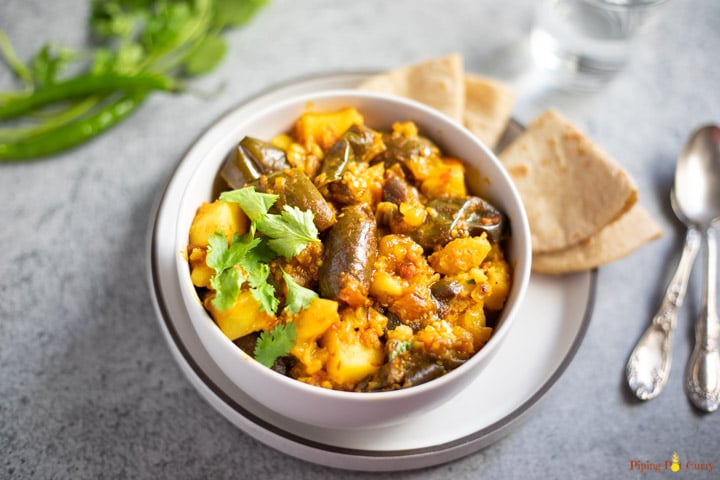 Aloo Baingan Masala is an easy one-pot curry made with potatoes, eggplants, and aromatic spices. A vegan and gluten-free Potato & Eggplant Curry is a perfect dish with a side of roti, naan, or parathas.
Get the Aloo Baingan recipe.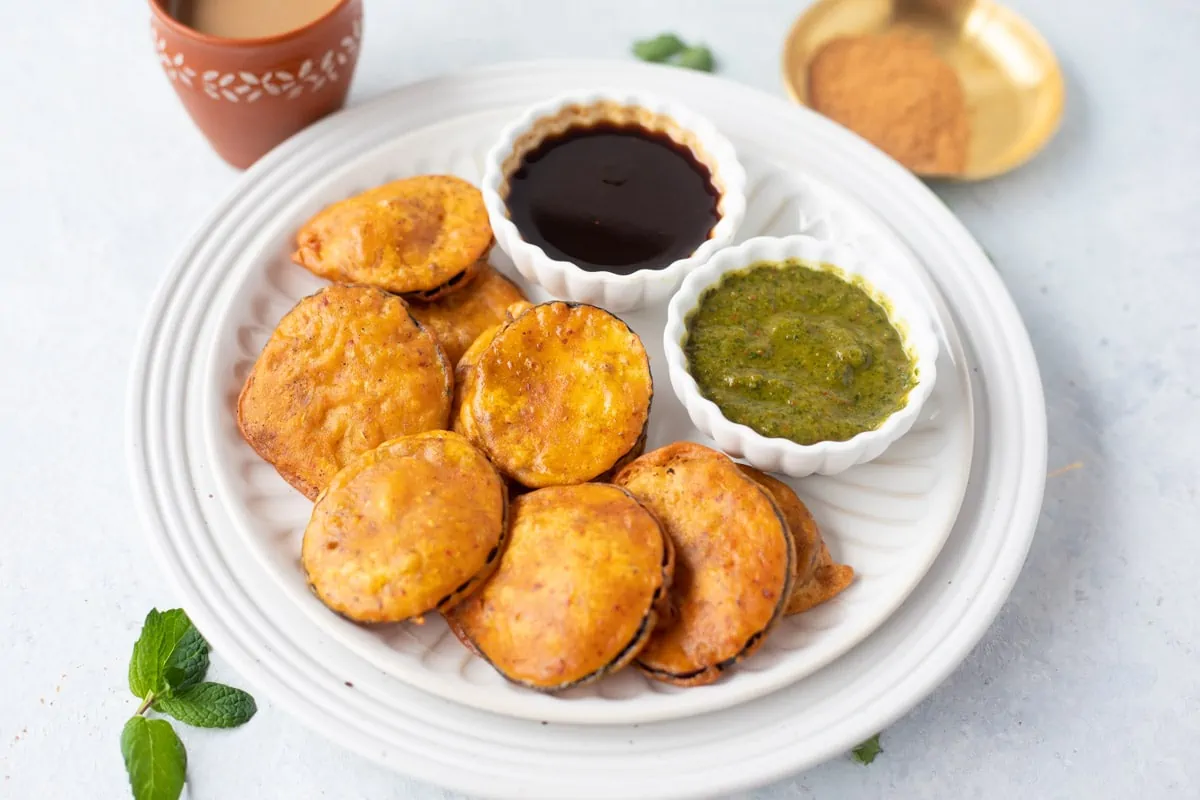 Eggplant/ Baingan pakora is a classic fritter in which thin slices of eggplant are dunked in a spiced gram flour batter and fried till golden. Enjoy this vegan and gluten-free snack with masala chai and chutneys any time of the day!
Get the Eggplant Pakora recipe.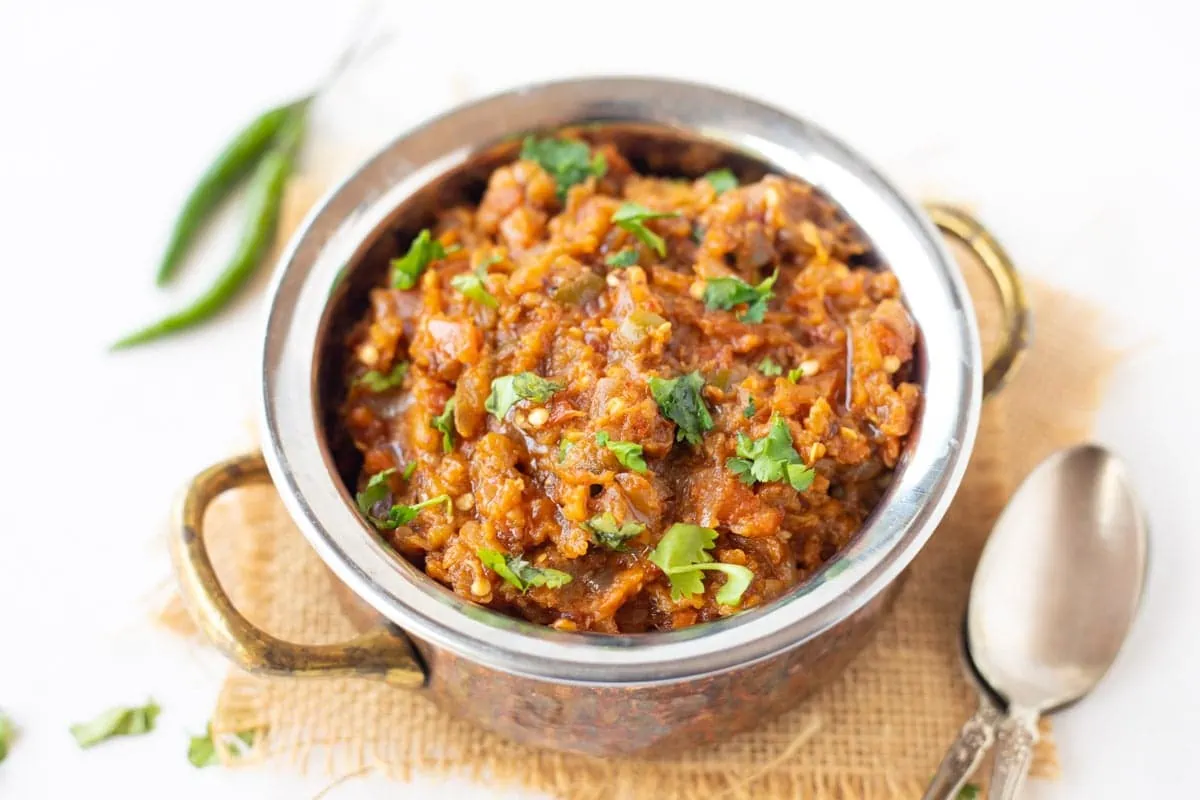 "Baingan" in Hindi means eggplant, and "bharta" means puree or mash. As a result, it translates to nothing but mashed eggplant.
Baingan Bharta, a popular smoky and zesty dish from North India, is made with roasted, mashed eggplant sauteed in onion, garlic, tomatoes, and Indian spices.
Get the Baingan Bharta recipe.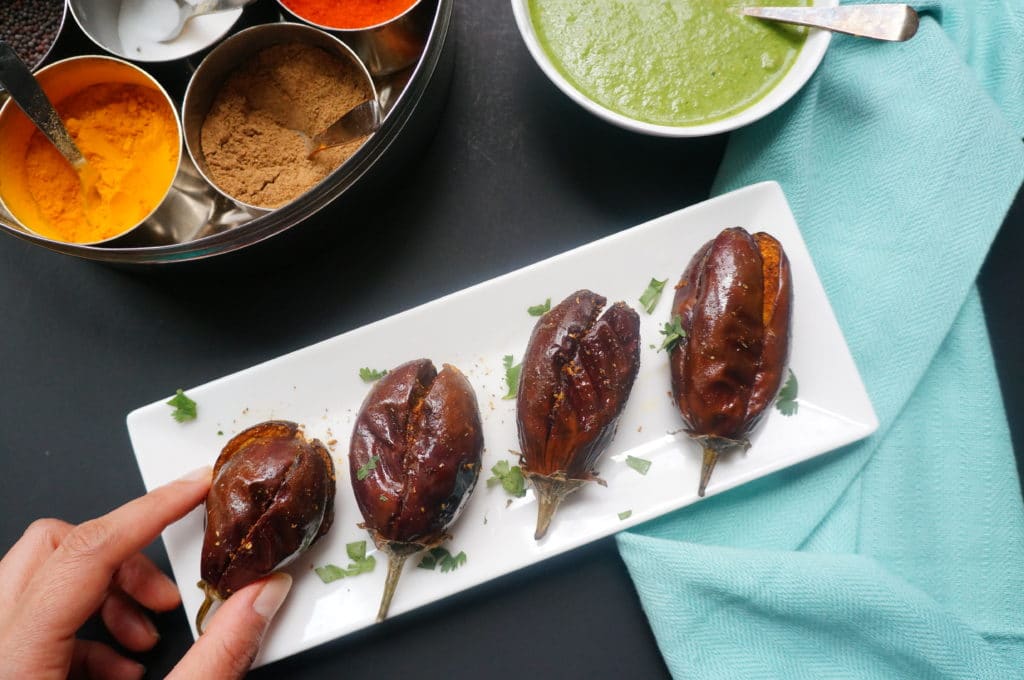 Stuffed Eggplant, or Bharwan Baingan, is a delicious dish with baby eggplants stuffed with aromatic and flavorful spices.
This is made in the Air Fryer, which gives them a wonderful crispy texture. You can enjoy it with roti or paratha or as a side with lentils and rice.
Get the Stuffed Eggplant recipe.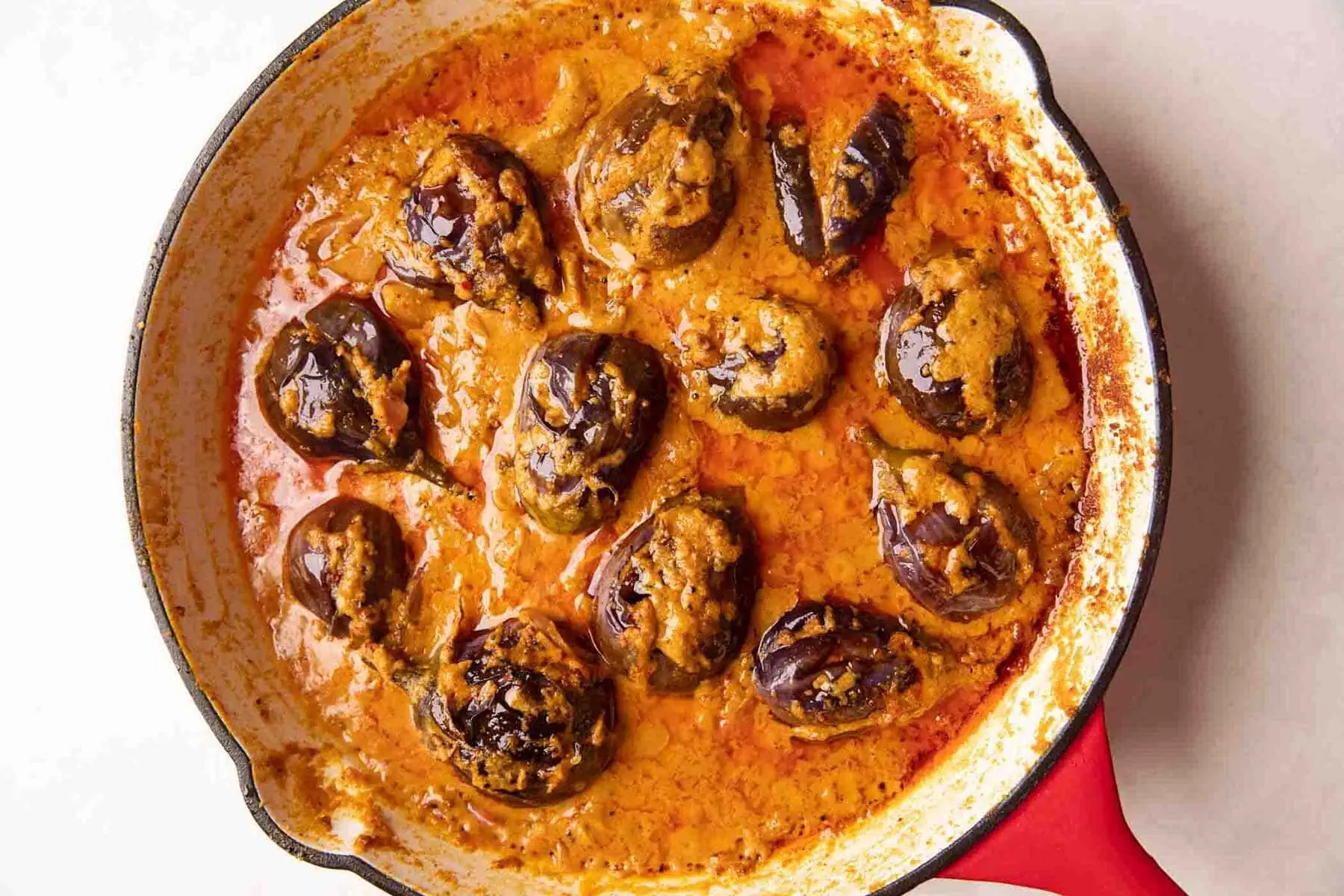 This stuffed Brinjal Curry is an Andhra-style recipe that's very popular down South for all the right reasons. It's got a ground masala base that's spicy, tangy, sweet, and nutty all at once, stuffed into small eggplants and simmered in gravy.
Get the South Indian Brinjal Curry recipe.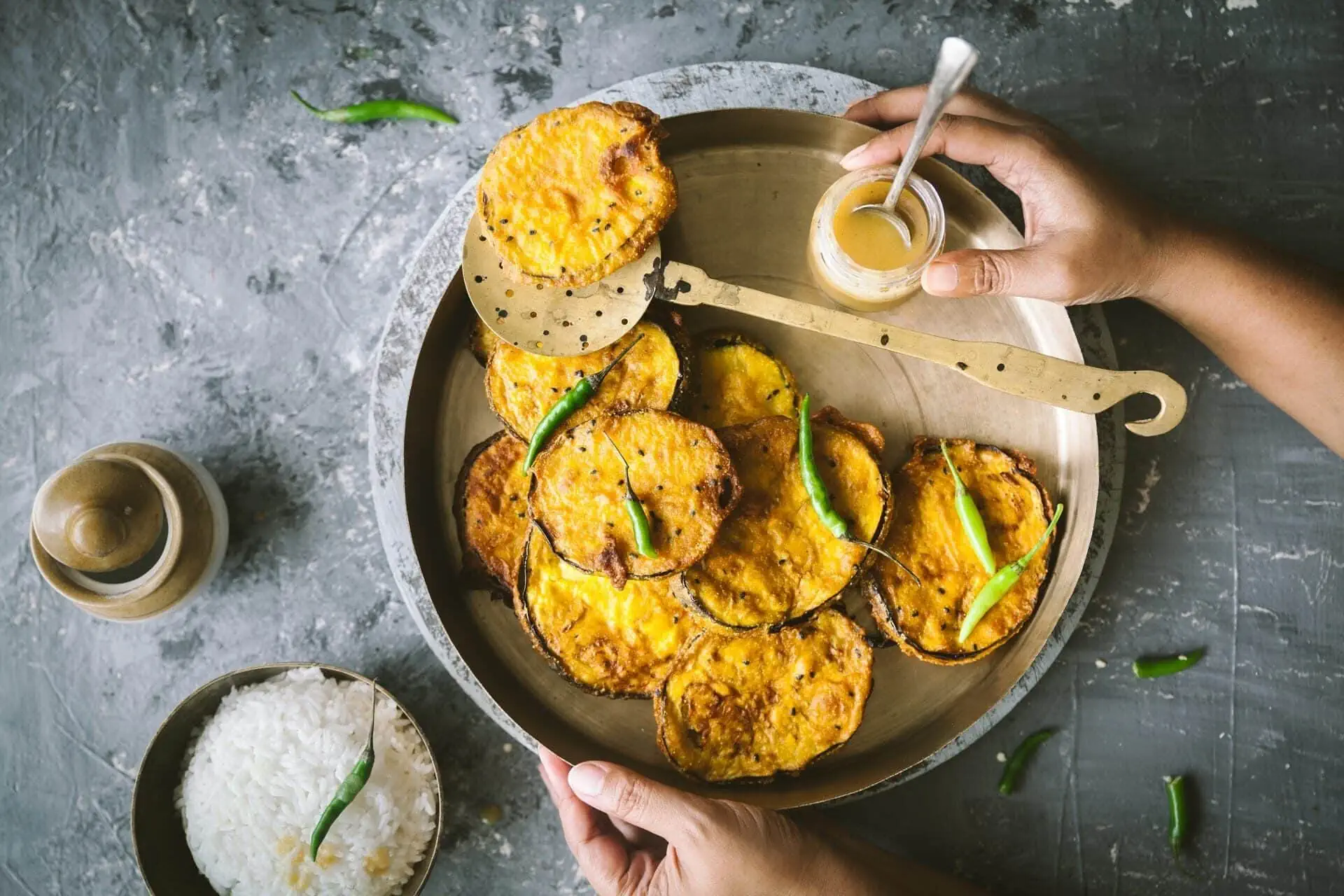 Begun Bhaja is a classic Bengali-style fried eggplant. It is one of the most favorite and common dishes prepared with eggplant. Pair it with Khichuri (rice and lentil porridge) or with Luchi (fried bread), or enjoy it with rice, ghee, and a few green chilies on the side.
Get the Beguni recipe.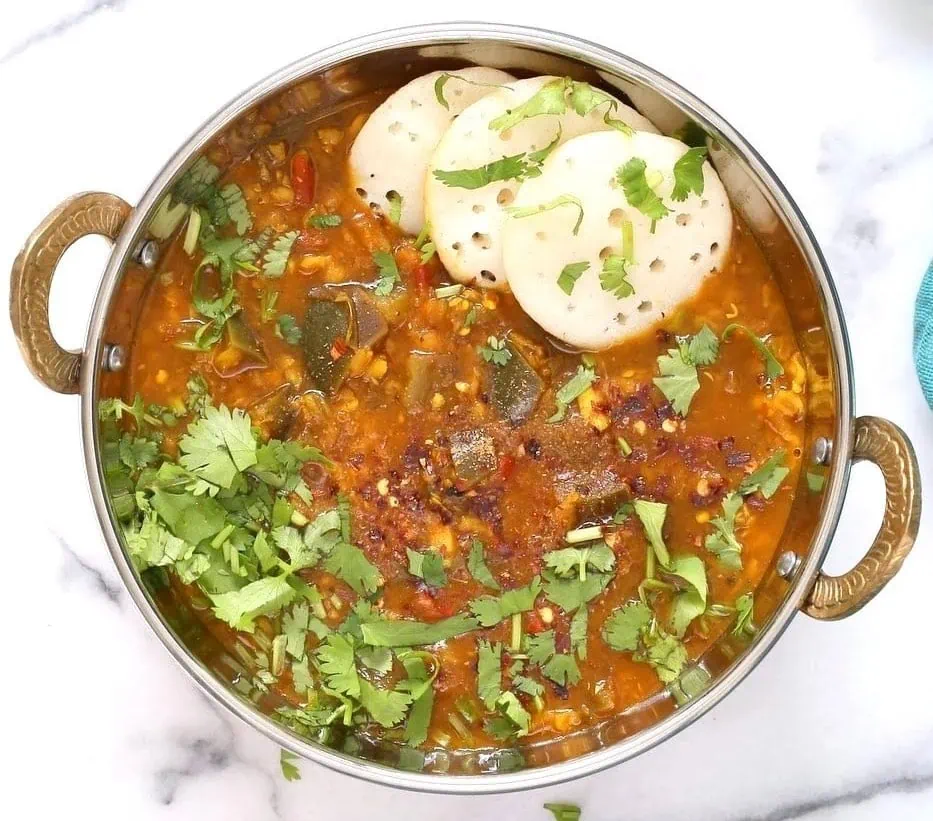 This South Indian Sambar with Eggplant is a filling soup, typically enjoyed with idli or dosa.
Get the Eggplant Sambar recipe.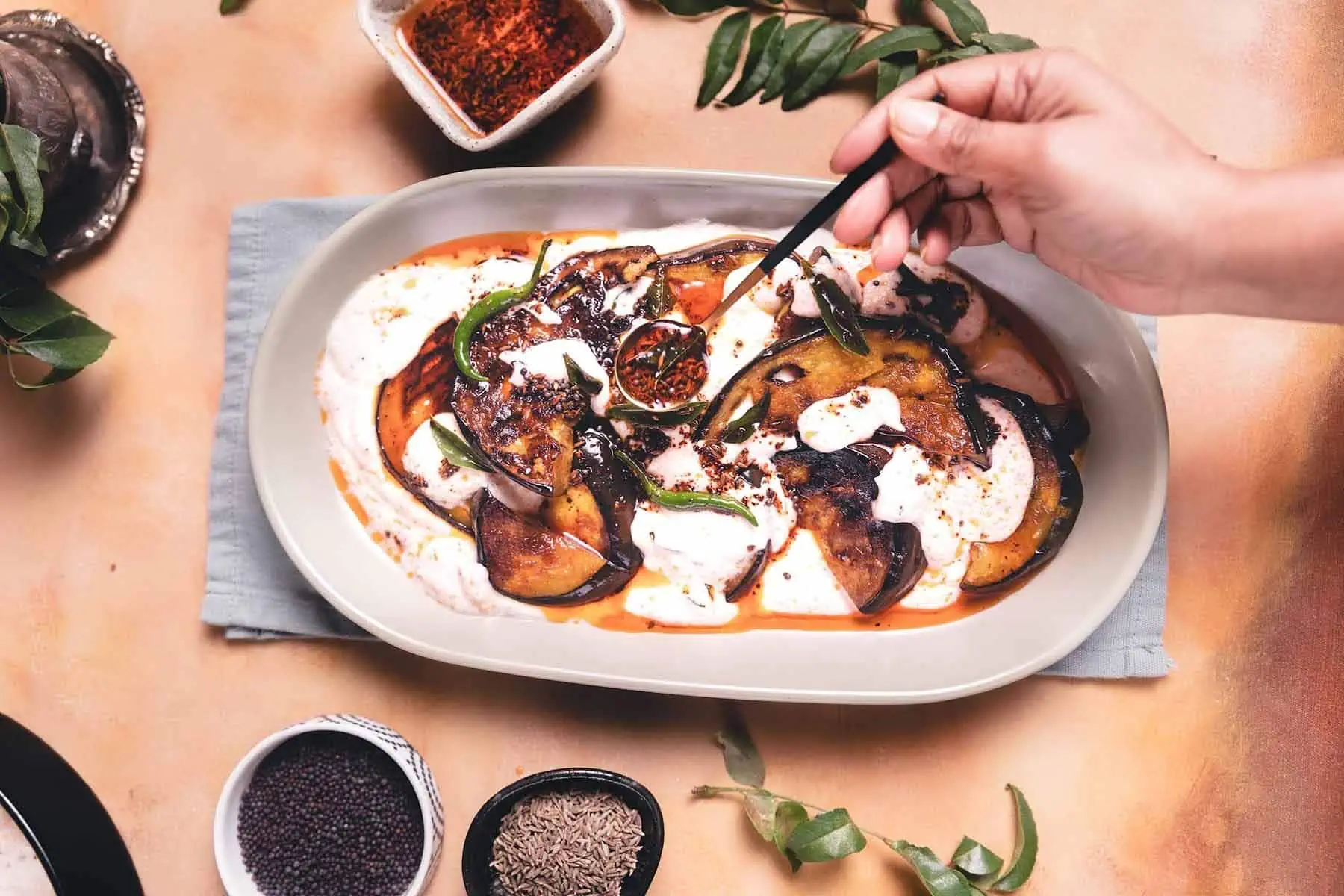 Doi Begun is a popular Bengali eggplant curry. The eggplant is fried until tender and then topped on a tangy yogurt-based sauce spiced with cumin, coriander, and turmeric, making it a delicious and comforting vegetarian meal.
Get the Dahi Baingan recipe.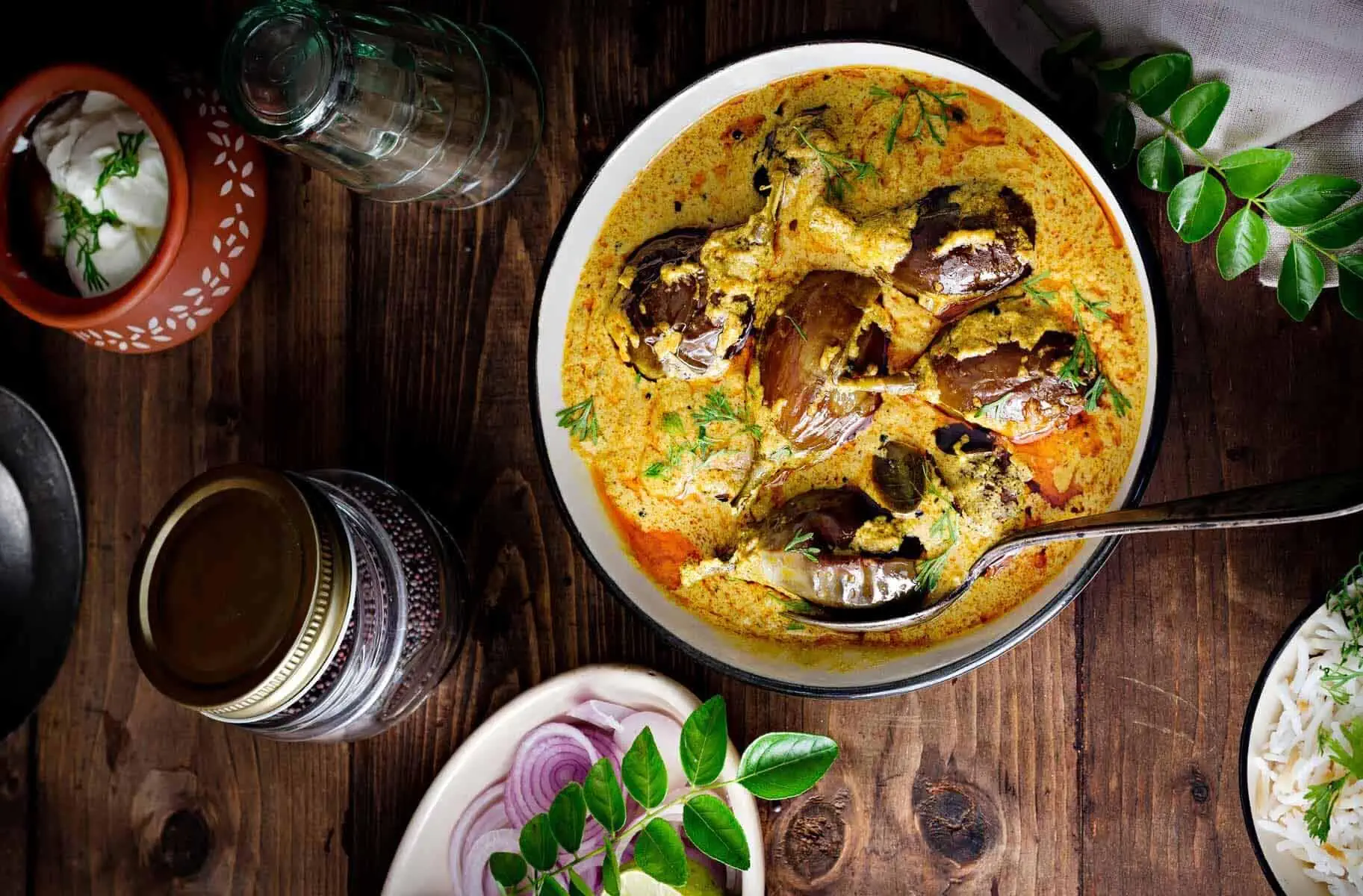 This Bagara Baingan Recipe is a rich, flavorful, and authentic Hyderabadi eggplant curry often served as a side dish with biryani, rice, or Indian bread. The fried eggplants are simmered in thick nuts, seeds, and tamarind-based gravy to give a perfect vegetarian masterpiece for your dinner table!
Get the Hyderabadi Bagara Baingan recipe.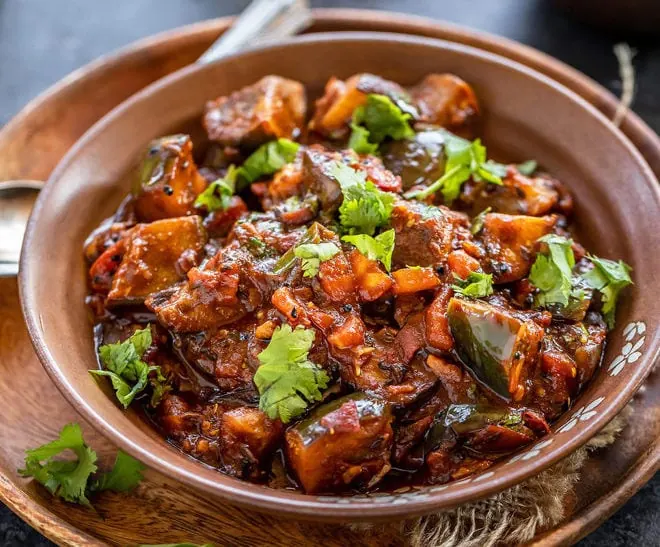 Khatte Meethe Baingan, aka sour and sweet eggplants! If you love eggplants as much as I do and are always looking for new ways to enjoy them, give them a try. Baby eggplants are cooked with pickling spices like fennel and nigella and tossed in a sweet and sour curry made with tamarind and jaggery.
Get the Khatte Meethe Baingan recipe.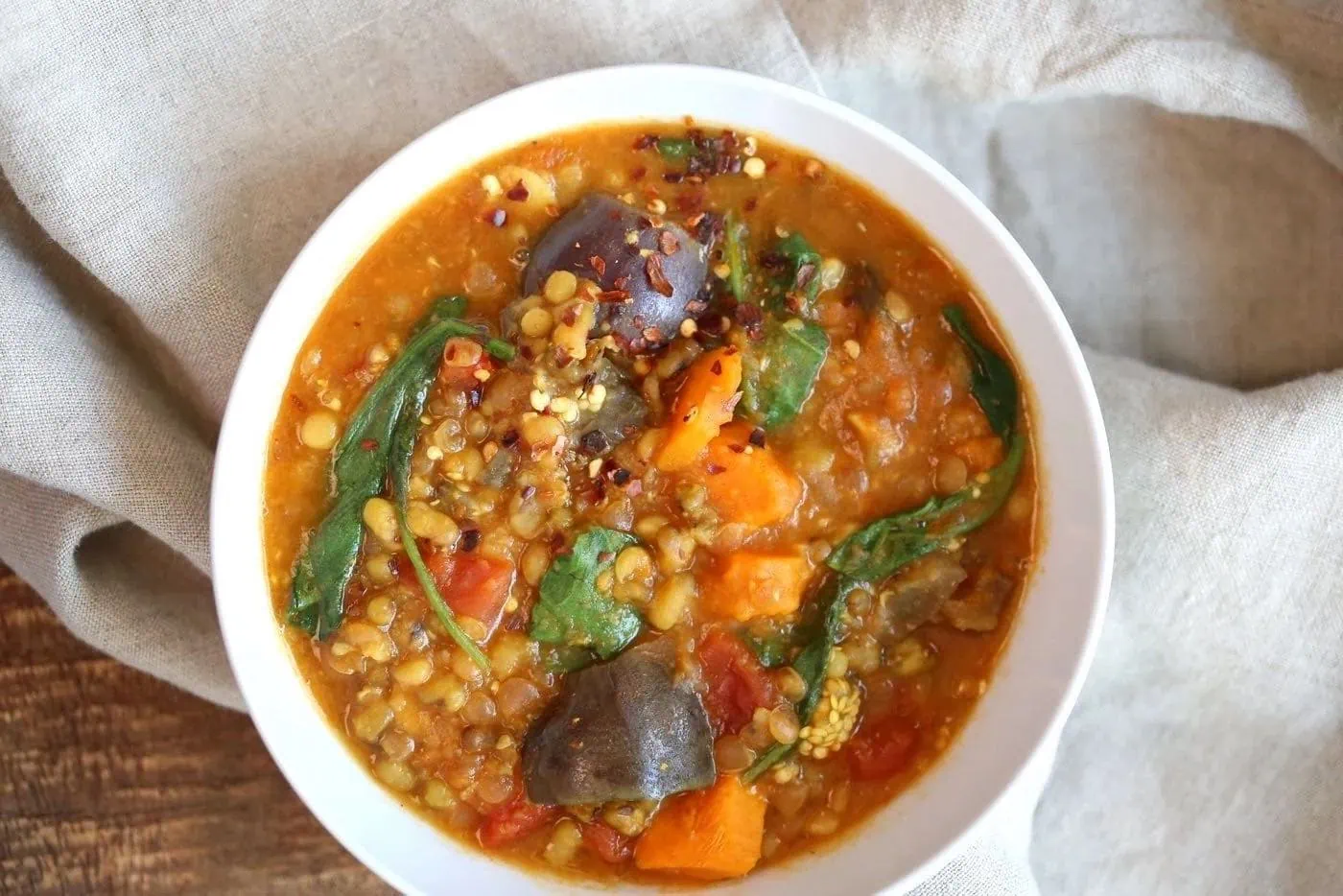 Mung Beans, lentils, spices, sweet potato, and eggplant make this delicious curry. Make it in a saucepan or InstantPot Pressure Cooker.
Get the Eggplant Sweet Potato Lentil Curry recipe.
Cauliflower Craze: Spice Up Your Life with These Incredible Indian Recipes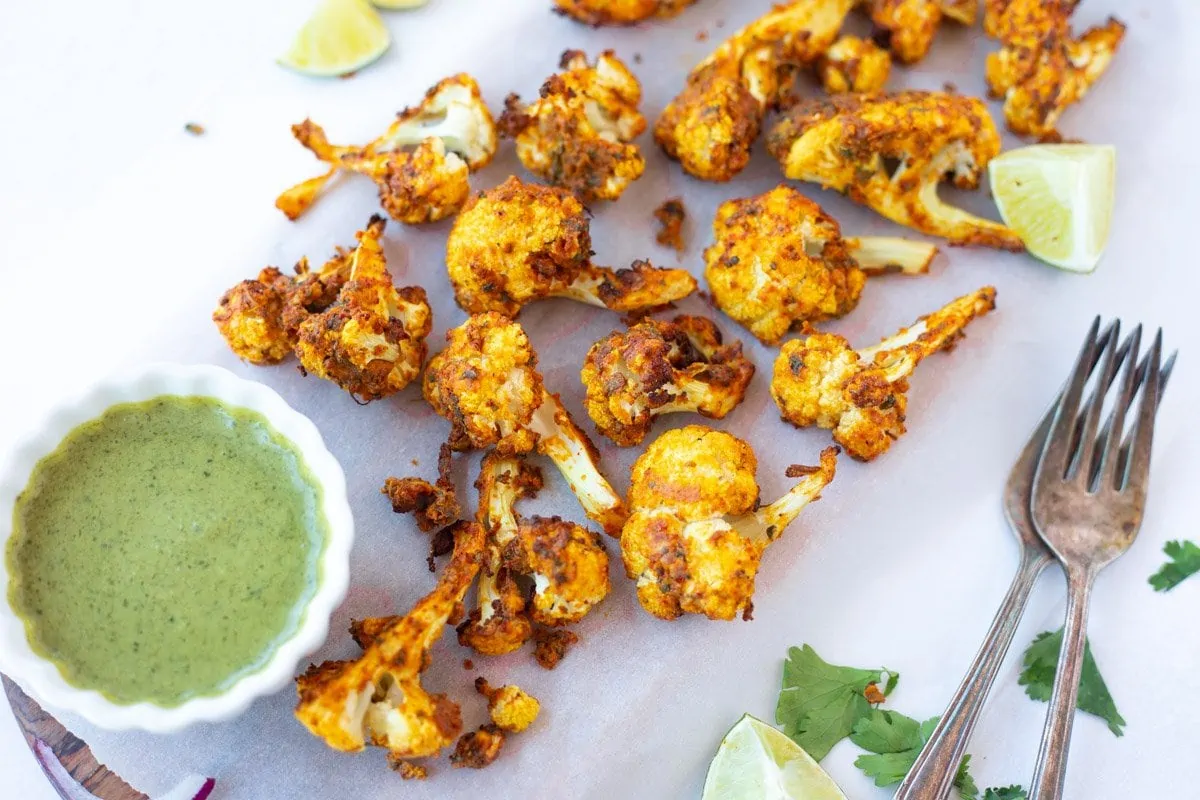 Cauliflower is a staple in Indian cuisine, especially for vegetarians. From spicy curries to crispy fritters, you will find the most delectable Indian cauliflower recipes.
Get the 12 Incredible Indian Cauliflower Recipes.
You're Missing Out on These 12 Vibrant Indian Salad Recipes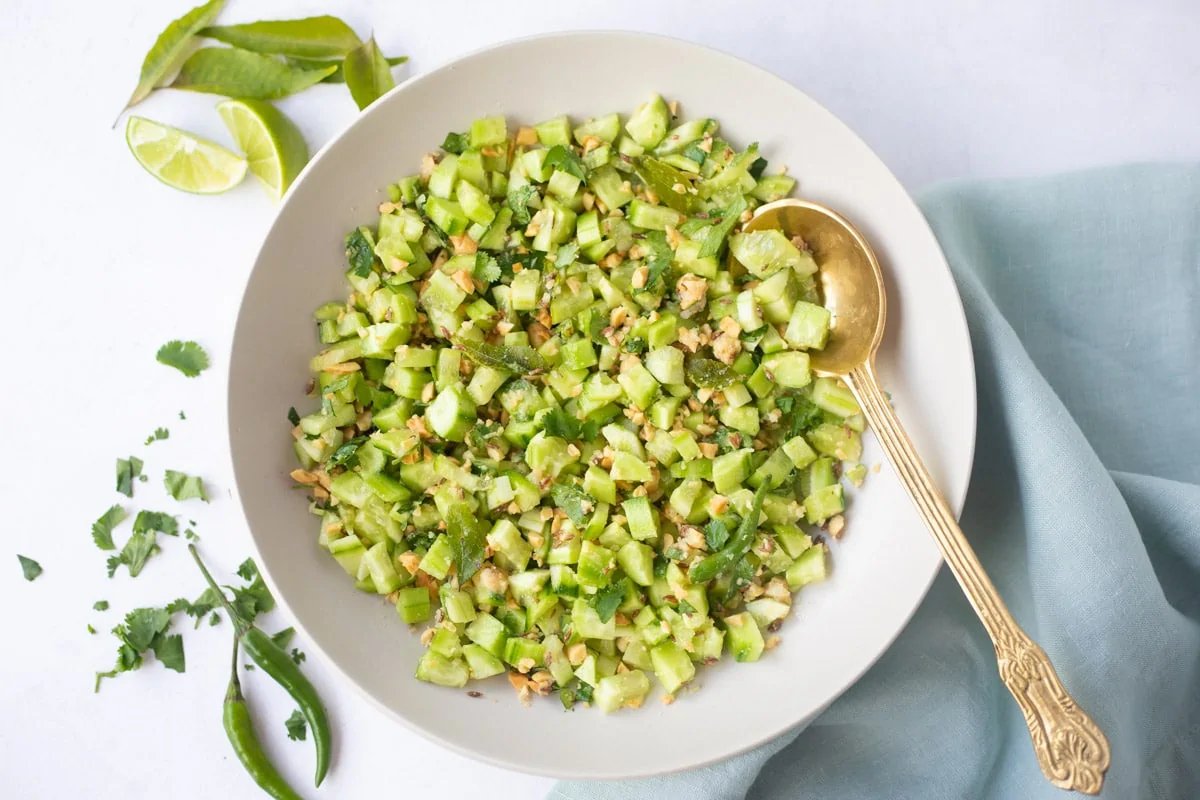 Salads are a great way to add freshness and variety to our diet. If you're looking for healthy sides to elevate your next meal, we have an incredible collection of Indian salad recipes here.
Get the 12 Amazing Indian Salad Recipes.
Spice Up Your Soup Game With 10+ Flavorful Indian Soup Recipes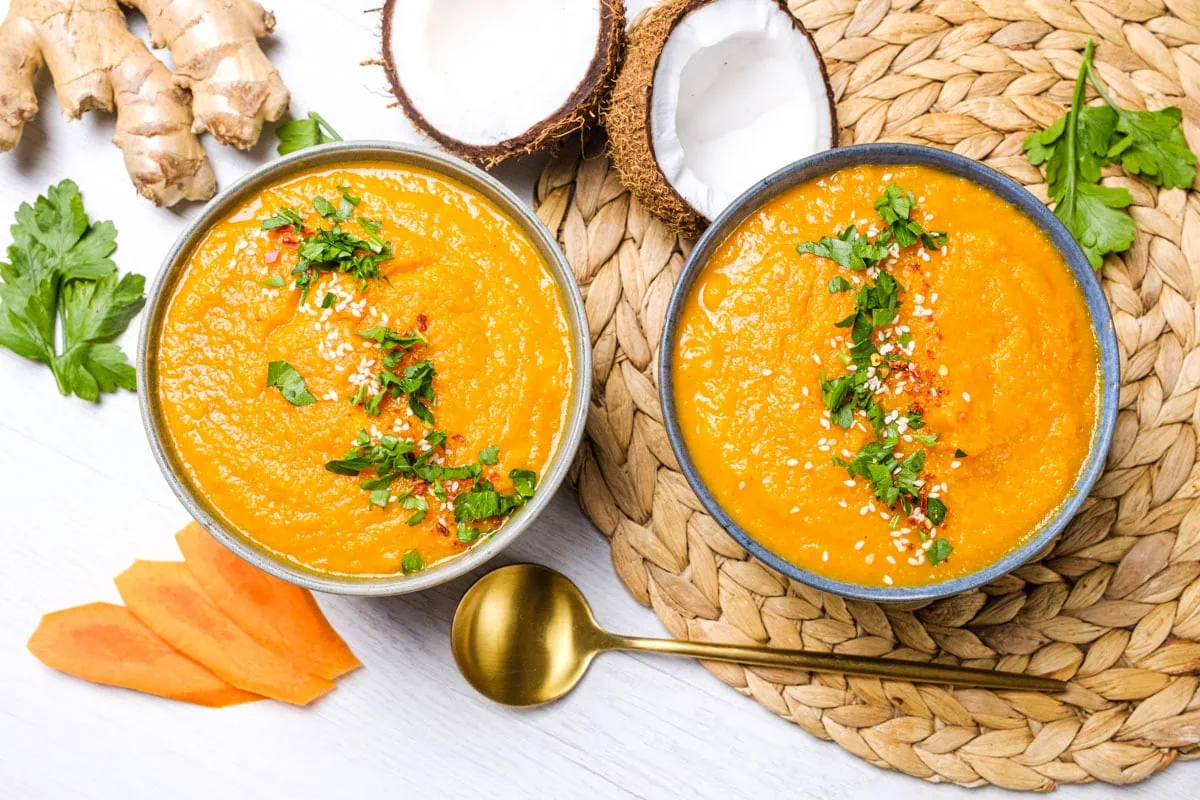 Looking for cozy Indian soups to start your meal? Here are 10+ Indian Soup Recipes made with wonderful spices to warm you up. This collection of soups includes vegan, vegetarian, and chicken soups.
Get the 10 Amazing Indian Soup Recipes.