Are you looking for new ways to use the cauliflower you got from the grocery store? Look no further than these 12 amazing Indian cauliflower recipes.
Cauliflower is a staple in Indian cuisine. From spicy curries to crispy fritters, we've got you covered with the most delectable Indian cauliflower recipes.
You will find popular North and South Indian cauliflower recipes in this collection. They are all quick and easy to make with basic ingredients. Give them a try and enjoy healthy cauliflower side dishes!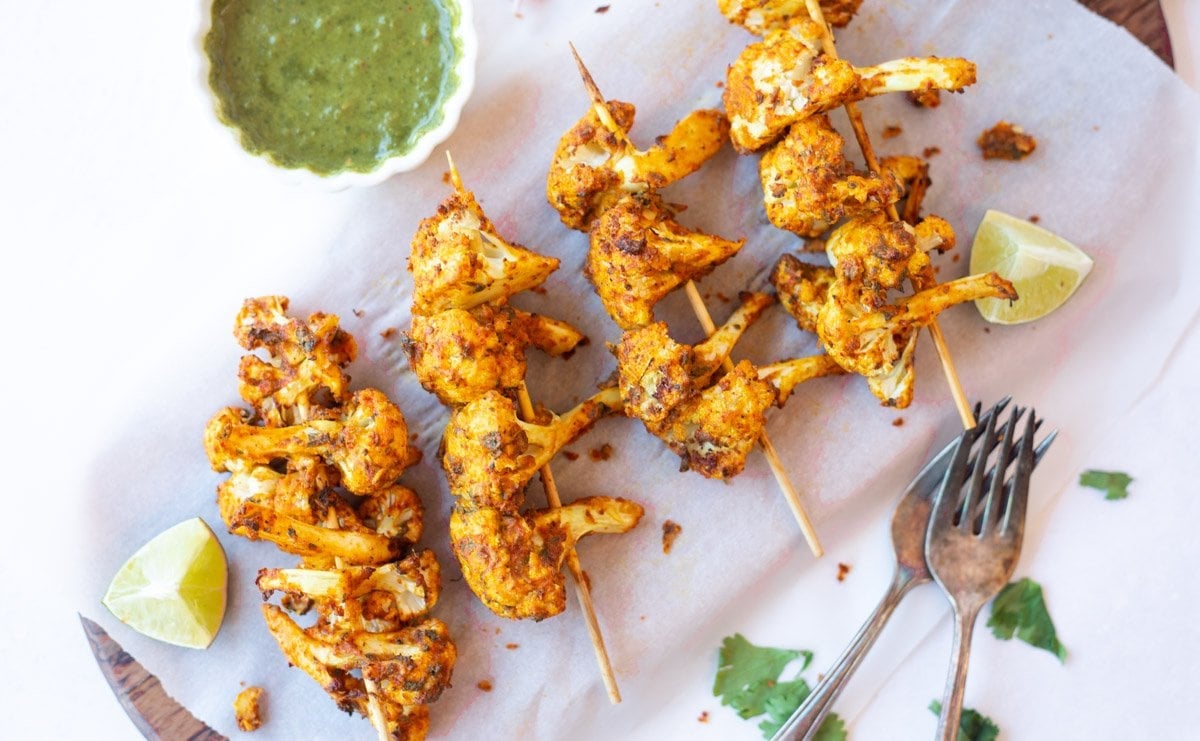 Tandoori Cauliflower is an amazing gluten-free and low-carb appetizer. Tossed with a spiced yogurt marinade and roasted in the oven or air fryer, this Tandoori Gobi Tikka is so flavorful, golden, and crispy. The whole family will love this easy and healthy cauliflower recipe!
Get the Tandoori Gobi recipe.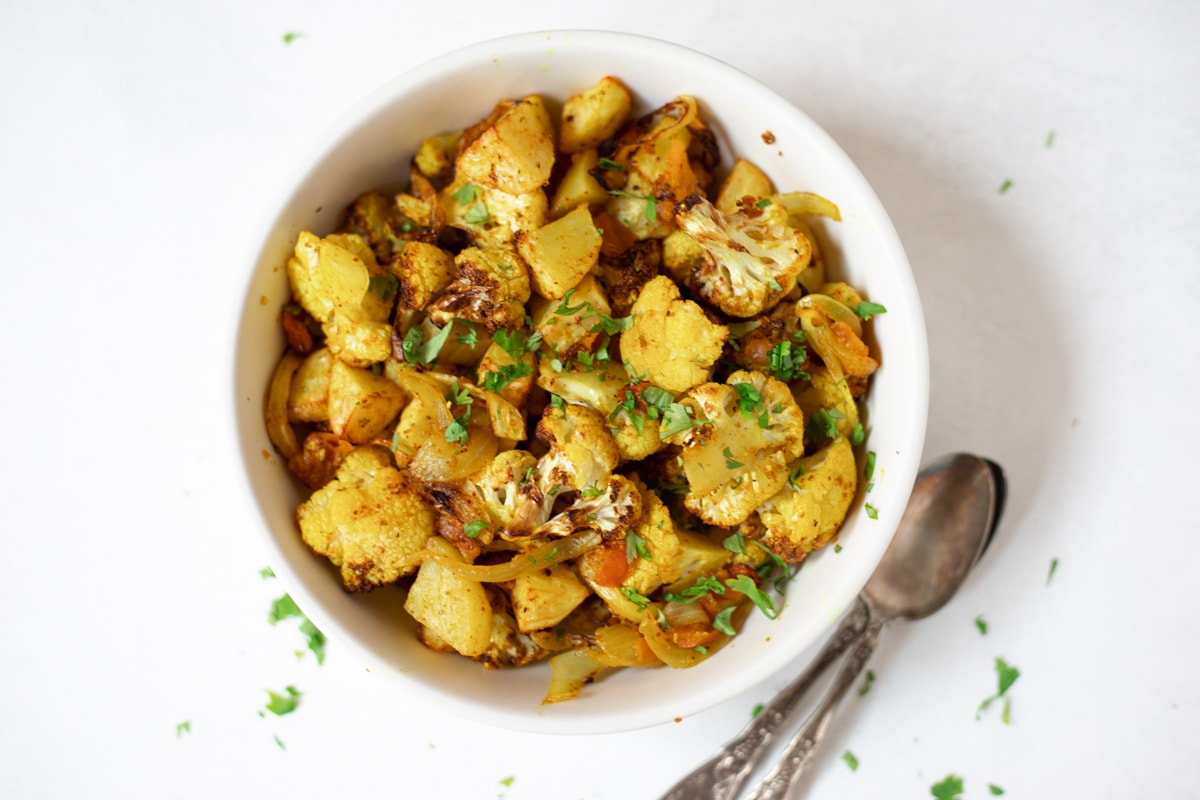 One of the most popular Indian cauliflower dishes is Aloo Gobi—a simple and delicious veggie stir fry, perfect for weeknights. Aloo is Potato, and gobi is Cauliflower, so this is a Potatoes & Cauliflower dish cooked with onions, tomato, and aromatic spices such as turmeric & garam masala. It can be made on the stovetop or roasted in an air fryer or oven.
Get the Roasted Aloo Gobi recipe.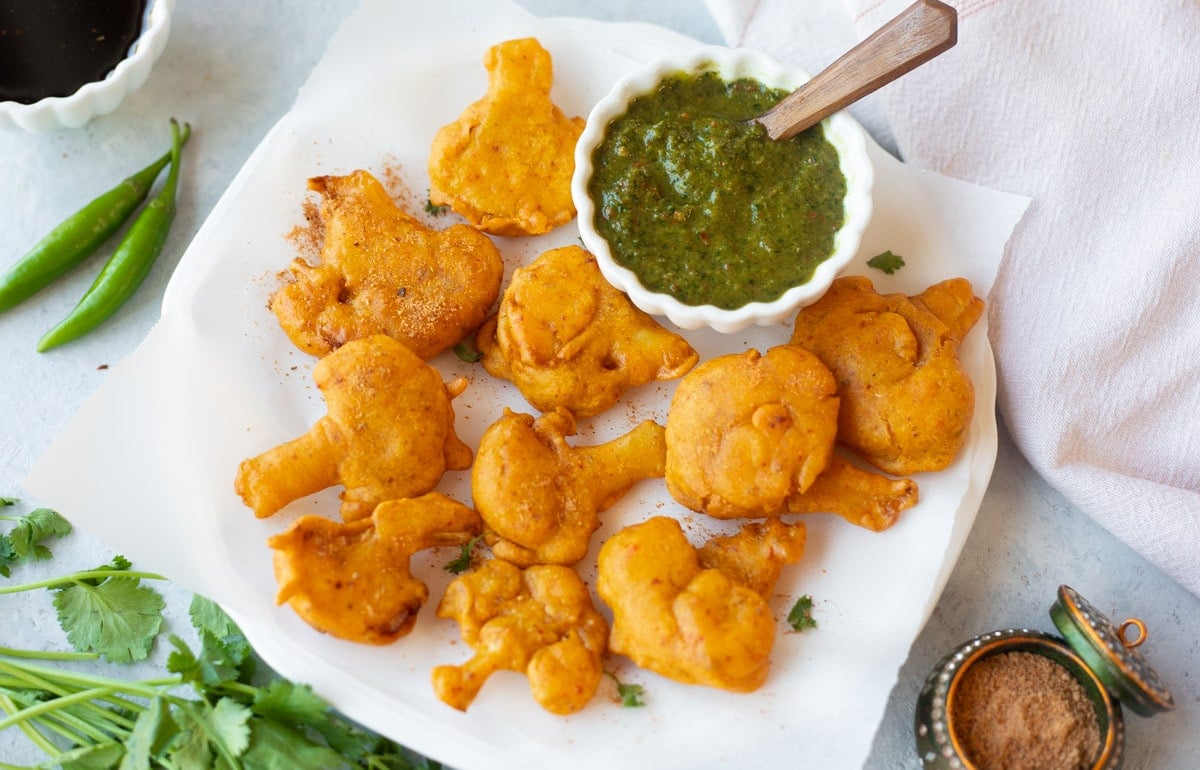 These golden-brown, crisp Gobi ke pakode are coated in an Indian spiced gram flour batter. These Cauliflower Pakoras make a wonderful appetizer or snack to share when paired with green chutney or ketchup!
Get the Gobi Pakora recipe.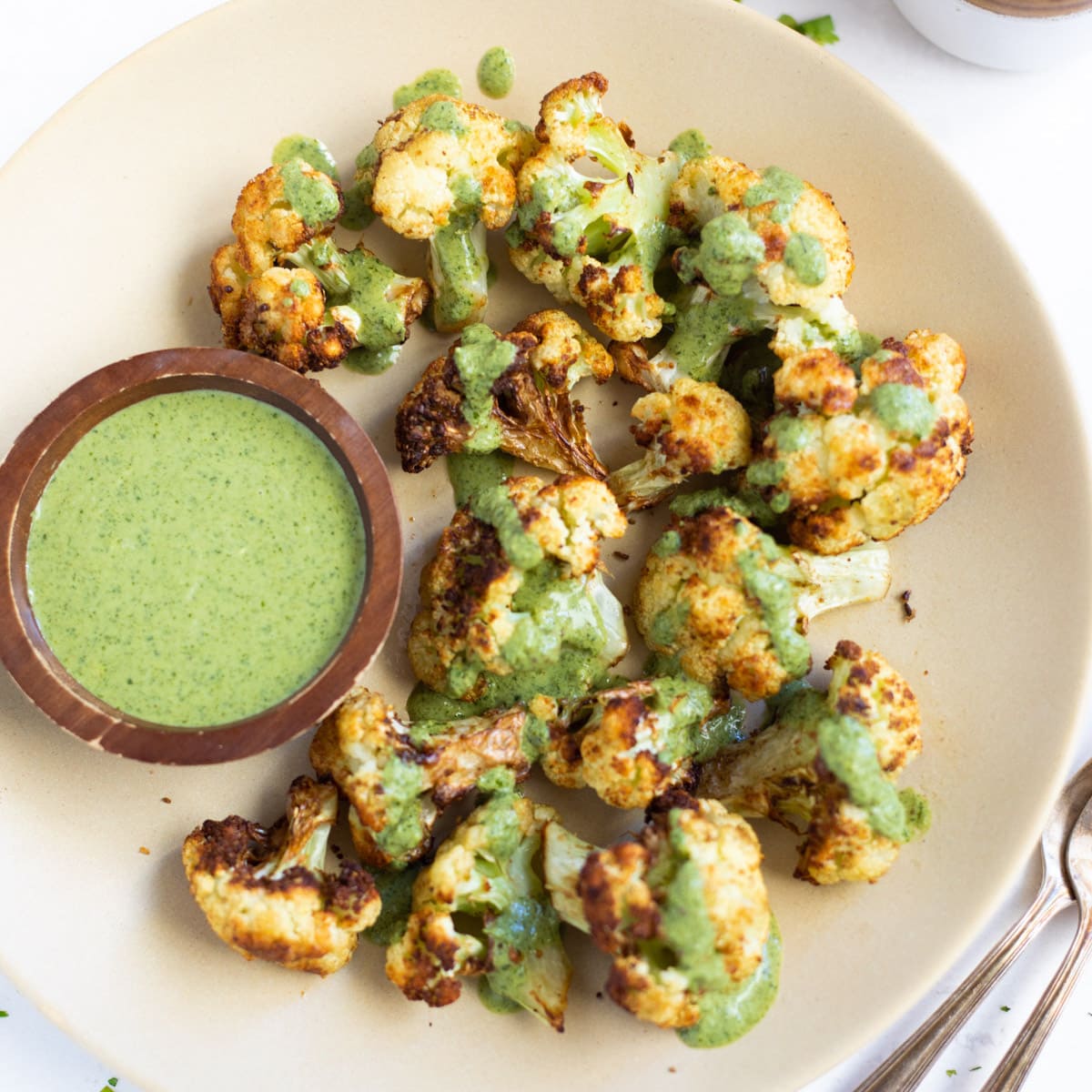 This Air Fryer Cauliflower seasoned with spices is easy to make and amazingly delicious, topped with Indian cilantro yogurt sauce. Enjoy as a wonderful low-carb side dish or appetizer.
Get the Roasted Cauliflower recipe.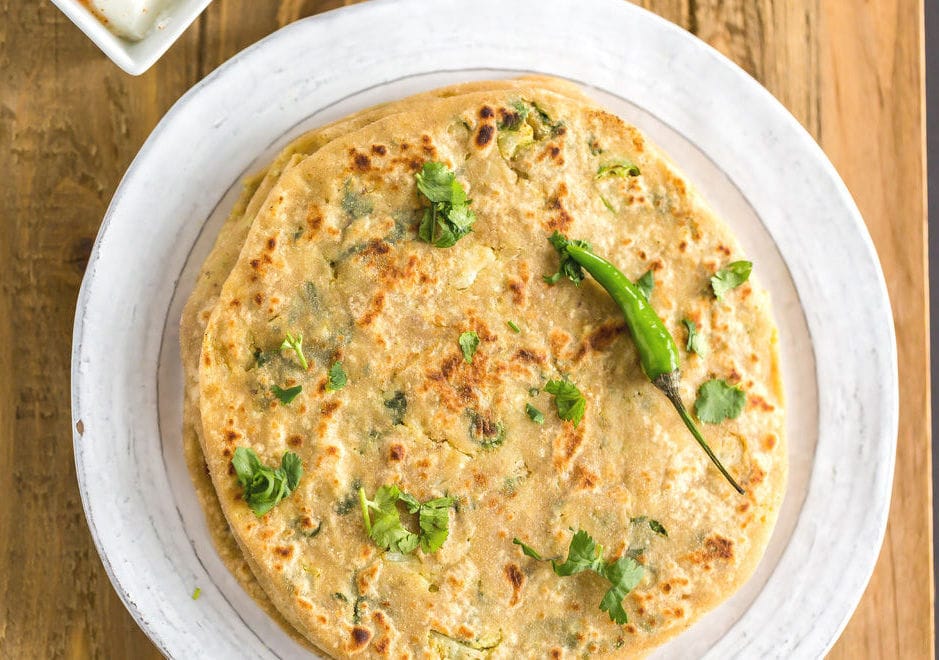 A healthy, nutritious, and filling breakfast – Gobi paratha is a popular flatbread from India stuffed with spicy cauliflower filling. It's enjoyed with yogurt, pickle, and some chai on the side. It's also great to pack for lunches.
Get the Gobi Paratha recipe.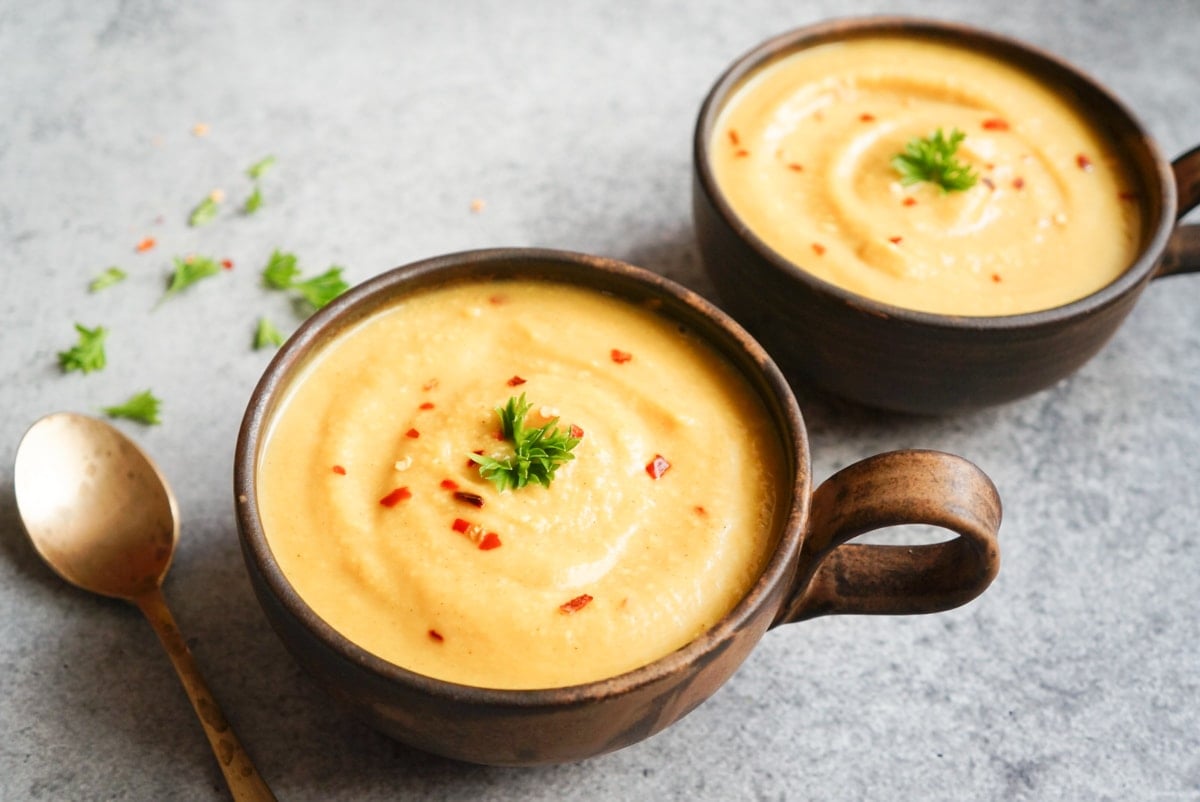 A healthy and healing Turmeric Cauliflower Soup made in the Instant Pot. This vegan & gluten-free soup is so easy to make, and the result is creamy, satisfying goodness you will not want to stop eating!
Get the Cauliflower Soup recipe.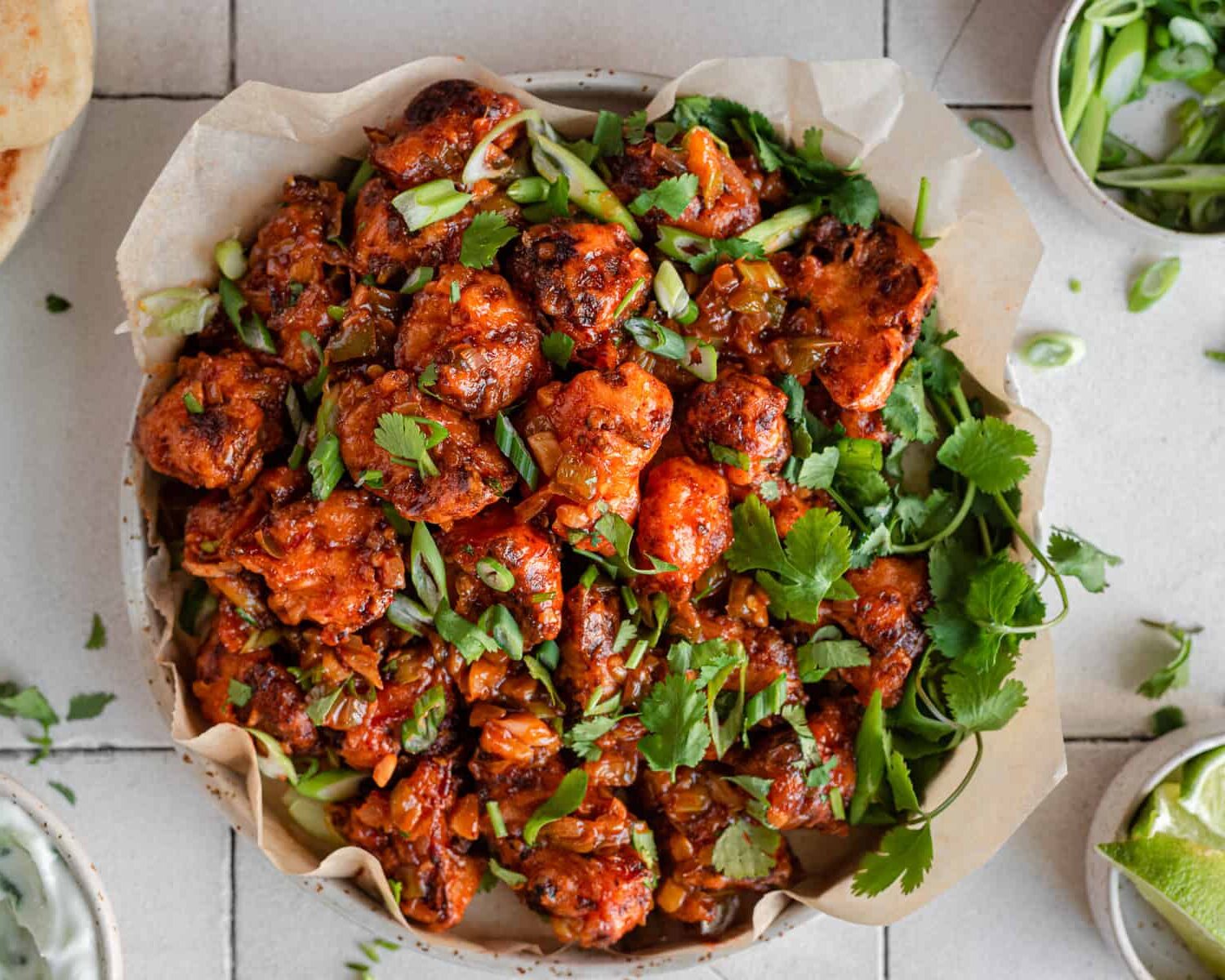 Gobi Manchurian is crispy fried cauliflower coated in a sweet, tangy, spicy, and umami-rich Indo-Chinese sauce that is finger-lickin' good.
It's easily one of the best appetizers you'll ever try and a must-make for your next party, game day, or any time you want to impress your friends and family.
Get the Gobi Manchurian recipe.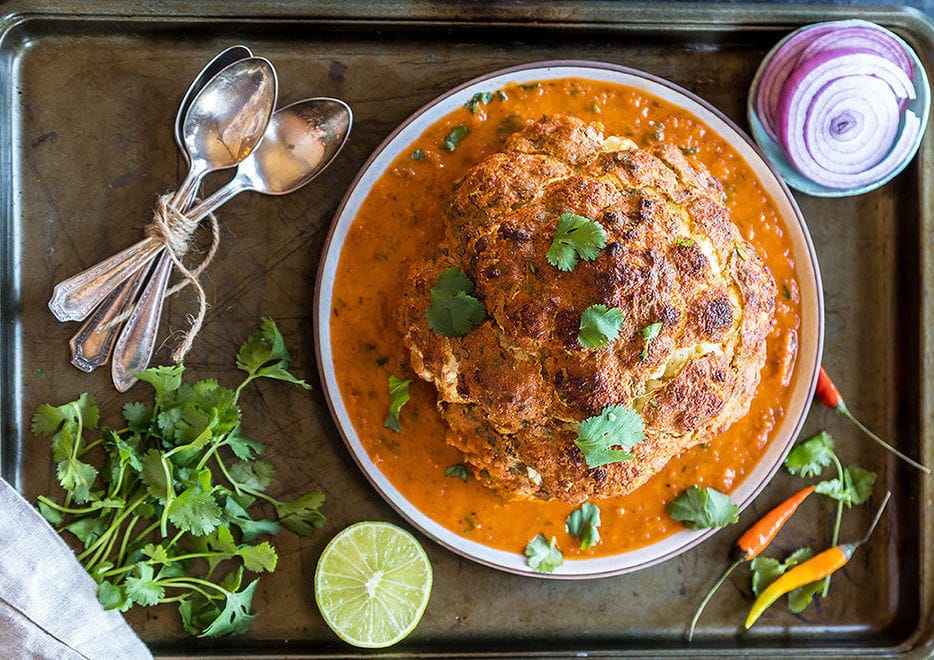 Are you unsure what to serve your vegetarian guests instead of turkey on the Thanksgiving table? Try this Roasted Cauliflower Tikka. Whole cauliflower marinated with aromatic spices, then baked in the oven and served with a tomato-based creamy sauce! This will surely impress your vegetarian guests!
Get the Whole Roasted Cauliflower recipe.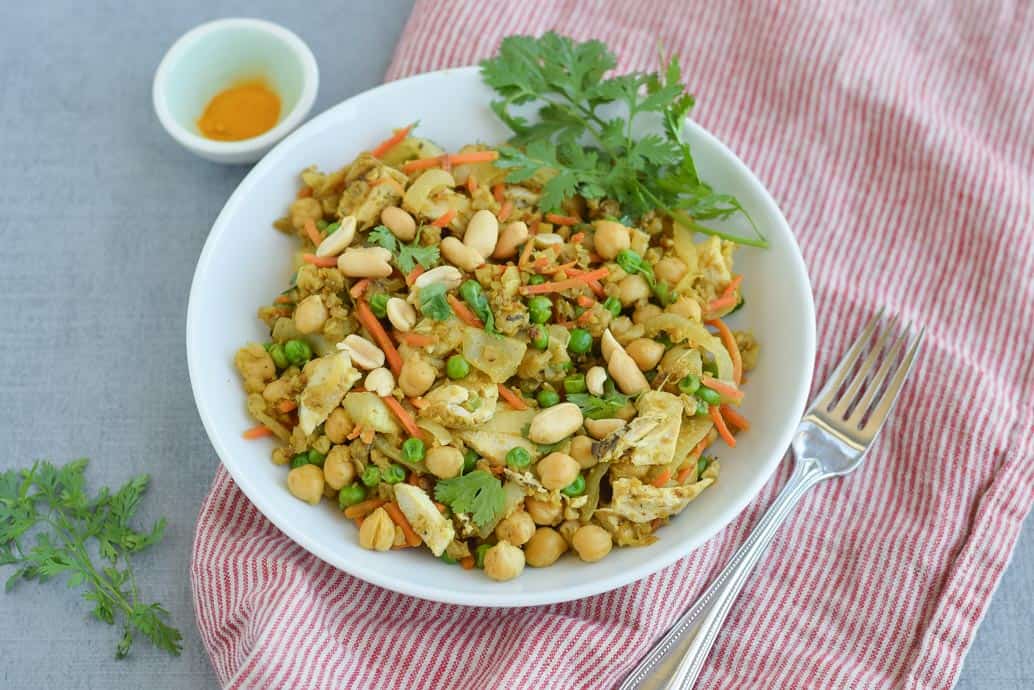 This Indian Cauliflower Rice is loaded with delicious Indian flavors thanks to spices like turmeric, cumin, and cayenne pepper, fresh vegetables like carrots, onions, and peas, and packed with protein from chickpeas. It's a quick and easy low-carb dish that comes together in just a few minutes.
Get the Cauliflower Rice recipe.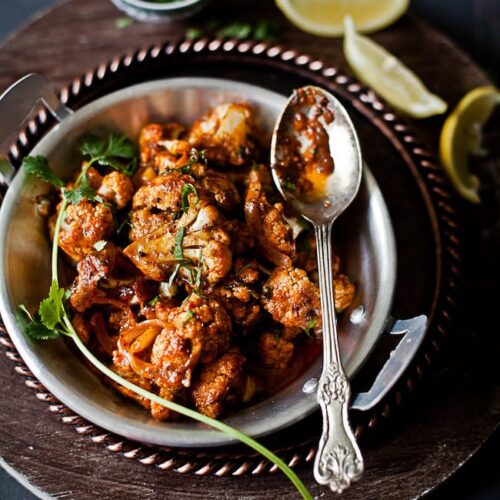 Achari Gobi is a unique North Indian cauliflower curry prepared in a pickled sauce. It is tangy, and spice-filled with bold flavor. Achari means pickled, and Gobi means cauliflower. It goes very well with rice or Indian flatbread.
Get the Achari Gobi recipe.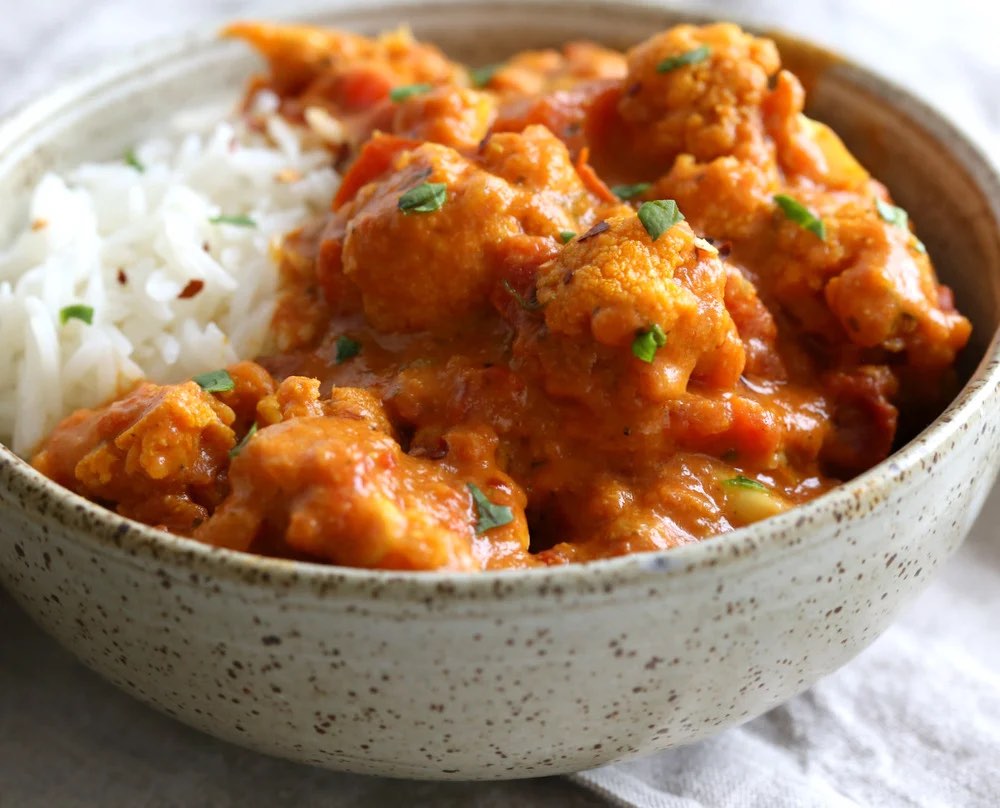 Vegan Cauliflower Tikka Masala with Instant Pot Tikka Masala Sauce. Flavorful Weekday Dinner. Freezer Friendly. Glutenfree Soyfree Nutfree option
Get the Cauliflower Tikka Masala recipe.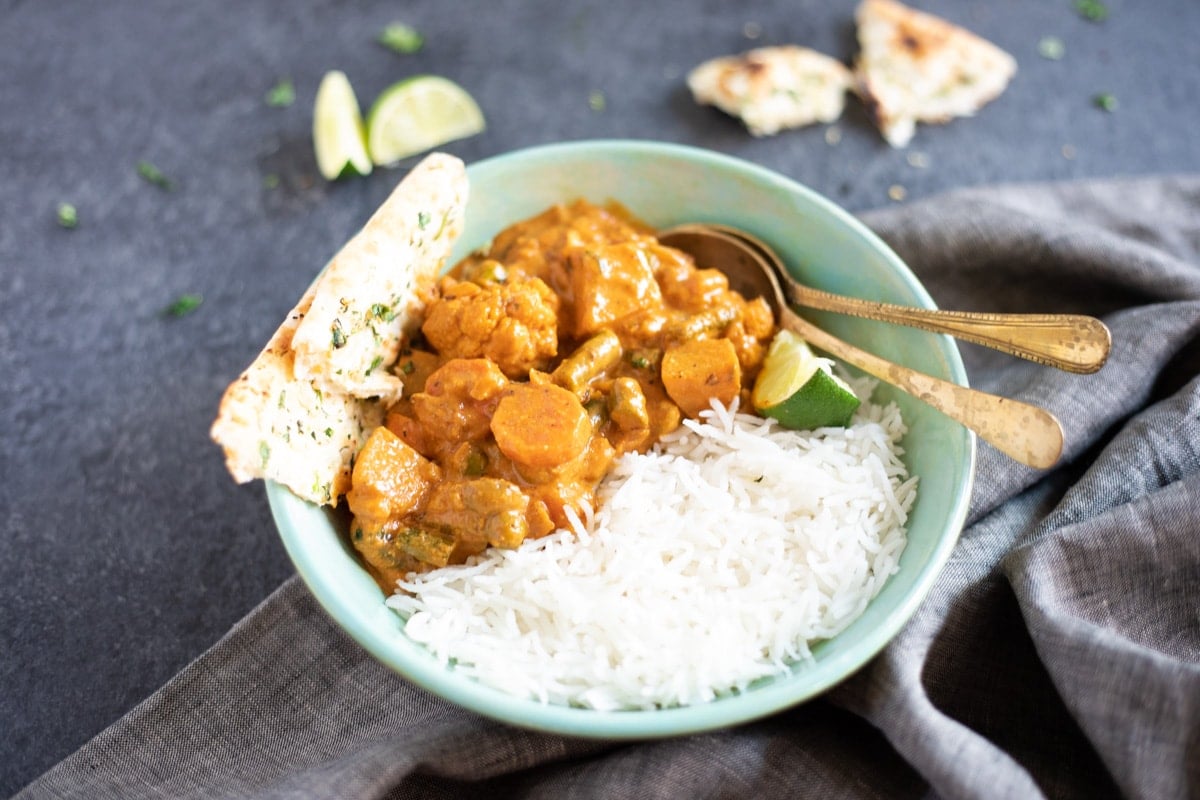 This restaurant-style creamy vegetable korma curry is a perfect blend of vegetables such as cauliflower, green beans, and carrots in a creamy coconut sauce. A vegan & gluten-free curry that pairs perfectly with naan or rice.
Get the Vegetable Korma recipe.
Spice Up Your Soup Game With 10+ Flavorful Indian Soup Recipes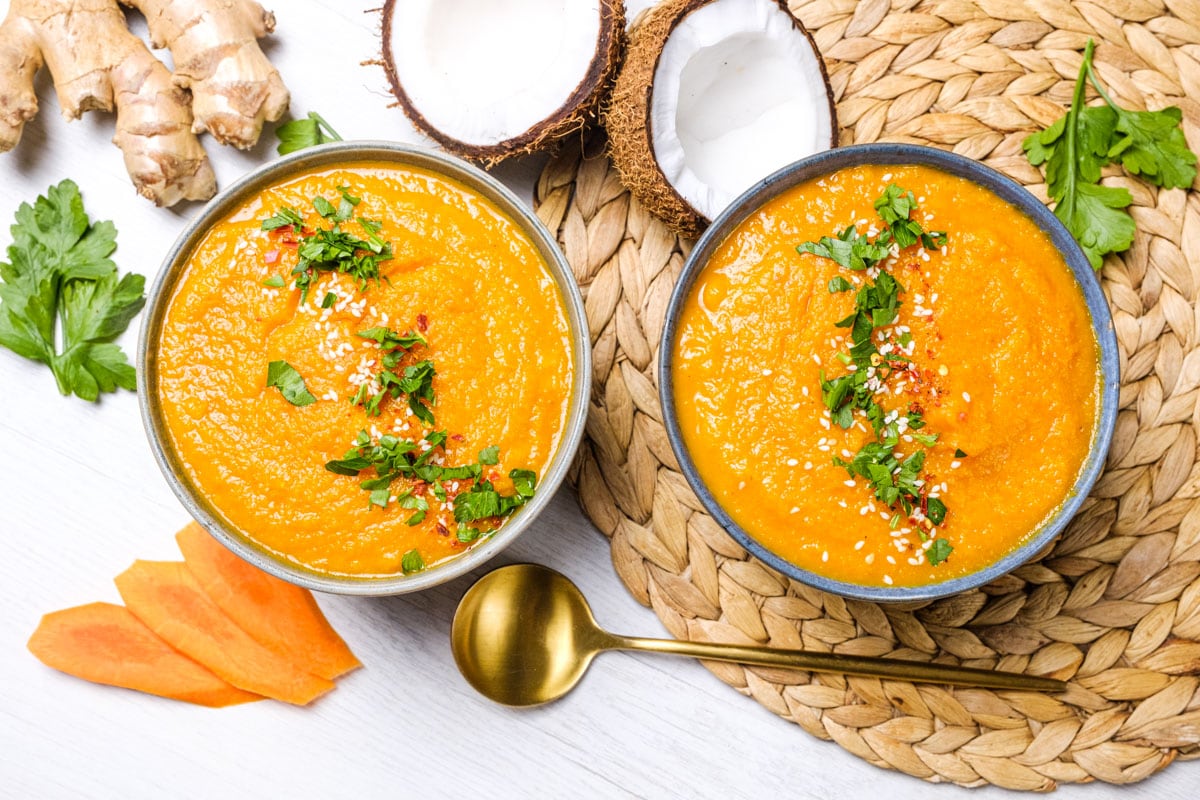 Looking for cozy Indian soups to start your meal? Here are 10+ Indian Soup Recipes made with wonderful spices to warm you up. This collection of soups includes vegan, vegetarian, and chicken soups.
Get the 10 Amazing Indian Soup Recipes.
You're Missing Out on These 12 Vibrant Indian Salad Recipes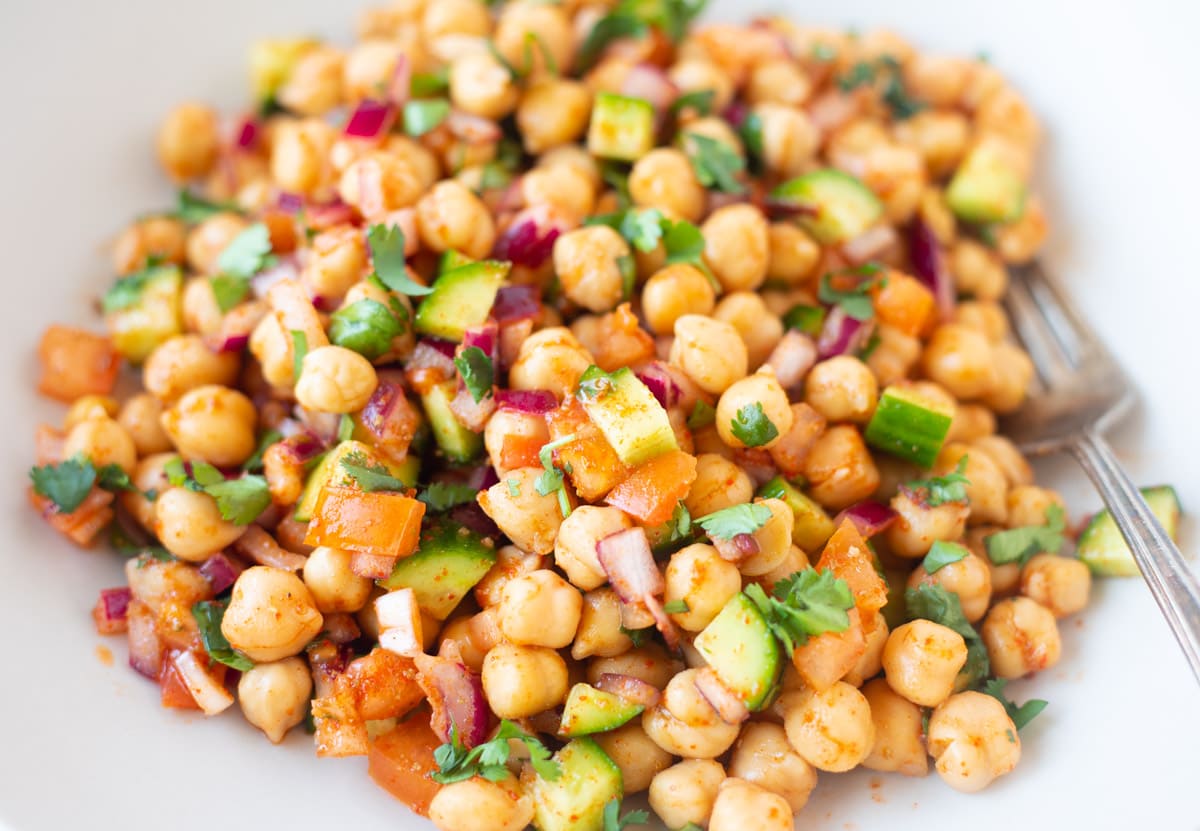 Salads are a great way to add freshness and variety to our diet. If you're looking for healthy sides to elevate your next meal, we have an incredible collection of Indian salad recipes here.
Get the 12 Amazing Indian Salad Recipes.
Don't Miss Out on These 25 Flavorful Indian Appetizers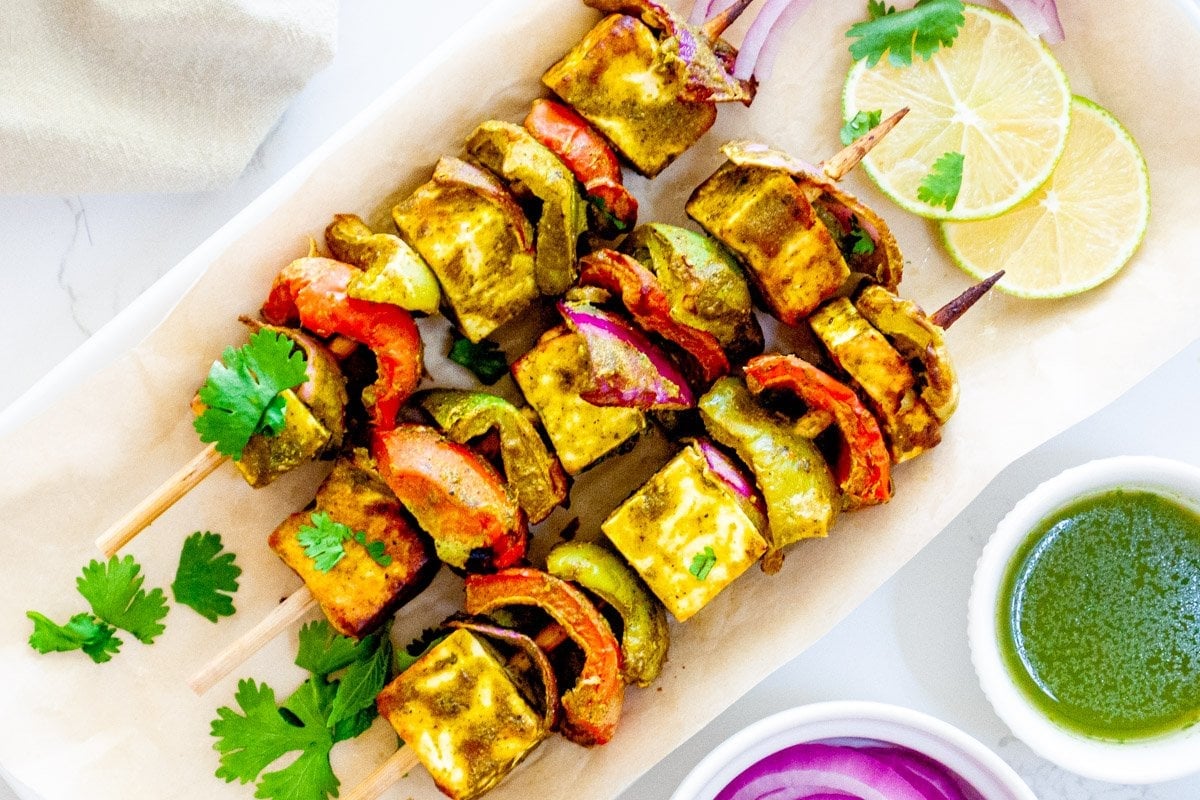 Looking for easy Indian appetizers? Look at these popular Indian recipes that are delicious and easy to make. These snacks are perfect for any occasion – with your evening tea, as starters for a party, or something to munch while working.
Get the 25 Best Indian Appetizers.