Are you excited for game day!? Super bowl is just around the corner. Whether you are a fan of football or not - I bet you would agree the most important part of the day is - FOOD. Here I am sharing 25+ amazing ideas for a vegetarian super bowl party!
Traditionally, super bowl party foods have always been very meat heavy. But there is no surprise that many people are turning to a vegan or vegetarian diet. But not to worry! There are plenty of ideas to host a vegetarian game day party!
Whether you are inviting friends for a large party or having a small get together with family, these vegetarian party food ideas are perfect to make!
Many recipes are dairy-free and plant-based. Lots of appetizers and snacks to keep everyone entertained during the game. All of the party foods are easy to make, tasty, and most are healthy too. Hope you enjoy them!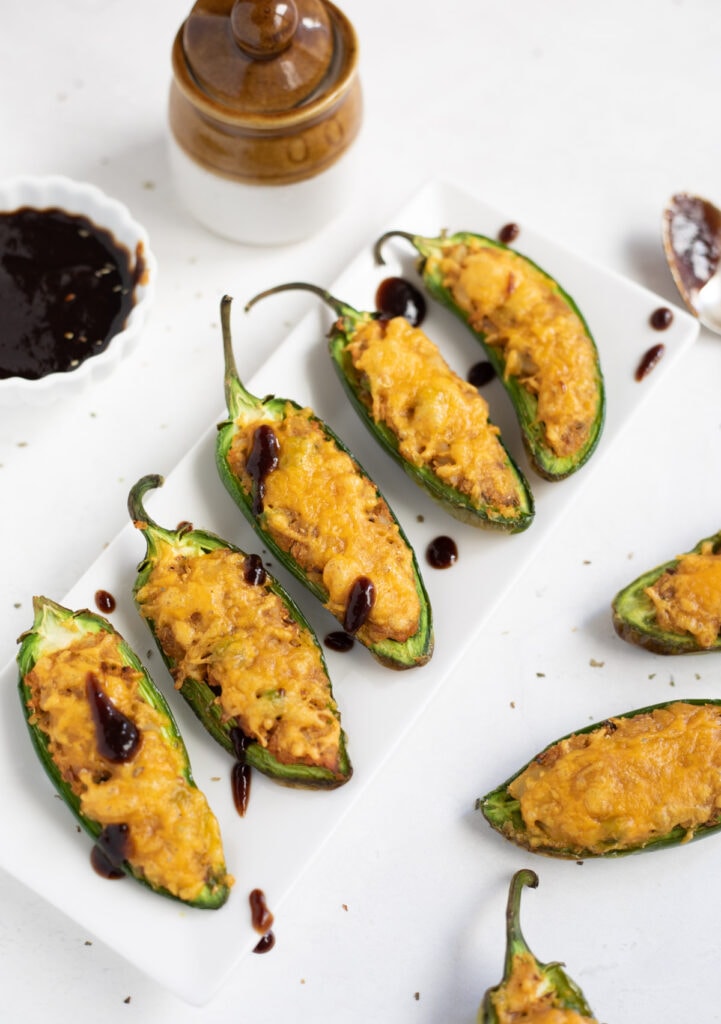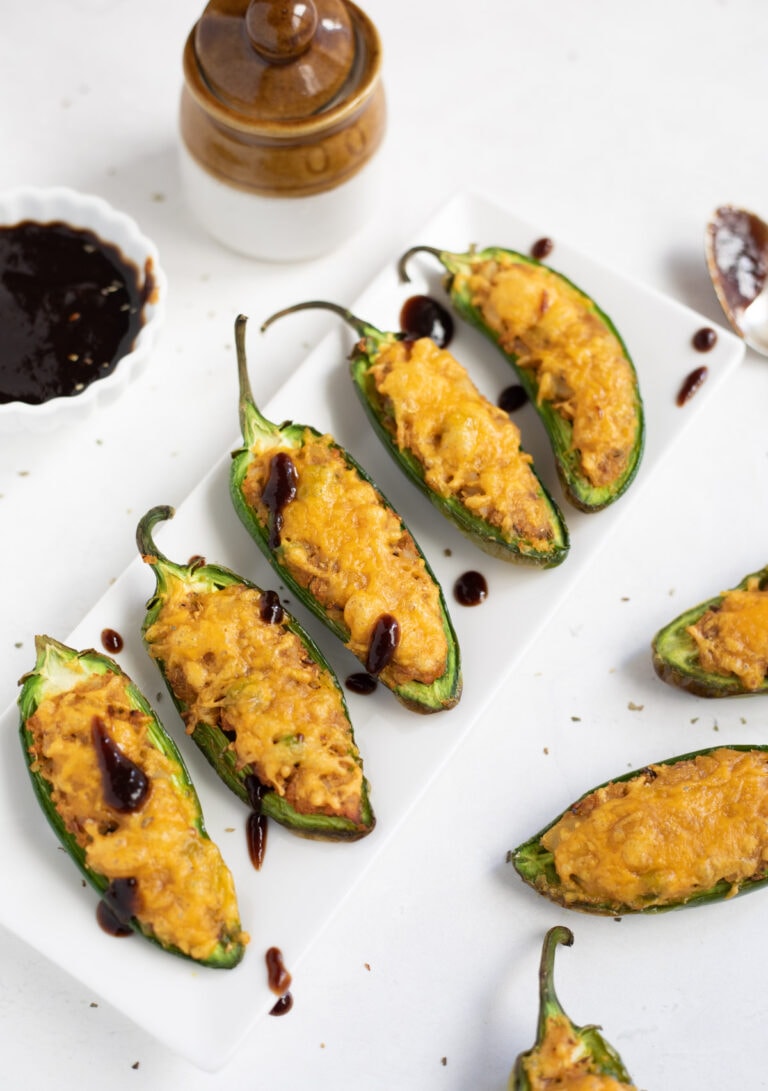 Cheesy Samosa Jalapeno Poppers is an Indian twist to the favorite party appetizer. This is a vegetarian and gluten-free version made in the air fryer for the samosa lovers.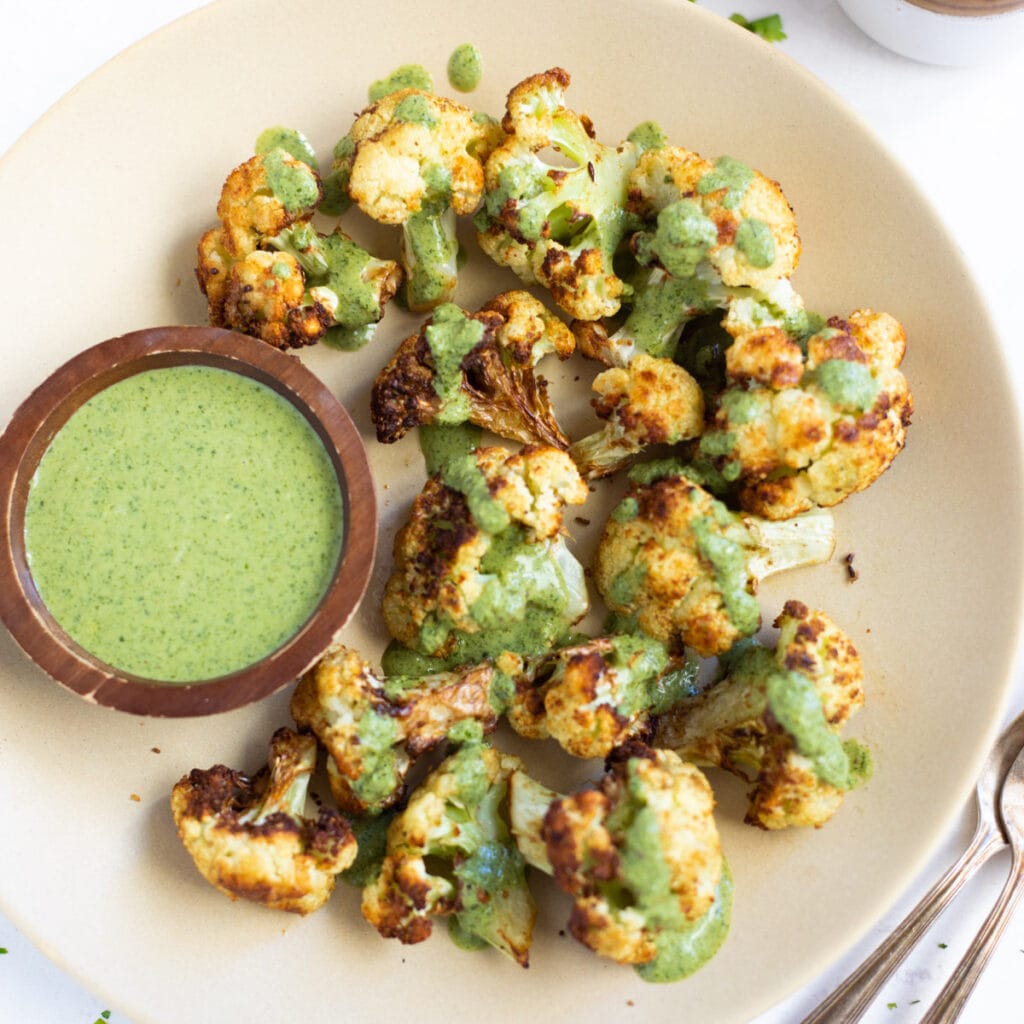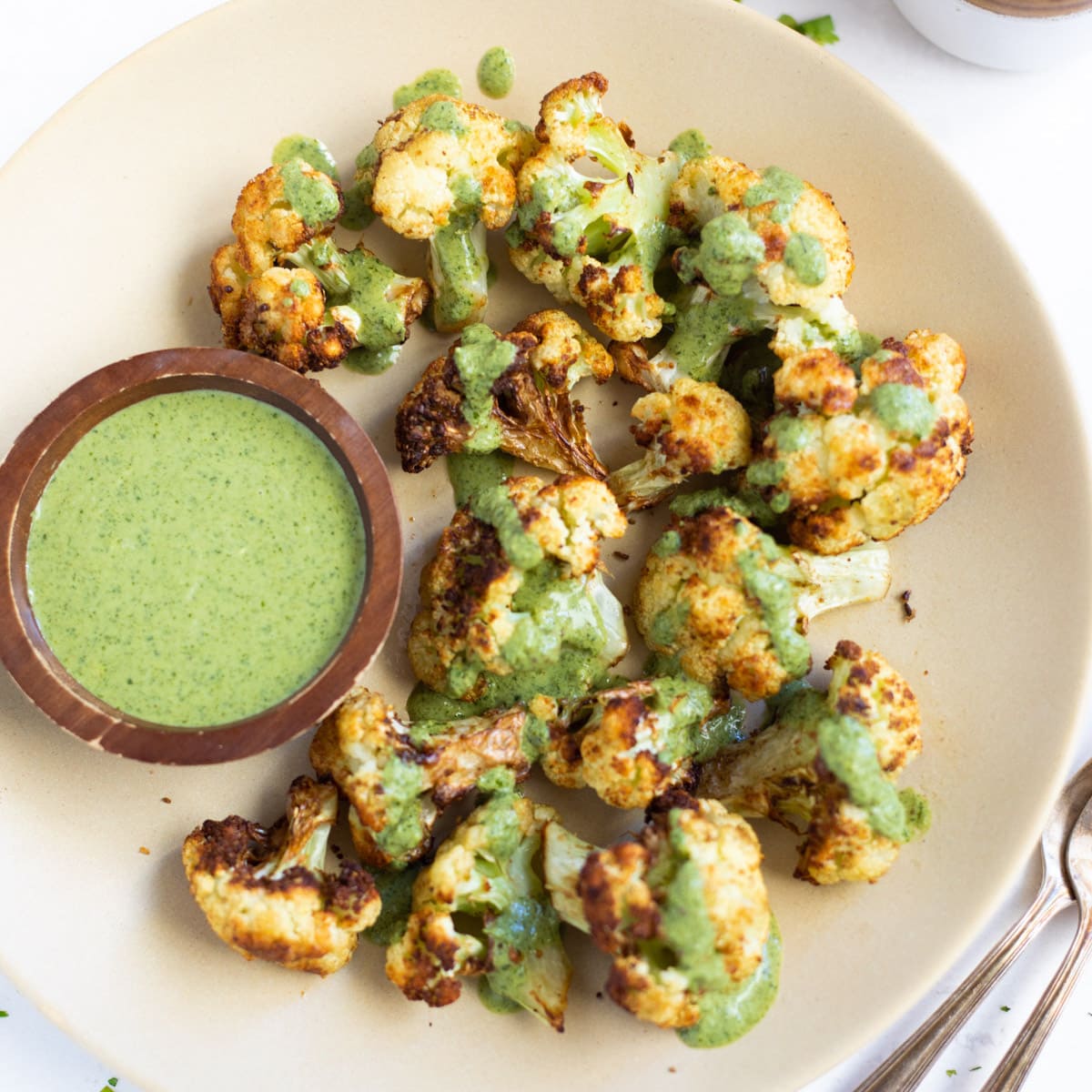 This Air Fryer Cauliflower seasoned with spices is so easy to make and amazingly delicious topped with cilantro yogurt sauce. Enjoy as a wonderful low carb side dish or appetizer.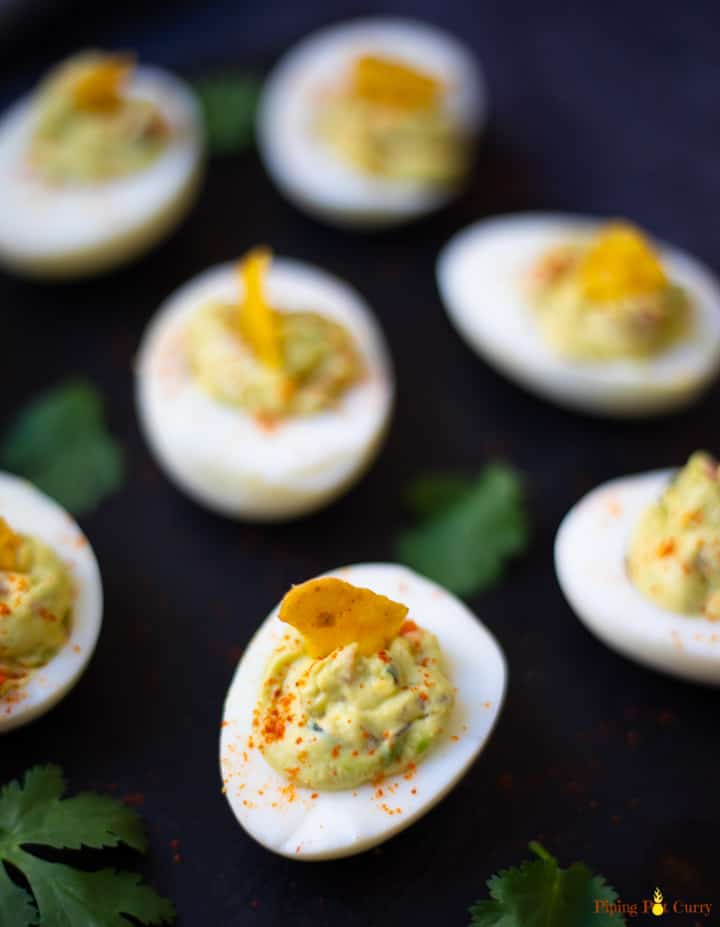 Guacamole Deviled Eggs are a healthy twist to the traditional deviled eggs. Enjoy as a snack or serve as an appetizer for your next gathering!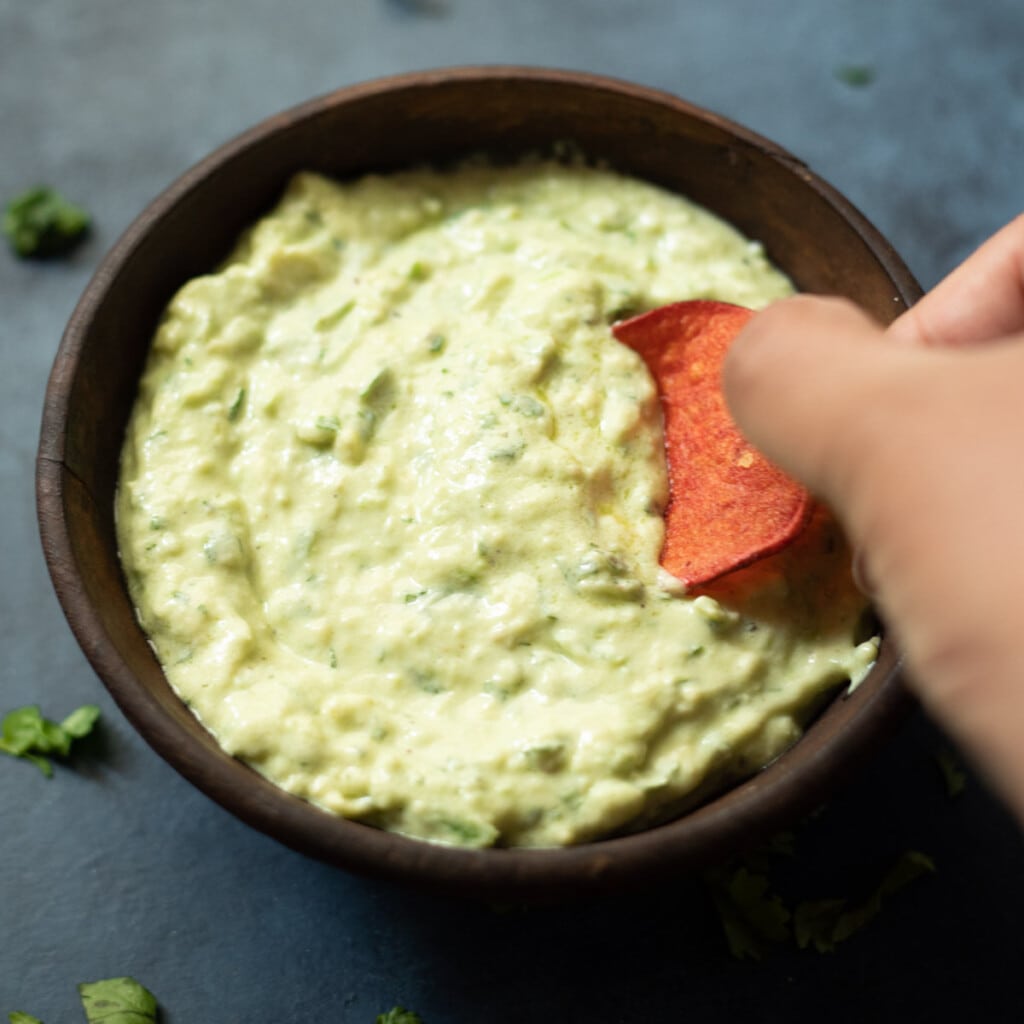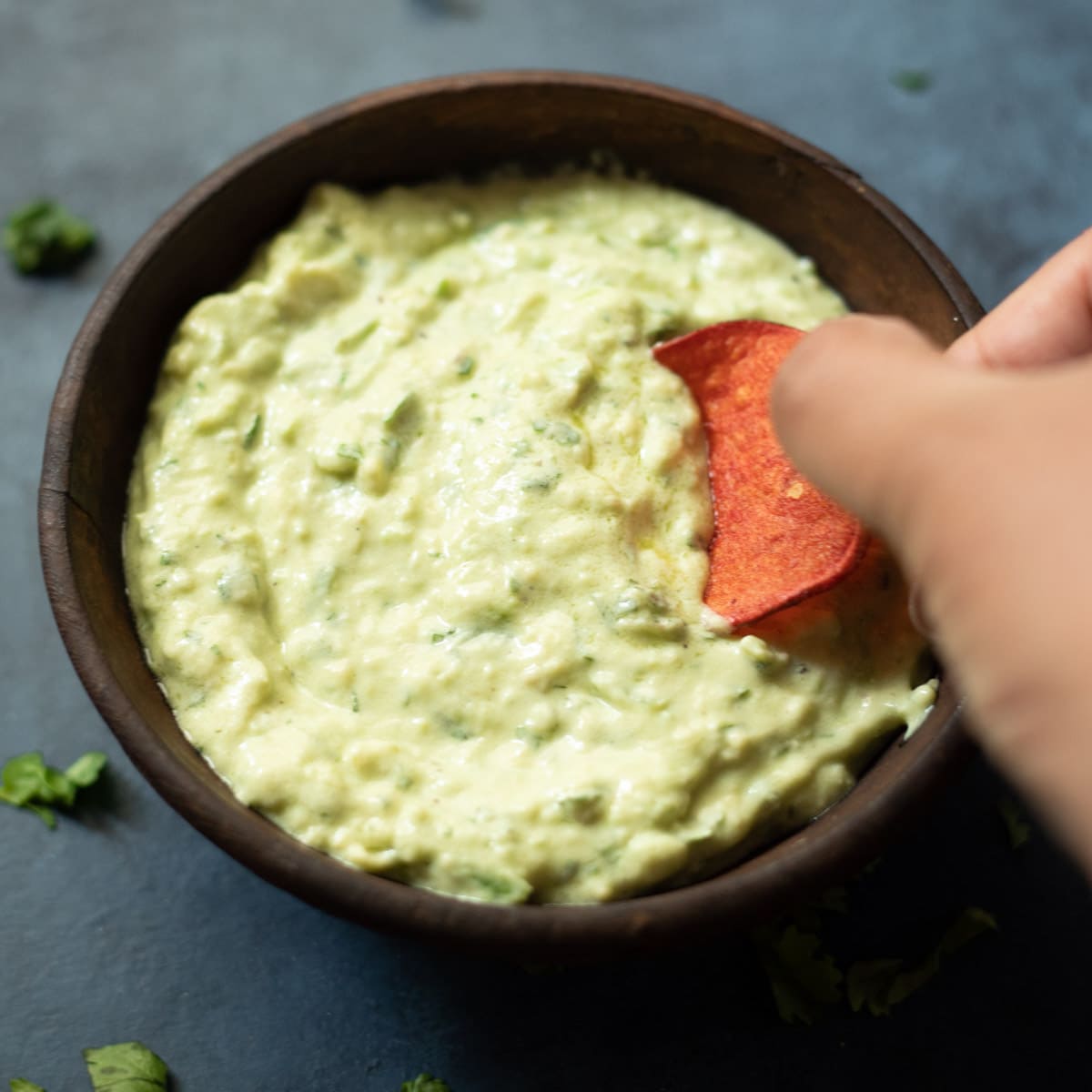 This magical Creamy Avocado Cilantro Sauce is finger licking delicious. It takes just 5 minutes to make in a blender and is perfect on tacos, burgers, salads, or just as a side with chips and vegetables.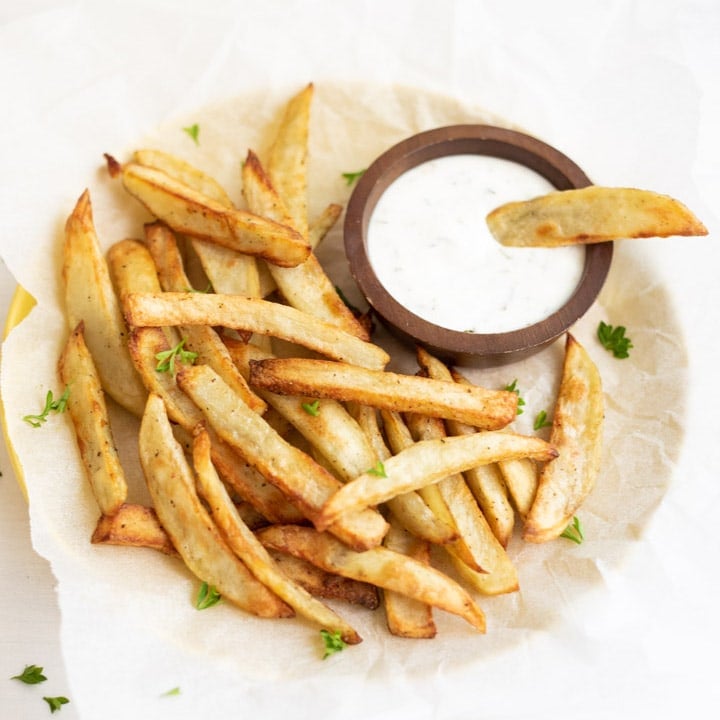 Try these easy Homemade French Fries made in the Air Fryer. They are so good, you will never want to have deep-fried fries again!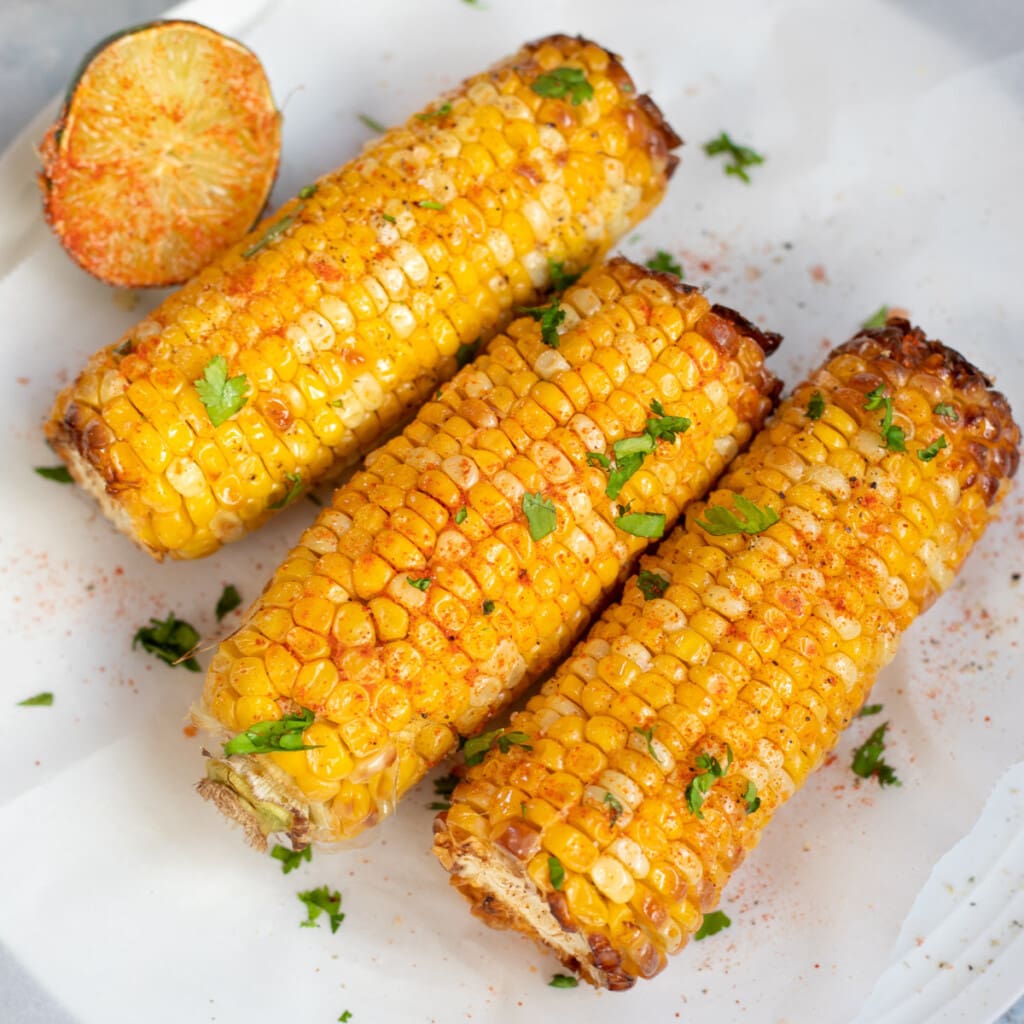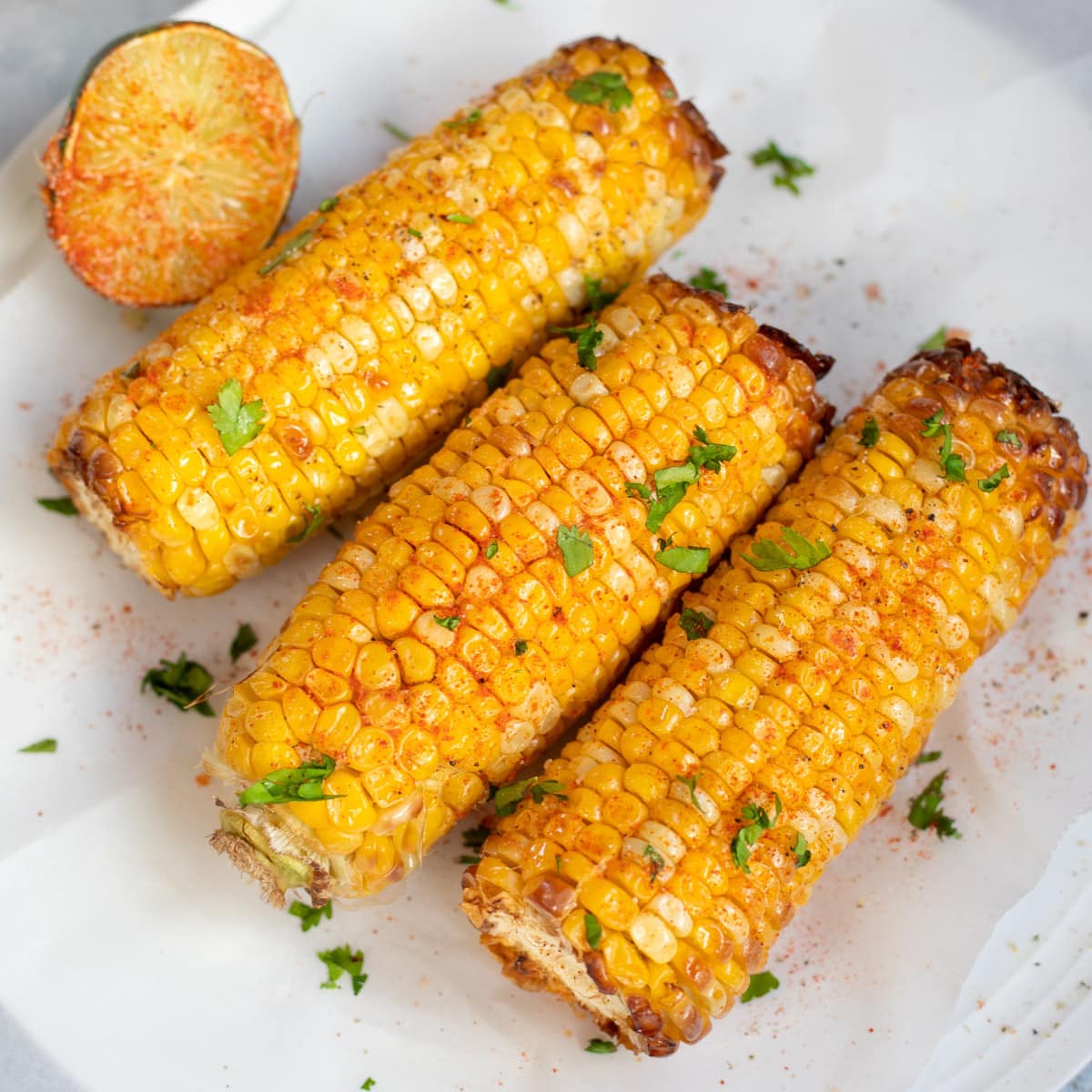 This grilled Air Fryer Corn on the Cob is so easy to make and so good! Spice it up the way you like, and enjoy as an appetizer, snack or side!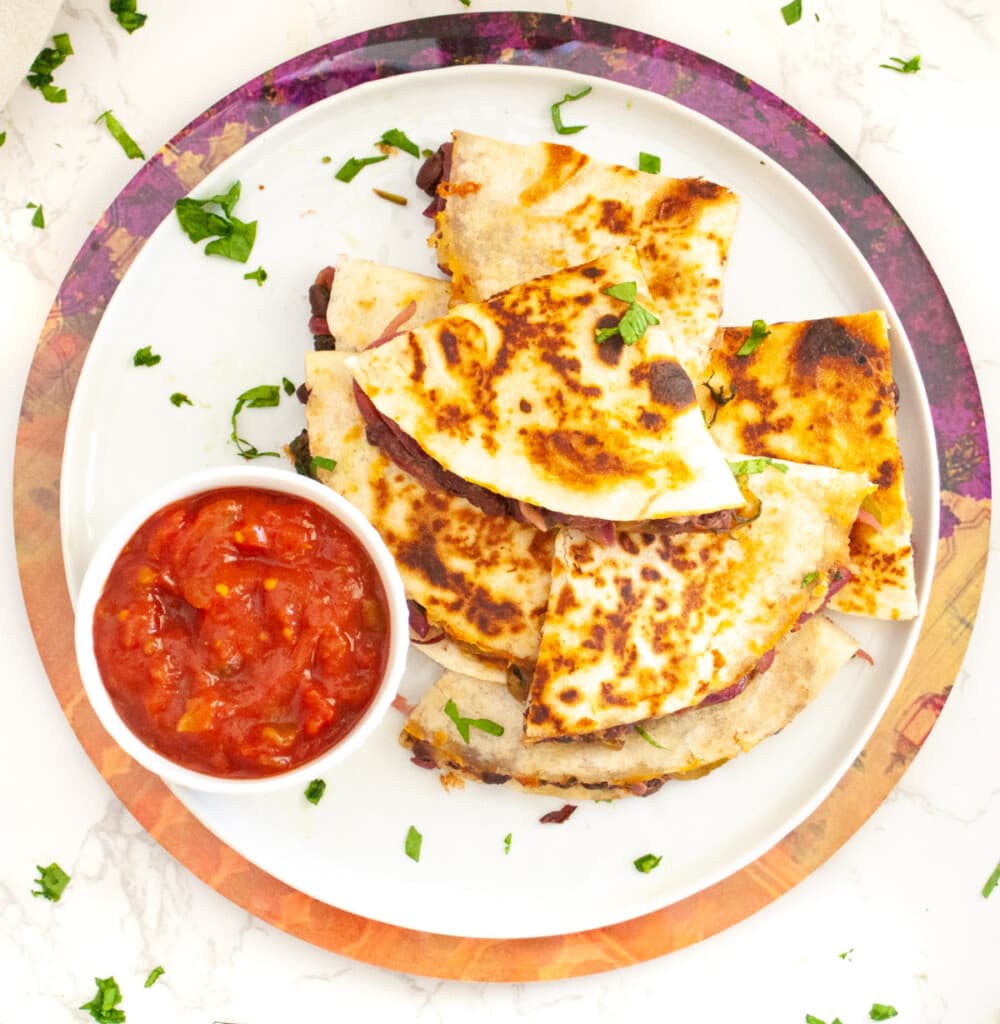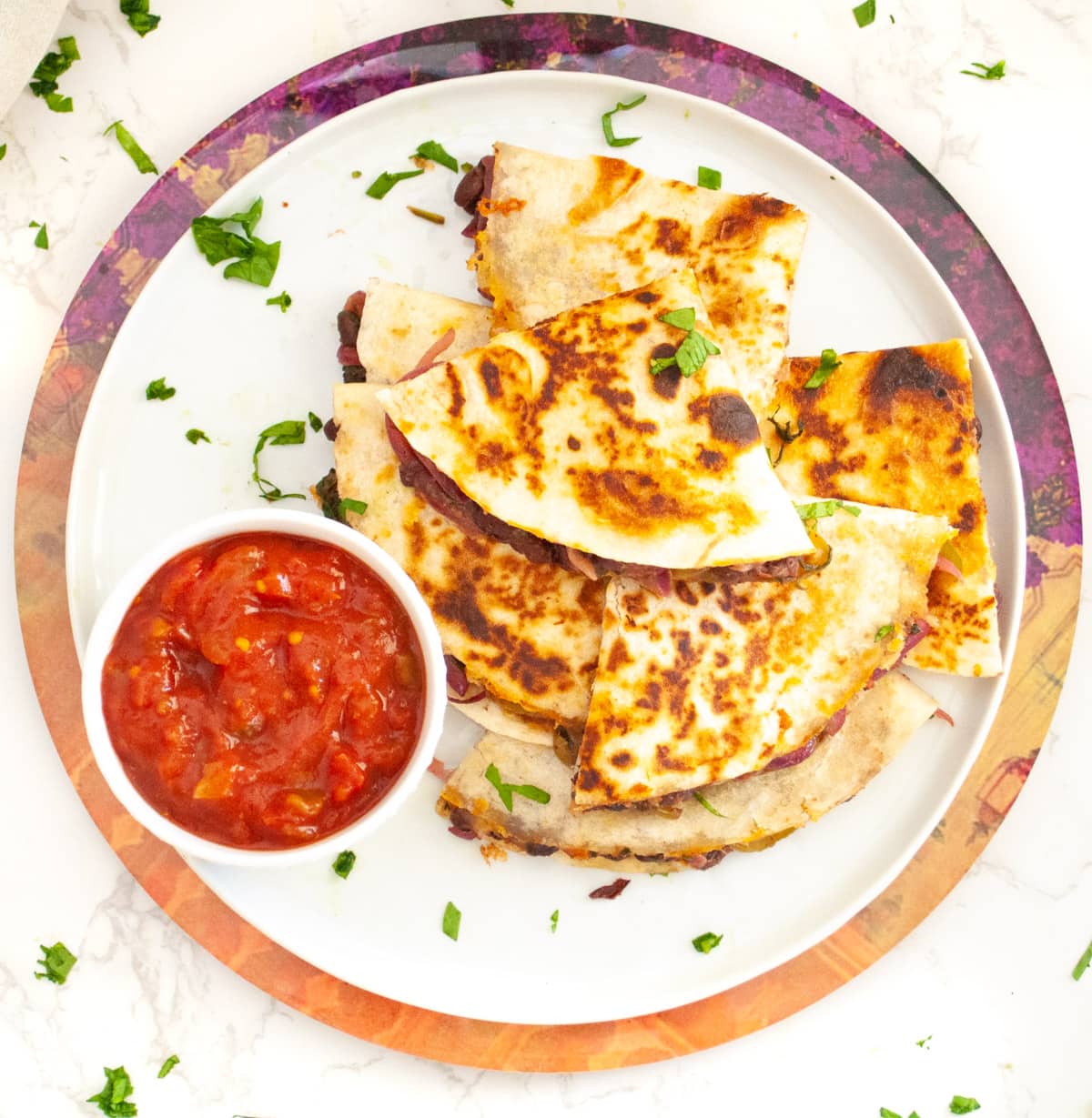 Loaded black beans quesadillas are packed with beans, sautéed onions, bell pepper, spinach, and a generous amount of cheese. They are hearty and make a quick and easy weeknight meal that can be customized to your taste!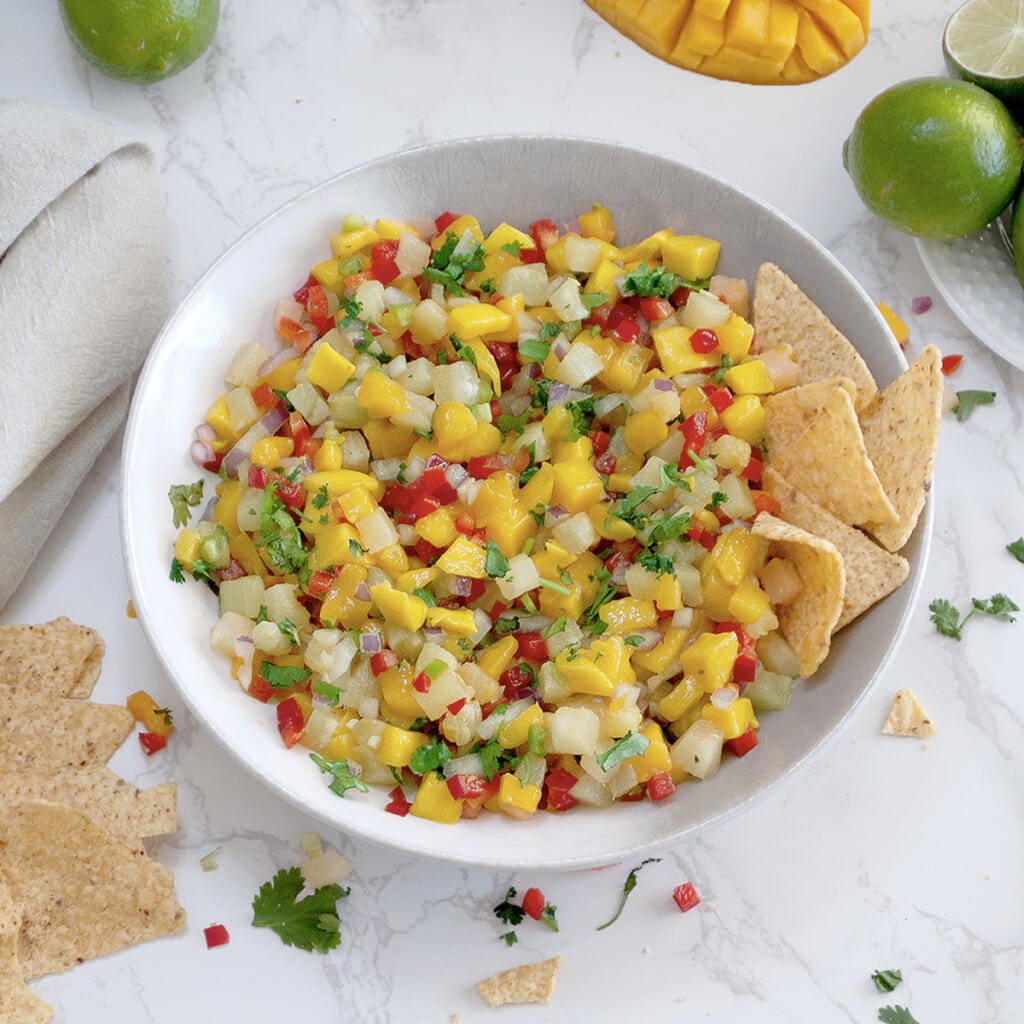 This sweet, spicy Pineapple Mango Salsa is so refreshing and bursting with tropical flavors, just perfect for summer. Serve it with tacos, fish, or enjoy just as a dip with chips.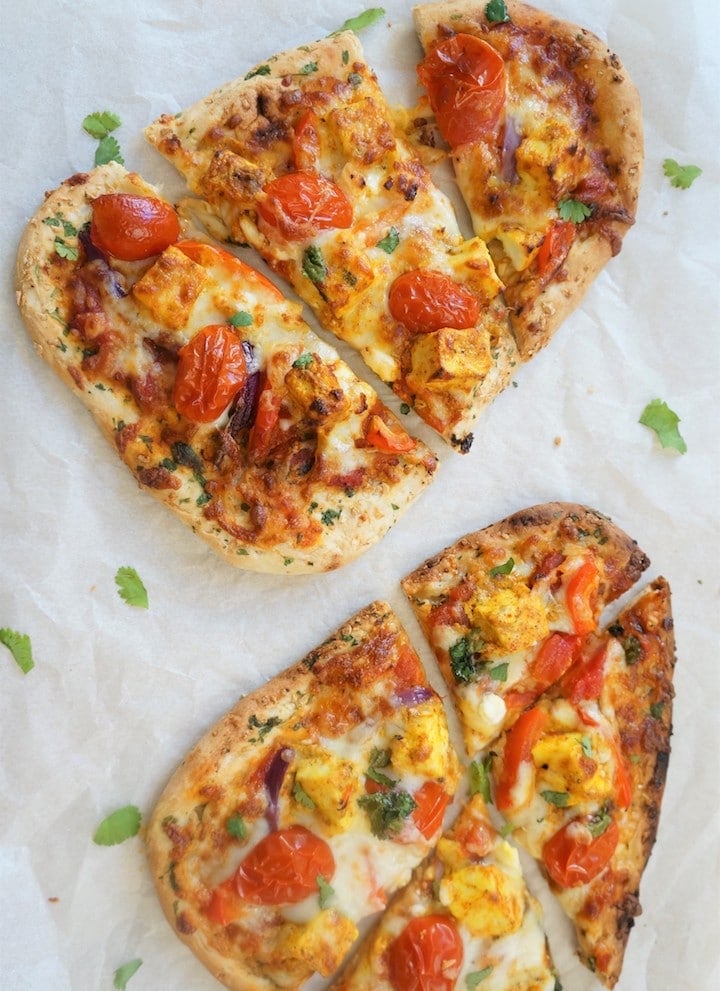 Tandoori Paneer Naan Pizza made with marinated paneer, red peppers, onions, grape tomatoes. This is a delicious and quick fusion pizza is great for an easy game day appetizer!
Baby Potatoes cooked with aromatic spices, as a one-pot dish, are perfect to serve as an appetizer or a side dish. These delicious and easy Bombay Potatoes take just 20 minutes to make in the Instant Pot or on stovetop.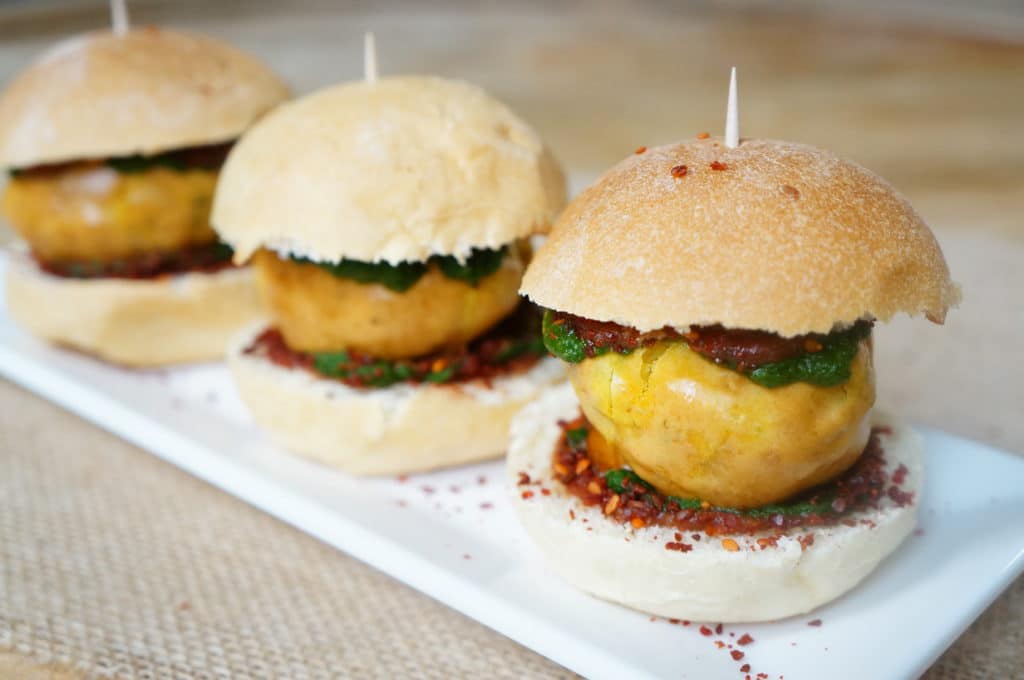 Potato Fritter Sliders, is a game day twist of the humble Mumbai street food, Vada Pav. A fried potato fritter is stuffed in between dinner rolls, along with sweet and spicy sauces or chutney.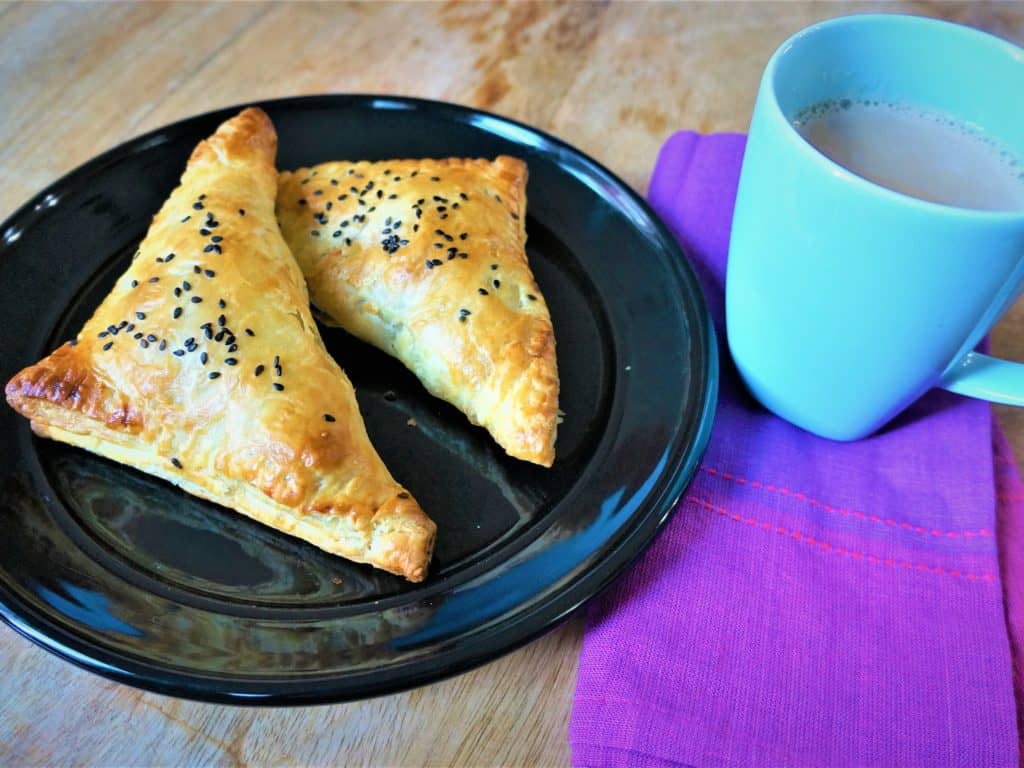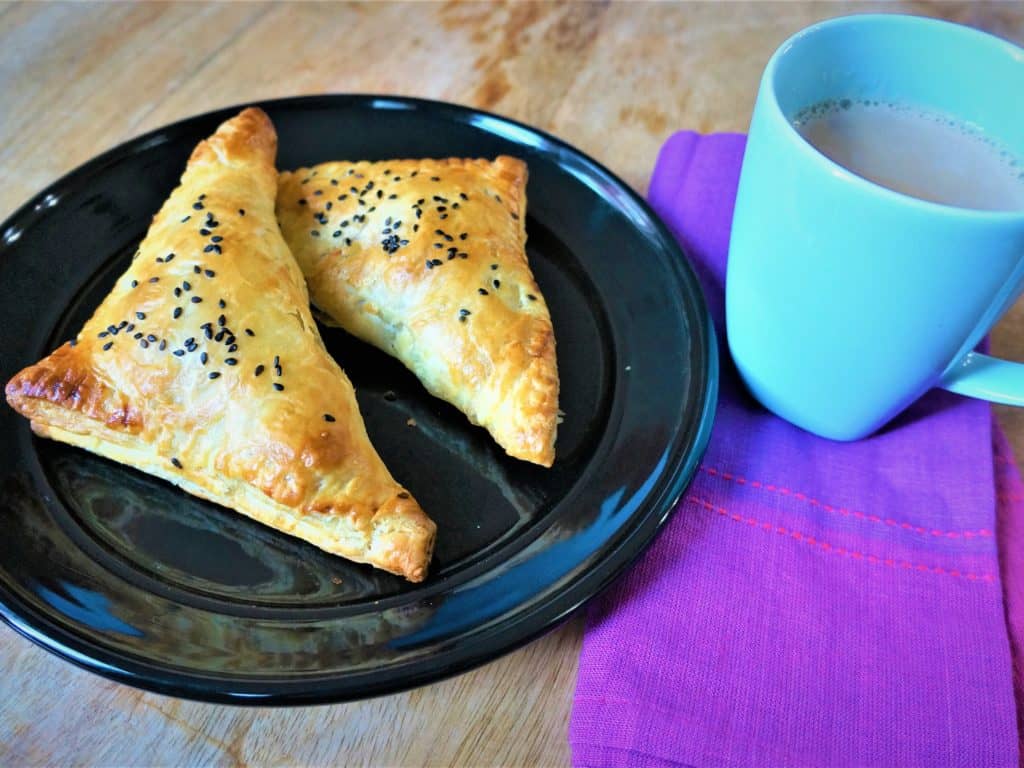 A flaky golden crust with spicy flavorful paneer filling. Perfect appetizer for a party that can be prepared ahead of time. So easy and delicious!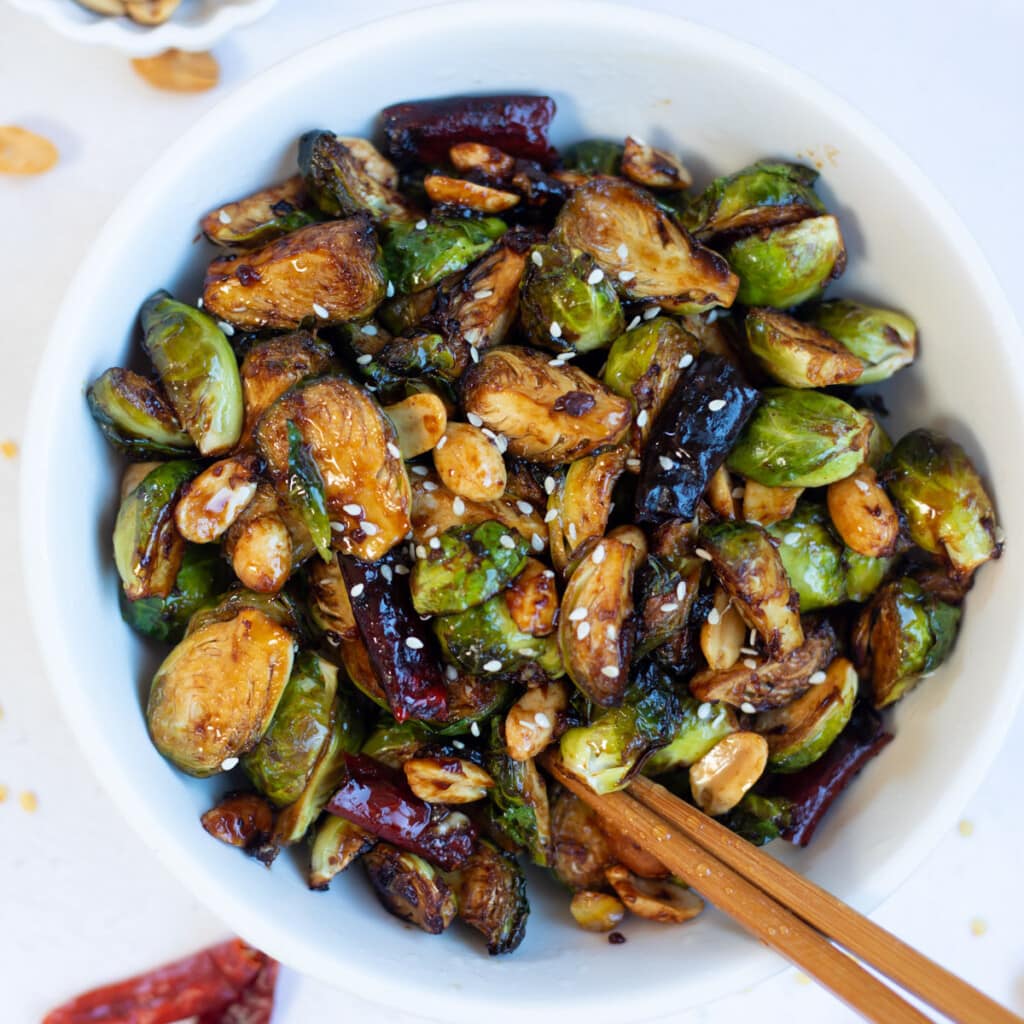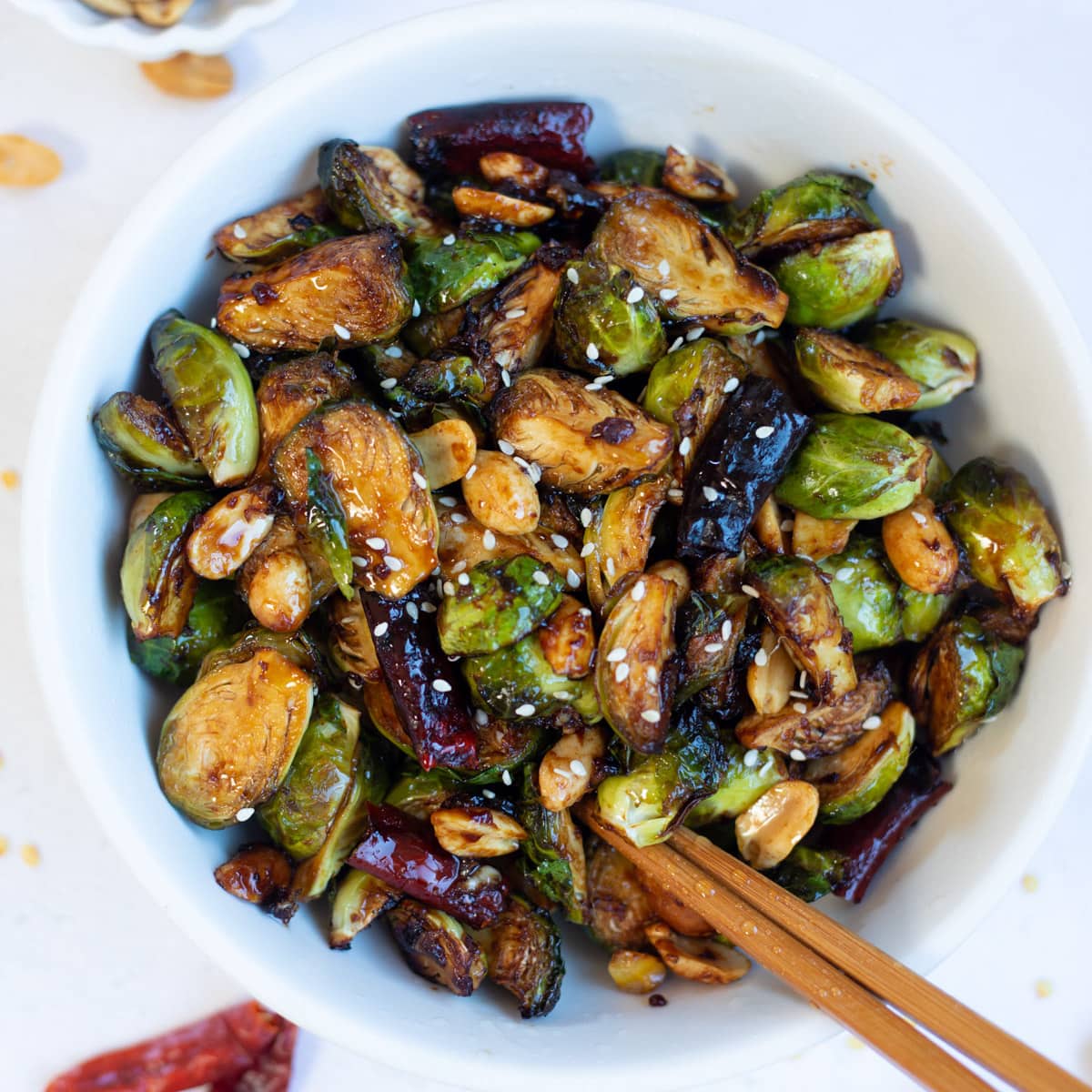 A simple yet delicious appetizer, these Kung Pao Brussels sprouts are easy-to-make. Garnished with roasted peanuts and sesame seeds, they can be made in less than 30 minutes.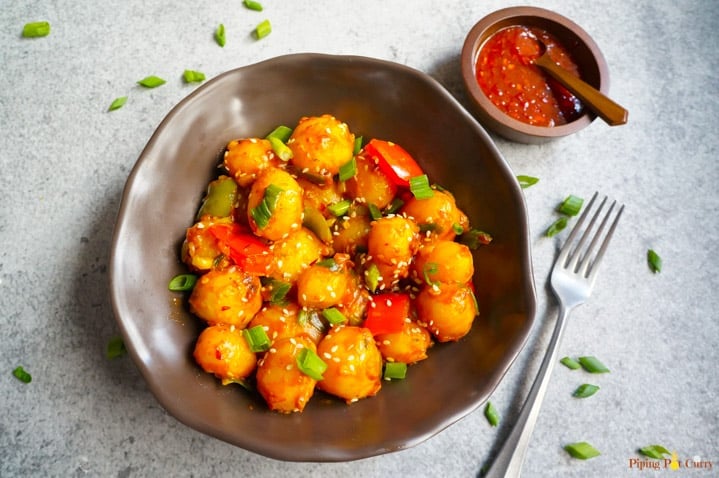 Flavorful and easy Garlic Chili Potatoes, made with steamed potatoes, garlic, chili sauce and honey, sprinkled with green onions and sesame seeds.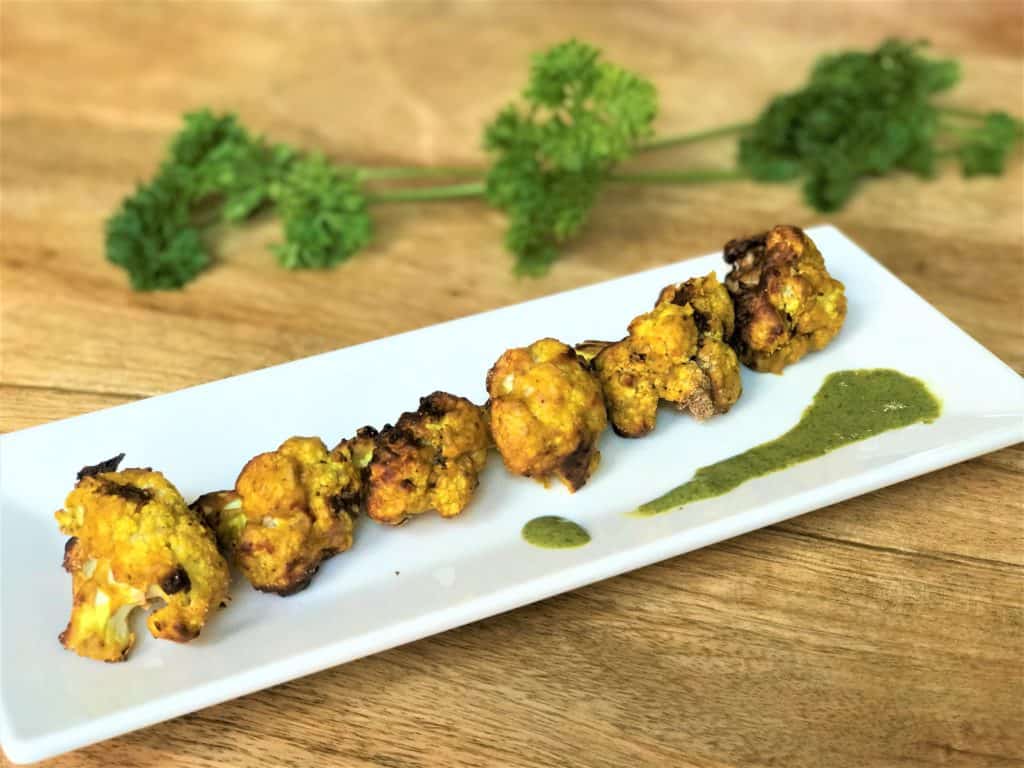 Tandoori Gobi in the air fryer is a great snack or appetizer. A North Indian favorite, nutritious with no oil and easy to prepare.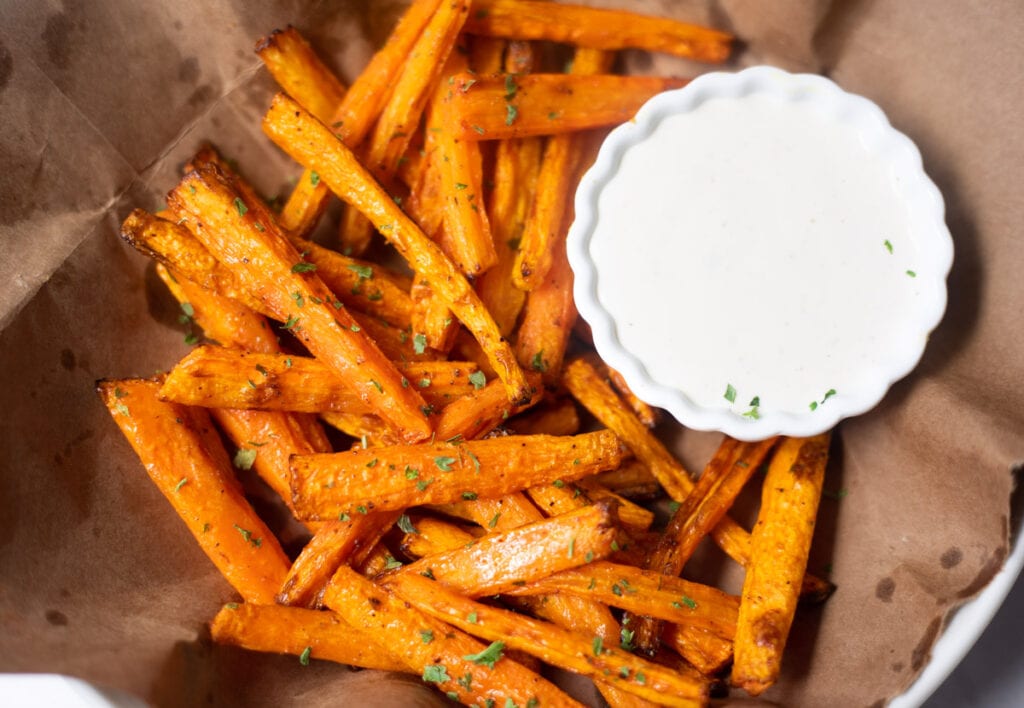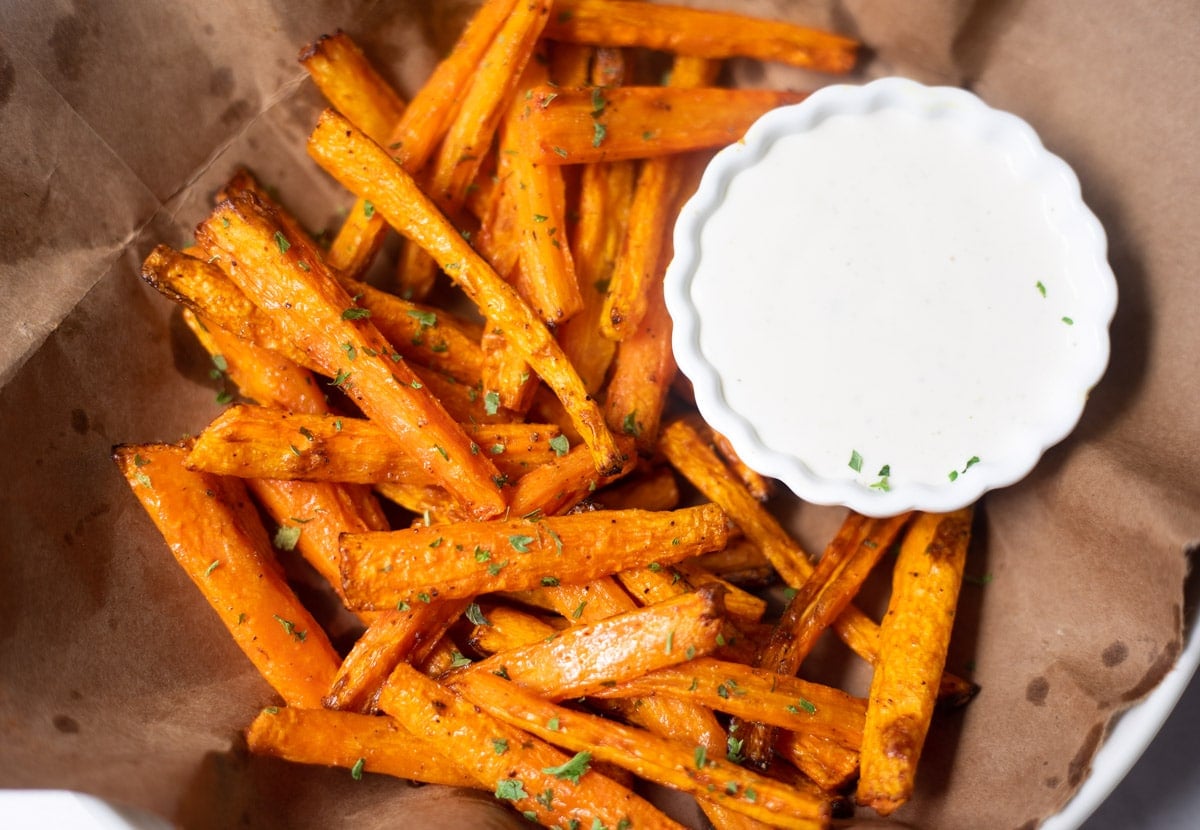 Perfectly seasoned and so delicious, these air fryer roasted carrots are a quick healthy snack or side dish. Make these crispy yet tender roasted carrots in the air fryer or oven.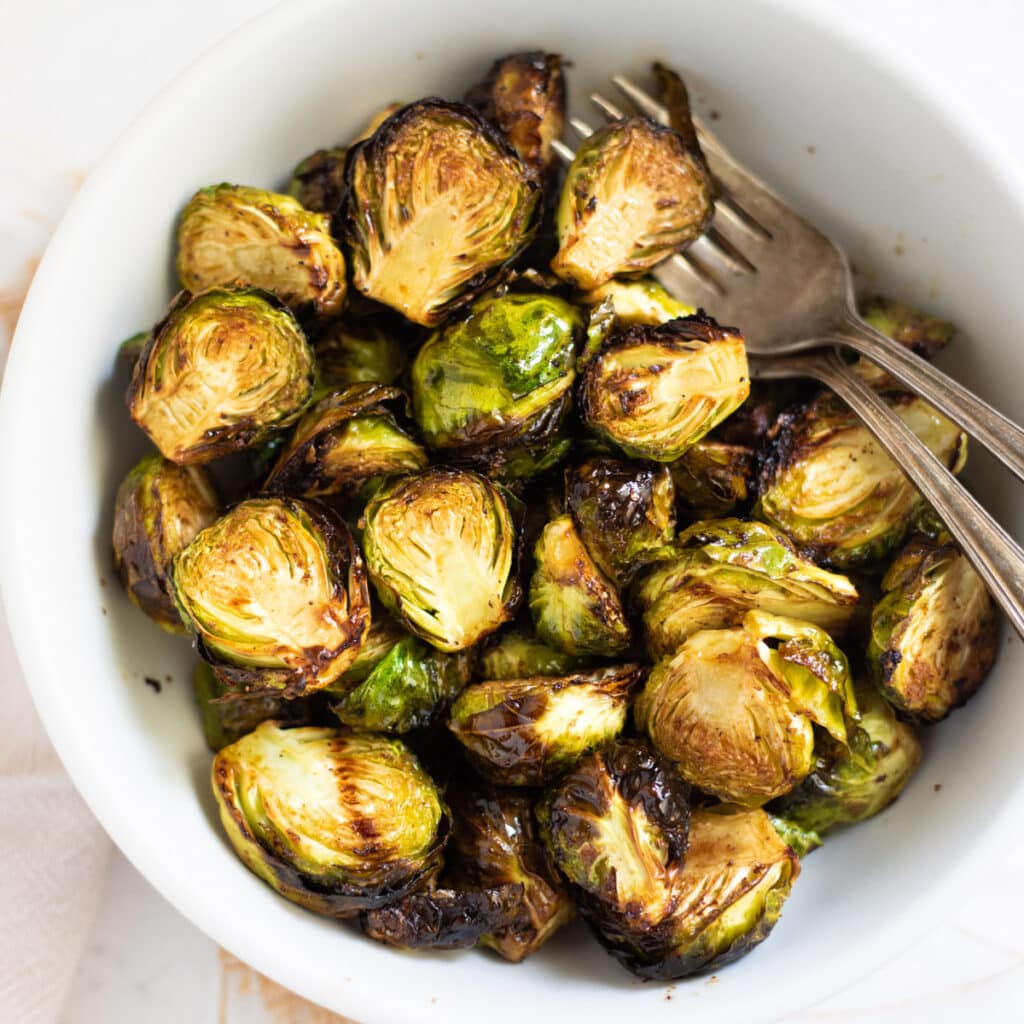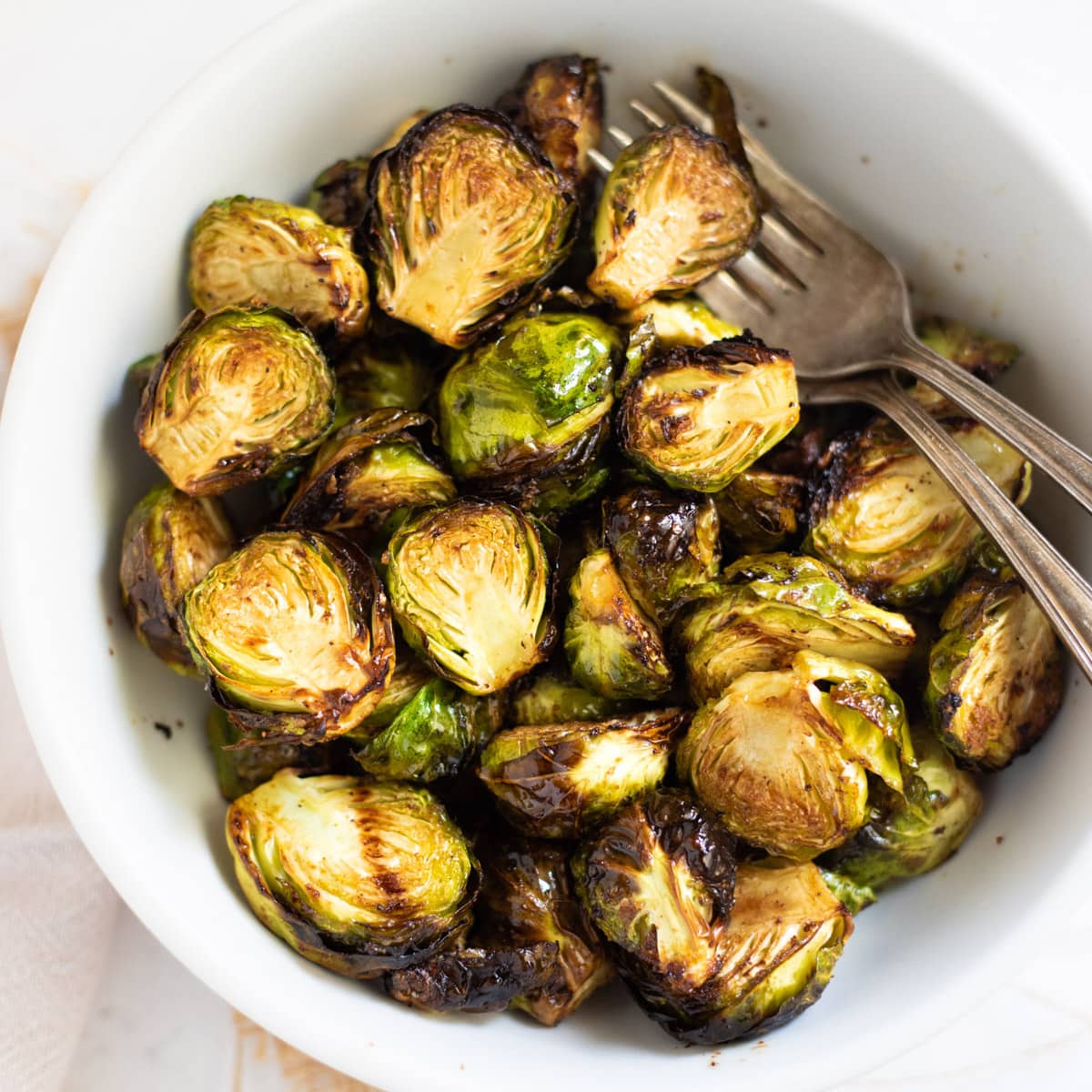 A delicious appetizer of crispy air fryer brussels sprouts. Crispy on the outside and tender on the inside, these are a perfect snack.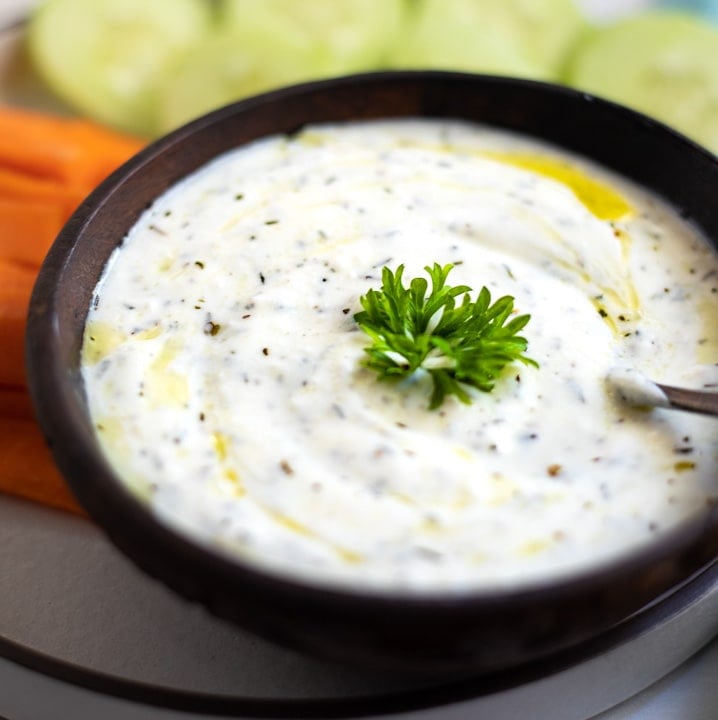 This easy Yogurt Dip is made with a few ingredients and can be put together in just 5 minutes. It is fresh, creamy and flavorful, perfect to enjoy with veggies, fries or as a topping for kebabs.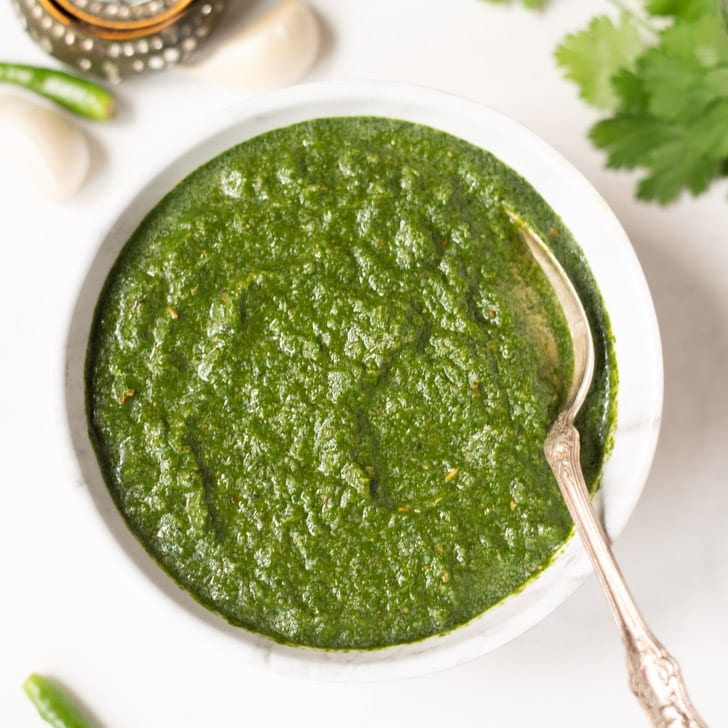 A cool, spicy and tangy green chutney. This no-cook mint cilantro chutney is a must try accompaniment to Indian food such as samosa, chaat, kebabs and sandwiches.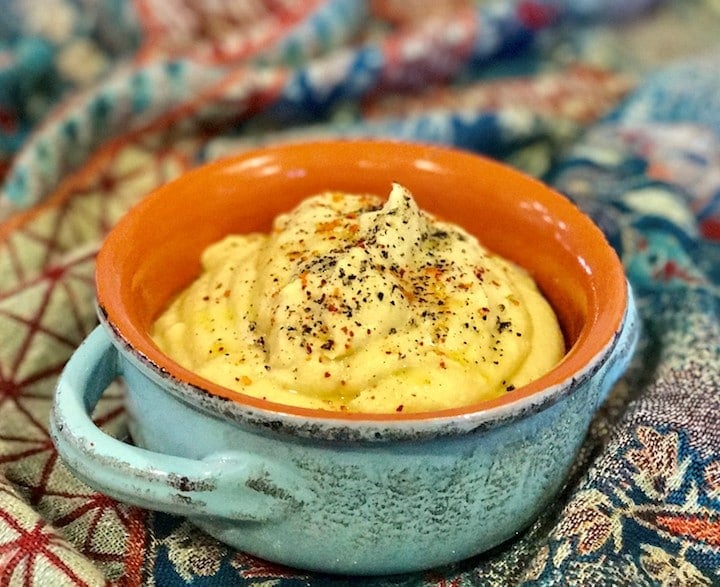 Hummus is a perfect vegan dip for a party. This recipe uses dried chickpeas to make creamy flavorful hummus in less than an hour.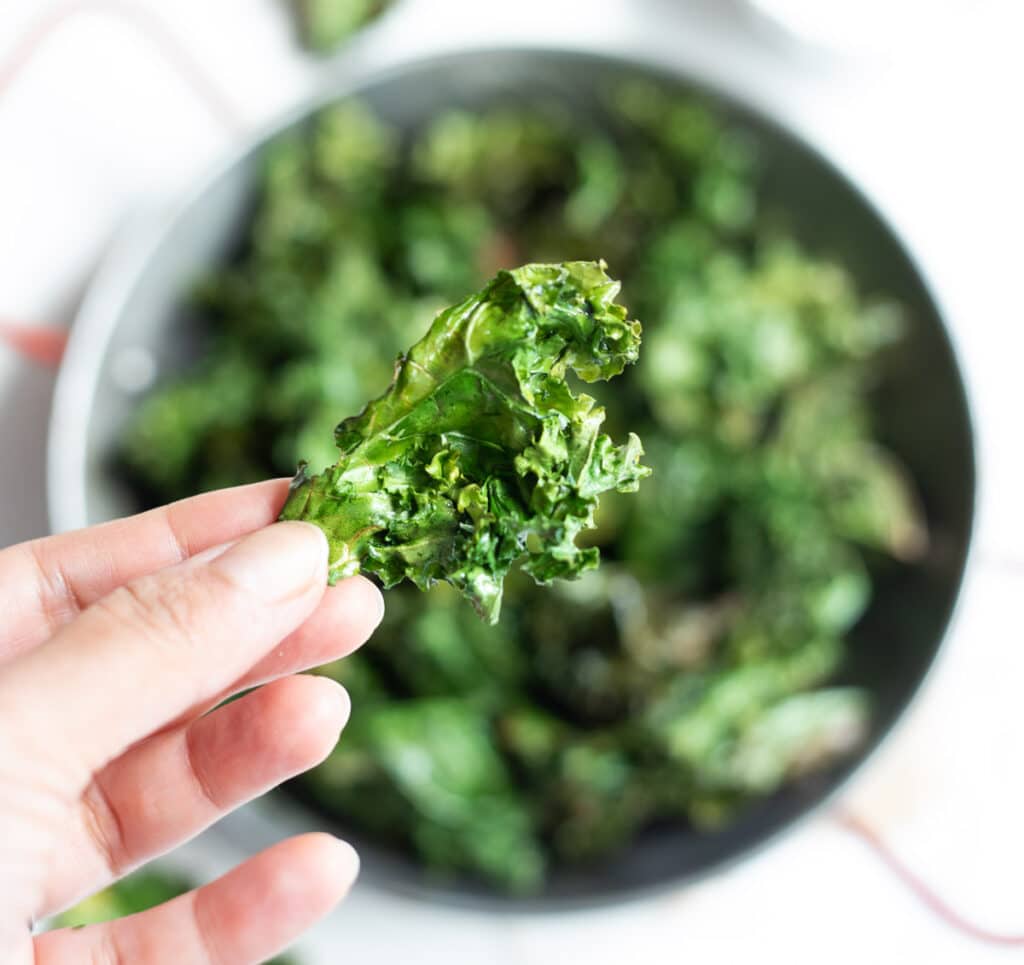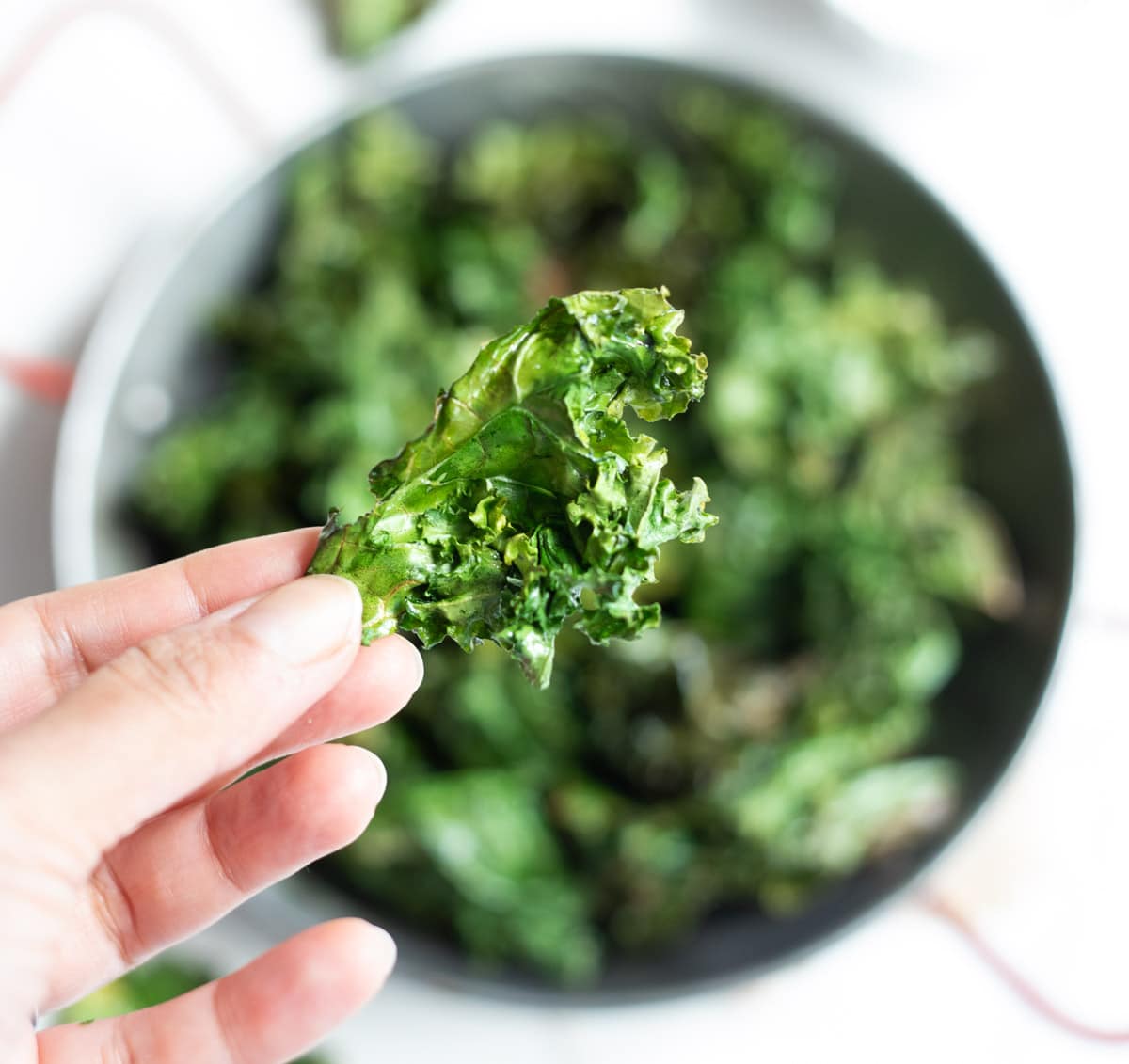 Crispy Kale Chips are the best way to enjoy kale! Homemade crispy kale chips are a delicious, healthy, low calorie snack that can be made in less than 20 minutes.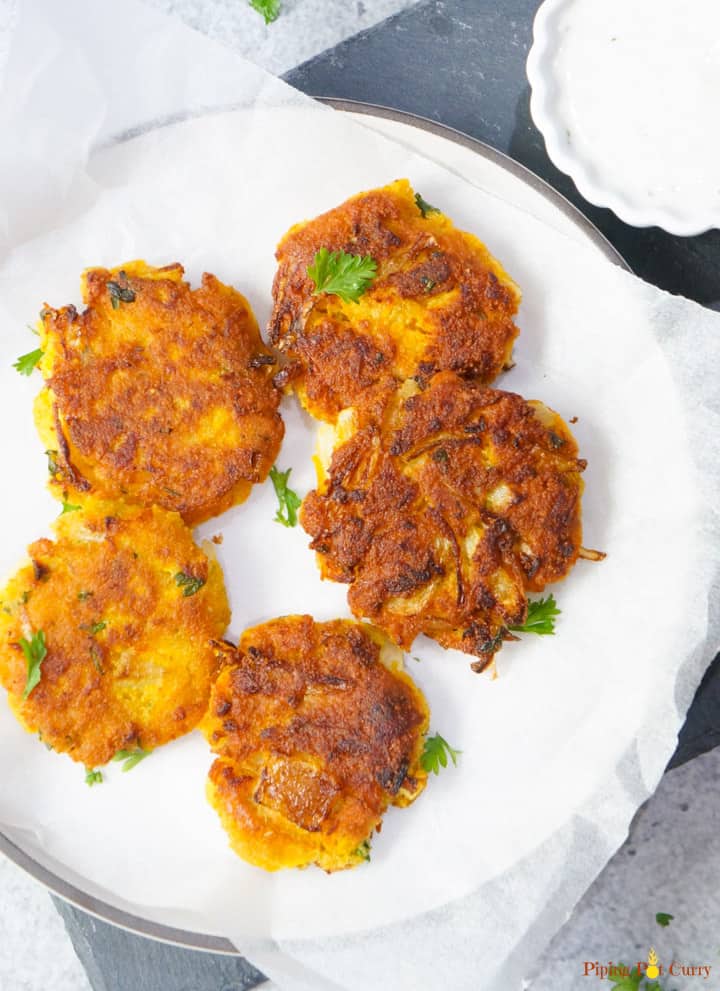 Super delicious and crunchy Chickpea Squash Fritters. These vegan & gluten free Chickpea Squash Fritters are so easy and take less than 30 minutes to make!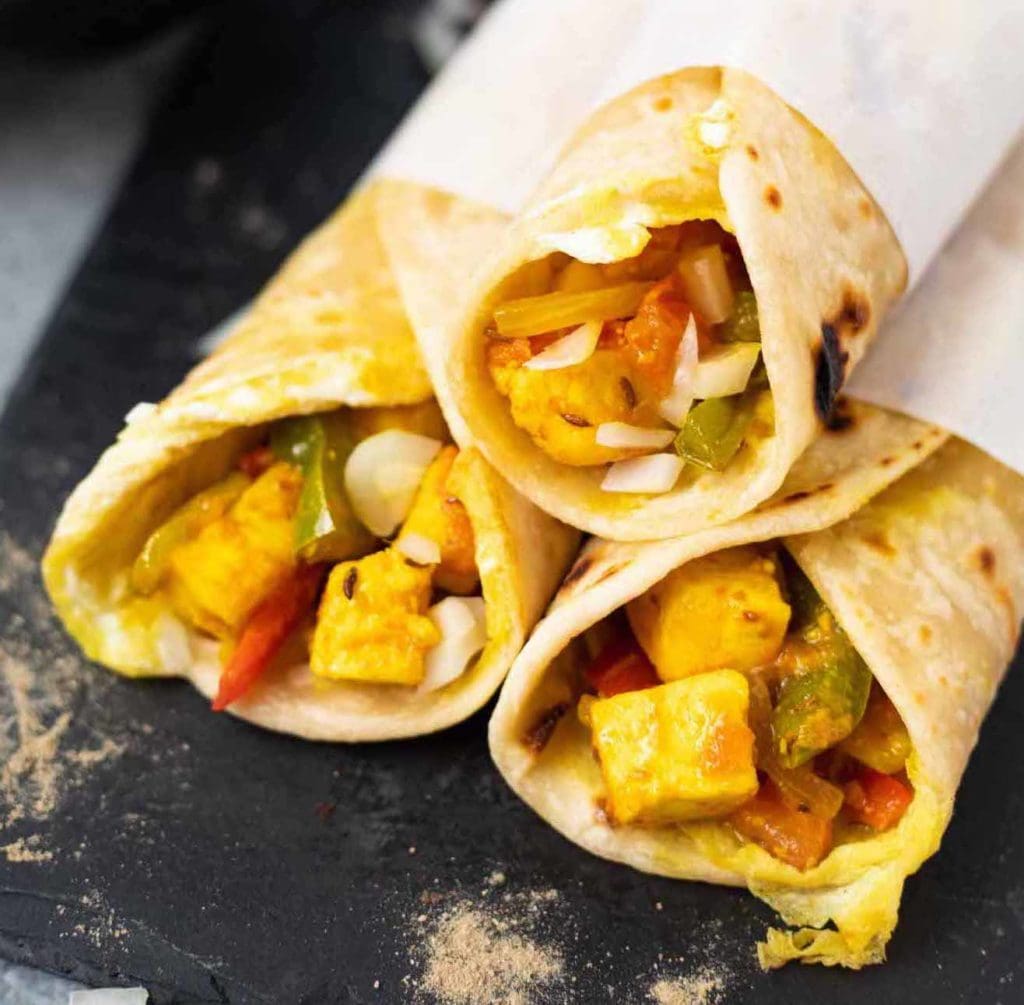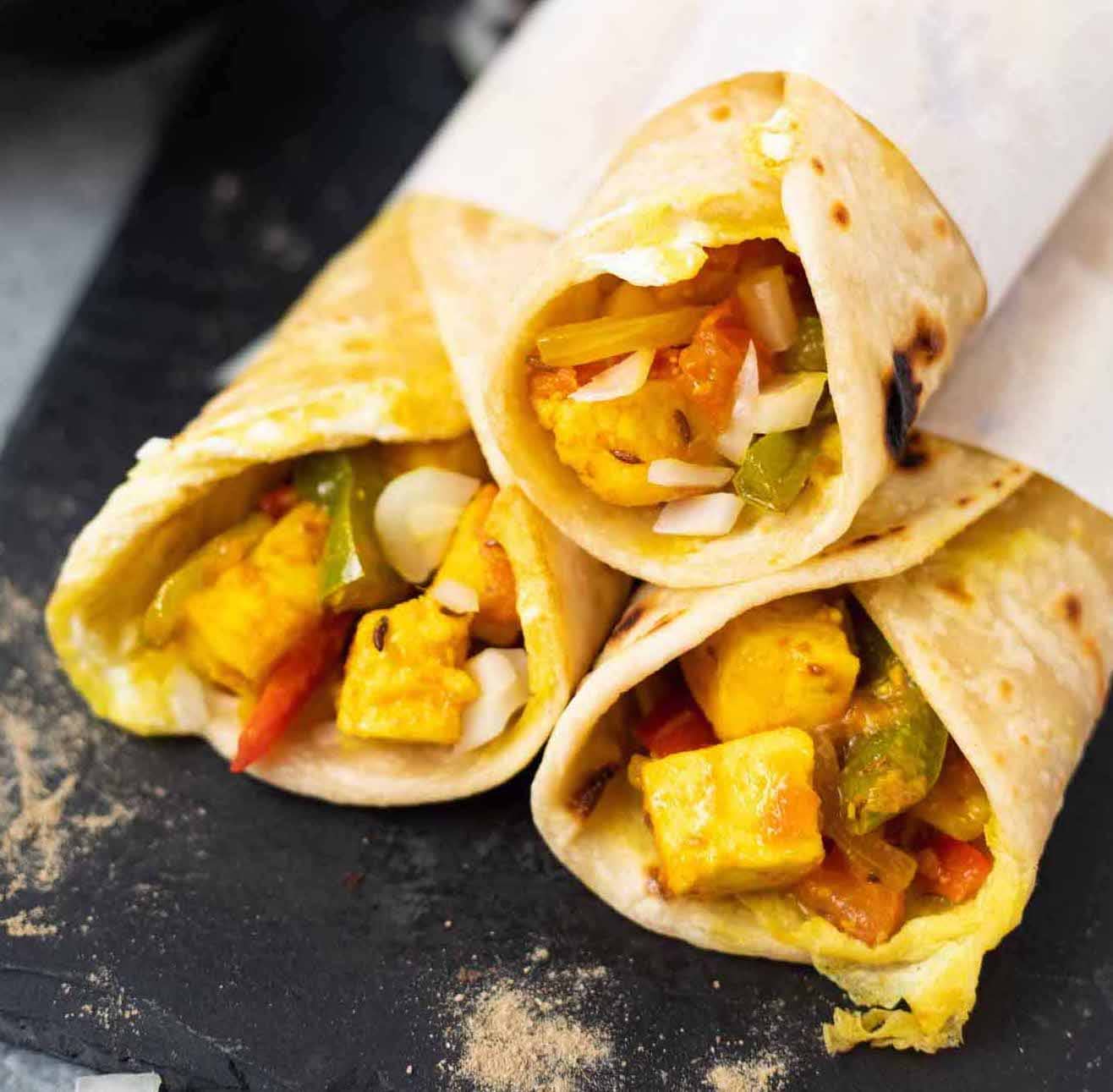 This Paneer Frankie Roll, also known as Paneer Kathi Rolls, is a popular Indian street food made with flaky flatbread, covered with egg, wrapped with spicy paneer and tangy toppings. Perfect for a wonderful party meal.
Baby potatoes marinated in a delightful combination of yogurt and spices, threaded to skewers and cooked to create this heavenly appetizer. You can cook this tandoori aloo tikka in an oven or air-fryer.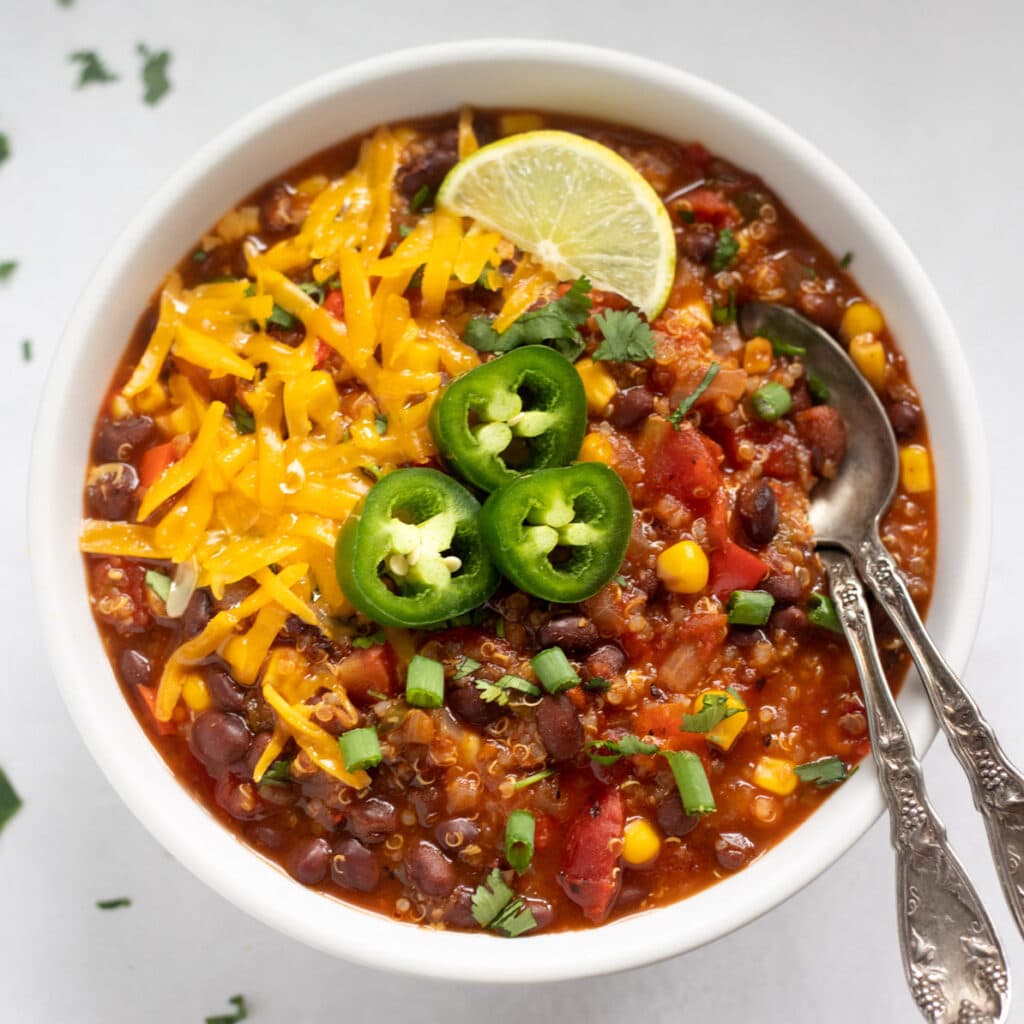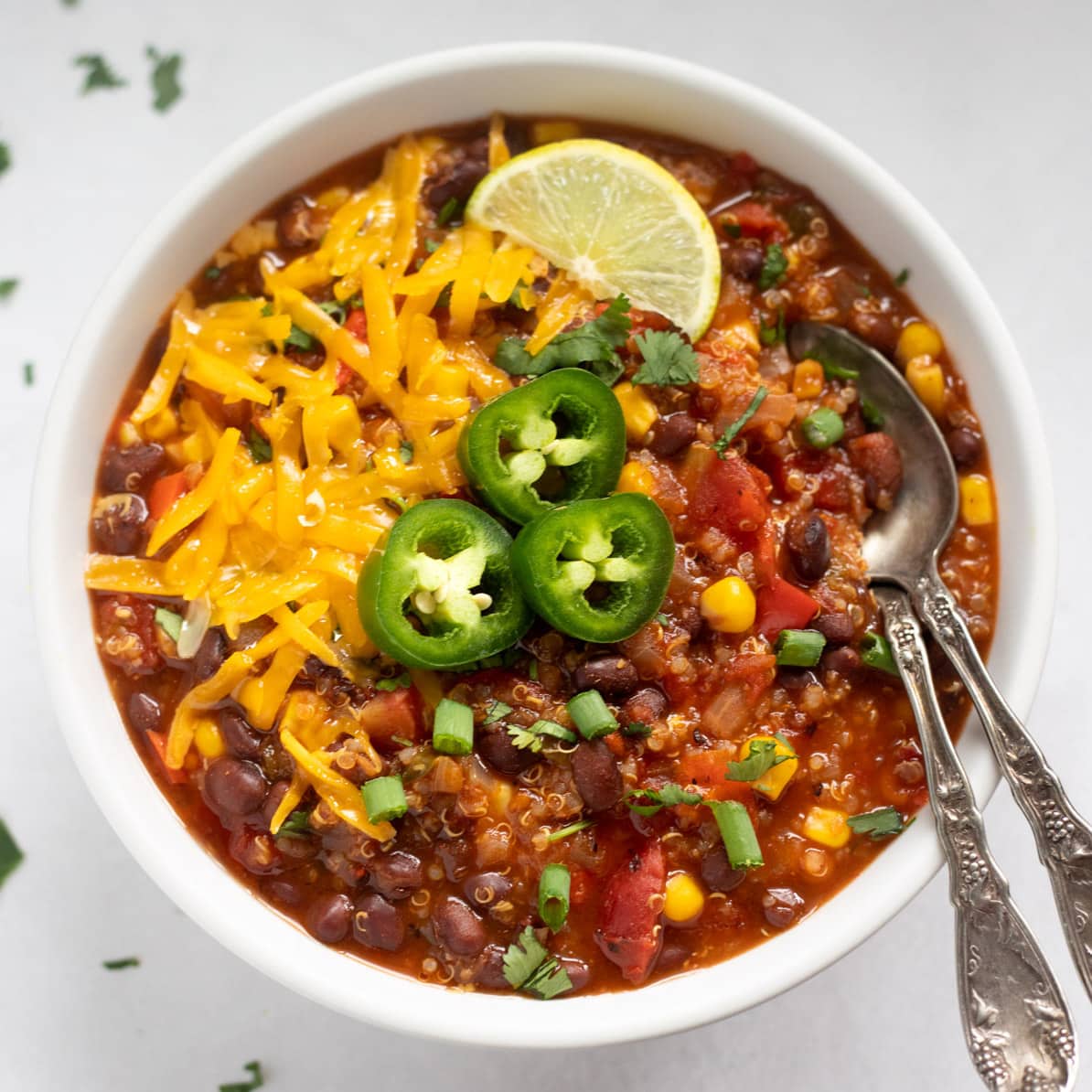 This Instant Pot Vegetarian Chili is a perfect addition to the game day meal. Made with black beans, quinoa and veggies, it is healthy with lots of protein and fiber. The best part is the dump-and-go recipe that can be made in minutes in the pressure cooker!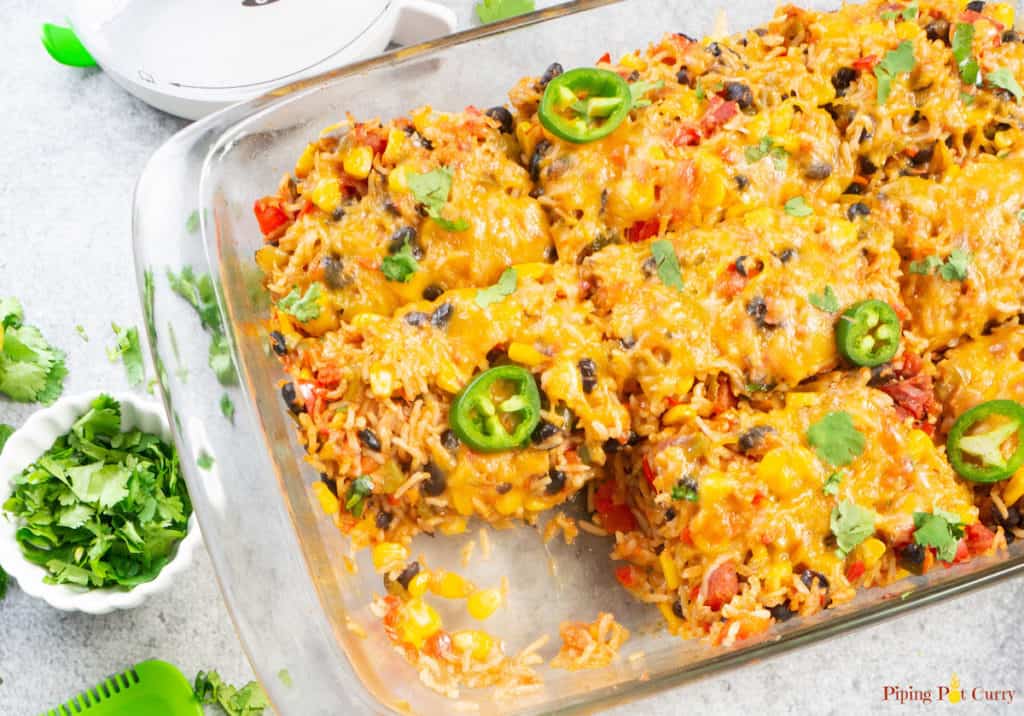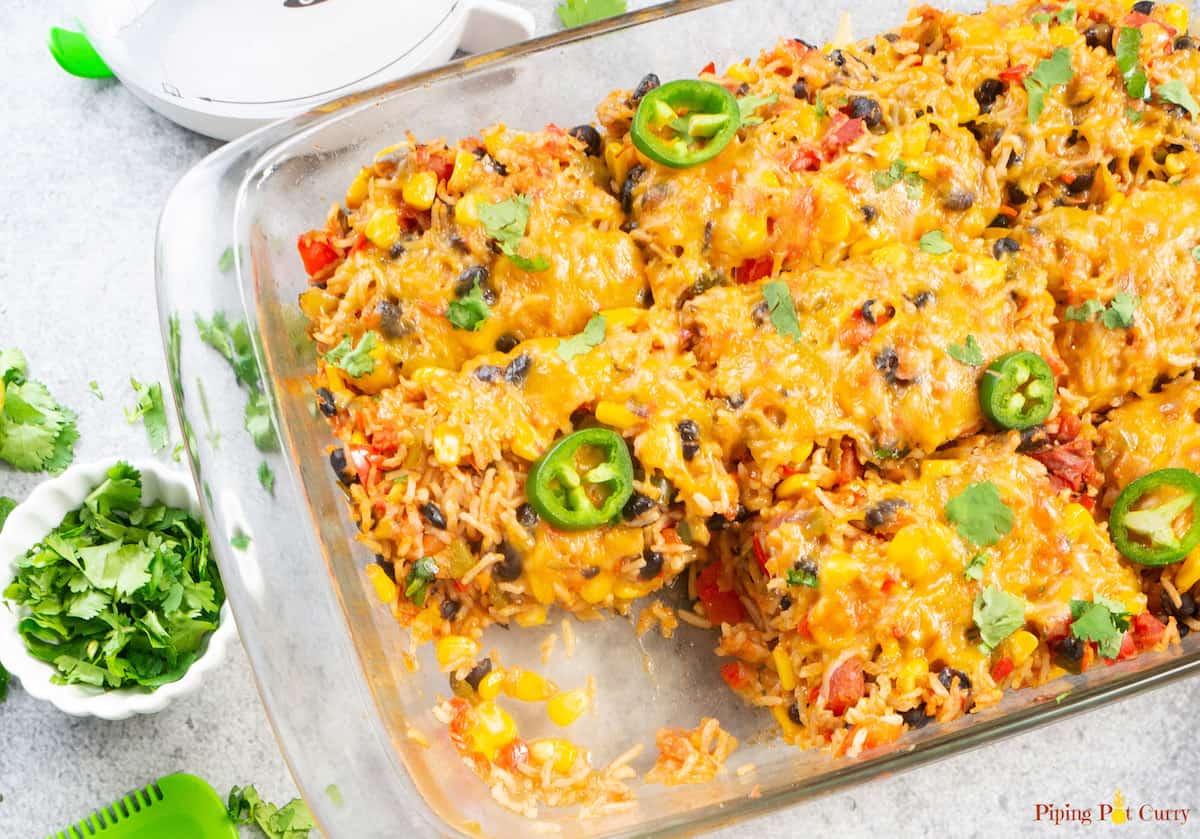 Healthy Vegetarian Mexican Rice and Bean Casserole is easy to make and filled with cheesy goodness, along with brown rice and lots of veggies. This is an easy gluten free & vegetarian casserole for a weeknight dinner or your next party!
Caprese Orzo Pasta Salad is a light and refreshing side dish, made with orzo pasta, grape tomatoes, mozzarella and fresh basil. This easy orzo pasta salad is so quick to make, perfect for a get-together.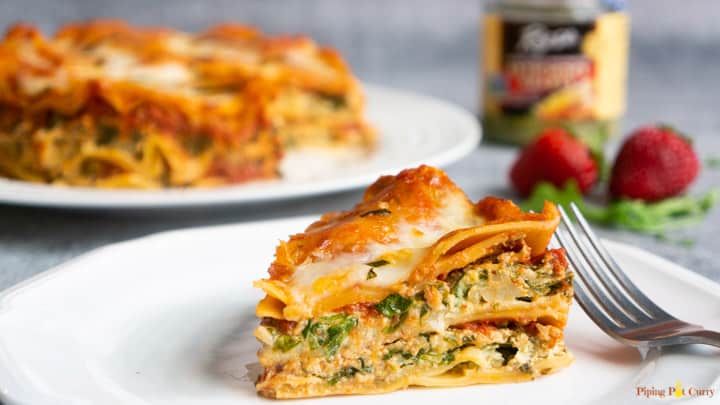 A healthy vegetarian lasagna with lots of fresh spinach, marinated Artichokes and cheese layered between noodles.
Delicious pasta shells with lots of fire-roasted tomatoes, black beans, colorful bell peppers, sour cream and cheese, made as a one-pot dish in the Instant Pot or Stovetop. Enjoy topped with cilantro and avocado.
Fudgy Brownies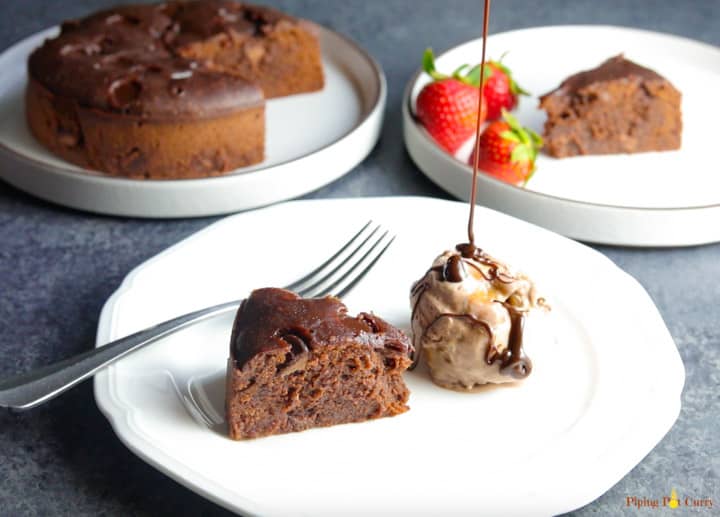 These moist & fudgy Instant Pot brownies are easy to make from scratch. Enjoy with some vanilla ice-cream for a perfect party dessert!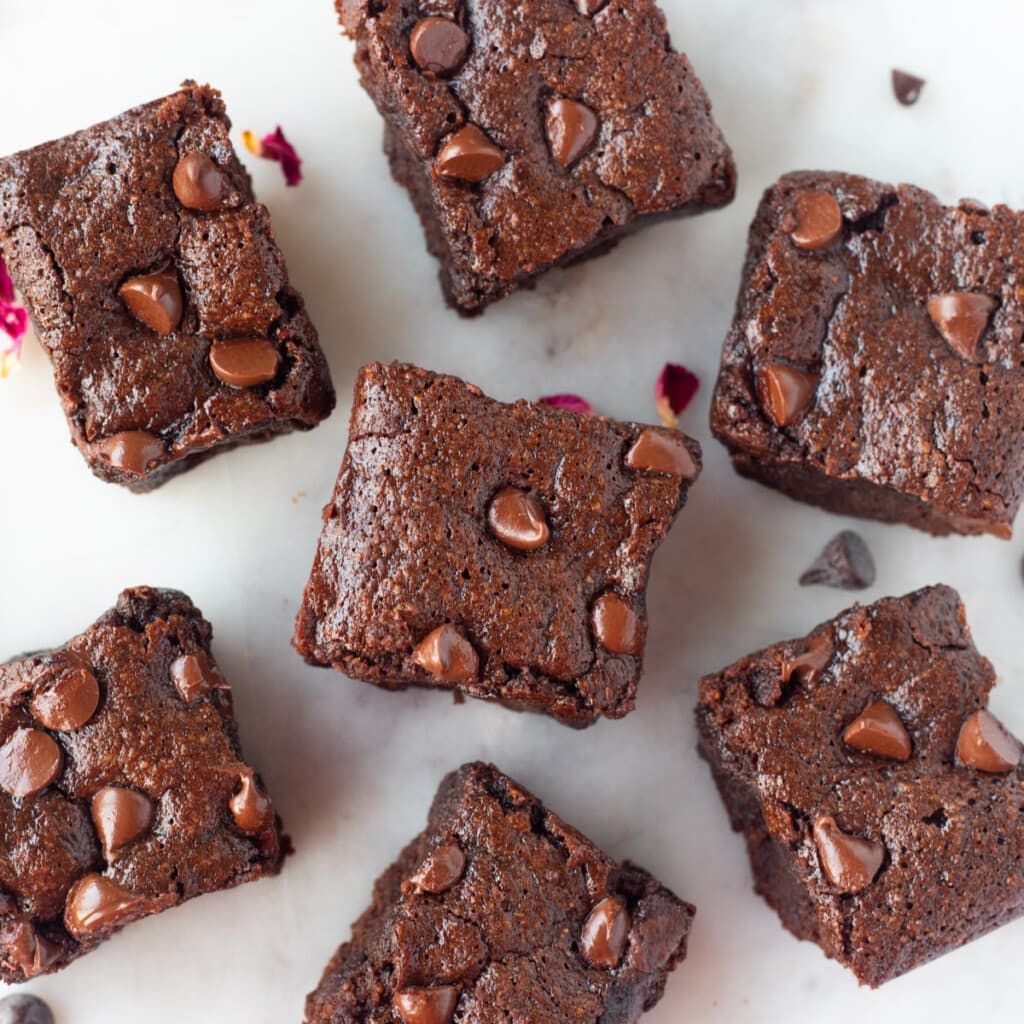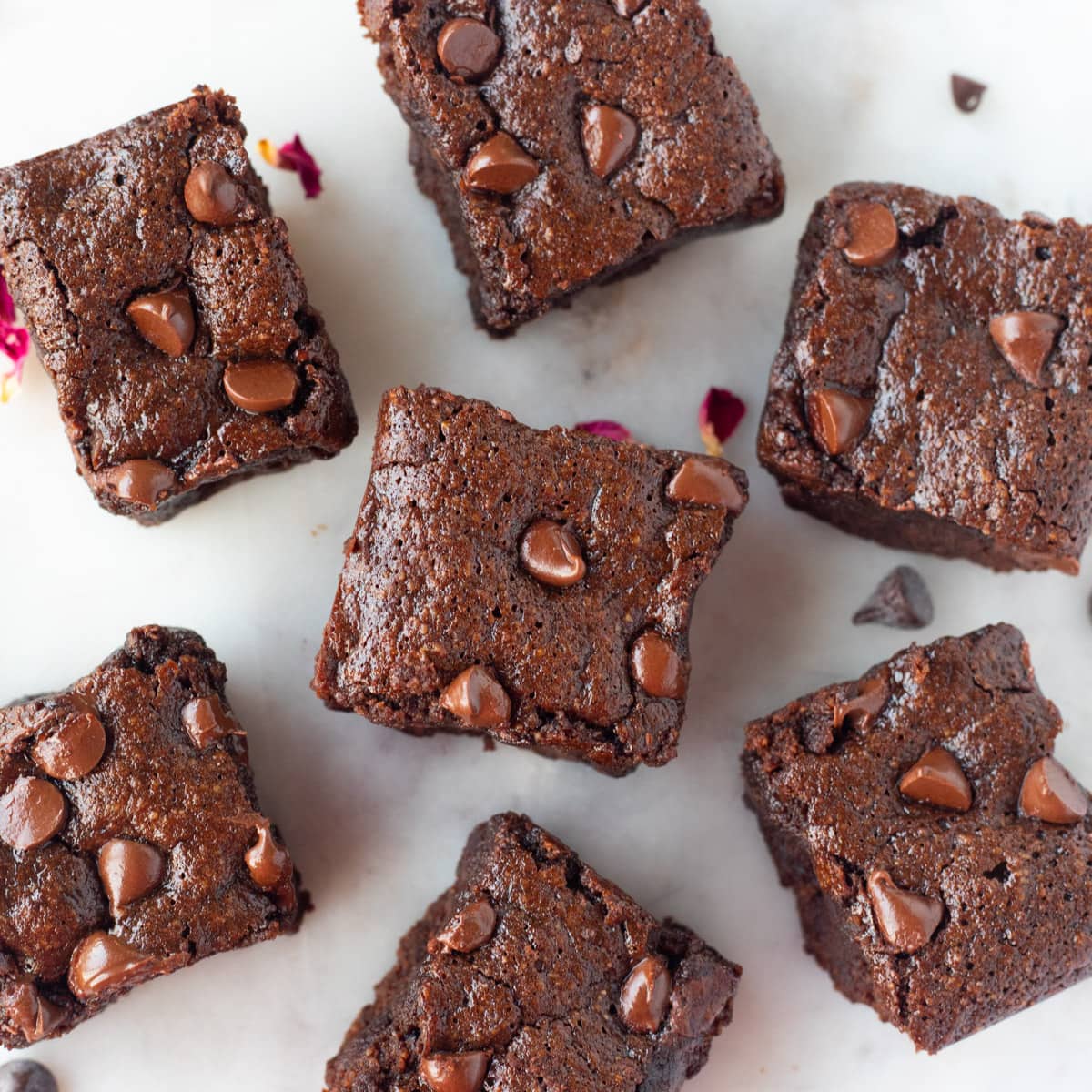 These gluten-free almond flour brownies are rich, fudgy and chocolatey similar to traditional brownies. Made with simple ingredients, this easy paleo brownie are a crowd pleaser!
I hope you add these vegetarian game day recipes to your menu. Let me know what you are most excited to make for game day this year, and when you make it, don't forget to tag #pipingpotcurry.