It is that time of the year when we all have the best excuse to eat green foods. This collection contains healthy naturally-green vegetarian and vegan recipes that are wholesome yet comforting and perfect for St. Patricks Day "Green" theme.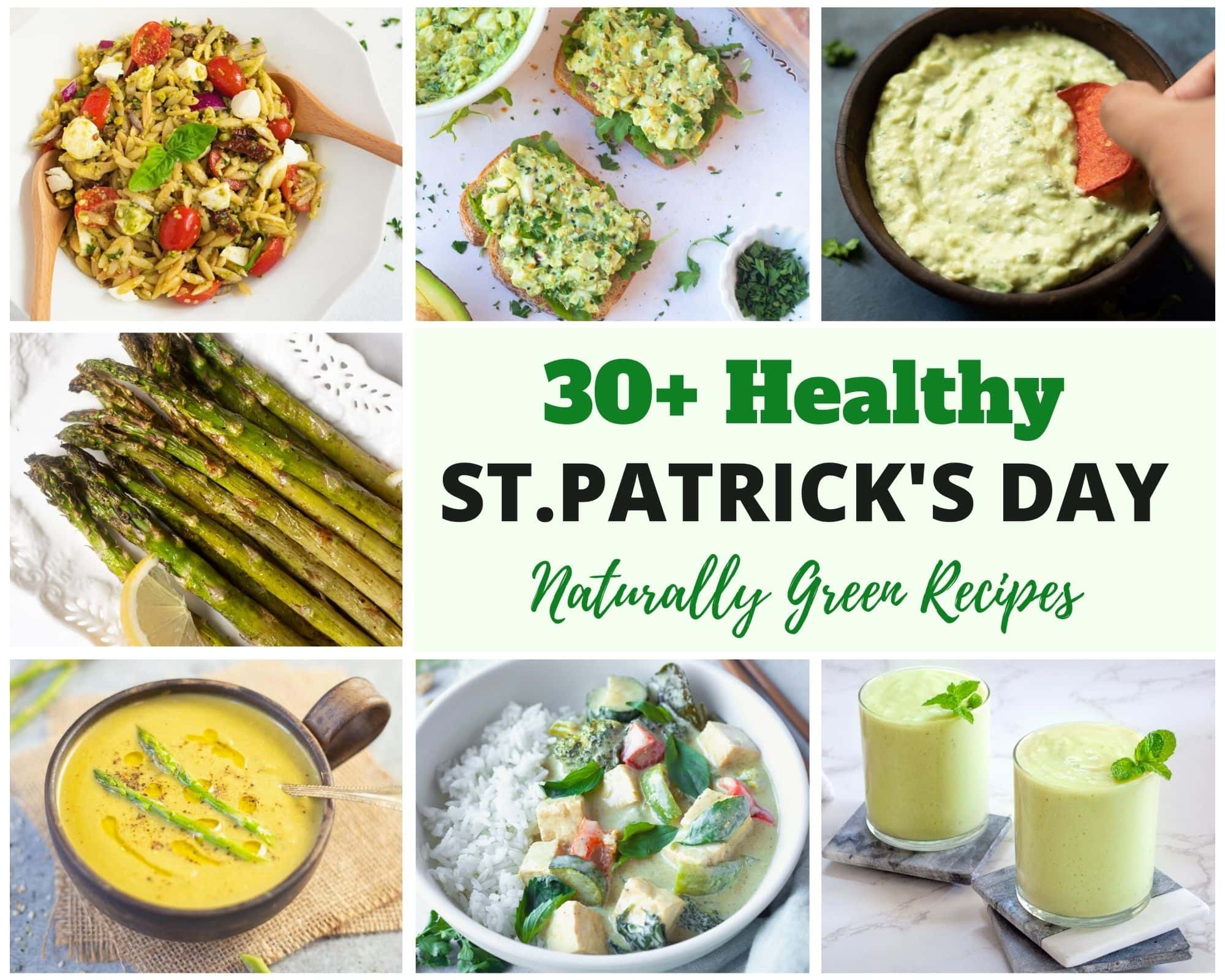 St. Patrick's Day is celebrated on March 17 annually. It's a celebration where Irish and non-Irish communities participate in the "wearing of the green" – sporting an item of green clothing or a shamrock, the Irish national plant, in the lapel.
So why not indulge in food that is green? Here are naturally green foods free from food coloring and artificial food dyes. They are tasty and healthy for your family to get into the holiday spirit.
St. Patrick's Day History
St. Patrick's Day observes the death of St. Patrick, the patron saint of Ireland. Many legends grew around him—for example, he drove the snakes out of Ireland and used the shamrock to explain the Trinity. The holiday has evolved globally into a celebration of Irish culture with parades, special foods, music, dancing, drinking, and a lot of green.
One icon of this Irish holiday is the Leprechaun. The original Irish name for these folklore figures is "lobaircin," meaning "small-bodied fellow." Belief in leprechauns probably stems from Celtic belief in fairies, tiny men and women who could use their magical powers to serve good or evil.
Healthy Green St. Patricks Day Recipes
This St. Patrick's Day, get creative with naturally green recipes. Here's a list of our favorite recipes for you to try for your feast day.
Pesto Orzo Salad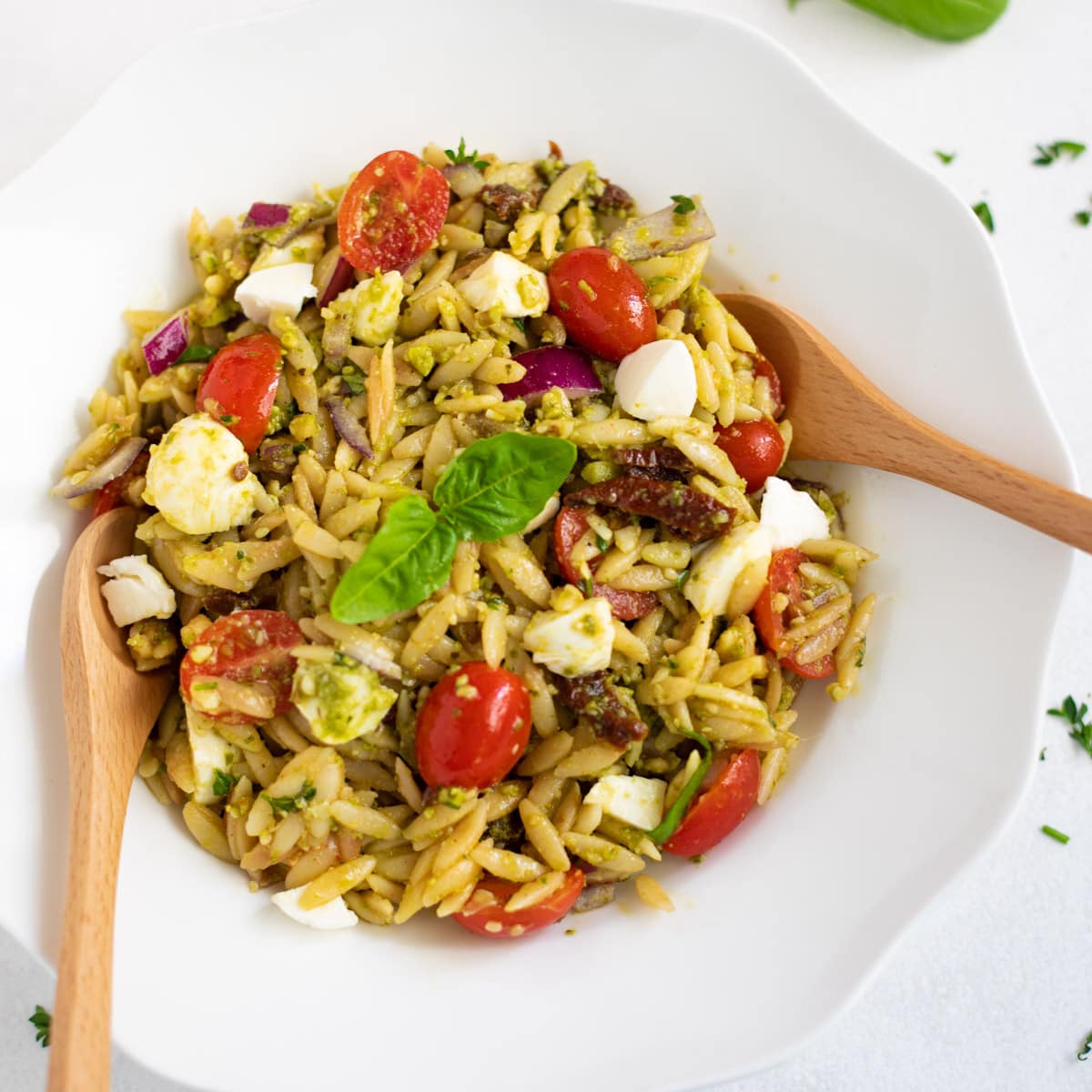 This Pesto orzo salad is green, flavorful, and easy to make! Sun-Dried tomatoes, basil leaves, and fresh mozzarella make this a summer favorite. Perfect for a picnic, potluck, or weeknight meal.
Roasted Brussel Sprouts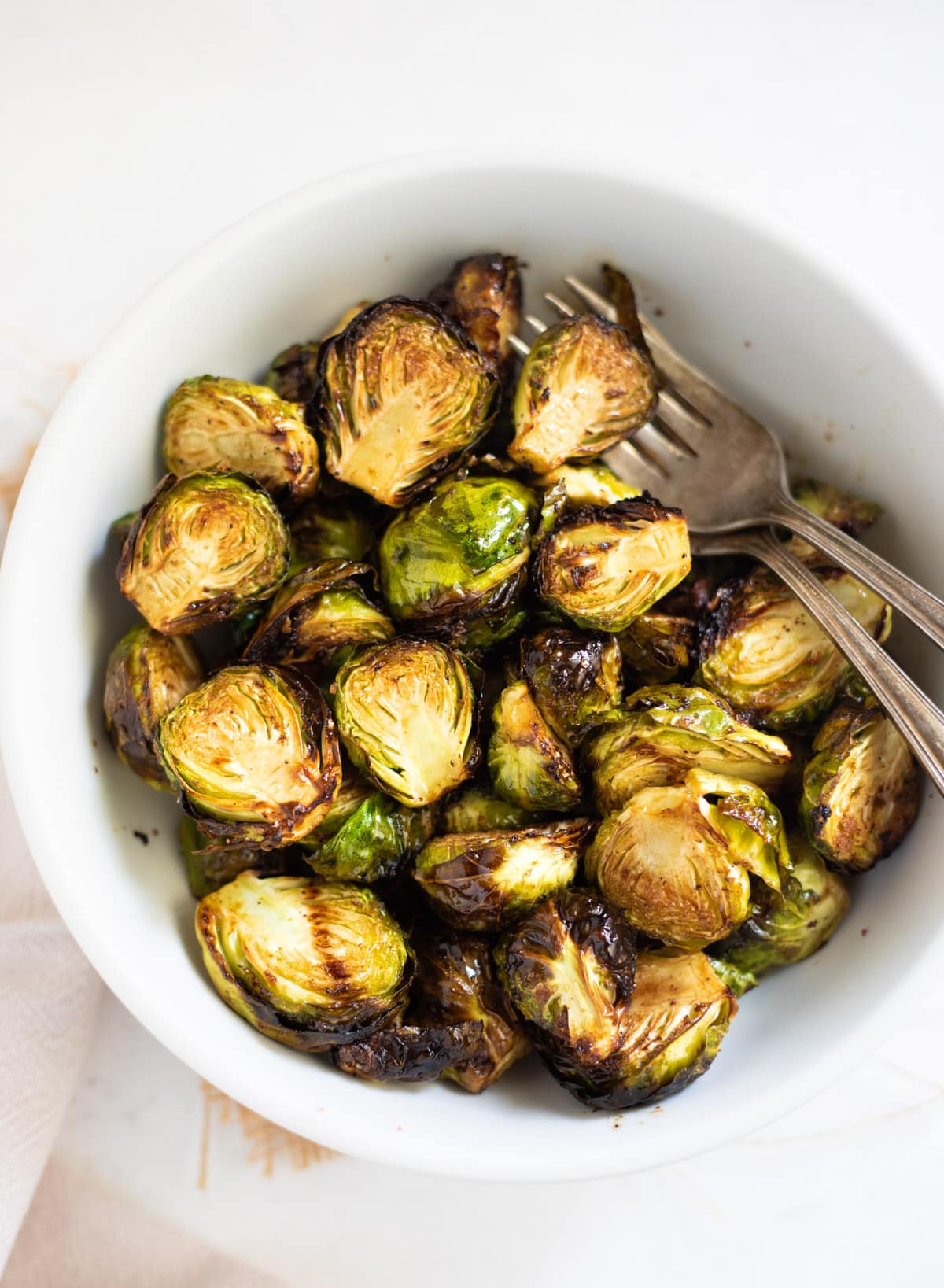 Brussels sprouts roasted in the air fryer are so crunchy and tasty. Crispy on the outside and tender on the inside, these brussels sprouts are a perfect green side dish or snack ready in under 15 minutes.
Thai Green Curry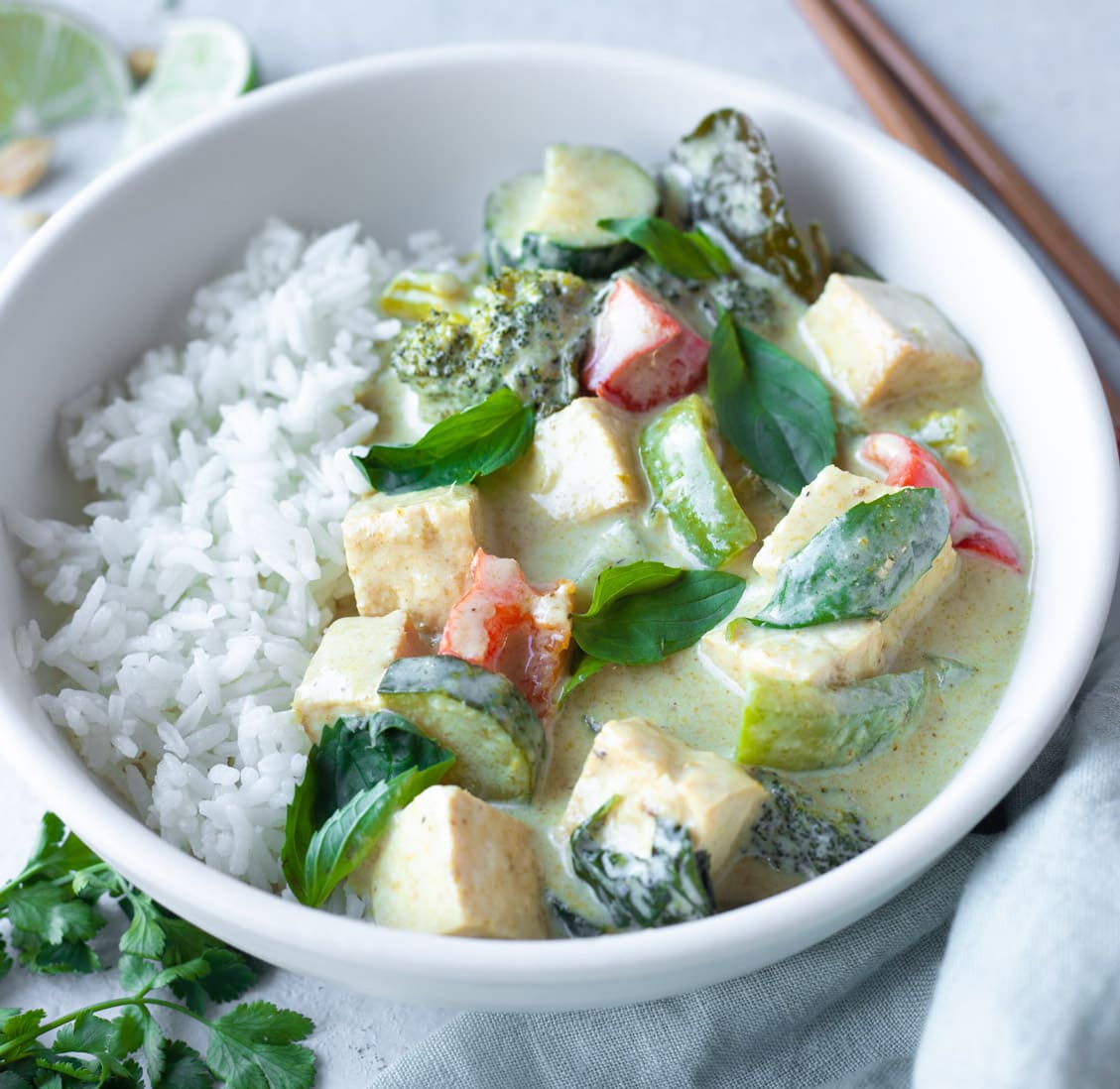 This authentic Vegan Green Curry with Tofu and Vegetables is rich, creamy, and luscious with bold, spicy flavors, and so easy to make in under 30 minutes. You will enjoy the takeout experience at home!
Spinach Artichoke Lasagna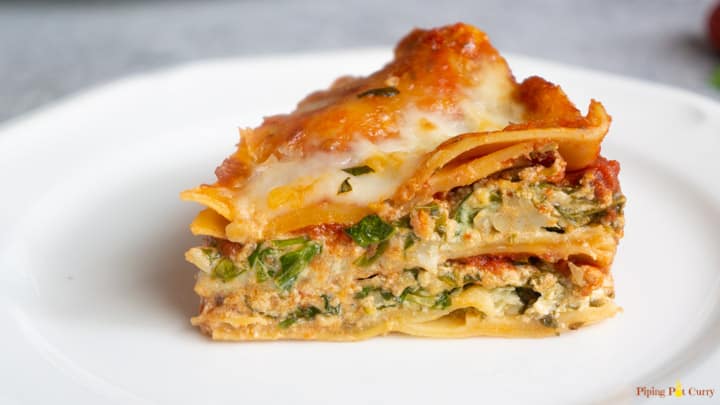 A healthy vegetarian lasagna with lots of fresh spinach, green artichokes, and cheese layered between noodles. Step out of your comfort zone and try this delicious pressure-cooked lasagna in the instant pot!
Broccoli Soup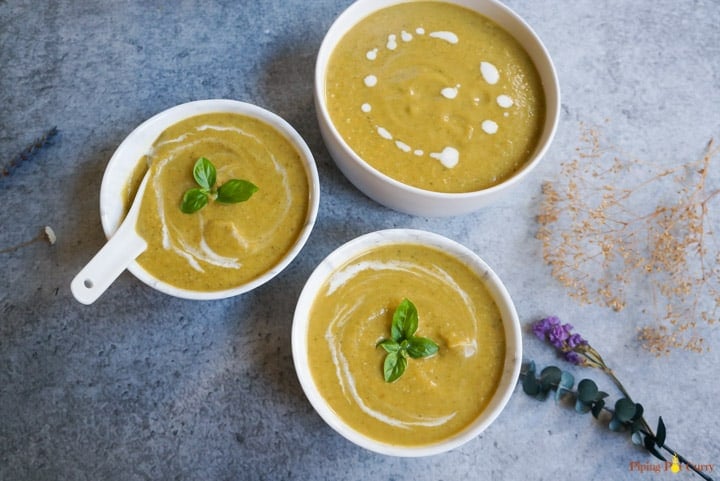 Enjoy this healthy Cream of Broccoli soup made in less than 30 minutes. This delicious green soup can now be guilt-free with this plant-based, vegan & gluten-free recipe. Perfect for a quick, satisfying lunch or dinner.
Avocado Egg Salad Sandwich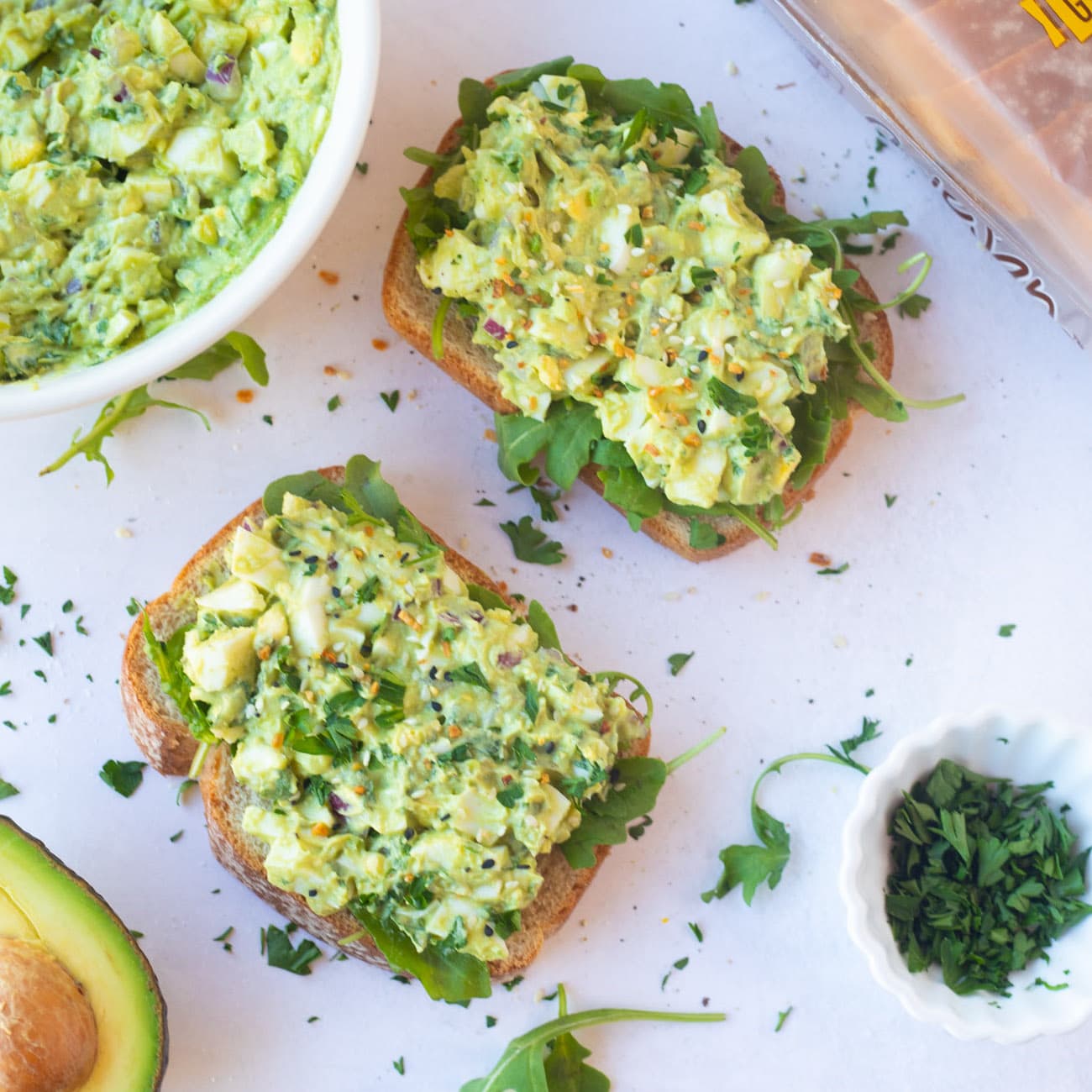 You will love this green twist to the classic egg salad with the addition of avocados. The avocado egg salad sandwich is a convenient, fast, and easy way to eat a healthy breakfast!
Palak Paneer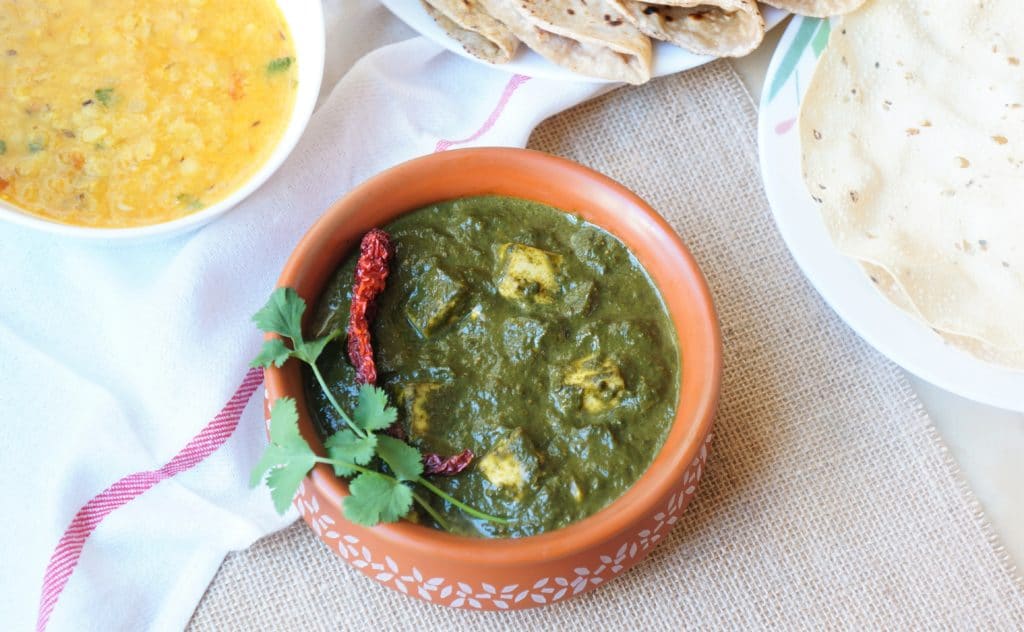 Palak Paneer is one of the most popular dishes from North India. Paneer cubes are simmered into a creamy, vibrant green spinach gravy. It is a nutritious Vegetarian, Gluten-free, and Low Carb dish.
Instant Pot Green Beans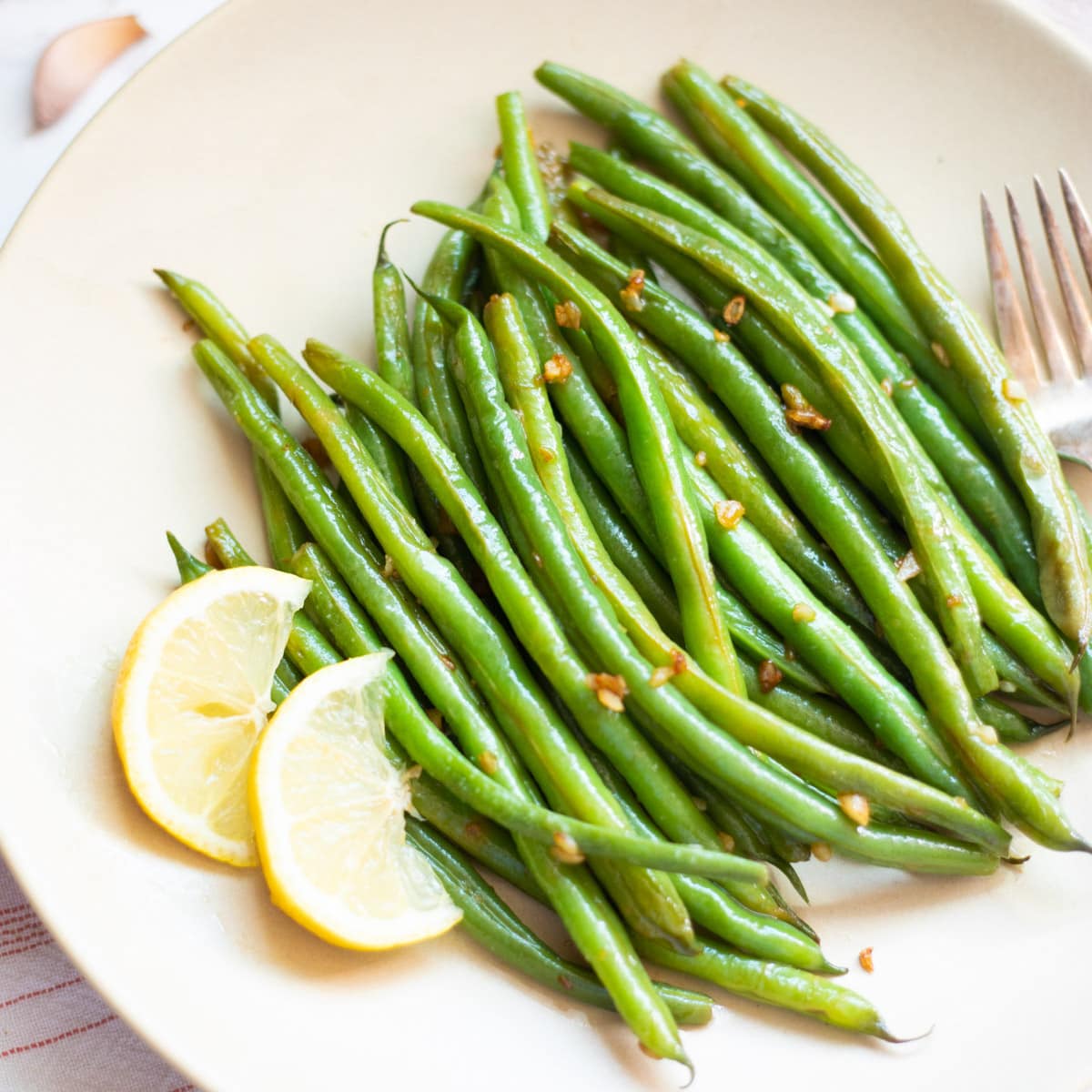 These perfectly steamed Instant Pot Green Beans have a fresh, crunchy texture and are ready in a jiffy! Saute with butter and garlic, drizzle on some lemon juice, and they make a delicious side dish for any meal.
Guacamole Devilled Eggs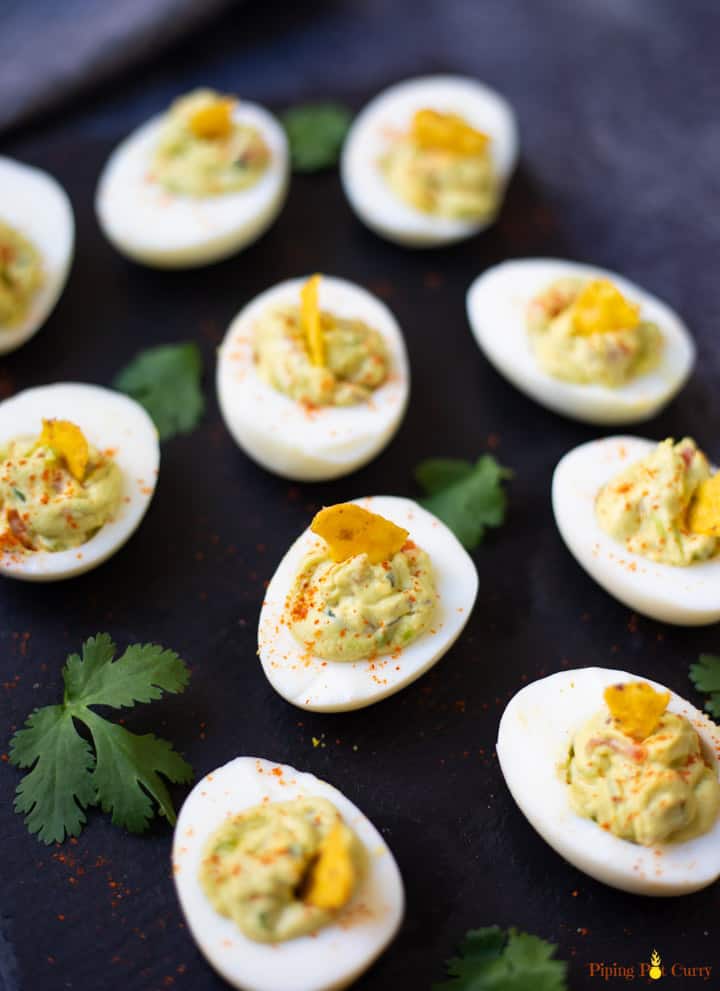 Green Guacamole Deviled Eggs are a healthy twist to the traditional deviled eggs. Enjoy this as a healthy snack or an appetizer for your next gathering!
Indian Green Chutney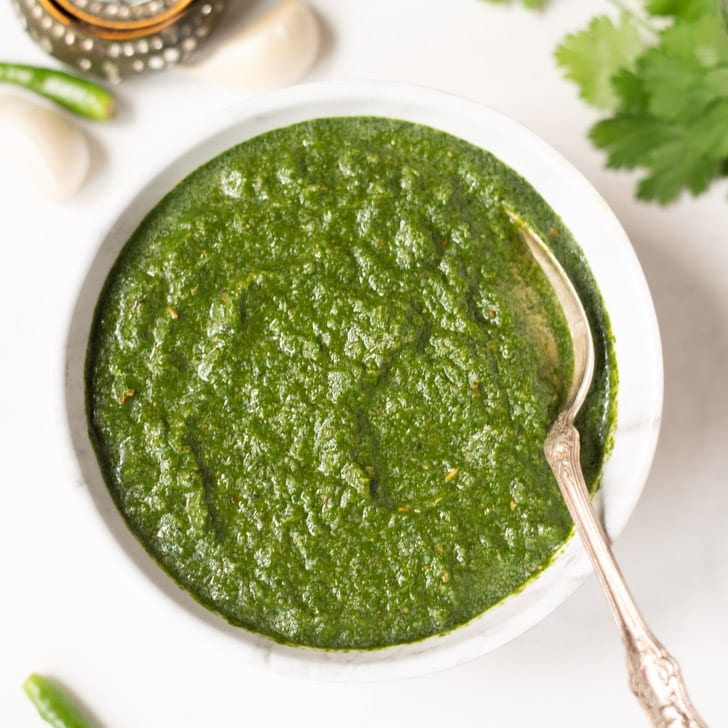 A cool, spicy and tangy chutney. This no-cook mint cilantro chutney is a must-try accompaniment to Indian food such as samosa, chaat, kebabs and sandwiches. This Indian green sauce is versatile and can be varied with simple ingredients!
Easy Sprouts Salad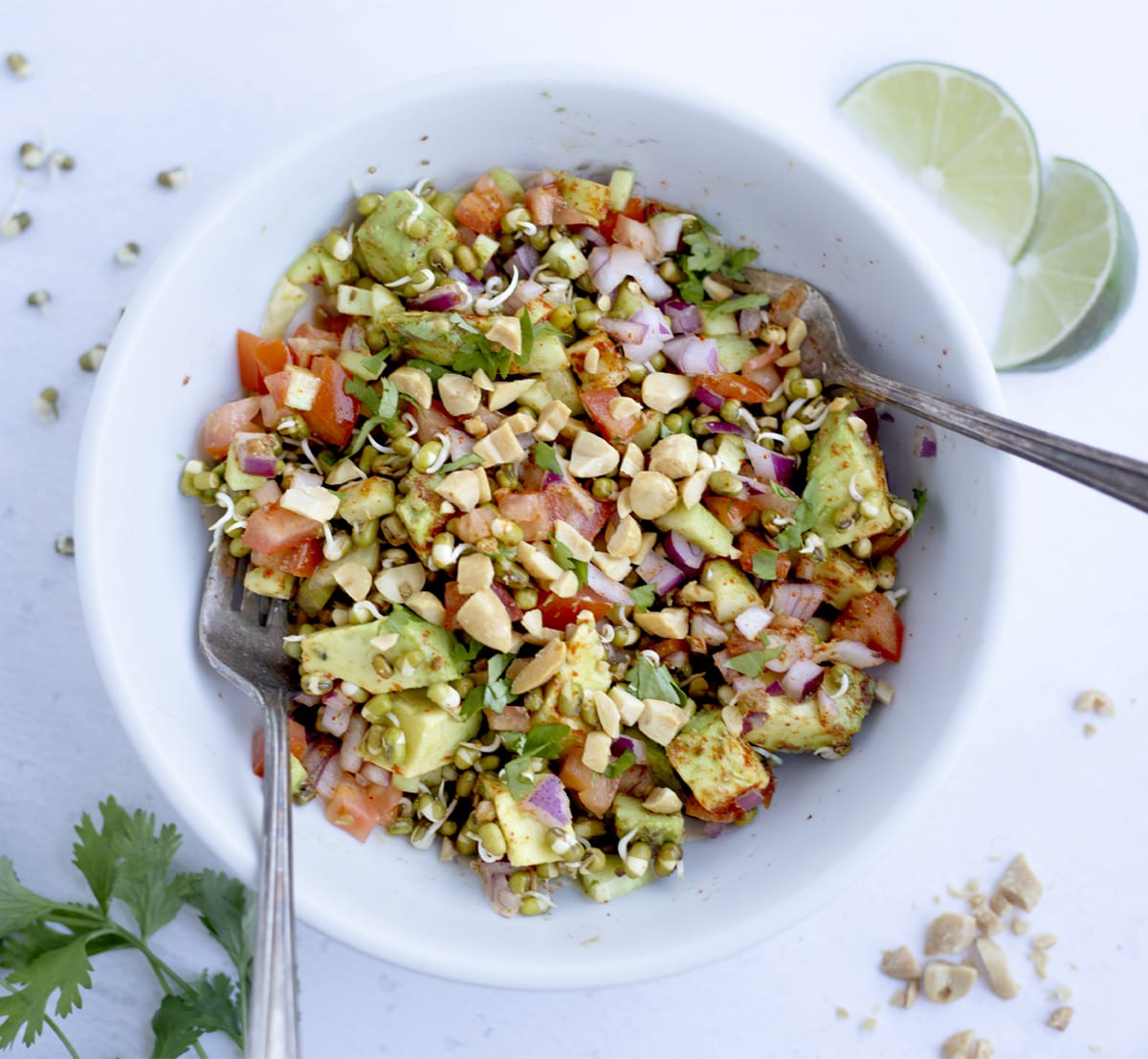 This green homemade nutrition-packed Sprouts Salad is made with sprouted mung beans, crunchy onions, tomatoes, cucumber, avocado, and spices. It is a refreshing salad with fresh and tangy flavors and can be enjoyed as a great protein-rich breakfast or snack.
Rotini Chickpea Pasta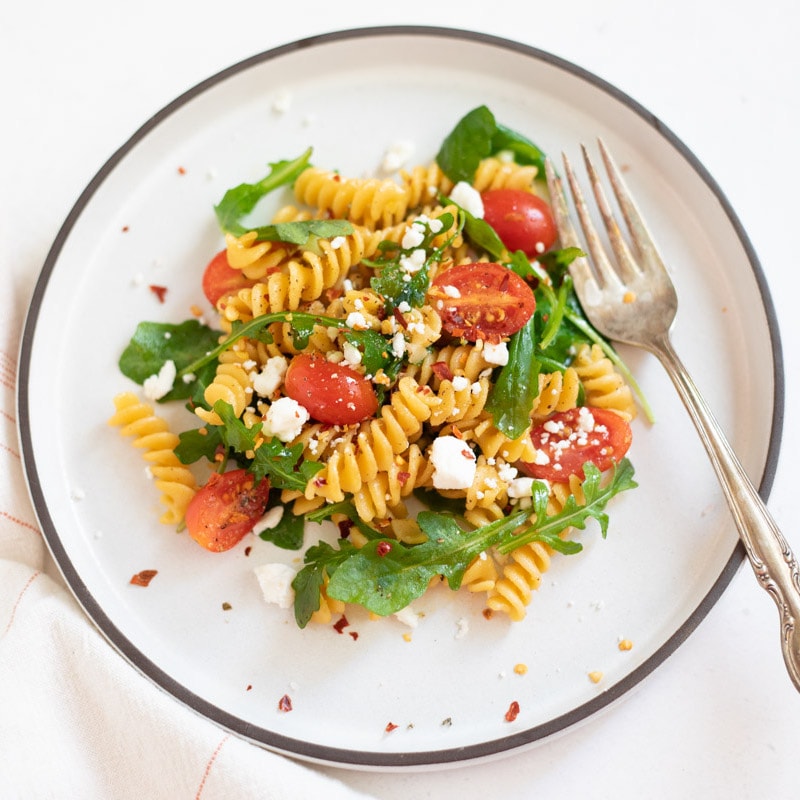 You need just a few ingredients to make this delicious Rotini Chickpea Pasta with fresh green arugula, cherry tomatoes, and feta. It is healthy, flavorful, and takes less than 30 minutes to make!
Spinach Rice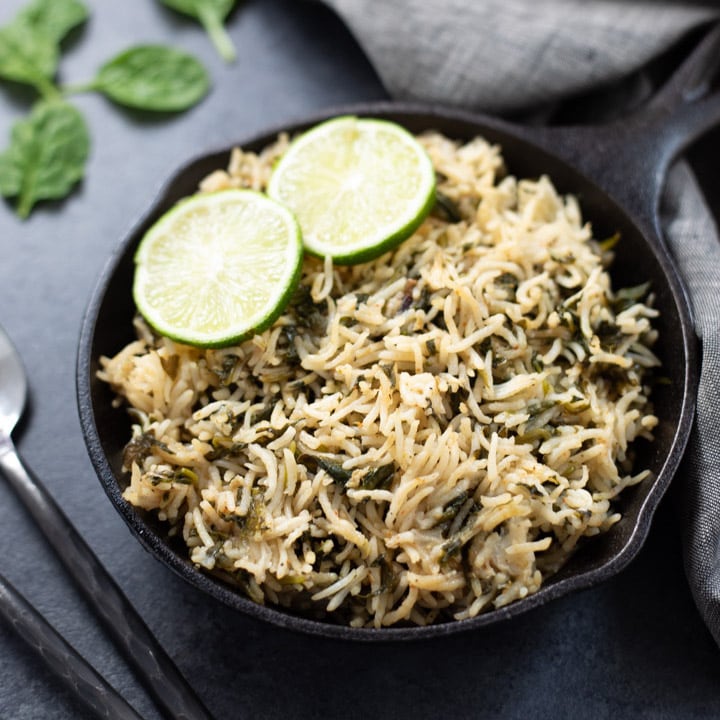 Aromatic basmati rice with green spinach and spices make this dish flavorful and healthy! Vegan & Gluten-free.
Air Fryer Kale Chips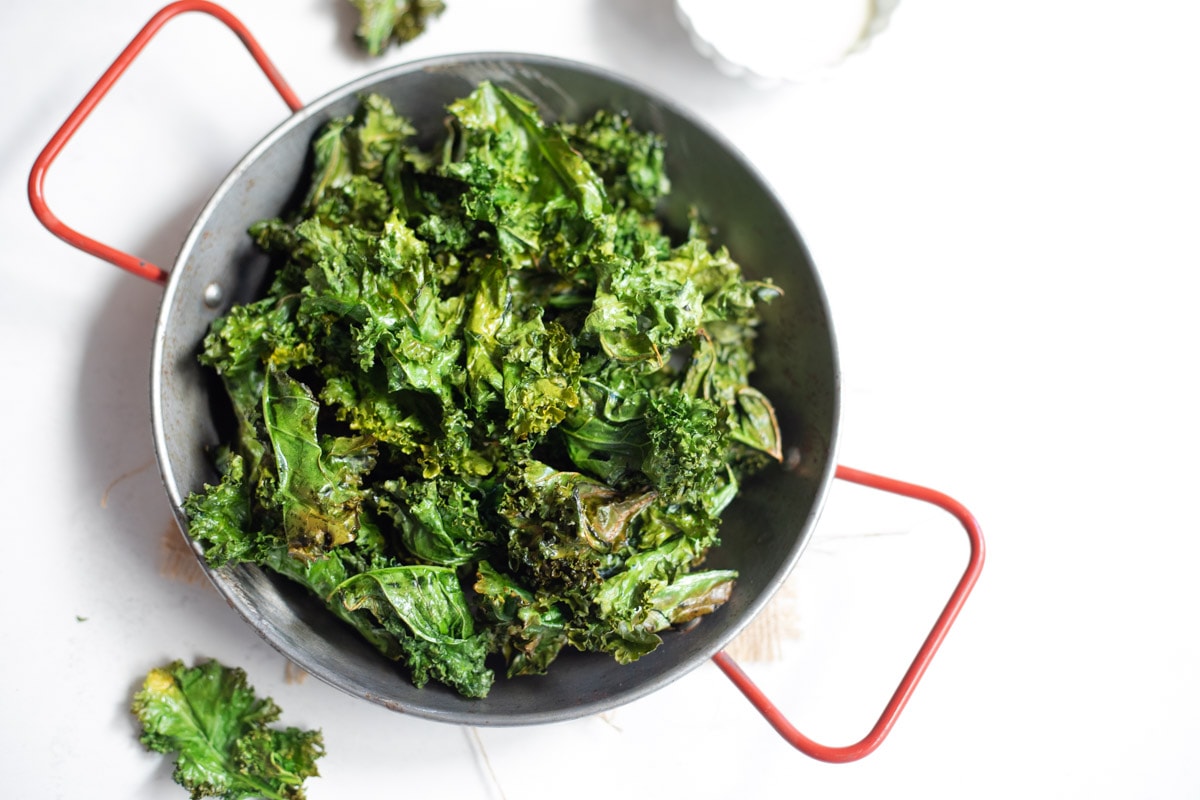 Air Fryer Kale Chips are the best way to enjoy kale! Homemade crispy kale chips are a delicious, green, low-calorie snack that can be made in less than 20 minutes. Roasting kale chips in the air fryer is easy and keeps them crispy for days!
Instant Pot Asparagus Risotto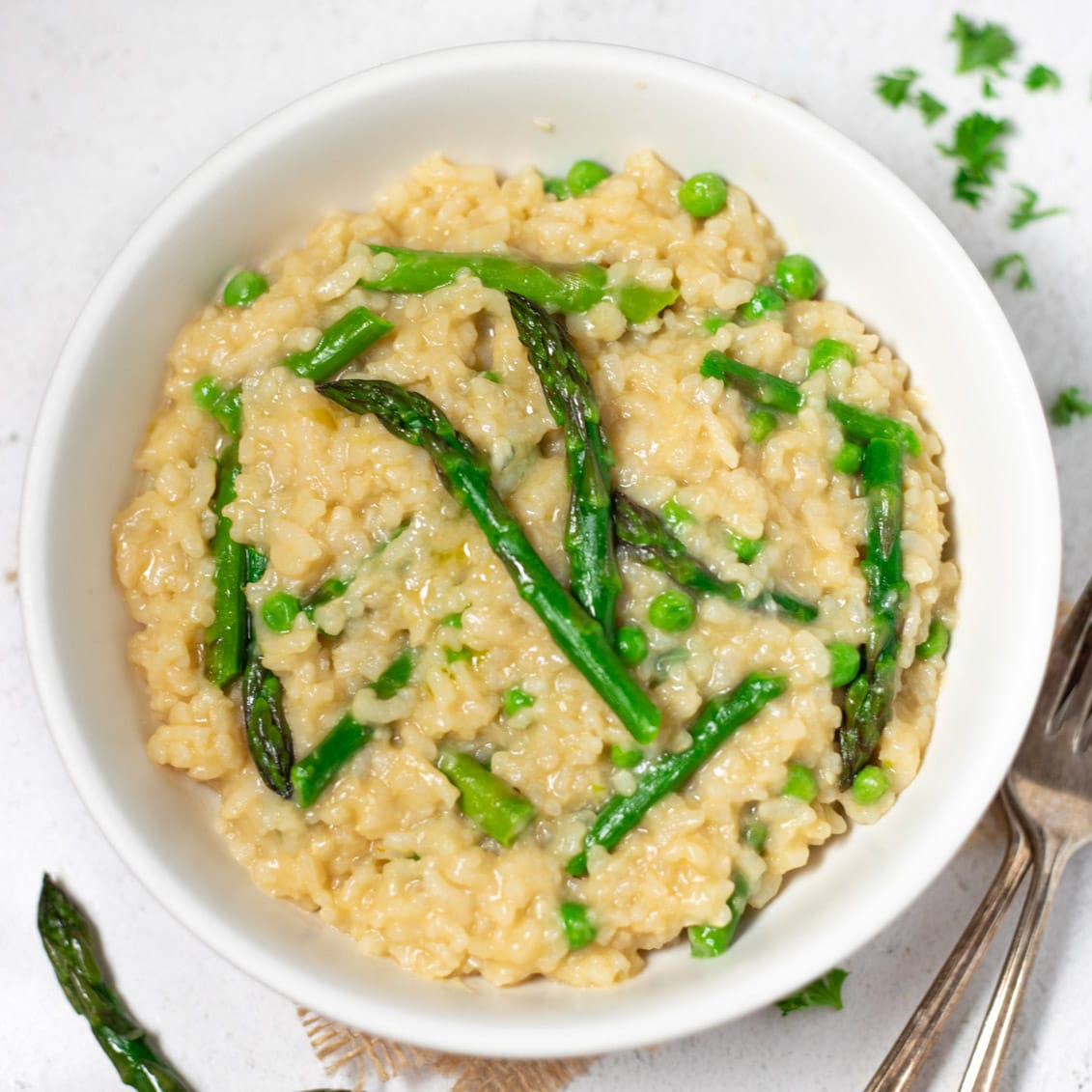 This Instant Pot Lemon Asparagus Risotto brings all the vibrant flavors and green color of spring to your bowl. This gluten-free risotto is the best one-pot meal made with fresh asparagus, zesty lemon, and arborio rice.
Methi Matar Malai
Methi Matar Malai is a smooth, rich, and delicious curry made in white gravy along with fenugreek, green peas, and cashews. This North Indian curry is well known for its rich, creamy texture and pairs perfectly with naan or rice!
Avocado Banana Smoothie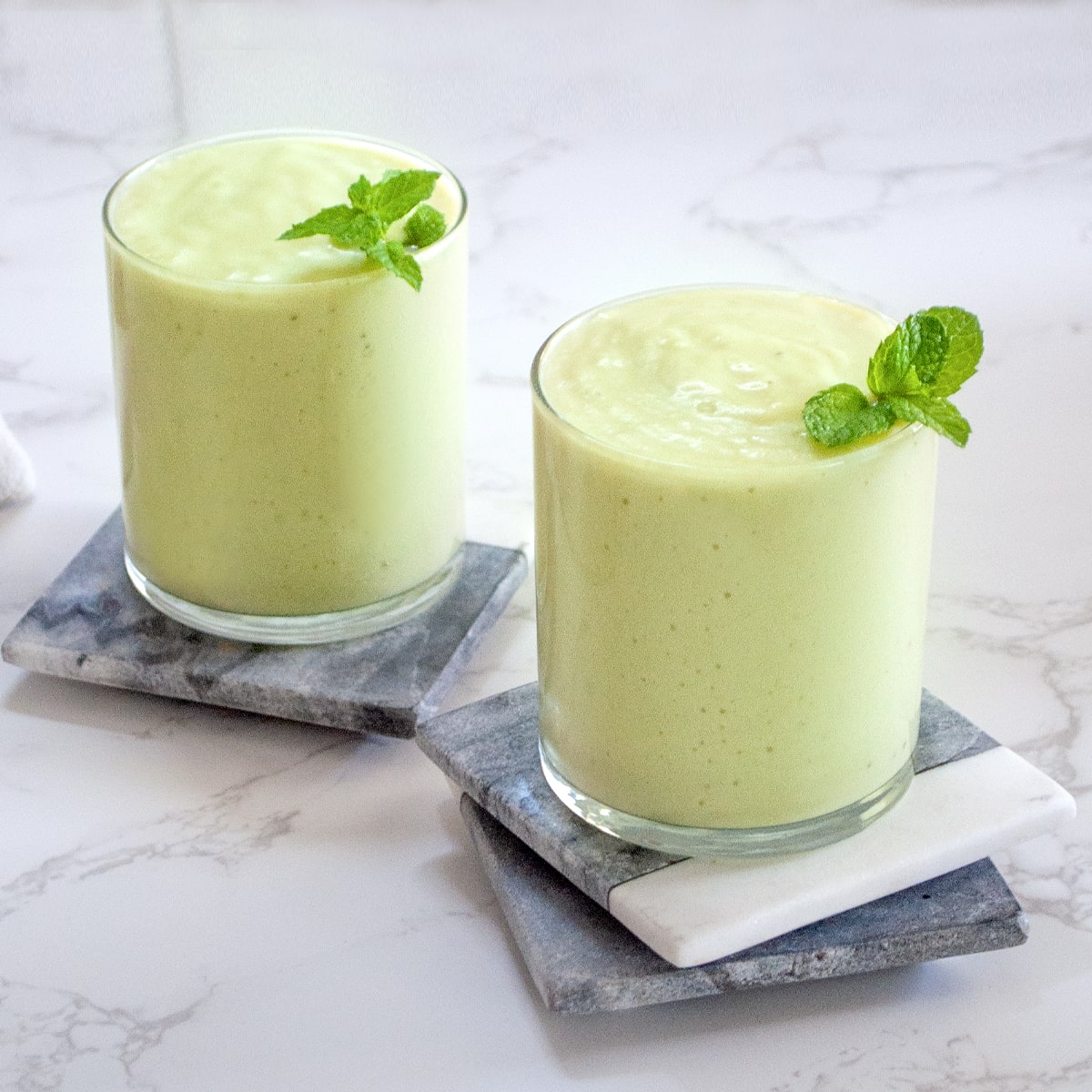 This green, delectable avocado banana smoothie is a must-try! This smoothie makes a great breakfast or snack full of healthy fats and a wonderful creamy texture.
Gnocchi in Basil Pesto
An easy and delicious meal, Gnocchi with Pesto Sauce. This can be prepared in less than 20 minutes for a tasty and satisfying dinner for those busy weeknights.
Saag Aloo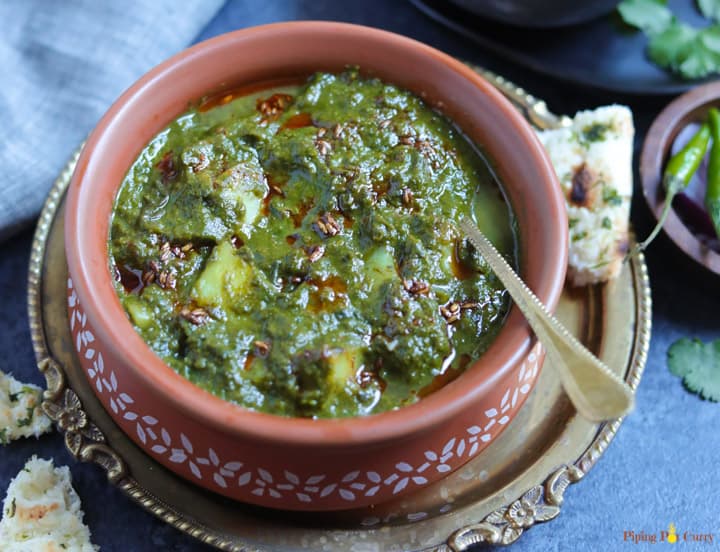 Nutritious spinach makes the green base for this traditional North Indian dish, combined with potatoes and spices. This is a simplified one-pot version made in Instant Pot, which takes just 30 minutes to prepare. This is a vegan & gluten-free curry.
Roasted Broccoli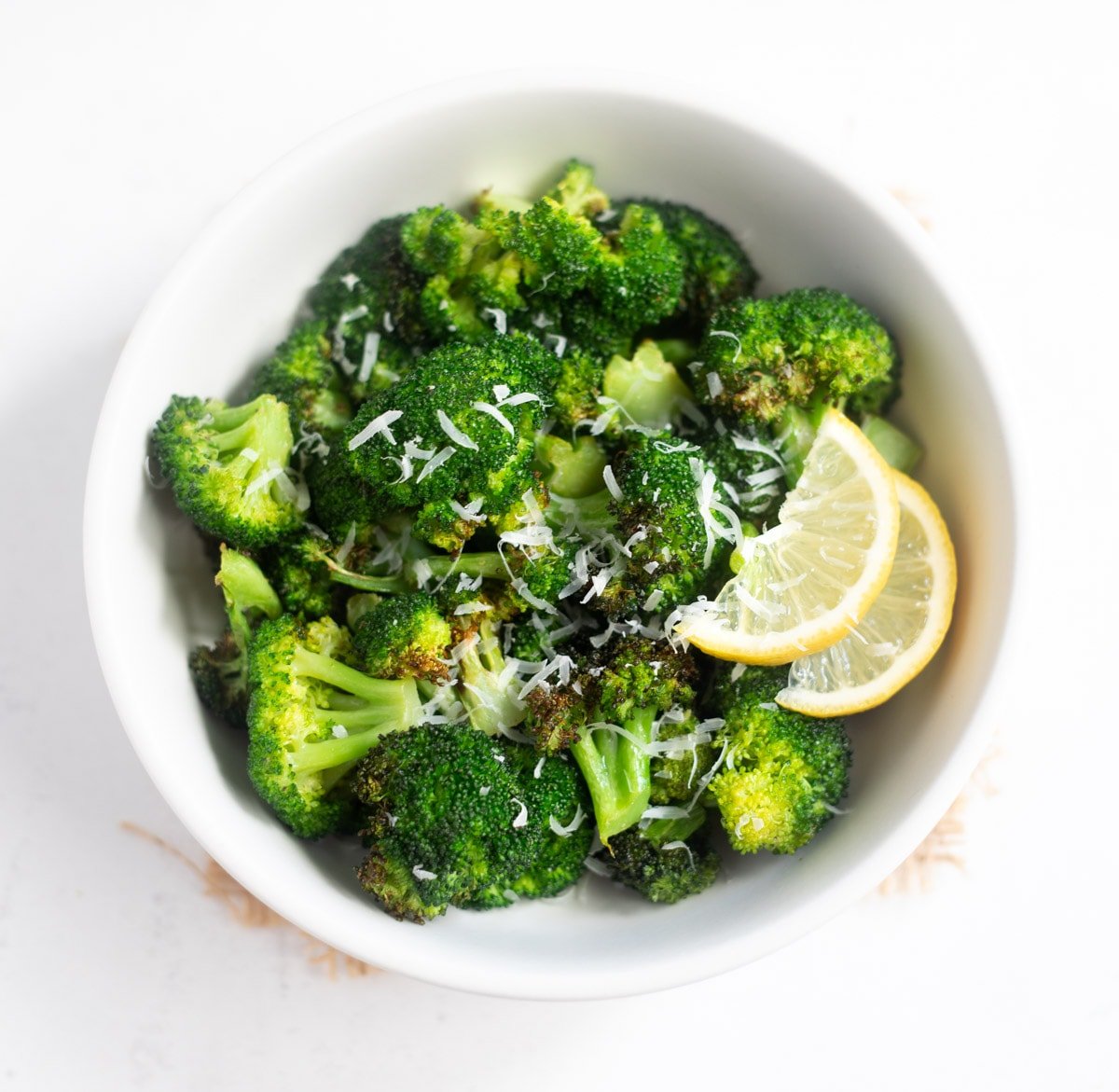 This easy roasted broccoli takes 10 minutes to make in the air fryer. It is vibrant green, tender with roasted edges, and so delicious. A perfect healthy side dish that your whole family will love.
Shikanji (Indian Lemonade)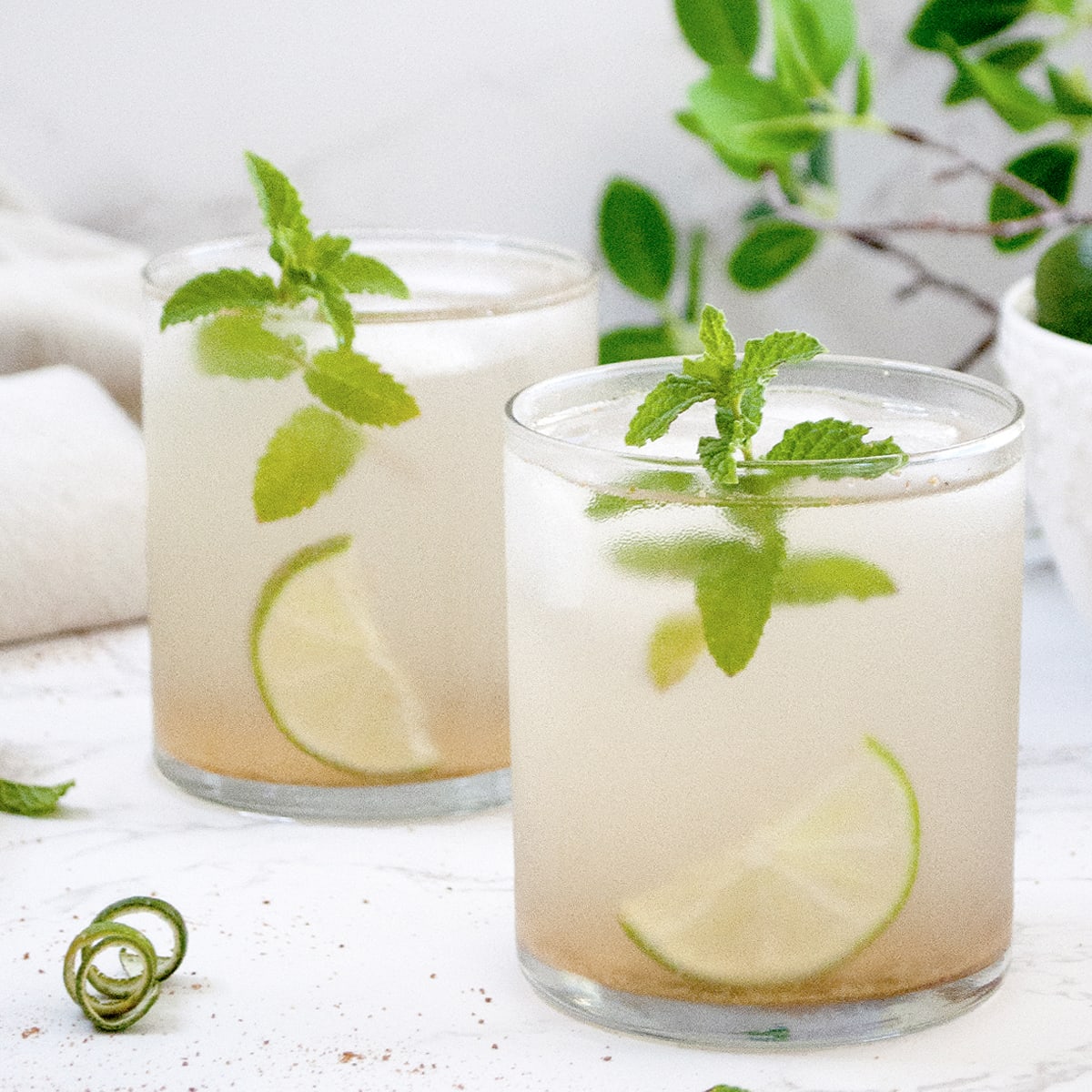 This homemade salty Indian Lemonade, also known as Shikanji or Nimbu Pani, is refreshing and flavorful and helps to beat the summer heat. Made with naturally green and clean ingredients, it can be served at any time of the day.
Pesto Spaghetti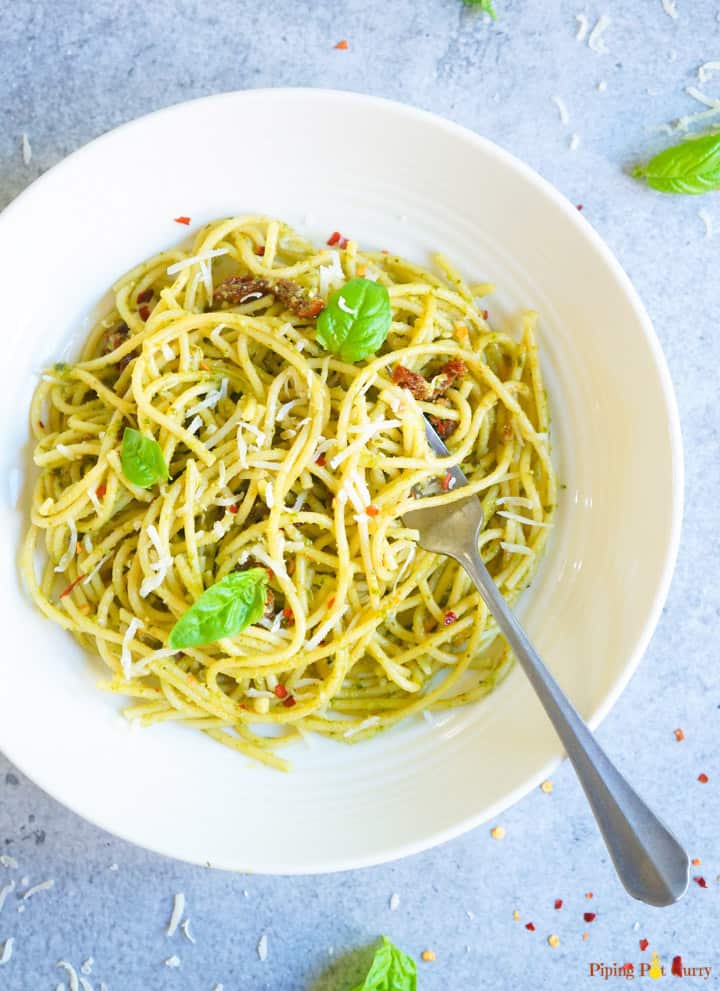 Spaghetti tossed in the green sauce, along with sun-dried tomatoes and a drizzle of lemon juice. This is my favorite way to eat spaghetti, and it is ready in just 20 minutes!
Kung Pao Brussels Sprouts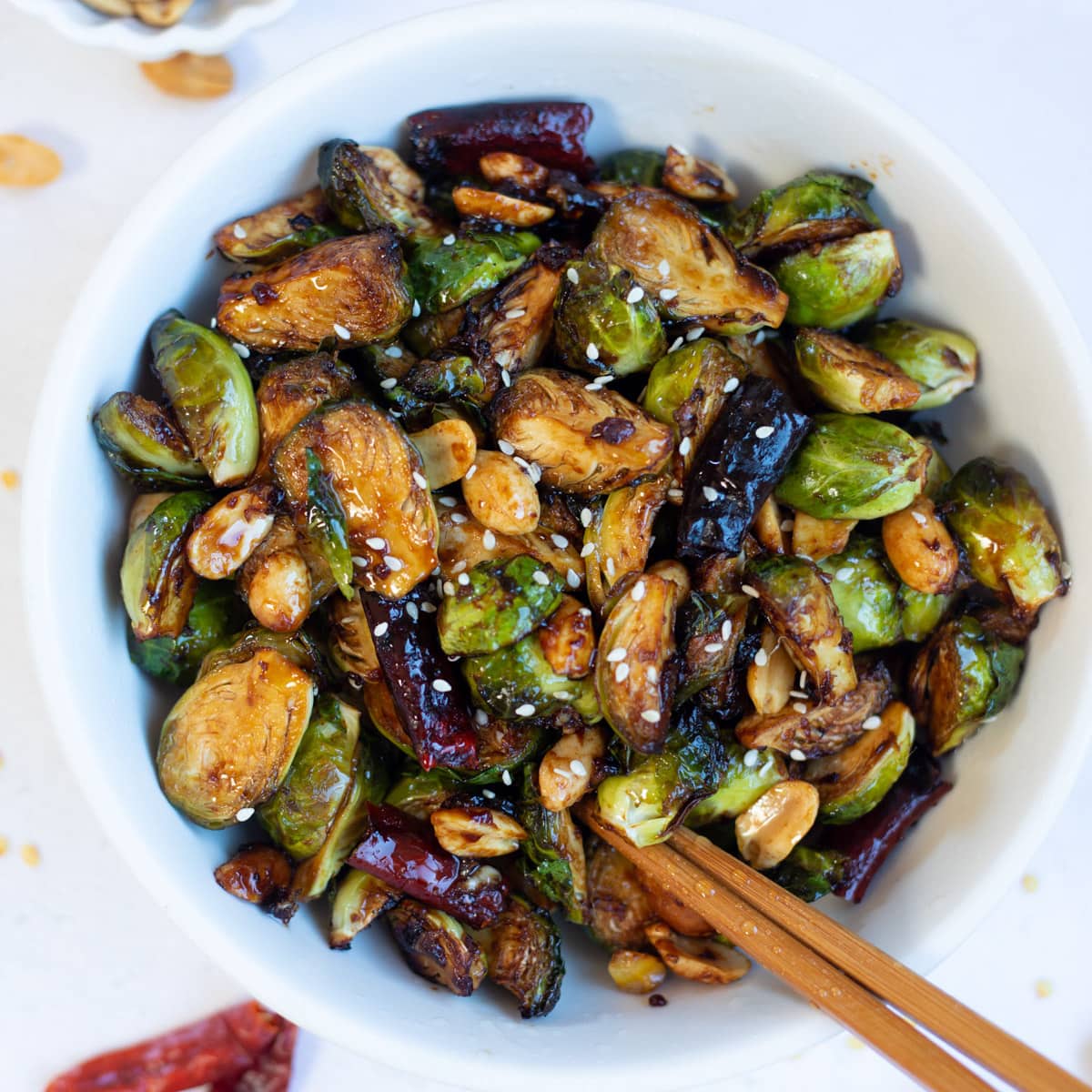 These Kung Pao Brussels sprouts are a simple yet delicious side dish that adds a lot of green to your meal. Garnished with roasted peanuts and sesame seeds, they can be prepared in under 30 minutes.
Avocado Cilantro Sauce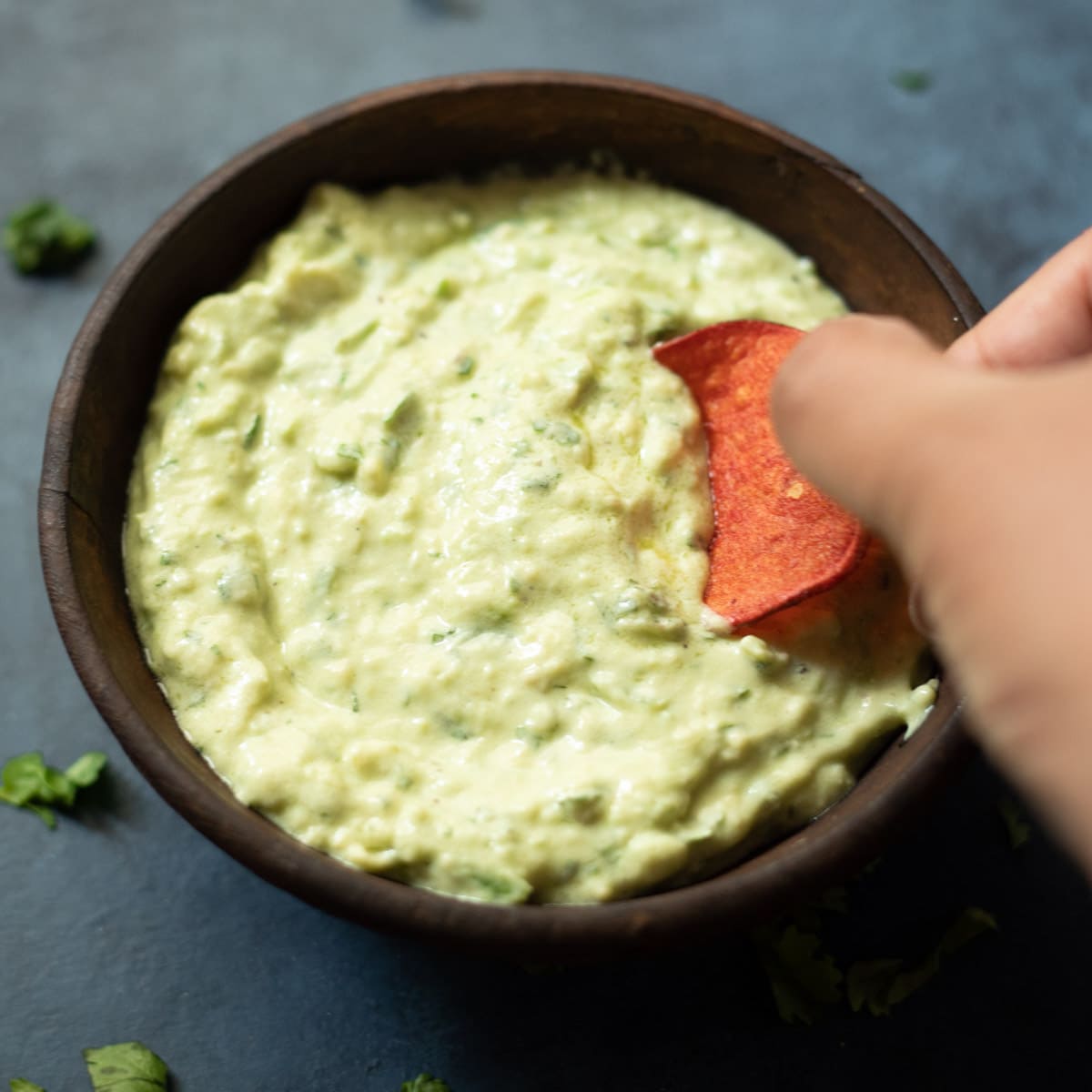 This green Creamy Avocado Cilantro Sauce is finger-licking delicious. It takes just 5 minutes to make in a blender and is perfect for tacos, burgers, salads, or just a dip with chips and vegetables.
Aloo Beans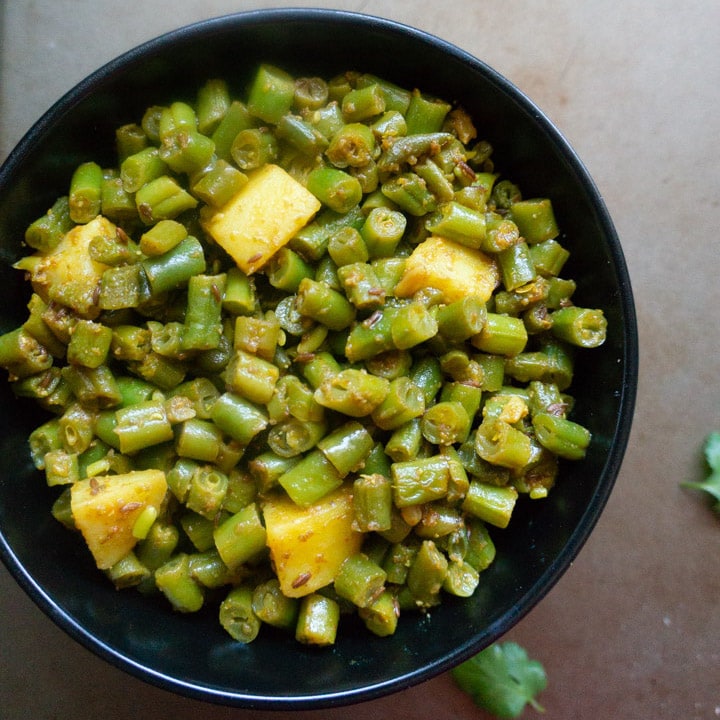 This easy Aloo Beans or Indian Green Beans stir fry with Potatoes is a vegan & gluten-free recipe, perfect for a vegetable side dish!
Asparagus Soup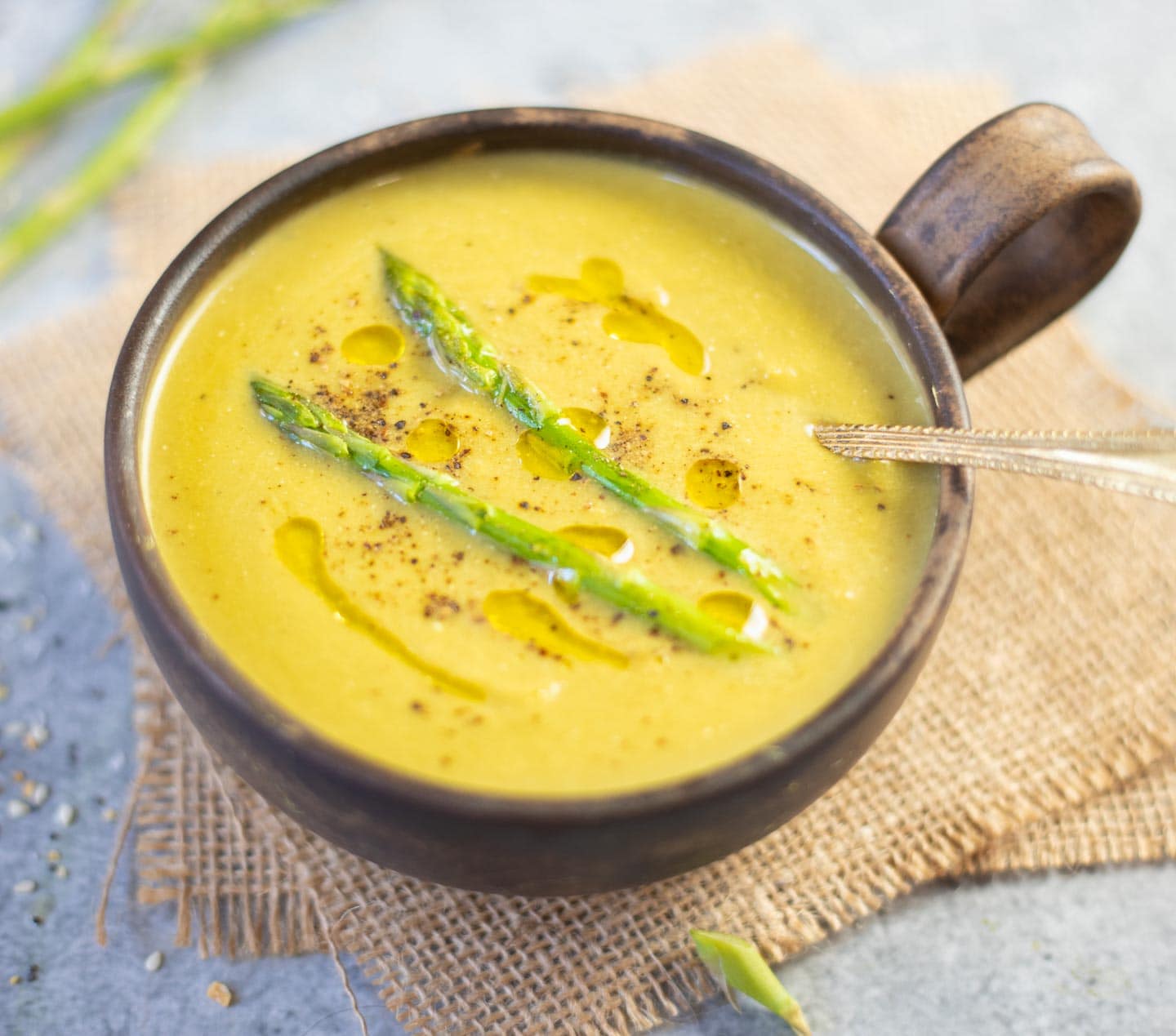 You won't believe how easy it is to make this Asparagus Soup in your Instant Pot. This bowl of green goodness is creamy, and you'll have it ready to serve in less than 20 minutes!
Cauliflower with Cilantro Sauce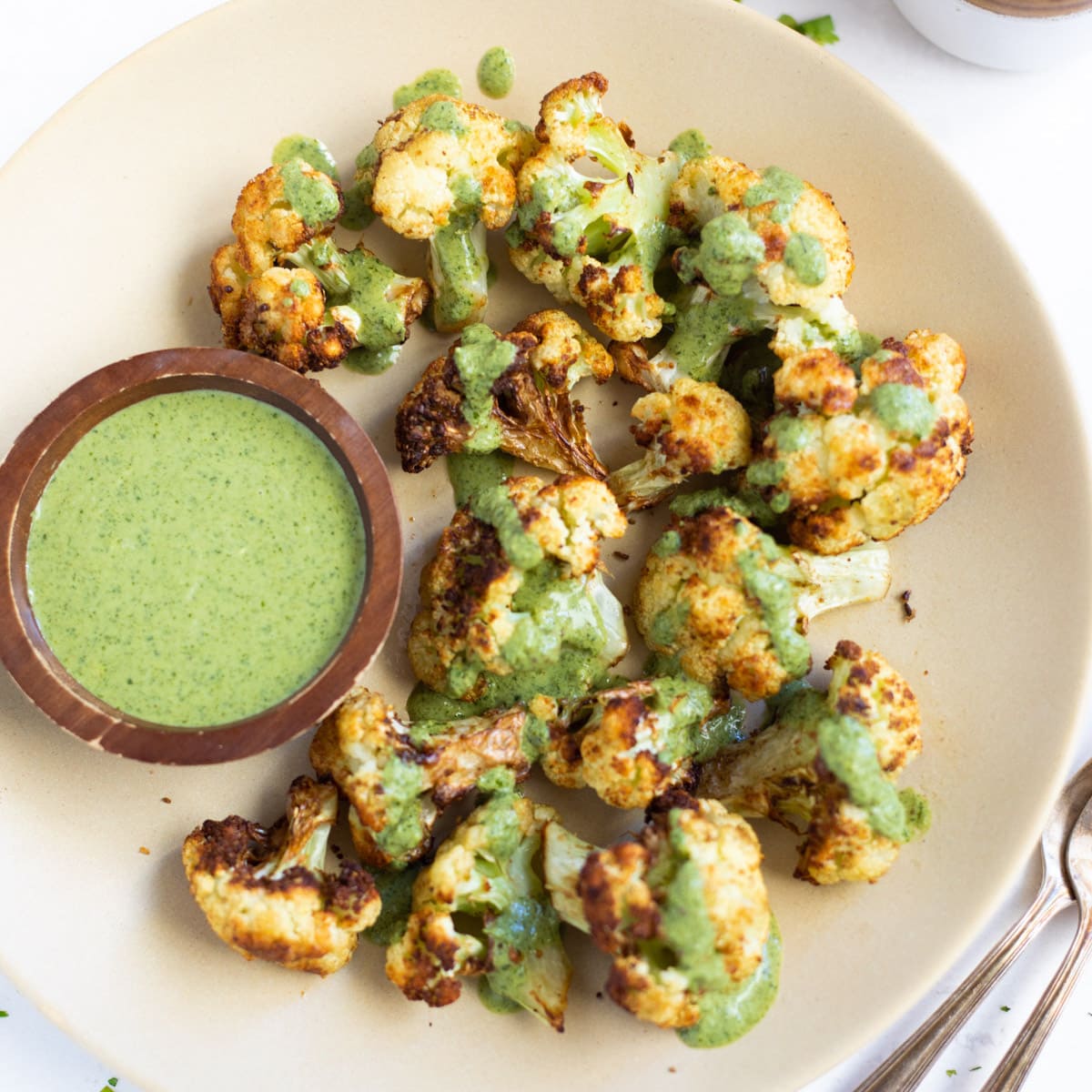 This Air Fryer Cauliflower seasoned with spices is easy to make and amazingly delicious topped with green cilantro yogurt sauce. Enjoy as a wonderful low-carb side dish or appetizer.
Saag Paneer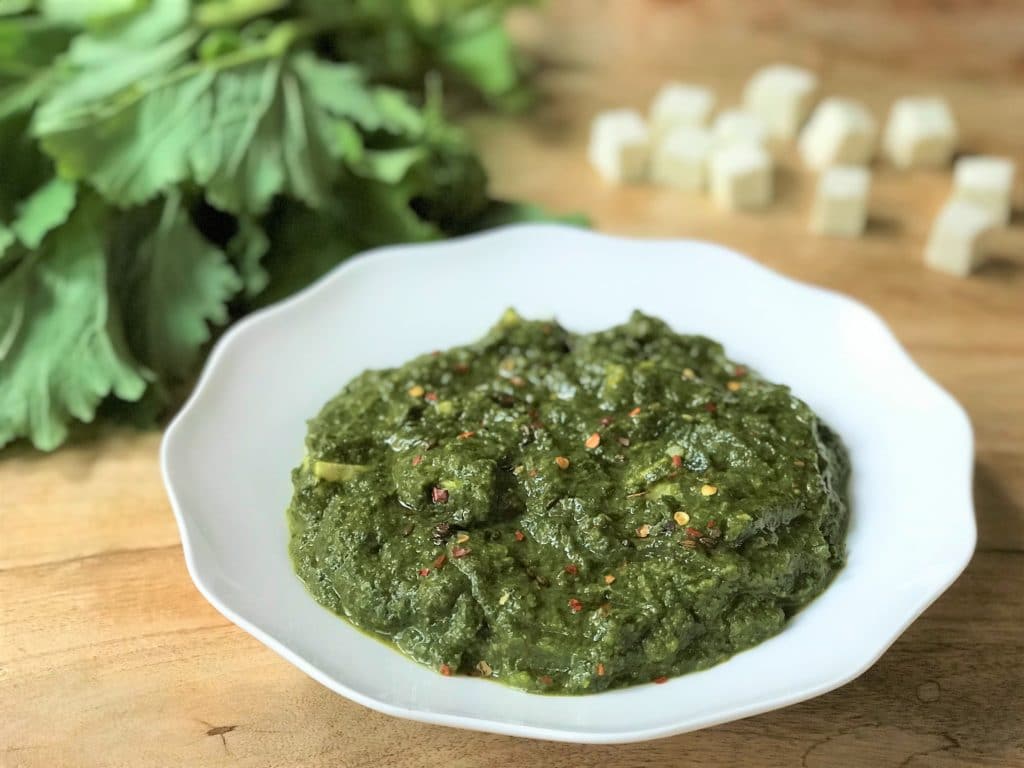 Saag Paneer is the authentic North Indian favorite. It is made by cooking naturally green mustard leaves and spinach with spices and cottage cheese, which makes it a delicious and nutritious dish.
Air Fryer Asparagus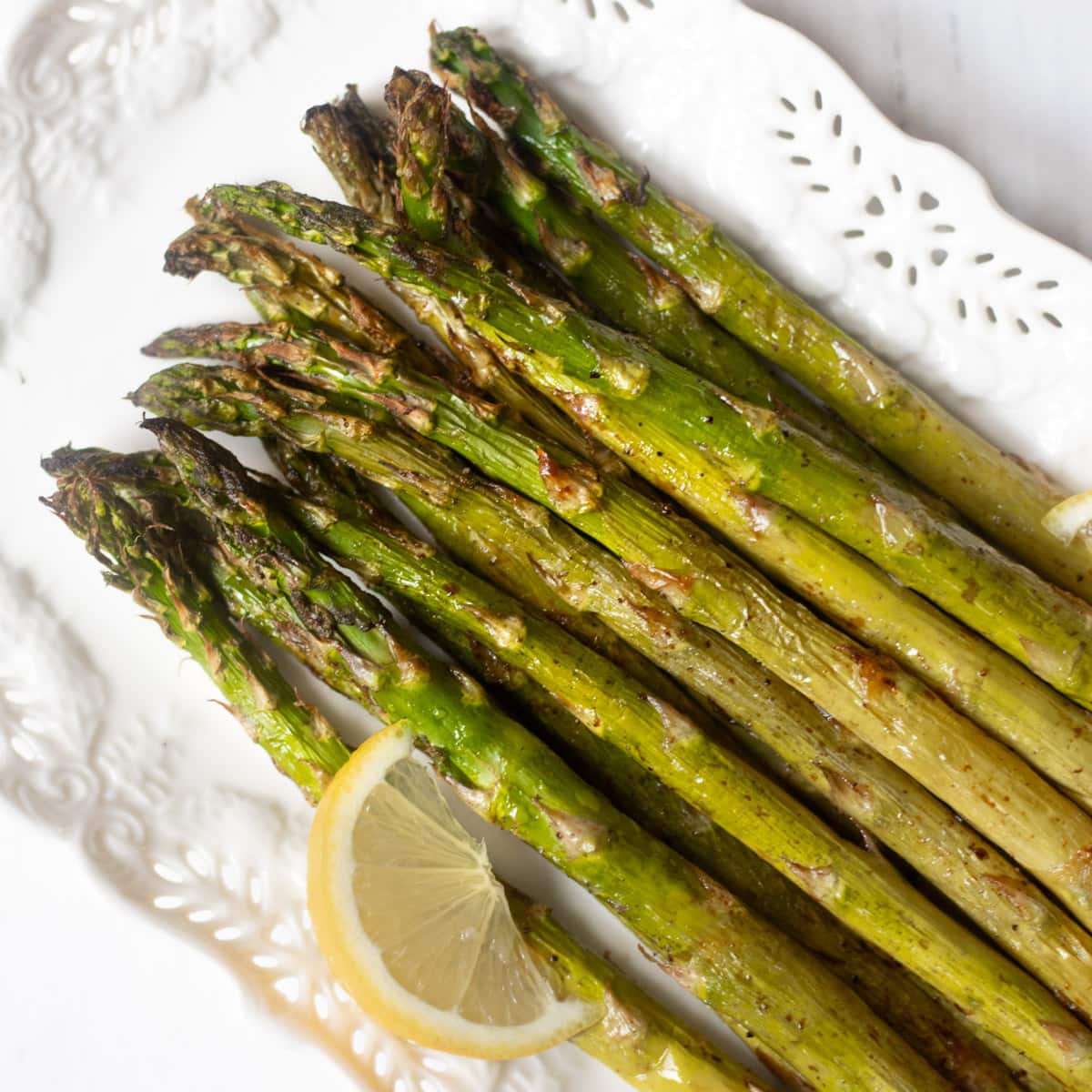 Here is an easy way to use fresh green asparagus and turn it into a healthy, delicious side dish. This Air Fryer Asparagus is perfectly seasoned and cooks quickly while keeping it tender-crisp.
Avocado Chutney Sandwich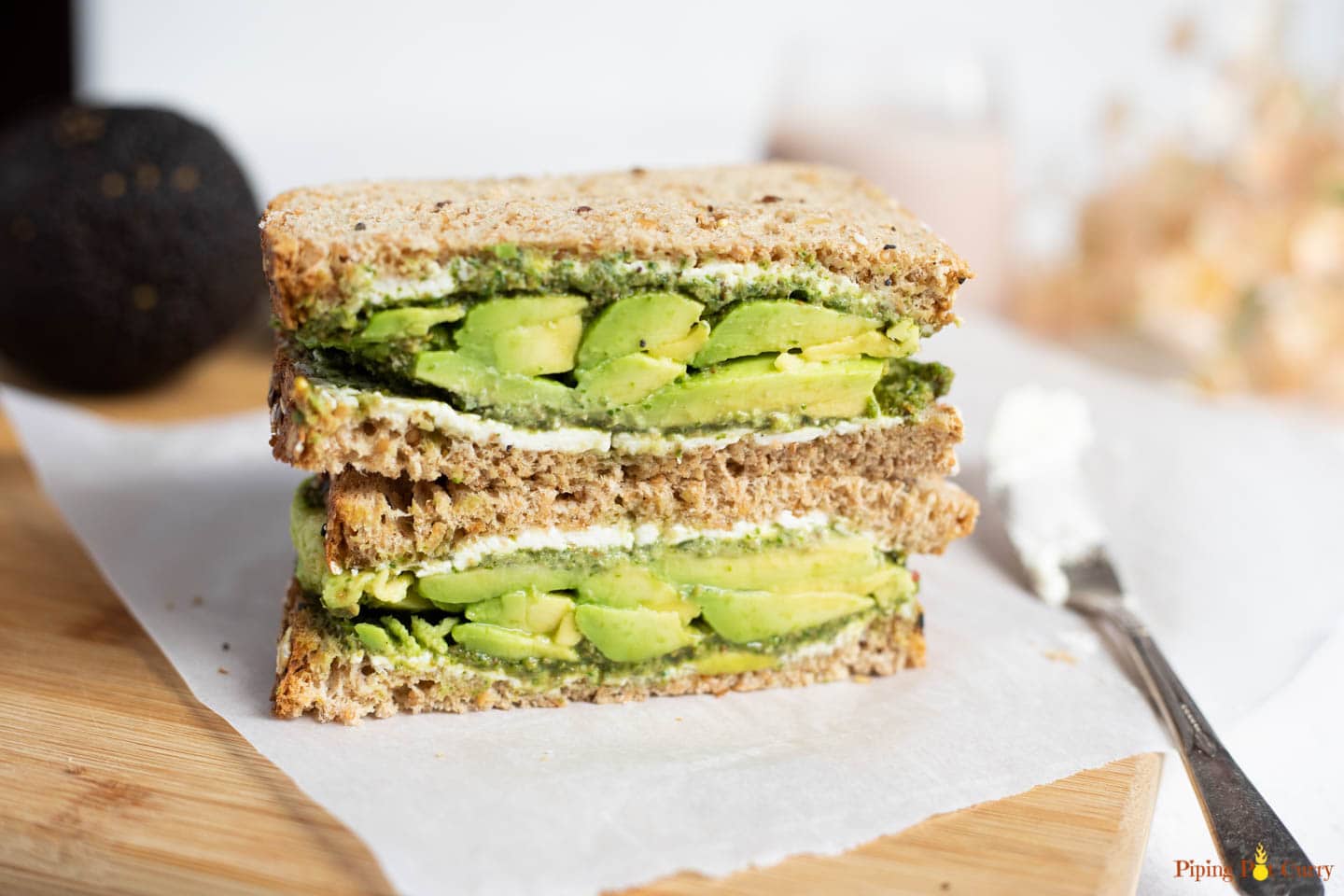 Make this amazing Indian-style Avocado Chutney Sandwich and satisfy those morning hunger pangs in a green way. You will love the taste of fresh mint cilantro chutney and the creamy smooth avocado slices in every bite!
Kurkuri Bhindi (Crispy Fried Okra)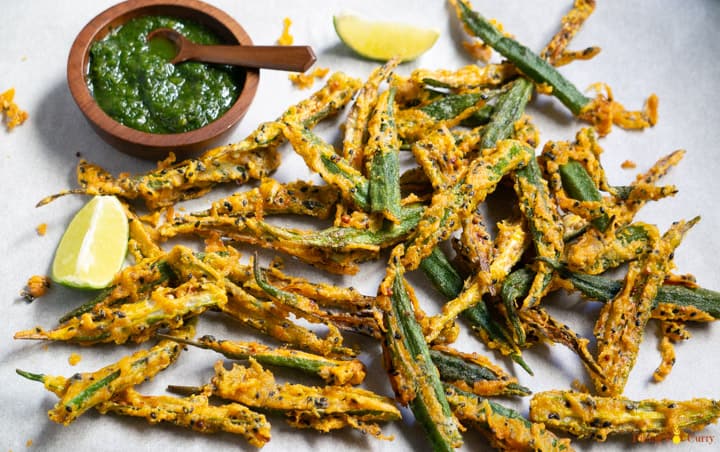 Kukuri Bhindi, called Kurmure Bhendi Bhaja in Bengali, is sliced okra coated in spices and fried until crunchy. This crispy fried okra is so good you cannot stop eating it. Make this crispy okra by deep frying or in the air fryer. Enjoy this green appetizer or side dish!
Basil Walnut Pesto
Fresh Basil Walnut Pesto can be made in 10 minutes with just five ingredients – Fresh basil leaves, walnuts, garlic, romano (or parmesan), and olive oil. This is your best versatile green sauce!
Lemon Asparagus Pasta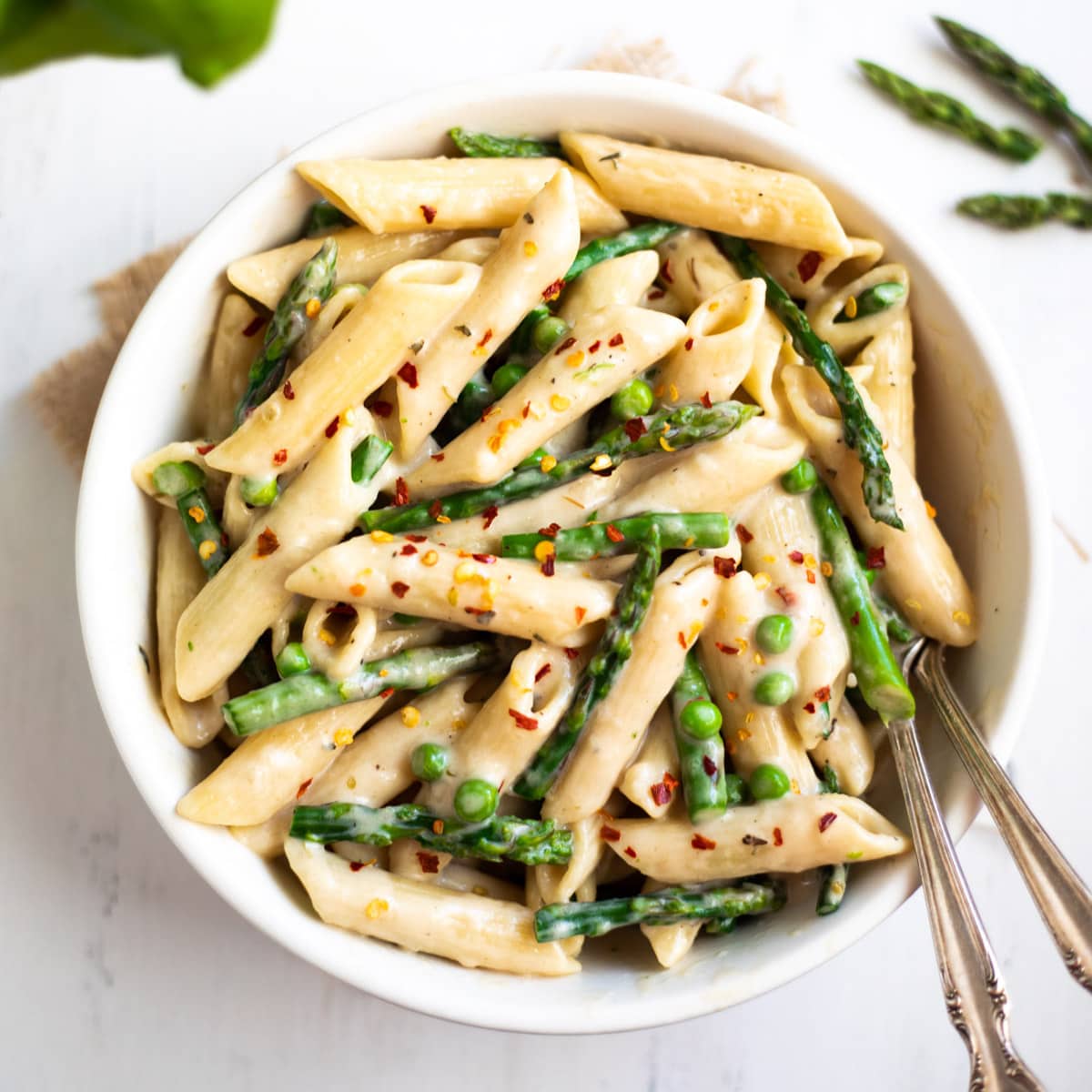 Get all spring flavors in a bowl with this Lemon Asparagus Pasta. Make it in the Instant Pot in just 30 minutes, and the result will be a creamy bowl of pasta filled with fresh greens! Try this delicious, vegetarian, one-pot meal tonight!
Happy St. Patricks Day! I hope you enjoy the day with lots of wonderful food, fun, and laughter ☘️