India is popular for its variety of bread- from the popular naan and dosa to the lesser-known fried bhatura and flatbread bhakri. Here are 18 amazing Indian breads that will make you want to try them all today.
Many Indian breads are made on the stovetop in a pan or the tandoor (clay oven), which means you don't have to wait as long as for yeast-based breads.
Whether you're new to Indian flatbreads or have made them before, you will love the different types of Indian bread recipes. Learn how to make Indian bread at home with these easy recipes and enjoy them as a side with Indian dinner recipes.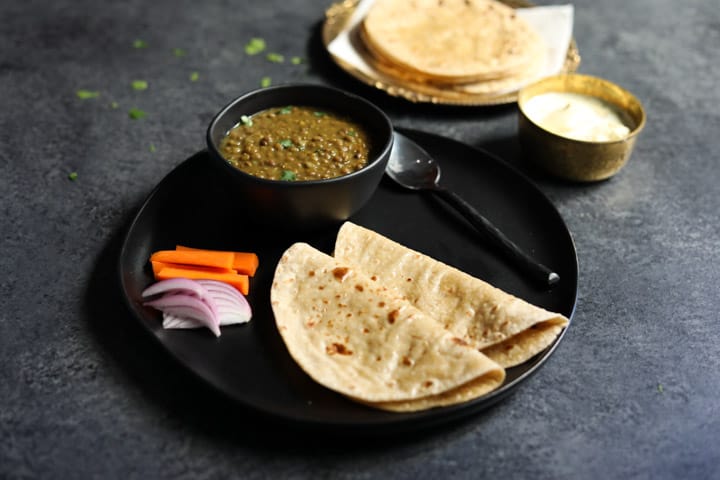 Roti, also called Chapati or Phulka, is a traditional Indian flatbread typically made from wheat flour and water. It is a staple side dish served almost daily with various dishes such as curries, dals, and vegetables.
It is a healthier alternative to other types of bread due to its low fat and calorie content. Learn how to make soft roti every time with this foolproof recipe!
Get the Roti recipe.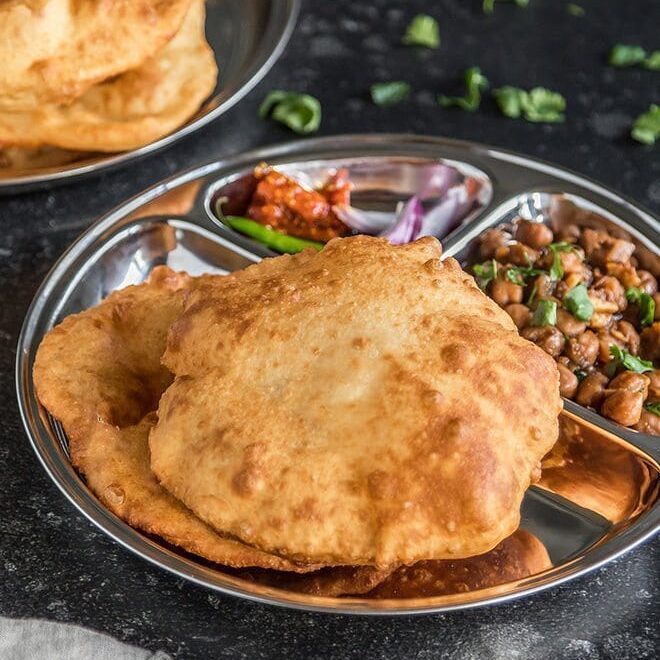 Bhatura is a deep-fried puffed bread commonly served with chana masala or potato curry. Made with flour and yogurt, bhatura is a popular North Indian leavened bread that's crispy on the outside and soft on the inside. It's perfect for a weekend breakfast or brunch.
Get the Bhatura recipe.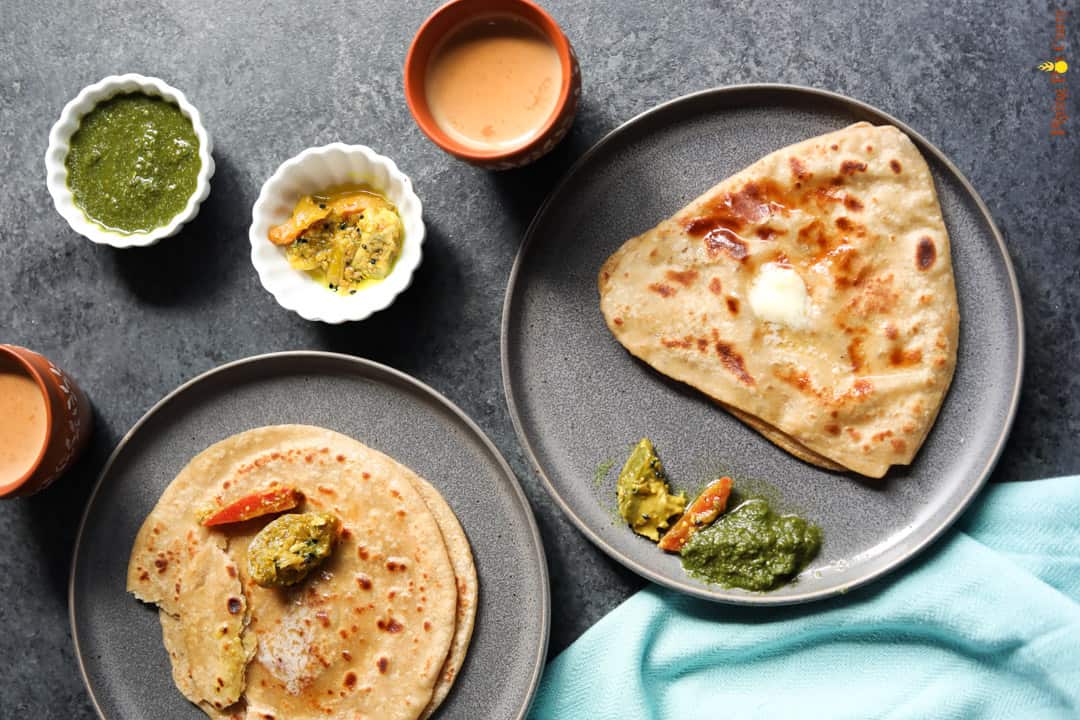 Paratha, one of India's most popular unleavened flatbreads, is perfect for enjoying with pickle and a hot cup of chai for breakfast or alongside curry and yogurt raita for lunch or dinner.
Paratha is made by layering and rolling dough with ghee or oil. It can be stuffed with various ingredients such as potatoes, cauliflower, and paneer.
Get the Paratha recipe.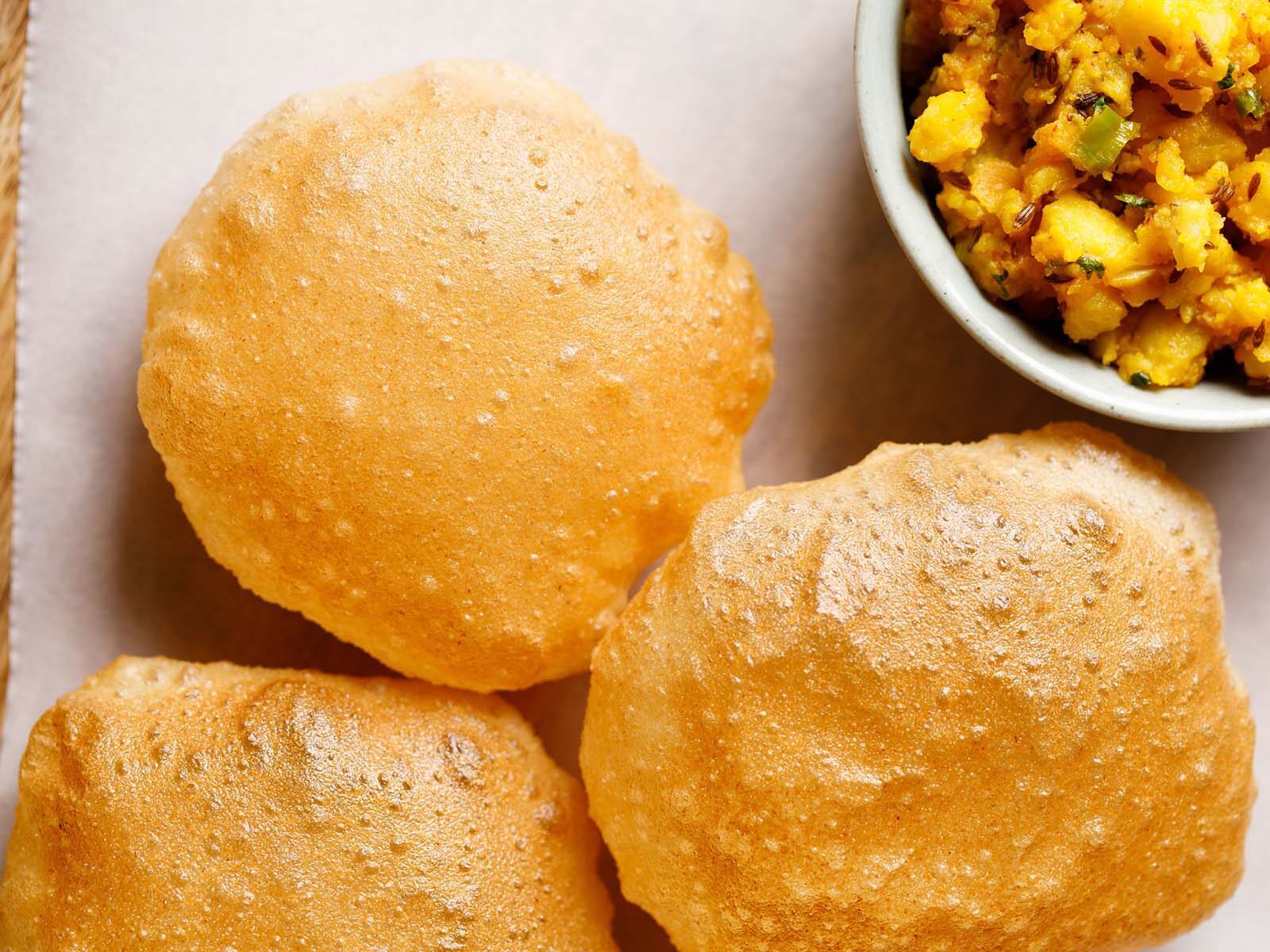 Poori or Puri is a traditional Indian fried bread that is delicious to enjoy with almost any main dish. It's a simple unleavened bread made from whole wheat flour, salt, and water. The dough is kneaded, rolled into small discs, and then deep-fried until puffed and golden brown.
Get the Poori recipe.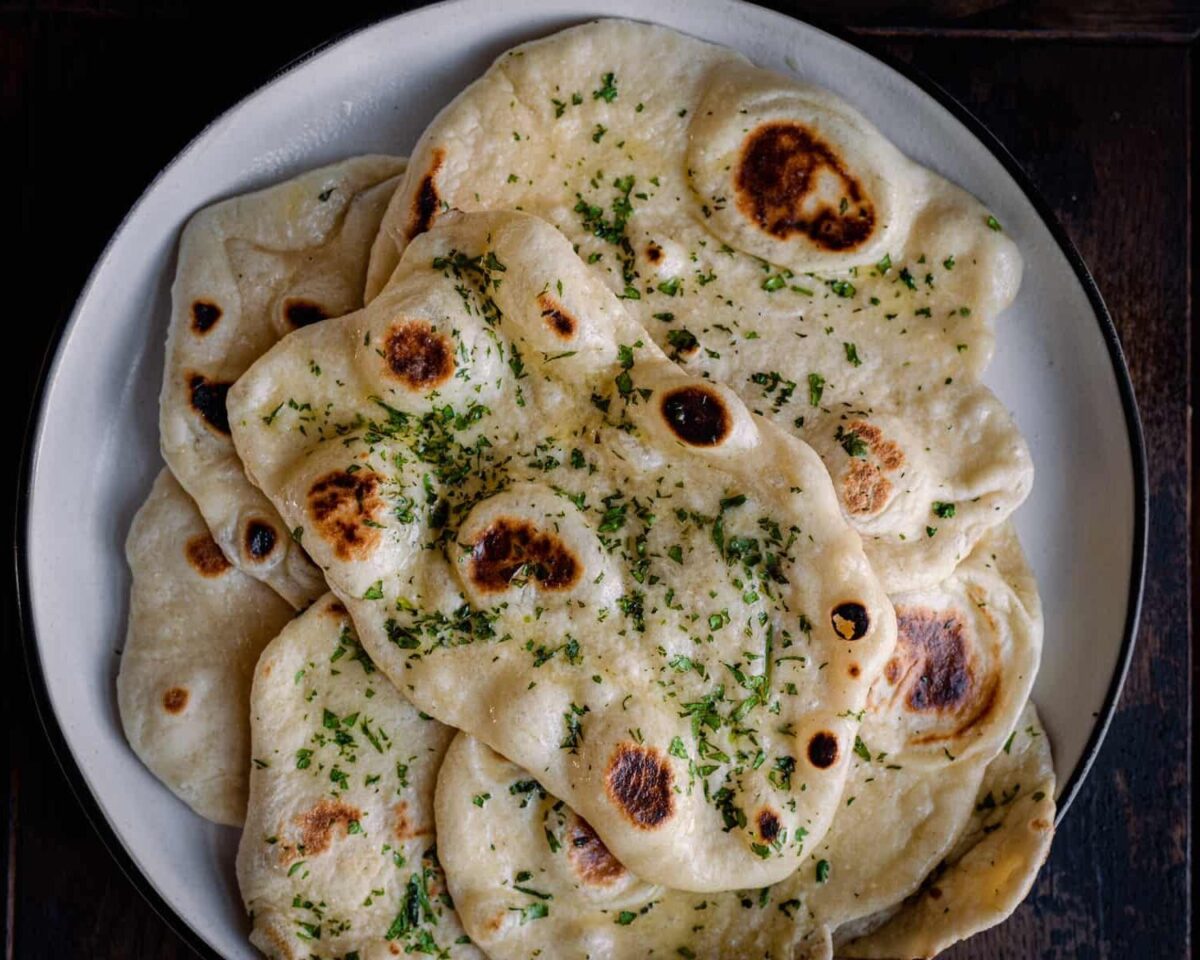 Naan is the most popular Indian flatbread. It's fluffy, pillowy, soft, and chewy, yet crisp and flaky in some spots. It is the best way to scoop your favorite Indian curries.
Although naan is traditionally cooked in a tandoor oven, there are ways to make it on the stovetop at home.
Get the Naan recipe.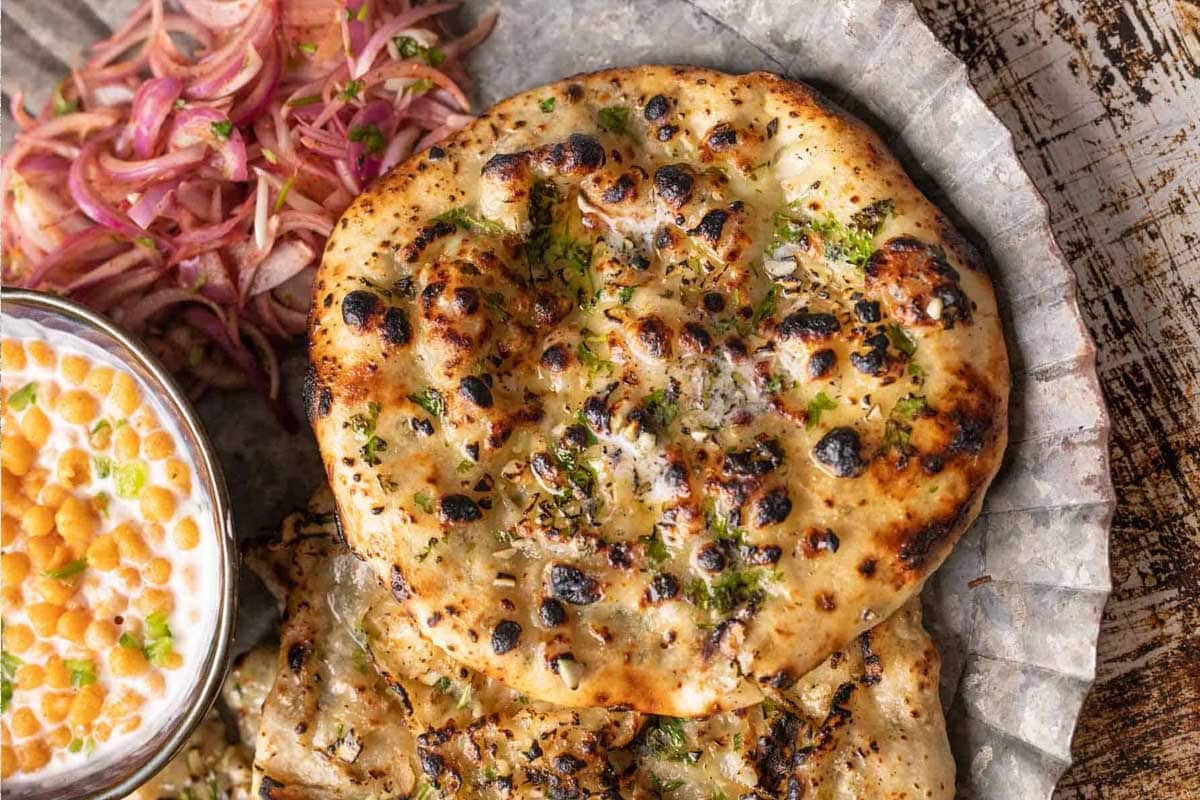 Soft, fluffy Garlic Cheese Kulcha is mildly leavened bread stuffed with a tangy and spicy mixture of garlic and cheese. This recipe cooks the kulcha on a pan on the stovetop and makes the most amazing kulchas.
Get the Kulcha recipe.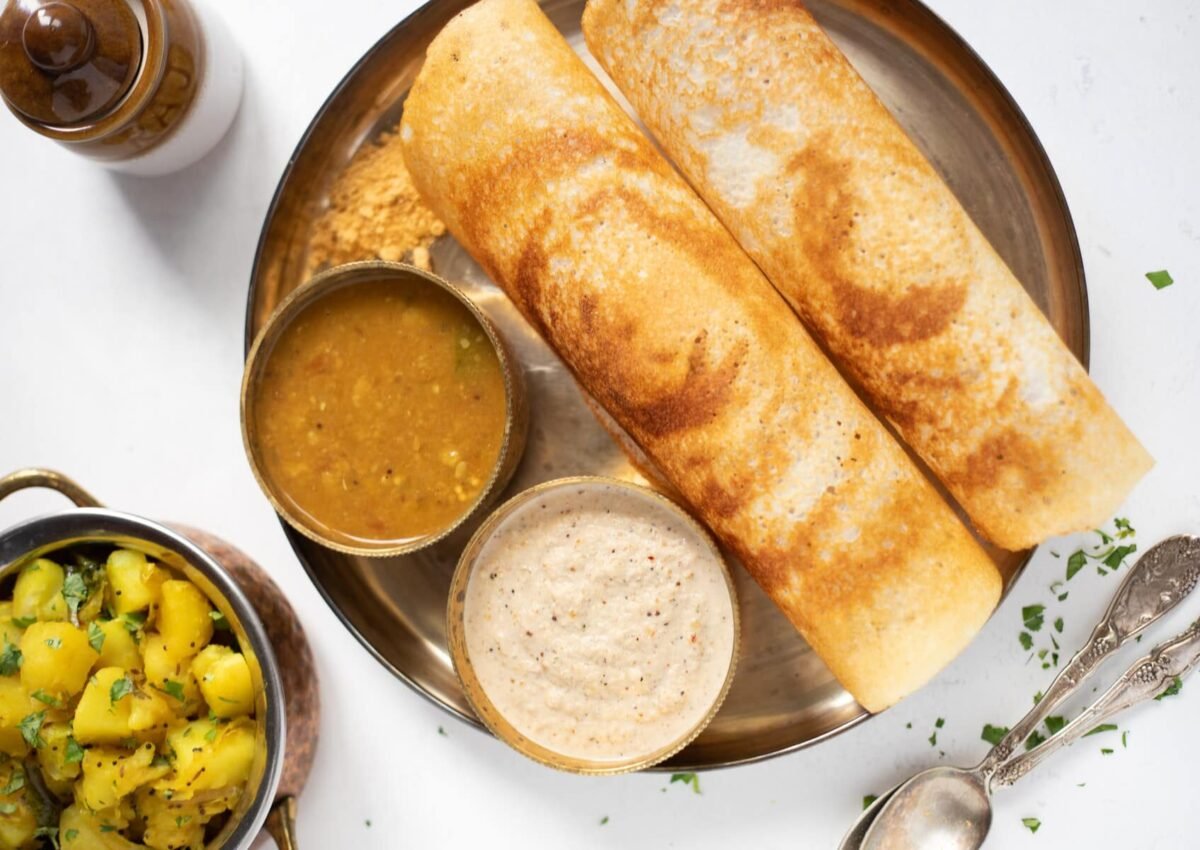 Dosa is a popular South Indian dish. It is a thin, crispy crepe made from a fermented batter of rice and urad dal.
Dosa is usually served with sambar and coconut chutney and is a great side dish to enjoy with curries for those who are gluten-free.
Make the best crispy dosa from scratch with homemade dosa batter. Here you can find all the tips and tricks to get the perfect crispy dosa's every time!
Get the Dosa recipe.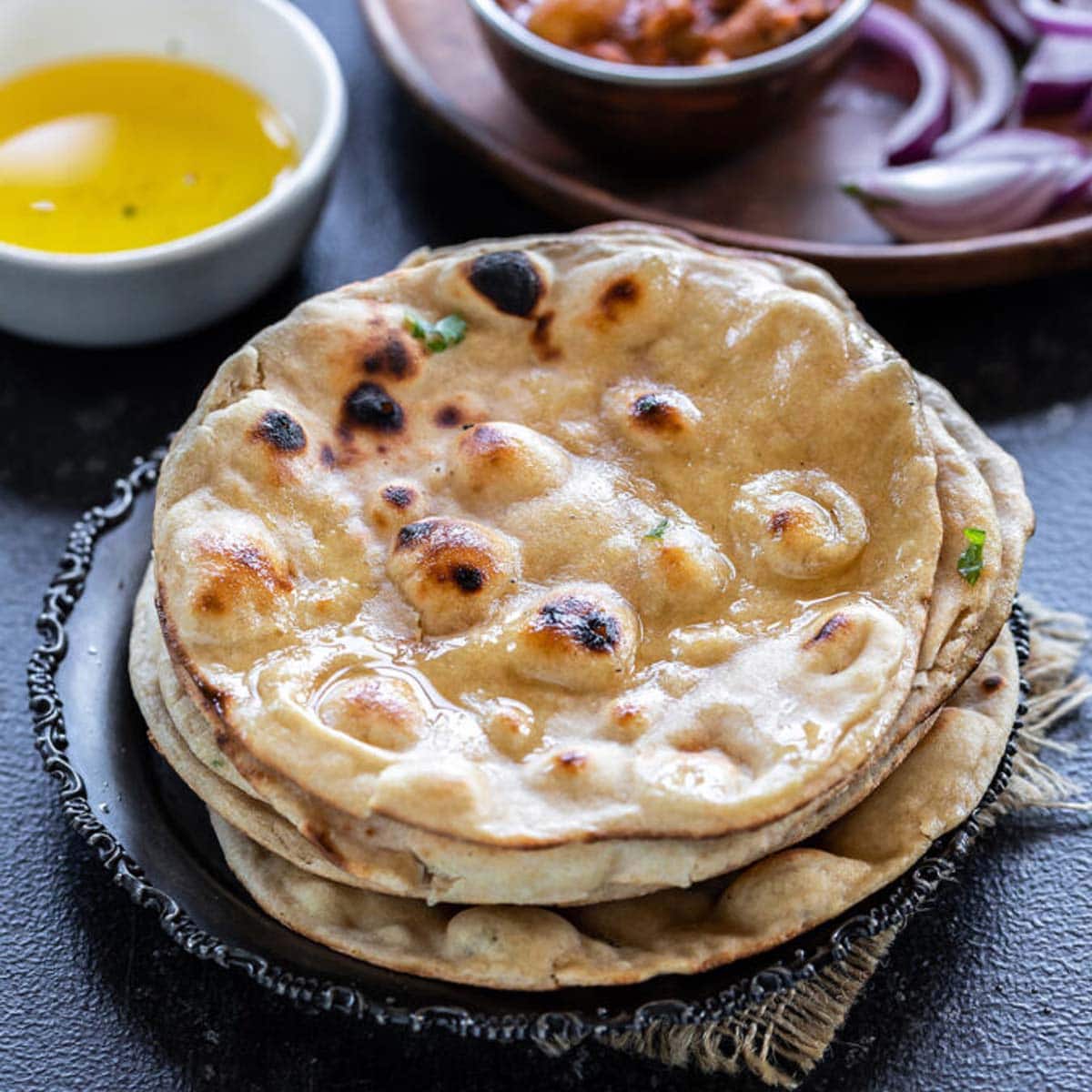 Tandoori roti is a restaurant-style Indian flatbread cooked in a tandoor or clay oven. It is made using a dough of wheat flour, salt, and water. This flatbread is made by rolling the dough round and cooking it in a tandoor until it turns golden with some brown spots.
With this easy recipe, you can make Tandoori Roti at home without any tandoor.
Get the Tandoori Roti recipe.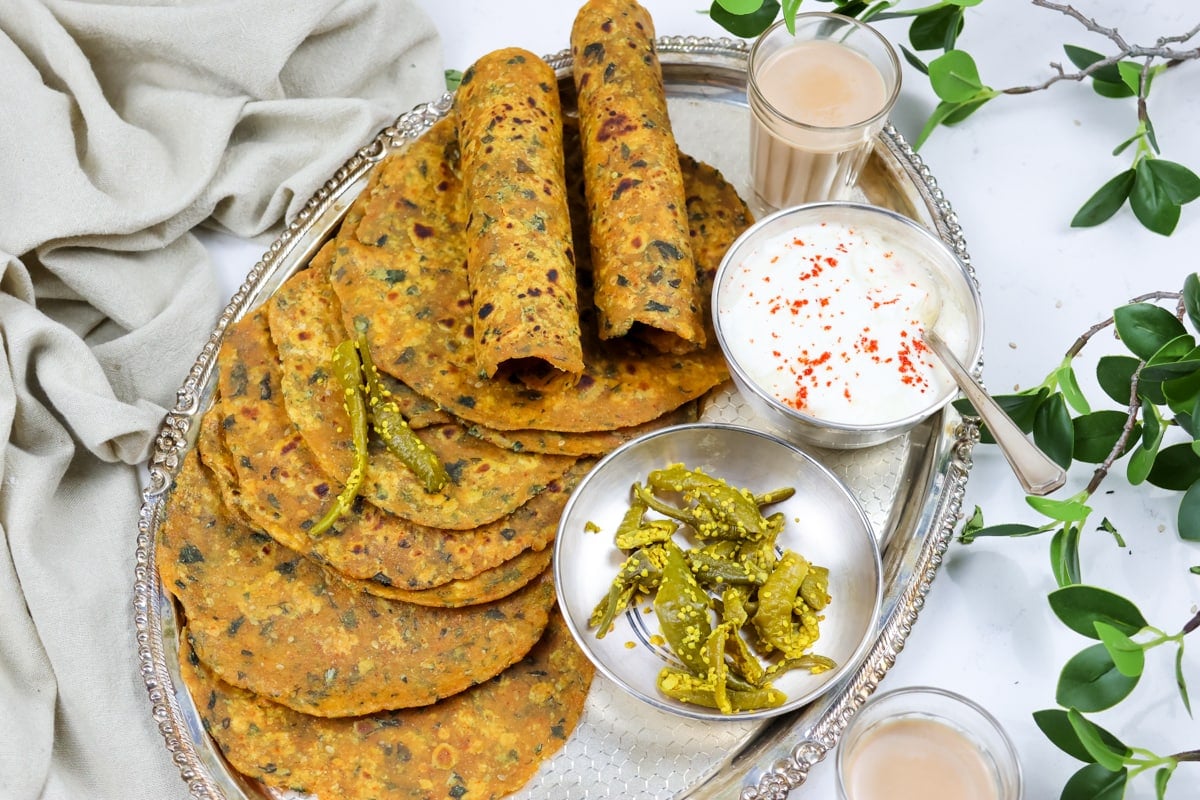 Gujarati Methi Thepla is a delicious snack made with whole wheat flour, gram flour (besan), fresh fenugreek leaves, yogurt, and spices.
This delectable flatbread is ideal for breakfast, snack, or any other meal of the day. It is perfect for on-the-go meals as it stays good at room temperature for many days.
Get the Thepla recipe.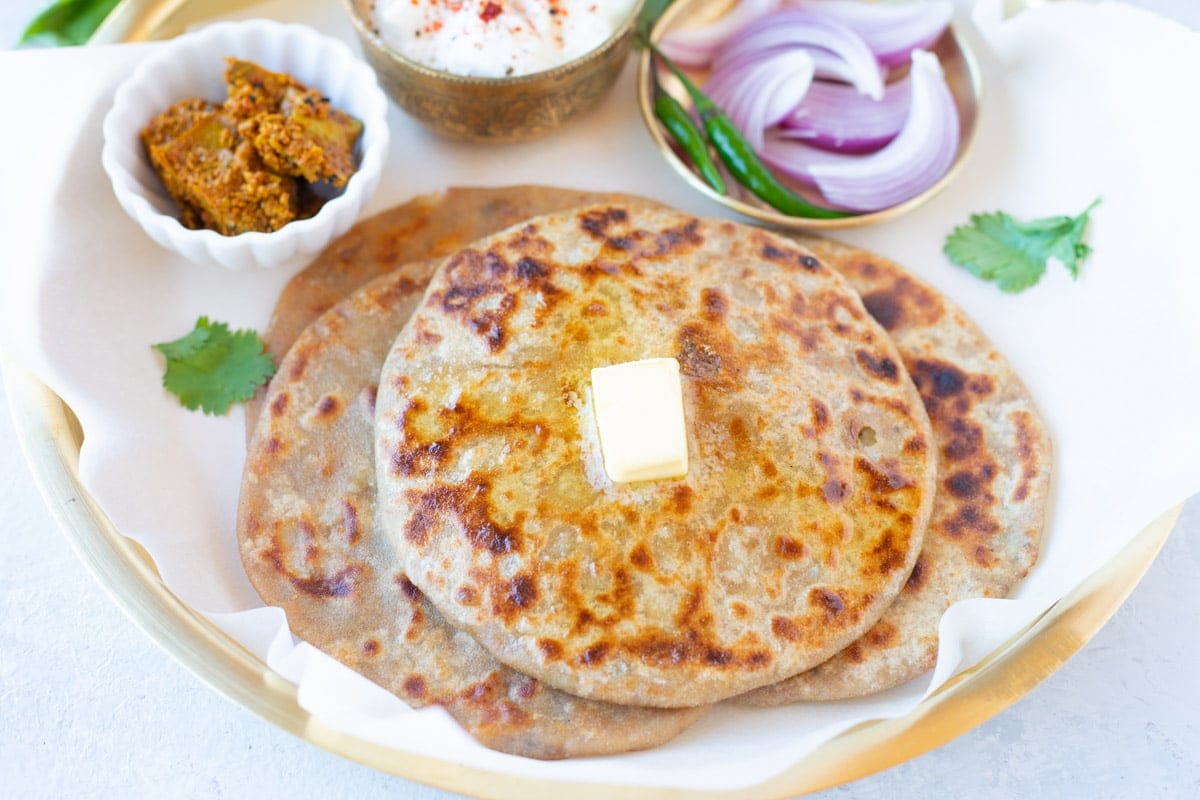 Aloo Paratha is a special North Indian layered flatbread stuffed with spiced mashed potatoes. The parathas are roasted on the hot griddle until crisp and brown on the outside.
Serve them with pickle and raita for an authentic Punjabi breakfast. Here is my mom's recipe to make the best aloo parathas.
Get the Aloo Paratha recipe.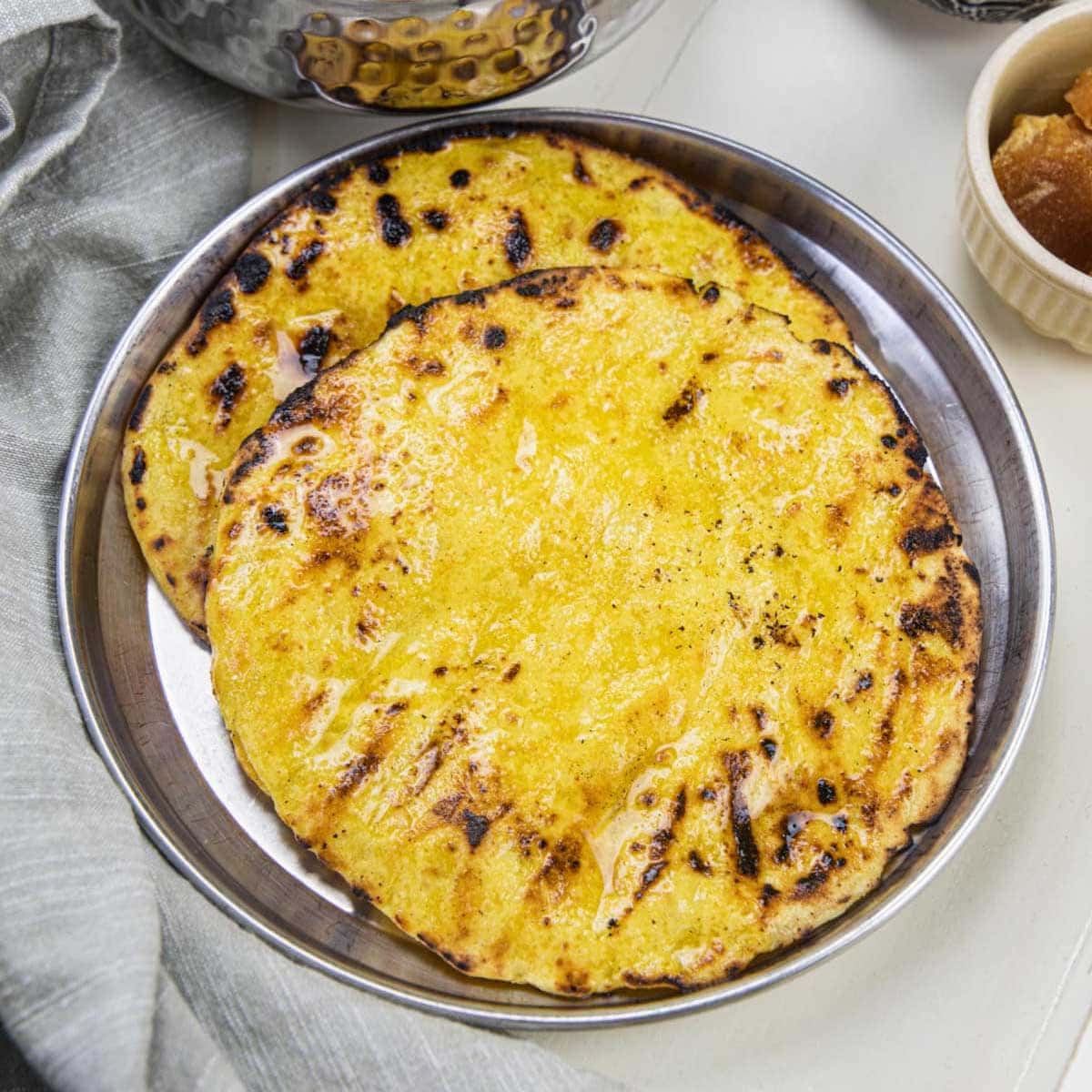 Makki ki roti is a traditional Punjabi (North Indian) flatbread made from a dough of cornmeal and water.
Makki ki roti is typically served with saag, a spiced spinach curry, during winter months. It is a special hearty vegetarian meal.
Get the Makki ki Roti recipe.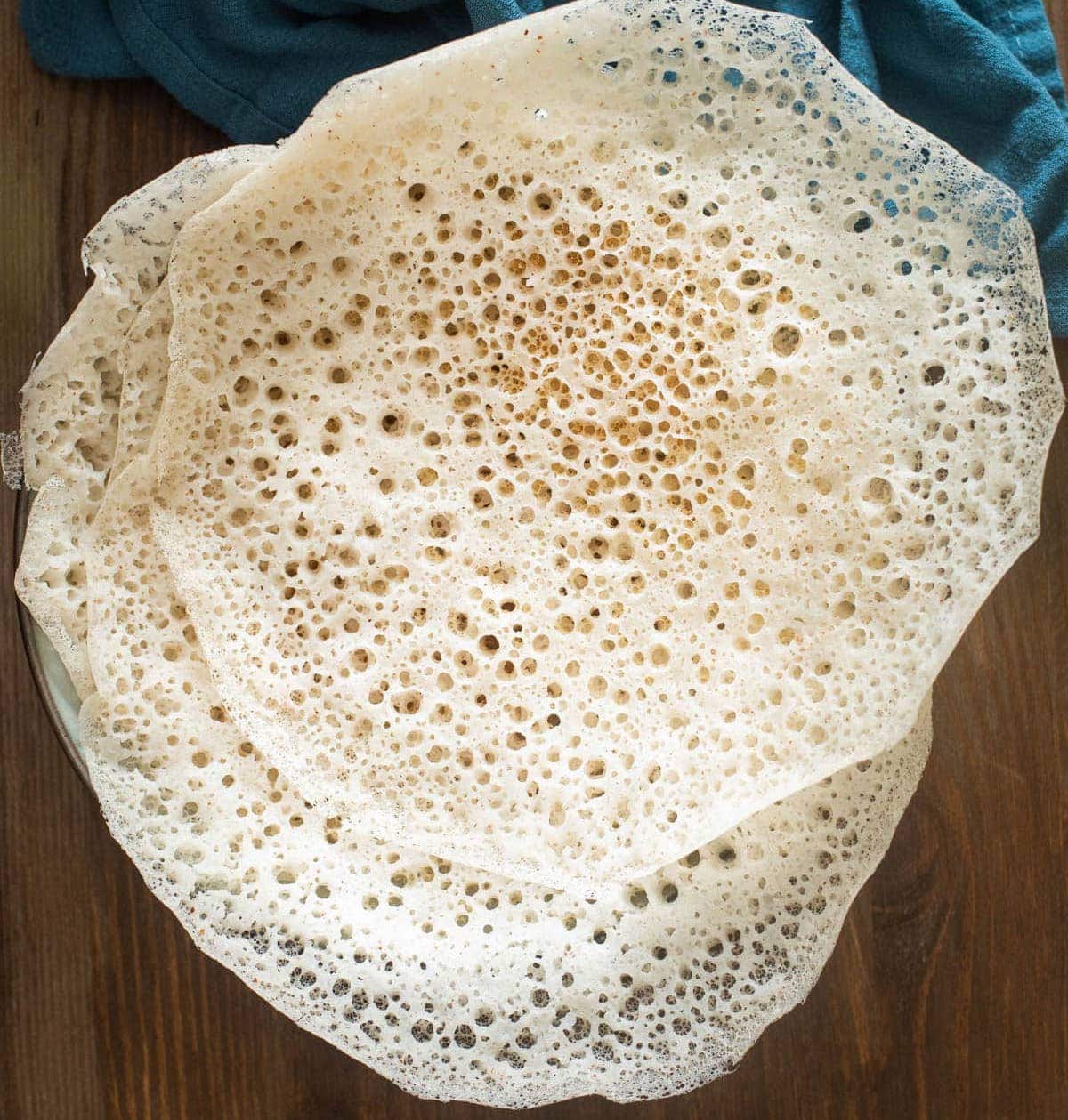 Appams are soft, pillowy cakes and crepes made with fermented rice and coconut batter. They are typically served as a side to spiced curries for brunch or lunch in southern India.
Get the Appam recipe.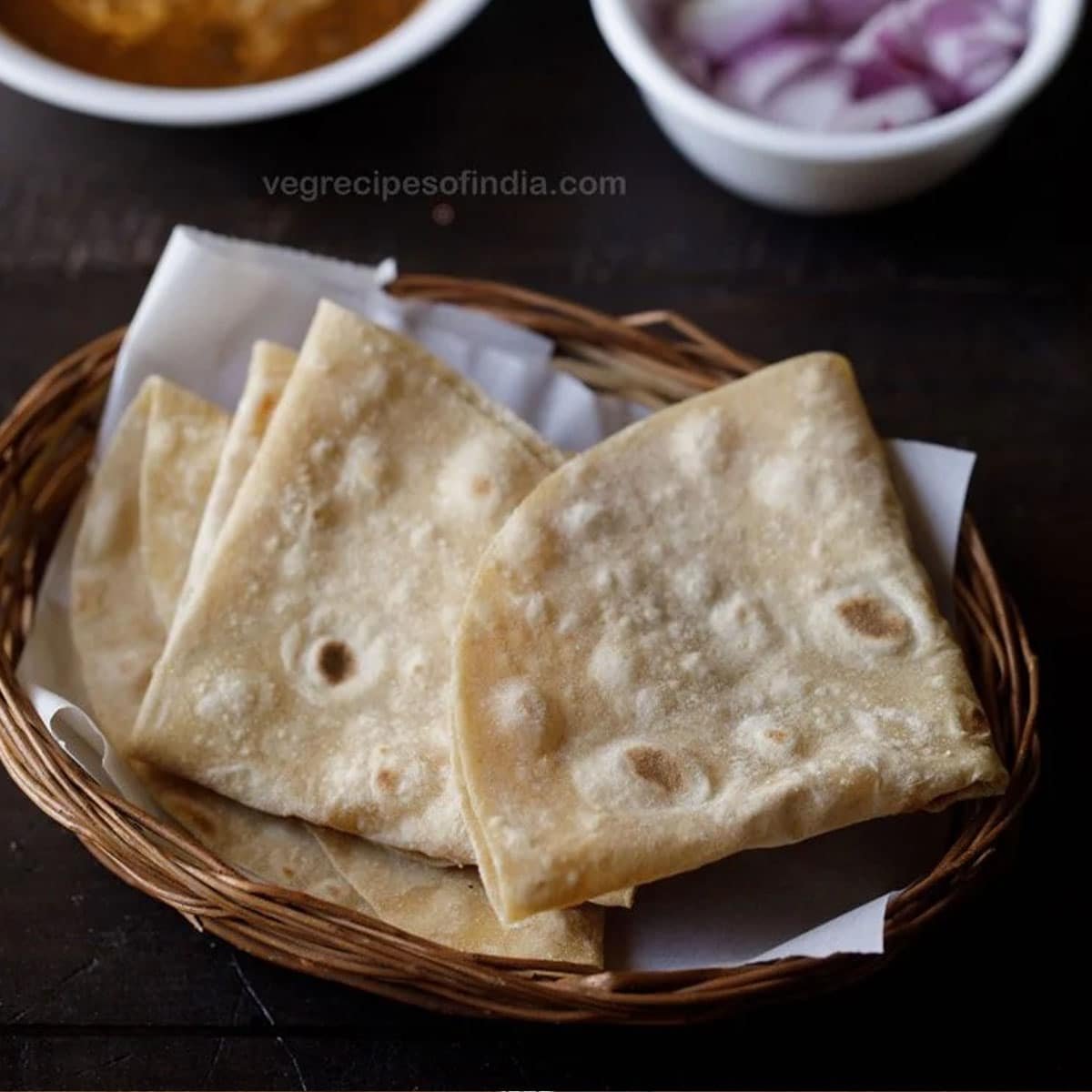 Rumali roti is a thin, soft flatbread that is popular to enjoy at restaurants in India. The flatbread is made from a mixture of flour, water, and salt, and is stretched by hand until it's paper-thin and almost translucent.
The name "rumali" means "handkerchief" in Hindi. This flatbread is called rumali as it is so thin and delicate it can be folded like a handkerchief.
Get the Rumali Roti recipe.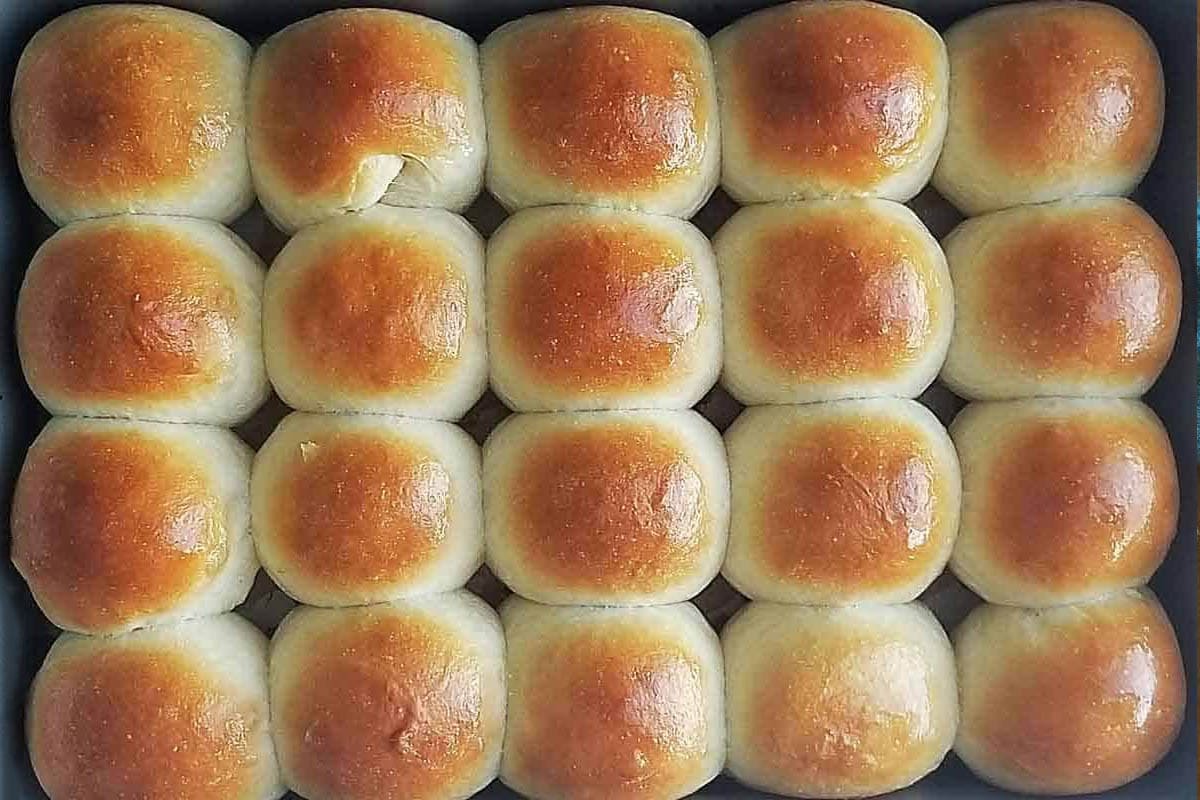 Ladi pav is a type of soft, fluffy bread that's popular in India to eat with a variety of foods such as vada pav or is paired with spicy curries as as egg bhurji or keema or pav bhaji.
The bread is similar to a classic dinner roll but is more savory than sweet. It is easy to make pav at home with a bit of preparation.
Get the Pav recipe.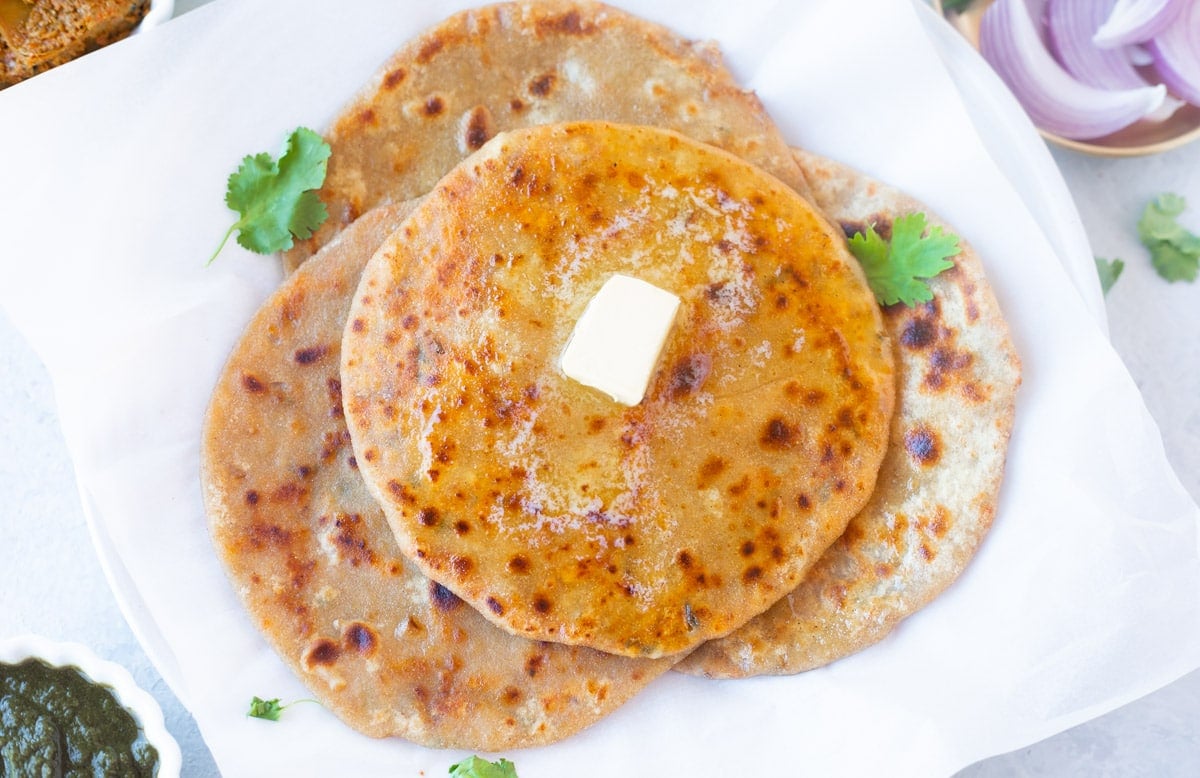 Paneer Paratha is a delicious, whole wheat flatbread stuffed with firm Indian cottage cheese, aromatic herbs, and spices. This stuffed paratha is popularly served for breakfast or lunch in North India.
Get the Paneer Paratha recipe.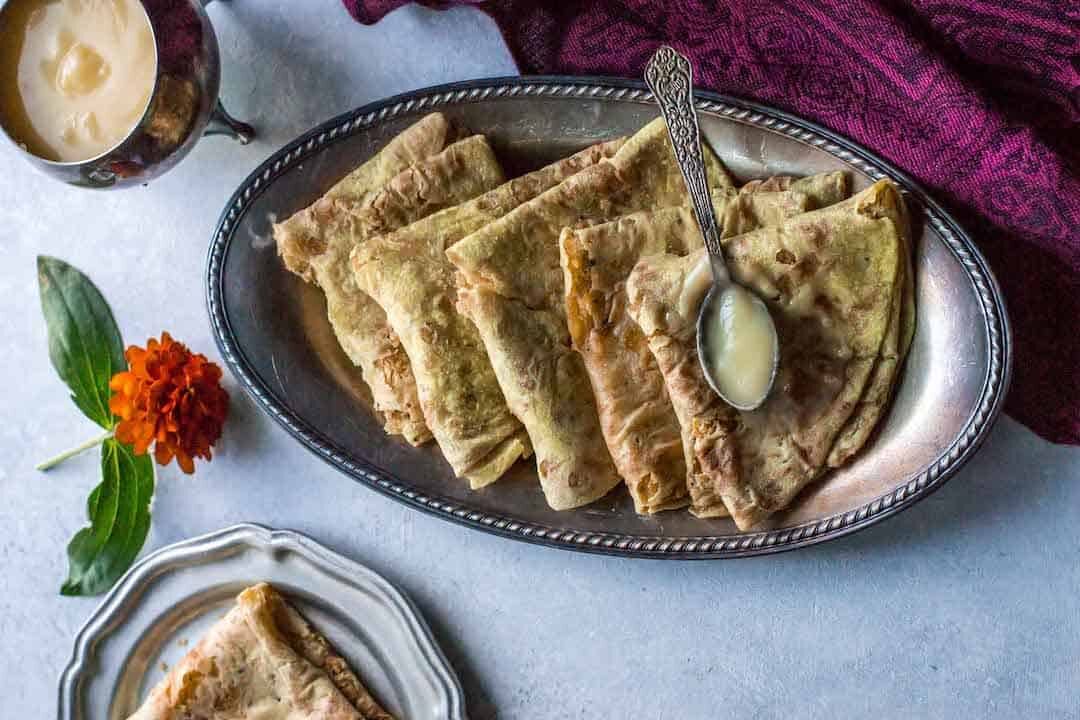 Puran poli is a traditional Indian dessert that goes by a few names – holige, bele obbattu, or puran poli. They are like a stuffed paratha but with a flaky crust and a sweet lentil filling.
Get the Puran Poli recipe.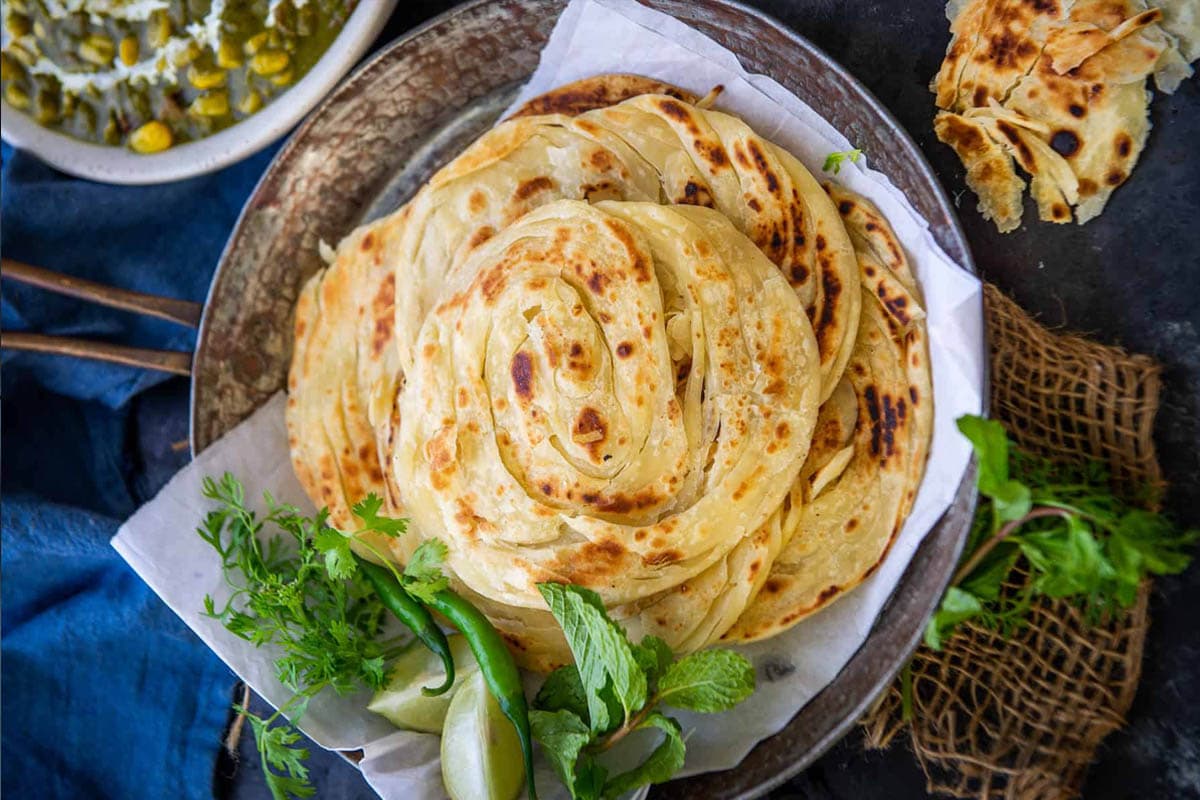 Kerala Parotta or Malabar Parotta is a layered Indian flatbread that goes great with curries. Serve it with Kerala Egg Curry or Veg Stew for a hearty meal.
This parotta is different than the North Indian paratha. It is made with white flour, which has more gluten giving this flatbread the perfect flaky texture.
Get the Parotta recipe.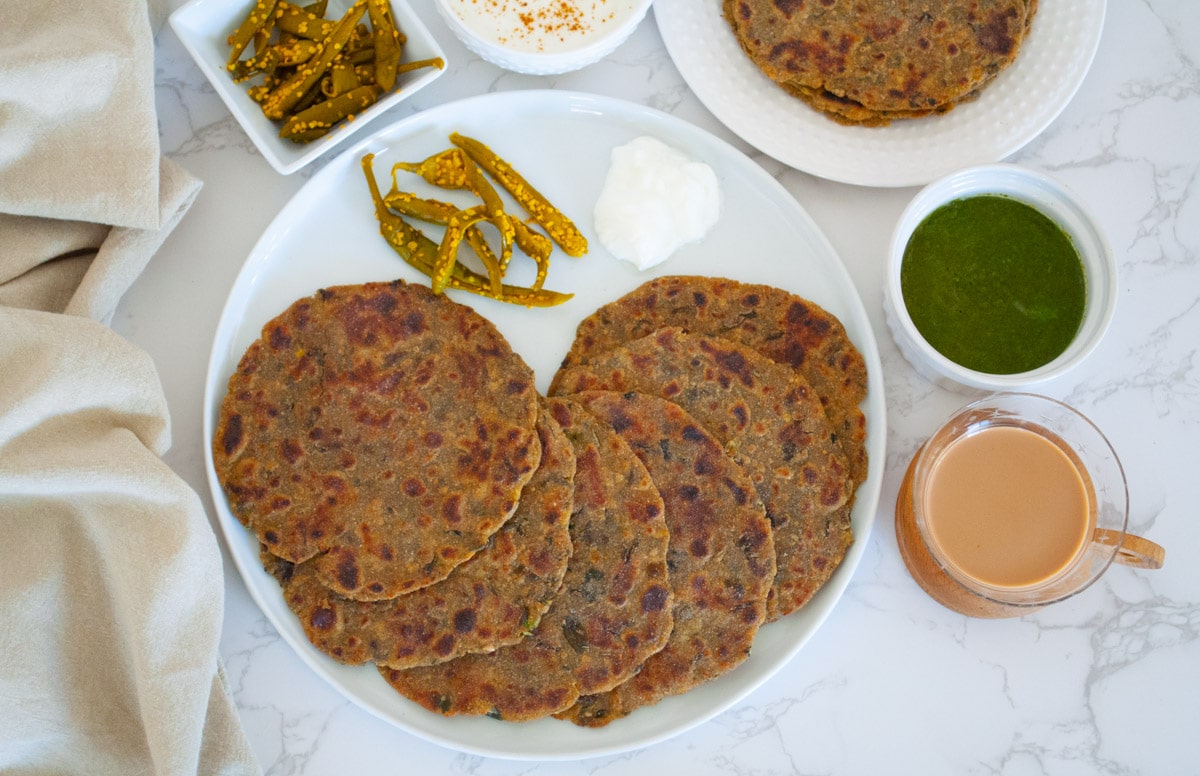 Methi Dhebra is a flavorful flatbread from the western state of Gujarat that makes a terrific snack any time of day. They are subtly bitter and well-seasoned.
Methi na Dhebra is a healthy flatbread made with bajra, whole wheat flour, fresh fenugreek leaves, and spices.
Get the Dhebra recipe.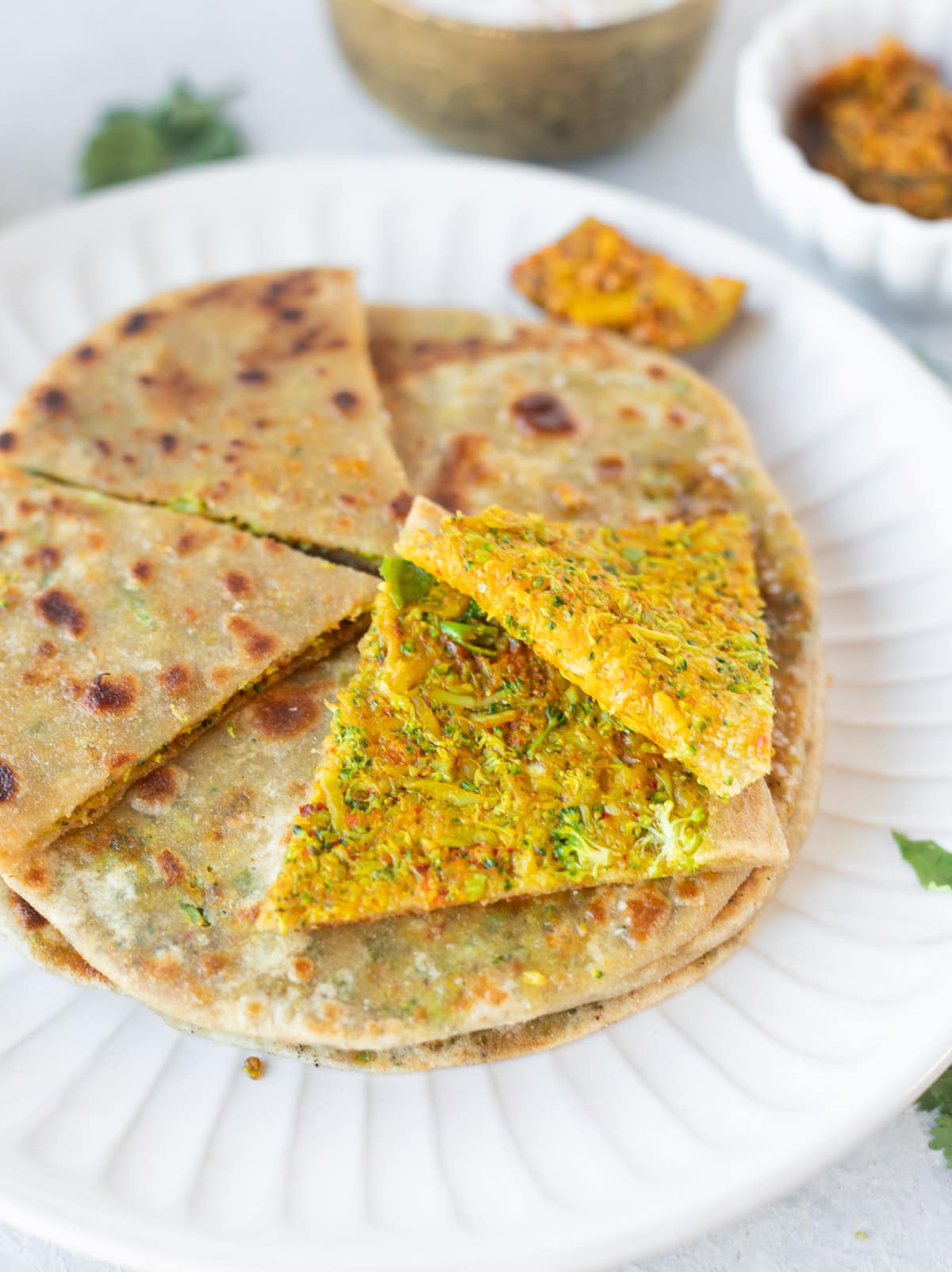 Broccoli paratha is a nutritious stuffed paratha made with a spicy and savory broccoli filling. Serve these broccoli parathas for breakfast with pickle and yogurt.
Get the Broccoli Paratha recipe.
Spice up Your Life with 12 Delicious Indian Chaat Recipes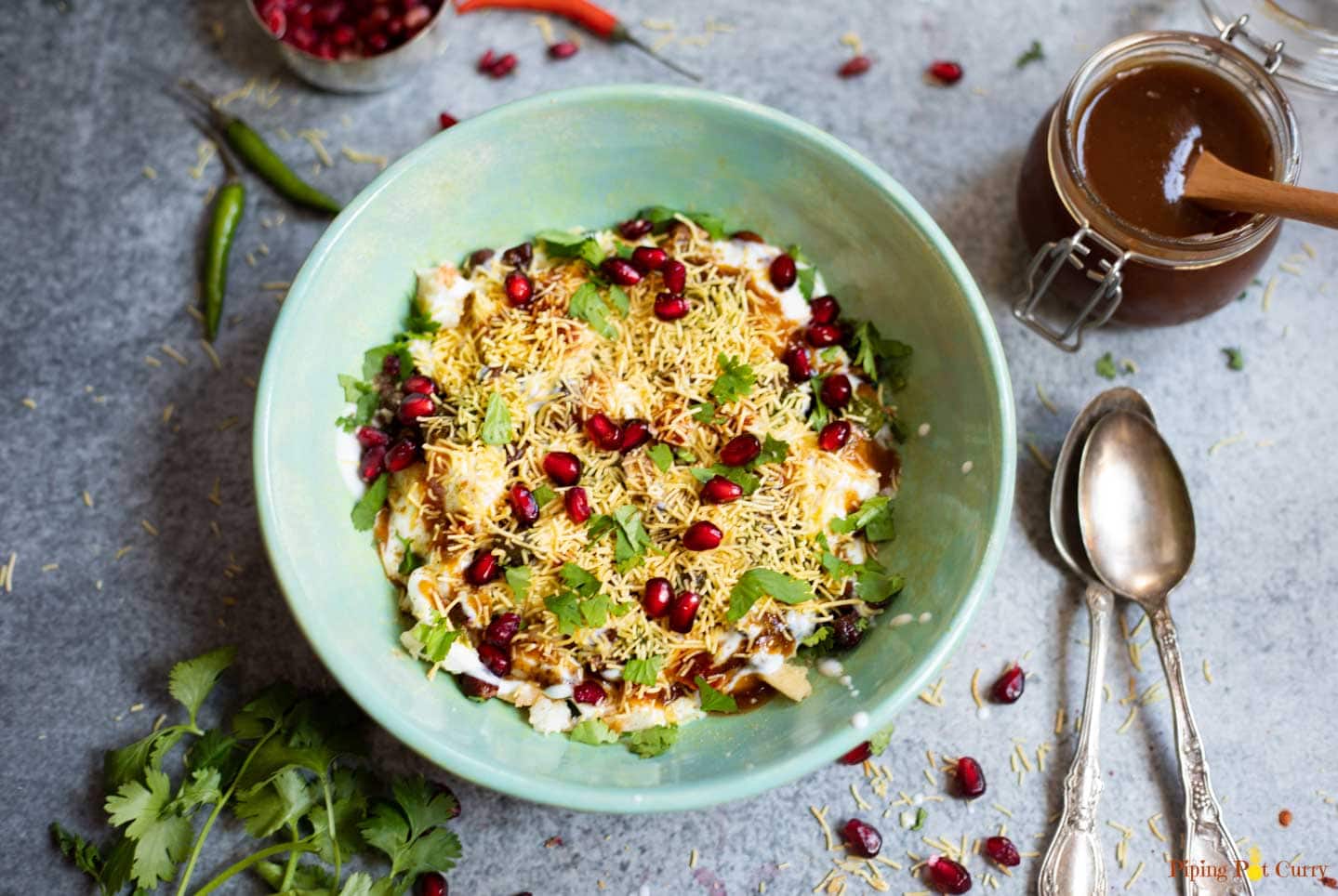 Enjoy the sweet, tangy, and spicy flavors of these delectable Indian chaat recipes. This collection of 12 Amazing Indian Chaat Recipes has everything from the fiery and flavorful Aloo Tikki Chaat to the refreshing and tangy Dahi Puri.
Get the 12 Indian Chaat Recipes.
Fire Up the Grill with These 13 Sizzling Indian Grilling Recipes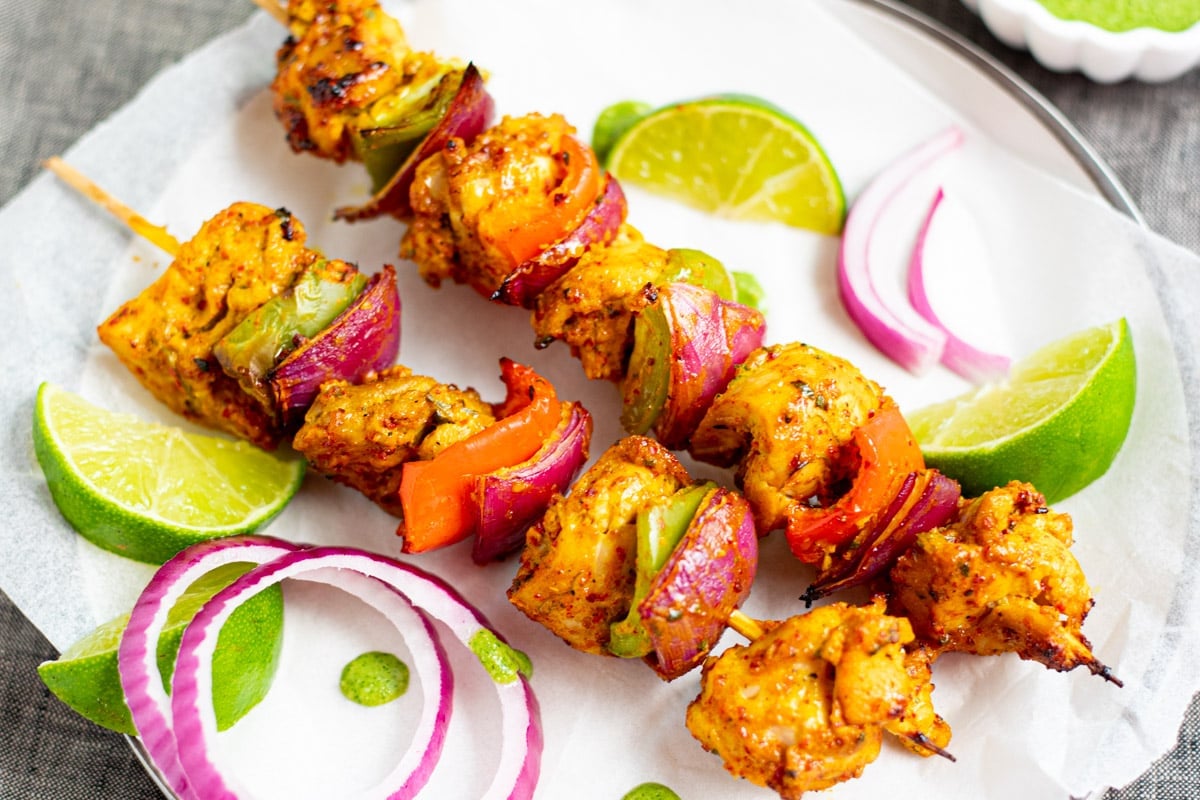 Whether you're a meat lover or a vegetarian, there are a variety of Indian grilling recipes that will satisfy your cravings and spice up your mealtime.
Get the 13 Indian Grilling Recipes.
24 Amazing Indian Chickpea Recipes That Will Have You Saying Chickpea-licious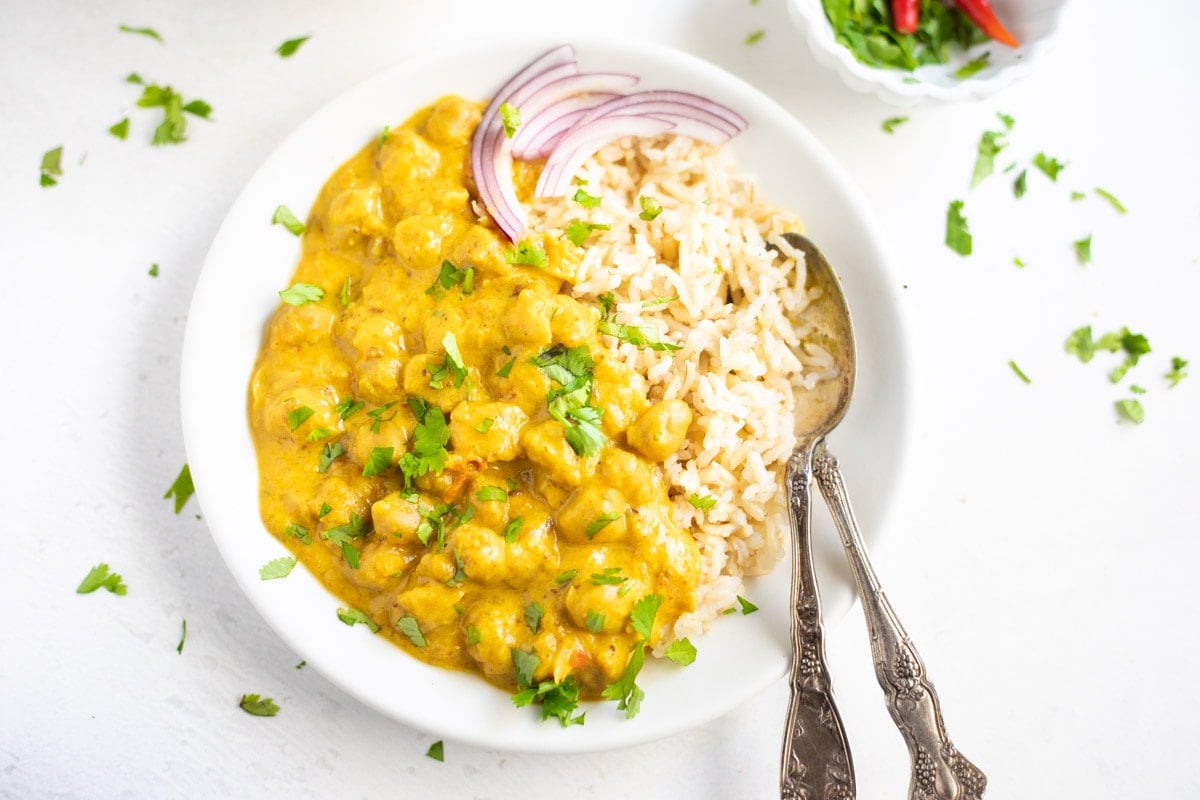 If you're a fan of chickpeas or looking for delicious ways to incorporate them into your daily meals, look no further! We've rounded up 24 Indian chickpea recipes to satisfy your cravings and keep you returning for more.
Get the 24 Amazing Indian Chickpea Recipes.