Whether you're a meat lover or a vegetarian, there are a variety of Indian grilling recipes that will satisfy your cravings and spice up your mealtime.
From succulent tandoori chicken to grilled paneer skewers, we've gathered 13 of the best Indian grilling recipes. Get ready to fire up your grill and enjoy these delicious aromas and flavors at your next BBQ party!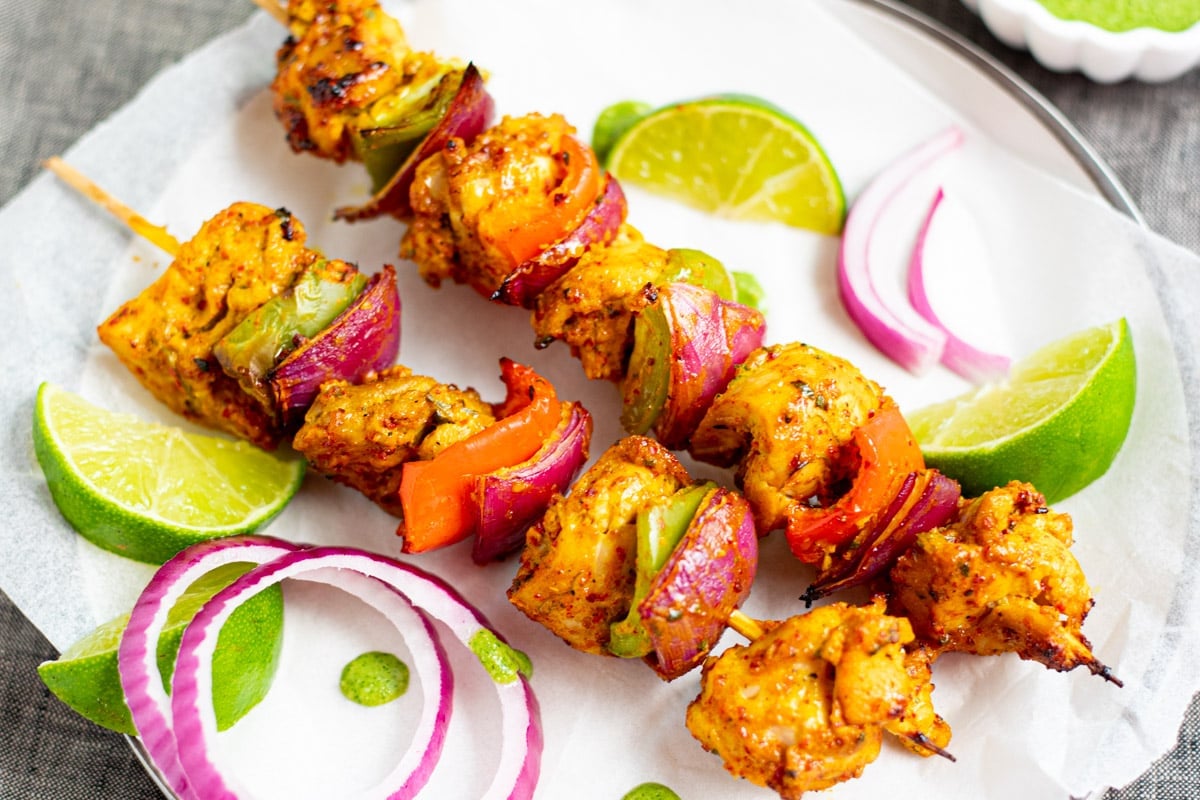 Chicken Tikka Kebab is a delicious Indian grilled appetizer packed with flavor. It is made with chicken pieces marinated in yogurt, lime juice, and aromatic spices, then threaded onto skewers and cooked to create a delicious appetizer.
Get the Chicken Tikka Kebab recipe.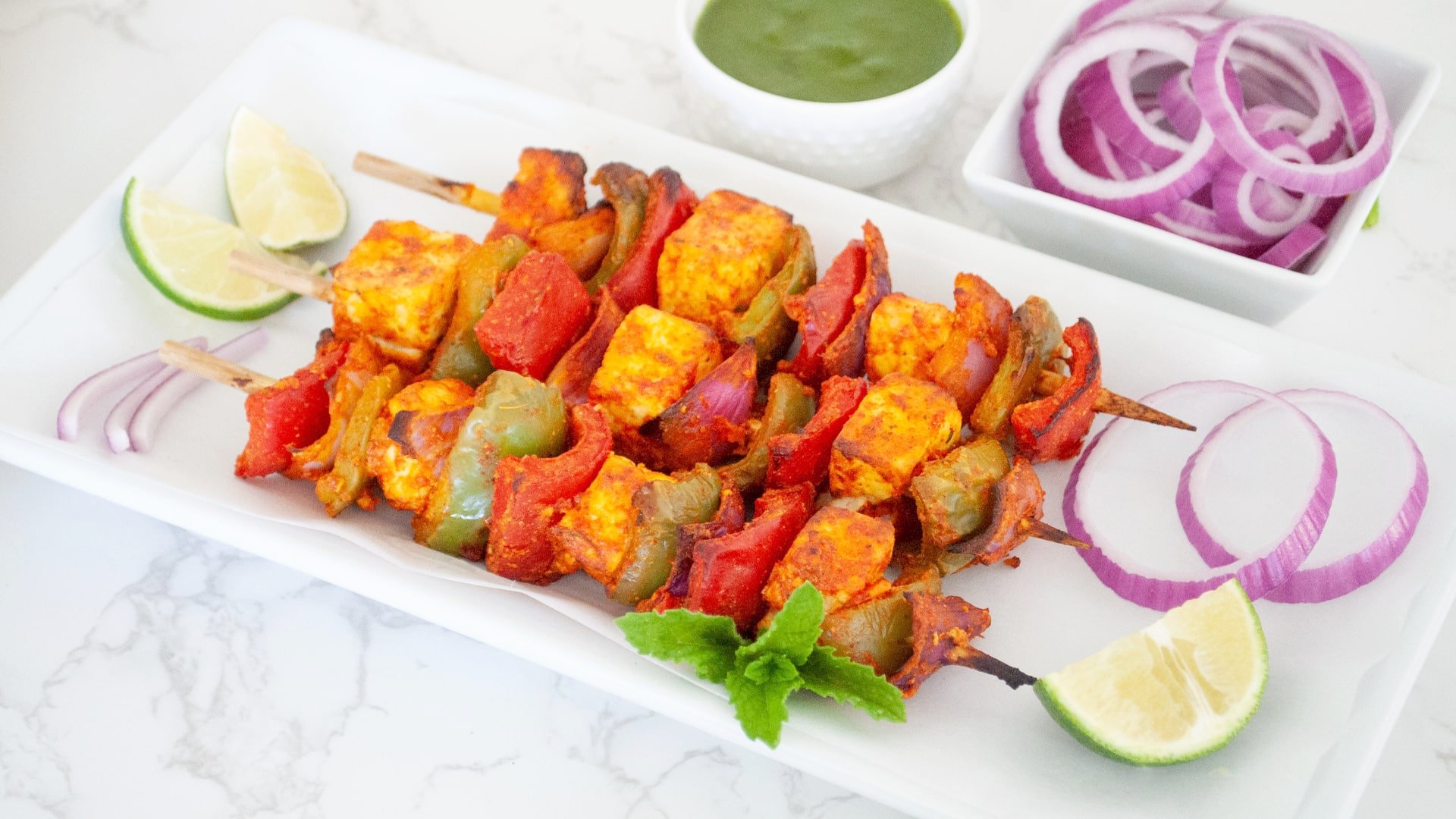 The restaurant-style Tandoori Paneer Tikka can be easily made at home. With marinated paneer and crispy vegetables, this Indian appetizer is packed with lots of flavors. Enjoy paneer tikka with this easy recipe for the air fryer, oven, or grill!
Get the Paneer Tikka recipe.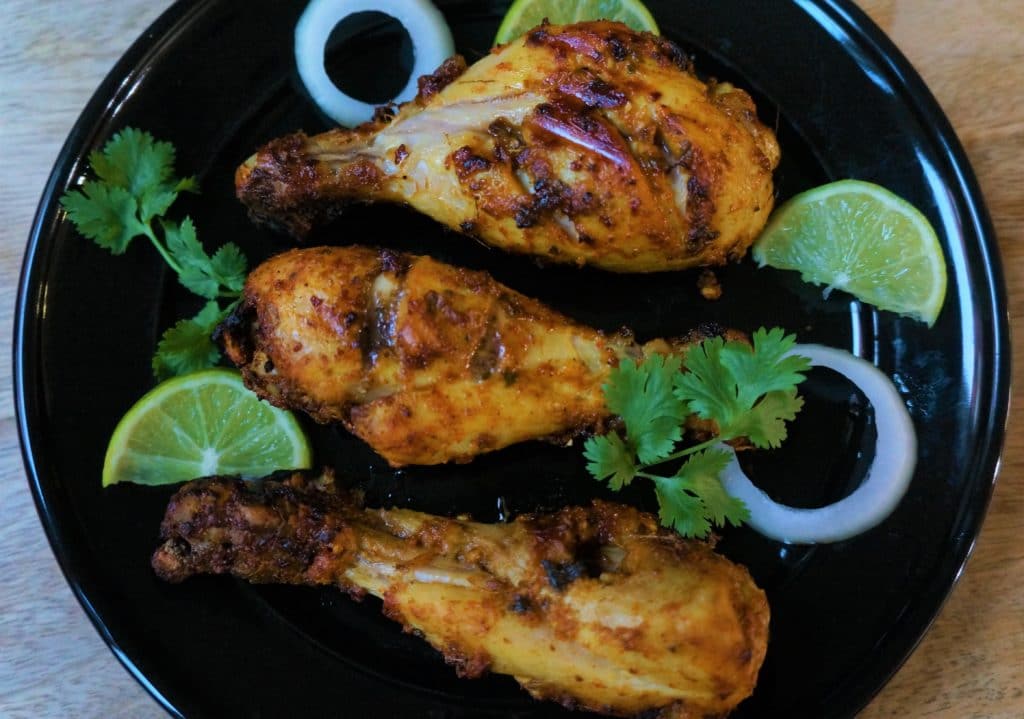 Tandoori Chicken is a flavor-packed dish from the Indian subcontinent popular all over the world. Chicken is marinated in yogurt, ginger, garlic, spices, and lemon juice, then grilled. You can make it in the air fryer, oven, or outdoor grill for your next summer barbeque party.
Get the Tandoori Chicken recipe.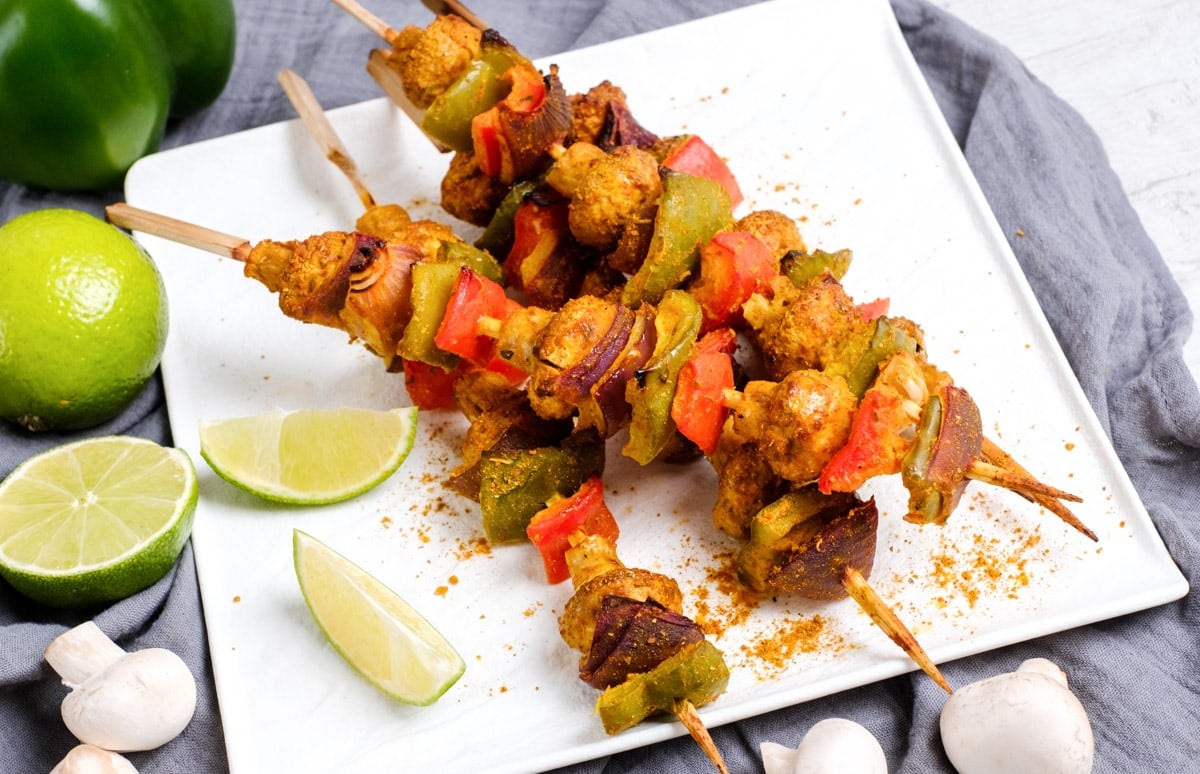 These Indian gilled mushrooms are super flavorful, thanks to the juicy marinated mushrooms and crunchy vegetables. This Tandoori Mushroom Tikka is an easy, tasty appetizer everyone will enjoy!
Get the Tandoori Mushroom Tikka recipe.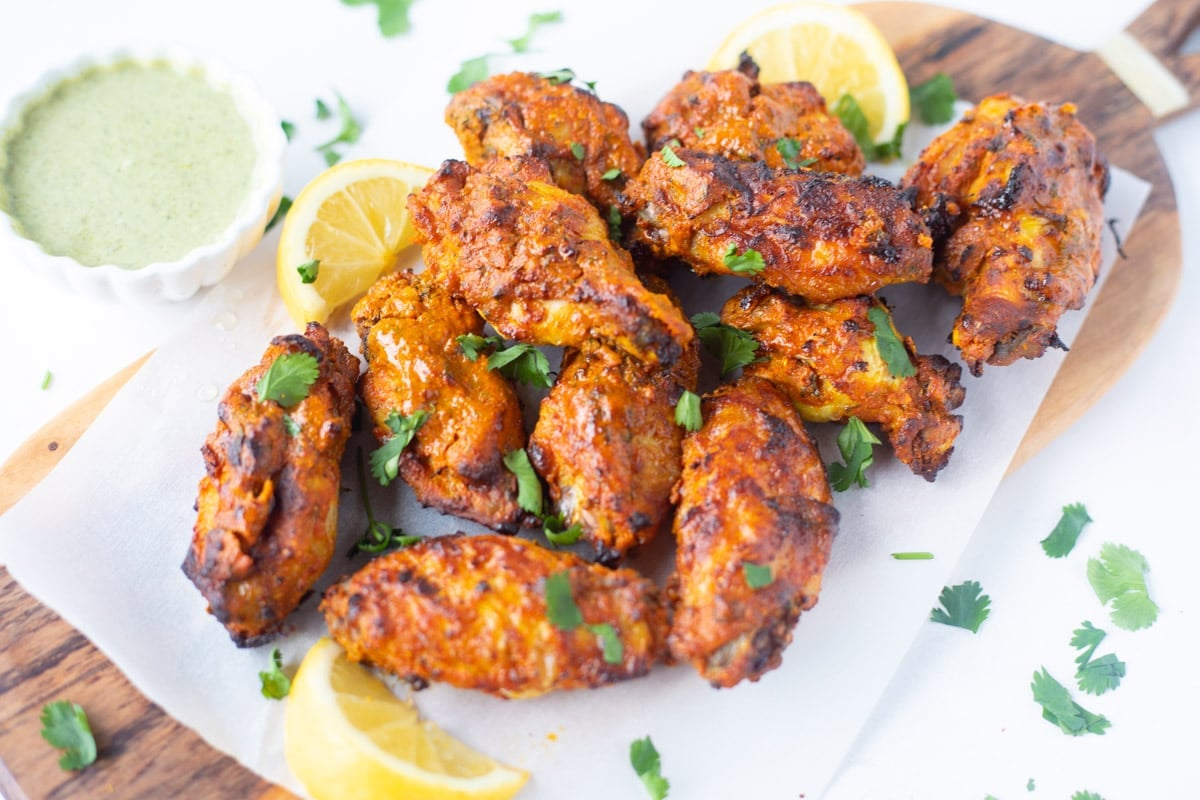 These smoky Tandoori chicken wings, marinated in Indian spices and yogurt and grilled to perfection, will blow your mind away! The wings are succulent and juicy on the interior and crispy on the outside.
Get the Tandoori Chicken Wings recipe.
Tandoori Aloo Tikka is an amazing Indian appetizer perfect for grilling days. Baby potatoes are marinated in a delightful combination of yogurt and spices threaded to skewers and cooked to create this mouth-watering appetizer.
Get the Aloo Tikka recipe.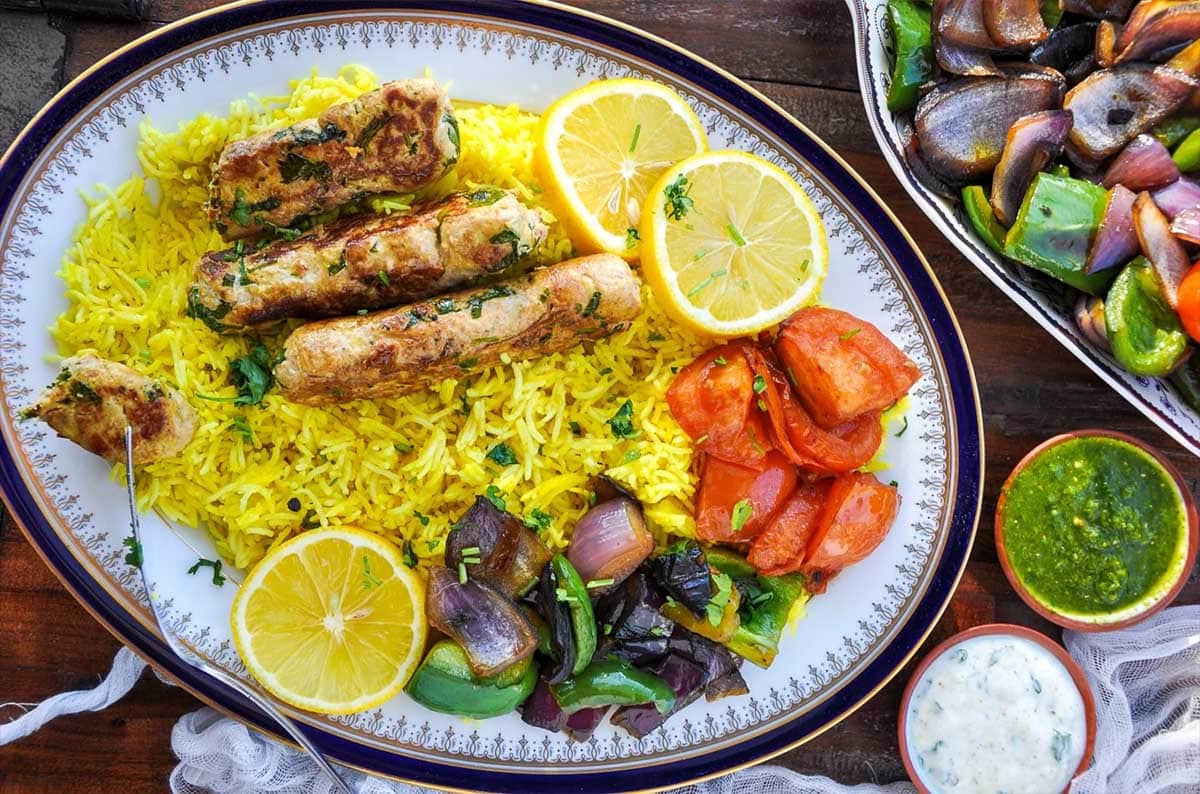 Chicken Seekh Kebab is the favorite Indian-style ground chicken kebab seasoned with aromatic spices and then grilled. Enjoy these delicious kebabs with rice, roasted veggies, green chutney, and raita.
Get the Chicken Seekh Kebab recipe.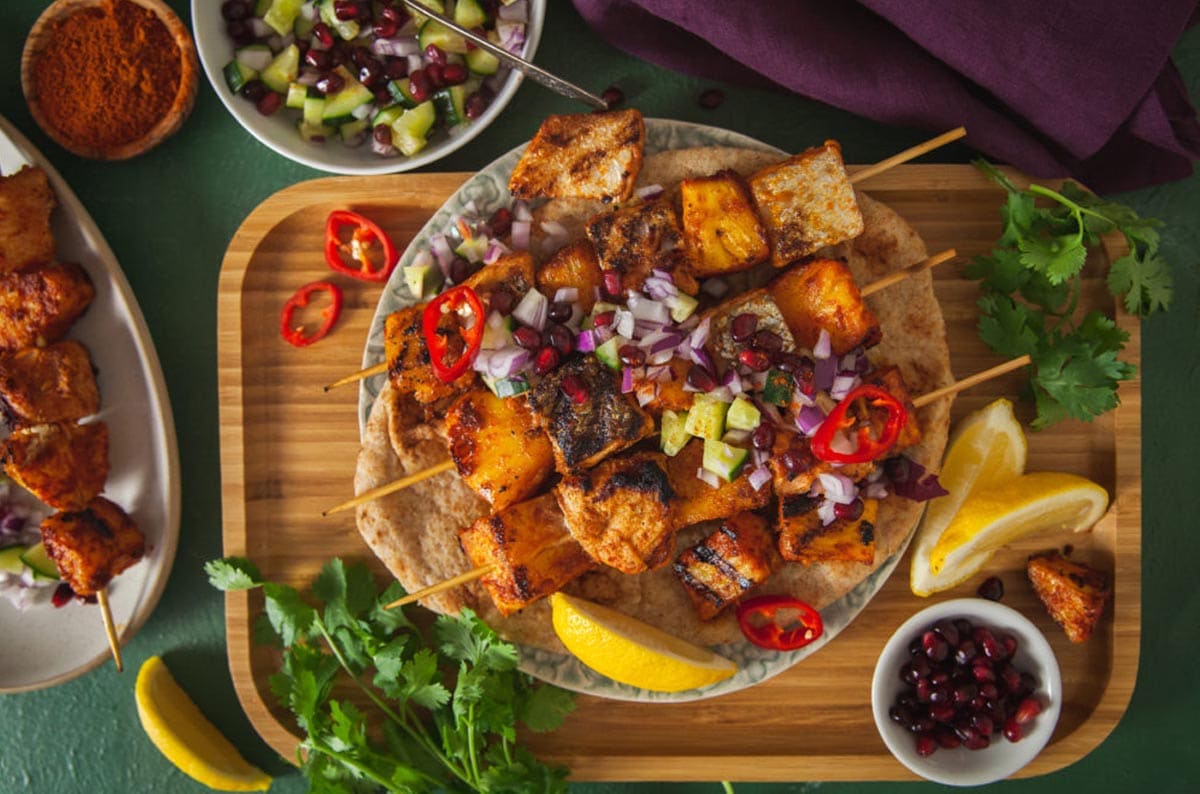 Salmon and pineapple rubbed with scratch-made dry tandoori masala, threaded to skewers, and then grilled on high heat. This fish tikka is easy to make and tastes amazing.
Get the Tandoori Salmon Tikka recipe.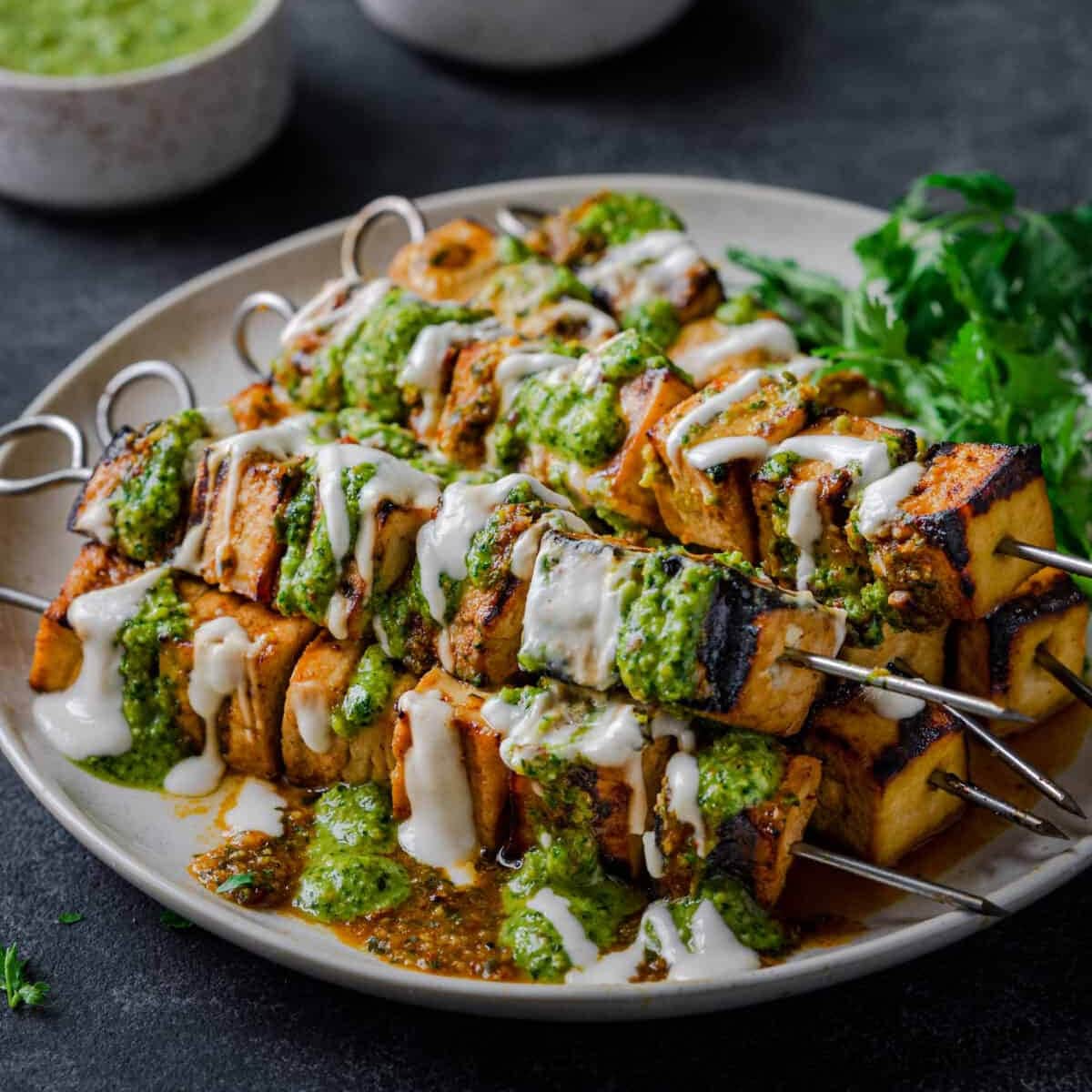 Fire up the grill this summer and make these simple but delicious tofu skewers. Try this recipe for perfectly grilled, chewy, charred, and crispy tofu! Top with vibrant sauces for a delicious experience.
Get the Grilled Tofu Skewers recipe.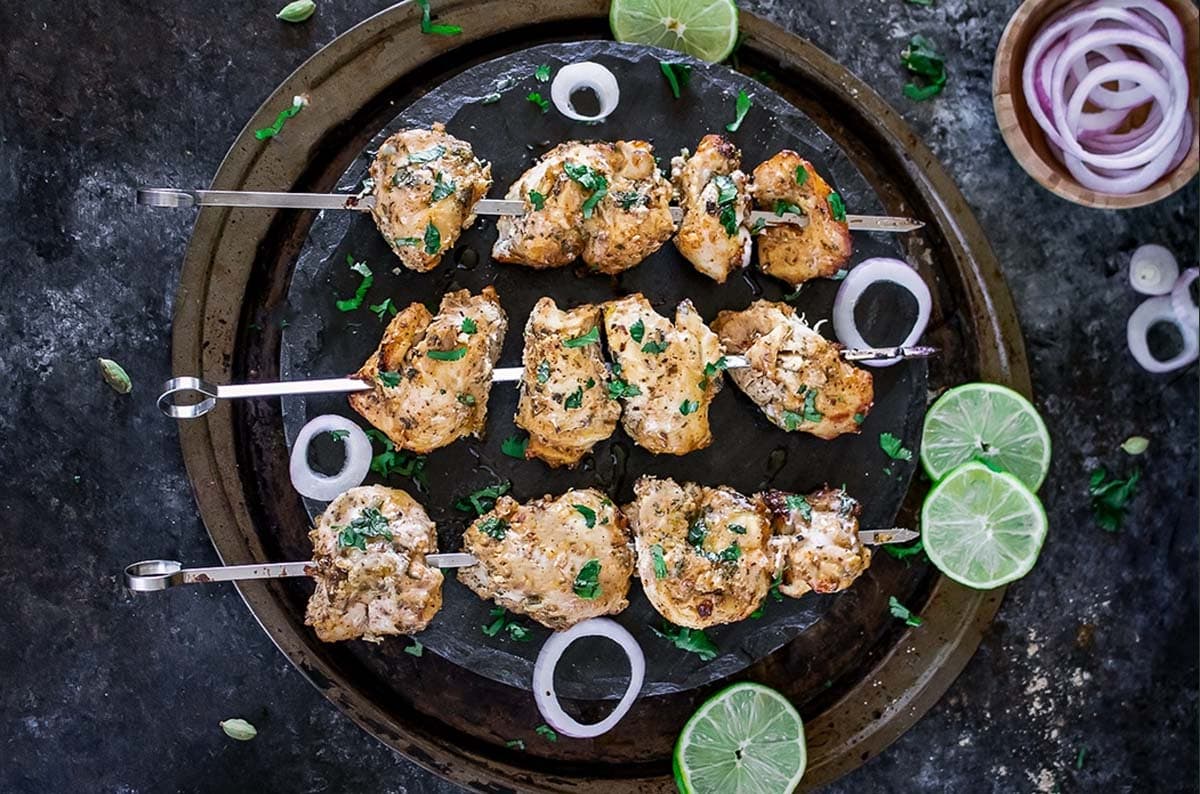 Tender and juicy Murgh Malai Tikka are easy to make and are bursting with flavor. Smothered in a homemade creamy marinade, these malai chicken tikkas will surely be the star of your barbecue party!
Get the Chicken Malai Tikka recipe.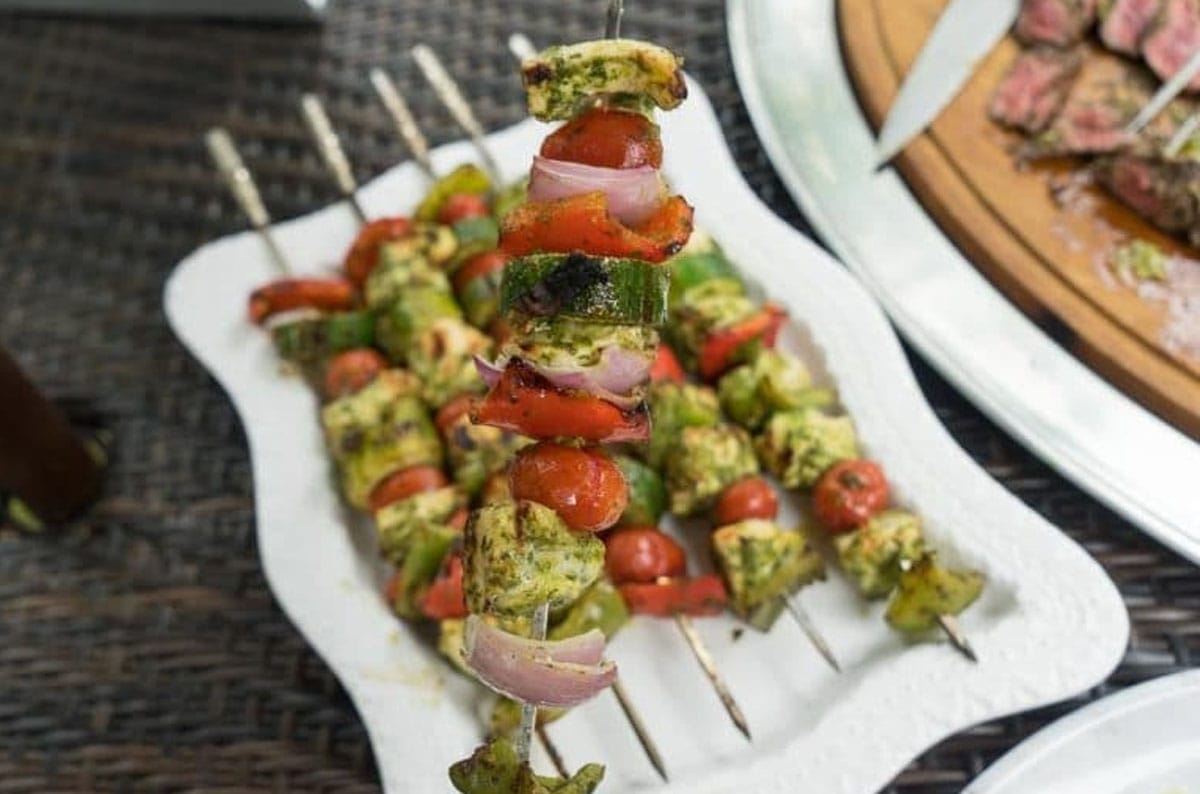 These Lemon Herb Grilled Marinated Chicken Vegetable Kebobs are easy to assemble and grill. They are the perfect dish to grill at summer get-togethers. Everyone loves these kebobs, and they are healthy too!
Get the Herb Chicken Vegetable Kebab recipe.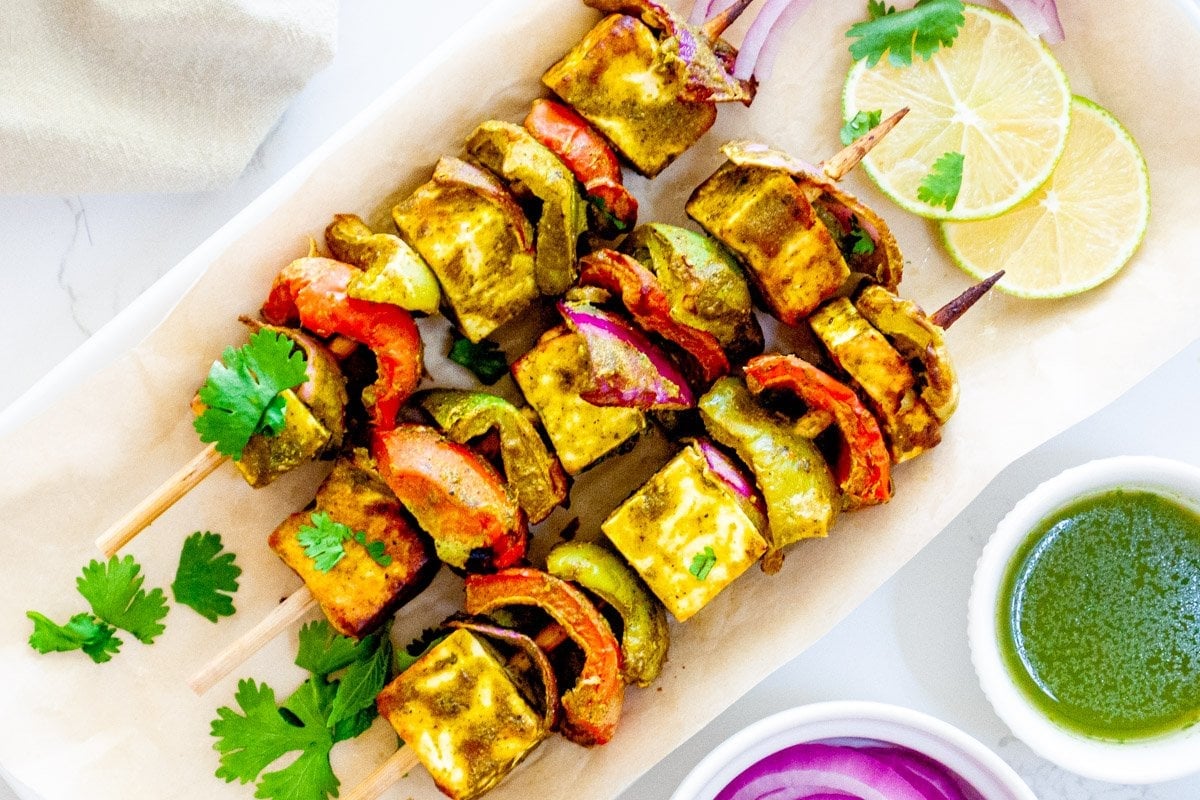 Hariyali Paneer Tikka is a delectable Indian appetizer made with cubes of soft paneer, crisp bell pepper, and onions marinated in cilantro, and mint, along with yogurt and spices. Enjoy this quick and easy Haryali paneer tikka made in the air fryer, oven, or grill!
Get the Hariyali Paneer Tikka recipe.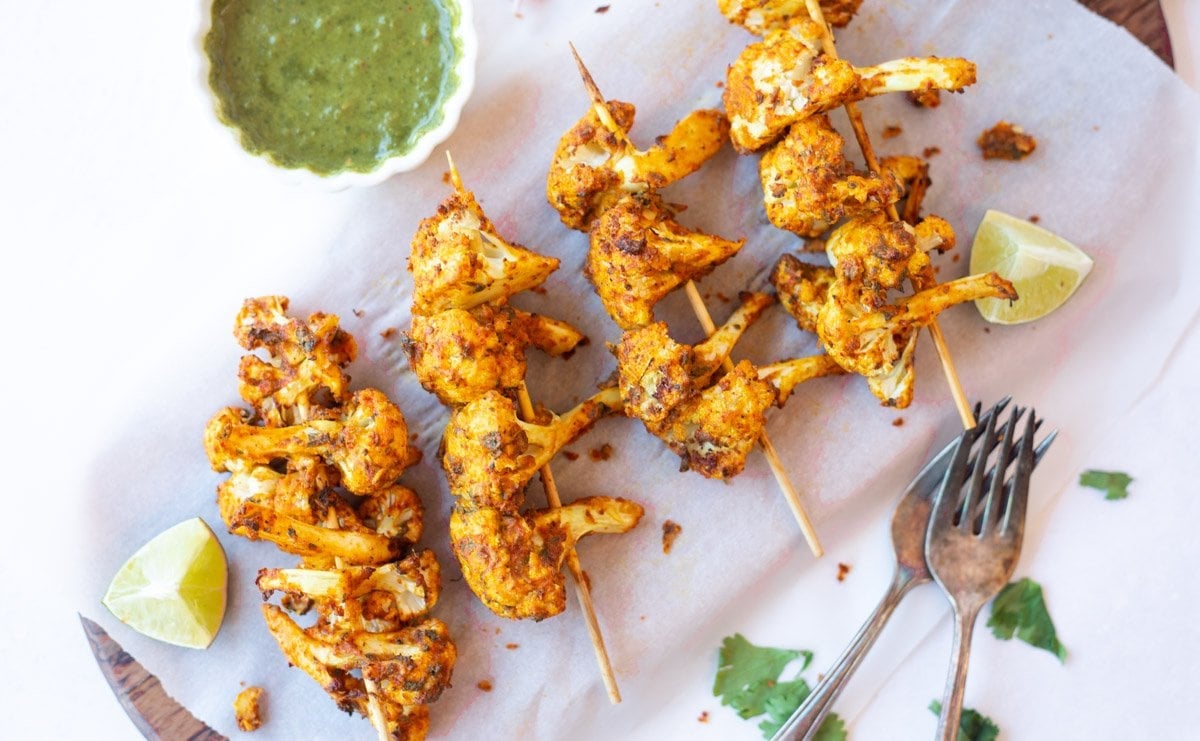 Tandoori cauliflower is a vegetarian dish similar to tandoori chicken but made with cauliflower instead. Cauliflower florets are marinated in a spiced yogurt mixture and then roasted in the oven or grilled until tender and charred. It's a flavorful and healthy dish perfect for vegetarians.
Get the Tandoori Gobi recipe.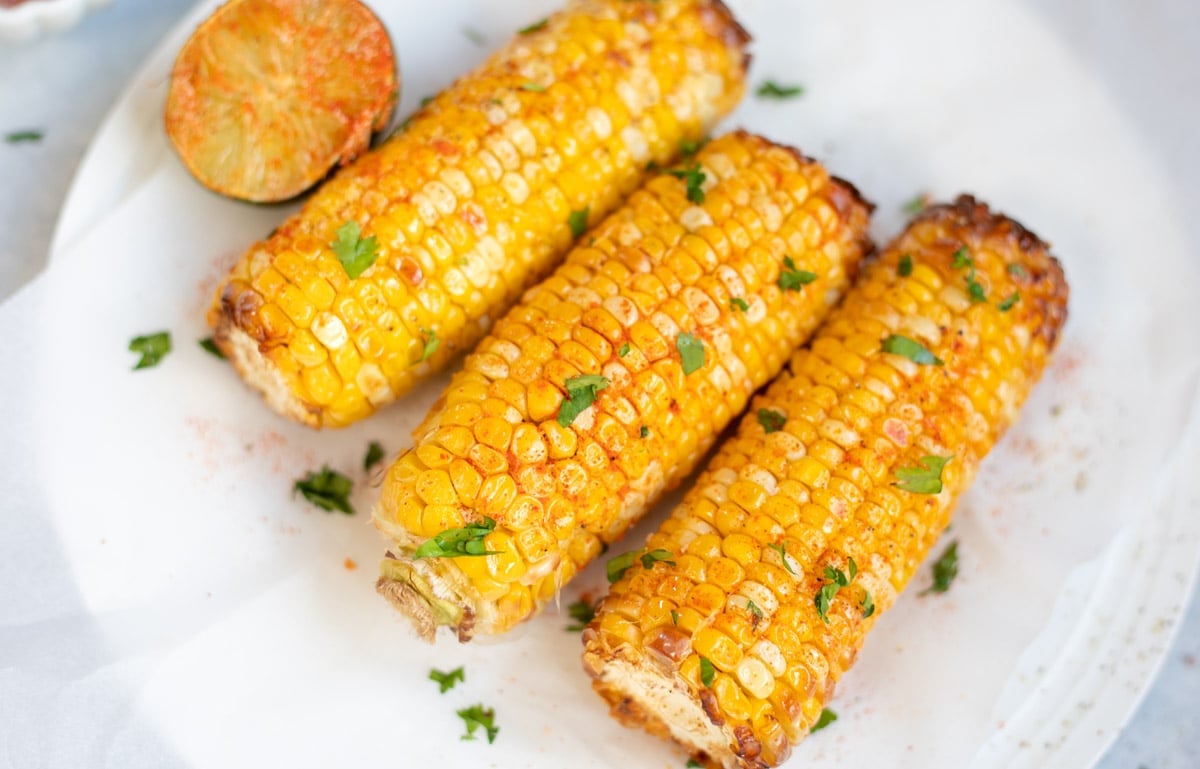 This grilled Air Fryer Corn on the Cob is so easy to make and so good! Spice it up the way you like, and enjoy it as an appetizer, snack, or side!
Get the Spicy Corn On The Cob recipe.
You can also find some Indian Sides for Grilling in the next few recipes.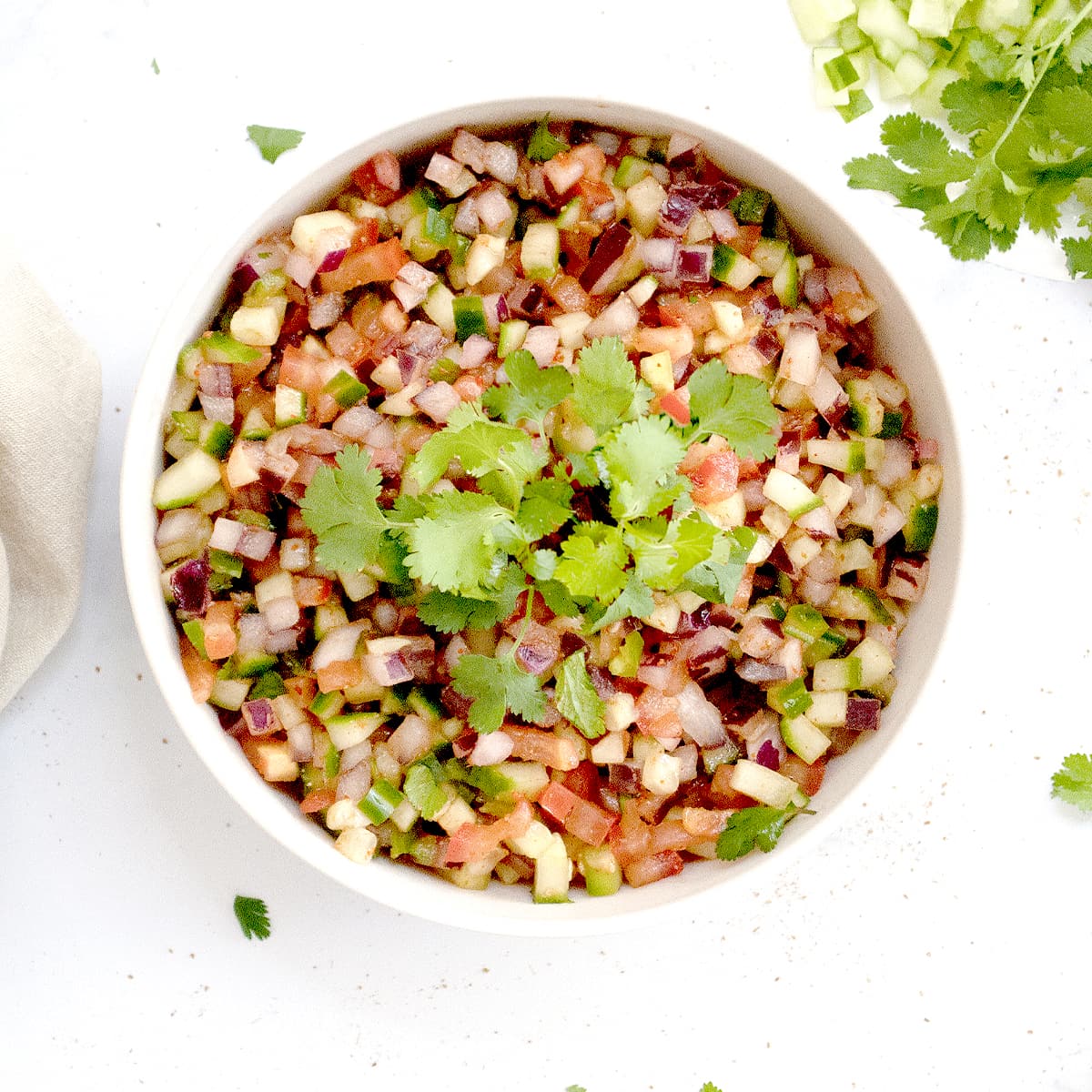 This healthy, satisfying Kachumber salad is so easy and refreshing. Made with chopped onions, tomatoes, and cucumbers and seasoned with spices, serve it as a side with any Indian food. It is vegan, oil-free, and gluten-free.
Get the Kachumber recipe.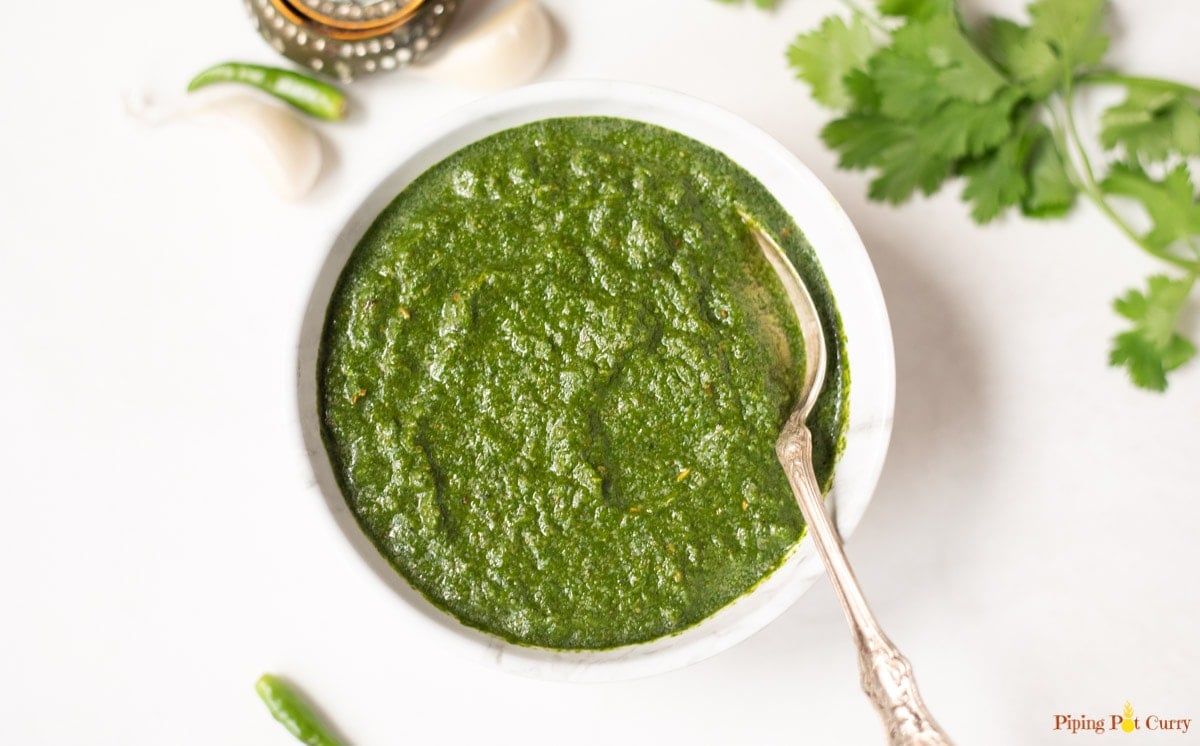 A cool, spicy, and tangy green chutney. This no-cook mint cilantro chutney accompanies Indian food, such as samosa, chaat, kebabs, and sandwiches. This Indian green sauce is versatile and can be varied with simple ingredients!
Get the Mint Cilantro Chutney recipe.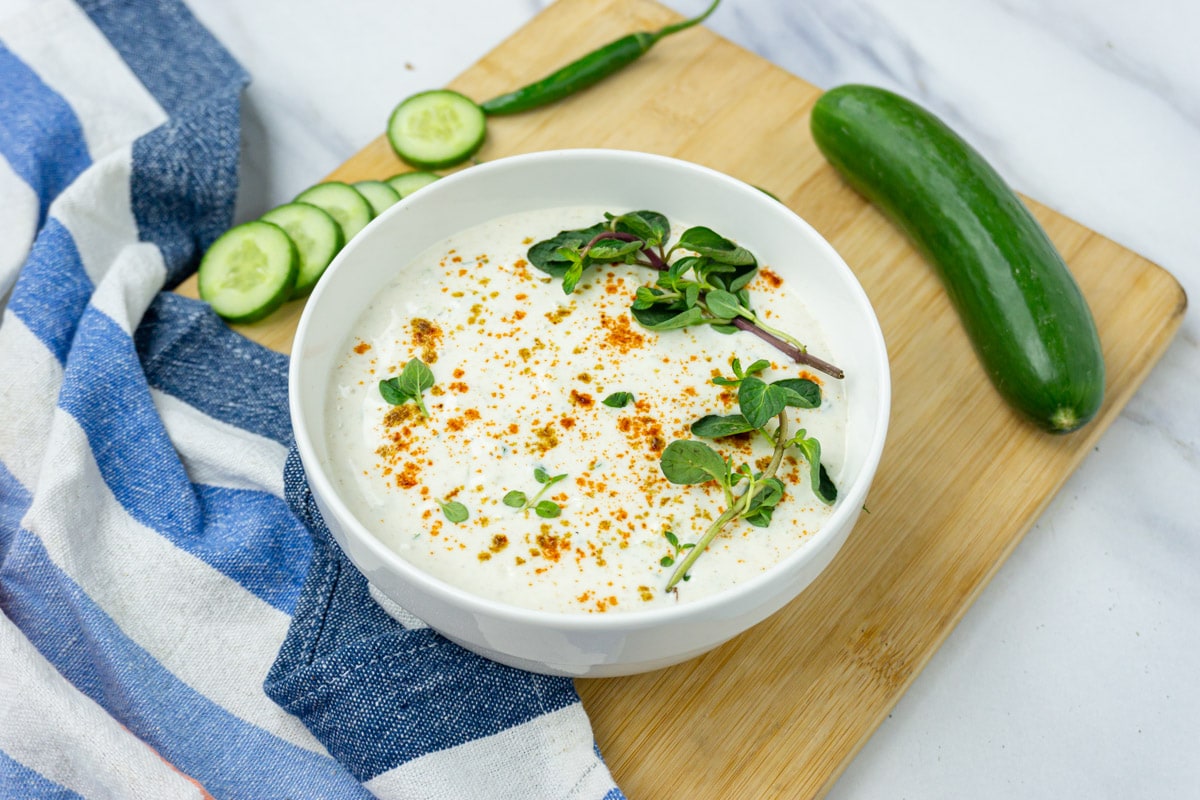 This easy homemade Indian Cucumber Raita is so refreshing. It is a perfect easy side dish made with grated cucumber and yogurt and flavored with spices. Serve it as an accompaniment to grilled proteins or veggies.
Get the Cucumber Raita recipe.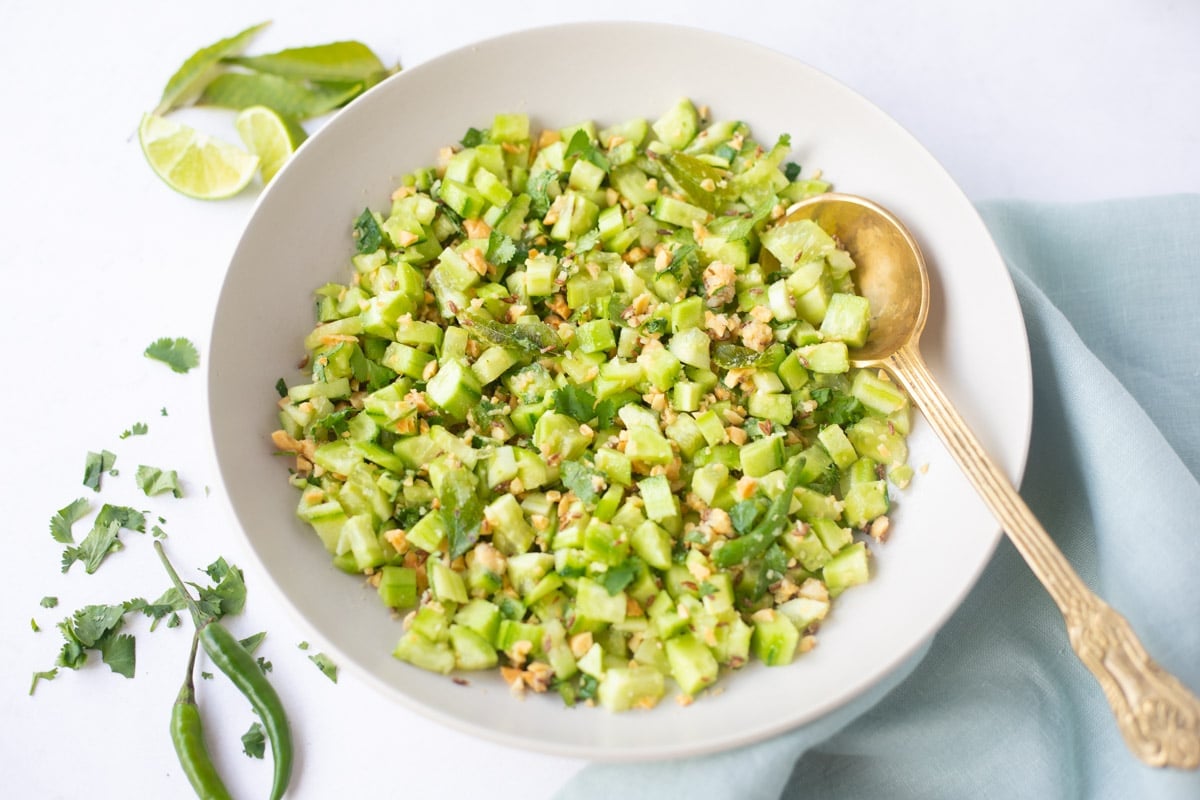 Kakdi Koshimbir is a simple, easy-to-make, refreshing Indian cucumber salad bursting with crunch and flavor. This hydrating, low-carb recipe can be made in just 15 minutes and is a delicious vegetarian and gluten-free side dish!
Get the Kakdi Koshimbir recipe.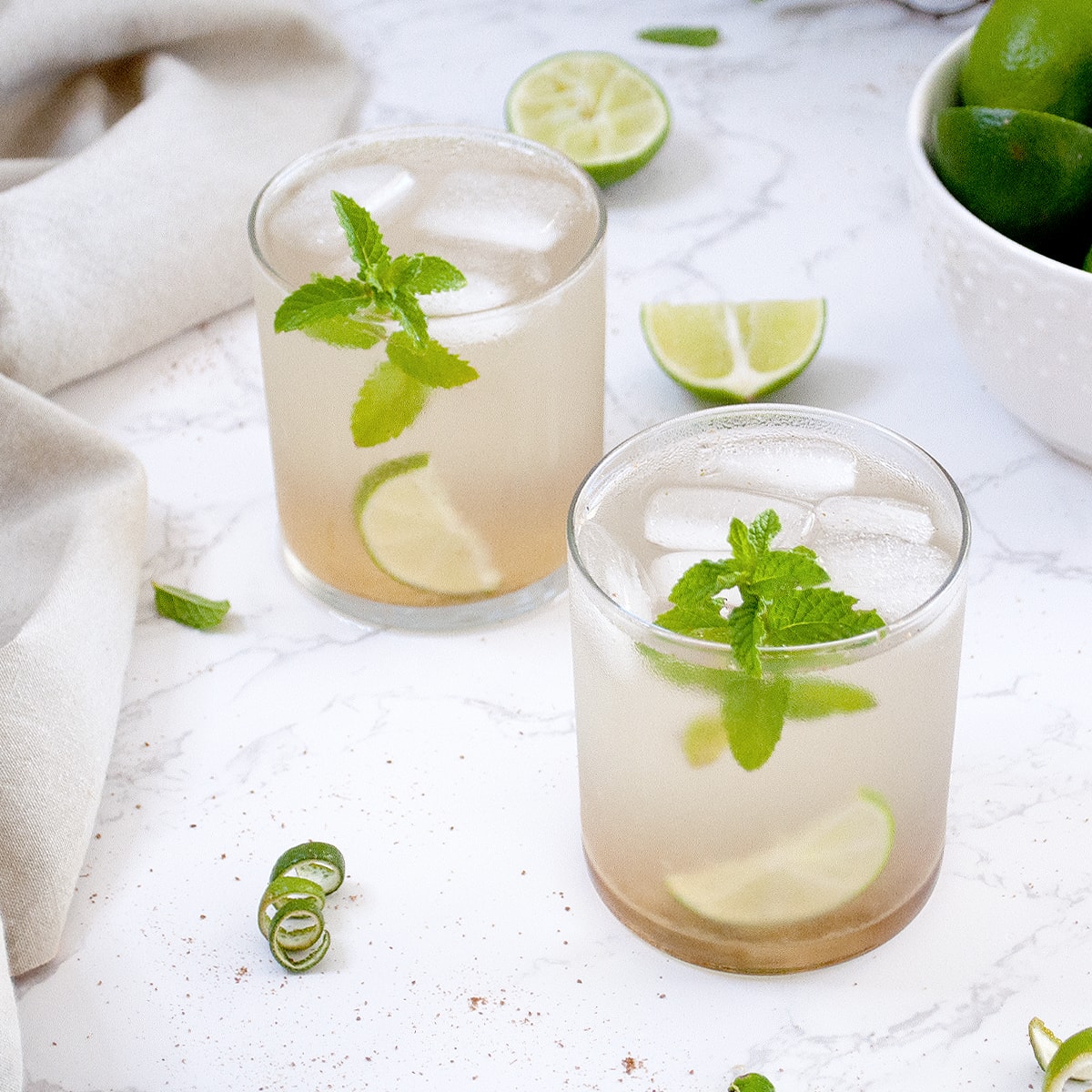 This homemade salty Indian Lemonade, also known as Shikanji or Nimbu Pani, is refreshing and flavorful and helps beat the summer heat. Made with lime juice, sugar, water, and spices, it is a perfect beverage for any barbeque party.
Get the Indian Lemonade / Shikanji recipe.
Spice Up Your Mealtime with These 35 Flavorful Indian Chicken Recipes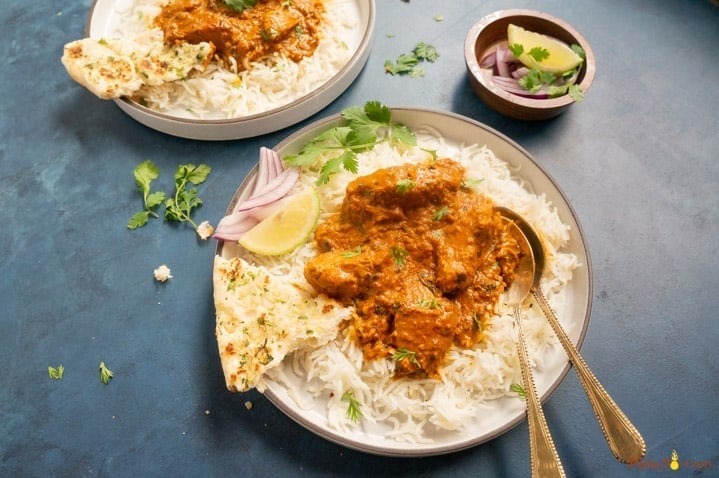 Looking for delicious Indian Chicken Recipes? Check out these 15+ amazing chicken dishes. You can find recipes for every meal that you'll love.
Get the 15 Best Indian Chicken Recipes.
20 Mouth-Watering Indian Paneer Recipes That Will Have You Saying 'Cheese Please!'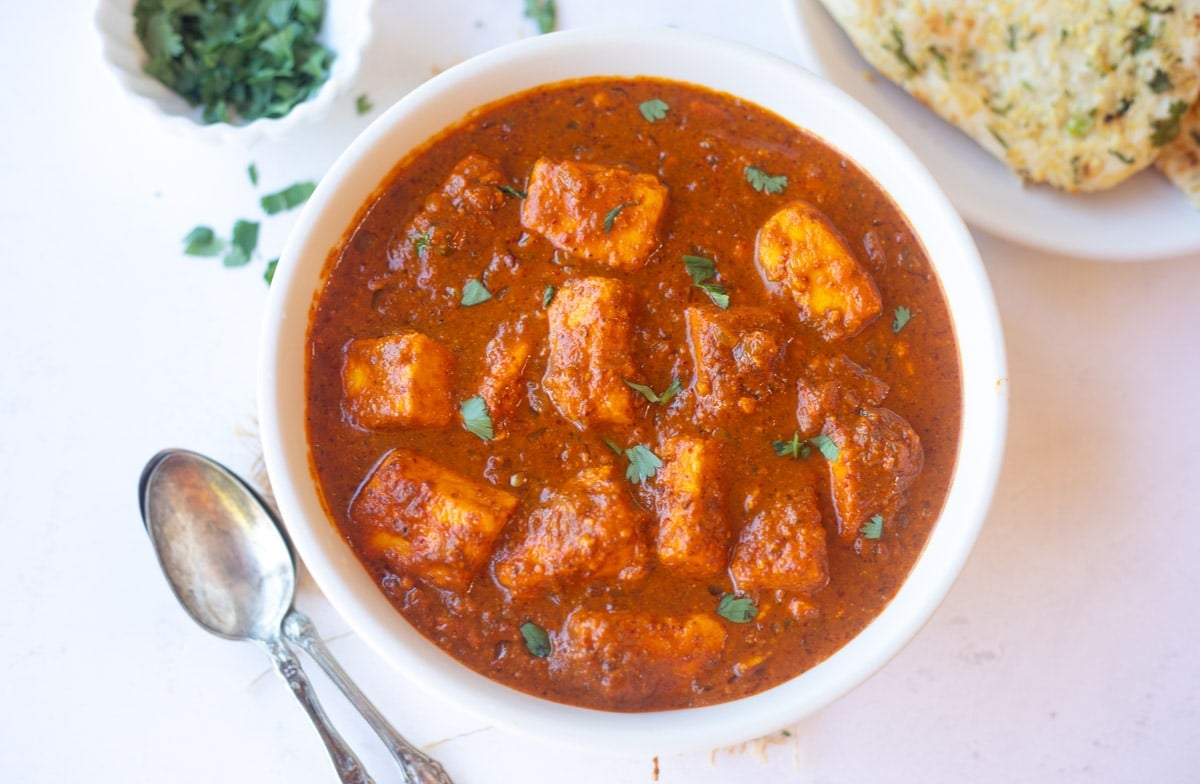 Looking for delicious paneer Recipes? Check out these amazing Paneer Dishes. You will find a variety of curries, stir fry, and appetizers you will love!
Get the 15 Best Indian Paneer Recipes.