Looking for delicious paneer Recipes? Check out these amazing Paneer Dishes. You will find a variety of curries, stir fry's, appetizers you will love!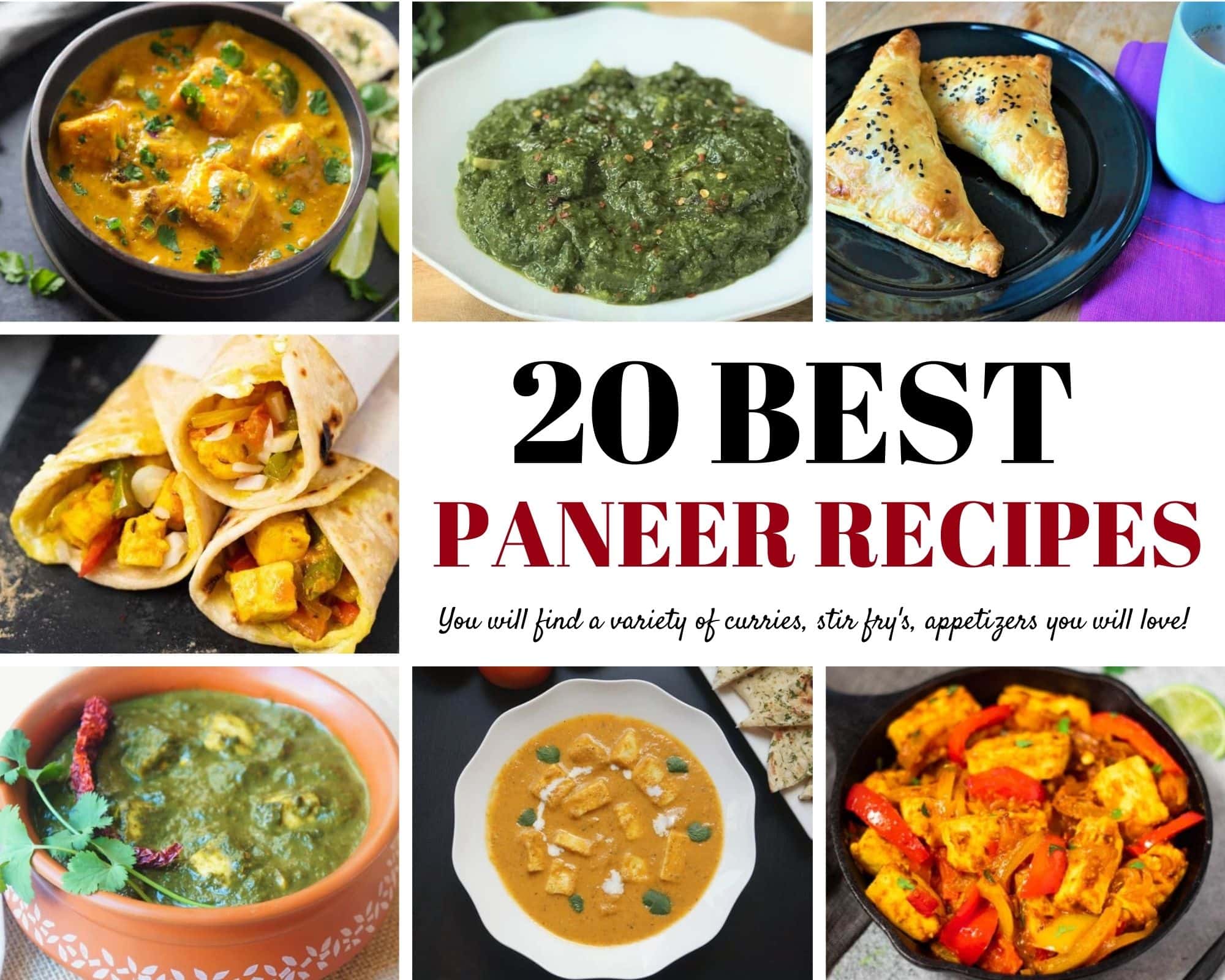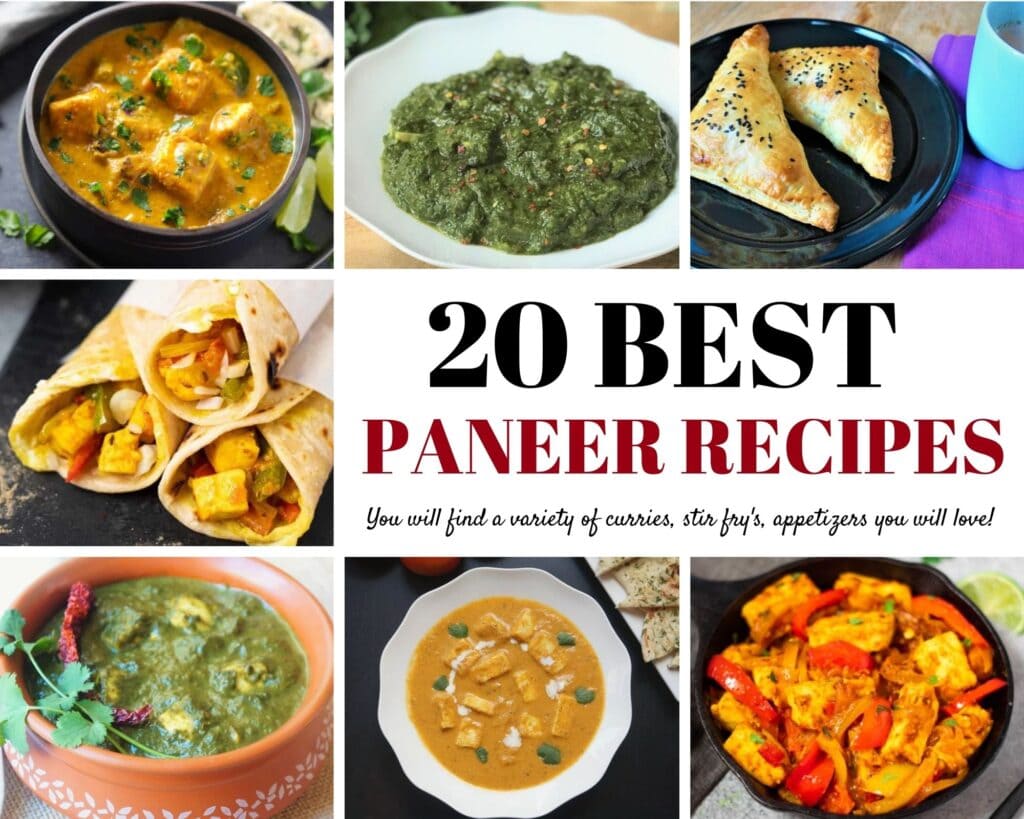 Growing up, paneer was a staple in our home. Paneer is Indian cottage cheese and a widely used ingredient for Indian curries.
While chicken is the main dish for the meat eaters, paneer is the soul for vegetarians in Indian cuisine. It is very popular and used in so many Indian dishes such as curries, appetizers, rice dishes and even desserts.
My kids love paneer in any form. It is also a healthy protein for the kids. Hence I make paneer recipes very often.
What is Paneer?
Paneer is fresh, soft but firm cottage cheese popular in Indian cuisine. It is a very versatile dairy product and used in an assortment of Indian curries, snacks and sweets.
Paneer is a non-melting cheese made with curdled milk. It can be made at home or bought freshly made or frozen from the store.
Where to buy Paneer?
In India, the local dairy's and sweet shops made paneer fresh everyday and sell it.
In US, you can find paneer at any local Indian grocery stores. Some Costco stores also carry paneer...yay!
What you will find most commonly is a slab of paneer or small cubes in the frozen aisle at the indian grocery store. My favorite brands in order of preference are - Haldiram, Sach Foods and Verka.
If you are unable to find paneer in a store, you can also make it from scratch in your instant pot or on the stovetop.
Benefits of Paneer
Rich in protein. Every 100 grams of paneer has about 18 grams of protein.
Great source of calcium, which helps to strengthen bones & teeth.
Good source of potassium and magnesium.
Paneer is a great choice for a low carb diet.
Paneer Recipes
Whether it is a curry such as Paneer Tikka Masala or Palak Paneer, or an appetizer such as Tandoori Paneer Naan Pizza or Paneer Puff Pastry, you will find all your favorite paneer recipes here!
Paneer Curries
Paneer Appetizers
Paneer Side Dishes
I hope you add these Paneer Recipes to your menu. Let us know which one you're most excited to make, and share this roundup with your friends, and when you make it, don't forget to tag #pipingpotcurry.
You might also like -