Looking for delicious Indian Chicken Recipes? Check out these 15+ amazing chicken dishes. You can find recipes for every meal that you'll love.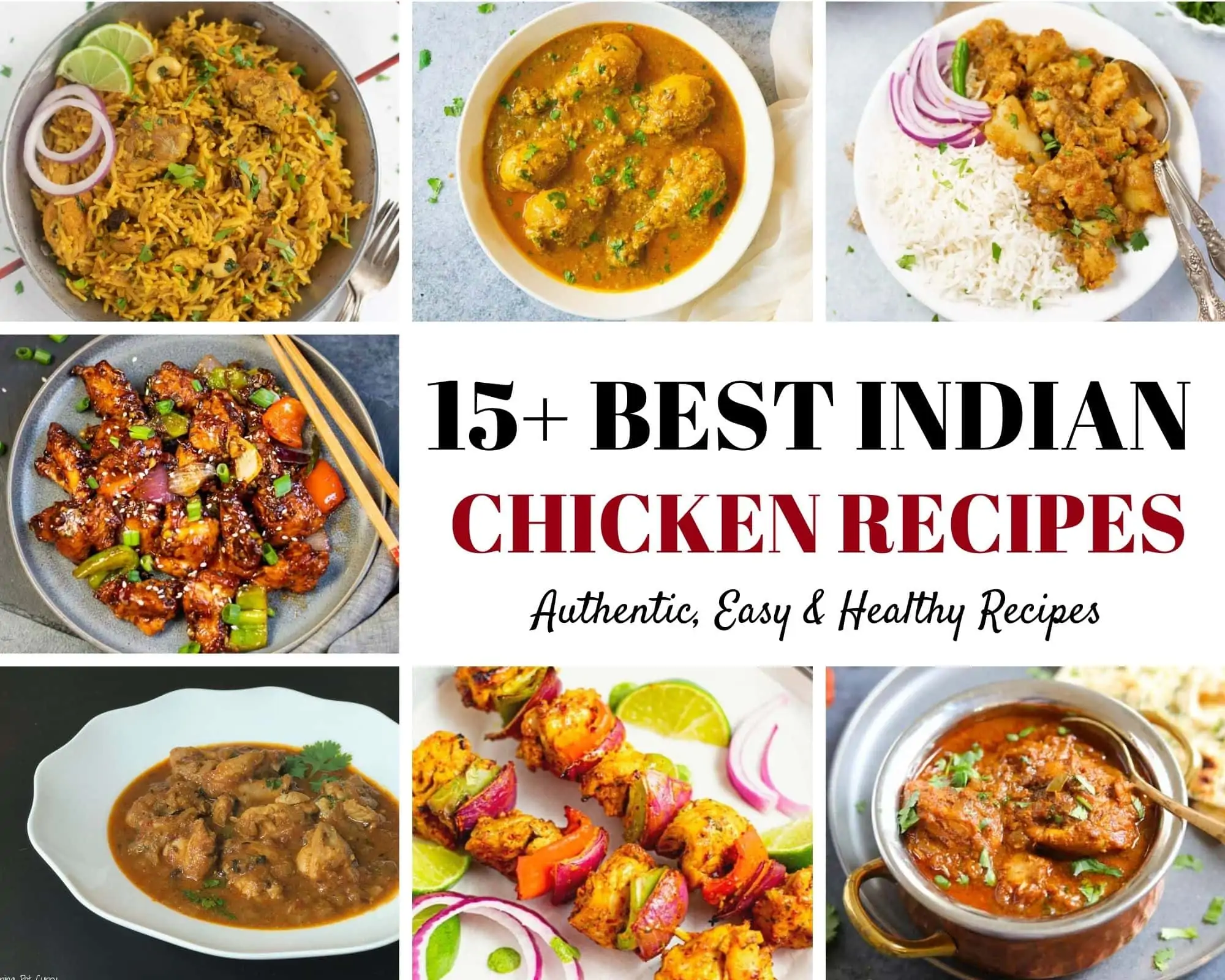 Chicken is the most popular meat consumed in India, as a lot of people do not eat beef or pork (including me). Hence most of the popular Indian curries that you find at restaurants are made with chicken.
I bet these tried and tested Air Fryer & Instant Pot Chicken recipes will be your new go-to recipes. From the authentic homestyle Mom's Chicken Curry to the popular Chicken Korma and Tandoori Chicken, to fusion Chicken Tikka Masala Pasta there is sure to be a recipe here for a comforting dinner tonight!
Check out the variety of chicken curries, appetizers and biryani recipes below. All of these recipes are quick and easy to make. Most are healthy low-carb or keto-friendly recipes!
I hope you add these Chicken Recipes to your menu. Let us know which one you're most excited to make, and share this roundup with your friends, and when you make it, don't forget to tag #pipingpotcurry.
You might also like -