With the Instant Pot becoming the one kitchen gadget making cooking fast and easy, do you ever wonder what more you can cook with it? The answer is almost everything. Whether you're a vegan or vegetarian, egg or chicken lover, goat or pork meat lover, you can cook it in your Instant Pot.
Indian food has always been considered a complex cuisine with a variety of spices and a depth of flavors. However, Instant Pot has de-mystified Indian food and made it easy for everyone to cook it at home. There is an abundance of amazing Indian recipes for the instant pot.
If you are vegetarian, check this list of 29 Best Instant Pot Indian Vegetarian Recipes.
I have compiled here the 23 Best Instant Pot Indian Food recipes that are quick and easy to make in Instant Pot.
Jump to:
Paneer & Vegetables
Paneer Butter Masala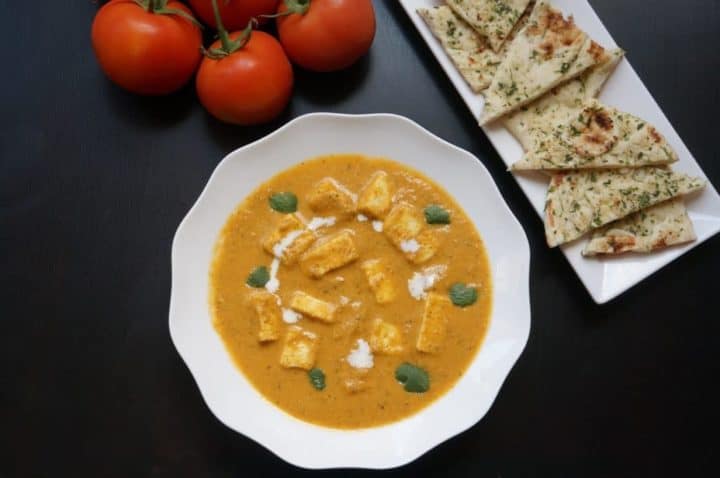 This one is a favorite for dinners and get-togethers, also known as Paneer Makhani. Extremely easy to make in the instant pot, this recipe uses simple ingredients, flavorsome gravy, and as much Paneer as you like.
Eggplant Potato (Aloo Baingan)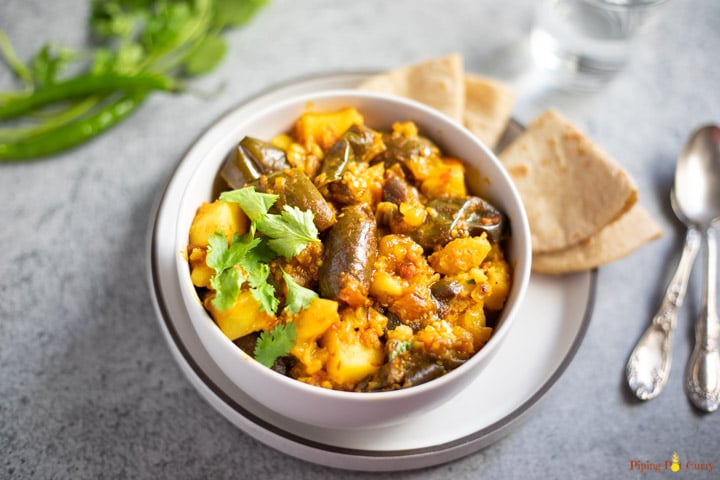 An easy one-pot curry made with potatoes, eggplants, and aromatic spices in an instant pot or stovetop. A vegan and gluten-free Potato & Eggplant Curry that is a perfect side with roti, naan, or parathas.
Palak Paneer (Saag Paneer)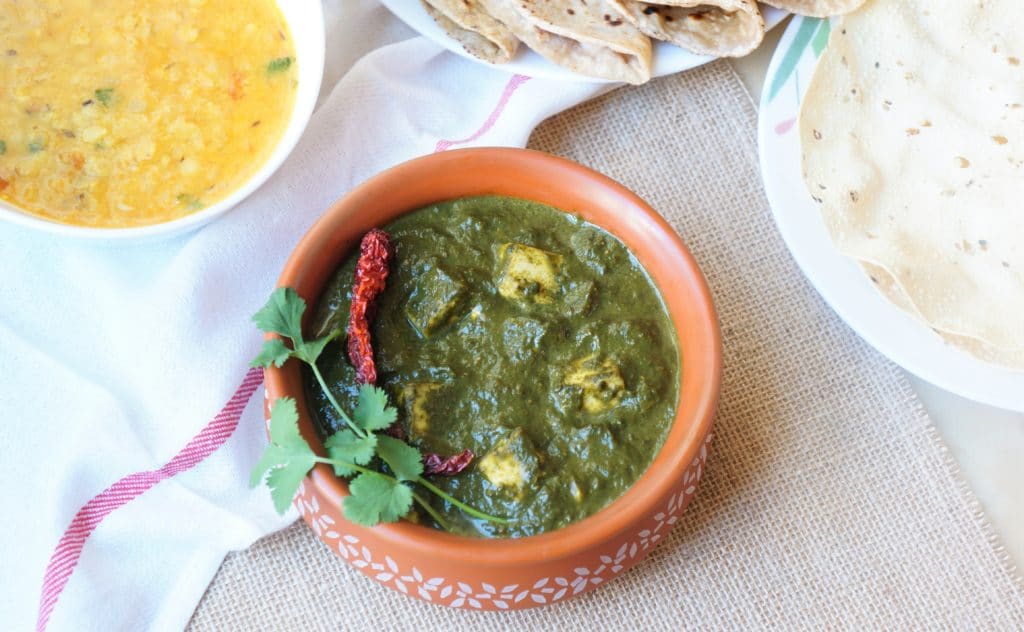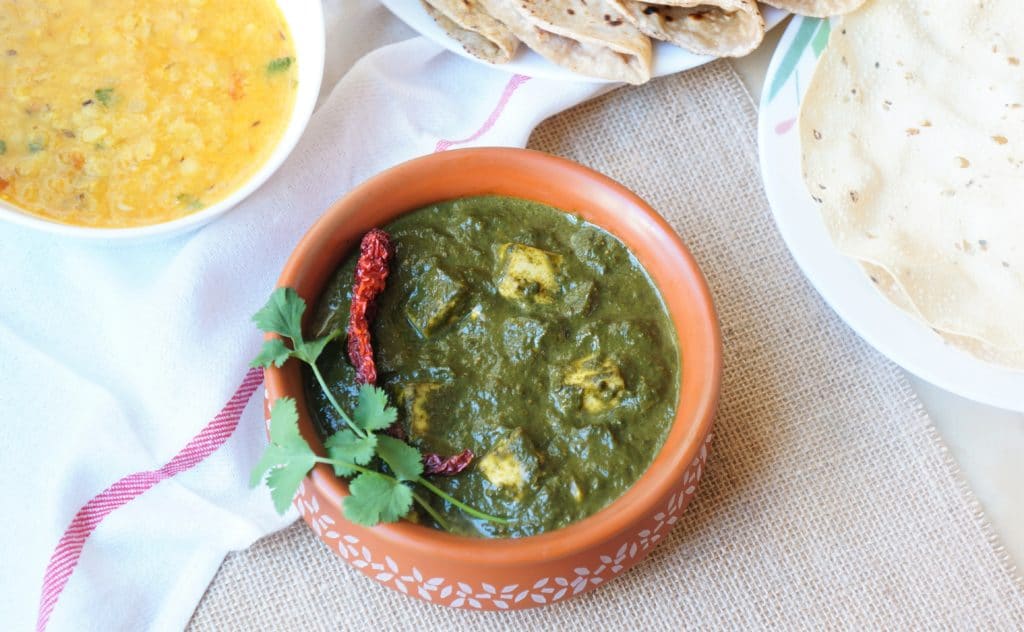 Palak/Saag Paneer is a popular North Indian dish. This simplified one-pot version of the authentic palak paneer, made in Instant Pot, takes just 20 minutes to prepare. Replace paneer with Tofu to make this dish vegan.
Dum Aloo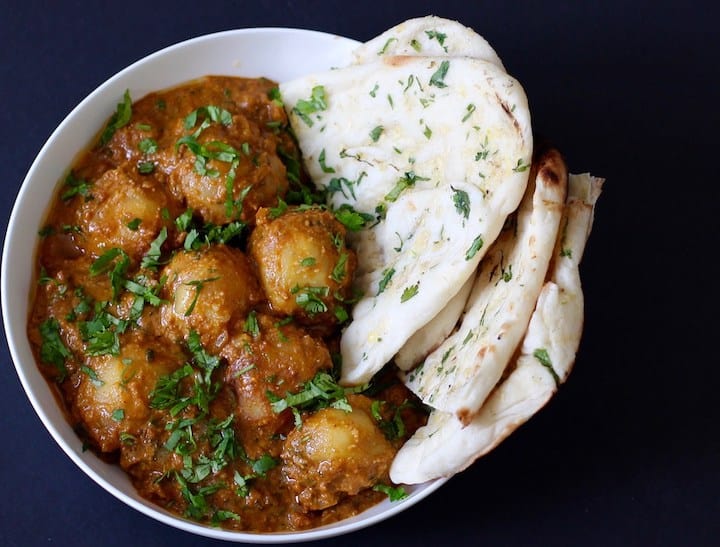 The good old Dum Aloo makes a perfect companion to roti, naan, or paratha. Primarily made of baby potatoes in sauteed onion and tomato gravy, this dish can be easily prepared in an Instant pot.
Lentil & Vegetable Khichdi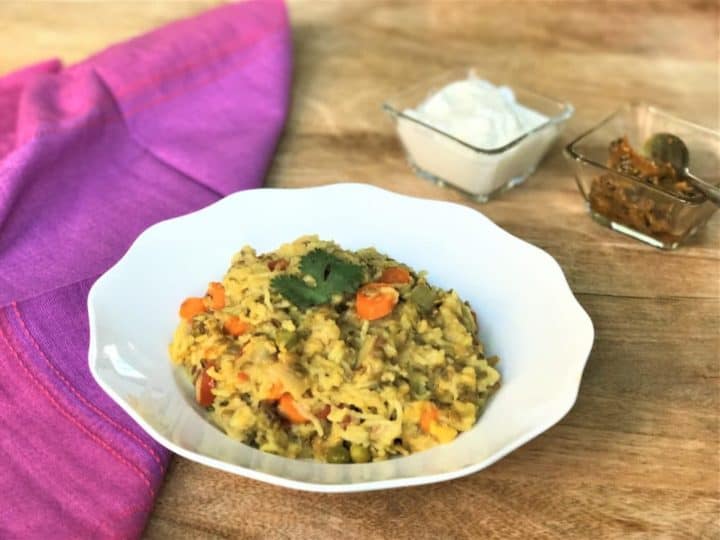 Nothing compares to the humble Khichdi when it comes to soul food. With a slight twist of spices and adding vegetables, this becomes a nutritional balanced one-pot meal.
Mushroom Masala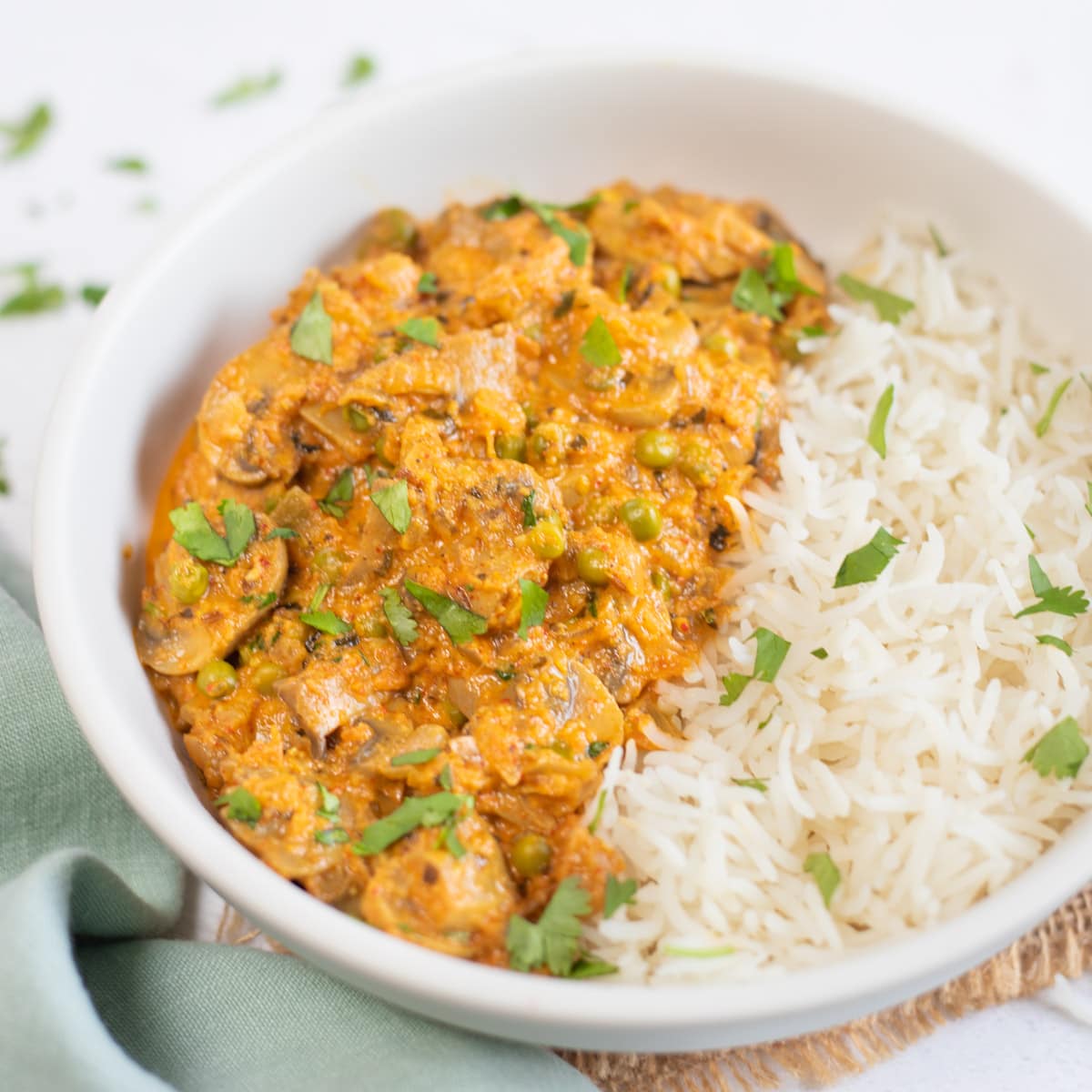 Made with earthy mushrooms, onions, tomatoes, and aromatic spices, this Mushroom Masala Curry is perfect for a delicious warm weeknight dinner!
Aloo Gobi (Potato & Cauliflower Stir Fry)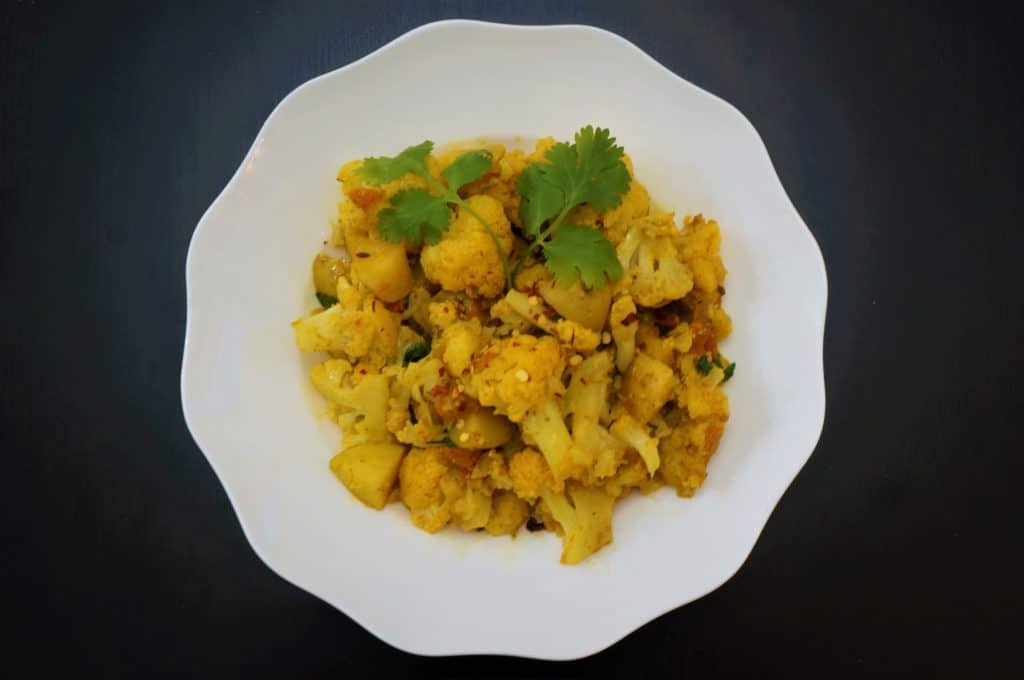 This favorite stir-fried curry is an everyday meal in many Indian homes. Found at almost all Indian restaurants, Aloo Gobi is quick and easy to make at home in Instant Pot.
Vegetable Pulao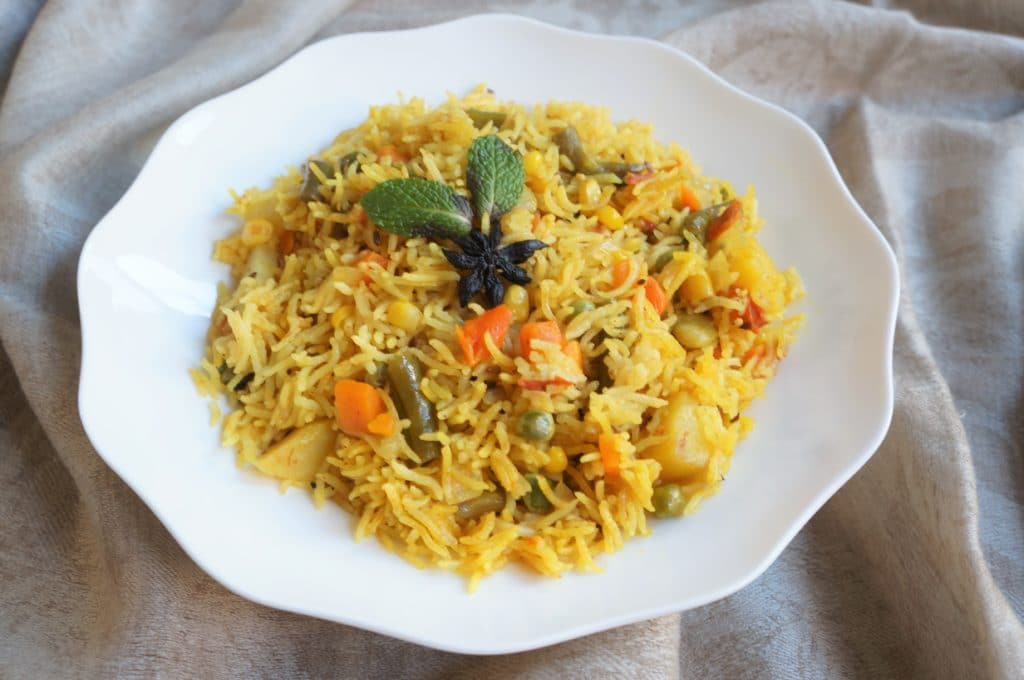 Vegetable Pulao is a flavorsome one-pot rice meal mixed with various vegetables and mildly flavored with various spices. This can be prepared in Instant Pot super quickly and easily.
Meat, Eggs & Seafood
Butter chicken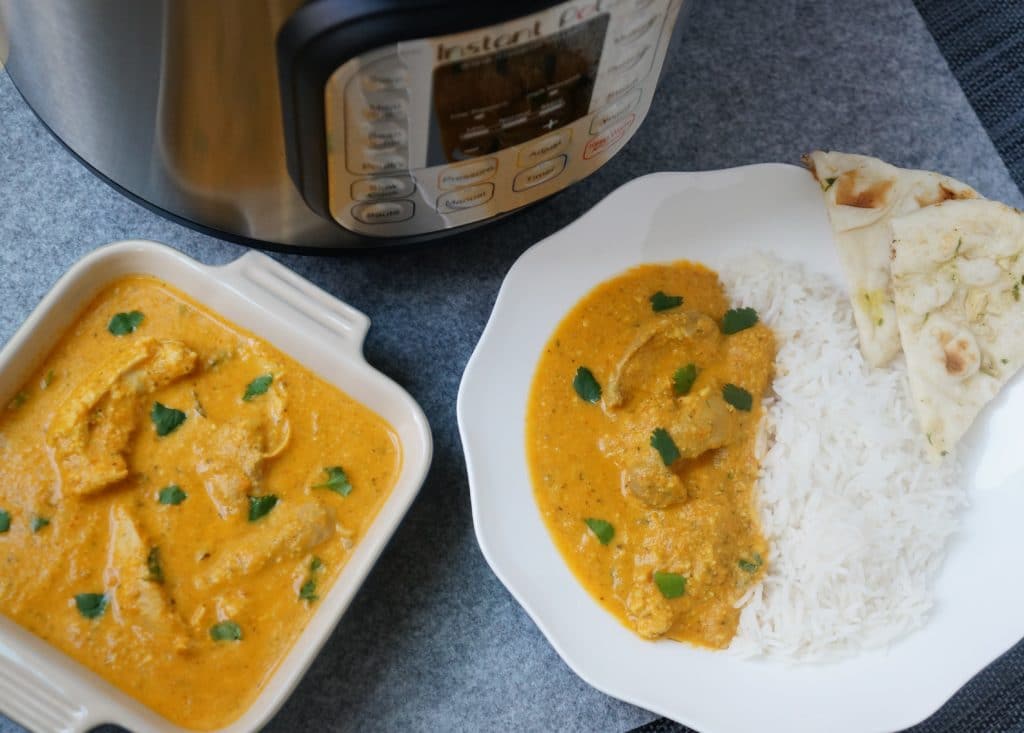 Butter chicken or murgh makhani is one of the most popular Indian chicken curries worldwide. Instant Pot Butter Chicken is a flavorful dish with chicken cooked in a mildly spiced curry sauce or gravy. This butter chicken is such a breeze to make in the Instant Pot.
Chicken Biryani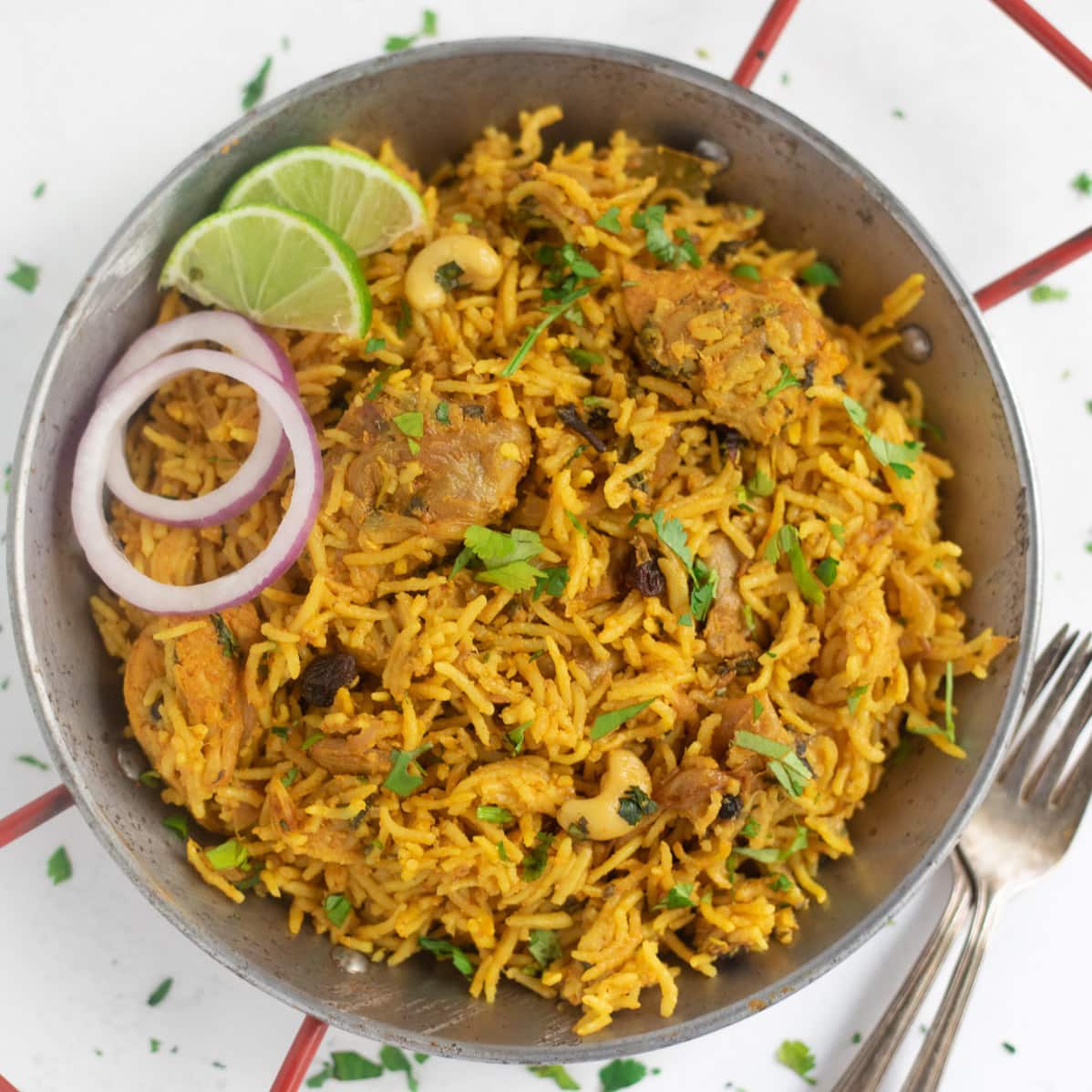 Chicken Biryani is perhaps the most loved one-pot meal. Made from aromatic Basmati rice, tender chicken, and mild flavorsome spices, it makes a comforting meal.
Chicken Curry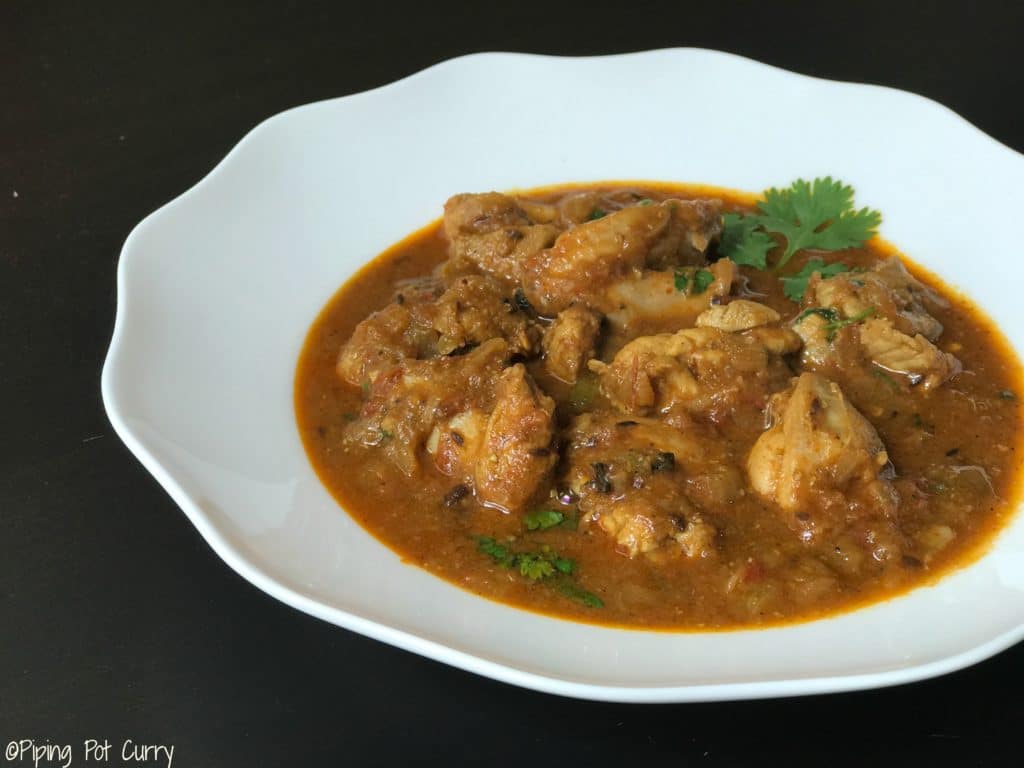 Chicken cooked in tomato, onion gravy, and aromatic spices is loved by kids and adults alike. Spoilers: This recipe includes my mom's tips to make it authentic.
Chicken Tikka Masala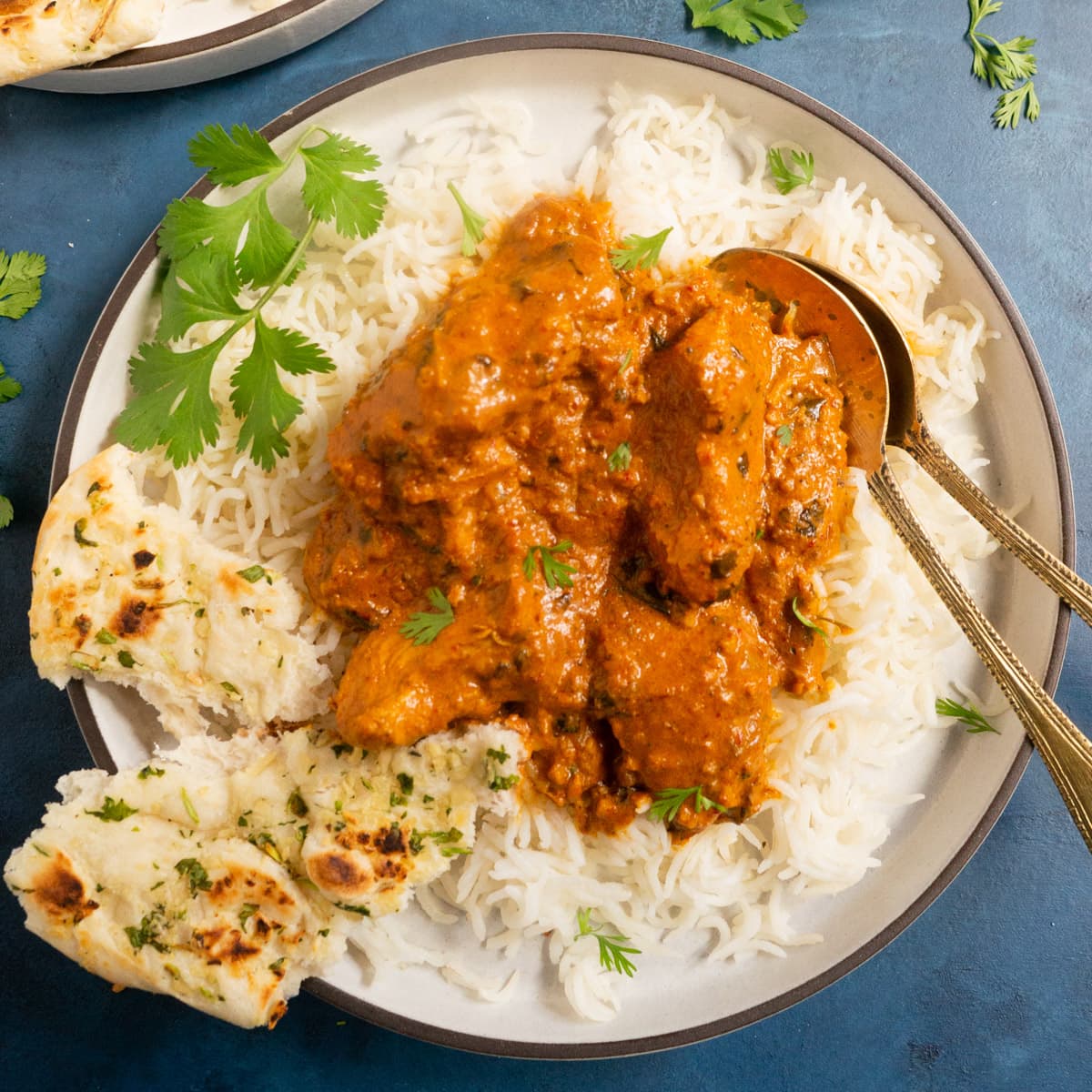 This restaurant favorite can be easily prepared at home in the instant pot. Made from marinated chicken, thick tomato gravy, and aromatic spices, it most certainly found its place in every weekend or get-together meal.
Goat Curry (Mutton Masala)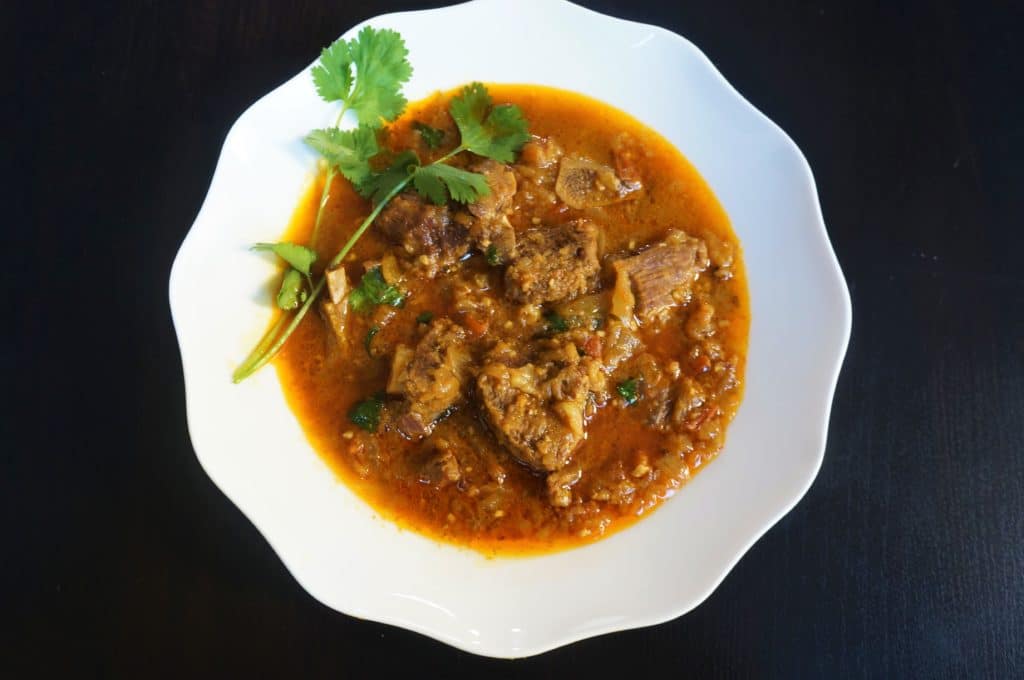 Goat curry (Mutton Masala) is tender meat cooked in onion and tomato gravy with aromatic whole spices. It can be easily made in an instant pot. You can serve goat curry with naan or rice.
Coconut Chicken Curry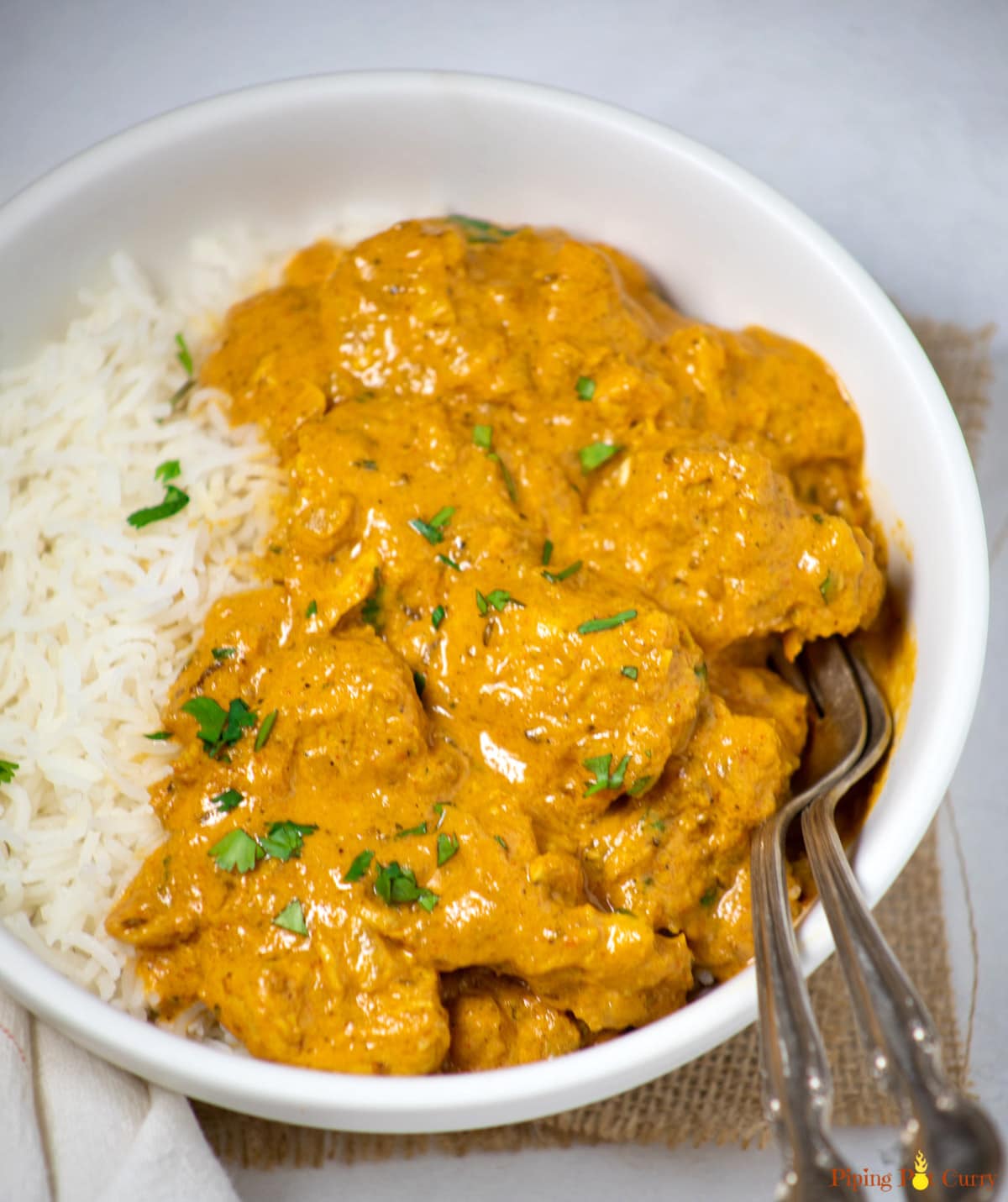 This simple Indian coconut chicken curry recipe is made with ginger, garlic, and onions alongside flavorful spices and finished with creamy coconut milk. Pair this dairy-free & gluten-free curry with fragrant basmati rice.
Egg Curry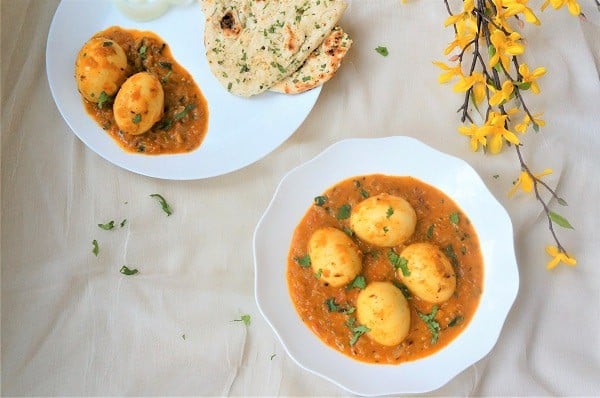 This Egg Curry recipe is a savior when making dinner in less time. This quick and easy dish can be prepared in no time in the Instant Pot.
Pork Vindaloo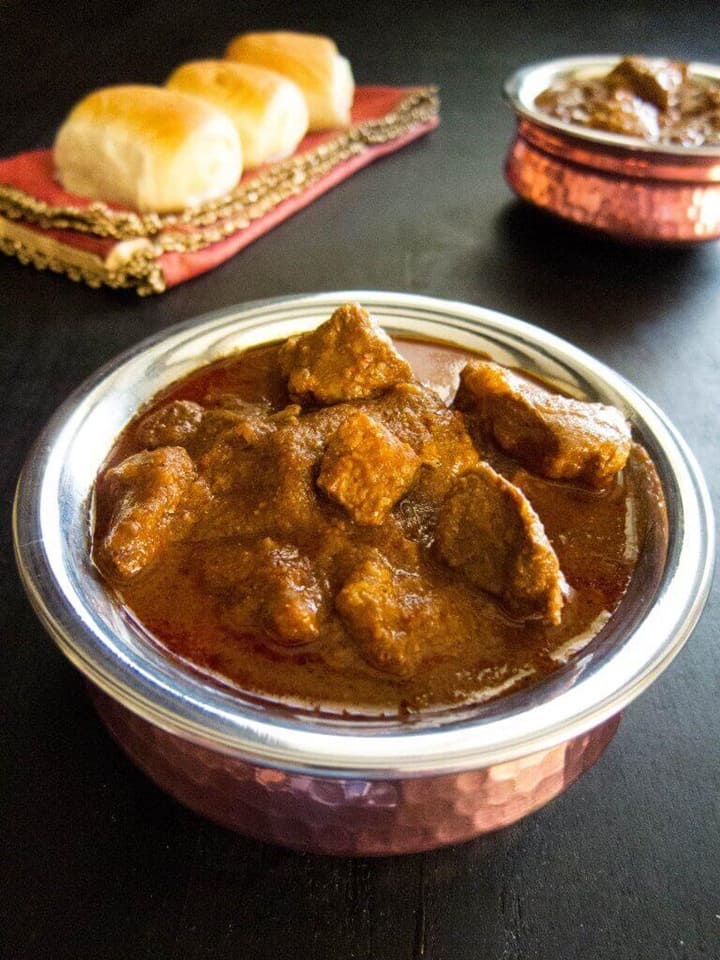 This authentic Pork Vindaloo recipe is originally from the sun and sand state of Goa. This super hot spicy, tangy curry is much loved all over the world.
Coconut Shrimp Curry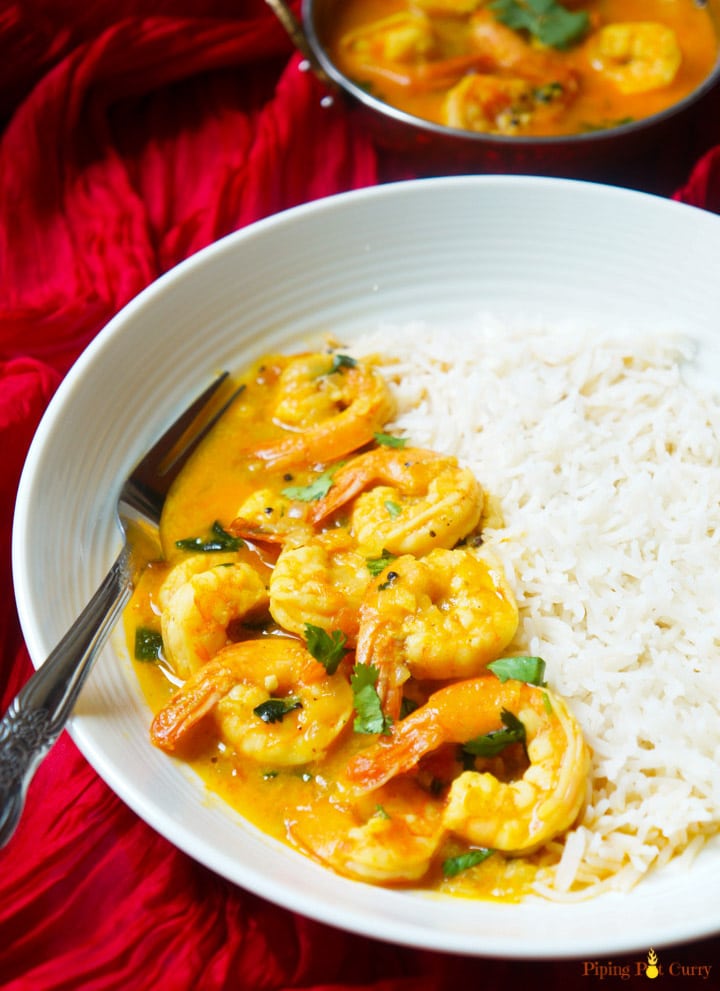 Easy and Flavorful, this Coconut Shrimp Curry can be made in the Instant Pot in just 20 minutes. For extra credit, this dish is also Gluten-free, Paleo, and low-Carb.
Beef Curry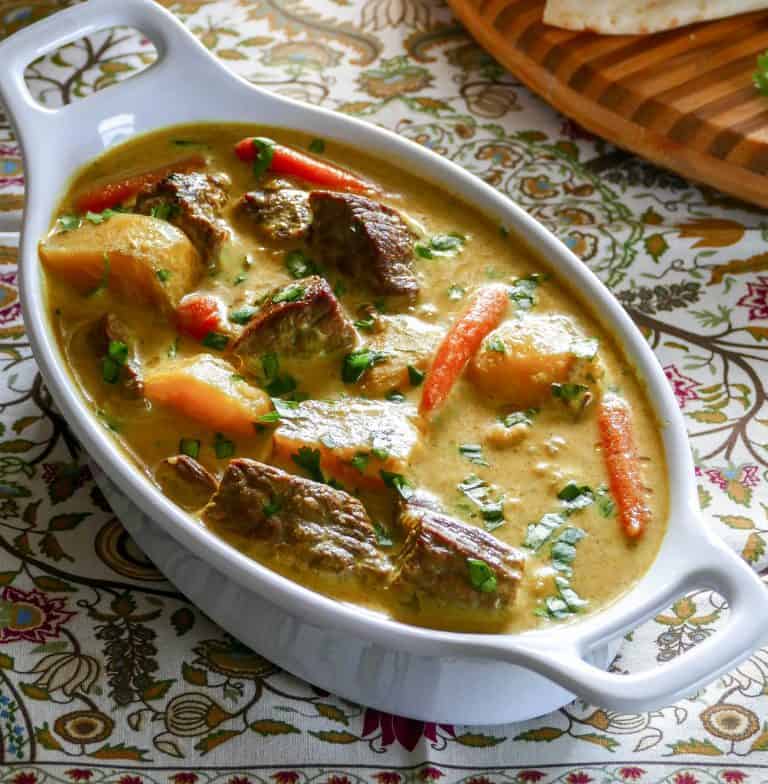 This rich and creamy curry is light on spices yet perfect for wintery weather. Originally from Kerala, beef curry can be easily prepared in an Instant Pot.
Lentils & Beans
Dal Makhani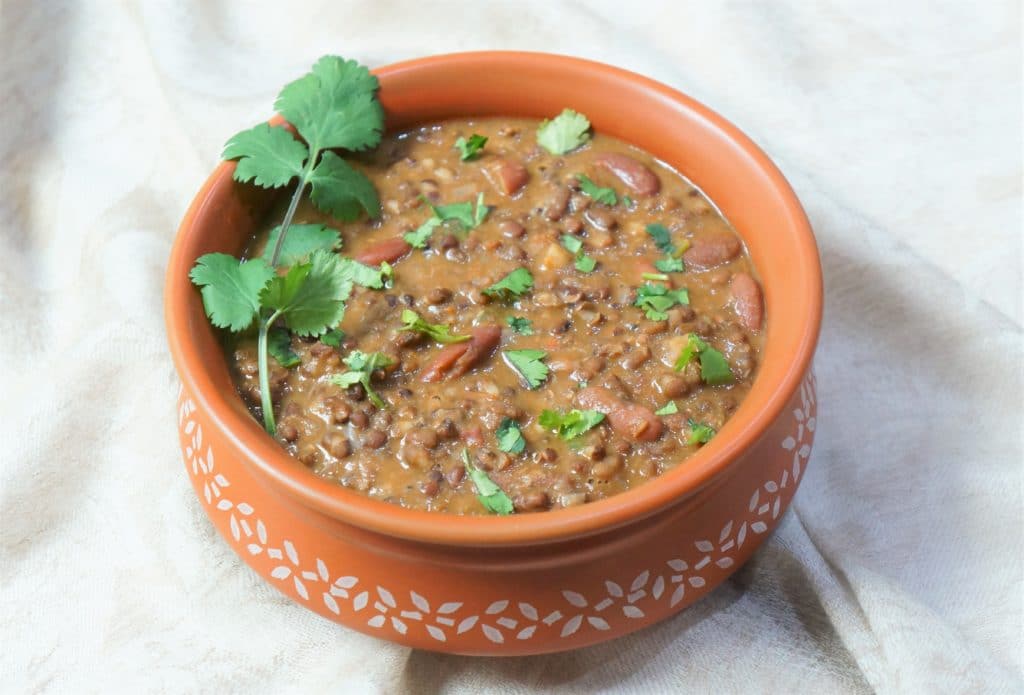 If you think of one Dal recipe which is the crowd's favorite at restaurants and equally cherished at family get-togethers, it has to be Dal makhani. This high-protein dish can be served with basmati rice or naan.
Spinach Dal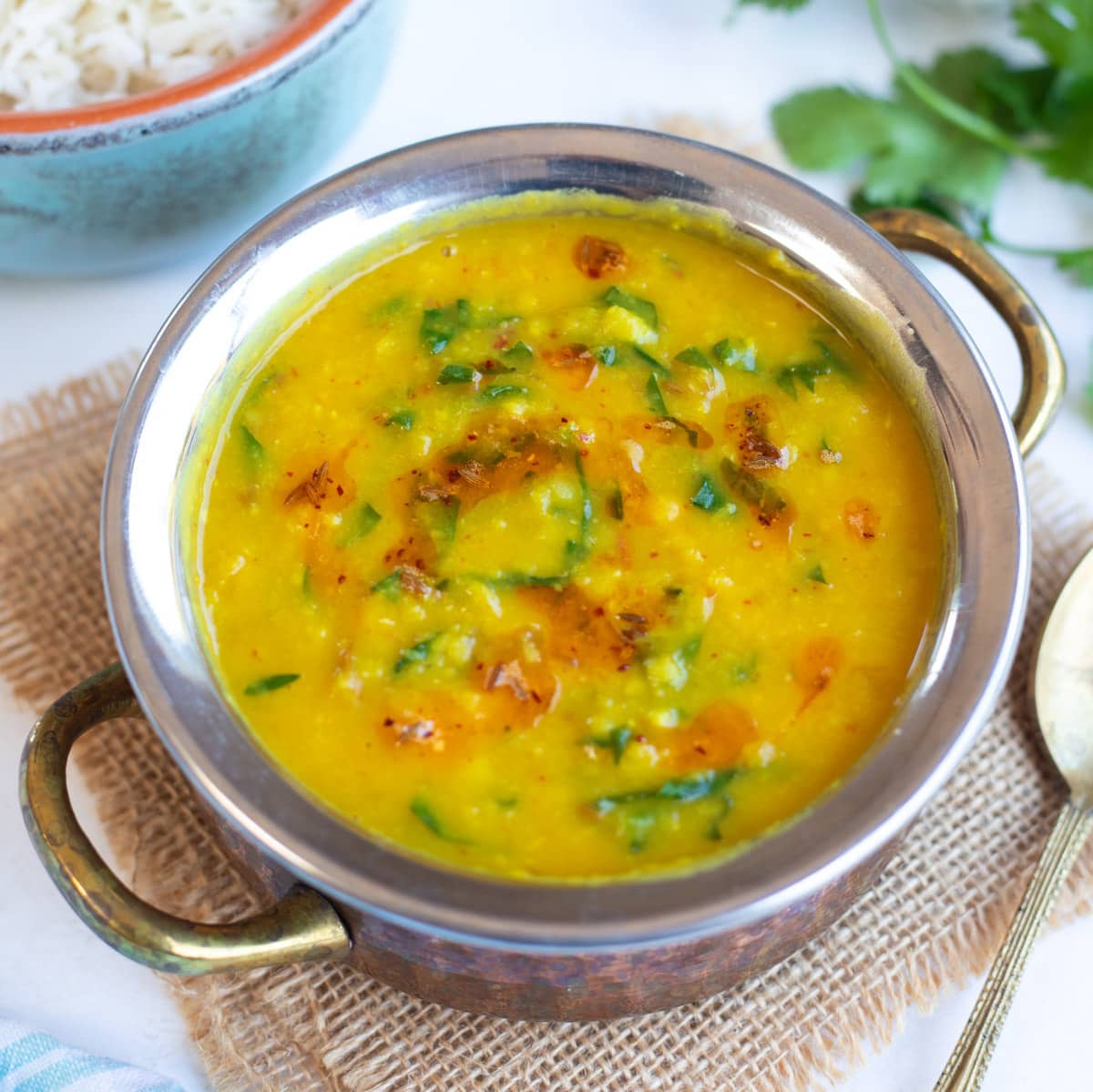 Could you make a healthy dish even healthier? Spinach Dal is one such dish. This vegan and gluten-free dish can be served with rice or as soup.
Chana Masala (Punjabi Chole)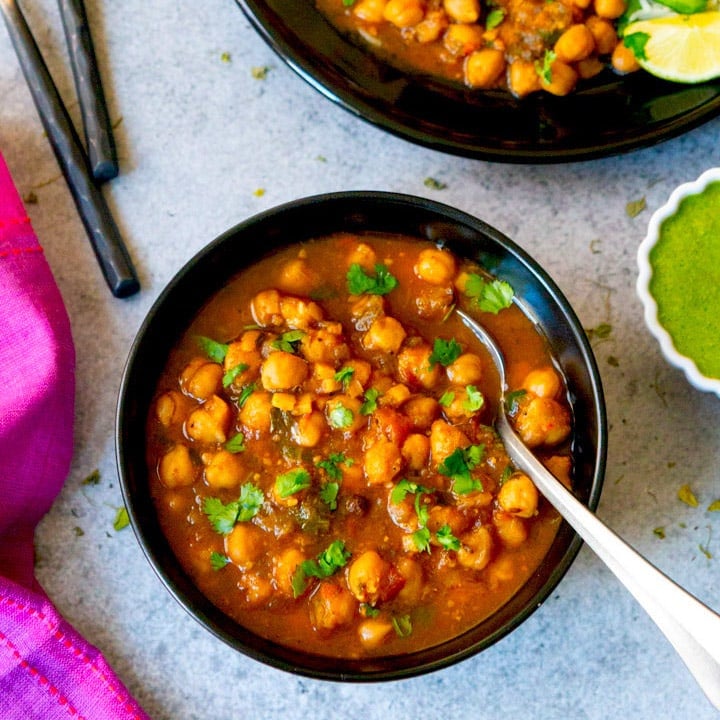 Chana masala cooked in the instant pot makes a healthy and hassle-free dinner. This high in protein and fiber dish can be your savior on a busy weeknight.
Green Moong Lentils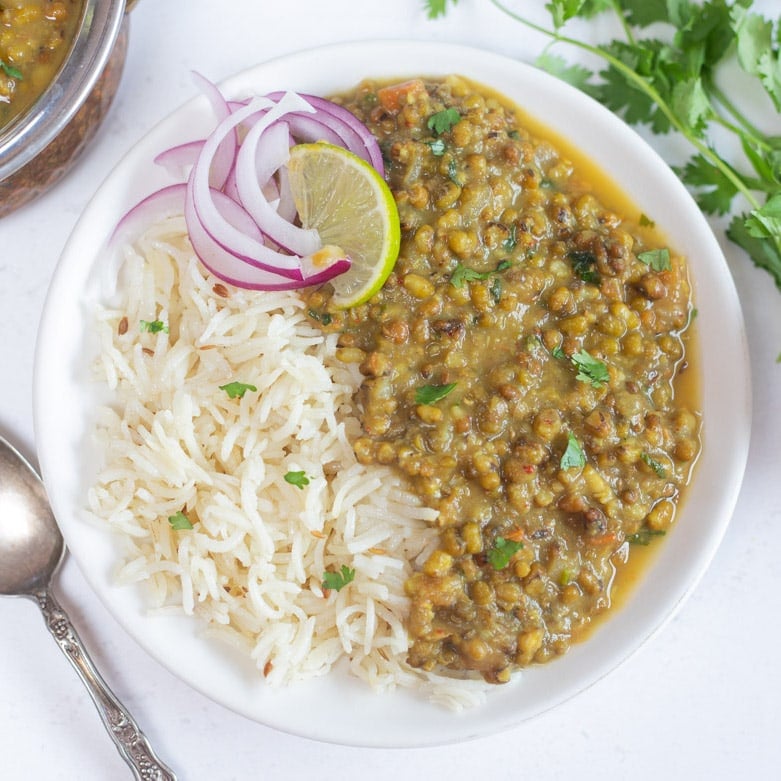 Loved by children and the elderly, Green Moong lentils are easy to digest and even easier to prepare in the instant pot. This goes well with rice as well as roti (Indian flatbread).
Black Eyed Peas Curry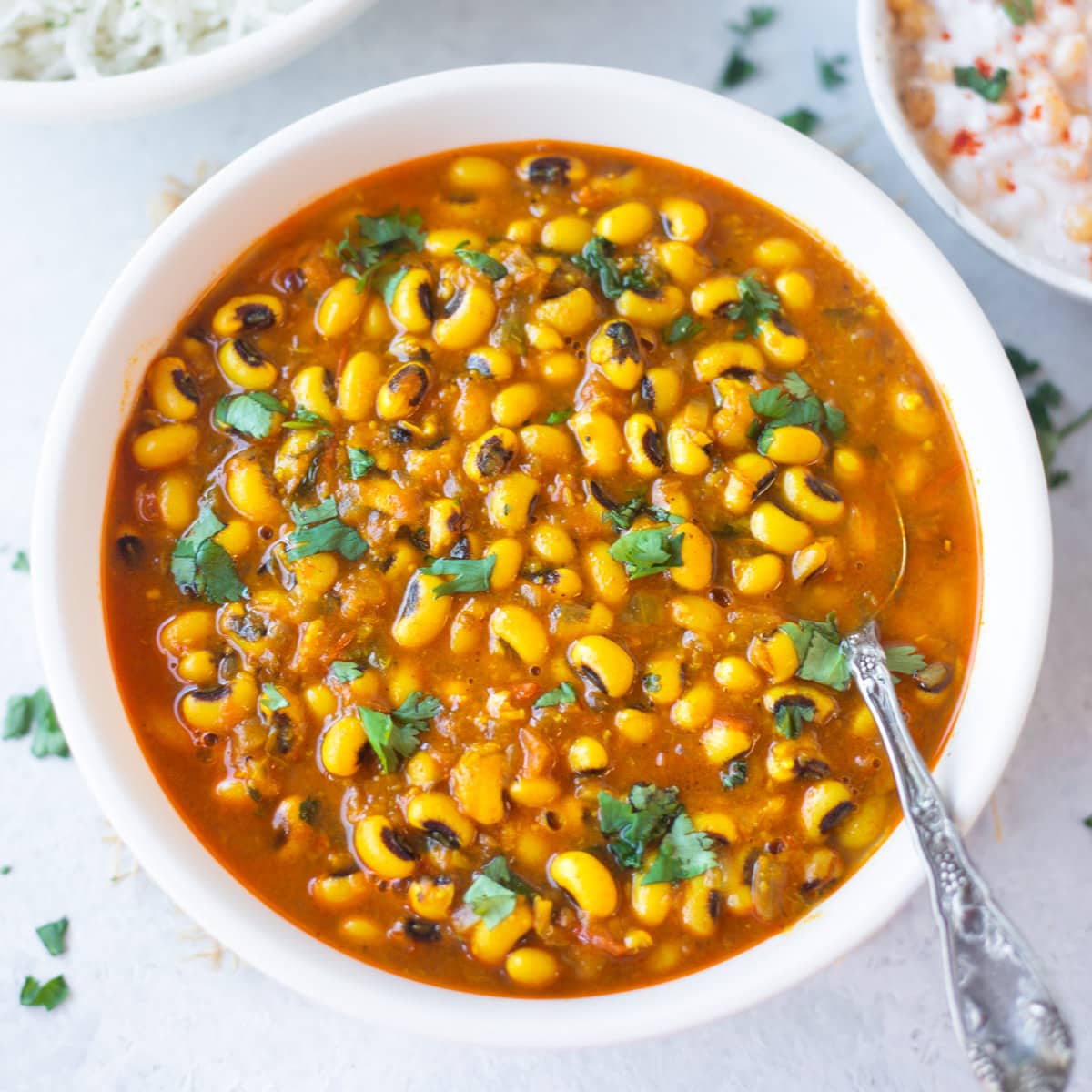 A simple Black eyed peas curry made in an onion-tomato gravy, along with lots of ginger, garlic, and aromatic spices. It is perfect to enjoy with some steaming rice and parathas.
We hope you have found a recipe for your favorite Indian Dish to make in the Instant Pot. Let us know which dish you're most excited to make, and share this roundup with your friends!
Don't forget to check out our roundup of 10 Delicious Instant Pot Indian Dessert Recipes from the best blogs for Indian Instant Pot Cooking.