Looking for vegetarian recipes to make in your Instant Pot? Here is the BEST collection of 29 Instant Pot Indian Vegetarian Recipes! You can find a variety of vegetarian curries, lentils, beans, and rice recipes from all over India.
With the Instant Pot, cooking Indian food at home is no longer complex. As I said in my 23 Best Indian Food Recipes roundup, Instant Pot has demystified Indian cuisine for people worldwide. Many readers asked for the best vegetarian and vegan recipes that they could use for meal planning. So I am sharing this roundup with 29 Vegetarian Instant Pot recipes from the best blogs.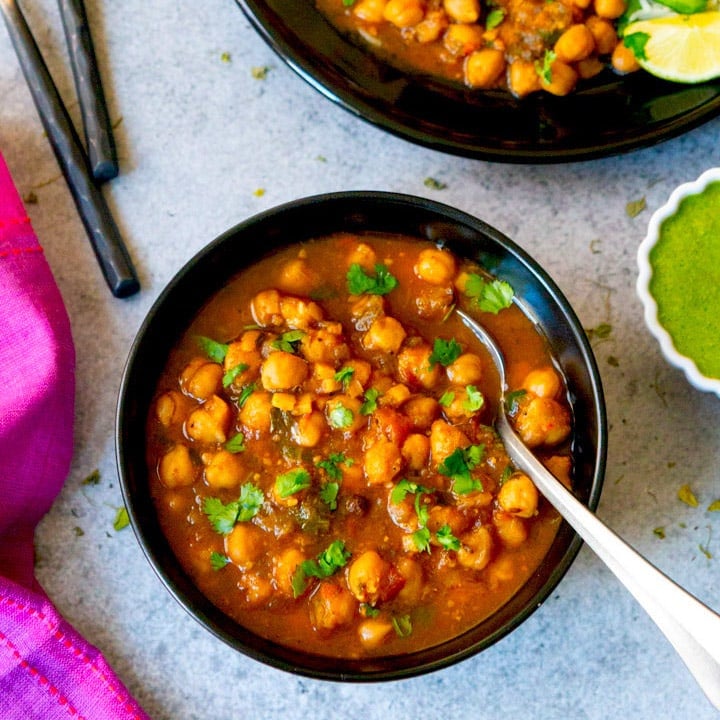 Chana masala or Chickpea Curry made in the instant pot is a healthy and hassle-free dinner. Also called Chole, this dish is high in protein and fiber, which makes it a healthy, satisfying dinner.
Get the Chana Masala recipe.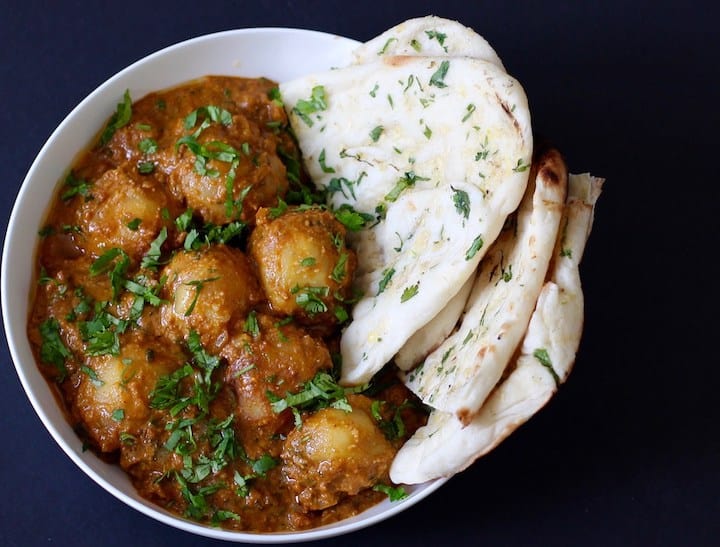 A North Indian favorite curry made with baby potatoes sautéed in onion and tomato sauce. Dum Aloo goes well with hot butter naan, roti, or paratha. It can be easily made in a pressure cooker.
Get the Dum Aloo recipe.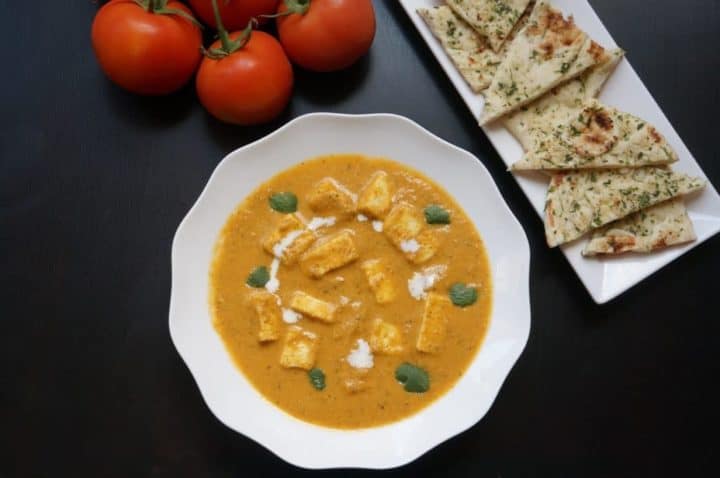 Paneer Butter Masala is a favorite dish of vegetarians for any party or get-together. It is also known as Paneer Makhani and is extremely easy to make in the instant pot. It has chunks of paneer cottage cheese cooked in mild onion tomato gravy.
Get the Paneer Butter Masala recipe.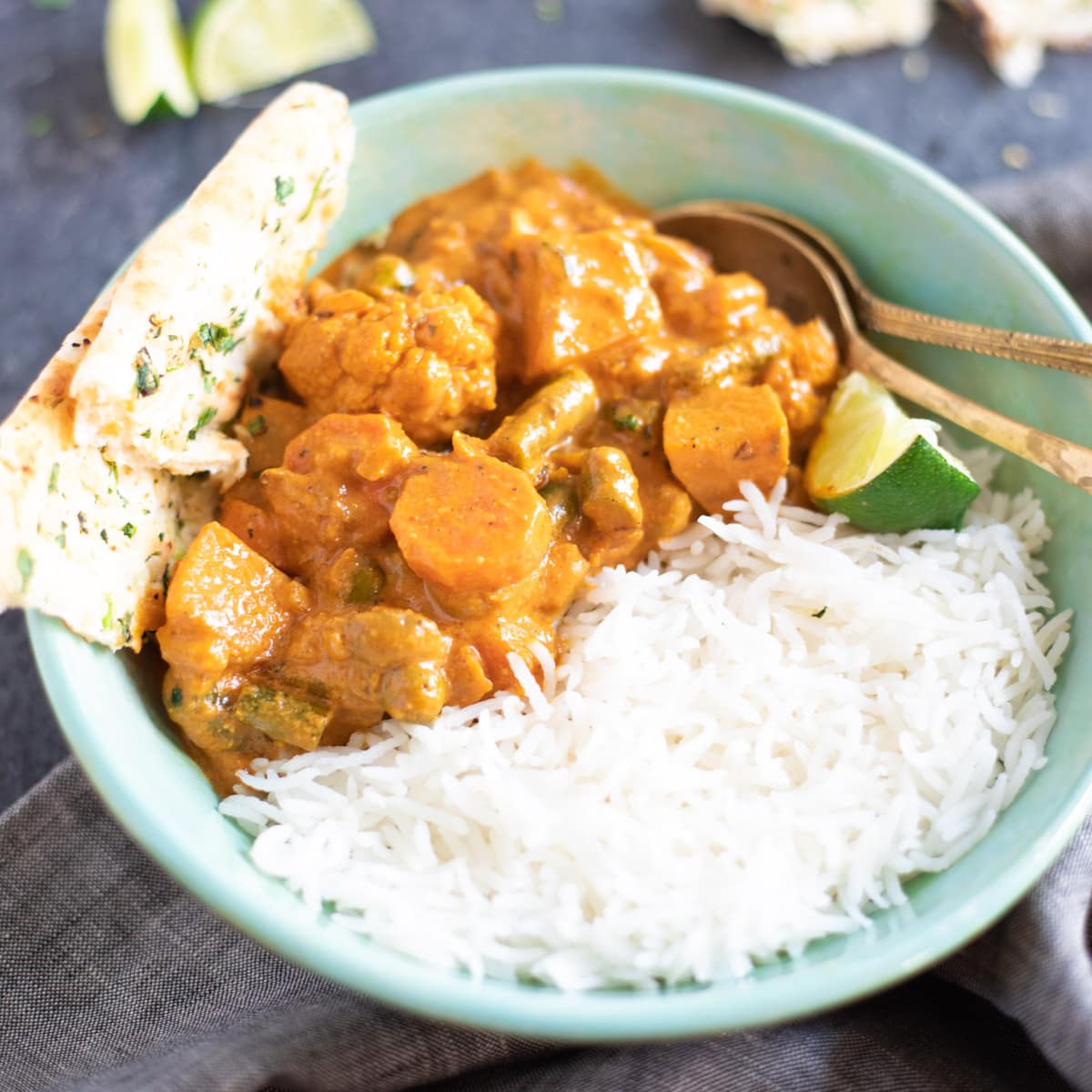 This restaurant-style creamy vegetable korma is a perfect blend of vegetables with a creamy coconut based sauce. A vegan & gluten-free curry made in the instant pot that pairs perfectly with naan or rice.
Get the Vegetable Korma recipe.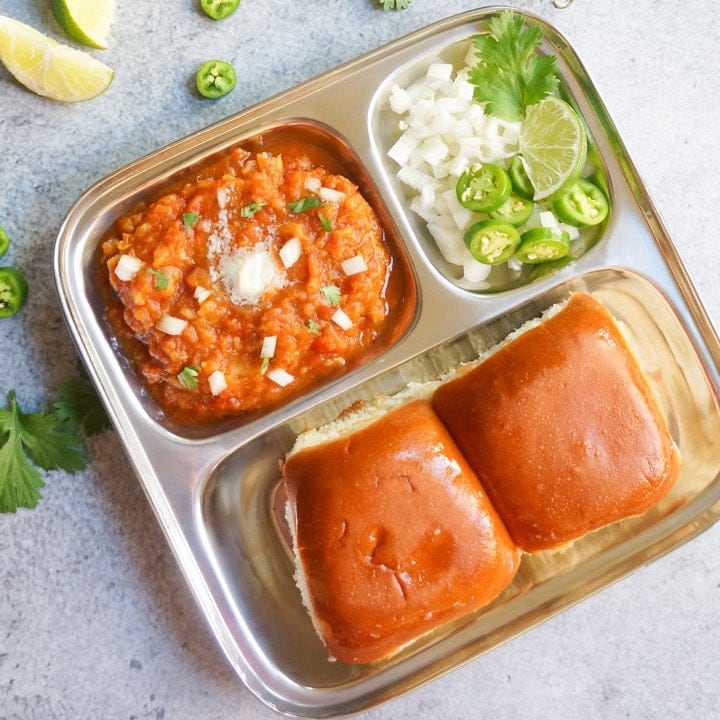 A favorite Indian street food, Pav Bhaji is made with potatoes and vegetables cooked in a tomato base and enjoyed with pav or dinner rolls. This one-pot version of Pav Bhaji made in the Instant Pot has made it a popular weeknight dinner for many.
Get the Pav Bhaji recipe.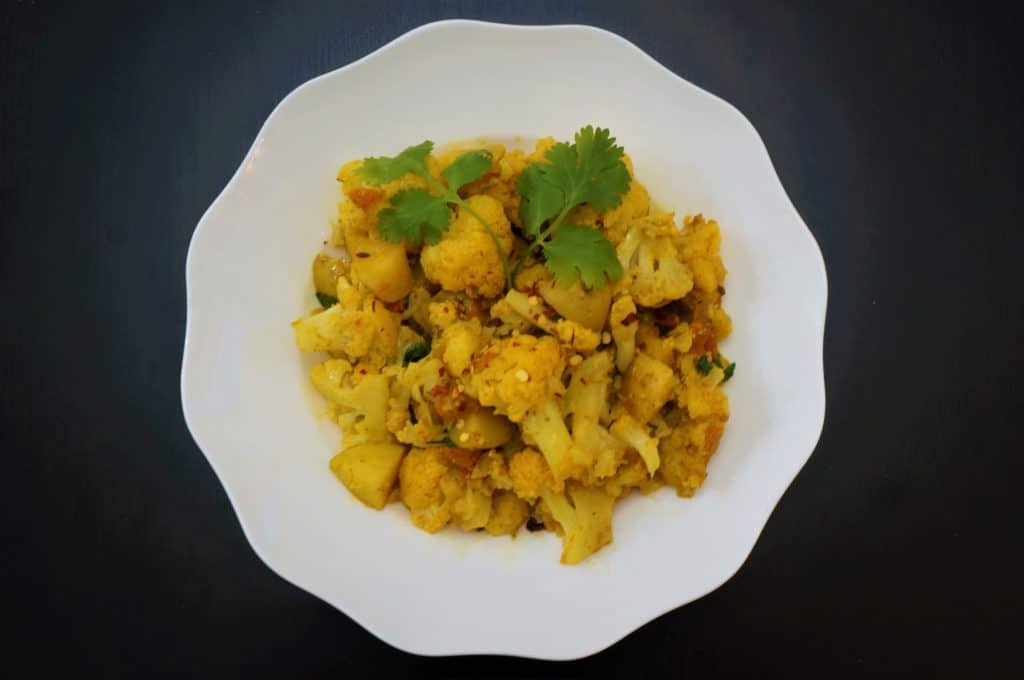 Instant Pot Aloo Gobi makes a wonderful vegetarian main dish or side dish for an Indian-themed meal. This Indian Cauliflower with Potatoes recipe is quick and easy to make in the pressure cooker.
Get the Aloo Gobi recipe.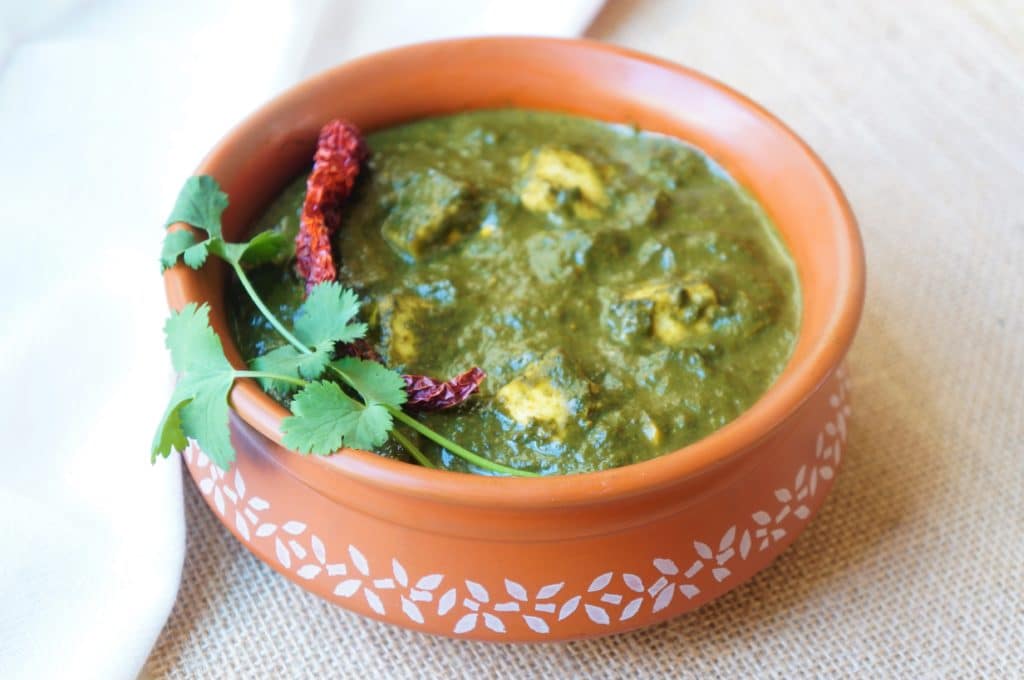 Palak Paneer, also called Saag, is a popular dish made with spinach and cottage cheese. There is another popular North Indian dish, Mustard Greens Saag, which is very similar but made with both mustard greens and spinach. If you want to make this dish vegan, check out the Palak Tofu recipe.
Get the Palak Paneer recipe.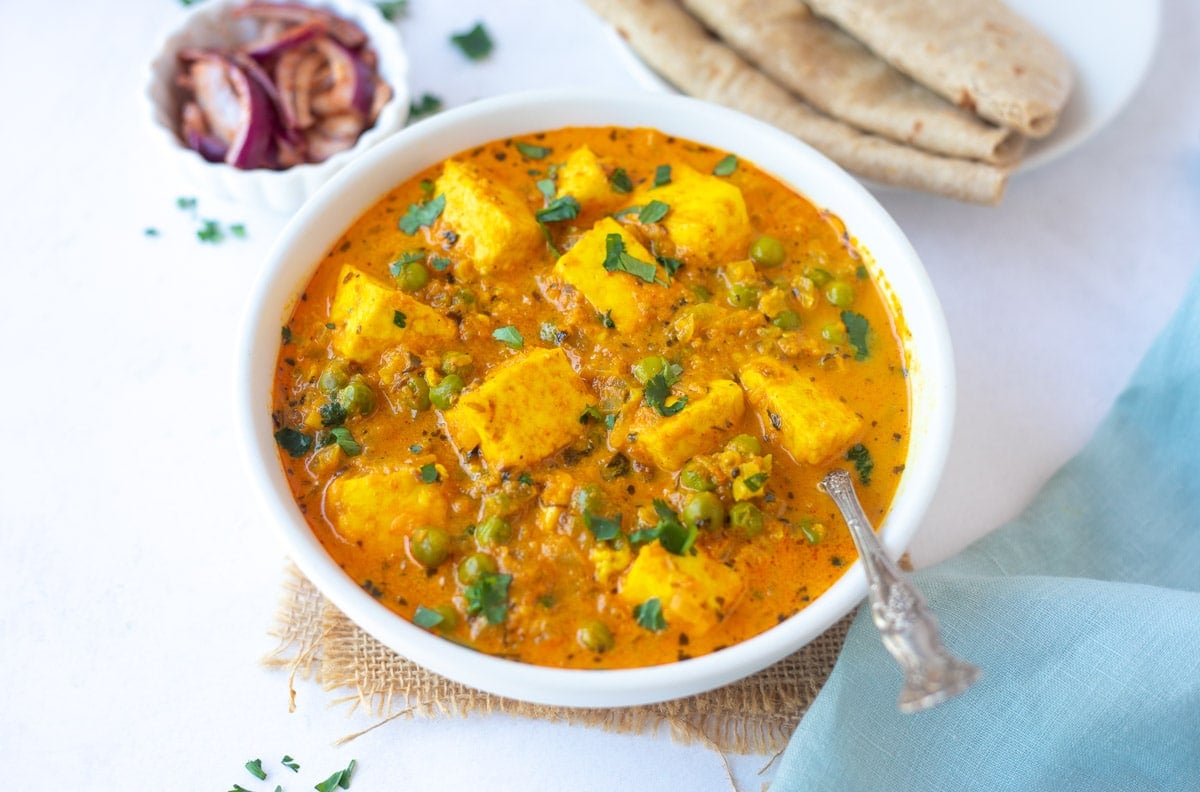 Matar Paneer is an authentic North Indian curry made with green peas and paneer, cooked in a mild onion-tomato sauce. This restaurant-style Matar Paneer Masala is easy to make in less than 30 minutes in the instant pot or stovetop.
Get the Matar Paneer recipe.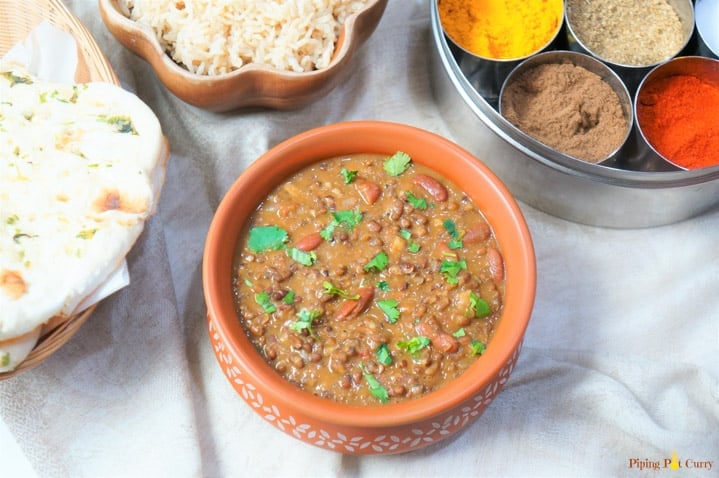 One of the most popular lentils ordered at restaurants is Dal Makhani. Interestingly this dal is very similar to the Madras Lentils you might have tasted at Costco. Here you will see how to make the lentils and pot-in-pot brown rice for a complete meal in one go.
Get the Dal Makhani recipe.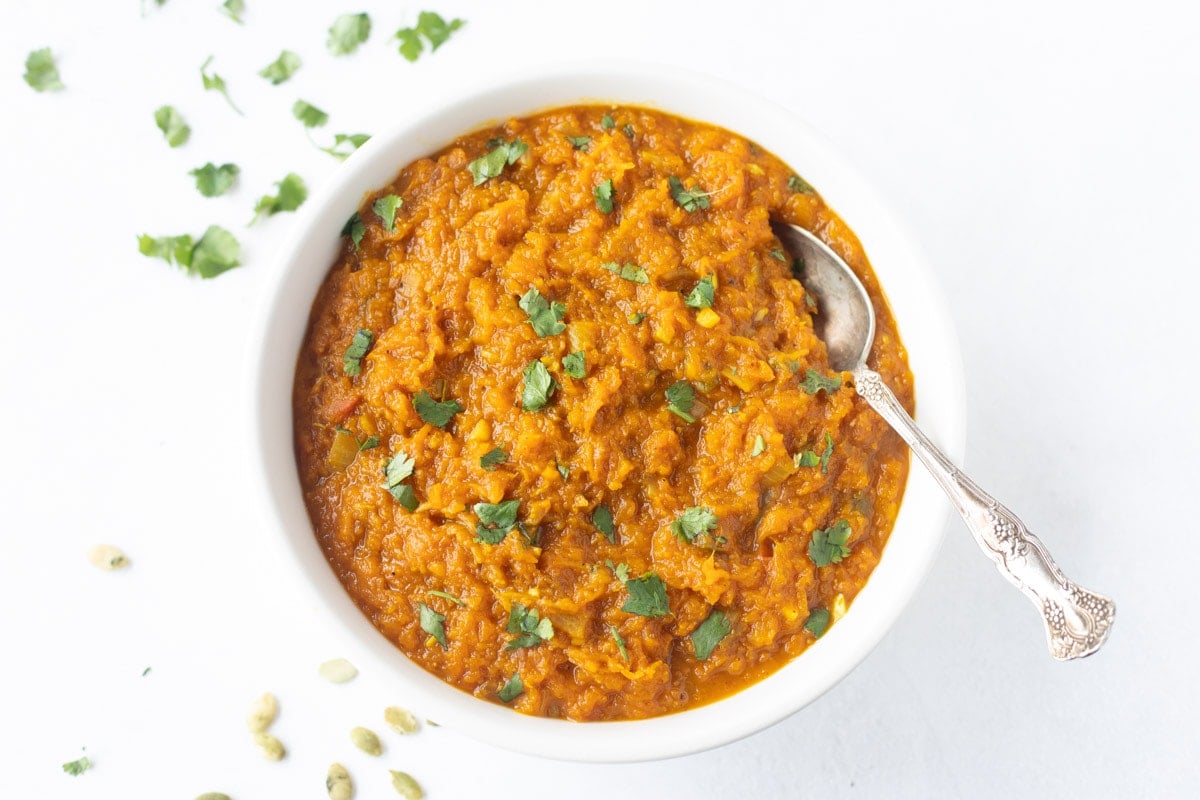 This Indian pumpkin curry is a delicious and healthy vegetable curry that can be made in less than 30 minutes for a weeknight dinner. Vegan & gluten-free!
Get the Pumpkin Curry recipe.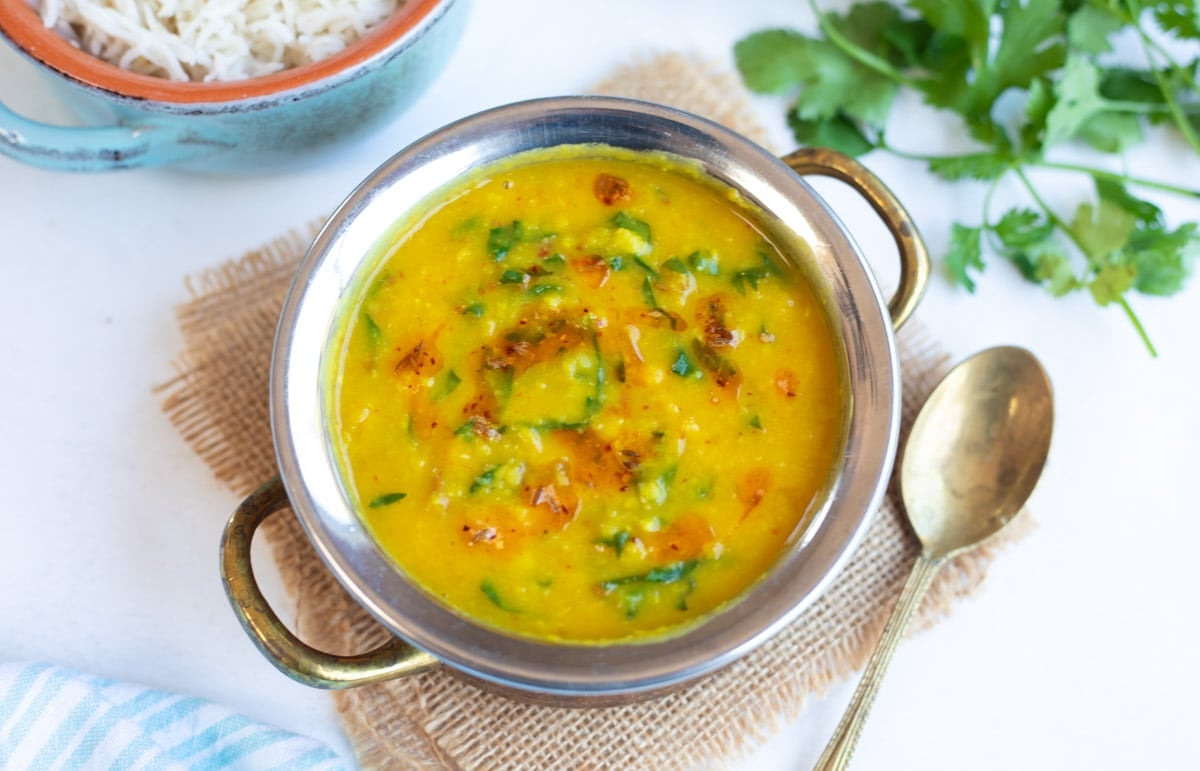 Spinach Dal is the perfect example of making healthier lentils by adding spinach. This vegan and gluten-free dish can be served with rice or as soup.
Get the Spinach Dal recipe.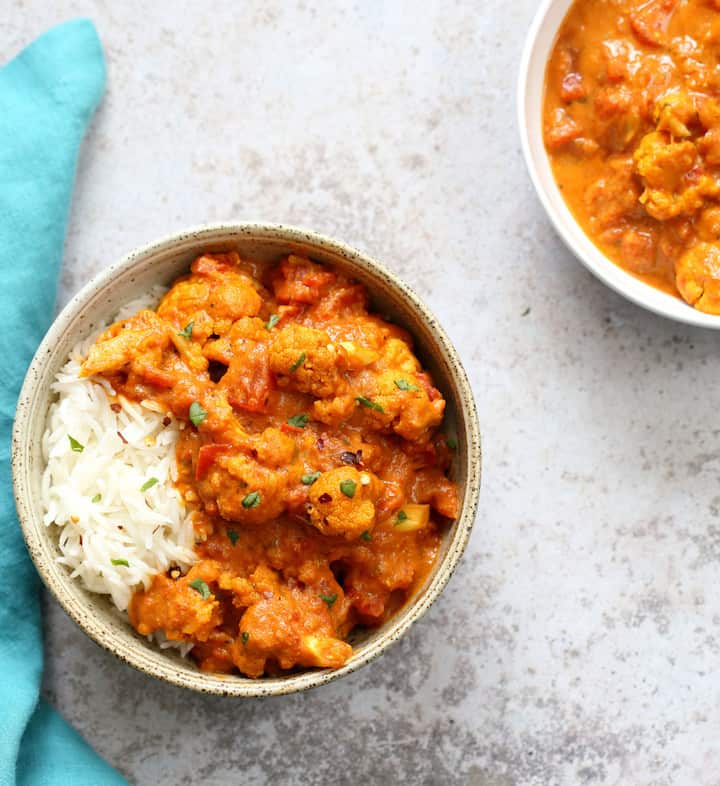 Vegan Richa shows how to make a delicious tikka masala sauce and then cauliflower tikka masala with it. This is a great vegan dish for a weeknight dinner.
Get the Cauliflower Tikka Masala recipe.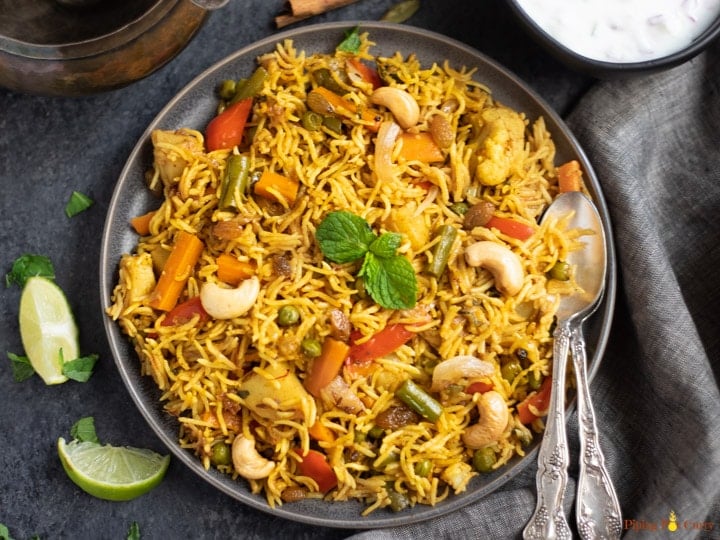 A classic Indian rice dish made with flavourful and aromatic basmati rice, whole spices, and garam masala. One-pot Vegetable Biryani made in the instant pot is so easy to cook with the same authentic flavors! Perfect for a weeknight dinner with a side of raita or for special occasions.
Get the Vegetable Briyani recipe.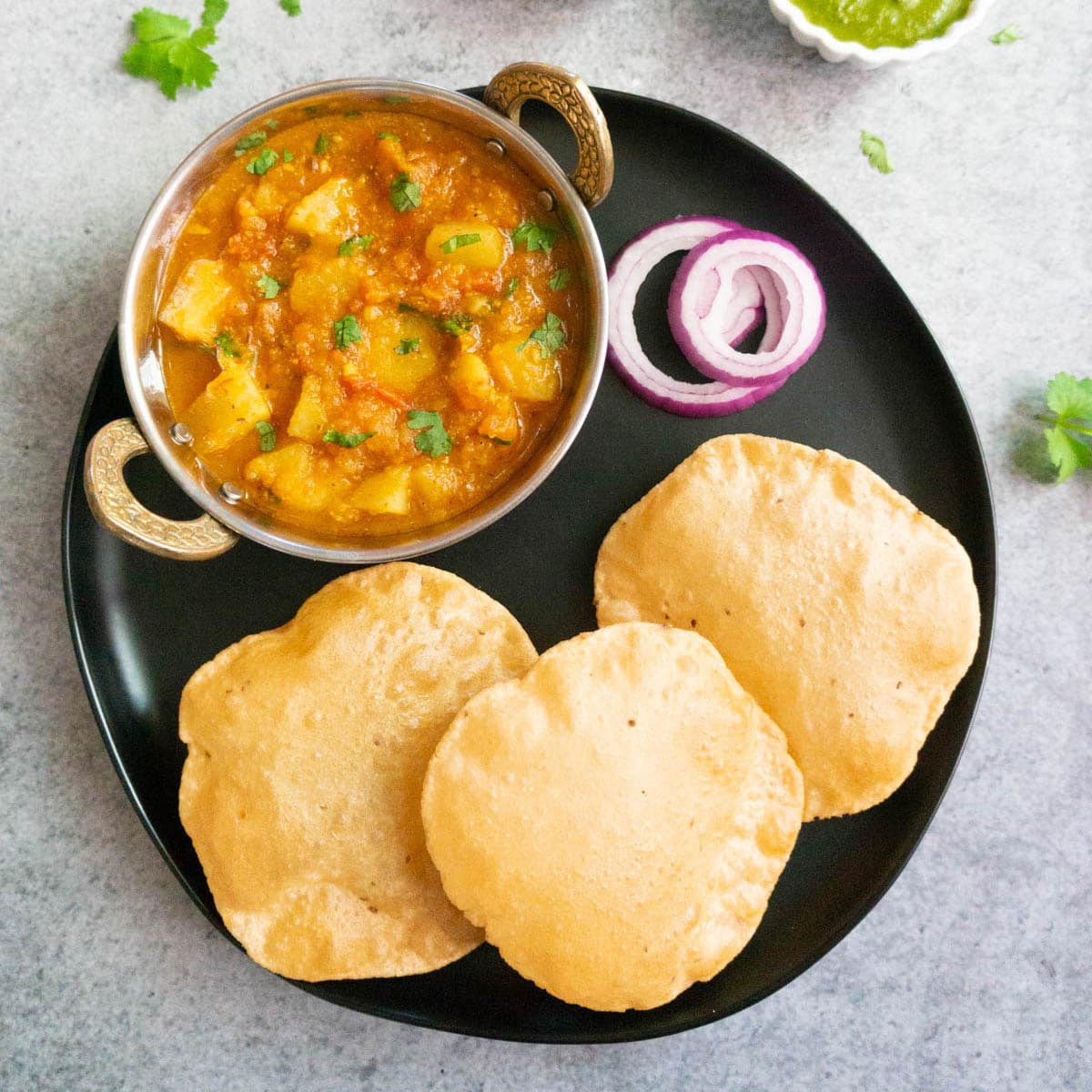 An easy and comforting Potato Curry made in tomato gravy in the Instant Pot. This North Indian Potato Curry is also known as Aloo Rasedar. This vegan and gluten-free potato curry is great for quick weeknight dinners.
Get the Potato Curry recipe.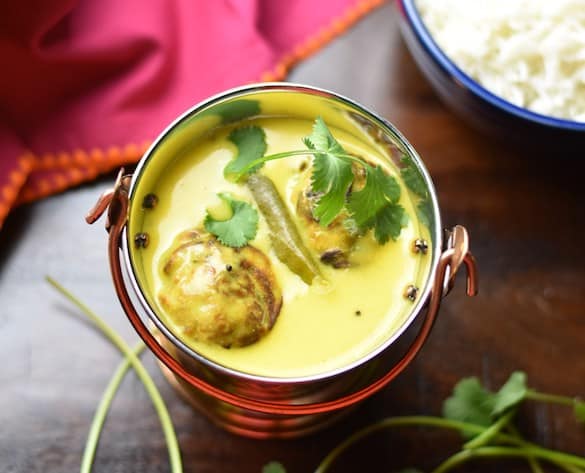 Punjabi Kadhi Chawal, a yogurt chickpea soup served with rice, is an all-time favorite comfort food in many North Indian homes. Spice Cravings shows you how to make it in the Instant Pot.
Get the Kadhi recipe.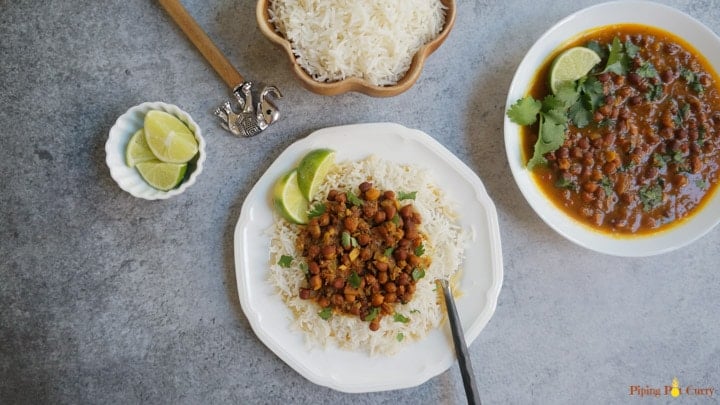 Kala chana is a mildly spiced black chickpeas curry with many flavorful spices. Kala chana has excellent protein and is a great dish for vegetarians to enjoy with rice!
Get the Kala Chana Curry recipe.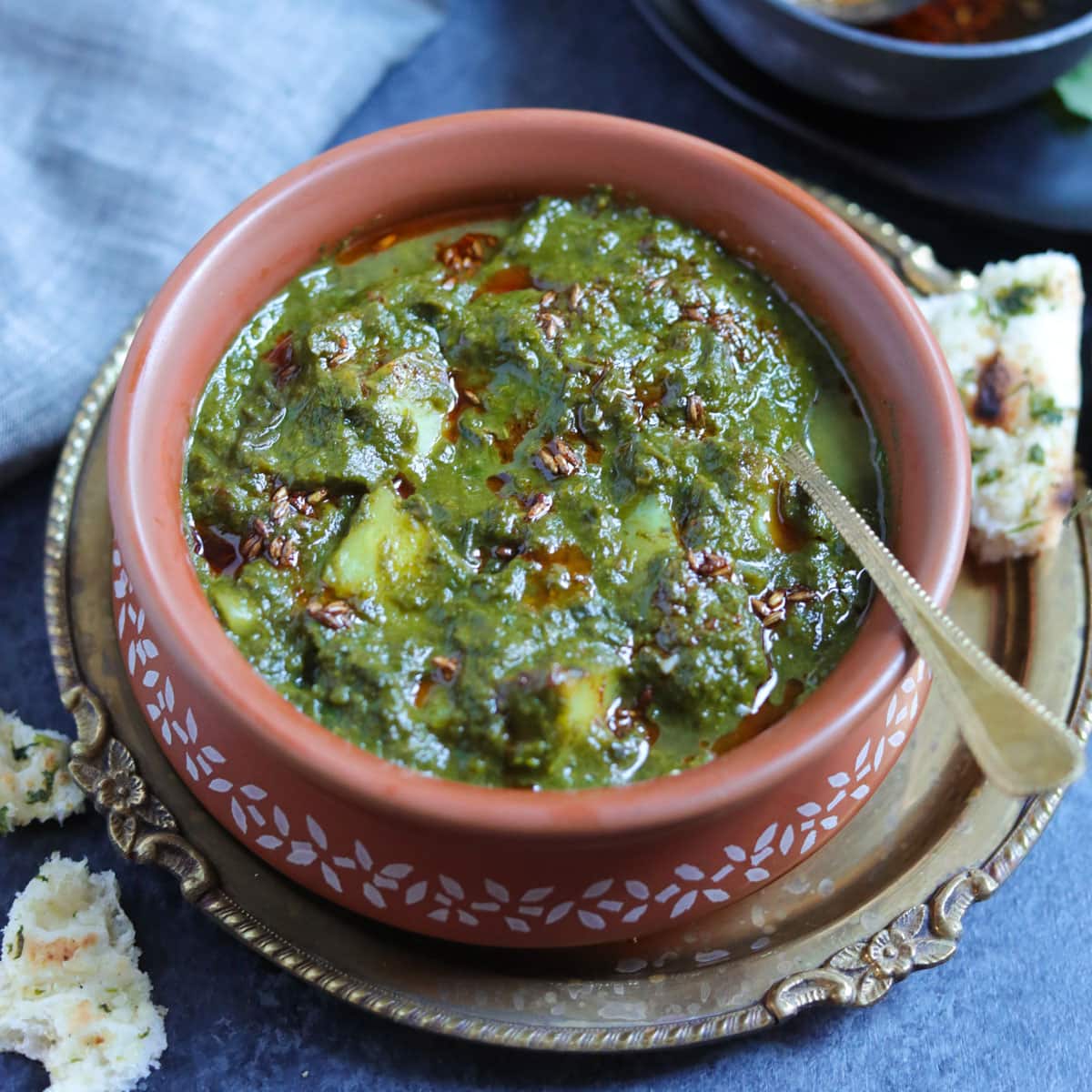 Saag Aloo is a popular North Indian dish with winter greens/mustard leaves. Make this dish with spinach or kale leaves in the Instant Pot for a quick and easy dinner.
Get the Saag Aloo recipe.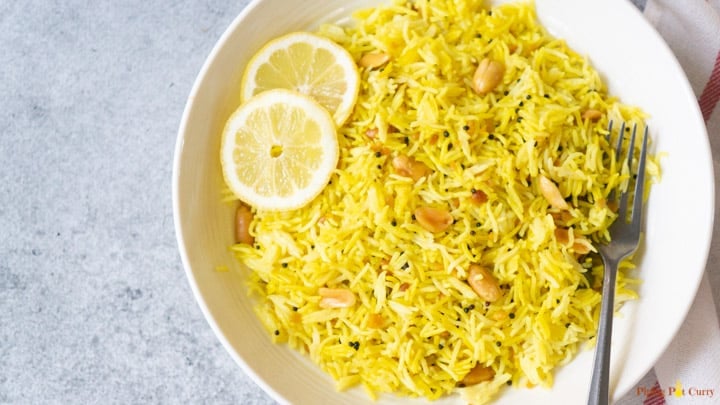 Here is a flavorful, tangy, and crunchy Lemon Rice from South India. Aromatic Basmati Rice flavored with lemon juice, mustard seeds, and ginger and topped with roasted peanuts. It takes less than 30 minutes to make this delicious rice in your instant pot.
Get the Lemon Rice recipe.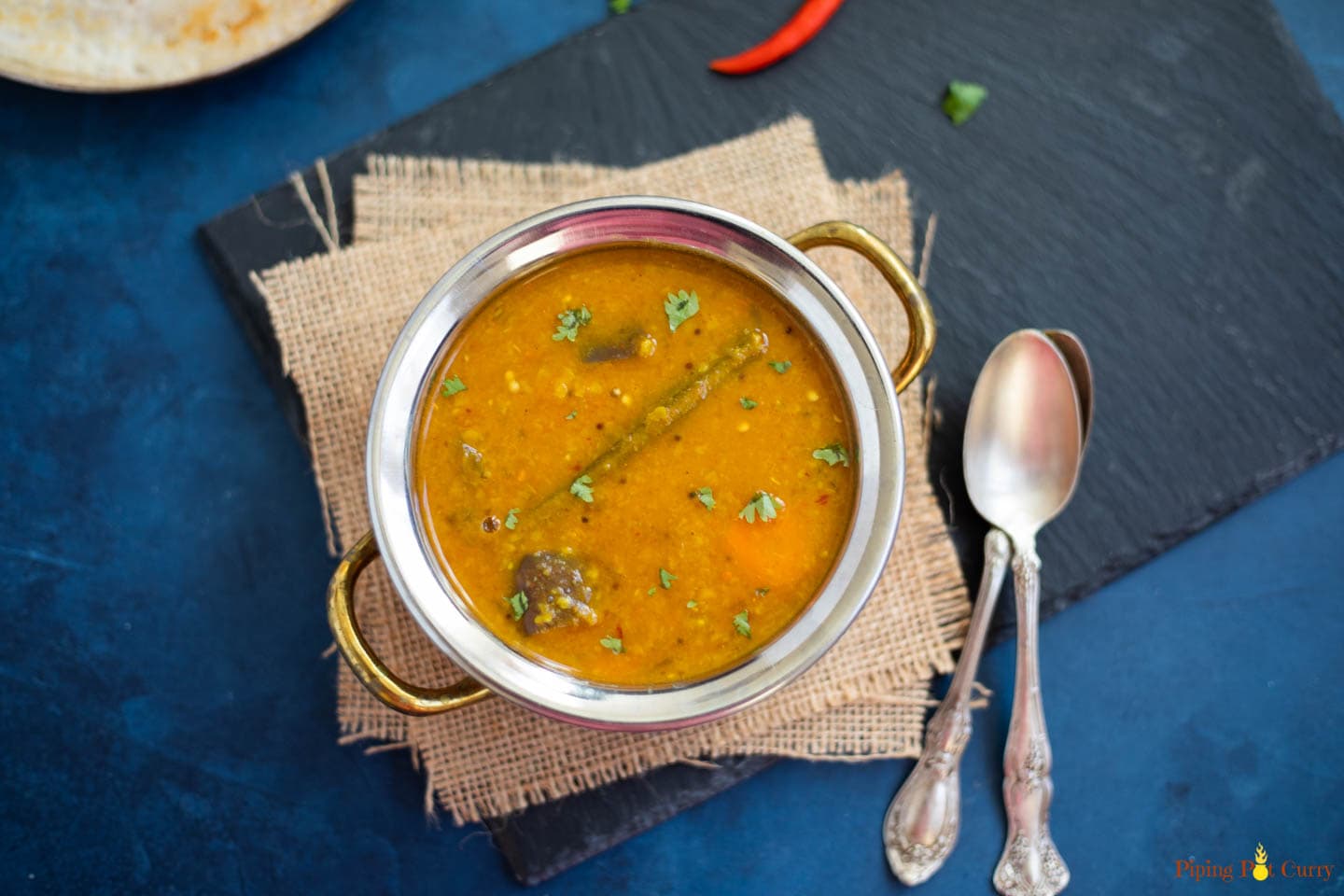 This recipe is to make the popular South Indian Lentils "Sambar" in an instant pot. It is easy to make sambar and even easier in an instant pot.
Get the Sambar recipe.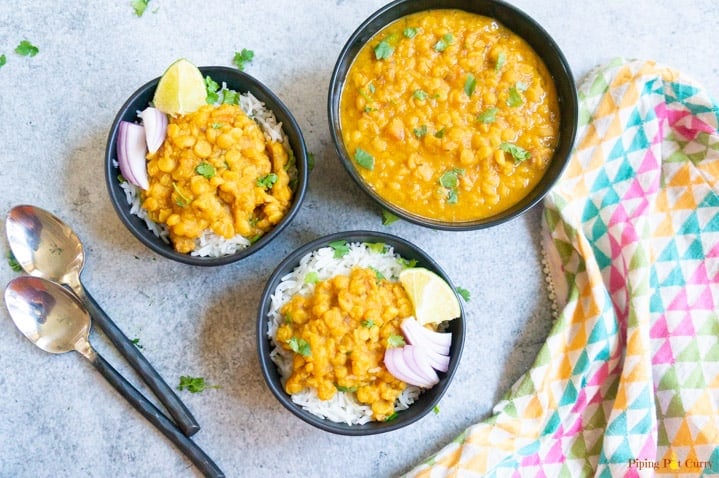 Easy & Delicious Chana Dal made in the Instant Pot. Split Chickpeas are cooked with ginger, garlic, onion, tomato, and flavorful spices, to make a comforting soup.
Get the Chana Dal recipe.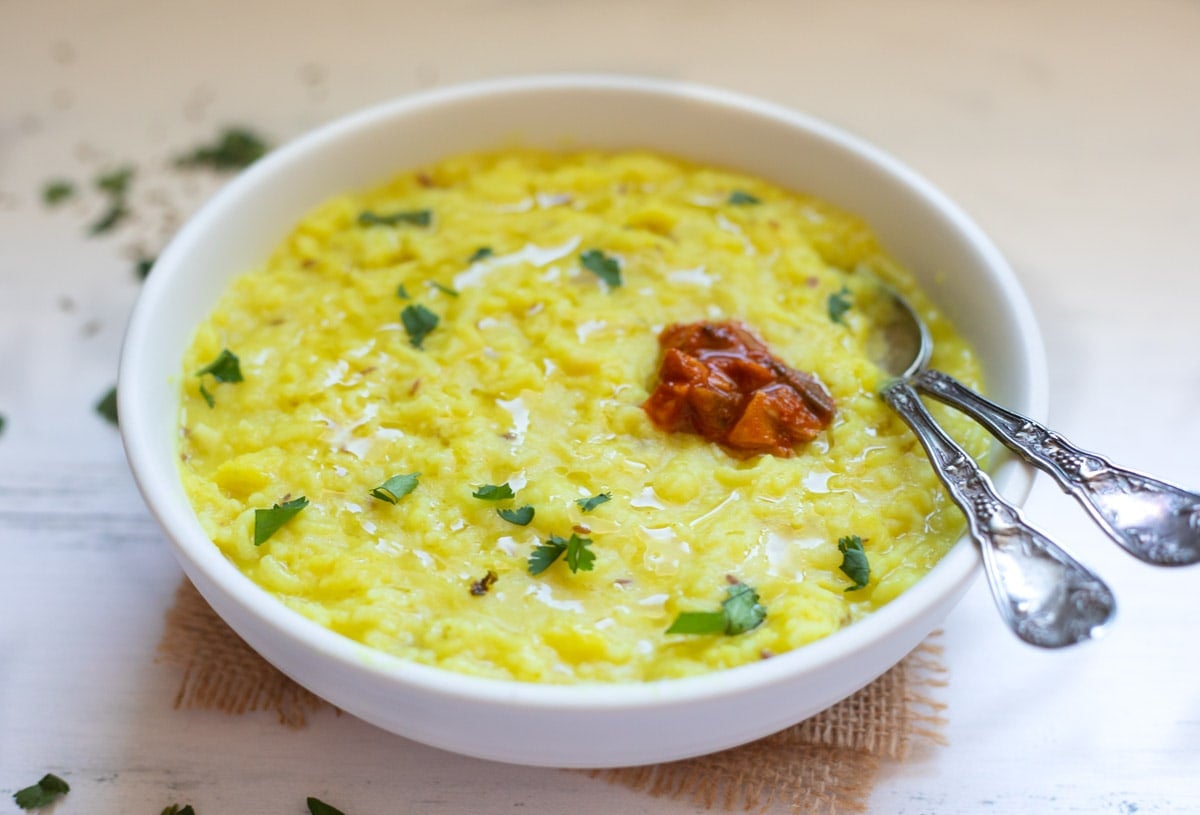 Moong dal khichdi is a wholesome and nutritious meal made from rice and moong dal. It takes less than 30 minutes to make and is a perfect comfort meal for weeknights or when someone is under the weather!
Get the Khichdi recipe.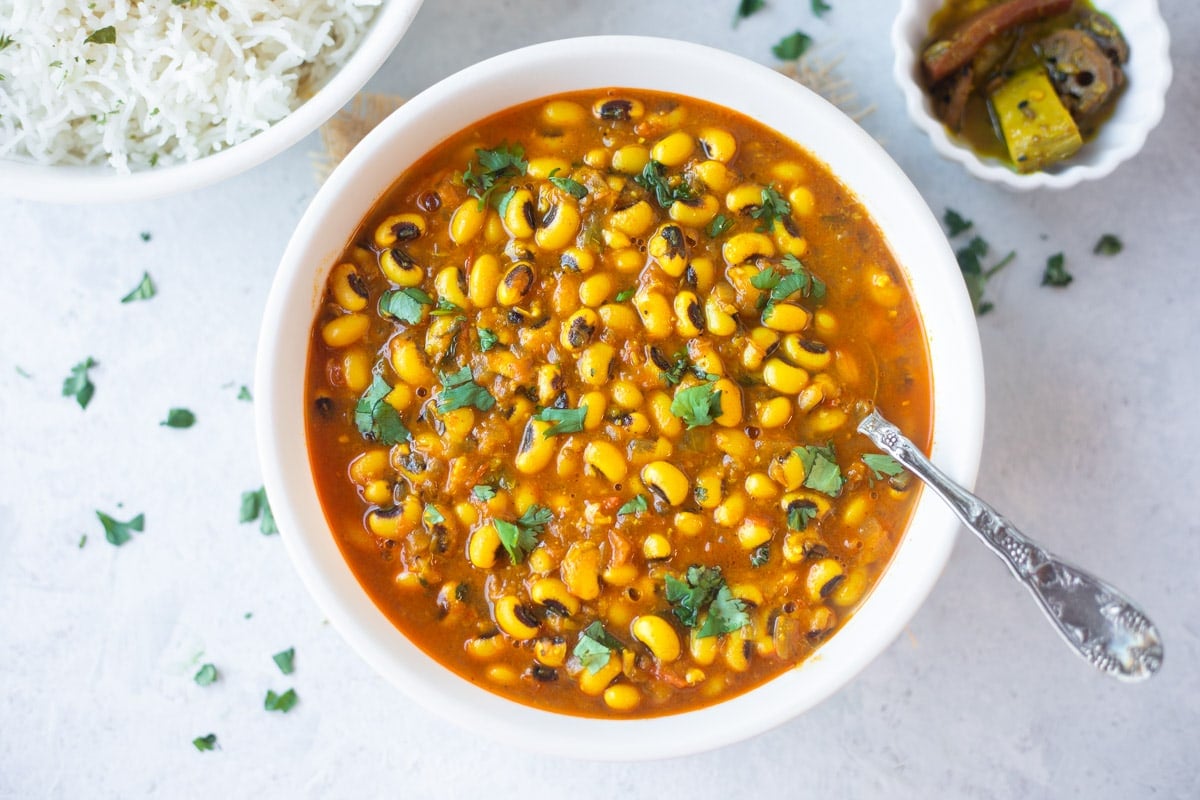 Black Eyed Peas Curry or Lobhia Masala, a popular dish in North India, is made in an onion-tomato gravy with lots of ginger, garlic, and aromatic spices. It is perfect to enjoy with some steaming basmati rice and parathas.
Get the Black Eyed Peas Curry recipe.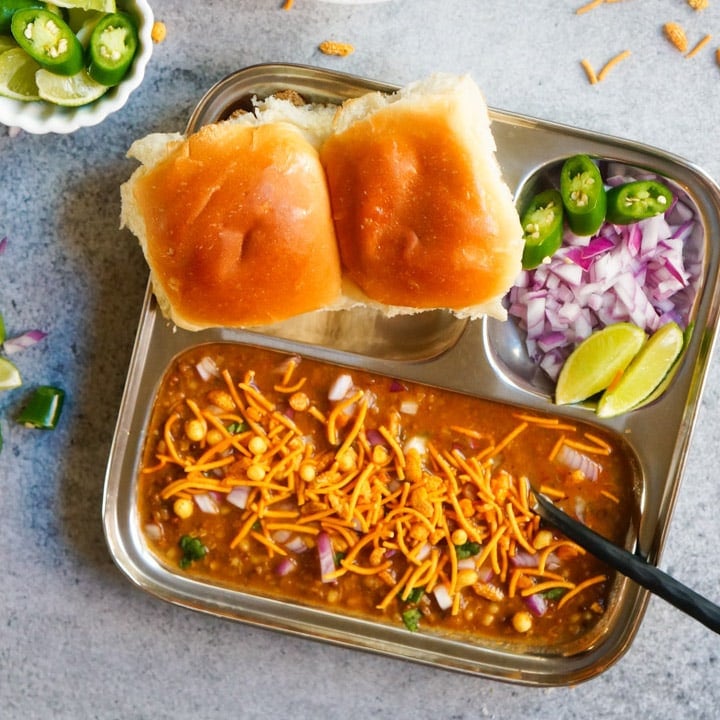 A delicious Maharashtrian breakfast, Misal Pav is a spicy sprouts curry made in the instant pot. Misal Pav is a wholesome meal that can be enjoyed as a nutritious breakfast or brunch.
Get the Misal Pav recipe.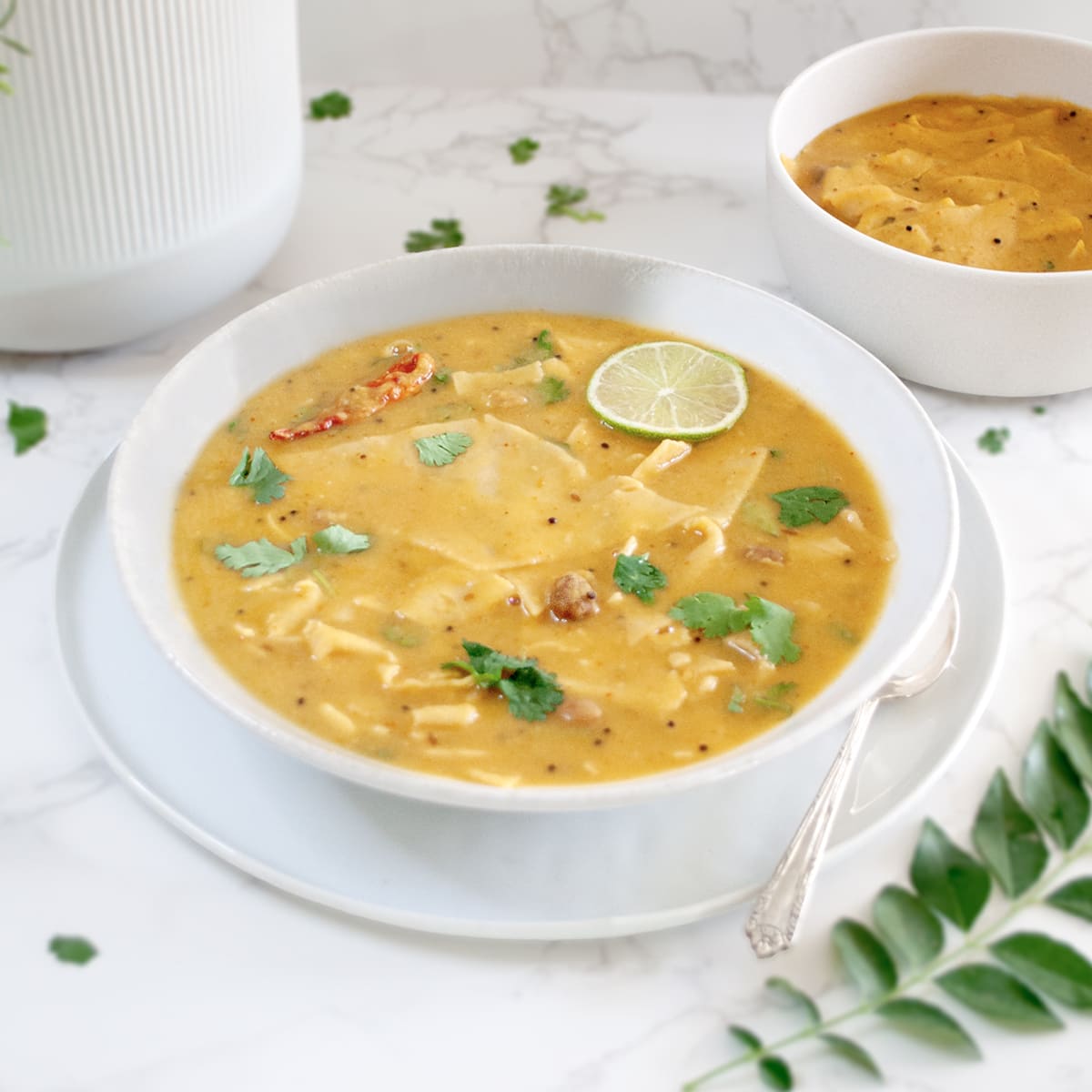 Dal Dhokli is a hearty one-pot meal in which spiced wheat flour dumplings are simmered in a flavorful, sweet, spicy lentil soup. This meal is called Dal Dhokli in Gujarat and Rajasthan, and Varan Phal or Chakolya in Maharashtra.
Get the Dal Dhokli recipe.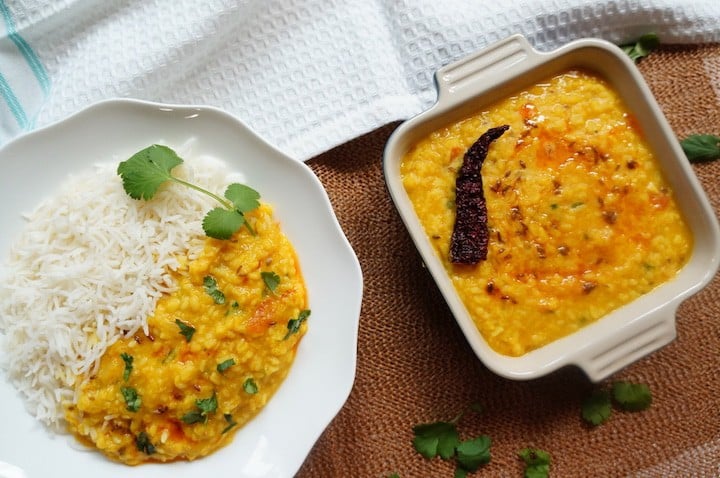 Moong Dal Tadka (Split Yellow Lentil Soup) is a popular dal similar to Toor Dal Fry used for everyday cooking in India. It is a quick, easy, and low-calorie nutritious lentil soup.
Get the Moong Dal Fry recipe.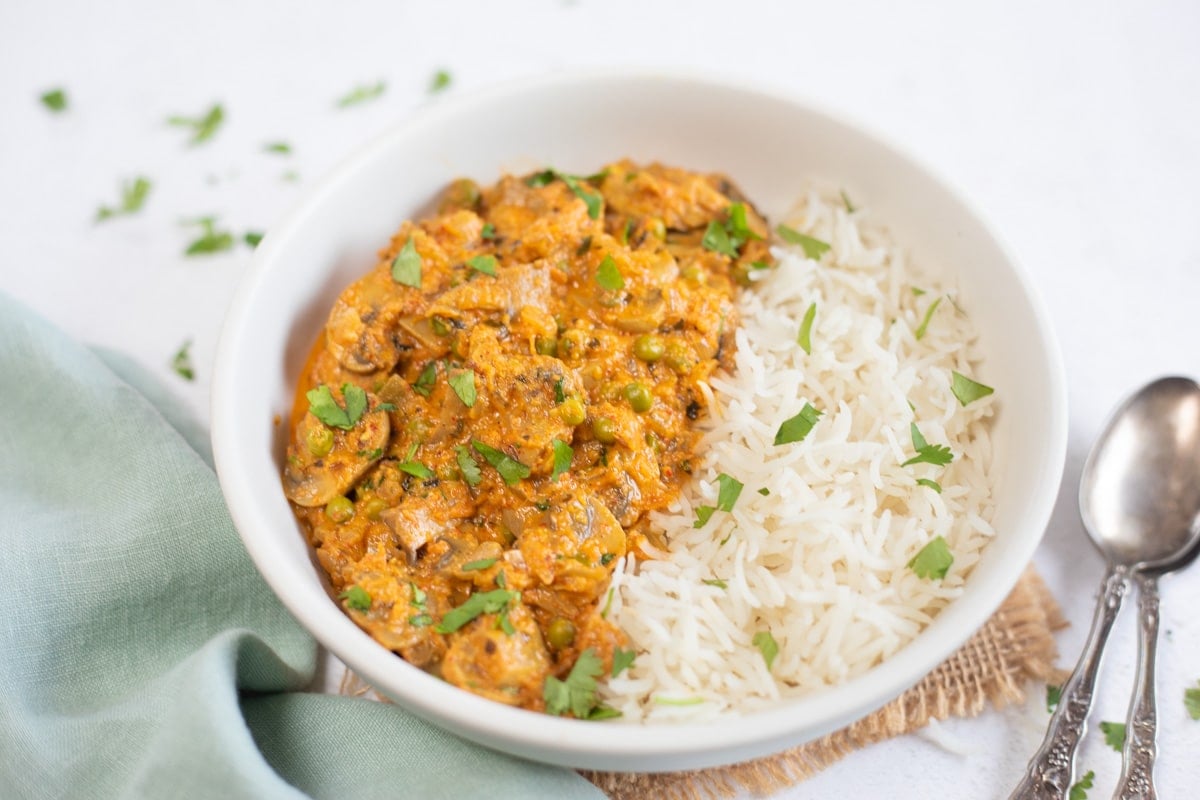 Made with earthy mushrooms, onions, tomatoes, and aromatic spices, this Mushroom Masala Curry is perfect for a delicious warm weeknight dinner!
Get the Mushroom Matar recipe.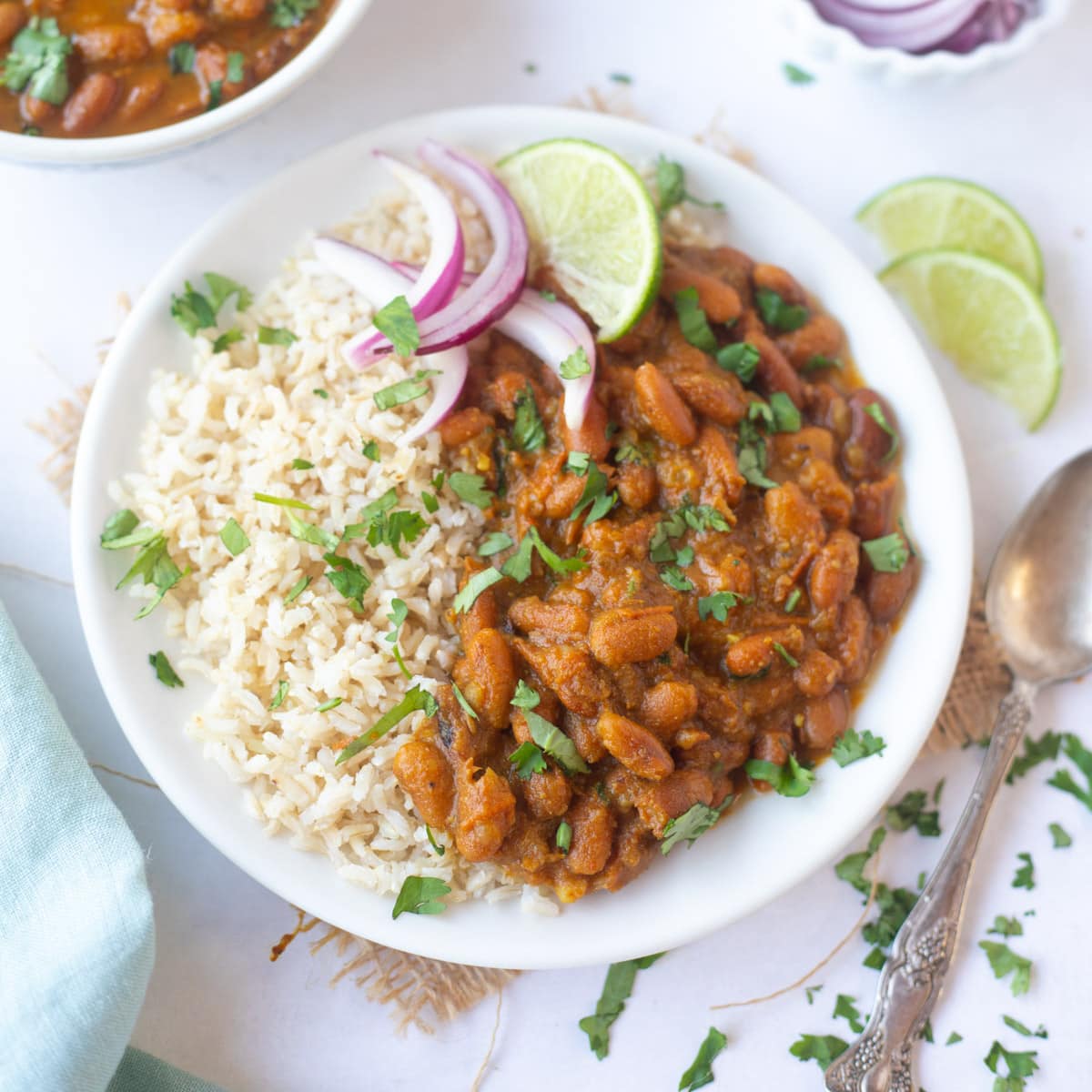 Rajma Masala, or Vegan Red Kidney Beans Curry, is among the most loved Punjabi dishes. It is a great comfort food enjoyed with rice or roti. Here you will find how to make Rajma in Instant Pot and pot-in-pot Brown Rice for a complete meal.
Get the Rajma Masala recipe.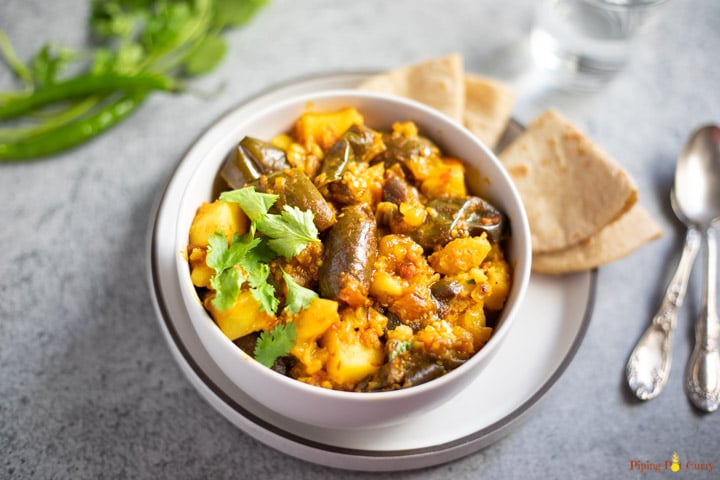 Instant Pot Aloo Baingan Masala is a simple and flavorful curry. A vegan and gluten-free Potato & Eggplant Curry that is a perfect side with roti, naan, or parathas.
Get the Aloo Baingan recipe.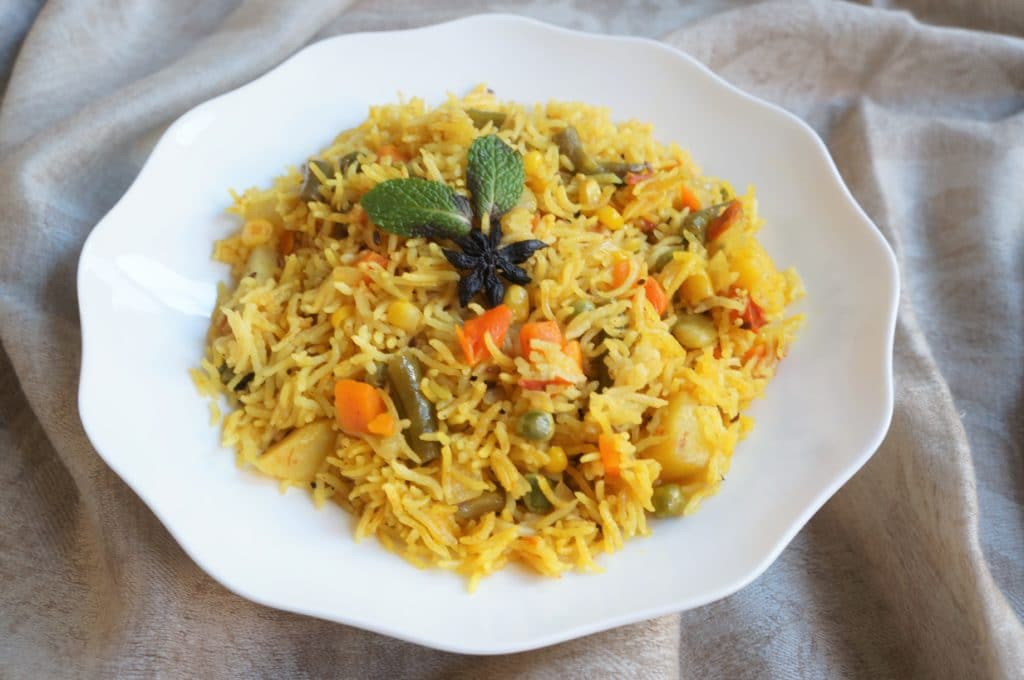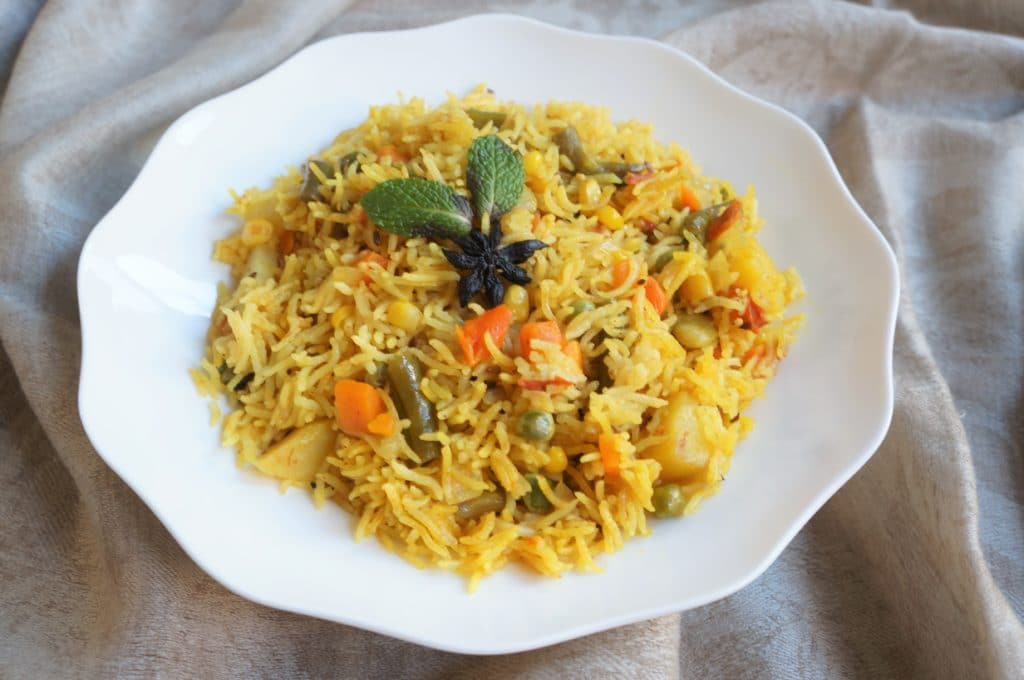 Vegetable Rice Pilaf or Pulao is an easy one-pot rice dish mixed with various vegetables and mildly flavored with various spices. This one-pot dish is quick and easy to make in the instant pot.
Get the Vegetable Pulao recipe.
We hope you have found a recipe for your favorite Vegetarian Indian dish in the Instant Pot. Let us know which dish you're most excited to make, and share this roundup with your friends!
Don't forget to check out our roundup of 10 Delicious Instant Pot Indian Dessert Recipes from the best blogs for Indian Instant Pot Cooking.