What better than a wonderful breakfast to start your day right! Here are 15+ Best Indian Breakfast Recipes from all over India that you will love!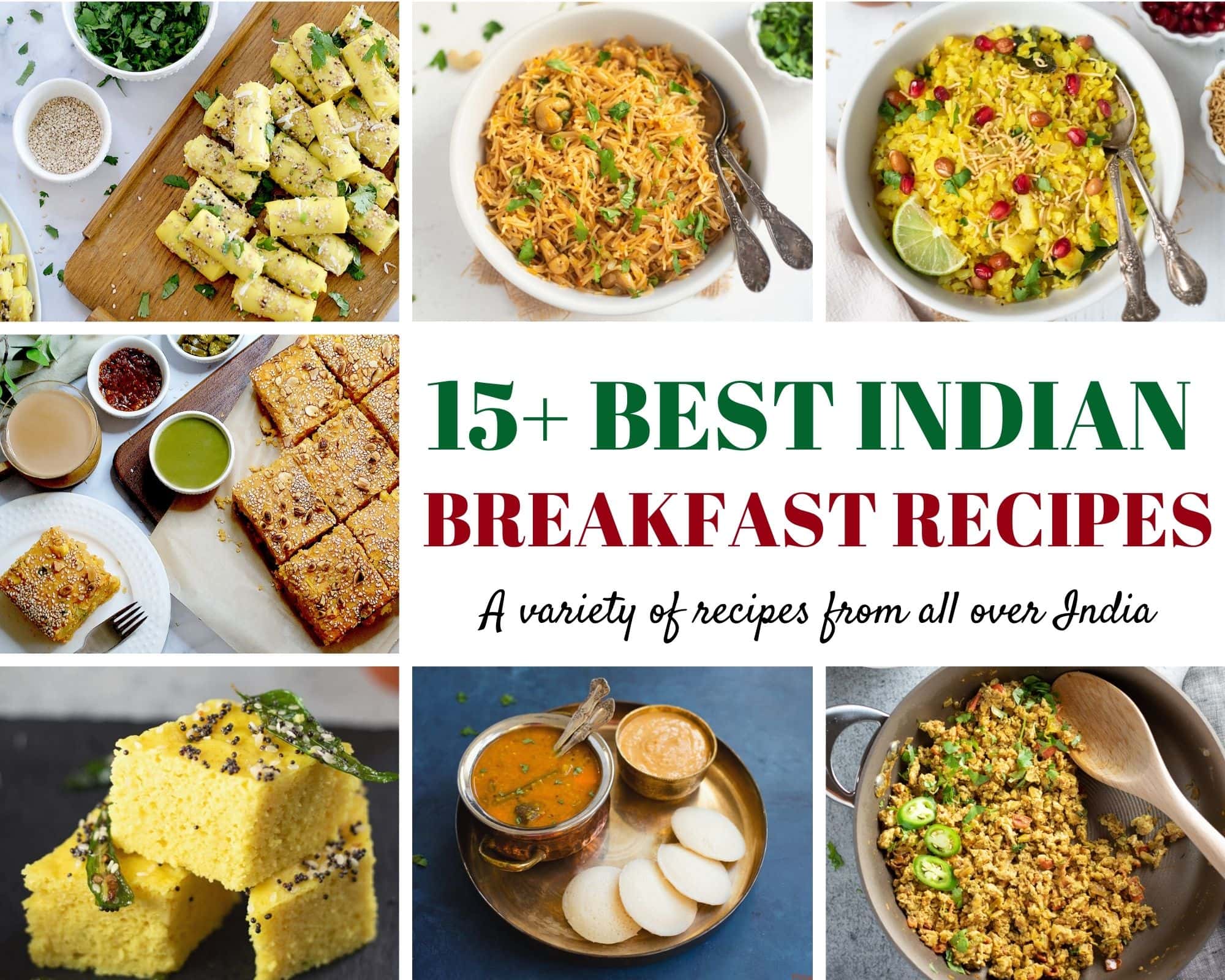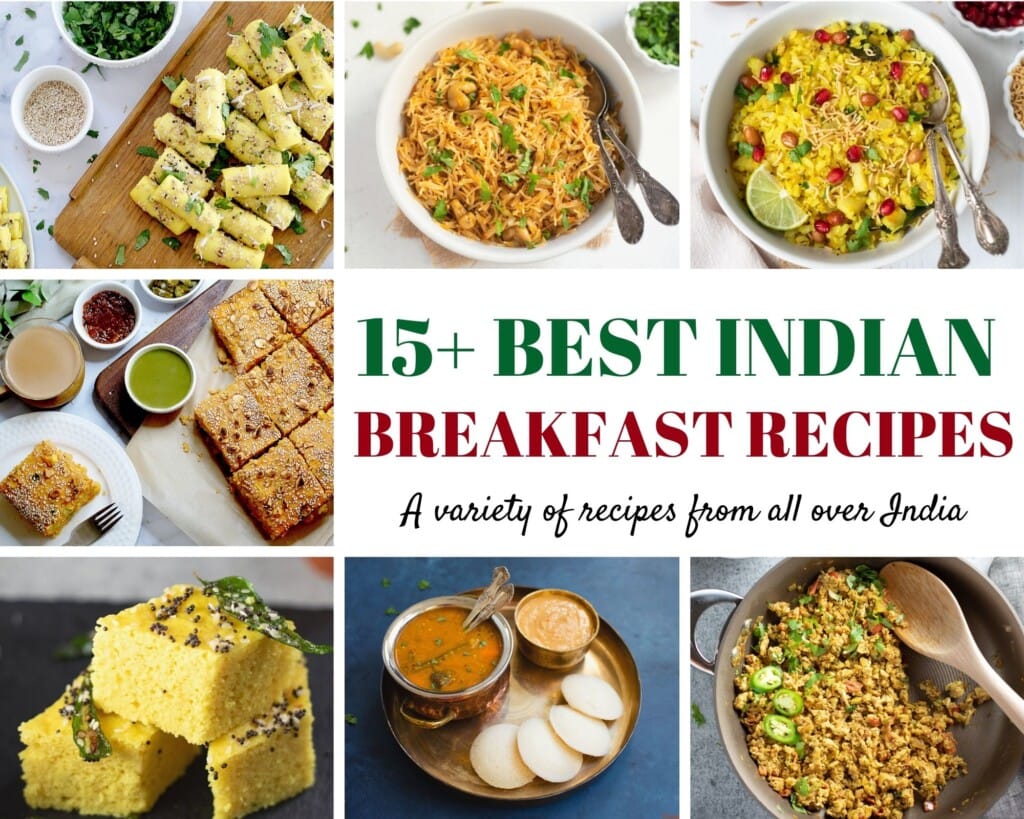 Whether it is a busy weekday morning or a lazy one, you can never go wrong starting the day with a good breakfast! It is my family's favorite meal of the day. We have found, it truly sets the tone for the rest of the day. We have more energy when we've fueled up in the morning.
Breakfast means breaking the fast from the night before. It is important to have a good healthy breakfast to fuel your body and kickstart your metabolism.
There are so many varieties when it comes to Indian breakfast - Poha and Vada Pav from Maharashtra, Idli and Upma from South India, Parathas and Sabudana Khichdi from North India, Dhokla and Khaman from Gujarat.
It's easy to get stuck in a breakfast rut. Sometimes you just need a few ideas to get the wheels turning. Here is the list of 15+ Best Indian Breakfast Recipes from all over India.
Most of the Indian breakfast recipes are vegetarian, and many vegan. These recipes are great for a filling brunch too!
I hope you have found your favorite Indian breakfast to make! Let me know what you are most excited to make, and when you make it, don't forget to tag #pipingpotcurry.
Here are more recipe collections you will love: