Who doesn't love easy, flavorful, and healthy recipes? An air fryer lets you make food with less oil. This collection of Air Fryer Indian Recipes has plenty of choices for appetizers, main course and side dishes that are extremely flavorful!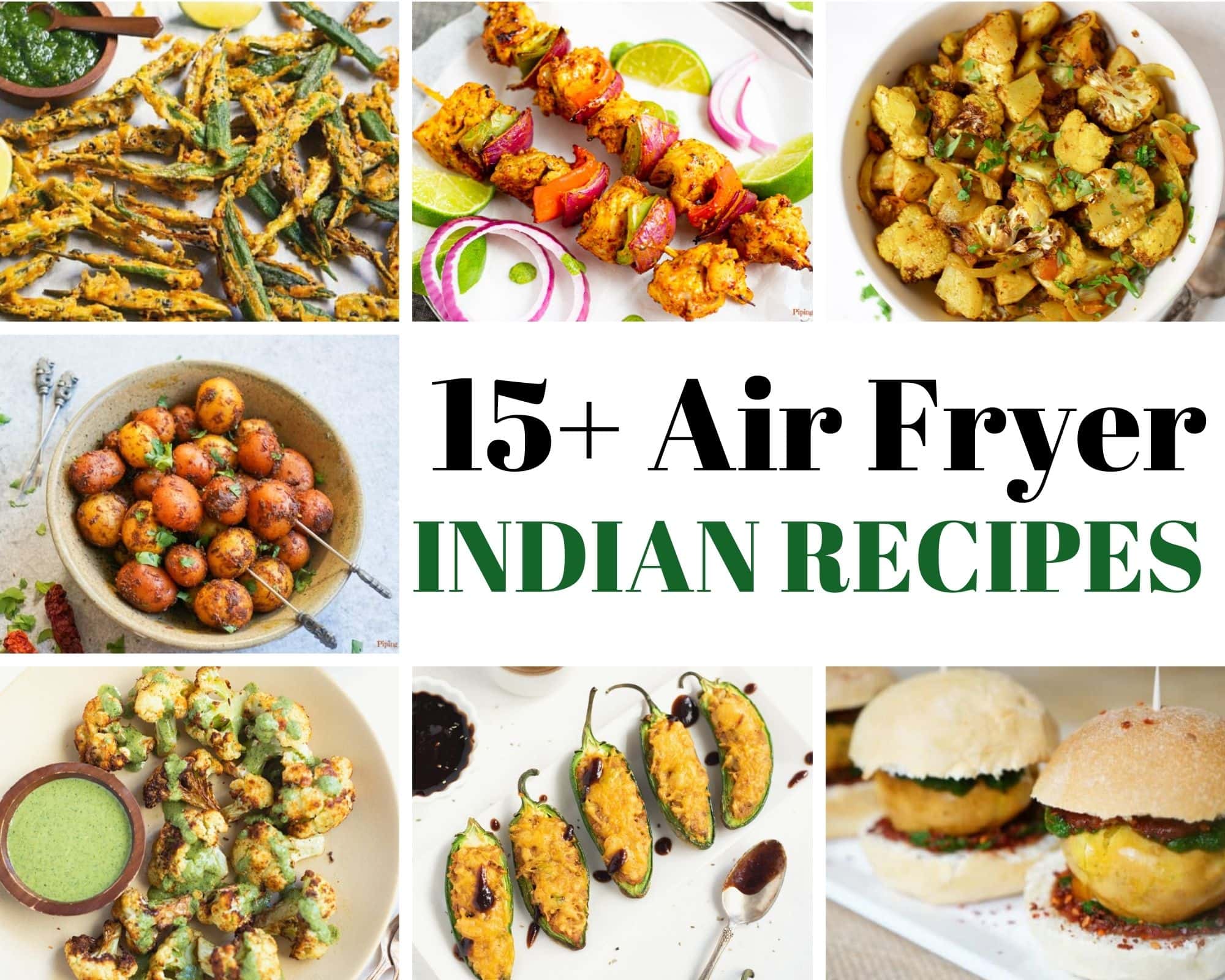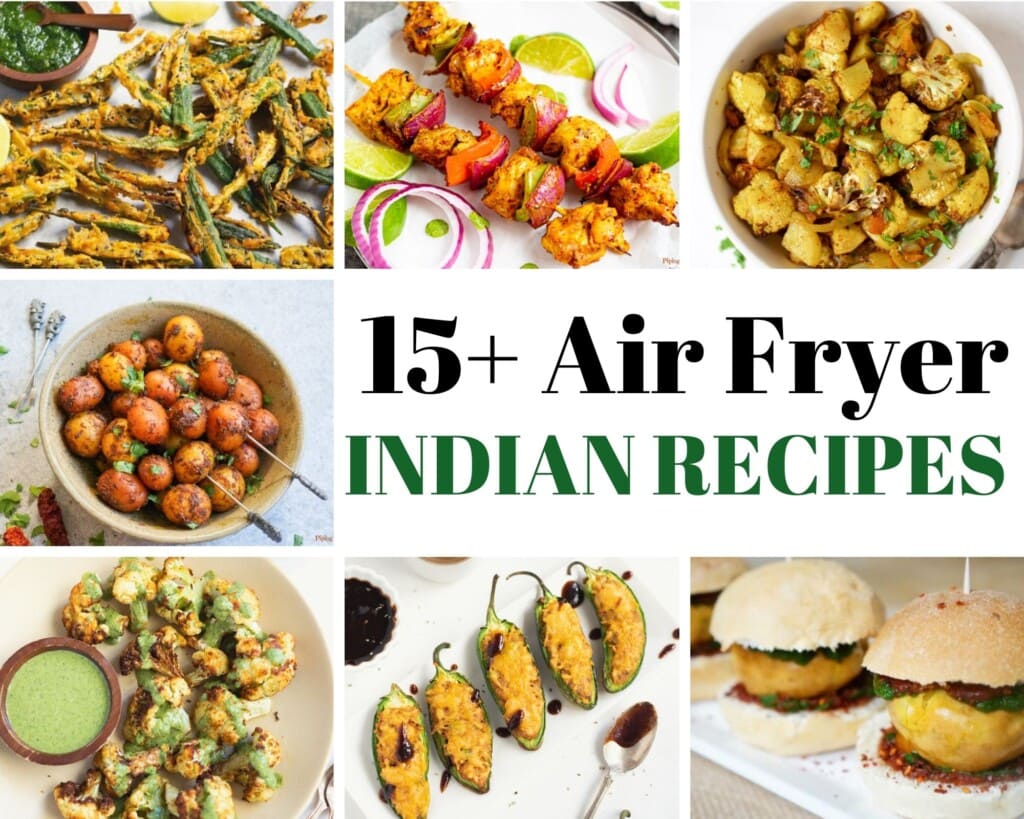 Indian food has been growing in popularity all over the world. Why wouldn't it? It is so flavorful and healthy, with all the wonderful spices, and a variety of vegetarian and gluten-free options.
Indian cooking can sometimes be elaborate and take a lot of time. What I love about the air fryer is that most of the cooking is hands-free and does not need my active attention. With so much less time, all you have to do is season the meats or veggies and put it in the air fryer. Then relax or do other things while your food gets cooked.
You won't believe there are so many things you can cook in the air fryer, from main to sides from dessert to snack everything with so much less oil. And they all taste amazing.
Air fryer is great to cook vegetarian food, as well as chicken and seafood. Here you can find my collection of 20+ vegetarian air fryer recipes.
Let's look at some of the Best Indian Air Fryer recipes:
I hope you add these recipes to your menu. Let me know what you are most excited to make for game day this year, and when you make it, don't forget to tag #pipingpotcurry.
You might also enjoy this collection of 20+ Air Fryer Vegetarian Recipes.