Air Fryers are great at making delicious food without the extra calories. Here are 20+ easy vegetarian recipes you can make in your air fryer. From the basic French fries to roasted Brussels sprouts and naan pizza, you can find a variety of dishes you will love in this collection.
As you might know, I love my instant pot and have over 200 instant pot recipes. However you might not know that air fryer is another favorite gadget in the piping pot curry house. I have shared many air fryer recipes and there are lot more coming!
I love that air fryers are easy to use and convenient. You don't have to heat up the whole oven to just roast a few veggies. If my daughter asks for a pizza, I can make a small naan pizza for her in less than 15 minutes.
Air fryers cook food in less time and using less oil making them healthier compared to deep frying. They are also convenient and easy to clean. I am usually cooking a dish in my instant pot, while roasting some veggies for dinner in the air fryer simultaneously.
Air fryers are not just for frozen french fries. There are limitless air fryer vegetable recipes you can make to transform your produce! Air fryers cook in less time, with less oil, and are easy to clean-up.
If you love roasted vegetables, you'll love making vegetables in the air fryer. The result of air frying is similar to roasting. They turn out nice and crispy on the outside without the need for as much added oil.
New to air fryers? Check out my detailed guide for how to use an air fryer.
How & What to cook in an Air Fryer?
Air fryers are similar to convection ovens, which cook food by circulating hot air around the food.
This cooks the food crispy and with much less oil, making the food healthier compared to deep frying.
The taste of food cooked in an air fryer is more closer to roasting in the oven.
As air fryers are smaller in size, they heat up quickly and also cook food quickly.
You can not only cook frozen foods such as fries, mozzarella sticks or garlic bread in the air fryer, but you can also roast veggies crispy in the air fryer or grill meat easily. Oh..not to forget, you can also bake a cake or pudding in the air fryer.
Check out delicious vegetarian air fryer recipe ideas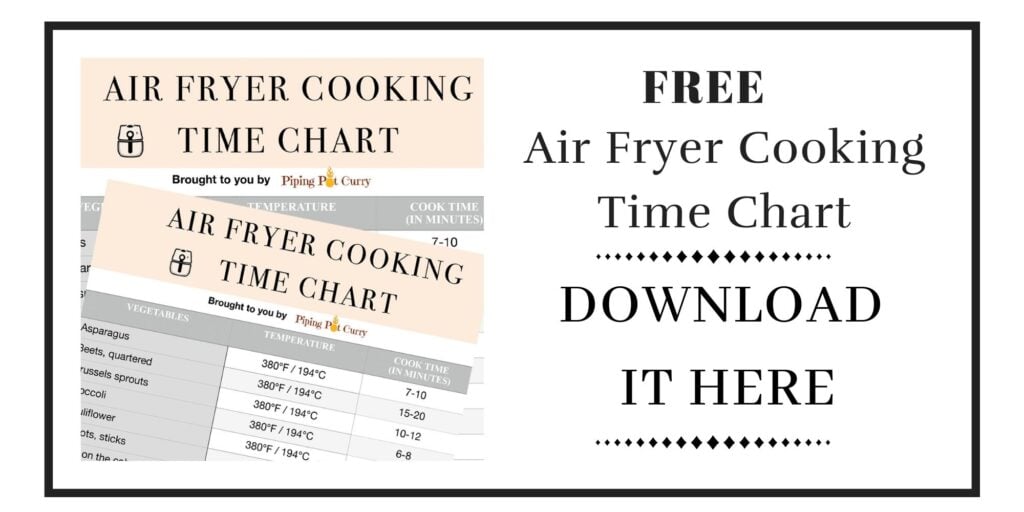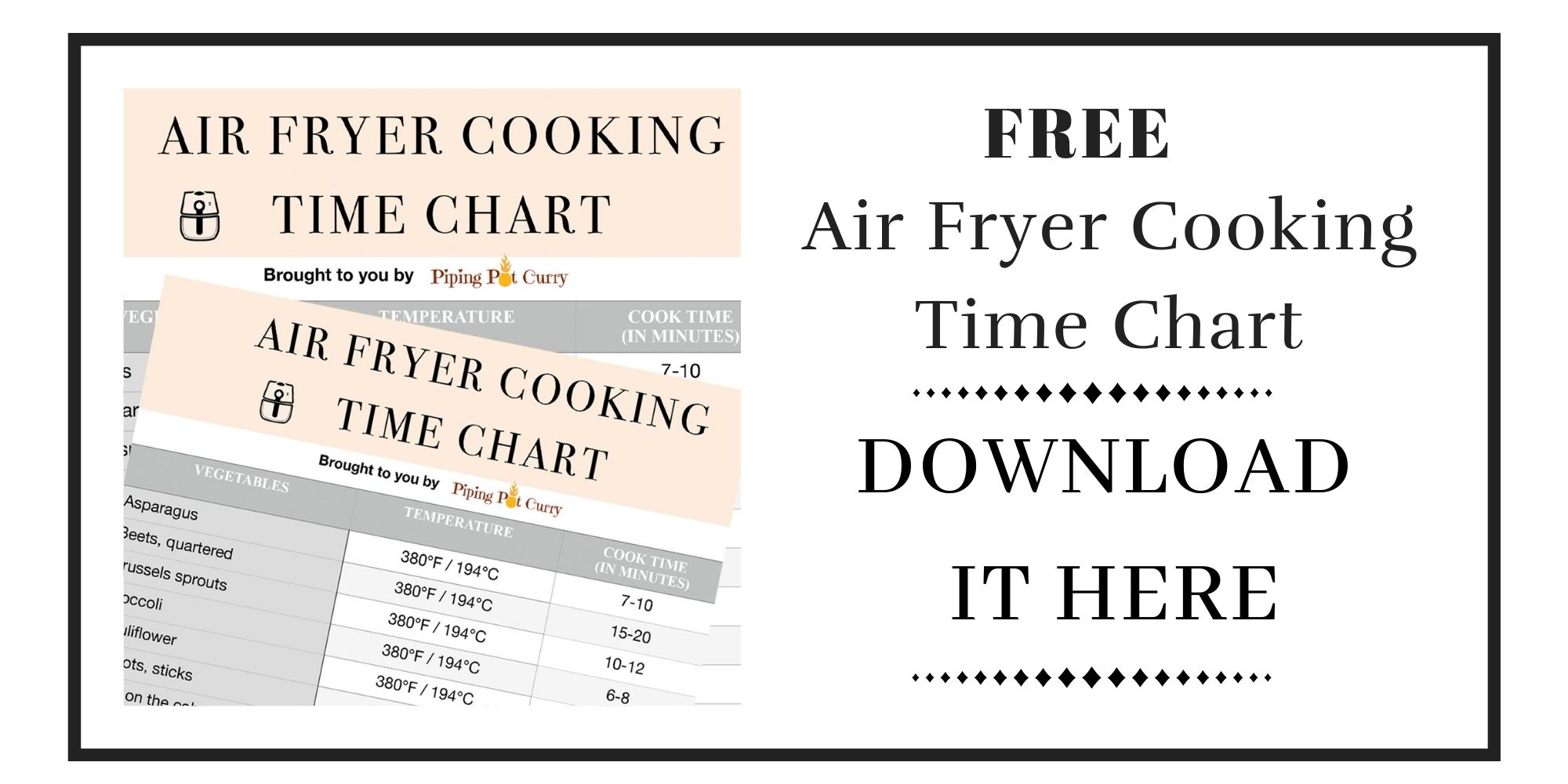 For more vegetarian recipes, check out these vegetarian soups made in the Instant Pot or these vegetarian pasta recipes.
Check out this collection of 15+ Air Fryer Indian Recipes.