Looking for some quick and easy Indian dinner ideas that can be made in just 30 minutes to spice up your table? Is that even possible, you might wonder? Yes, it is entirely feasible!!! Here is an amazing selection of 30+ Indian Curries that can be made in under 30 minutes. These meals will be a hit with your family. I have included both vegetarian and meat recipes in this collection.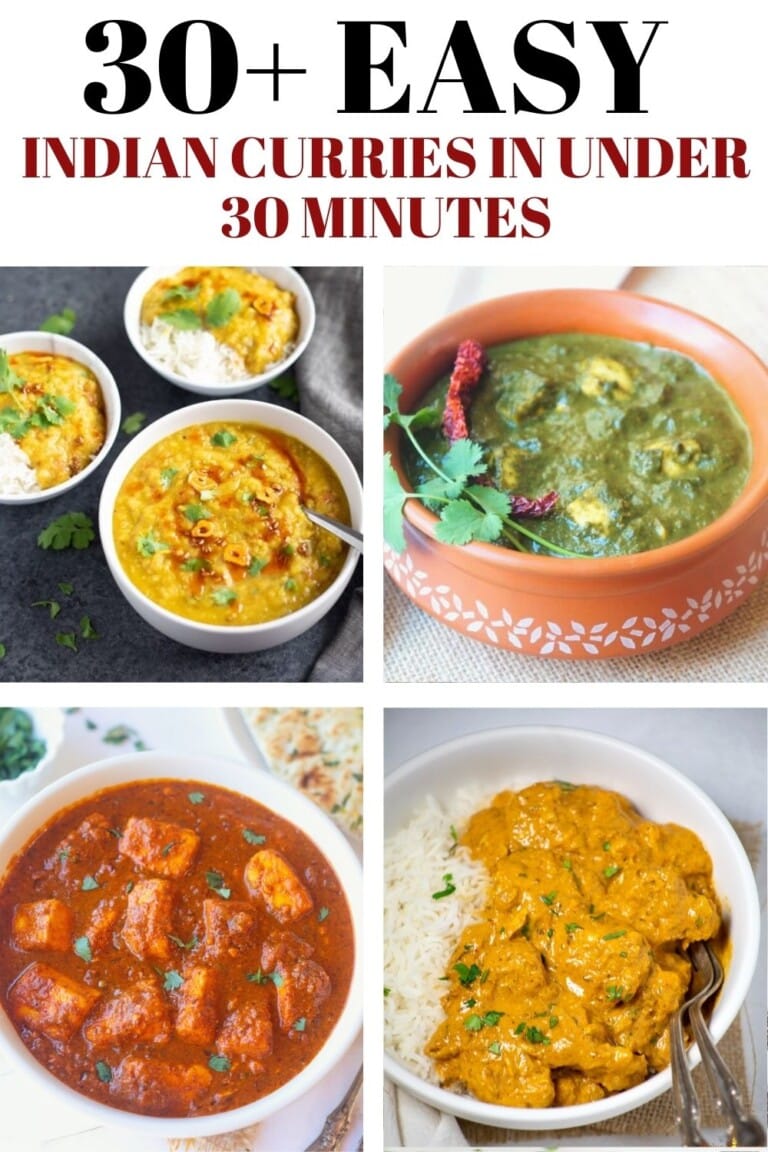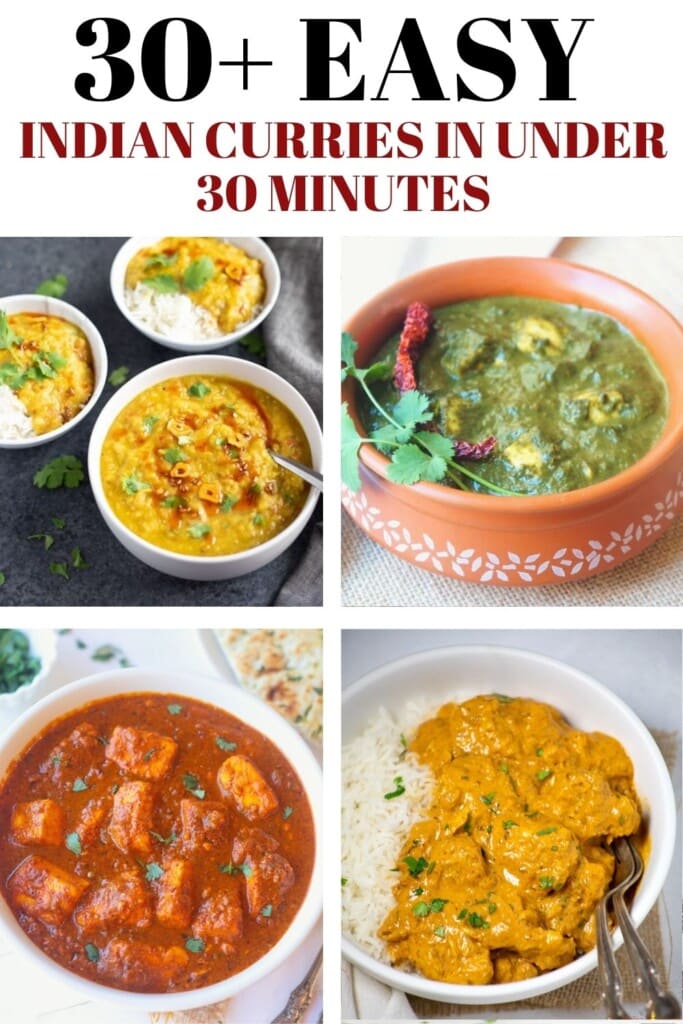 It can be tough to gauge how long it will take you to prepare and cook the dish. If you want to create some Indian food within an hour, here are some recipes to get you started. I've compiled a list of all the dishes that can be made in under 30 minutes.
From a flavor-packed Coconut Shrimp Curry to Palak Paneer, or the restaurant style Paneer Butter Masala and Chicken Tikka Masala, you will find your your favorite curries here.
Vegetarian Curry Recipes
Chicken, Egg & Seafood Recipes
I hope you have found your favorite Indian curry recipe to make! Let me know what you are most excited to make, and when you make it, don't forget to tag #pipingpotcurry.
Is your favorite curry missing from this list? Leave a comment below to let me know your requests!
Don't forget to check out these collections: