Indian bell pepper recipes are a great way to add variety to your meals while incorporating some healthy and flavorful veggies. It will spice up your meals and give them more color and flavor. There are many ways to use bell peppers in your Indian meals, from stuffed peppers to curries and grilled appetizers.
Moreover, bell peppers are a versatile and delicious ingredient that can add color, flavor, and nutrition to any dish. With these 13 Indian bell pepper recipes, you can explore different ways to incorporate these veggies.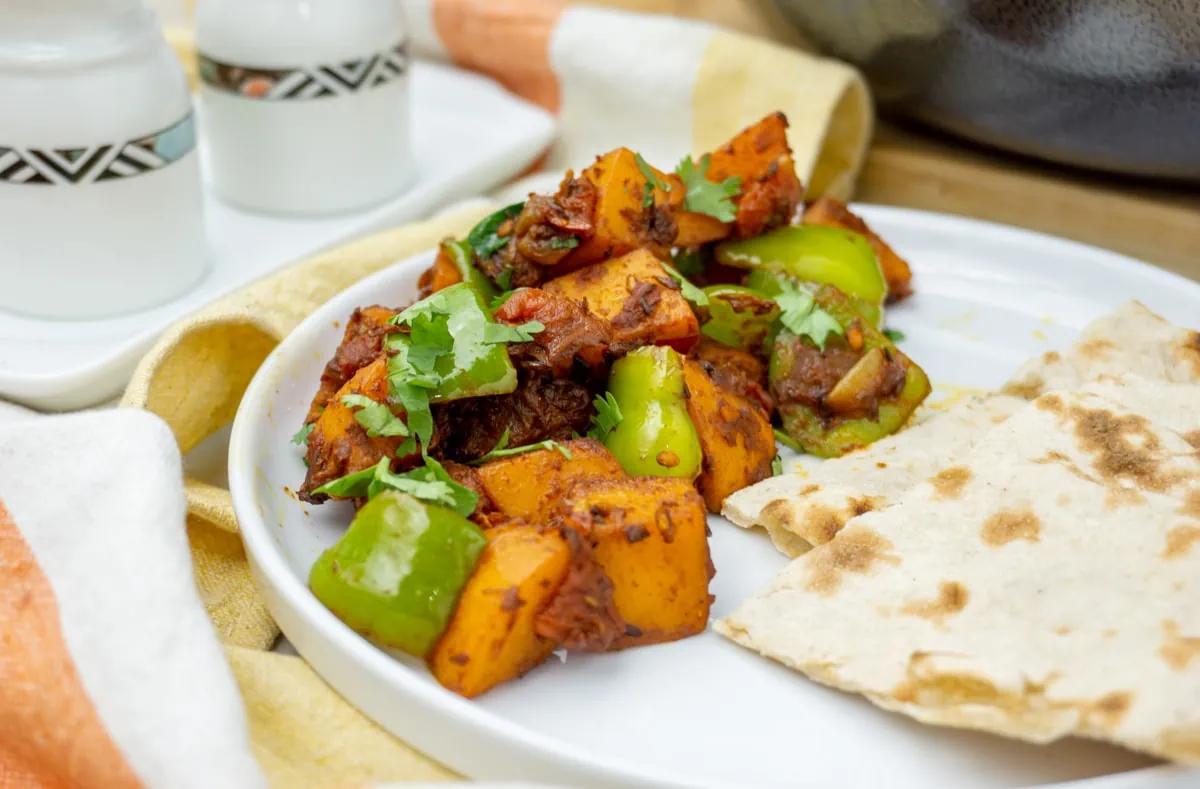 Aloo Simla Mirch is a popular Indian vegetarian dish with potatoes and bell peppers. It's a flavorful and spicy recipe that's easy to make and goes well with roti or paratha.
The potatoes and bell peppers are sautéed with spices such as cumin, coriander, and turmeric, giving this dish a delicious aroma and taste. It is easy to make in just 20 minutes!
Get the Aloo Simla Mirch recipe.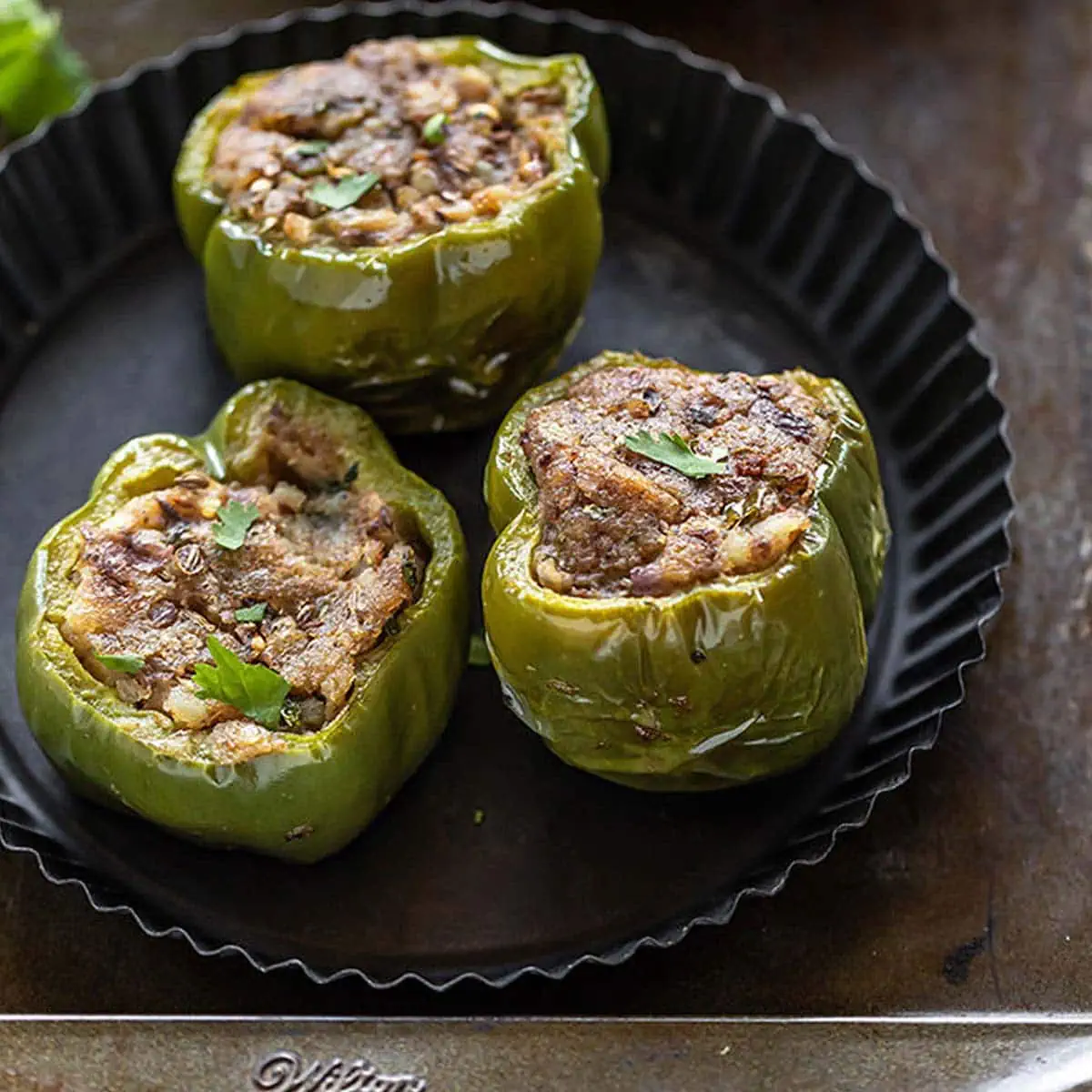 Bharwa Simla Mirch, also known as stuffed bell peppers, is a popular Indian dish made by stuffing bell peppers with a spicy potato filling and then cooking them in a tomato-based gravy. This flavorful and colorful dish is a great vegetarian option and is perfect to serve with rice or naan.
Get the Bharwa Simla Mirch recipe.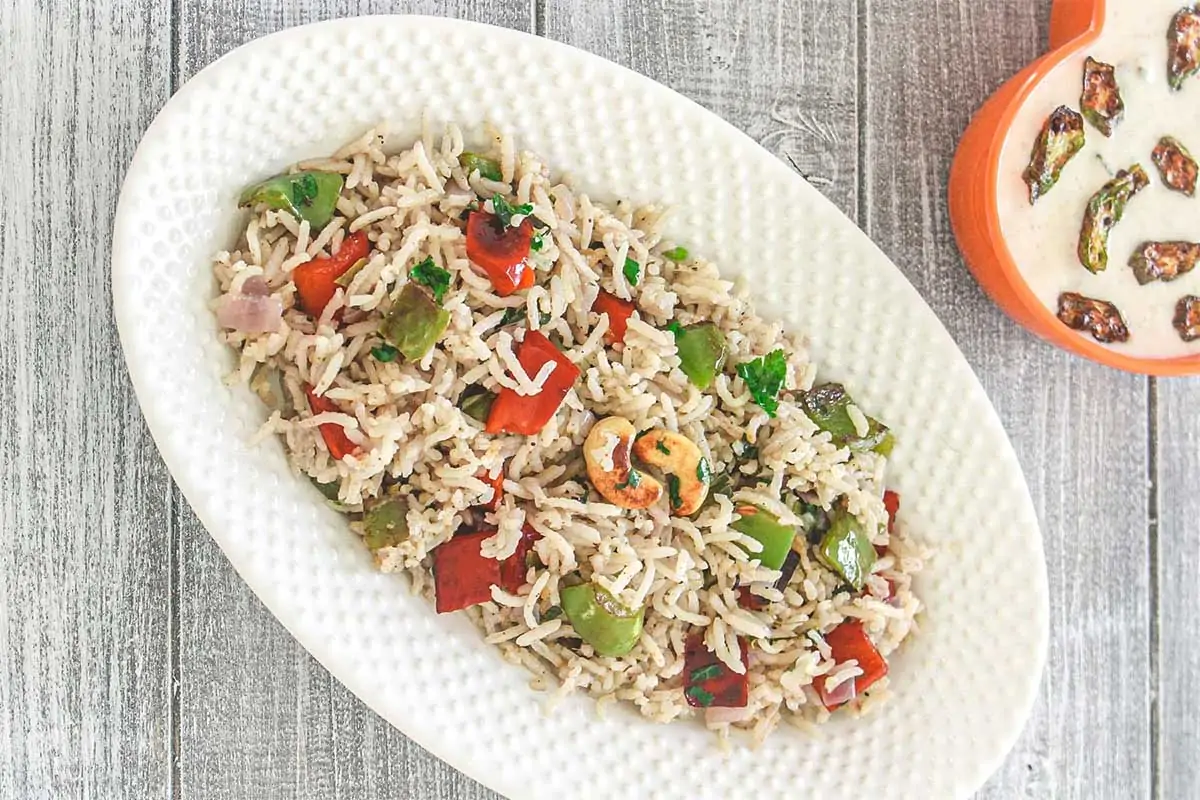 This capsicum pulao is a simple rice dish made with colored bell peppers. This pulao has a mild flavor yet tastes delicious. Pair it with raita or dal (lentil dish) and make a healthy meal.
Get the Capsicum Rice recipe.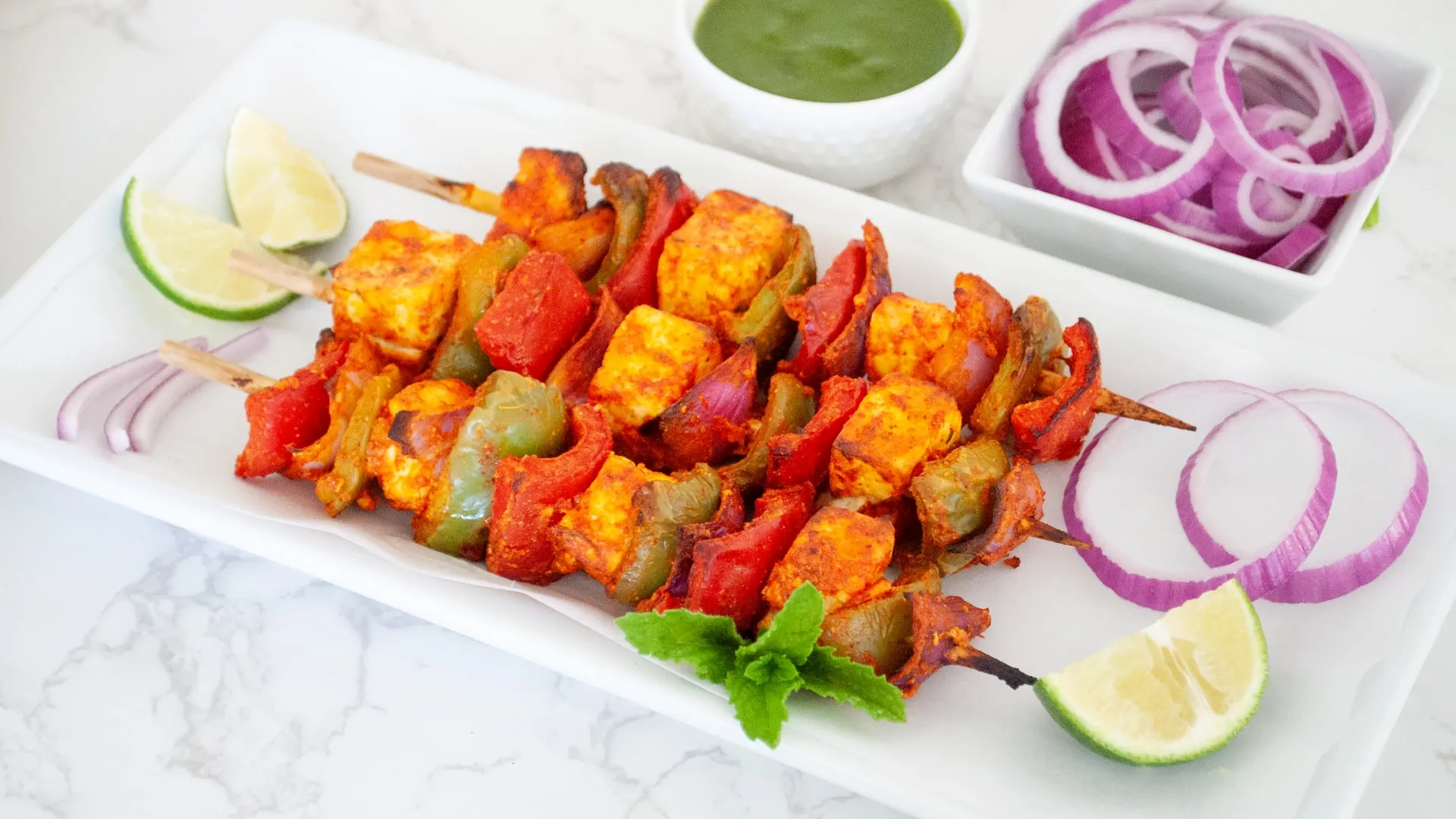 Tandoori Paneer Tikka is a popular Indian appetizer, especially for vegetarians. With marinated paneer and crispy vegetables, this appetizer is packed with lots of flavors. Enjoy paneer tikka with this easy recipe to make in the air fryer, oven, or grill!
Get the Paneer Tikka recipe.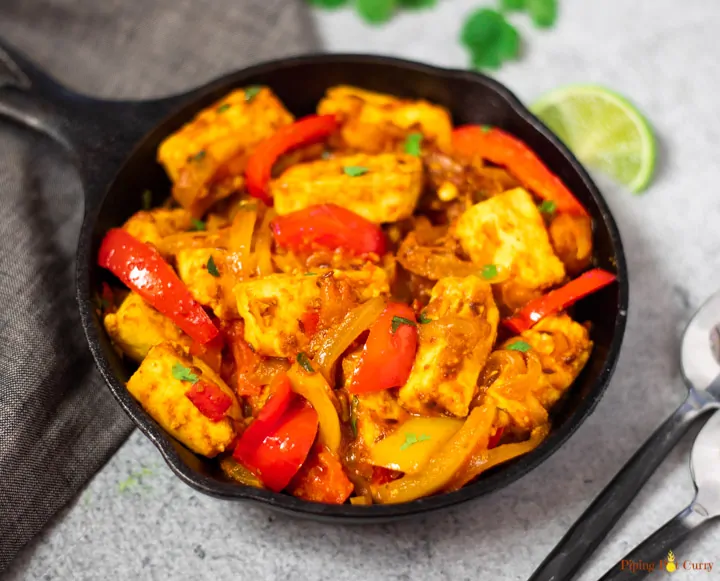 Paneer Jalfrezi is a delicious stir-fry curry with a heavenly combination of paneer and colorful bell peppers. This vegetarian restaurant-style dish can be made within 20 minutes and is a perfect accompaniment for naan.
Get the Paneer Jalfrezi recipe.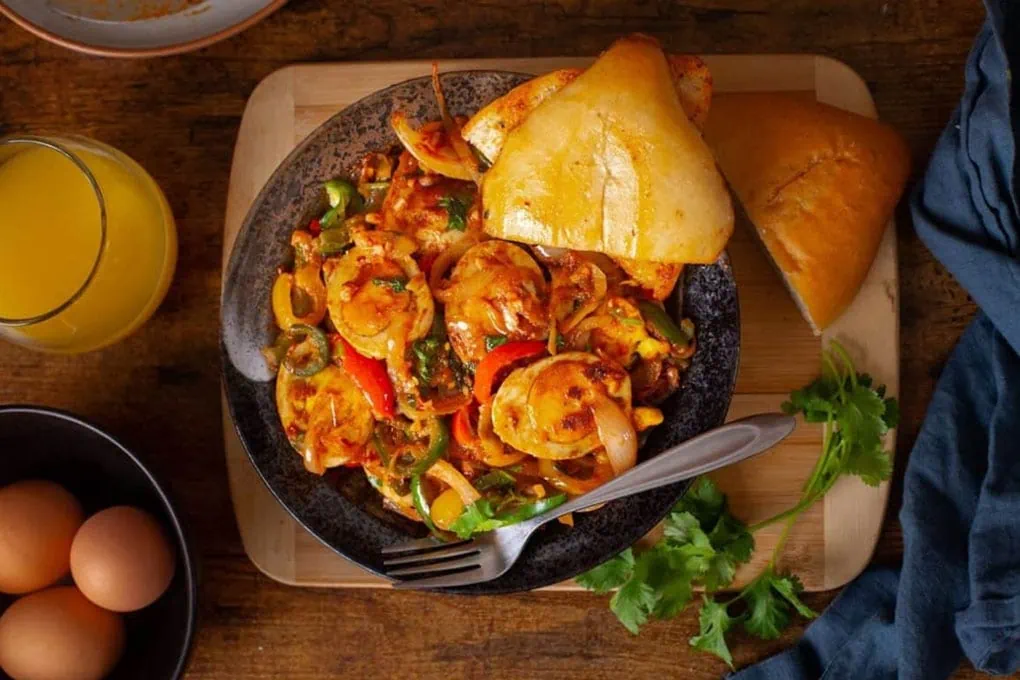 Tawa Egg & Pepper Fry is a quick Indian egg recipe that is great for breakfast or brunch. All you need is a few hard-boiled eggs, bell peppers, tomato, and spices to make these Indian-style skillet eggs. It gets ready in 20-25 minutes and is so good with bread or plain parathas.
Get the Egg Pepper Fry recipe.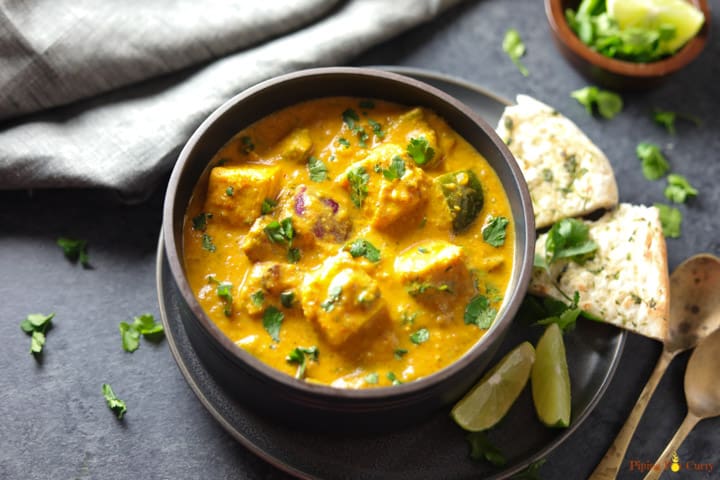 Paneer Tikka Masala is a flavorful and aromatic curry made with marinated and grilled paneer cubes and bell peppers simmered in a rich onion tomato gravy along with warm spices.
Get the Paneer Tikka Masala recipe.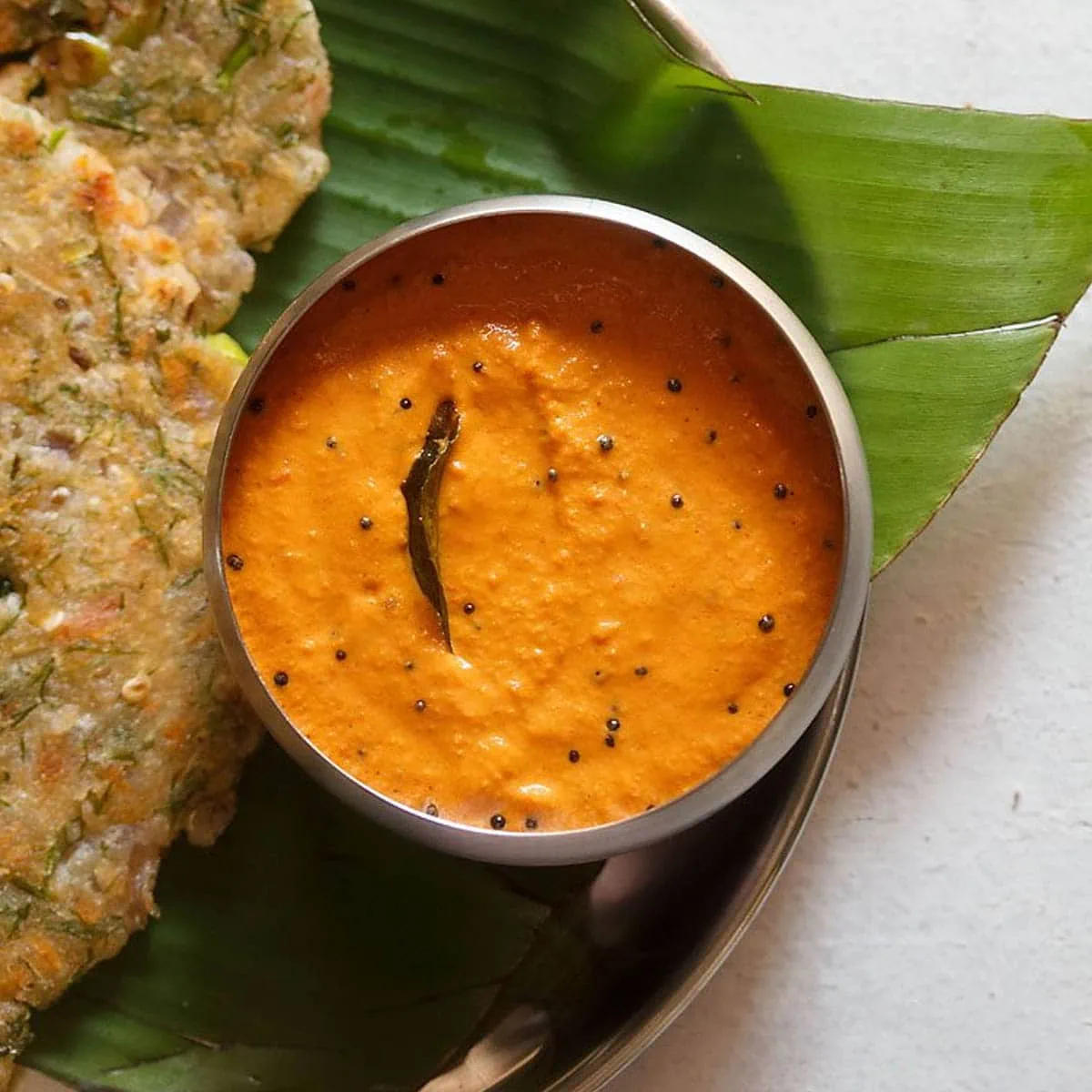 Capsicum chutney is a delicious and tangy condiment made with bell peppers, desiccated coconut, lentils, herbs, and spices. It is a great accompaniment to dosa, idli, and other South Indian breakfast items. The nutritious chutney can be easily prepared in a blender and makes for a flavorful addition to any meal.
Get the Capsicum Chutney recipe.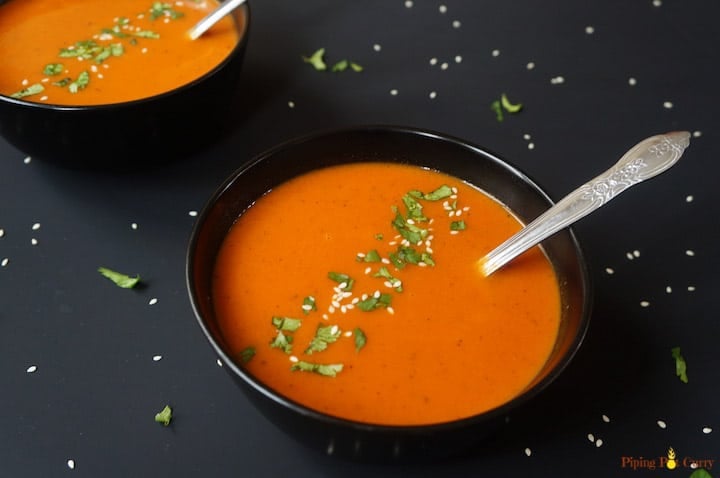 This red bell pepper and carrot soup is a healthy and flavorful soup recipe that's perfect for any time of year. This vegan and gluten-free soup has deep, bold flavors from roasting red peppers and carrots.
Get the Red Bell Pepper Carrot Soup recipe.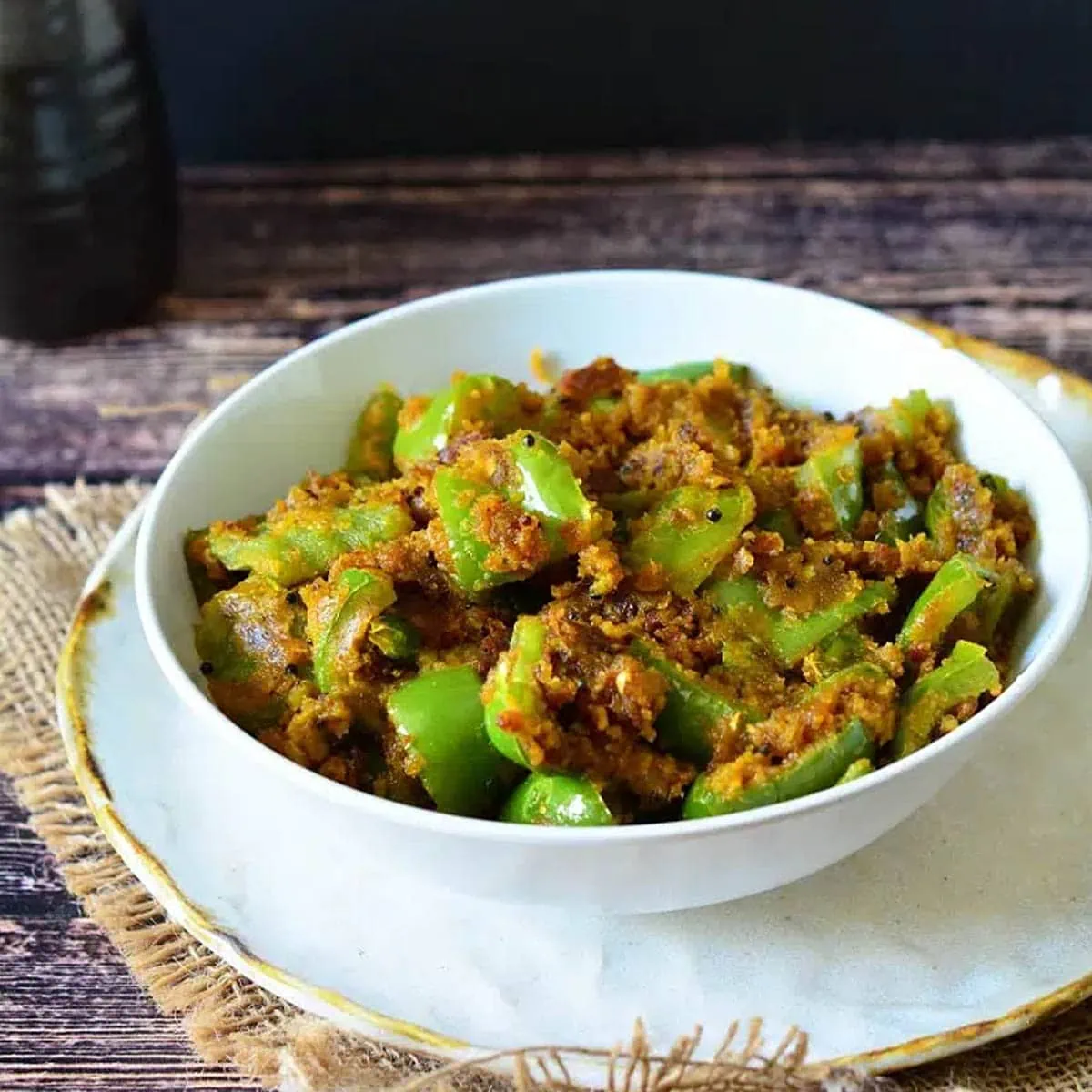 Besan wali shimla mirch is a specialty from the western states of Gujarat and Maharashtra in India. It is a simple stir fry of bell peppers with gram flour. It is easy to make in just 20 minutes, and tastes amazing with roti or thepla!
Get the Besan Wali Simla Mirch recipe.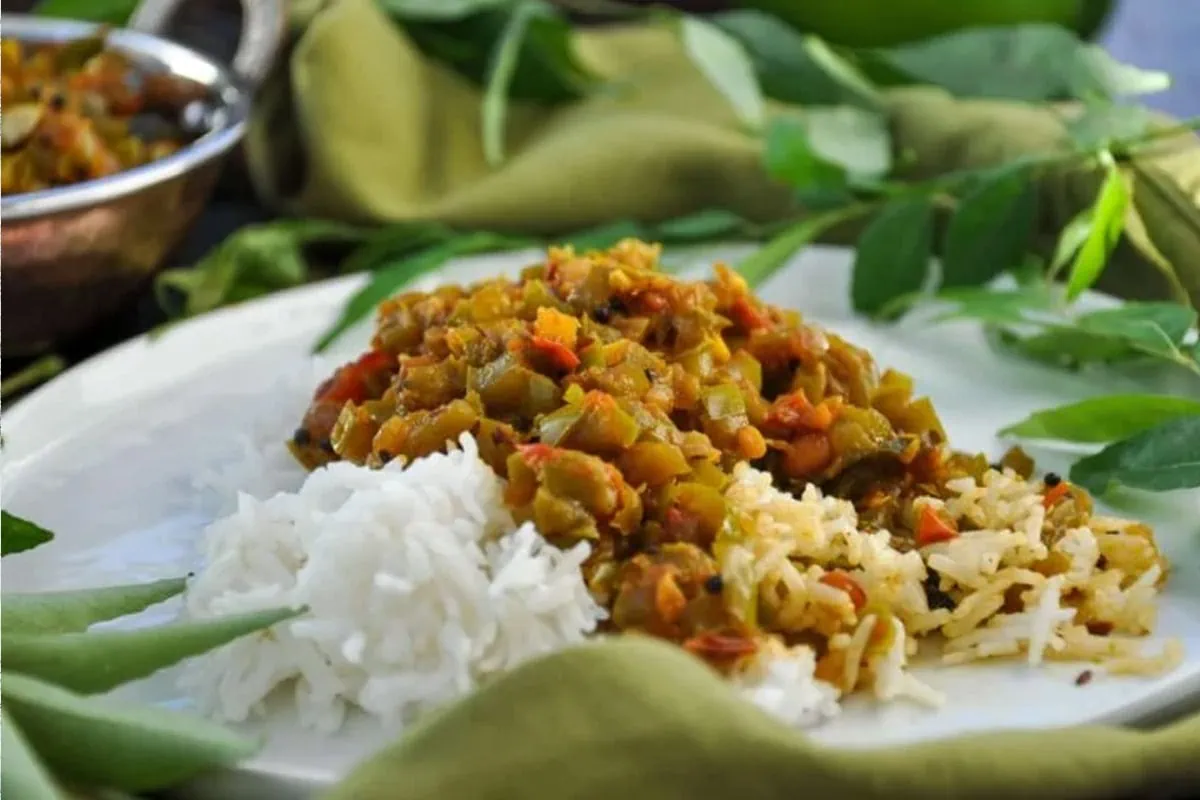 Capsicum Kura is an Andhra bell pepper curry made with curry leaves, green chilies, onion, tomatoes, and green bell pepper. This dish is typically served over rice for a satisfying lunch or dinner.
Get the Capsicum Koora recipe.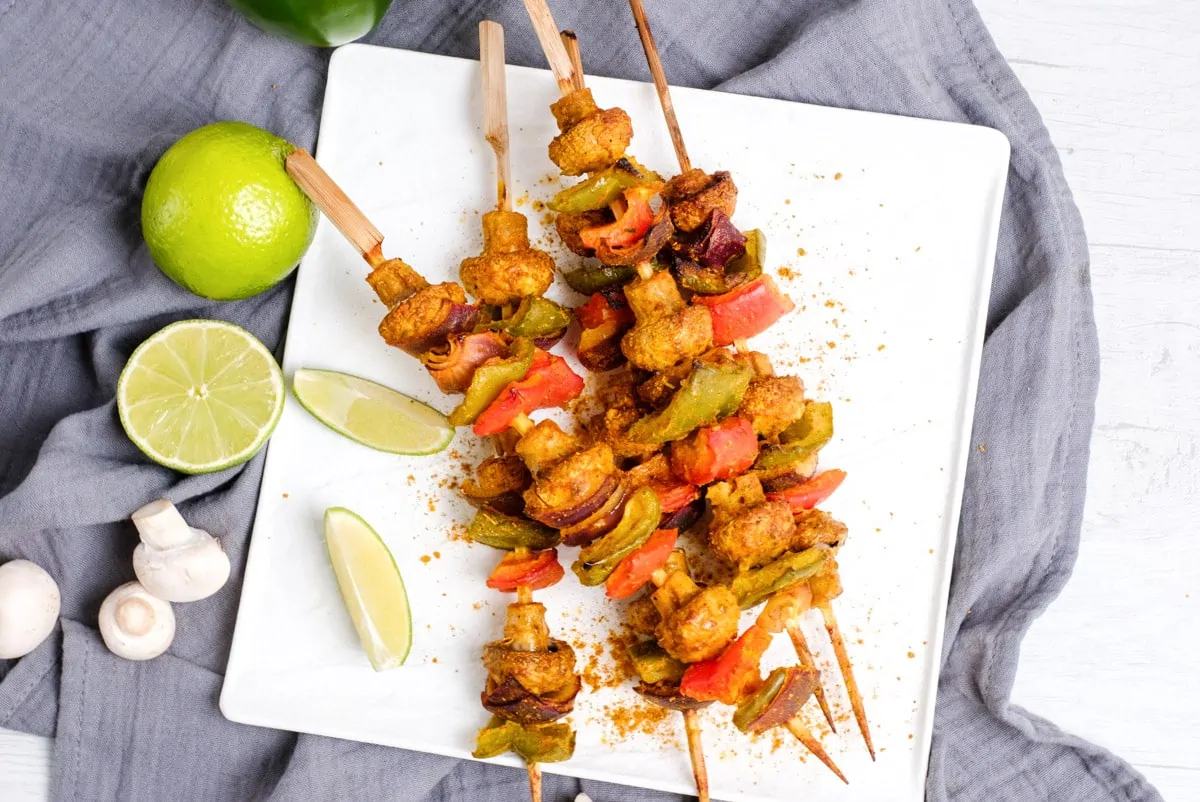 Restaurant-style Tandoori Mushroom Tikka is an easy, tasty appetizer to make at home in the air fryer, oven, or grill. These Indian grilled mushrooms are full of flavor, thanks to the juicy marinated mushrooms and bell peppers.
Get the Tandoori Mushroom Tikka recipe.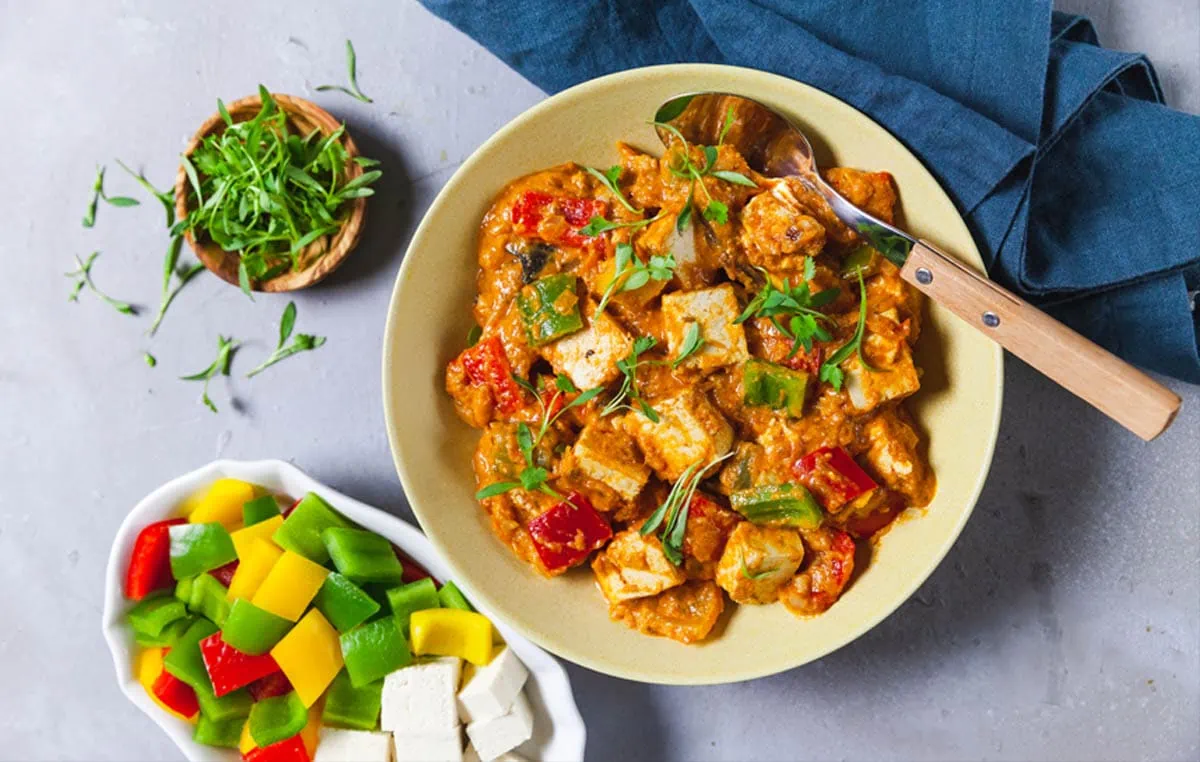 Super flavorful tofu and bell pepper curry that will please your tastebuds whether or not you are vegan. The creamy texture of the curry, along with satisfying plant protein from tofu, and the crunchy bell peppers, is pleasantly satisfying.
Get the Tofu Bell Pepper Stir Fry recipe.
10 Vibrant and Delicious Indian Beetroot Recipes To Boost Your Health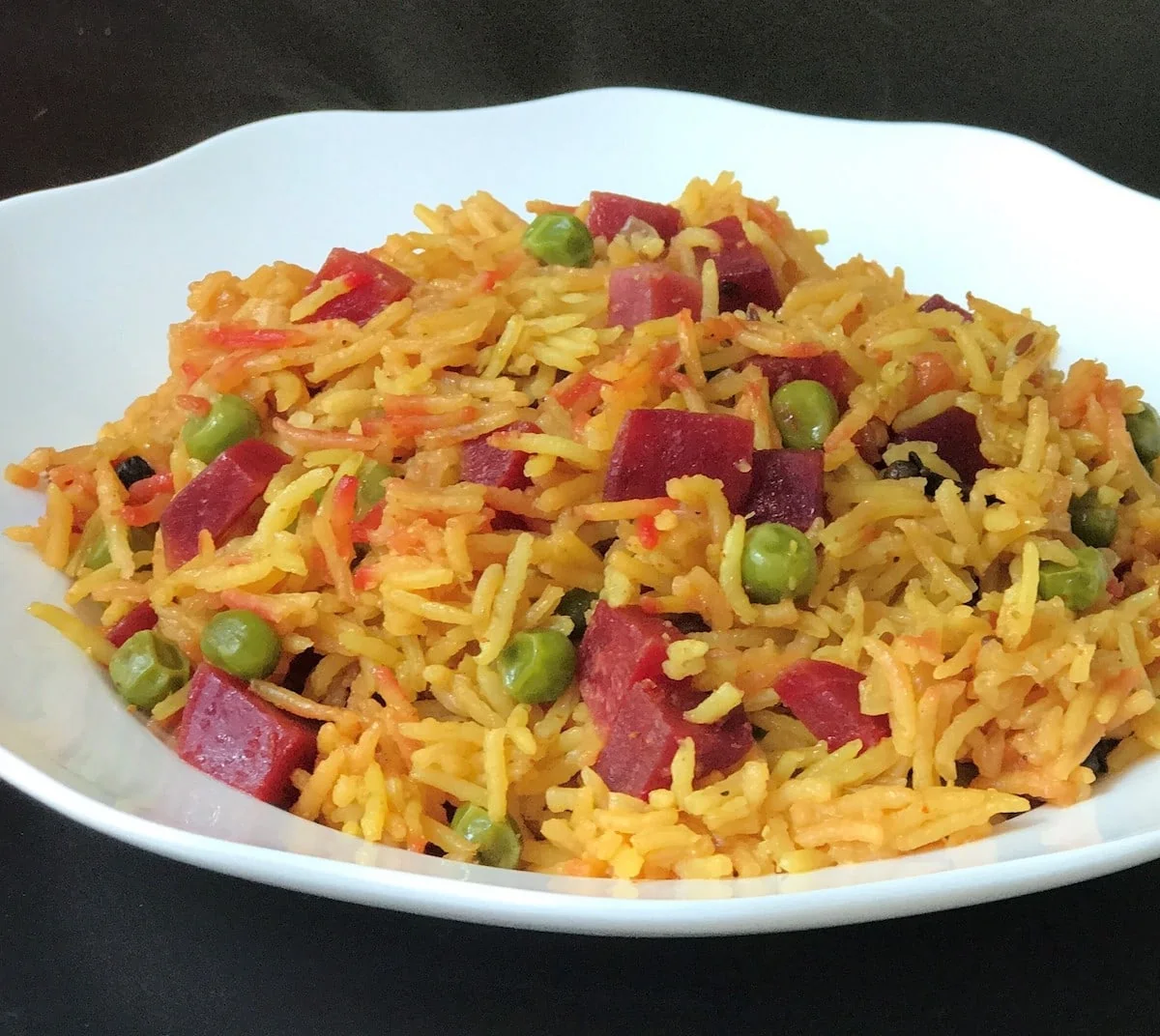 From delicious salads to savory curries and sweet desserts, we've compiled a list of 10 Indian beetroot recipes that are both healthy and delicious. Whether you are a beet lover or not, you will enjoy these vibrant beet dishes from India.
Get the 10 Amazing Indian Beetroot Recipes.
15 Flavorful and Healthy Fenugreek Recipes You Need to Try Today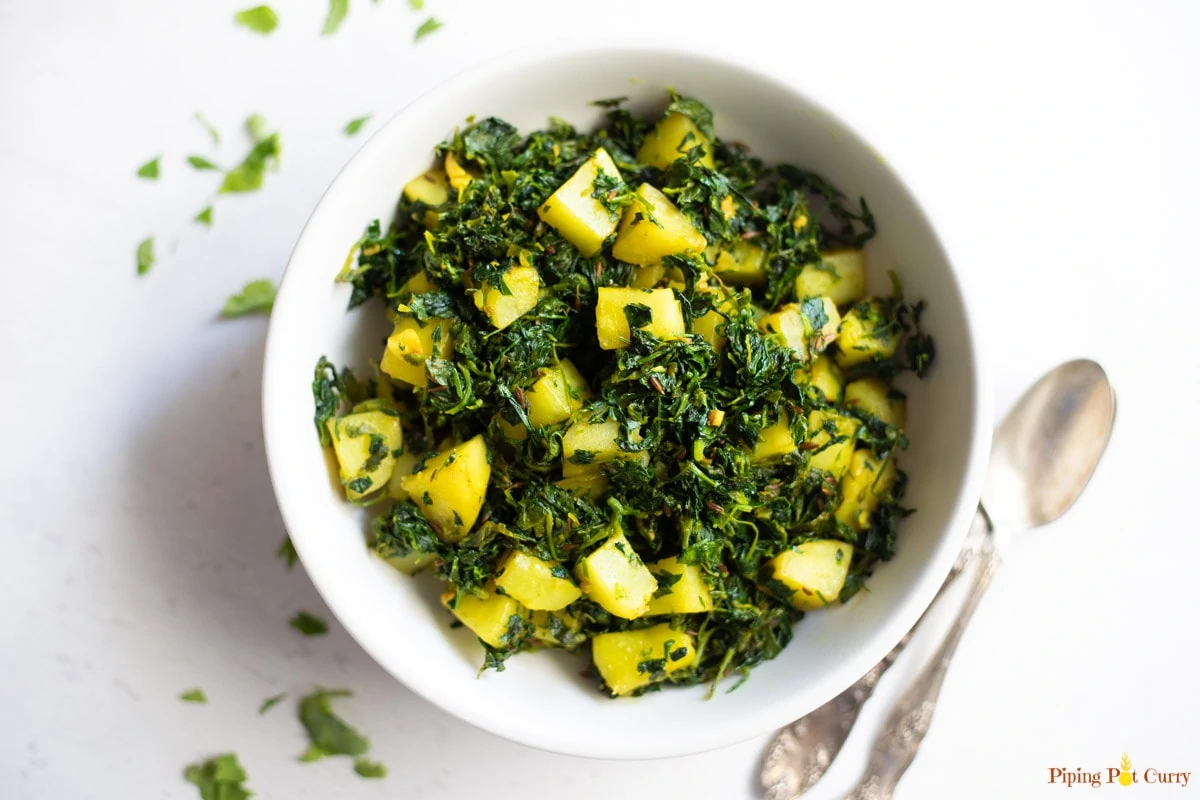 Fenugreek greens, known for their distinct flavor and health benefits, are commonly used in Indian cooking. From hearty lentil curries to flavorful stir-fries and meat recipes, we've rounded up 15 of the best fenugreek recipes you can try today!
Get the 15 Flavorful Fenugreek Recipes.
15 Delicious Indian Cabbage Recipes That Will Make You Love This Humble Veggie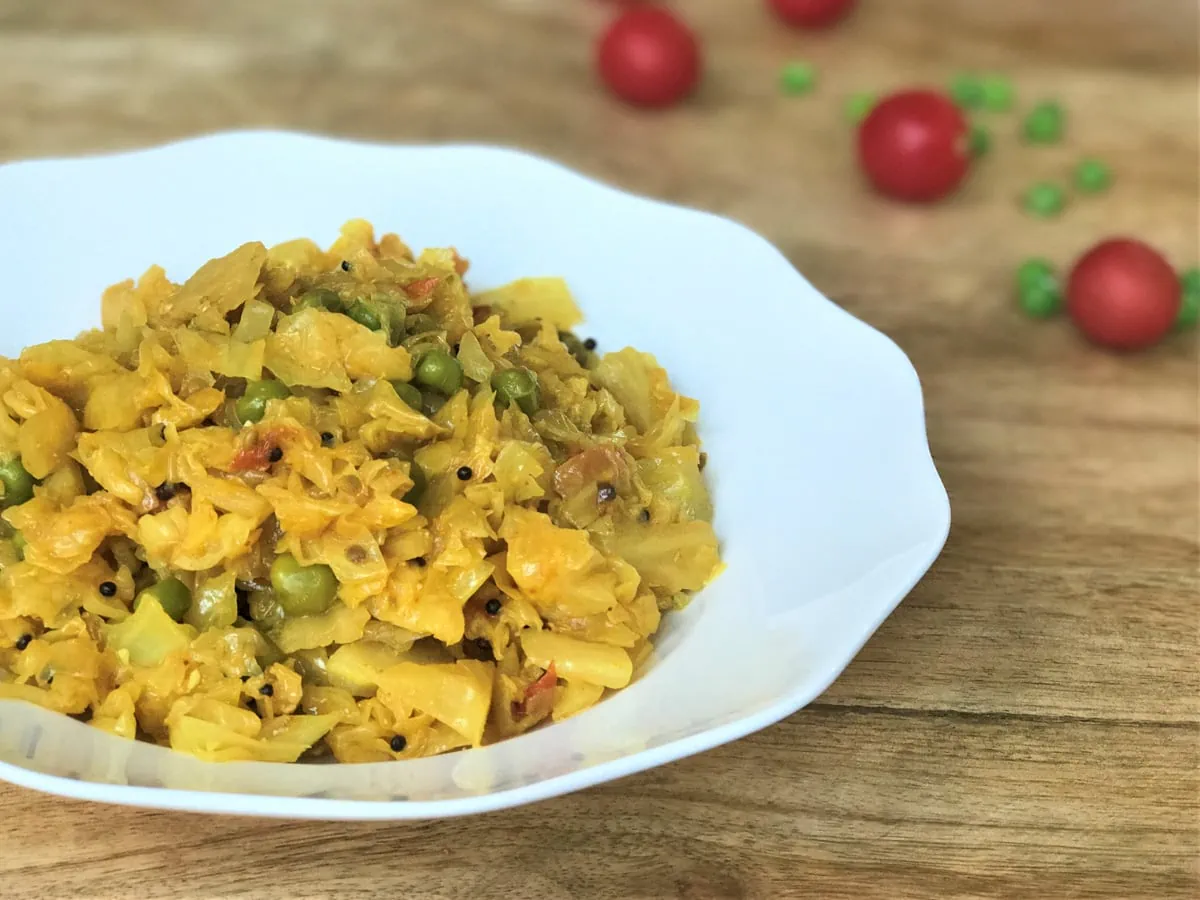 If you are looking for various ways to use the humble vegetable cabbage, look no further! From comforting stir fries to crispy fritters and steamed snacks, we've gathered 15 best Indian cabbage recipes to incorporate this healthy vegetable into your everyday meals.
Get the 15 Amazing Indian Cabbage Recipes.