Looking for a way to add more vegetarian protein to your Indian meals? Look no further than these 13 tempting Indian tofu recipes. From spicy curries to crispy appetizers and everything in between, there's a tofu recipe here for everyone. Get ready to elevate your vegan cooking with these delicious and healthy tofu dishes.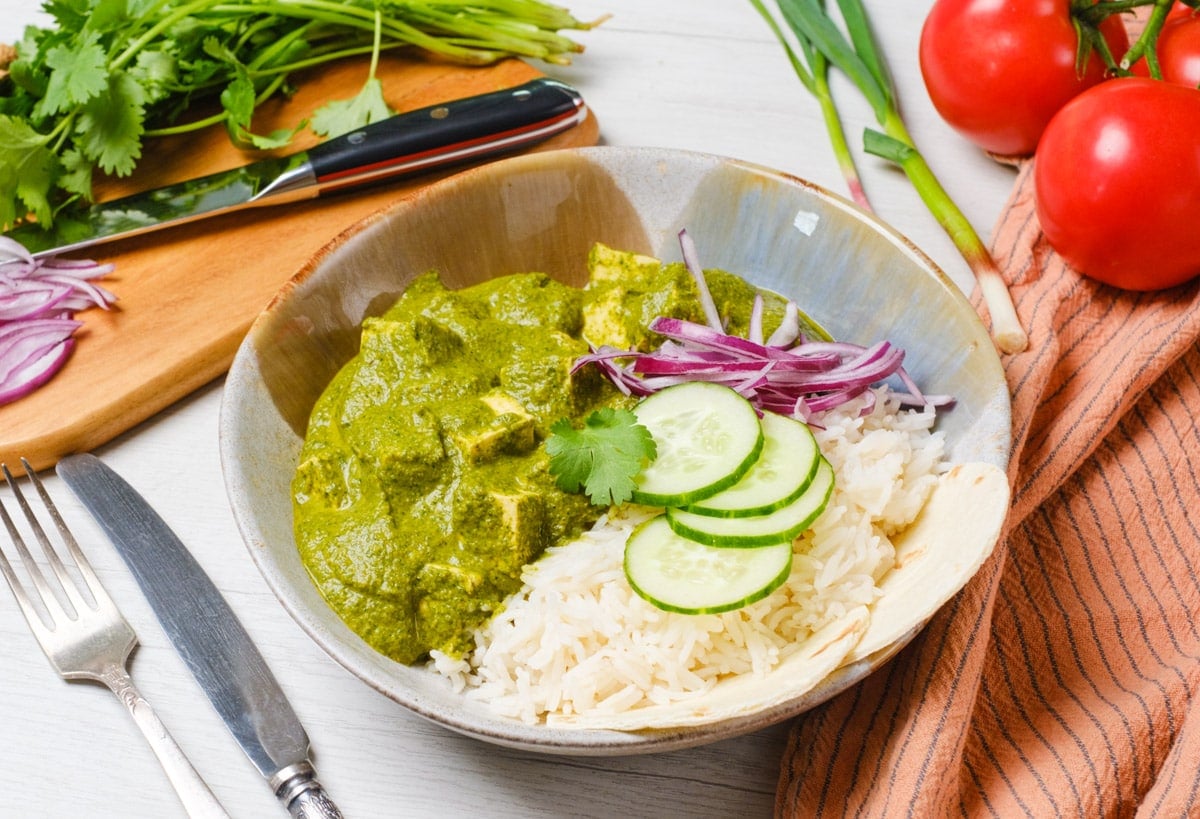 Palak tofu is a delicious and healthy vegan dish made with paneer-like tofu simmered in creamy spinach (palak) sauce. This vegan palak paneer is packed with protein and nutrients from spinach and tofu. Perfect for a vegan and gluten-free meal served with rice.
Get the Palak Tofu recipe.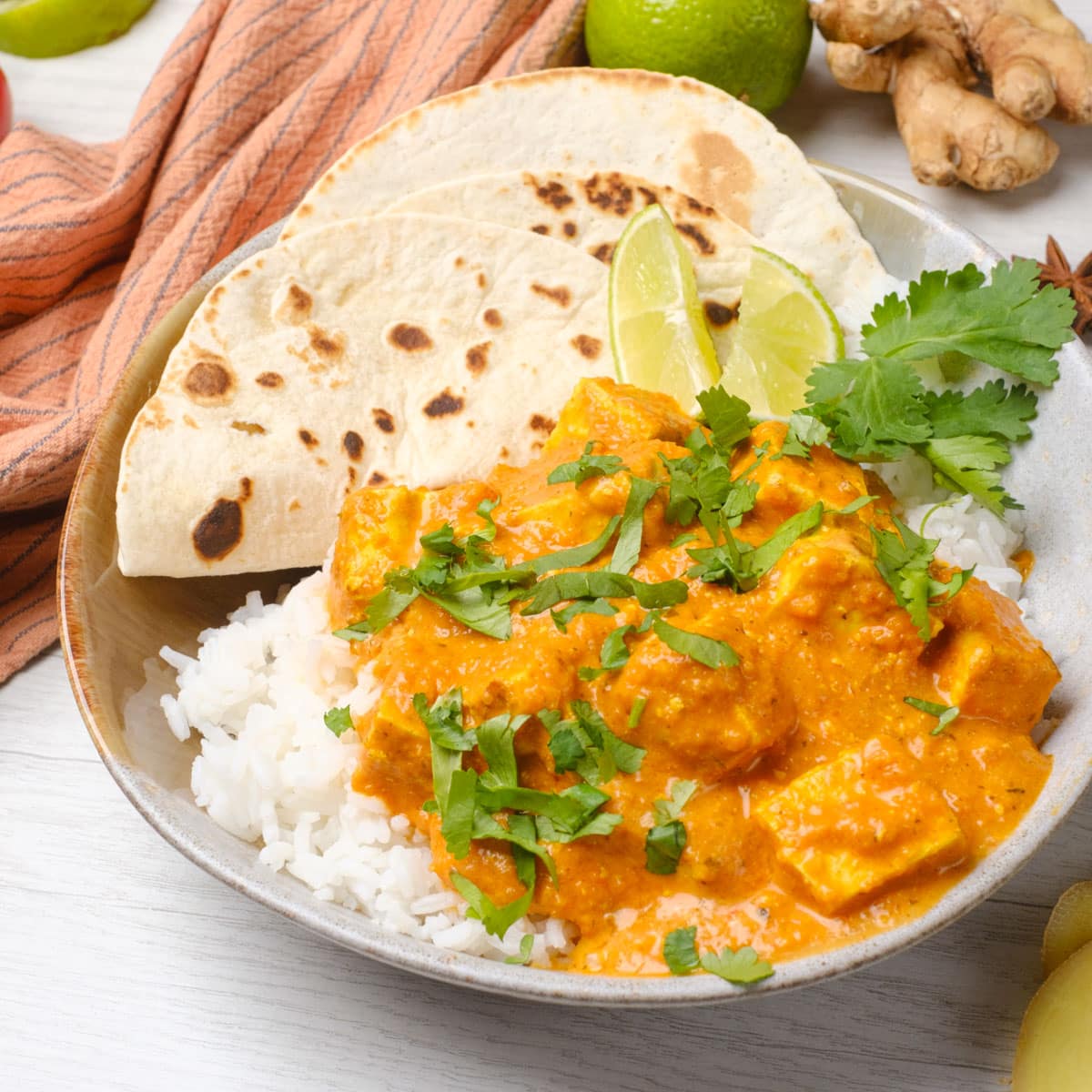 This delightful Vegan Tofu Tikka Masala replaces the traditional chicken with tofu, creating a wholesome and satisfying meal. Marinated tofu cubes are baked and added to a rich creamy onion-tomato gravy. Make this mouthwatering vegan and gluten-free curry at home.
Get the Tofu Tikka Masala recipe.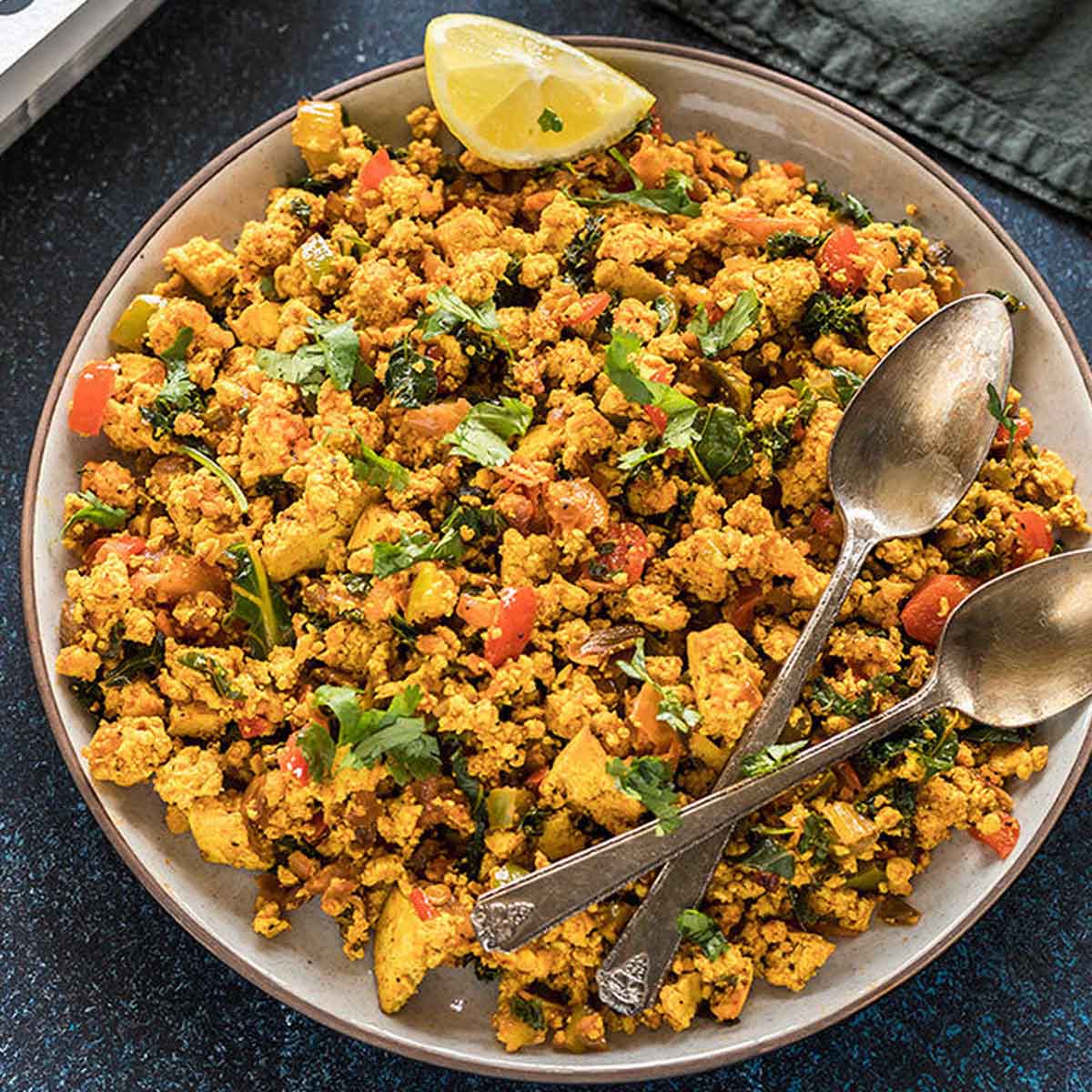 This 15-minute Easy Tofu Scramble is a great way to start your day! Packed with so much flavor, this hearty meal is filling and nutritious. Serve alongside toast, or make a tortilla wrap for an amazing breakfast!
Get the Tofu Bhurji recipe.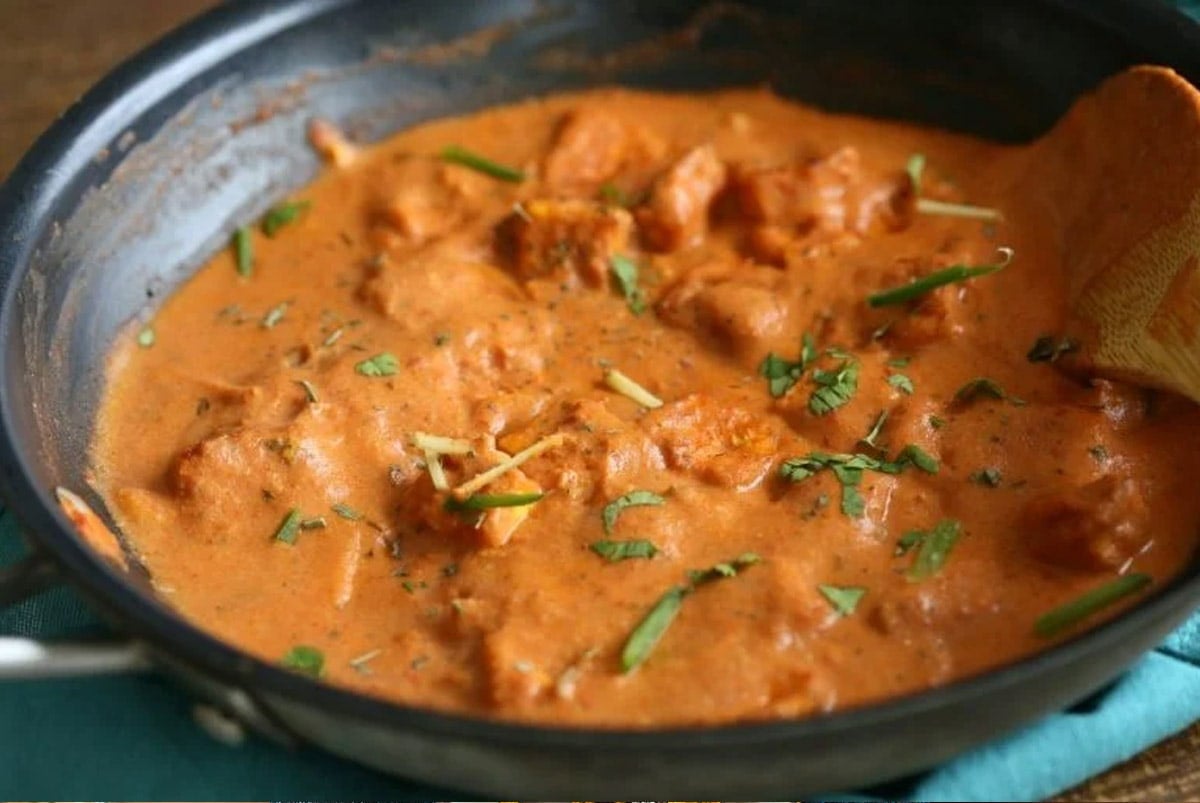 Restaurant-style Tofu Butter Masala is made with marinated tofu that is baked and then simmered in a rich Indian sauce made with tomatoes, ginger, and cashews. This is a vegan, dairy-free, and gluten-free curry. Serve with naan or basmati rice for an indulging meal.
Get the Tofu Butter Masala recipe.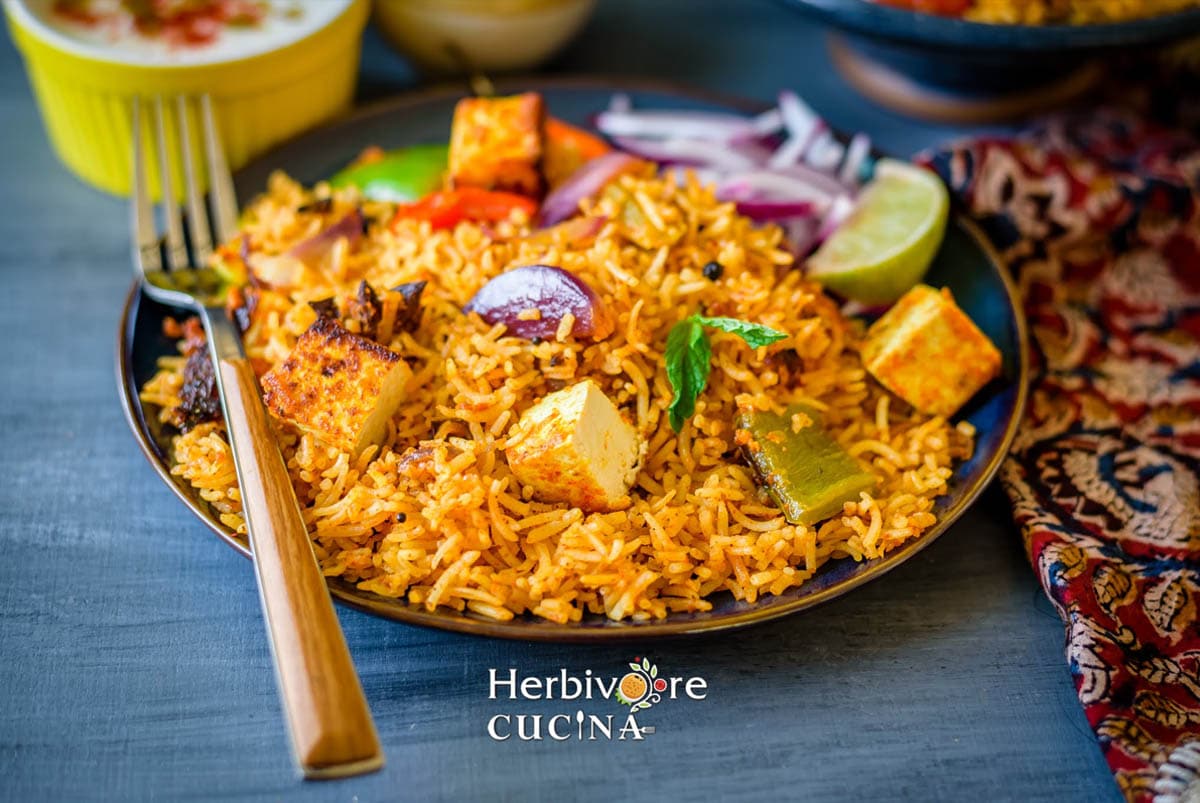 If you're a fan of biryani but looking for a vegan option, look no further than tofu biryani! This flavorful and aromatic dish combines tender tofu, fragrant spices, and basmati rice for a satisfying meal.
Get the Tofu Tikka Biryani recipe.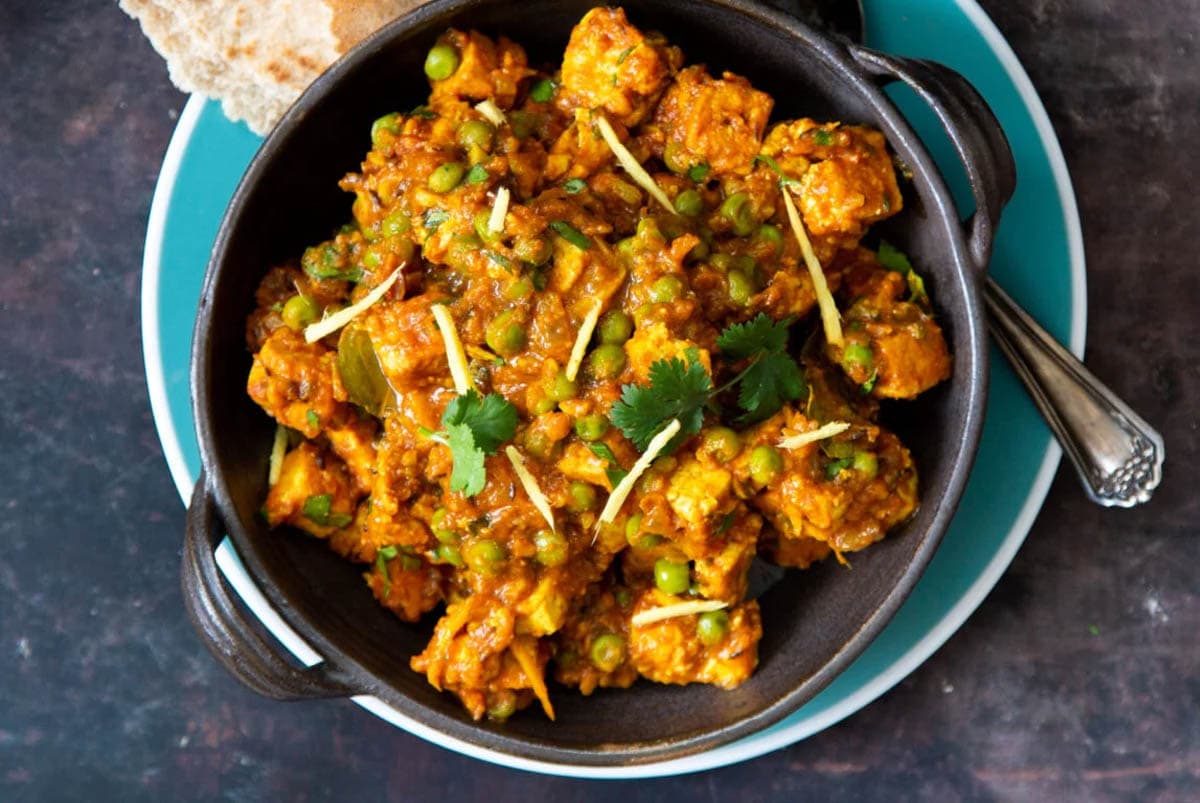 This Vegan Matar Tofu is a vegan spin on Matar Paneer(Green Peas & Paneer Curry). It uses crispy pan-fried or baked tofu instead of paneer cheese, simmered in a flavorful Indian sauce! Serve with naan or rice for the ultimate Indian comfort dinner.
Get the Matar Tofu recipe.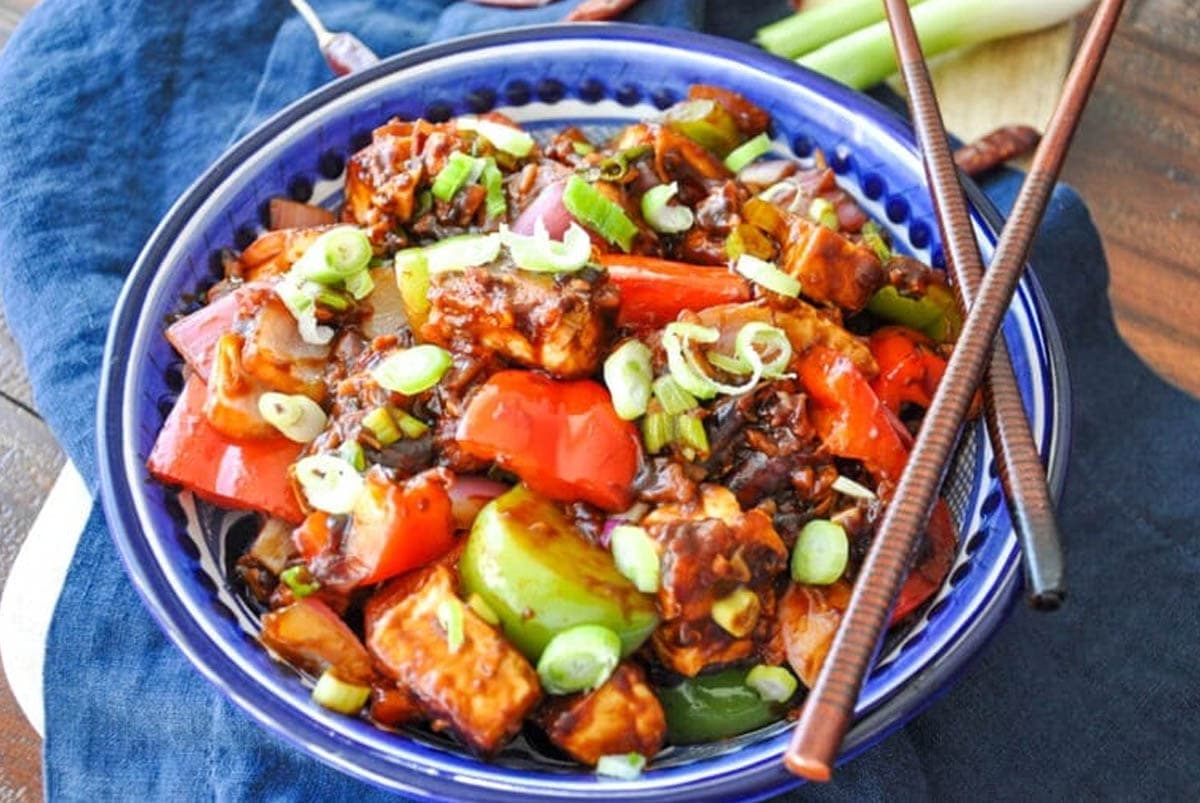 This No-fry Chili Tofu is a healthy-ish spin on the popular Indo-Chinese Chili Chicken appetizer. The same deliciousness without the extra fat and calories. Chili Tofu is vegan, and can be made gluten-free.
Get the Chili Tofu recipe.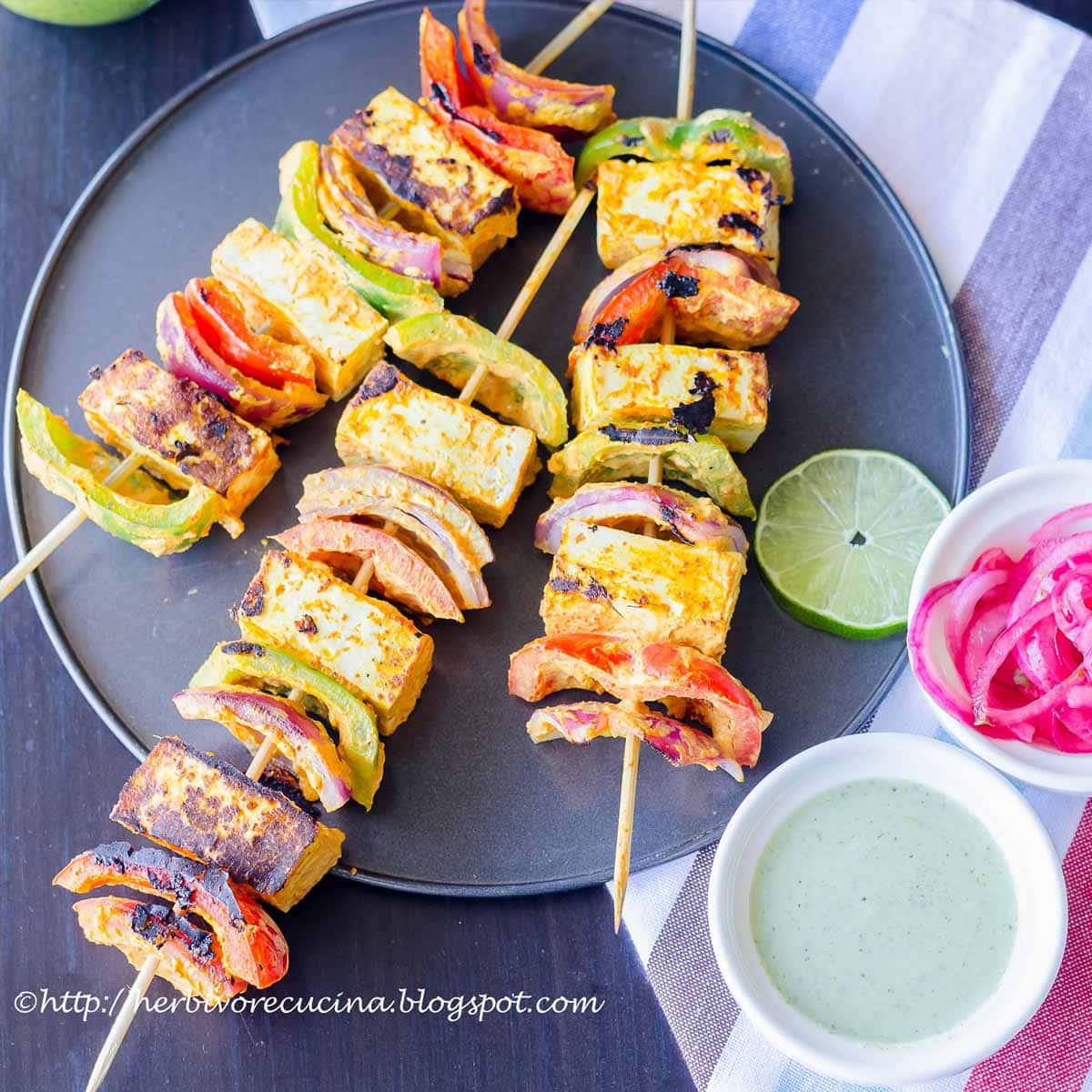 Looking for a vegetarian alternative to classic chicken tikka skewers? Try these Tofu Tikka Skewers! This recipe combines marinated tofu cubes, grilled to perfection, and served on skewers with fresh veggies.
Get the Tofu Tikka Skewers recipe.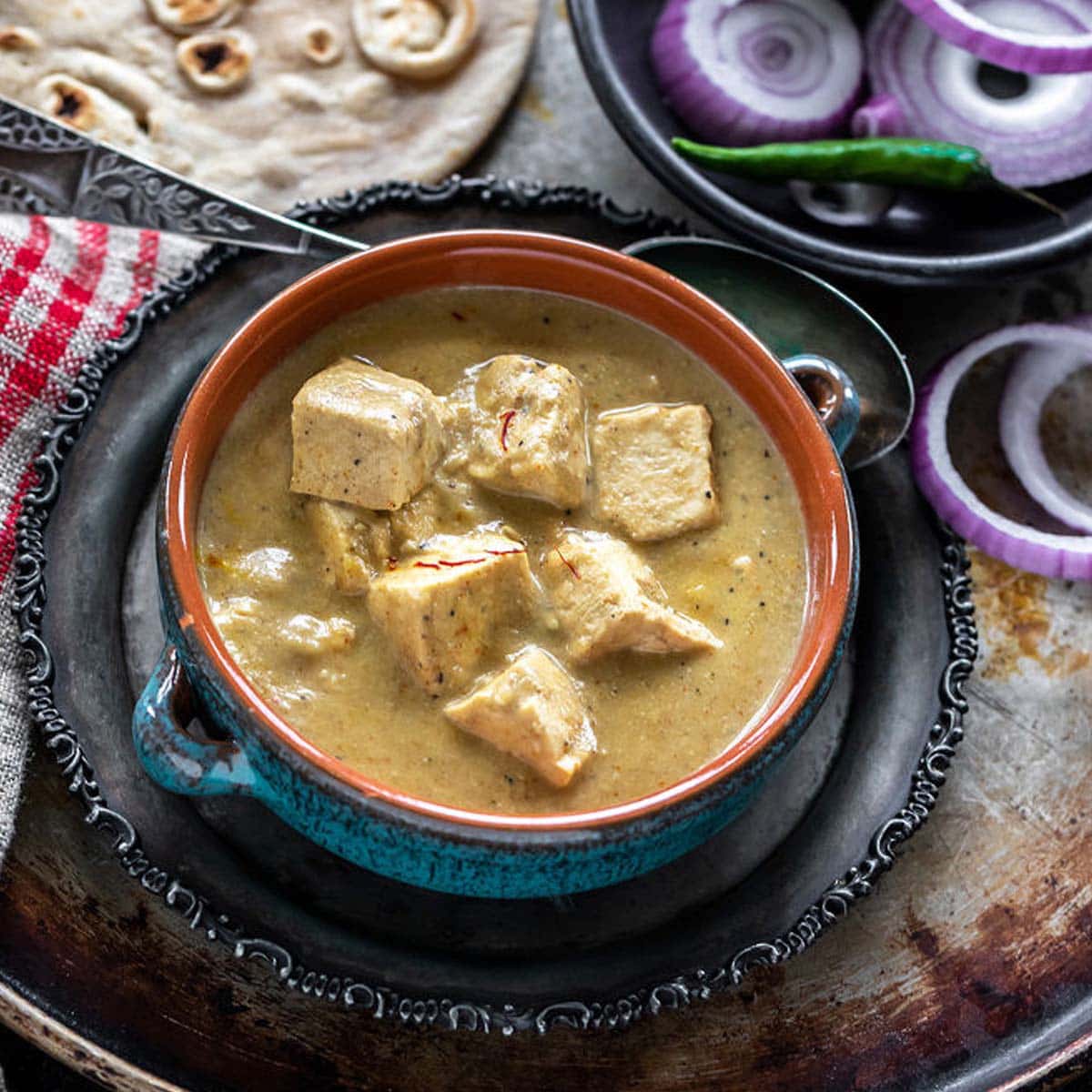 Shahi Tofu is a rich creamy tofu curry made with white onions and cashews and flavored with warming spices like cardamom and saffron. Serve with mughlai dish with naan or rice for a comforting dinner!
Get the Shahi Tofu recipe.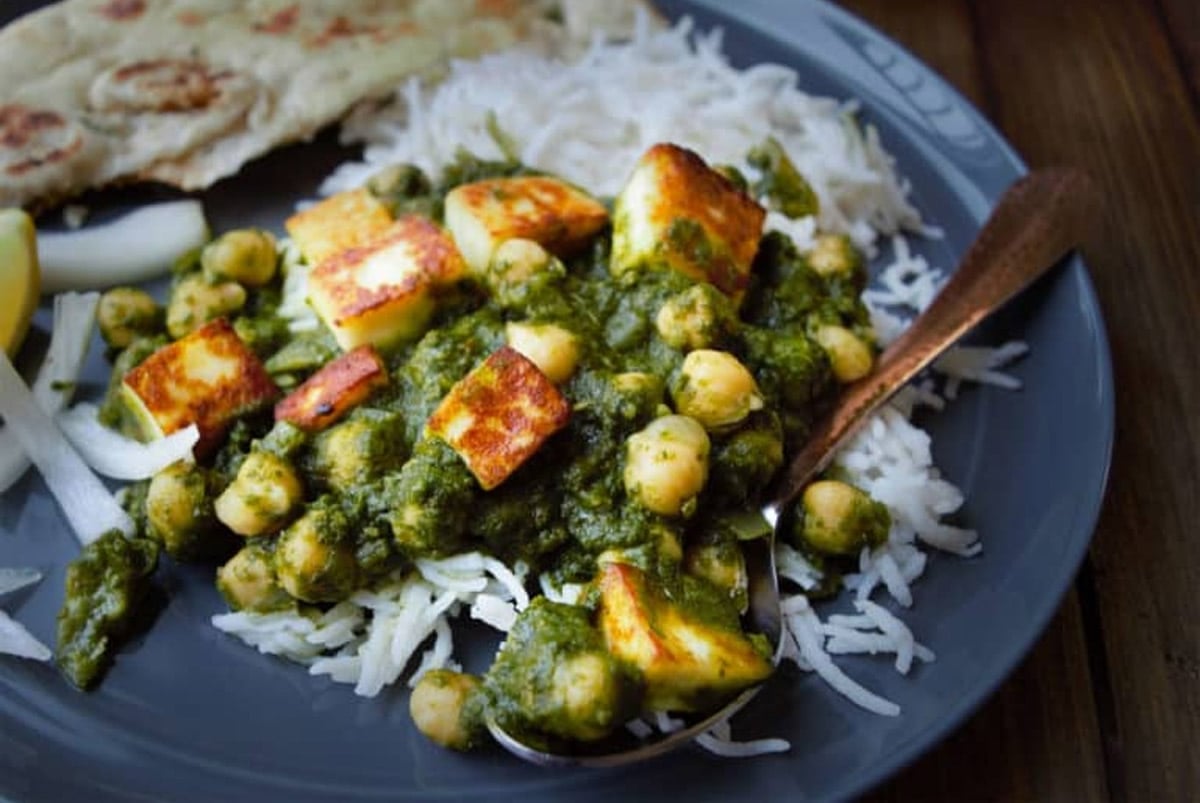 If you are a fan of greens, try this healthy saag made with kale leaves. It can be enjoyed year-round with a side of roti or steamed rice. This vegan variation of saag is also gluten-free.
Get the Kale Saag with Tofu recipe.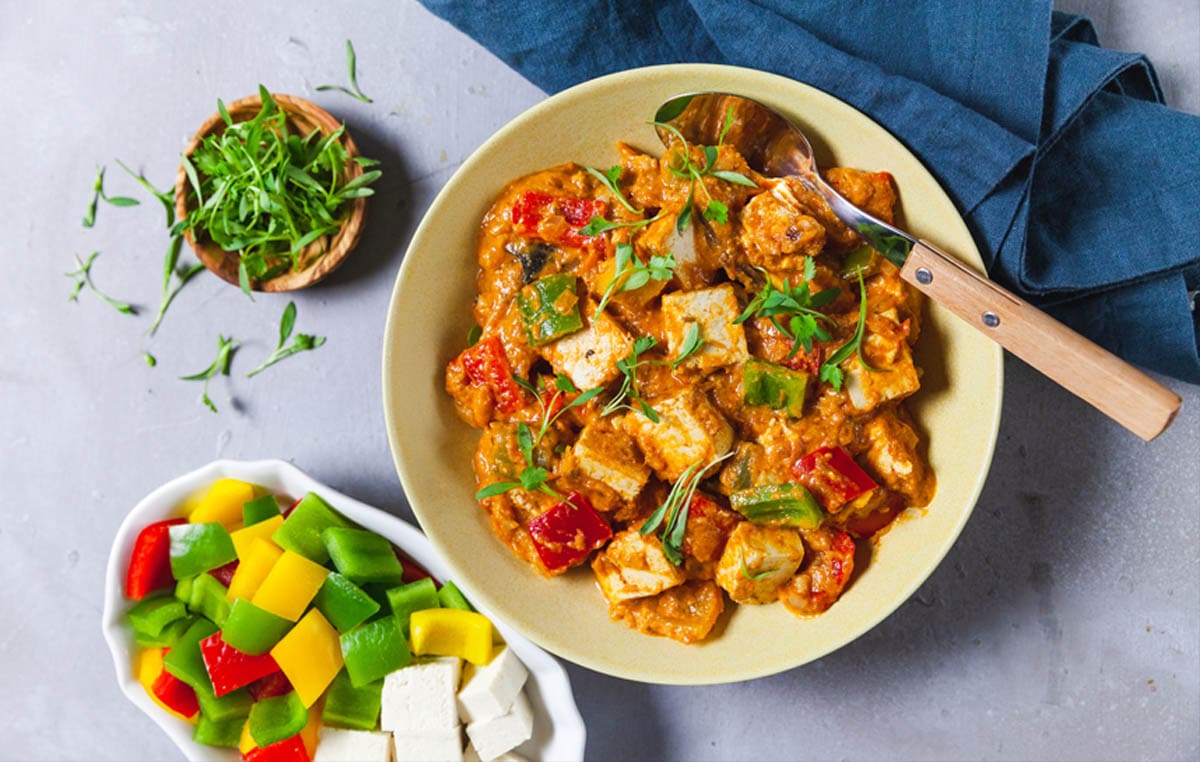 Super flavorful tofu and colored bell pepper curry that will please your tastebuds whether or not you are vegan. A great dish for entertaining for for a quick, easy weeknight dinner.
Get the Tofu and Bell Pepper Masala recipe.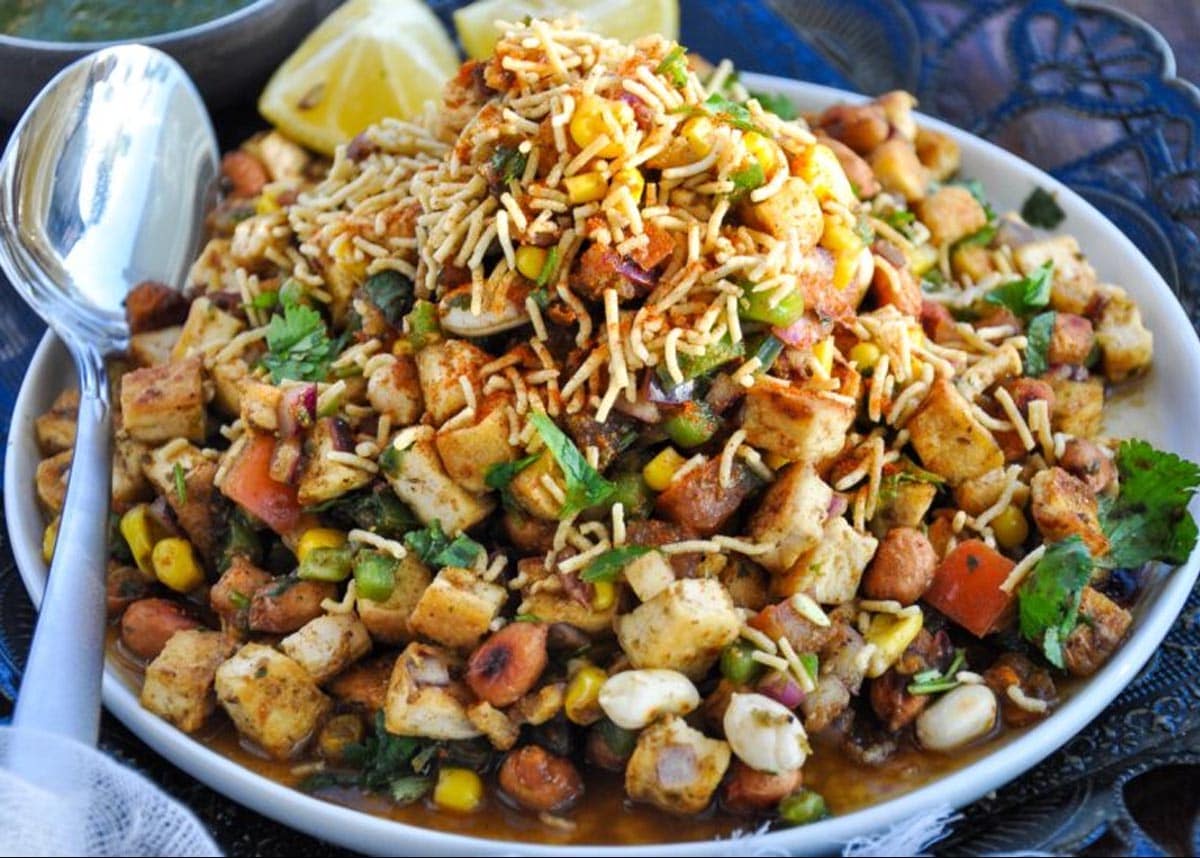 Tofu Peanut Bhel is made with sauteed tofu, dry roasted peanuts, lots of veggies, spices, and chutneys. It's a healthier version of the classic Bhel Puri.
Get the Tofu Peanut Bhel recipe.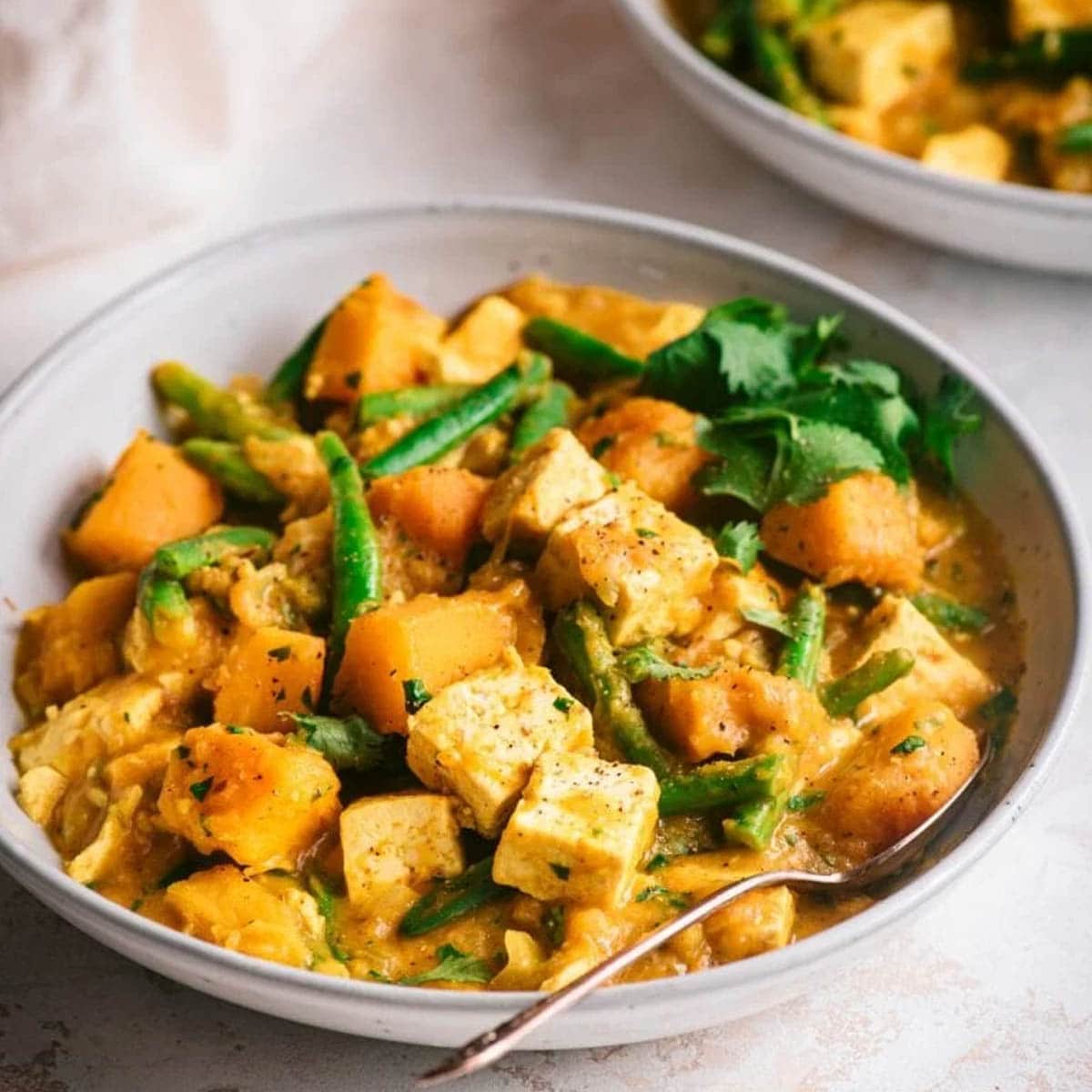 This Vegan Pumpkin Curry with Tofu pairs authentic Indian flavors with a creamy pumpkin-coconut sauce made from whole pumpkin. This protein-packed hearty curry is also vegan and gluten-free.
Get the Pumpkin Curry with Tofu recipe.
15 Flavorful and Healthy Fenugreek Recipes You Need to Try Today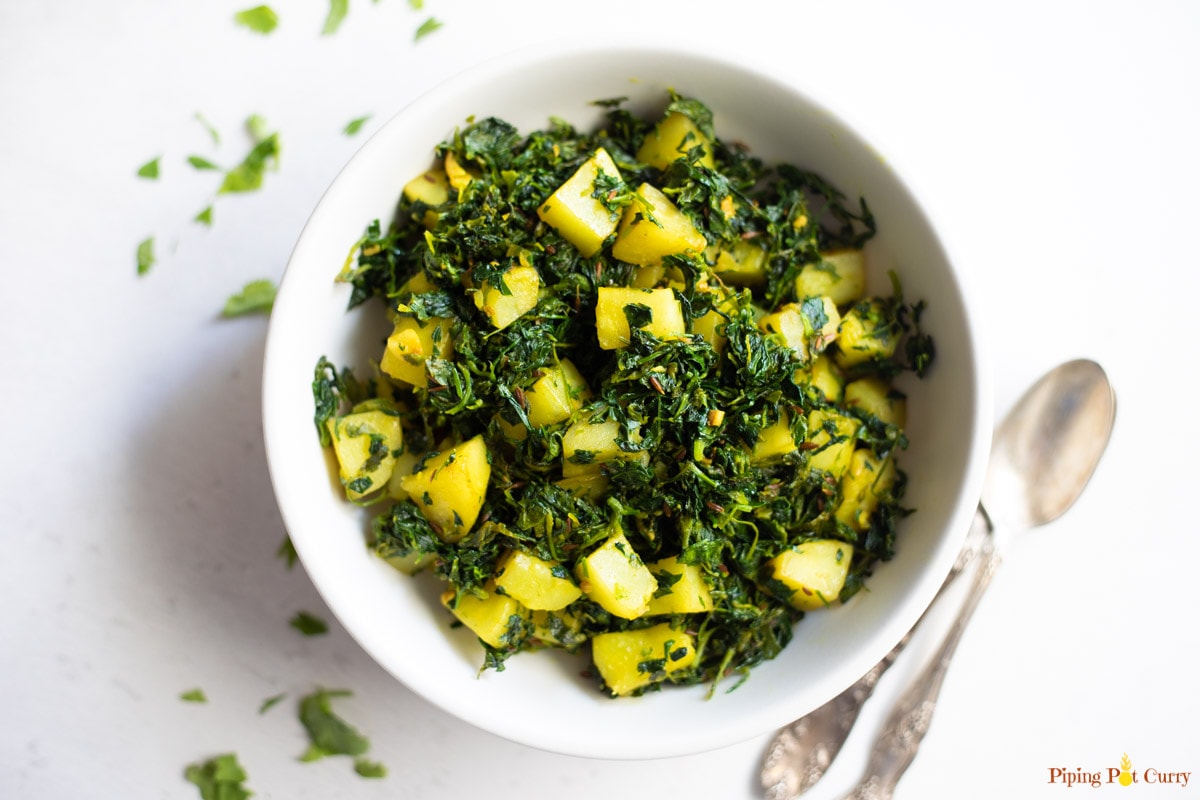 Fenugreek greens, known for their distinct flavor and health benefits, are commonly used in Indian cooking. From hearty lentil curries to flavorful stir-fries and meat recipes, we've rounded up 15 of the best fenugreek recipes you can try today!
Get the 15 Amazing Fenugreek Recipes.
15 Delicious Indian Cabbage Recipes That Will Make You Love This Humble Veggie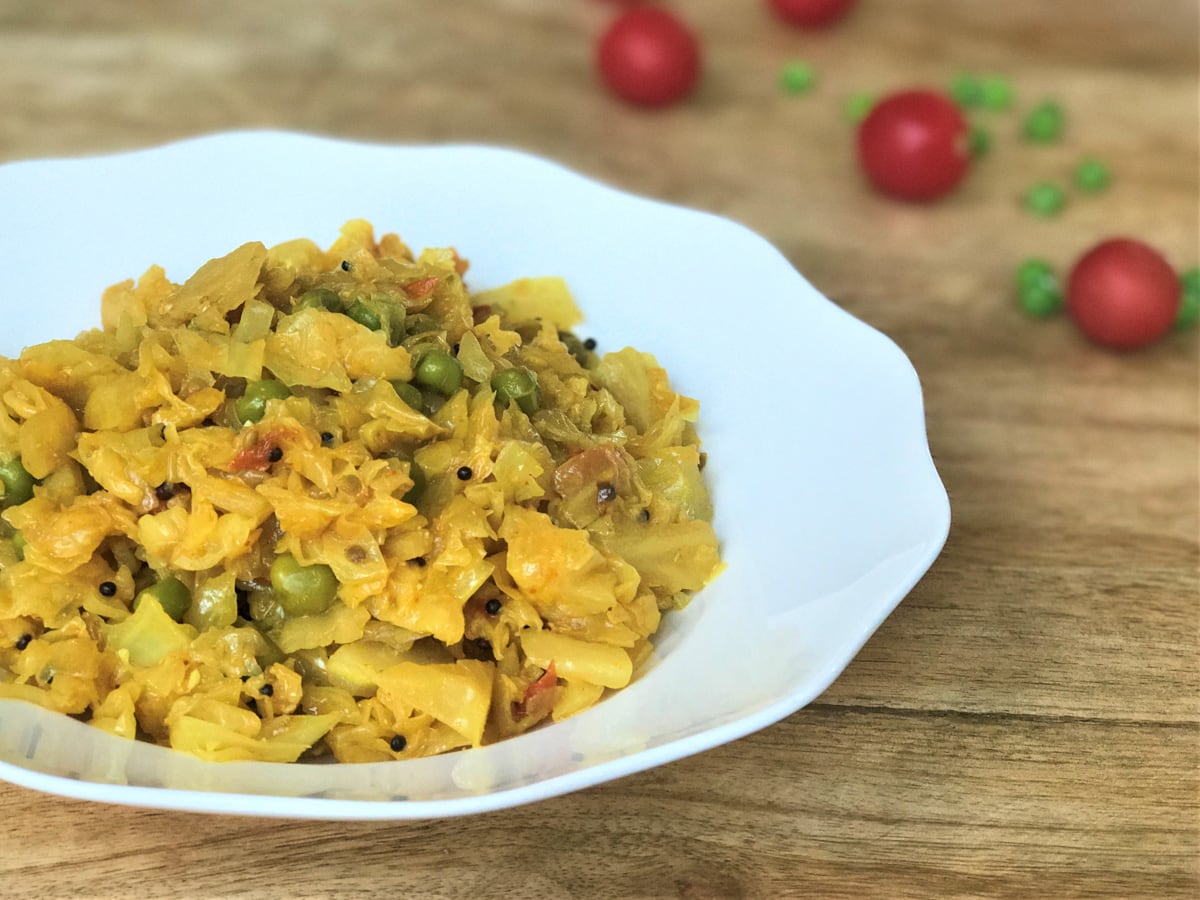 If you are looking for various ways to use the humble vegetable cabbage, look no further! From comforting stir fries to crispy fritters and steamed snacks, we've gathered 15 best Indian cabbage recipes to incorporate this healthy vegetable into your everyday meals.
Get the 15 Amazing Indian Cabbage Recipes.
10 Delicious and Nutritious Black Chickpea Recipes That Will Spice Up Your Mealtime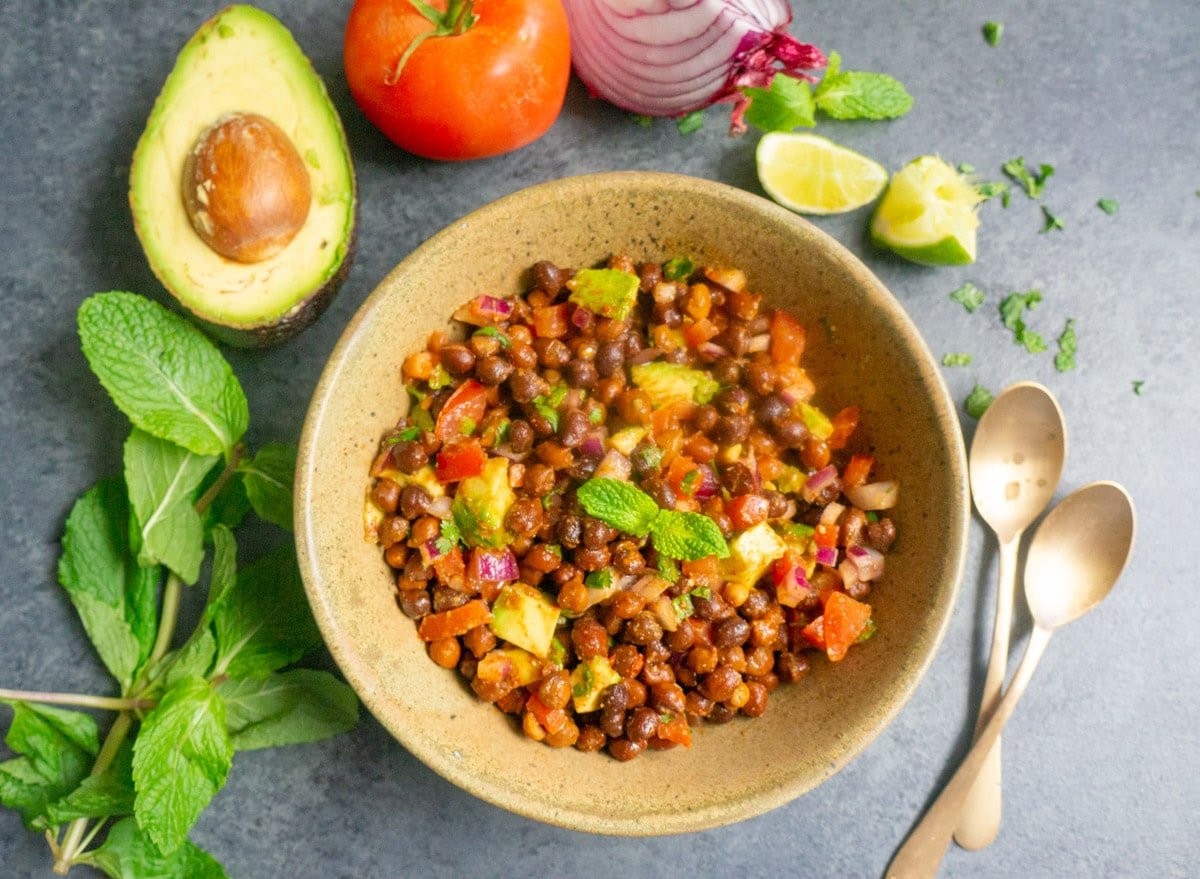 Looking for what to make with nutrient-rich black chickpeas? Here is a collection of 10 delicious Kala chana recipes from India you can try!
Get the 10 Amazing Kala Chana Recipes.