Fenugreek greens, known for their distinct flavor and health benefits, are commonly used in Indian cooking. From hearty lentil curries to flavorful stir-fries and meat recipes, we've rounded up 15 of the best fenugreek recipes you can try today!
Fenugreek is used in many forms for cooking:
The amber-colored methi seeds (called methi dana in India) are used for flavoring foods and tempering.
Fresh Fenugreek leaves are used to make curries and stir fry.
Dried Fenugreek leaves (called kasoori methi) are used to add finishing flavors to curries.
Fenugreek is popularly used not only in India but also in other cultures such as Persian, Afghani, Egyptian, Turkish, and more. Let's check out some of the popular Methi Recipes from India.
Methi Matar Malai is a smooth, rich, and delicious curry made in white gravy with fenugreek, peas, and cashews. This North Indian curry is well known for its rich, creamy texture and pairs perfectly with naan or rice!
Get the Methi Matar Malai recipe.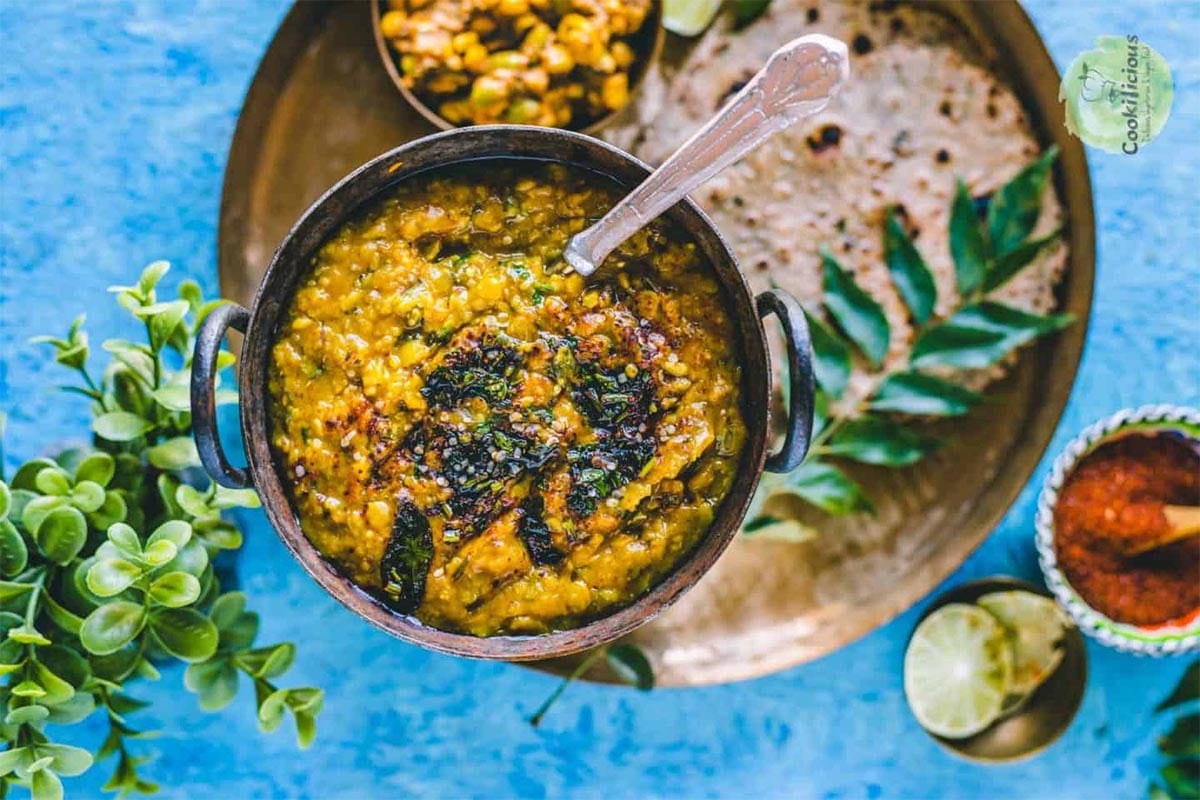 Methi Dal is a delicious Indian lentil recipe where toor dal is cooked with methi leaves. Top it with a tadka and serve it with rice. This comforting dish is easy to make and packed with flavor.
Get the Methi Dal recipe.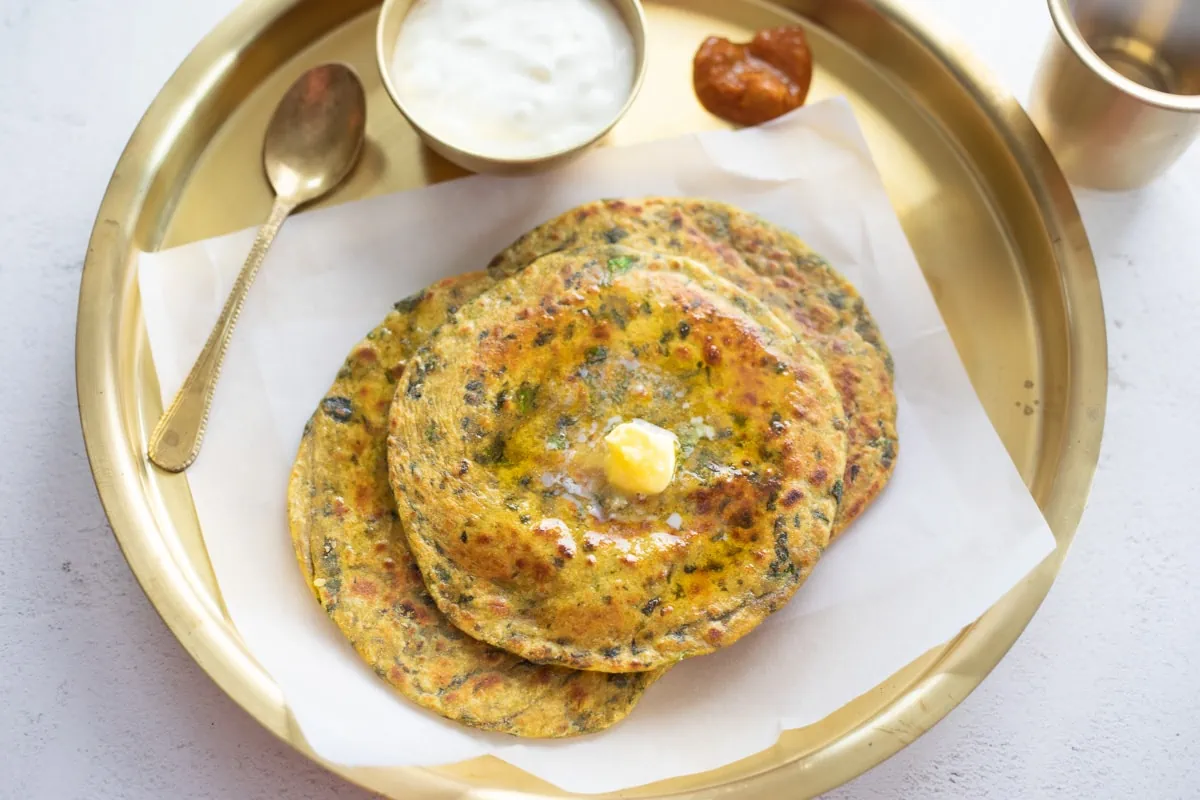 Methi paratha is a healthy Indian flatbread that is nutritious and satisfying. Made with a dough of wheat flour, gram flour, fenugreek leaves, & spices, it is the perfect combination of health and flavor.
Get the Methi Paratha recipe.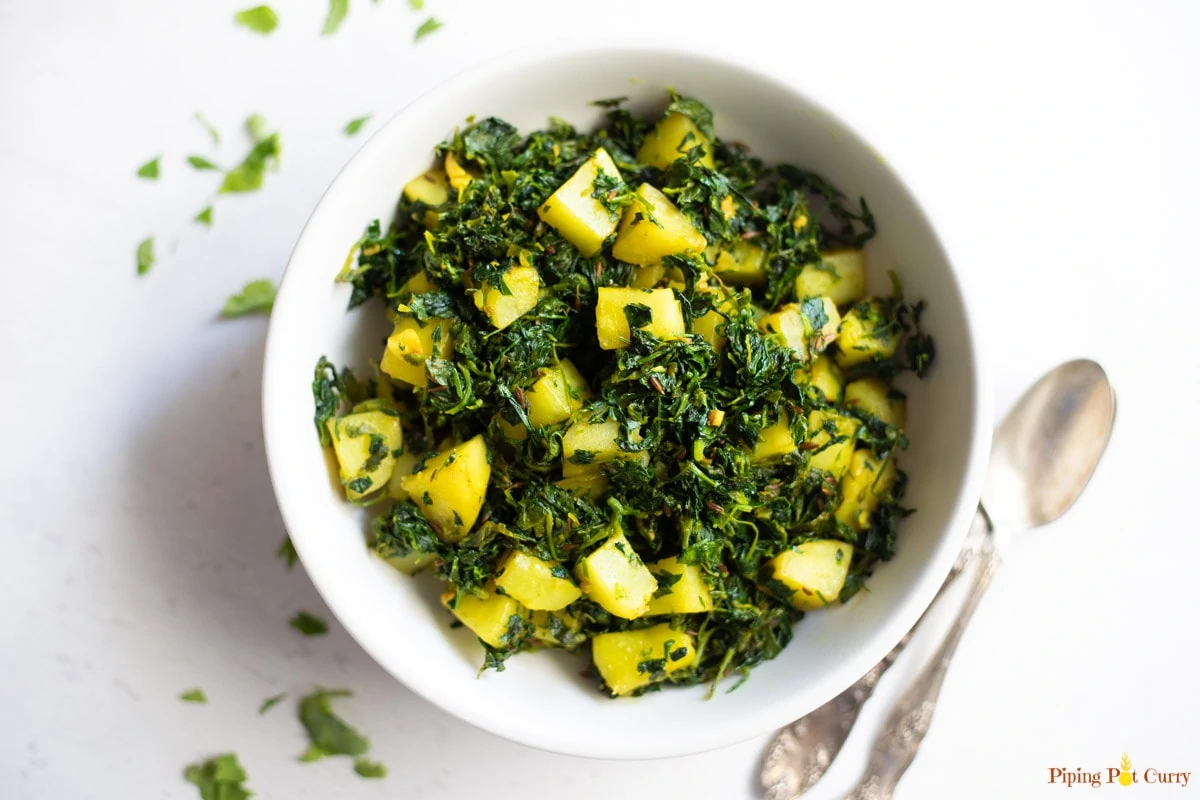 Aloo Methi is a simple Indian stir-fry packed with flavor and nutrition. Sautéed in mild spices, Aloo (Potato), and Methi (Fenugreek leaves) is a wonderful accompaniment to your meal.
Get the Aloo Methi recipe.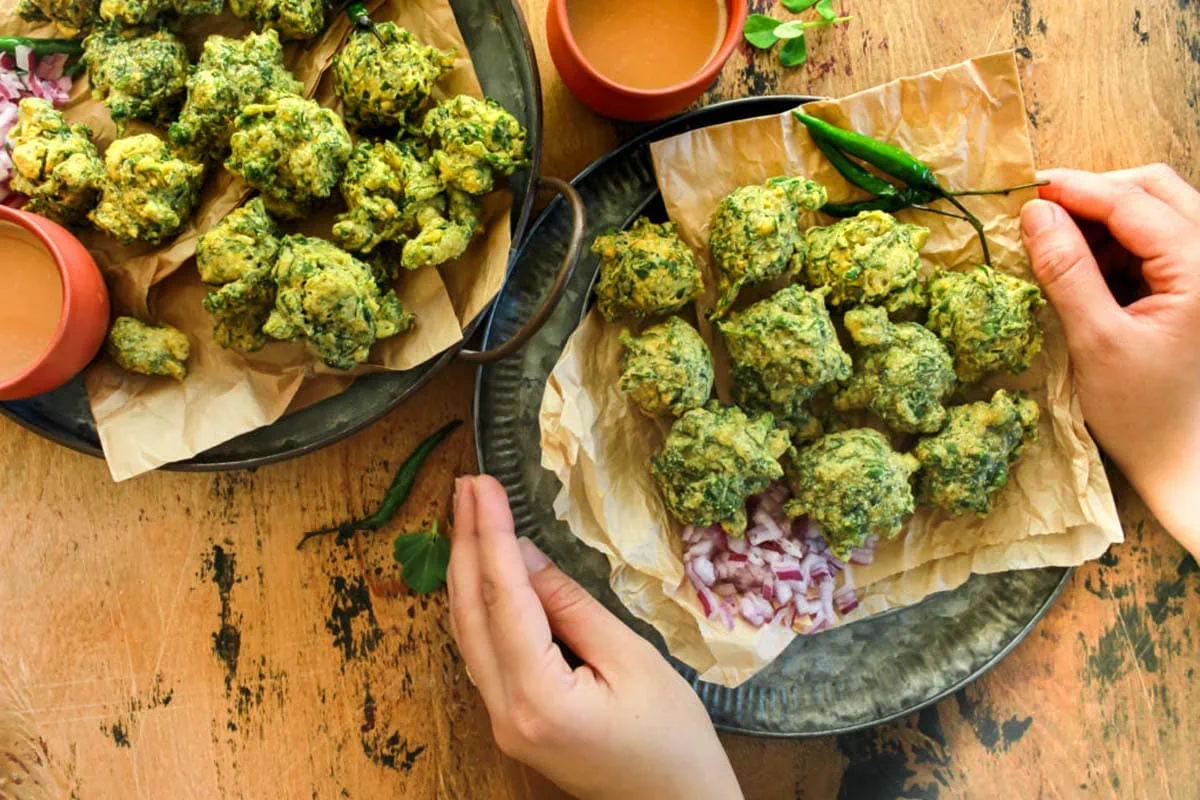 Methi na Gota is one of the favorite fritter recipes from Gujarat in western India. These are also popular as Fenugreek pakoras or bhajiyas. They are made with simple ingredients and fresh fenugreek leaves, aka Methi.
Get the Methi na Gota recipe.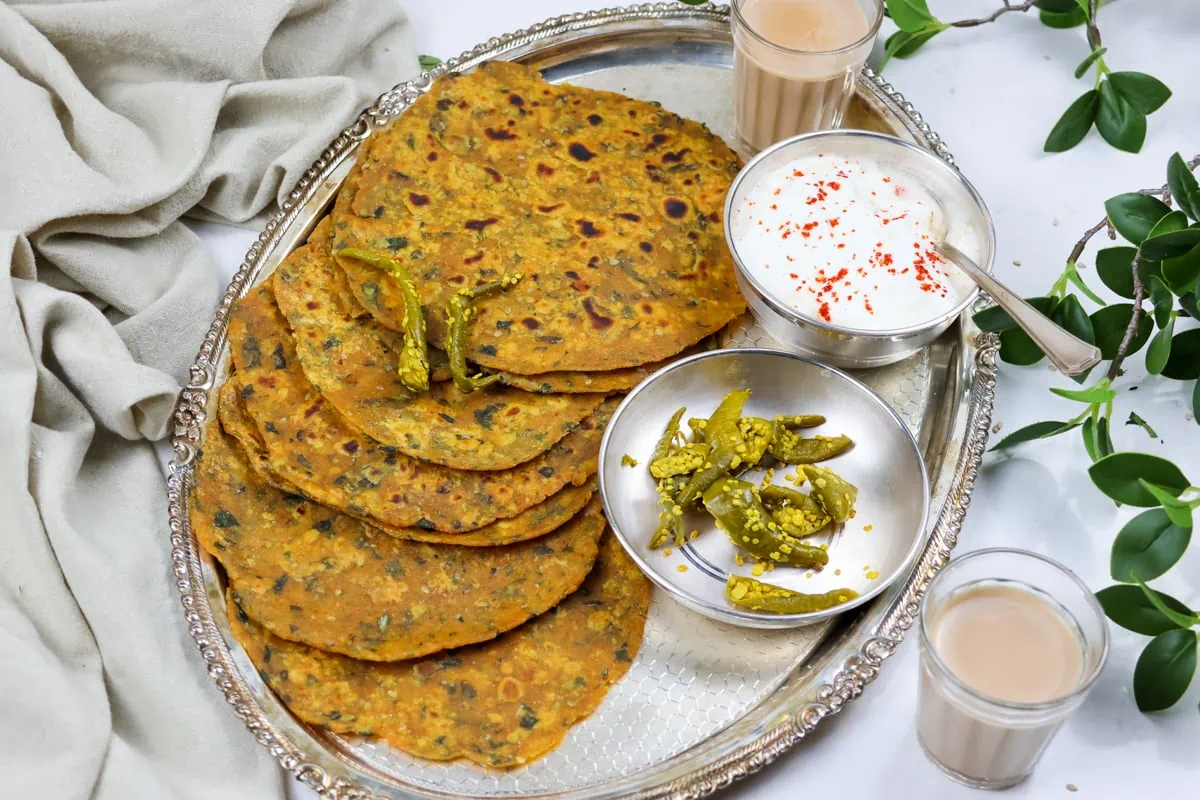 Theplas are the most popular Indian flatbread originating in the western state of Gujarat. They are usually made from a soft dough of whole wheat flour, gram flour (besan), yogurt, fenugreek/ methi leaves, and spices and cooked on a griddle. This delectable flatbread is ideal for breakfast, snack, or any other meal of the day.
Get the Methi Thepla recipe.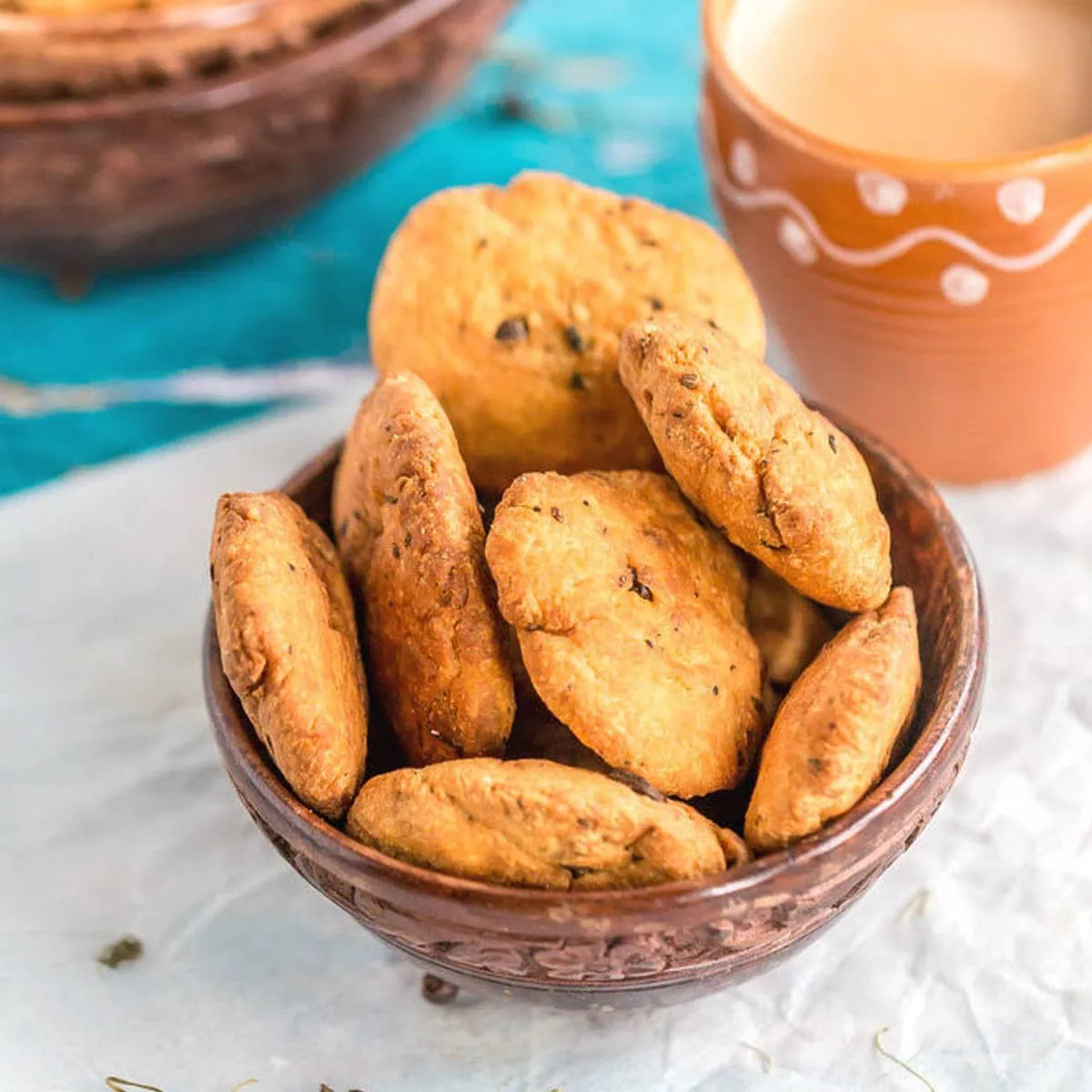 Crispy Methi Mathri is the perfect tea-time snack. Mathri is a deep-fried crunchy, and crispy snack typically made in India during the festive season.
Get the Methi Mathri recipe.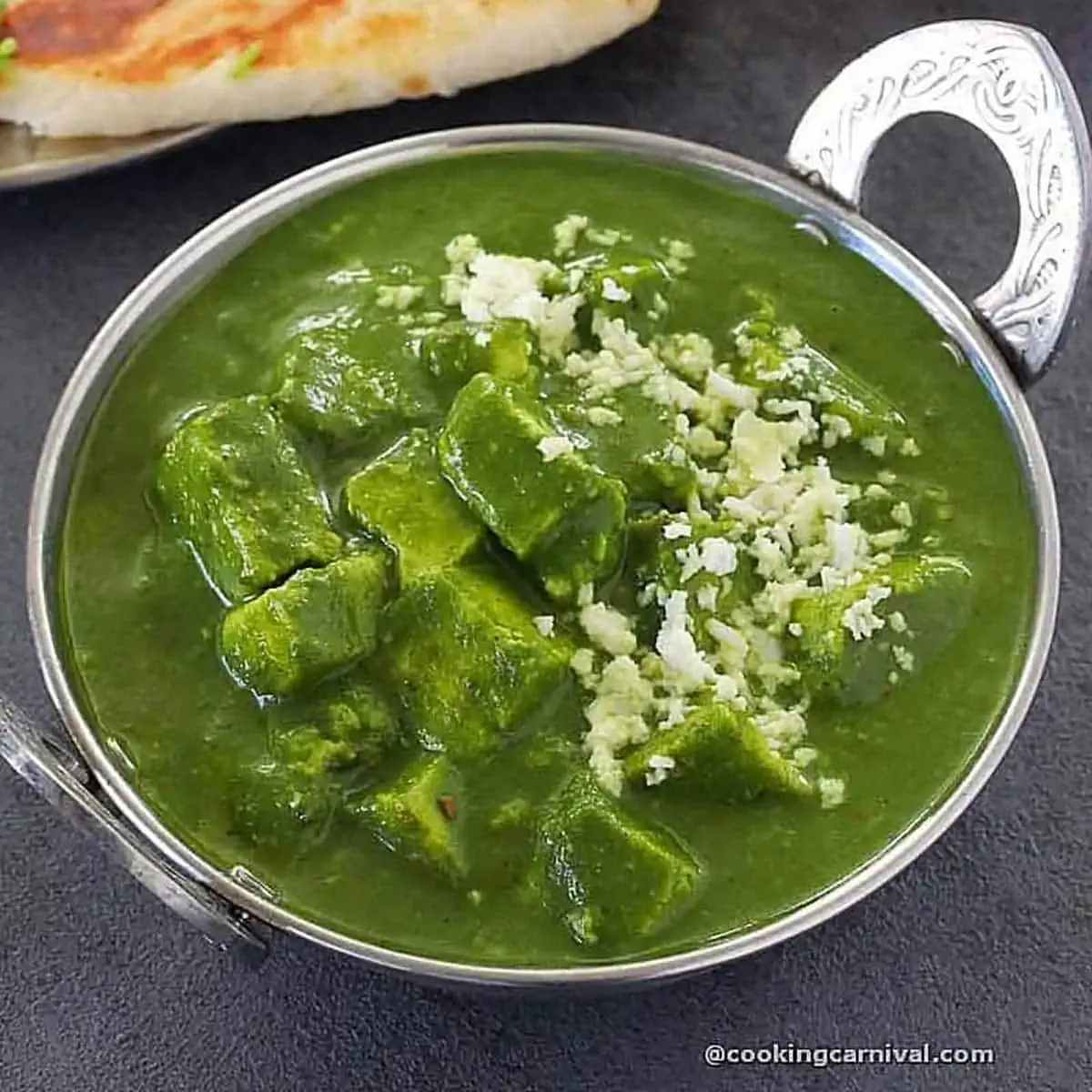 This creamy methi recipe is a popular Indian curry. Rich in texture, Paneer Methi Chaman is apt for special meals, parties, or weekend meals.
Get the Methi Chaman recipe.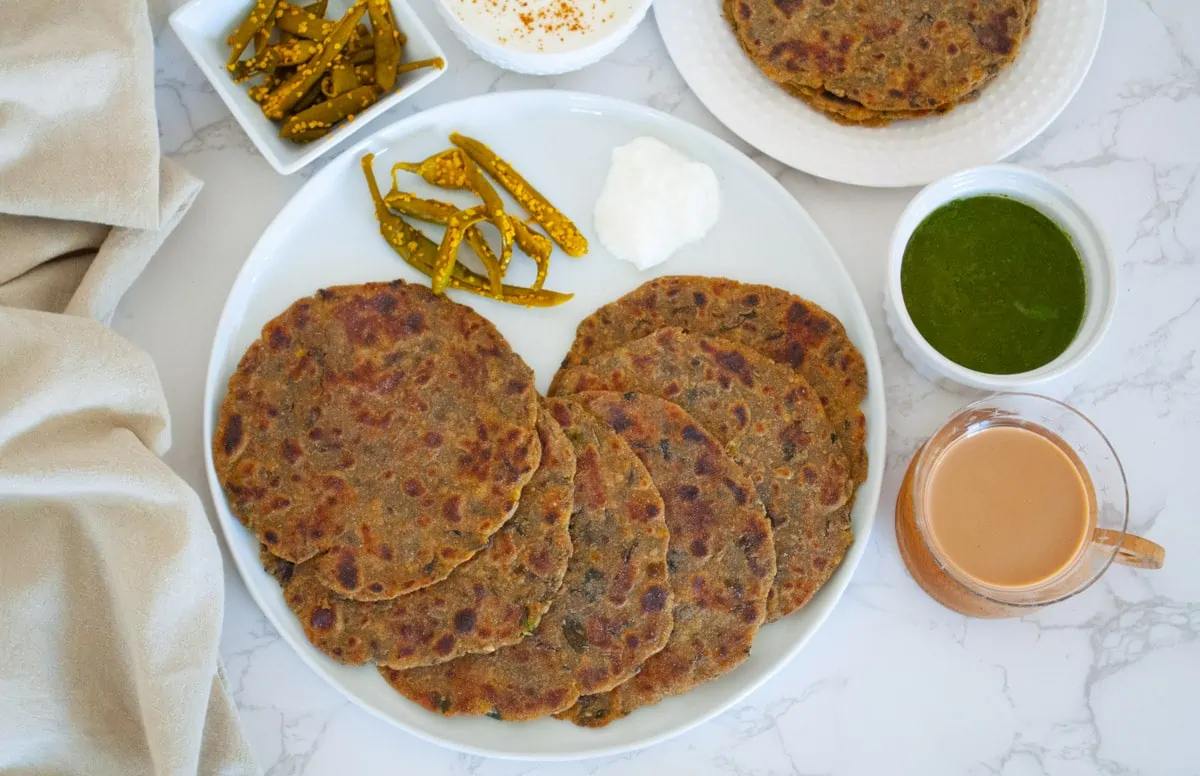 Methi Dhebra is a flavorful Gujarati flatbread that makes a terrific snack any time of day. They are subtly bitter and well-seasoned. Methi na Dhebra is a healthy snack made with bajra, whole wheat flour, fresh fenugreek leaves, and spices.
Get the Methi Dhebra recipe.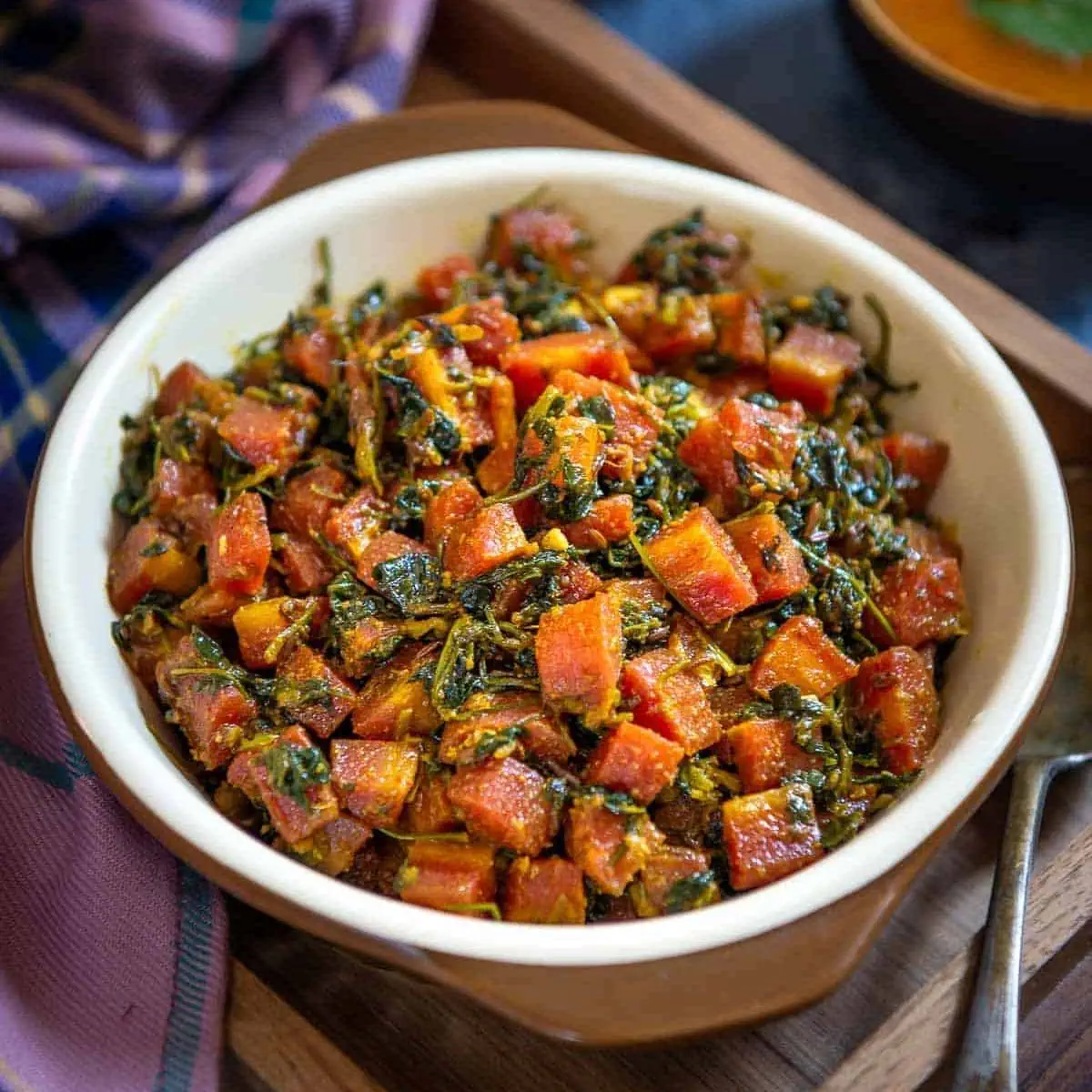 Gajar Methi (Carrot Fenugreek Stir Fry) is a simple Indian sabzi made using carrots, fresh fenugreek leaves, and spices. Serve it for simple everyday meals or pack it as a healthy lunch with roti or paratha.
Get the Gajar Methi Subzi recipe.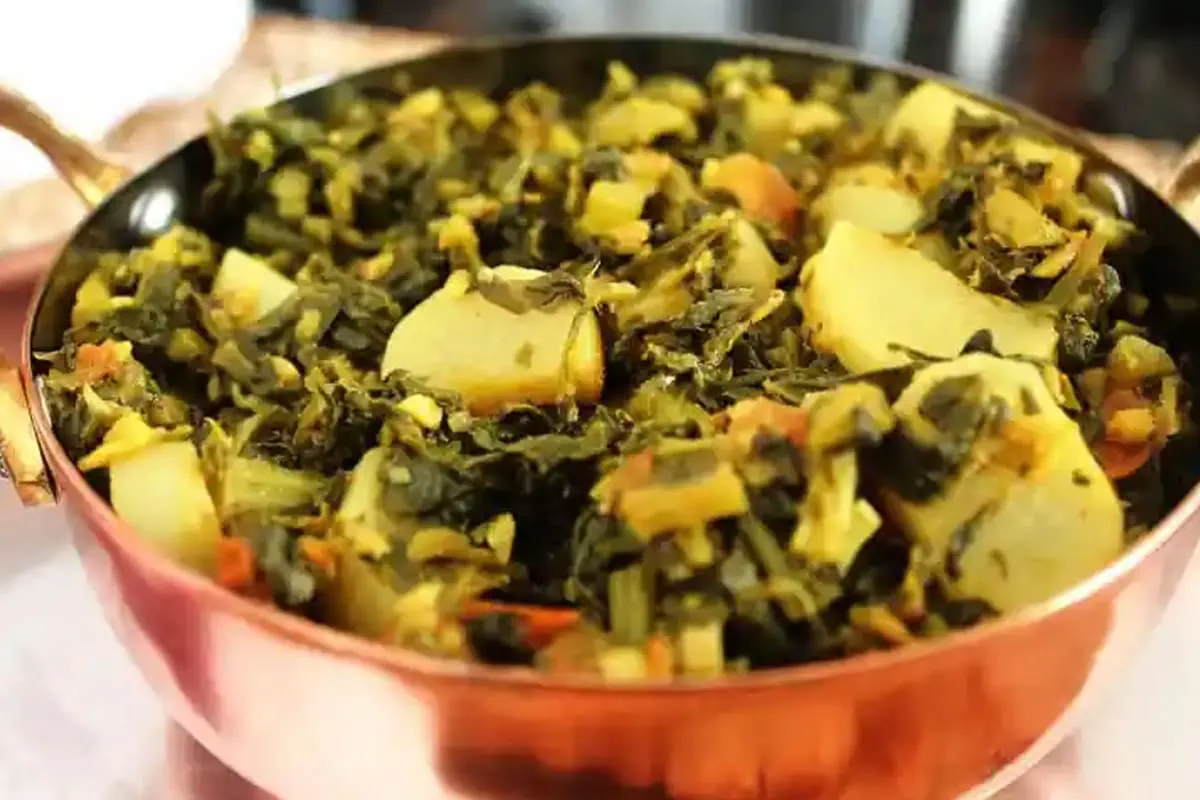 Methi Aur Mooli Ki Sabzi is a mildly flavored Daikon radish, and greens stir fry, typically a North Indian dish. A very healthy and easy preparation of fenugreek leaves with basic Indian spices.
Get the Methi Mooli Curry recipe.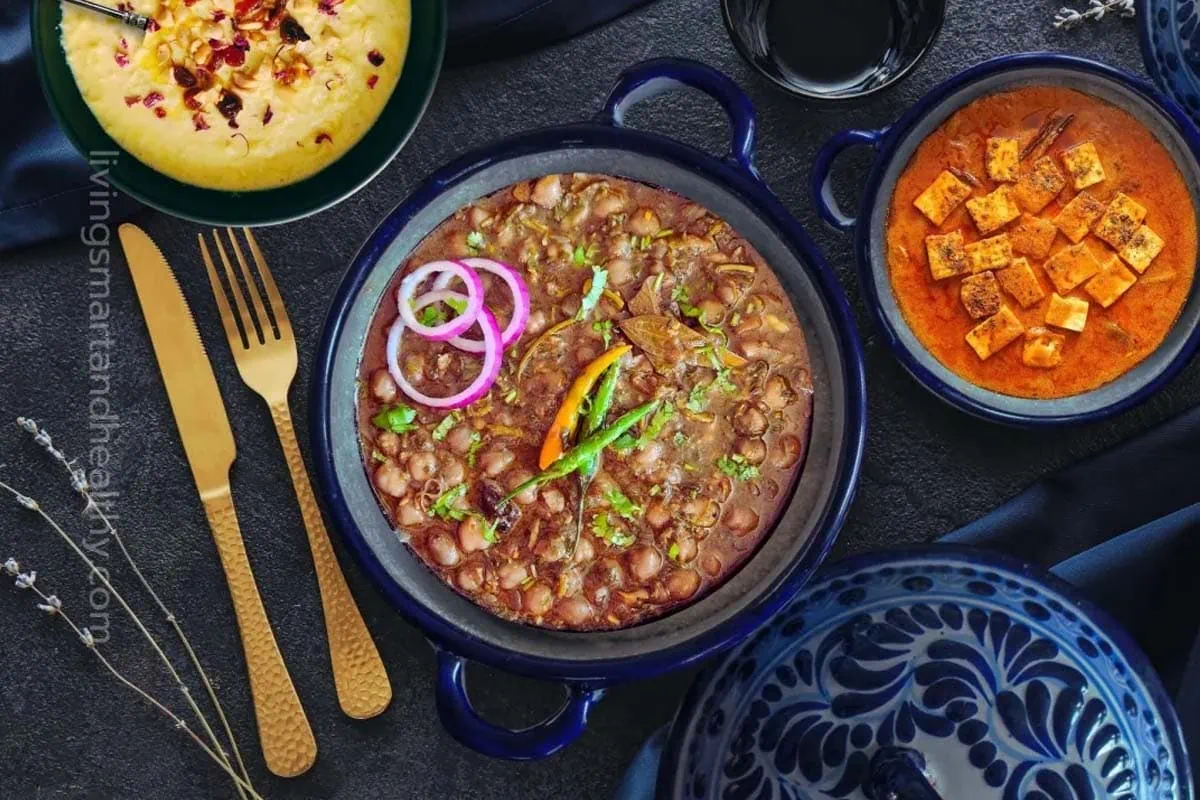 Methi Chole is a simple variation to the popular Indian chana masala recipe, with the addition of fenugreek leaves. This is a delicious curry to serve with paratha or rice.
Get the Methi Chole recipe.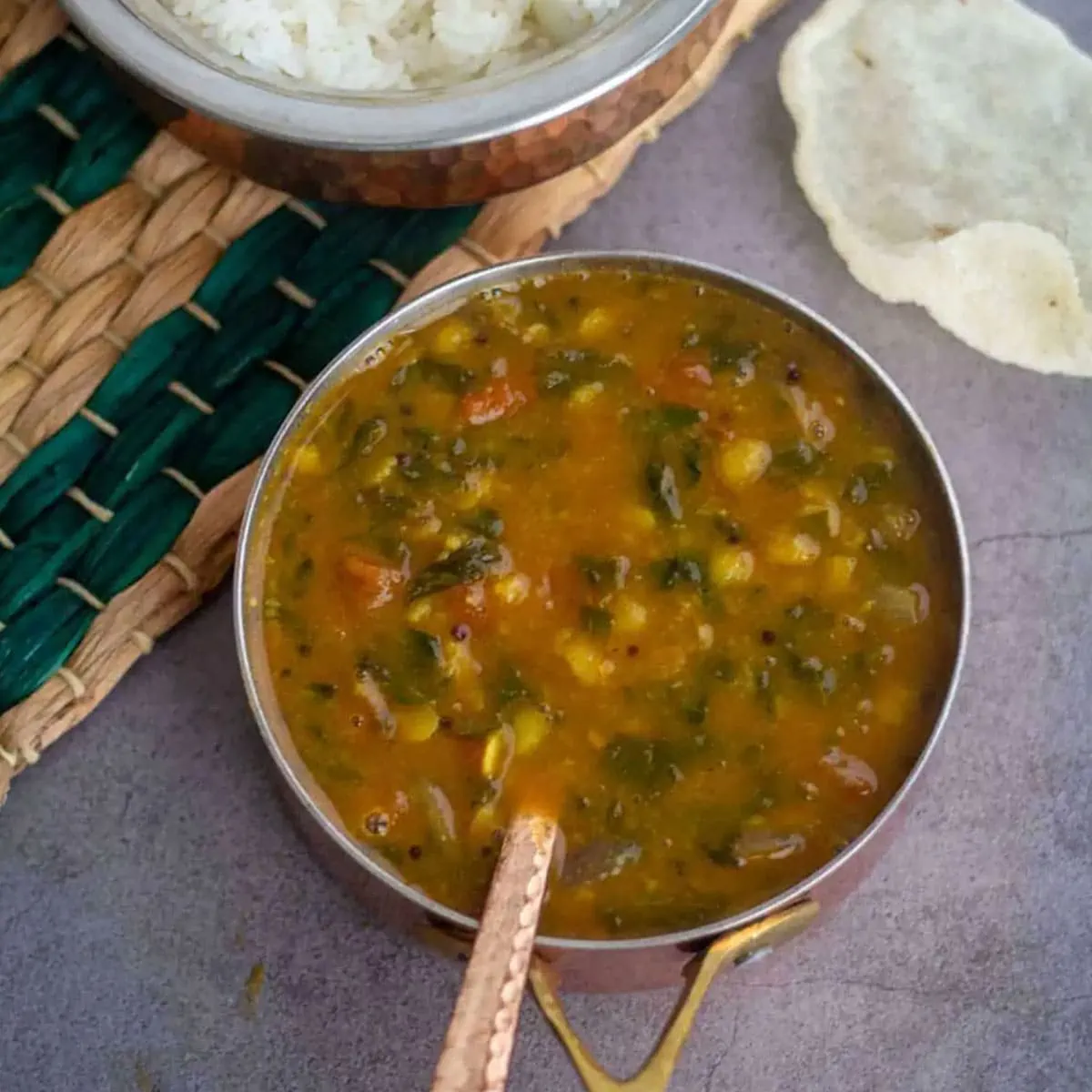 Fresh methi sambar or vendhaya keerai sambar is a healthy and delicious sambar recipe with the goodness of fresh fenugreek leaves. A delicious accompaniment to idli or steamed rice.
Get the Methi Sambar recipe.
This Methi Chicken made in the instant pot/pressure cooker comes together in 30 minutes for a flavorful weeknight dinner. Tender marinated chicken simmered in Indian curry sauce with fenugreek leaves makes for a lip-smacking dish everyone will enjoy!
Get the Methi Chicken recipe.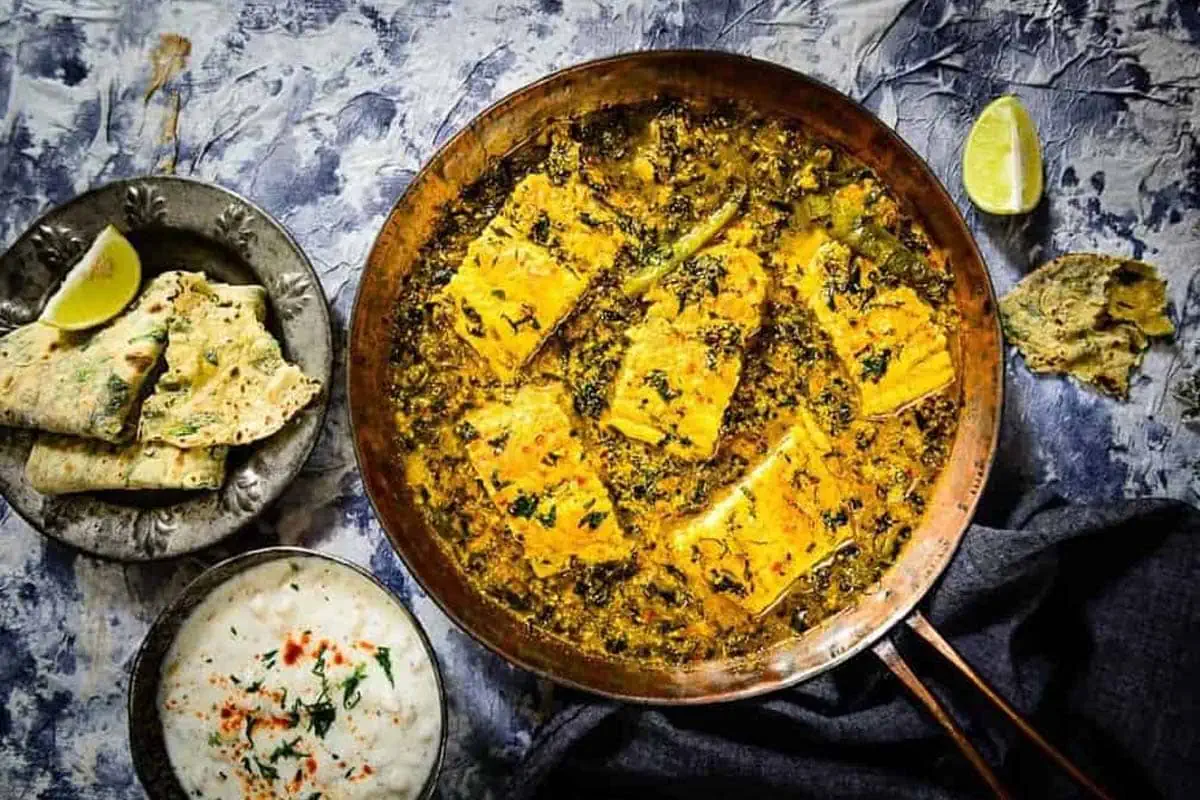 This flavourful Methi Machli is a special curry with fried fish simmered in spicy yogurt and fenugreek gravy. Serve this methi fish curry with steamed rice or lachha paratha.
Get the Methi Fish Curry recipe.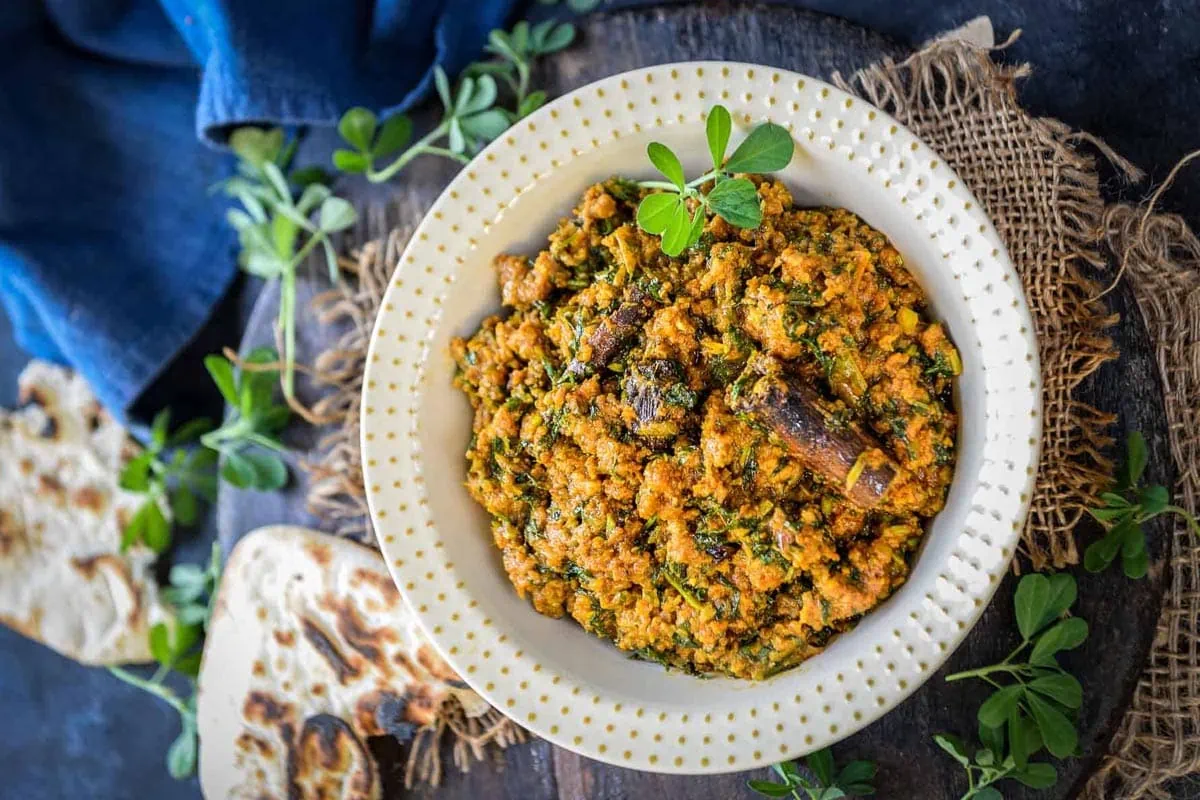 Methi Keema is a spicy curry made using mutton (goat meat) mince and fresh fenugreek leaves. It goes perfectly with naan or pav (savory dinner rolls).
Get the Methi Keema recipe.
15 Delicious Indian Cabbage Recipes That Will Make You Love This Humble Veggie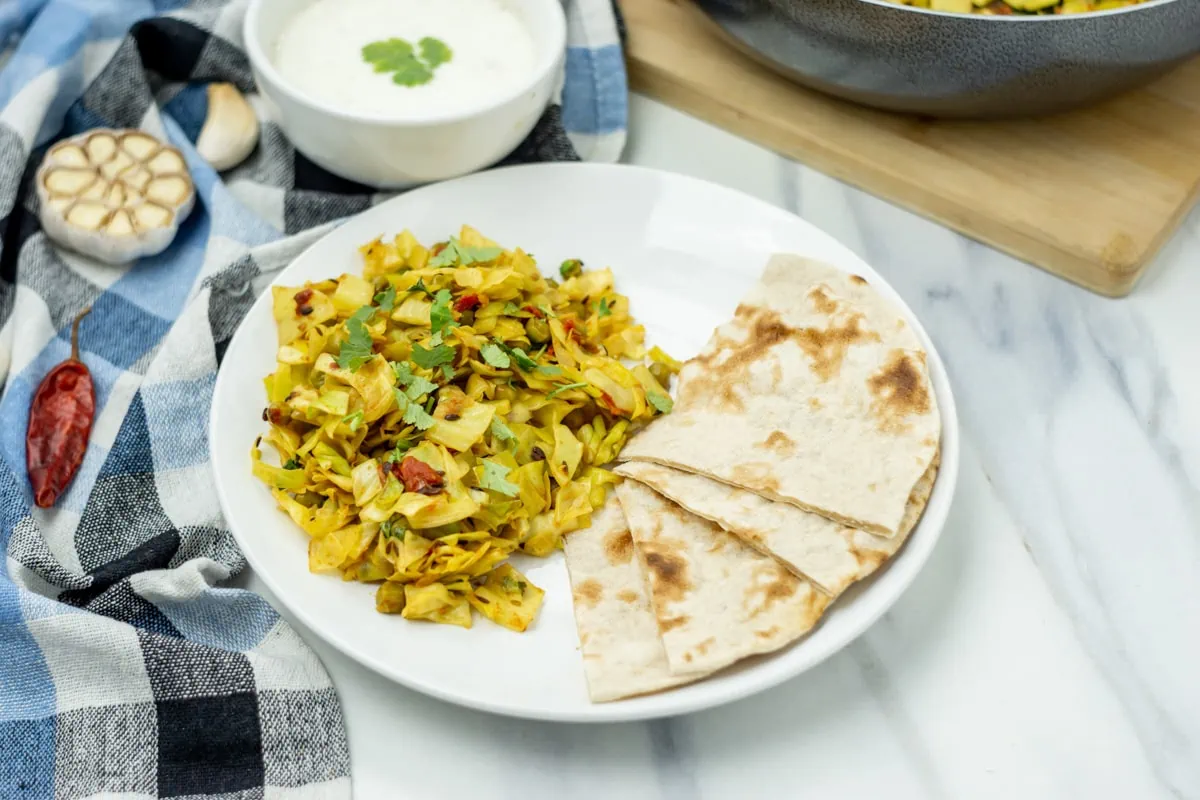 If you are looking for various ways to use the humble vegetable cabbage, look no further! From comforting stir fries to crispy fritters and steamed snacks, we've gathered 15 best Indian cabbage recipes to incorporate this healthy vegetable into your everyday meals.
Get the 15 Amazing Indian Cabbage Recipes.
13 Sweet and Savory Indian Sweet Potato Recipes You Need to Try Today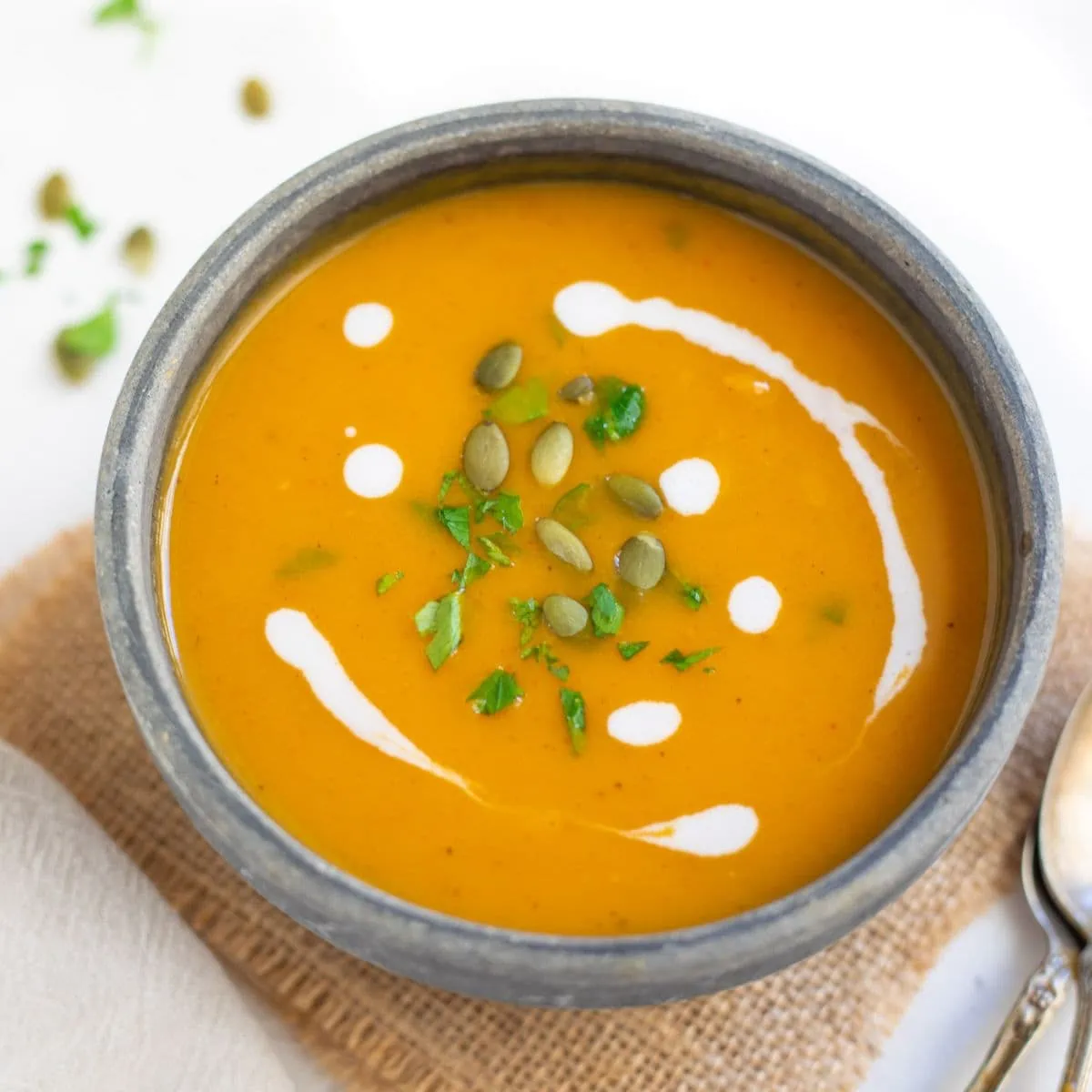 From comforting sweet potato curry to spicy potato tikki and sweet desserts, these 13 Indian Sweet Potato Recipes are the best you will find!
Get the 13 Amazing Indian Sweet Potato Recipes.
Okra-lovers, unite! Indulge in 12 amazing Indian okra recipes that will leave you craving more!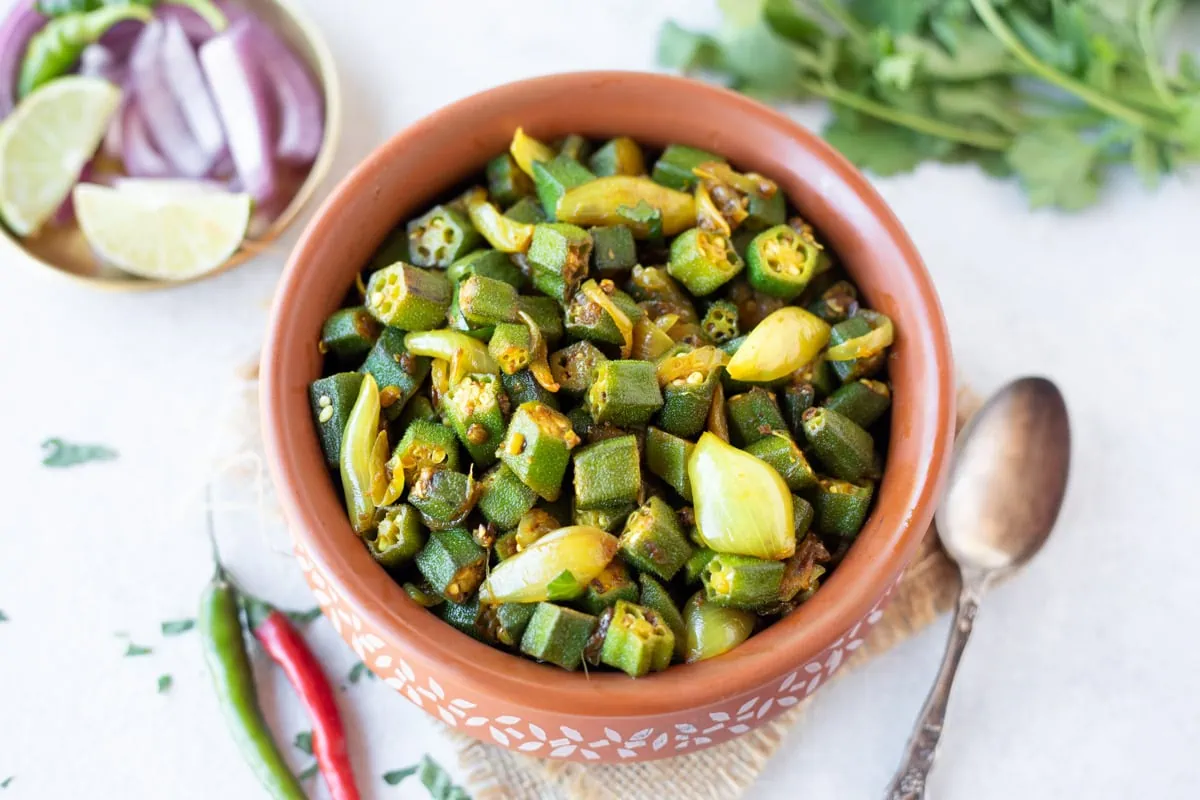 Are you tired of the same old okra recipes? Get ready to spice up your dinner menu with these 12 amazing Indian okra recipes!
Whether you're an okra lover or skeptic, these Indian okra recipes will make you fall in love with this vegetable!
Get the 12 Amazing Indian Okra Recipes.