One of the ingredients to make Hummus is Tahini. It is a paste made from sesame seeds and oil, commonly used in mediterranean and middle eastern cuisines. Tahini is a great source of calcium, manganese, and healthy omega-3 and omega-6 fatty acids. Here is an easy recipe for Tahini.
I asked myself - is tahini just an ingredient in hummus and baba ghanoush or can it be eaten on its own? I am sure you have this question too. Well, the good news is tahini can be used in many ways - it can be used as a dip for raw veggies or can be spread on toast, it can be used as a salad dressing, or as a sauce for cooking meats. And the best of all - it does make hummus much better, so try this simple recipe.
To make Tahini, all you need is 2 ingredients - sesame seeds and olive oil. After hearing this, will you ever buy tahini at the store? It is much better to make it at home, and also much tastier.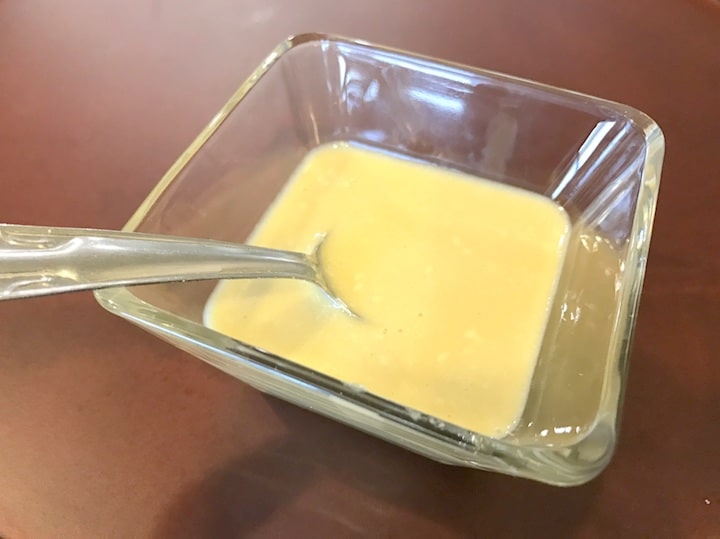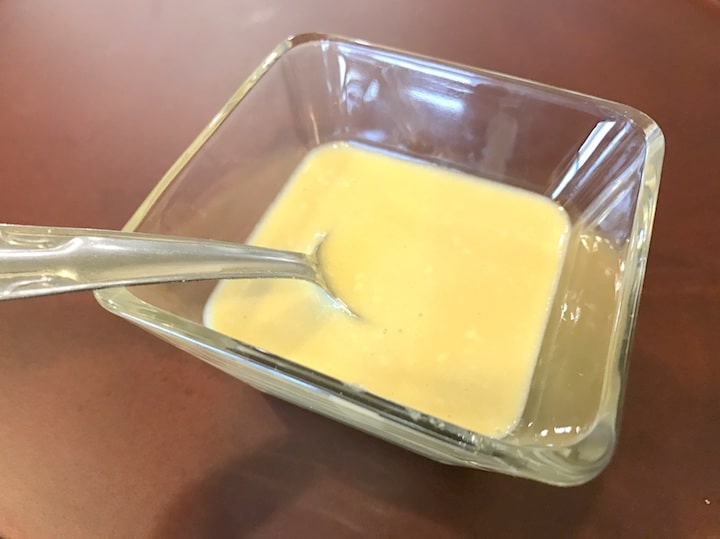 Just toast the sesame seeds. You can do this in a sauce pan or I prefer to do it in a microwave. It is much simpler and faster. I microwaved the sesame seeds for about 3 minutes (checking at one minute intervals). When they are light golden in color, they are ready to be cooled for the next step. If using a sauce pan on a stove top, be careful as they cook very quickly as we don't want them turning brown and giving a burnt taste. Then grind them to a smooth paste with olive oil.
Tahini can be used immediately or stored for a month in a refrigerator.
Use the Tahini that you just made, check out our easy Hummus recipe.
Tried this recipe?
Give a rating by clicking the ★ below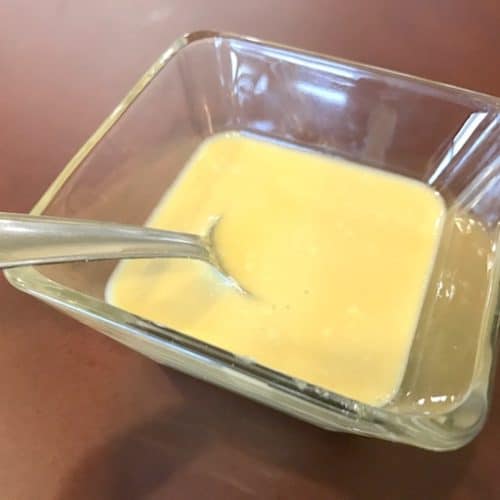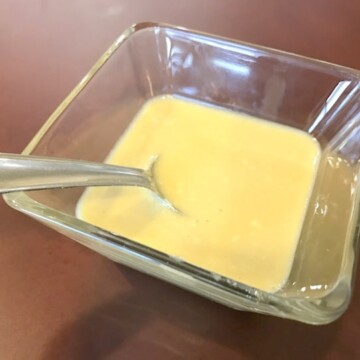 Tahini
Tahini made from sesame seeds is a great addition to hummus or used as a dip or salad dressing.
Instructions
Toast the sesame seeds in a microwave for about 3 minutes. You can toast in a pan as well. Take them off just as they turn golden (not brown). (Picture of seeds before toasting)

Let the toasted sesame seeds cool.

Transfer the sesame seeds to a grinder. Add the olive oil and salt. Grind to a smooth paste.

Tahini is ready to be used or served as a dip.
Note: Nutrition values are my best estimates. If you rely on them for your diet, use your preferred nutrition calculator.