As the year 2020 comes to an end, I want to take the time to thank you all and wish you a very Happy New Year. There's no denying it—2020 was the year of comfort food, With so many things happening around the world, including a pandemic. This year changed everything about daily life, but one small thing stayed the same: Sharing delicious and easy recipes.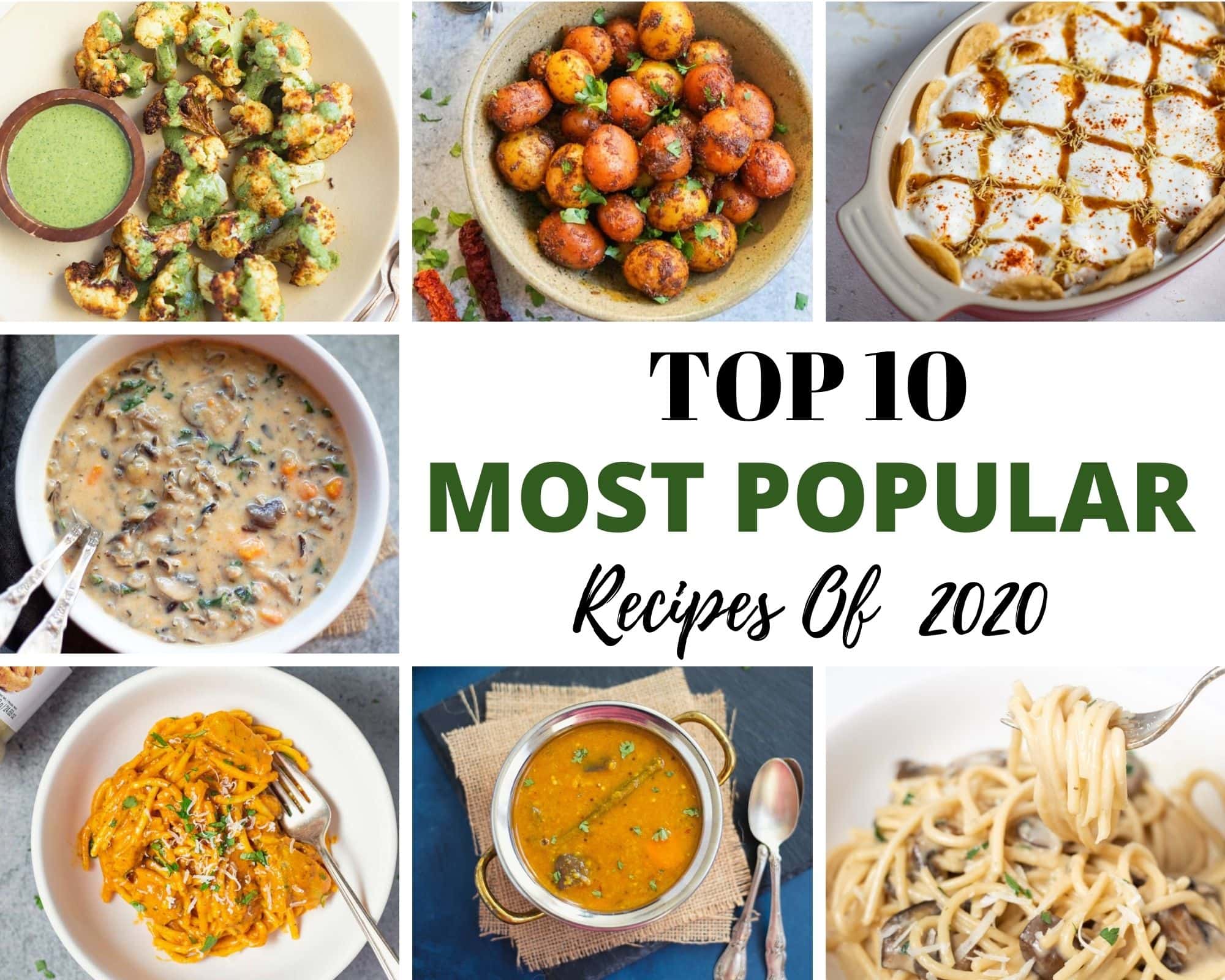 Today I am sharing your top 10 favorite recipes on Piping Pot Curry. This list is based on the statistics of what our readers (you all!) viewed, shared and cooked the most. I put in a lot of effort to make sure the recipes work for you, they are tested many times before they make to the blog. Thank you for trying and loving these recipes!
I hope you enjoyed seeing the most loved recipes for 2020 on Piping Pot Curry. How many of these have you tried? I would love to hear what recipes you would like to see in 2021. Leave a comment below or message me on Facebook or Instagram about recipes you want me to share in 2021!
Thank you all the readers and followers for an unexpected awesome 2020. I am looking forward to sharing many more delicious recipes in 2021!
See the Top 10 from other years: