As the year 2019 comes to an end, I want to take the time to thank you all and wish you a very Happy New Year. This has been a wonderful and exciting year for me, working on this blog and sharing my love for cooking, along with having our second daughter. I hope that you have made some memories cooking and sharing delicious food with your family and friends!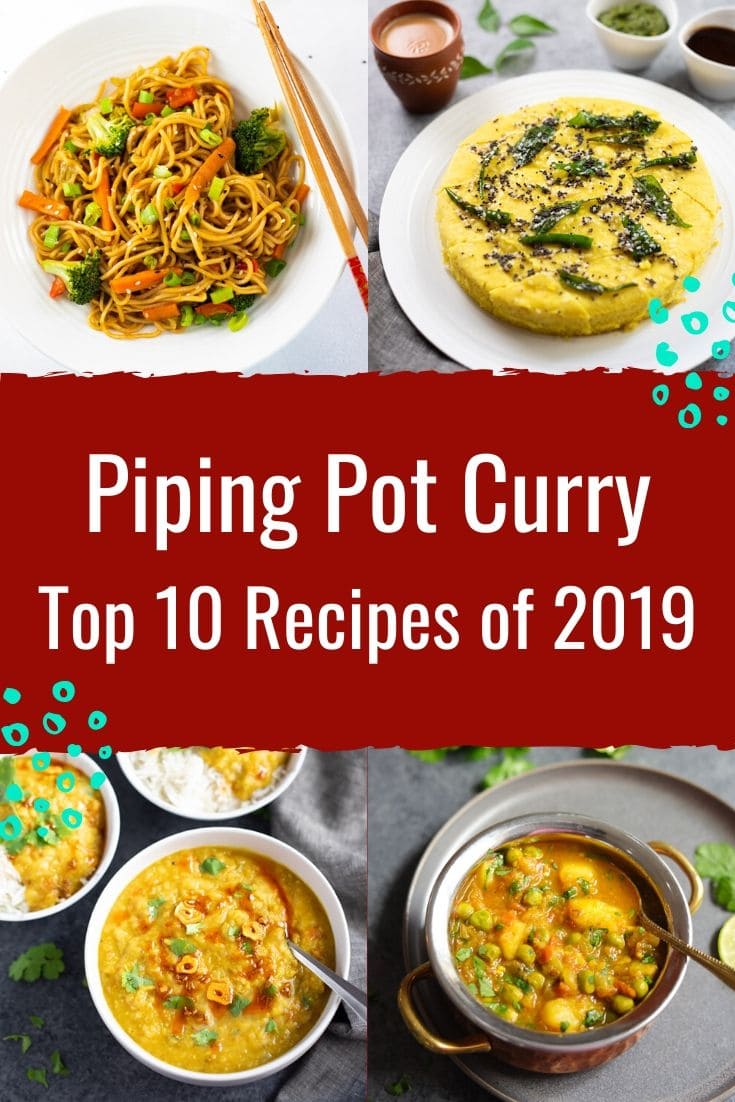 Today I am sharing your top 10 favorite recipes on Piping Pot Curry. This list is based on the statistics of what our readers viewed, shared and cooked the most. I put in a lot of effort to make sure the recipes work for you, they are tested many times before they make to the blog. Thank you for trying and loving these recipes!
I hope you enjoyed seeing the most loved recipes for 2019 on Piping Pot Curry. How many of these have you tried? I would love to hear what recipes you would like to see in 2o2o. Leave a comment below or message me on our facebook page about recipes you want me to share in 2020!
Thank you all the readers and followers for an awesome 2019. I am looking forward to sharing many more delicious recipes in 2020!
Here are some recipes collections that you might like to see: