As the year 2021 comes to an end, I'd want to thank you all and wish you a very Happy New Year. There's no doubting that 2021 was the year of comfort food. I hope that you have made some memories cooking and sharing delicious food with your family and friends!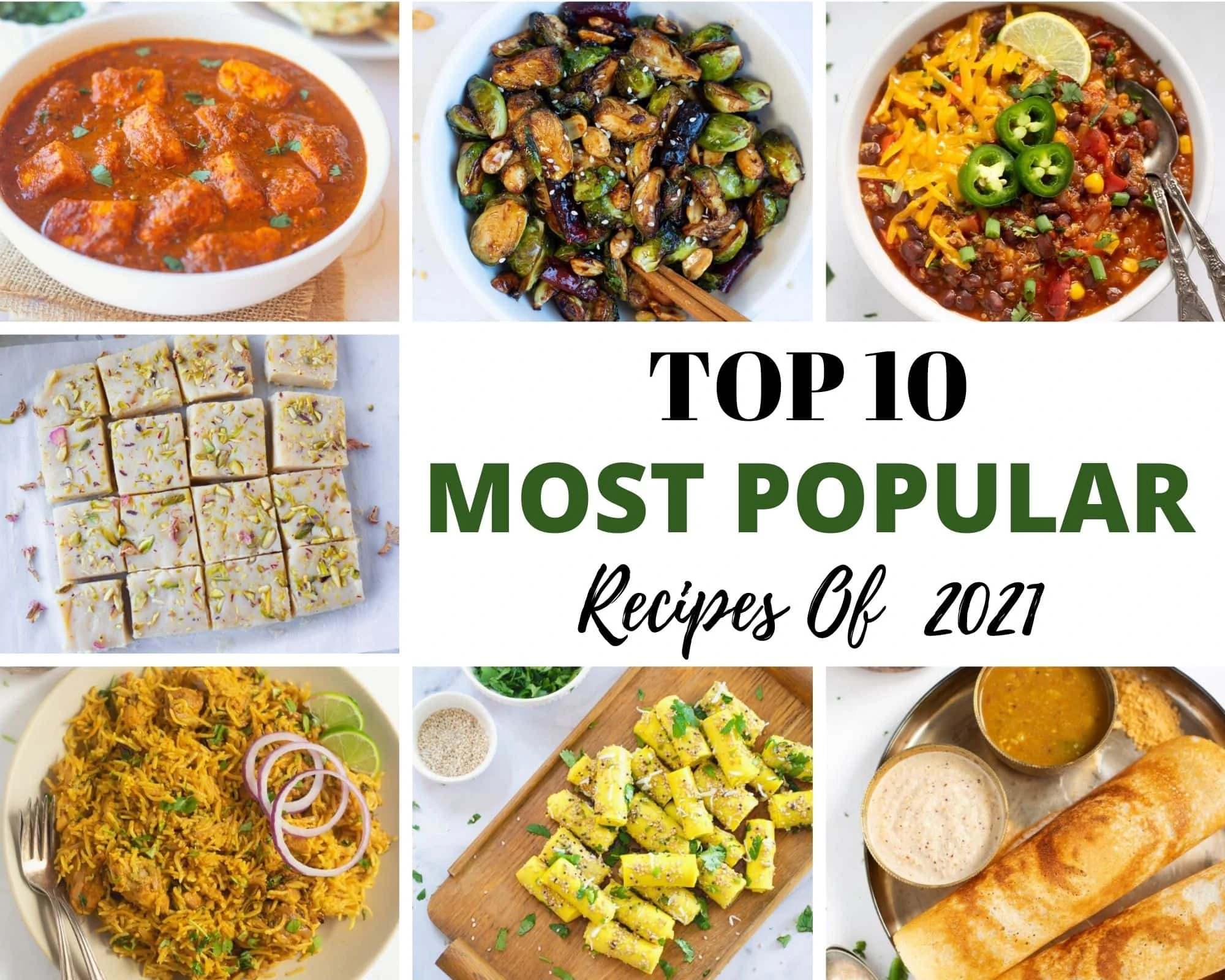 Today I'm going to share your top ten favorite Piping Pot Curry recipes for 2021. This ranking is based on data from our readers (you!) who saw, shared, and cooked the most. I put forth a lot of effort to ensure that the recipes work for you, and they are tested several times before they appear on the site.
I am grateful and thankful to YOU all, my readers, for your love and support to make 2021 a memorable and successful year! You all make my work completely worth it, by liking, commenting, saving, sharing and most importantly, trying my recipes.
I hope you enjoyed seeing the most loved recipes for 2021 on Piping Pot Curry. How many of these have you tried? I would love to hear what recipes you would like to see in 2022. Leave a comment below or message me on Facebook or Instagram about recipes you want me to share in 2021!
Thank you all the readers and followers for an unexpected awesome 2021. I am looking forward to sharing many more delicious recipes in 2022!
See the Top 10 from other years: