Are you a vegetarian and looking for delicious and easy-to-make Mexican dishes for Cinco de Mayo? In this post, we've compiled a list of 17 amazing vegetarian Mexican recipes that will satisfy your cravings. From spicy enchiladas to savory black bean tacos, these dishes will transport you to the streets of Mexico.
We love the bold and vibrant flavors of Mexican food. With their use of fresh herbs, spices, and vegetables, these dishes are not only delicious but also packed with essential nutrients.
If you are trying to host a vegetarian Mexican party or want to enjoy some healthy Mexican meals for Meatless Monday, these recipes have a great variety from appetizers to soups and main dishes. Enjoy this collection of 17 Vegetarian Mexican Recipes, and comment below with your favorites!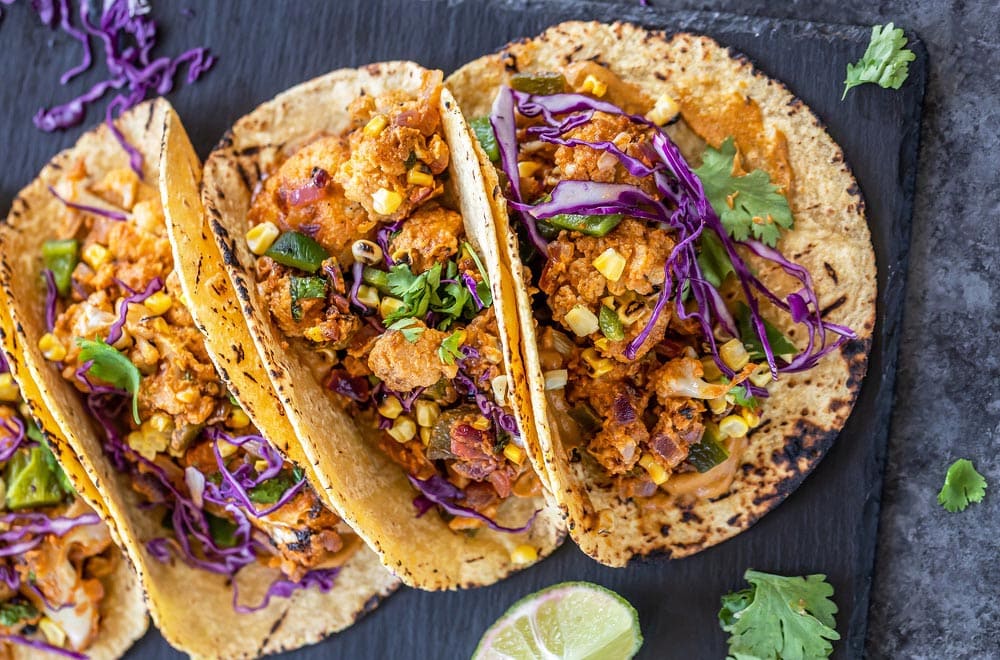 Cauliflower Tacos with roasted corn, poblano peppers, and a creamy cashew chipotle sauce! Topped with cabbage for the crunch, these vegan tacos are perfect for an easy dinner.
Get the Taco recipe.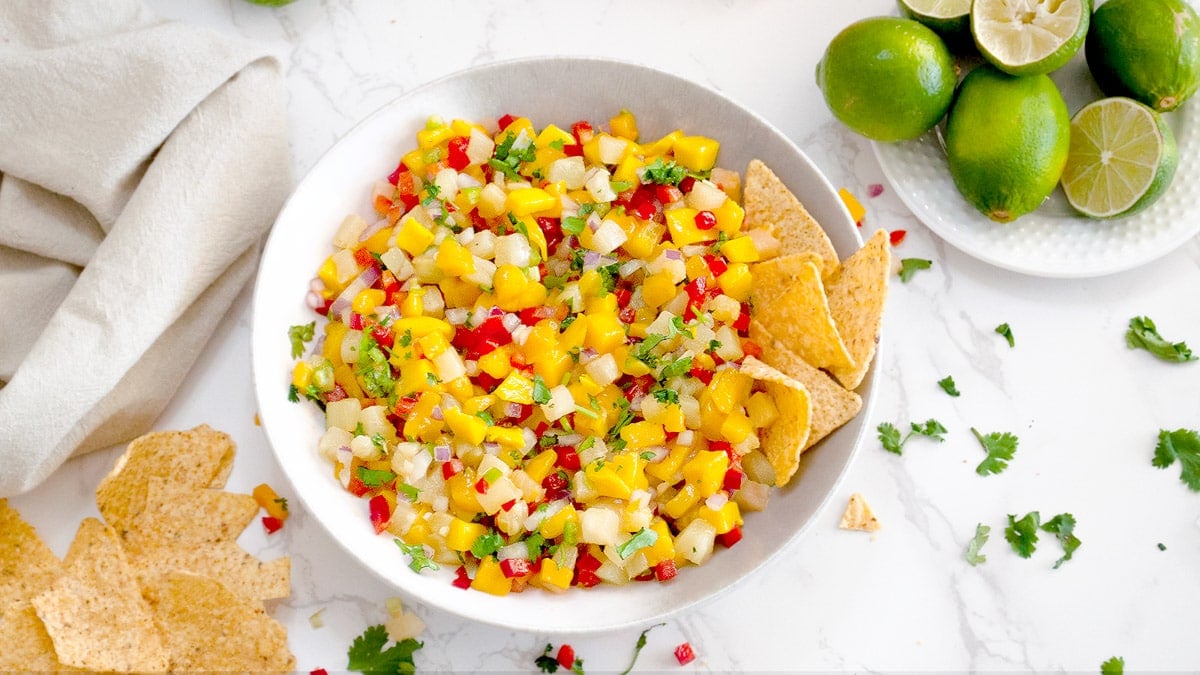 This sweet, spicy Pineapple Mango Salsa is refreshing and bursting with tropical flavors, perfect for summer. Serve it with tacos, or enjoy it as a dip with chips.
Get the Pineapple Mango Salsa recipe.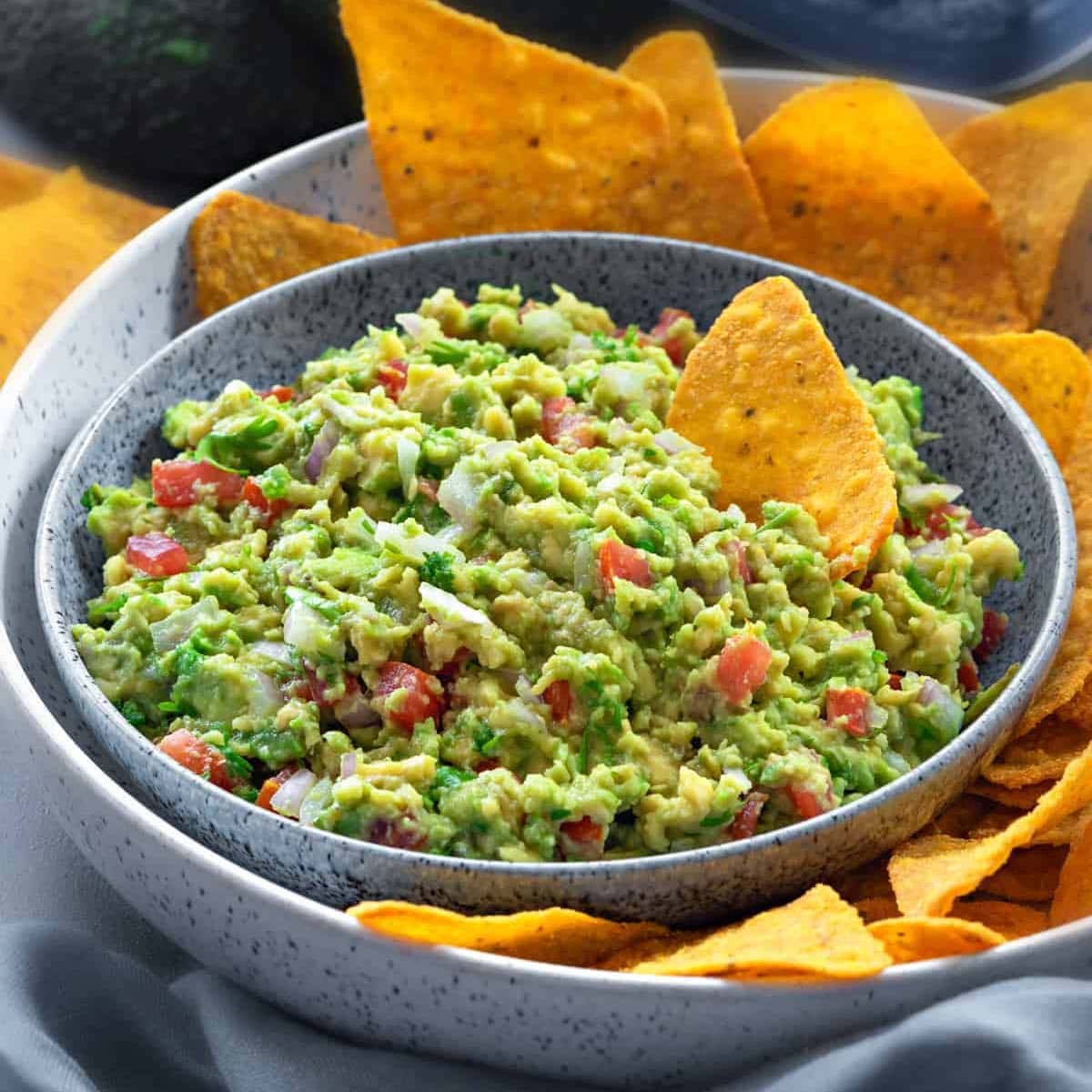 This super easy and authentic homemade Guacamole recipe is naturally gluten-free and vegan, making it a perfect appetizer for anyone. Spend just 10 minutes making this delicious and healthy avocado dip today.
Get the Guacamole recipe.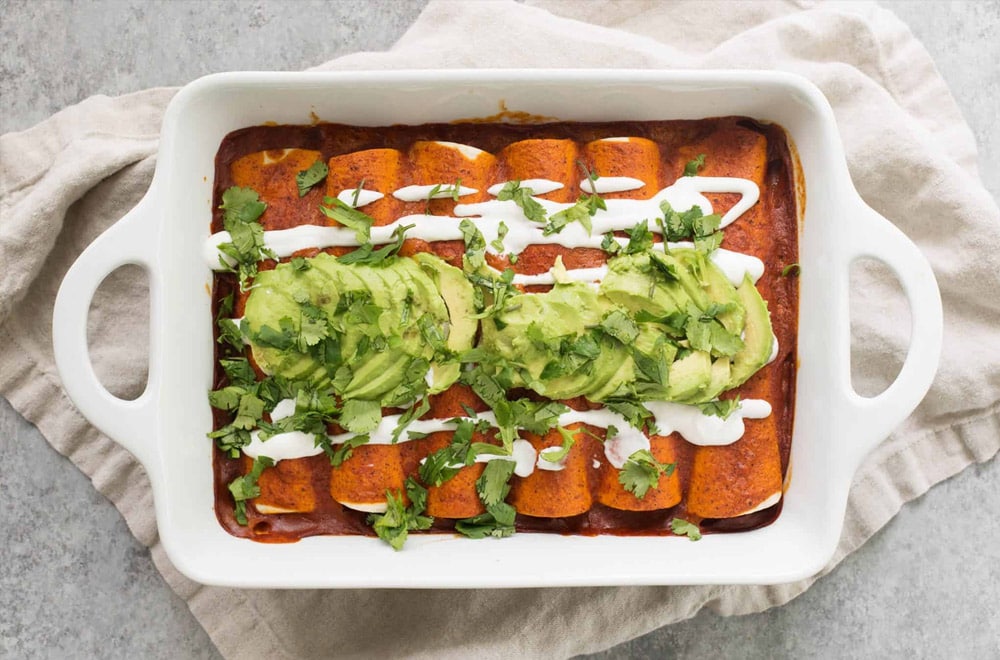 Vegan Fajita Enchiladas are a delicious and flavorful twist on the classic Mexican dish. They are filled with a sautéed mixture of colorful bell peppers, onions, and beans, seasoned with spices, and rolled up in soft flour tortillas. Then they are smothered in a savory enchilada sauce and baked until hot and bubbly.
These vegetarian enchiladas are easy to make and perfect for a weeknight dinner or a festive gathering for Cinco de Mayo.
Get the Fajita Enchiladas recipe.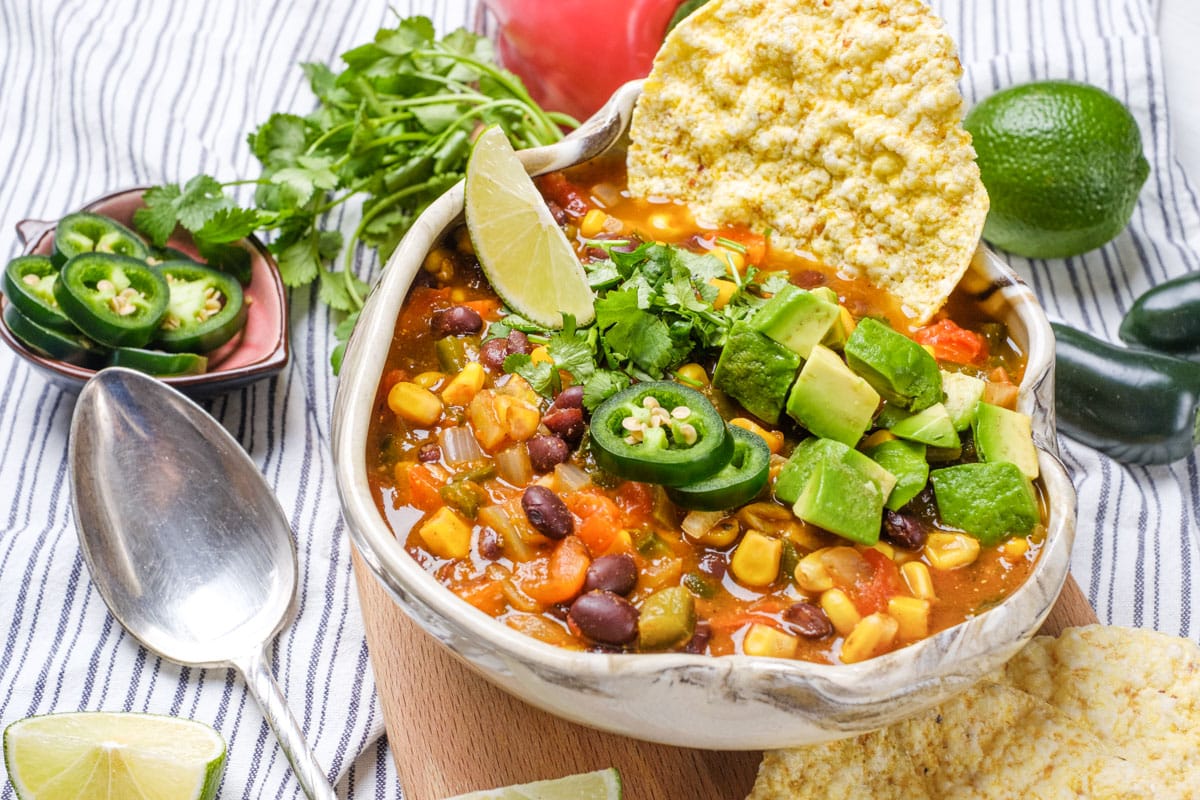 This Vegetarian Taco Soup recipe is perfect for a cozy night in or to serve at a get-together. It's packed with beans, corn, and tomatoes, making it a filling and healthy meal.
Plus, it's made in a pressure cooker for quick and easy cooking! Serve it with tortilla chips and avocado for a satisfying and delicious meal.
Get the Taco Soup recipe.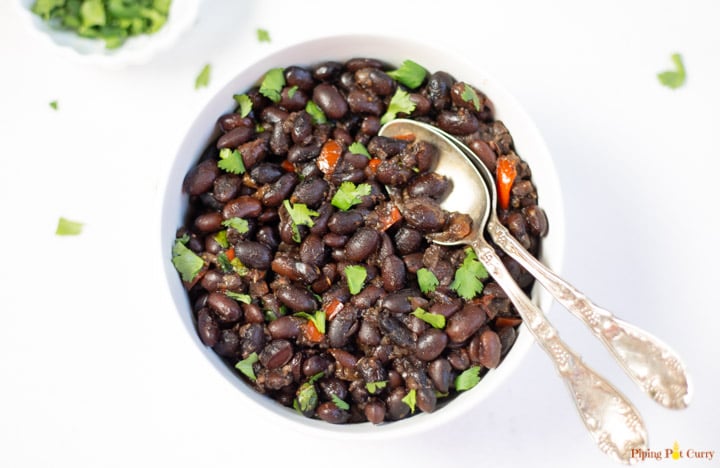 Packed with protein, fiber, and lots of flavor, these healthy Mexican Black Beans made in Instant Pot are the perfect side dish for a Mexican feast. You can cook the beans from dry or after soaking them. These beans are vegan & gluten-free!
Get the Mexican Black Beans recipe.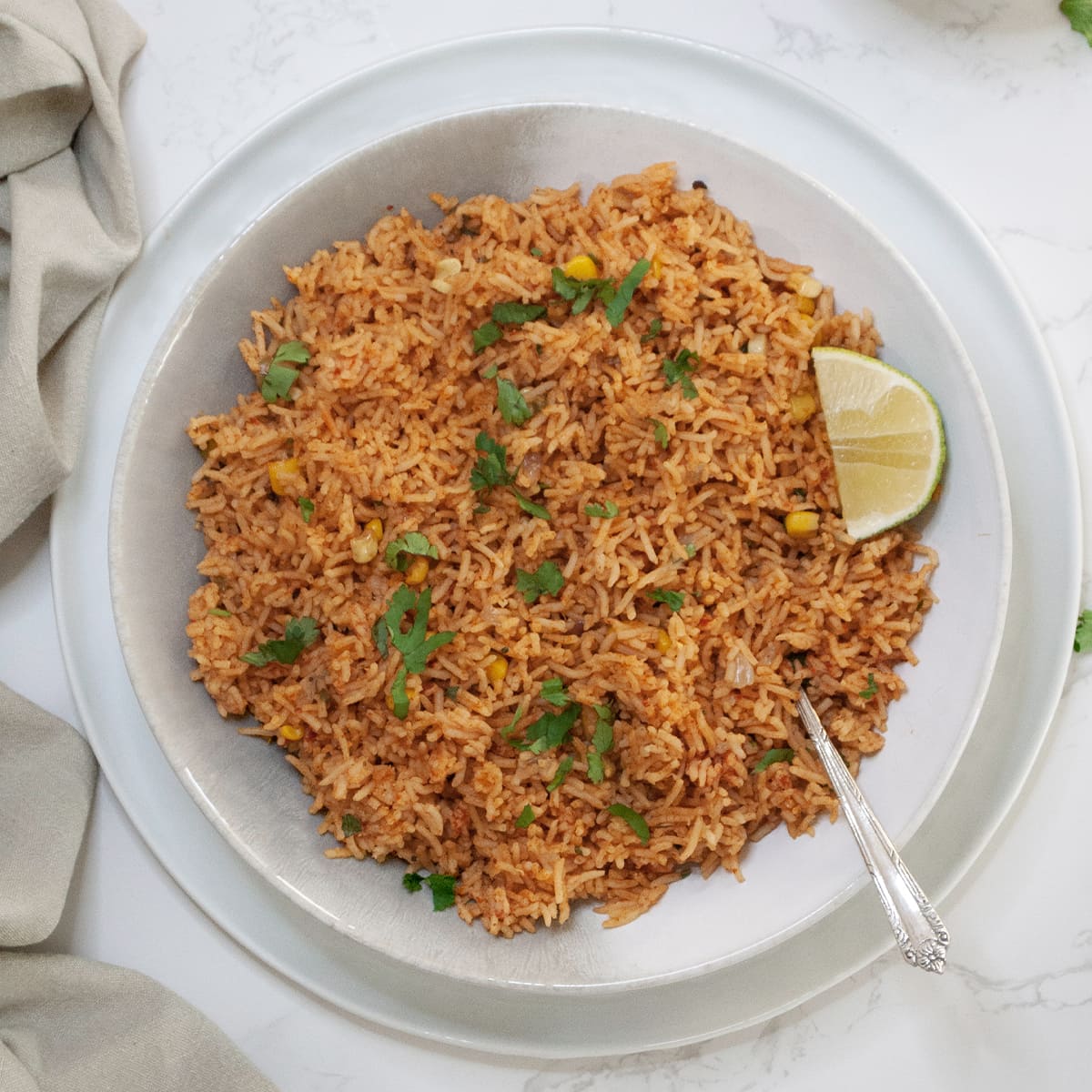 This Instant Pot Spanish Rice, often known as Mexican Rice or Arroz Rojo, is full of flavor, easy to make, and incredibly tasty. This versatile Spanish Rice is a wonderful side dish for any meal!
Get the Spanish Rice recipe.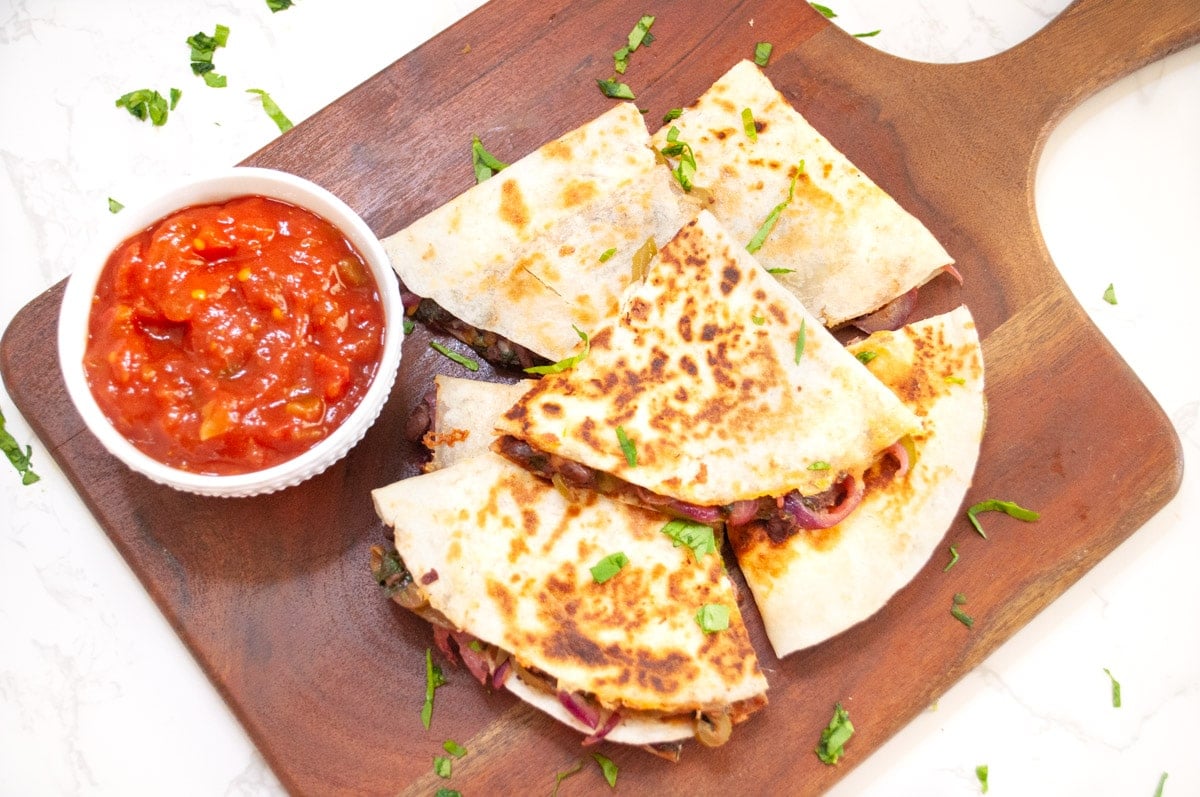 Loaded black beans quesadillas are packed with beans, sautéed onions, bell pepper, spinach, and a generous amount of cheese. They are hearty and make a quick and easy weeknight meal that can be customized to your taste!
Get the Black Bean Quesadilla recipe.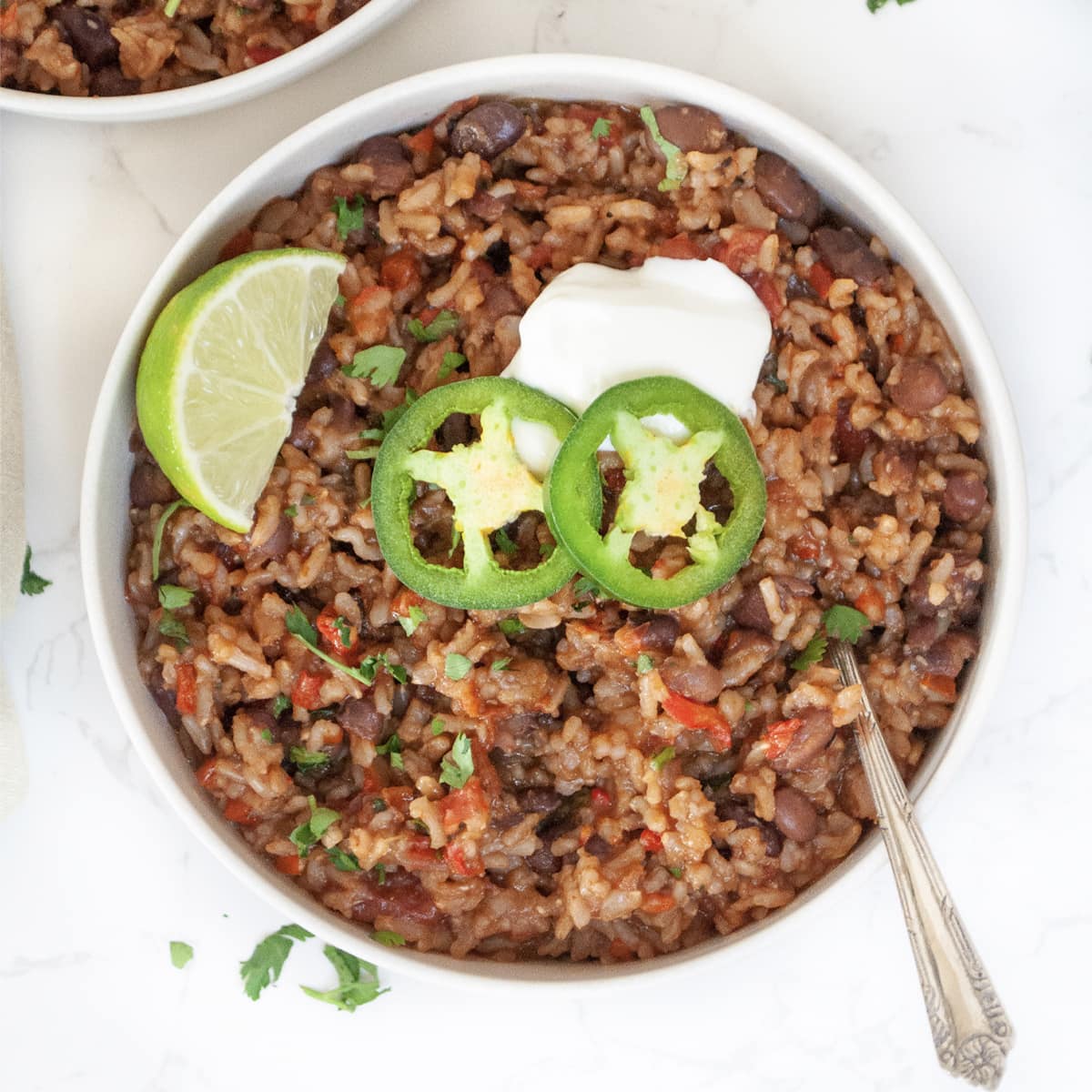 These Mexican Instant Pot Rice and Beans are flavorful, easy to make, and wonderfully delicious. This dump-and-go recipe has brown rice, beans, broth, fire-roasted tomatoes, and spices. A delightful vegan and gluten-free dish for dinner!
Get the Beans and Rice recipe.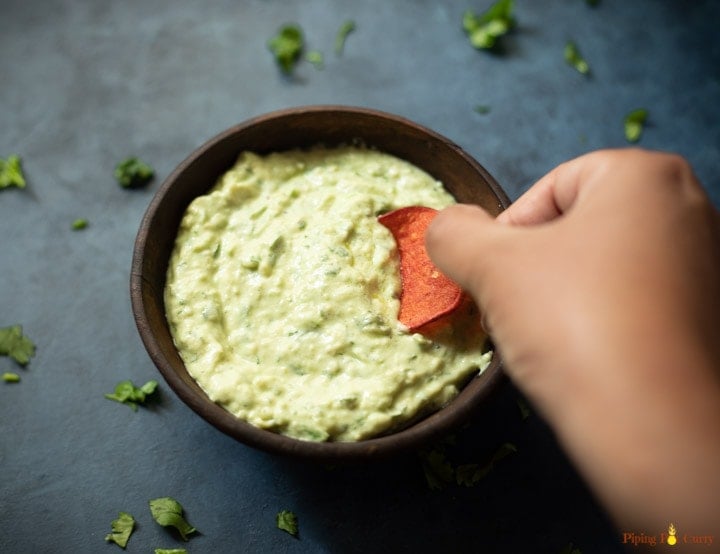 This magical Creamy Avocado Cilantro Sauce is finger-licking delicious. It takes just 5 minutes to make in a blender and is perfect on tacos, burgers, salads, or just as a side with chips and vegetables.
Get the Avocado Cilantro Sauce recipe.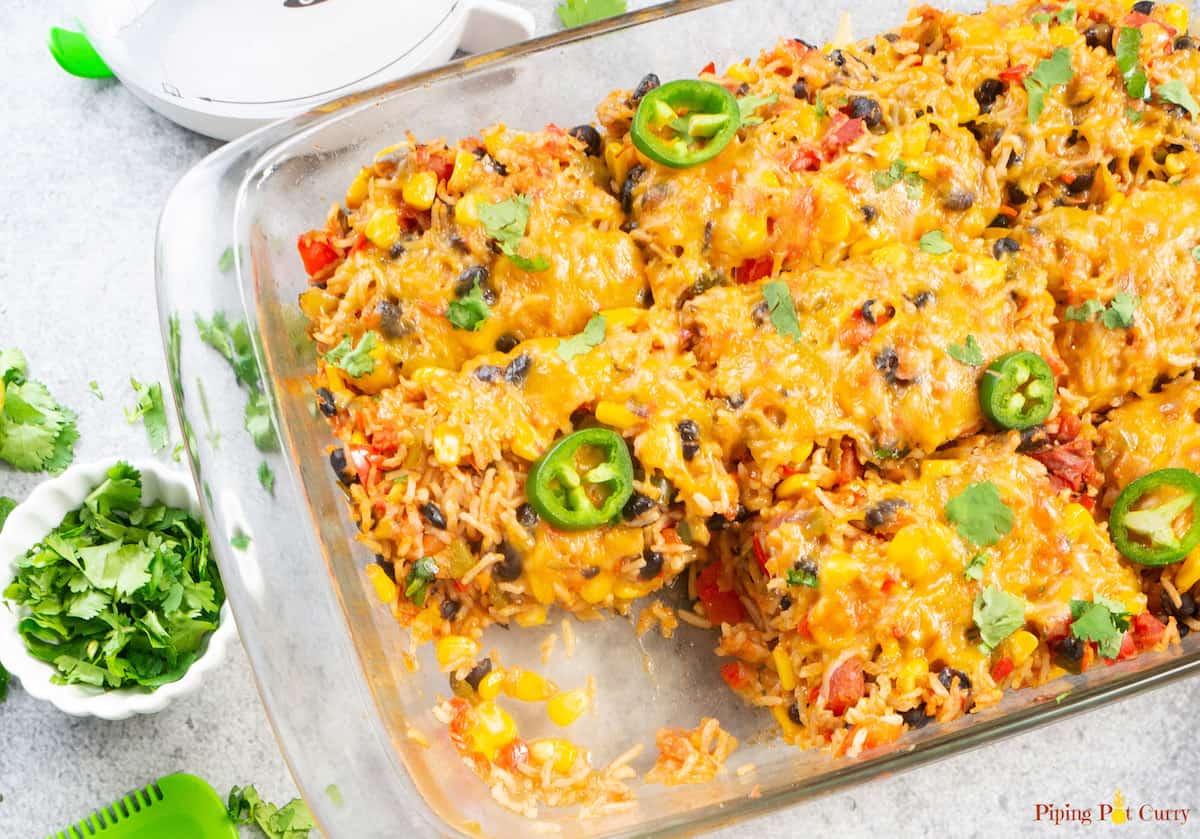 Healthy Vegetarian Mexican Casserole with Rice & Beans is easy to make and filled with cheesy goodness, brown rice, and lots of veggies. It is a great addition to your next dinner party or Cinco de Mayo feast. It can be made ahead and frozen, making it easy and quick to put together.
Get the Mexican Casserole recipe.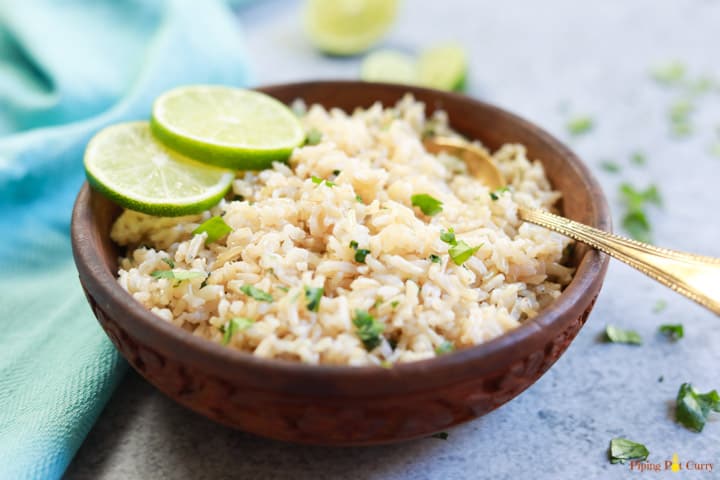 This Cilantro Lime Brown Rice is easy, healthy, and tasty! This Cilantro Lime Rice tastes just like Chipotle. The fresh cilantro and lime flavors make it a wonderful side dish or ingredient for burritos or bowls!
Get the Cilantro Lime Rice recipe.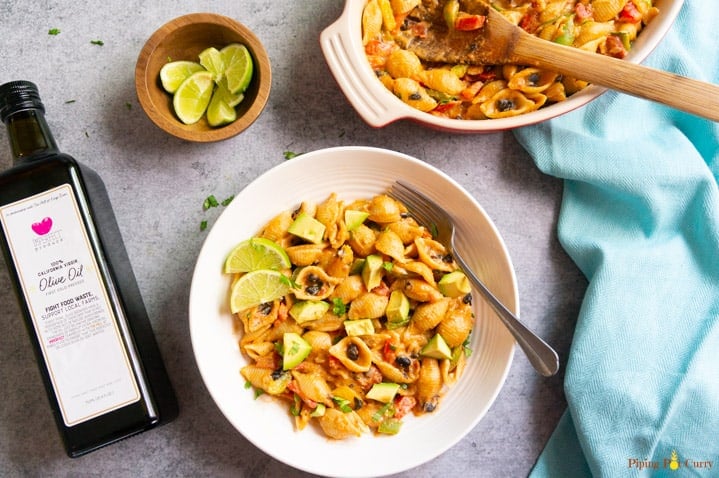 Loaded with veggies and lots of flavors, this Vegetarian Fajita Pasta is our favorite Mexican fusion pasta dinner. Fire-roasted tomatoes, black beans, colorful bell peppers, sour cream, and cheese make this a healthier pasta dish. Make it as a one-pot dish in the Instant Pot or Stovetop.
Get the Fajita Pasta recipe.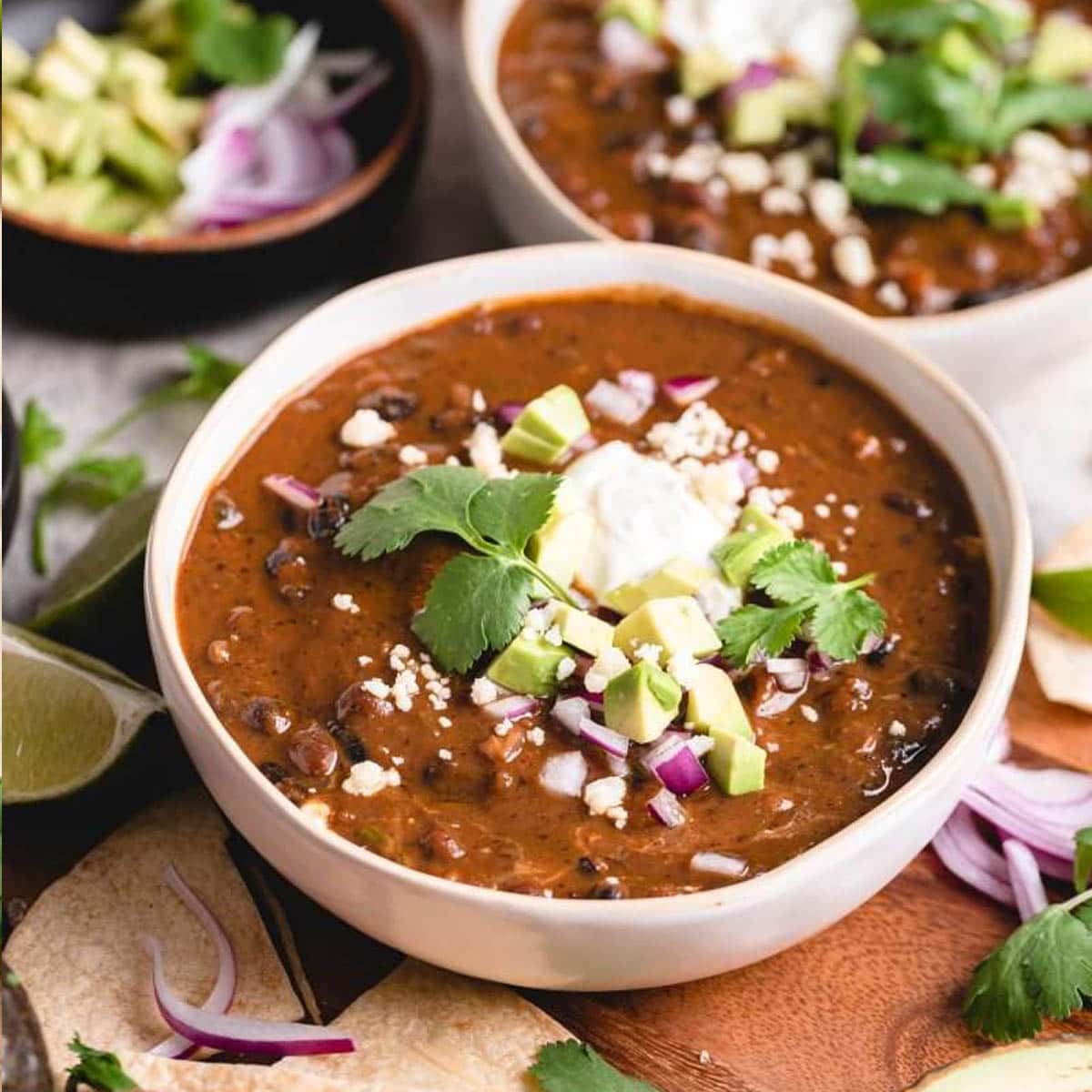 This black bean soup recipe is delicious, nutritious, and vegetarian. It is packed with protein and fiber and easy to make in the instant pot. Customize it with your favorite toppings like avocado, cilantro, and sour cream. Perfect for a quick weeknight dinner or meal prep for the week, as it freezes super well.
Get the Black Bean Soup recipe.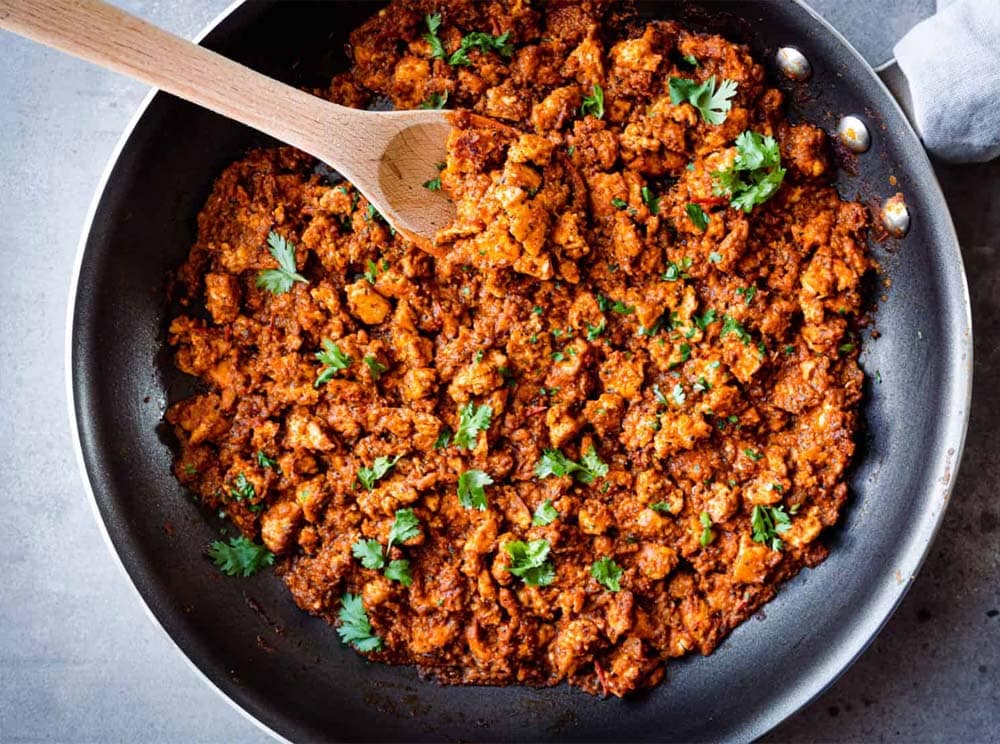 You may never go back to Chipotle after trying this copycat Sofritas recipe! Meaty tofu crumbles are simmered in a smoky, tangy sauce made from chile peppers and spices. It's deceptively healthy and is going to be your new favorite vegan burrito bowl topping!
Get the Sofritas recipe.
A copycat vegetarian version of the Taco Bell Mexican Pizza recipe that tastes better than the original, and it's BAKED. This vegetarian Mexican Pizza is made with refried beans, cheese, tomatoes, scallions, and jalapenos.
Get the Taco Bell recipe.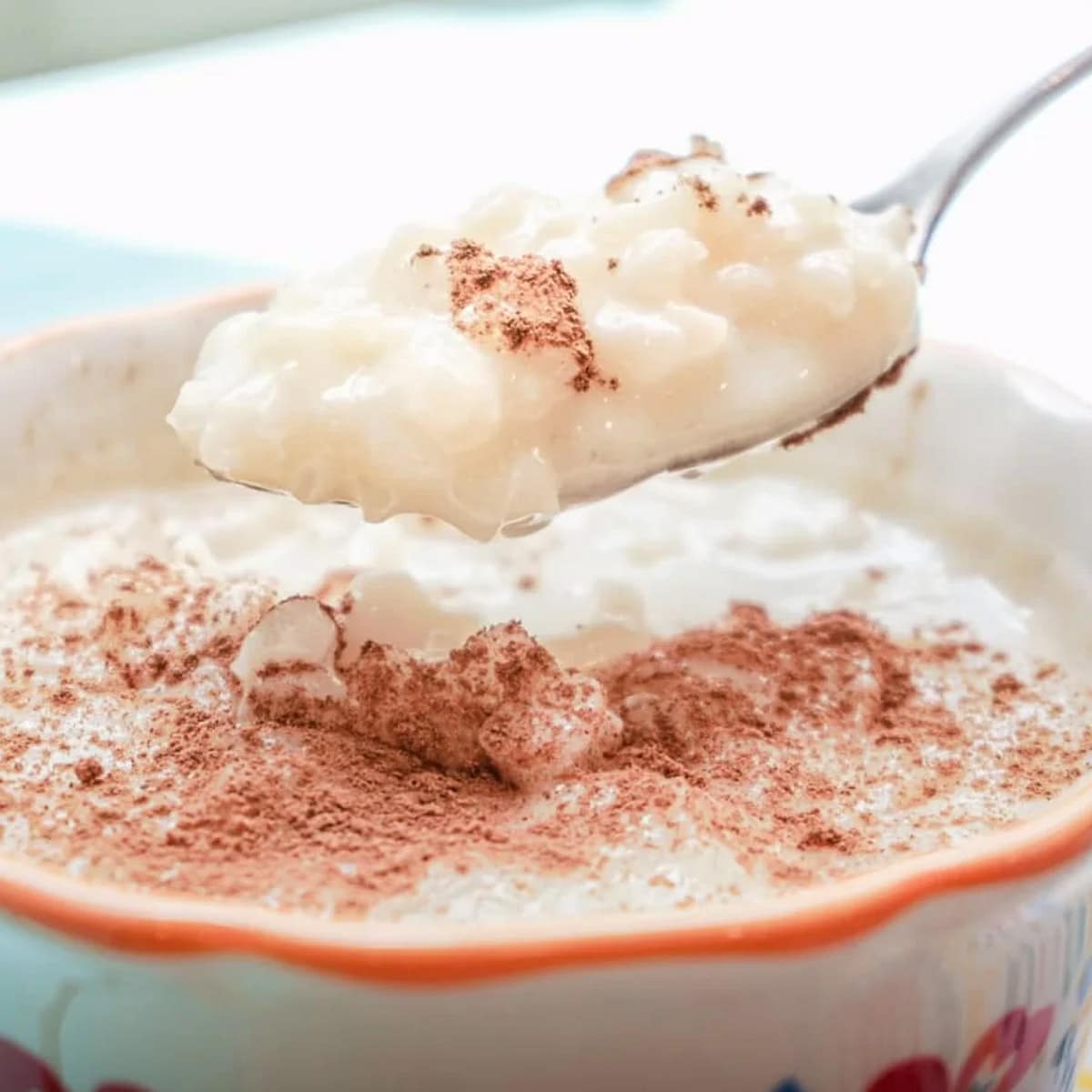 Arroz con leche is a creamy Mexican dessert that translates to "rice with milk" in English. It's made by cooking rice with milk, cinnamon, and sugar until it's thick and pudding-like in texture.
It's typically served chilled and garnished with a dash of cinnamon. You can also enjoy this dessert pudding warm for a comforting end t your meal on a cold night.
Get the Arroz Con Leche recipe.
Crispy and Delicious: 30 Vegetarian Air Fryer Recipes You Need to Try Now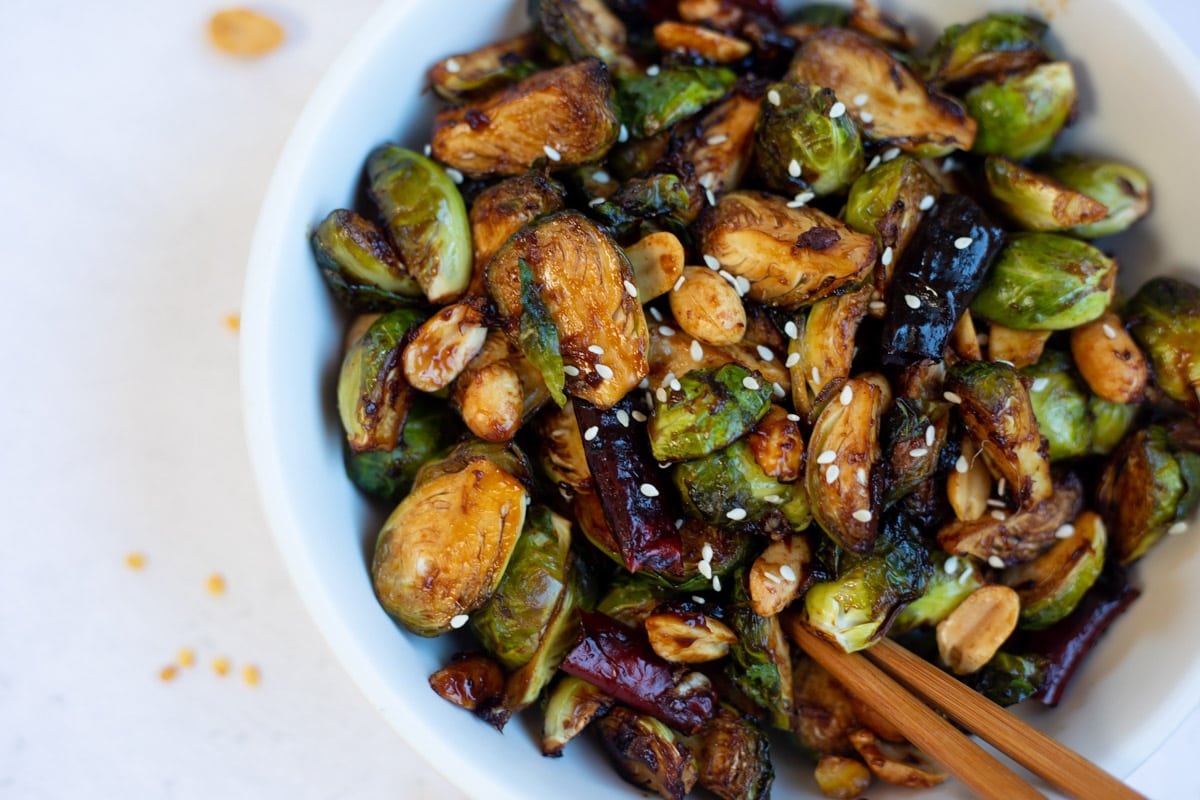 Air fryers are a great way to cook healthy meals with less oil and less time, making it a perfect kitchen gadget for busy vegetarians. Here are 30 vegetarian air fryer recipes that are easy to make and delicious. From basic French fries to roasted Brussels sprouts and naan pizza, you can find a variety of dishes you will love in this collection.
Get the 30 Vegetarian Air Fryer Recipes.
10 Irresistible Vegetarian Pasta Recipes for Your Next Comfort Meal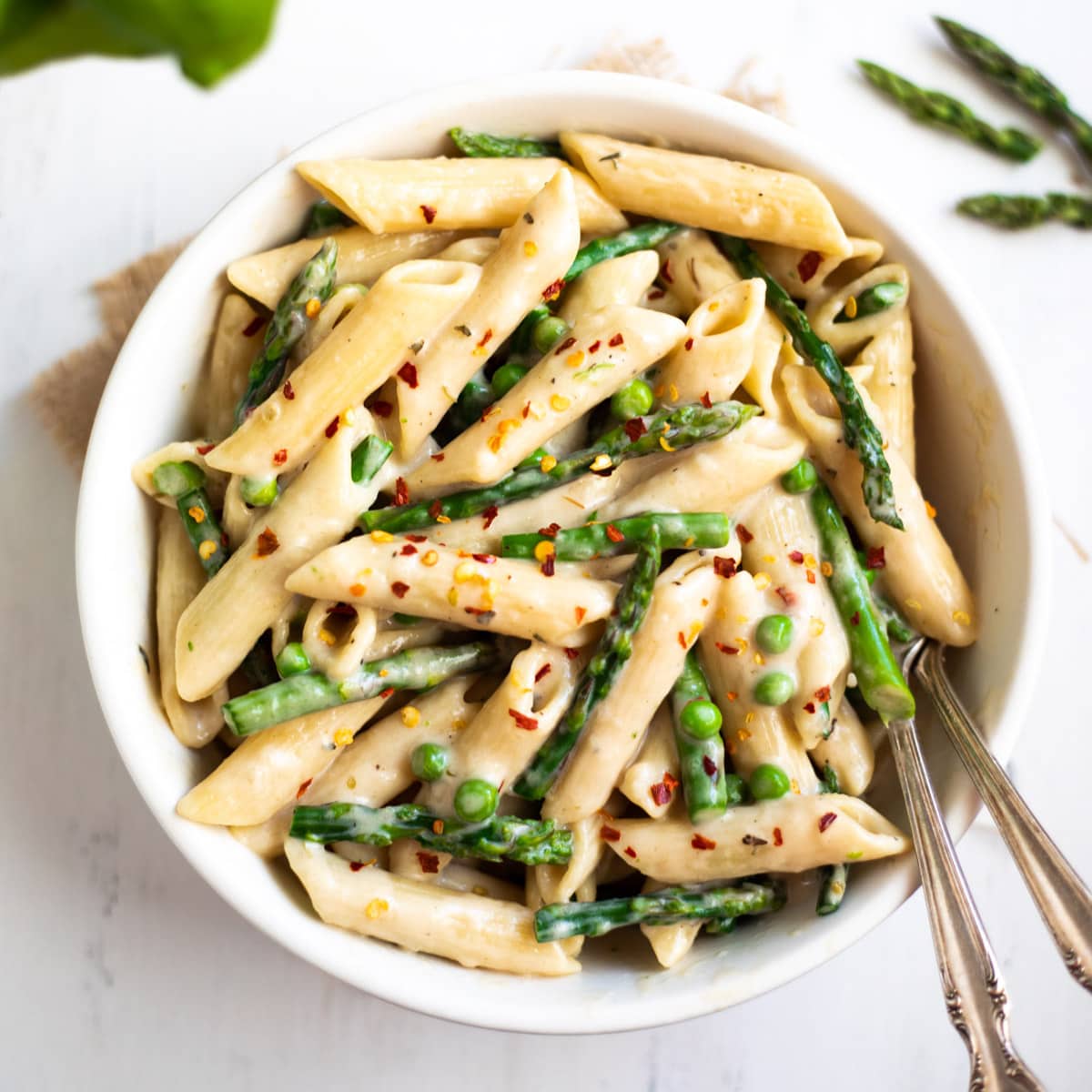 Want to make a quick dinner for the busy weeknights? What better way than to use your Instant Pot to make a comforting vegetarian pasta in minutes? Here are 10+ one-pot vegetarian pasta recipes you can enjoy today!
Get the 10 Vegetarian Pasta Recipes.
Don't Miss Out on These 18 Incredible Vegan Instant Pot Recipes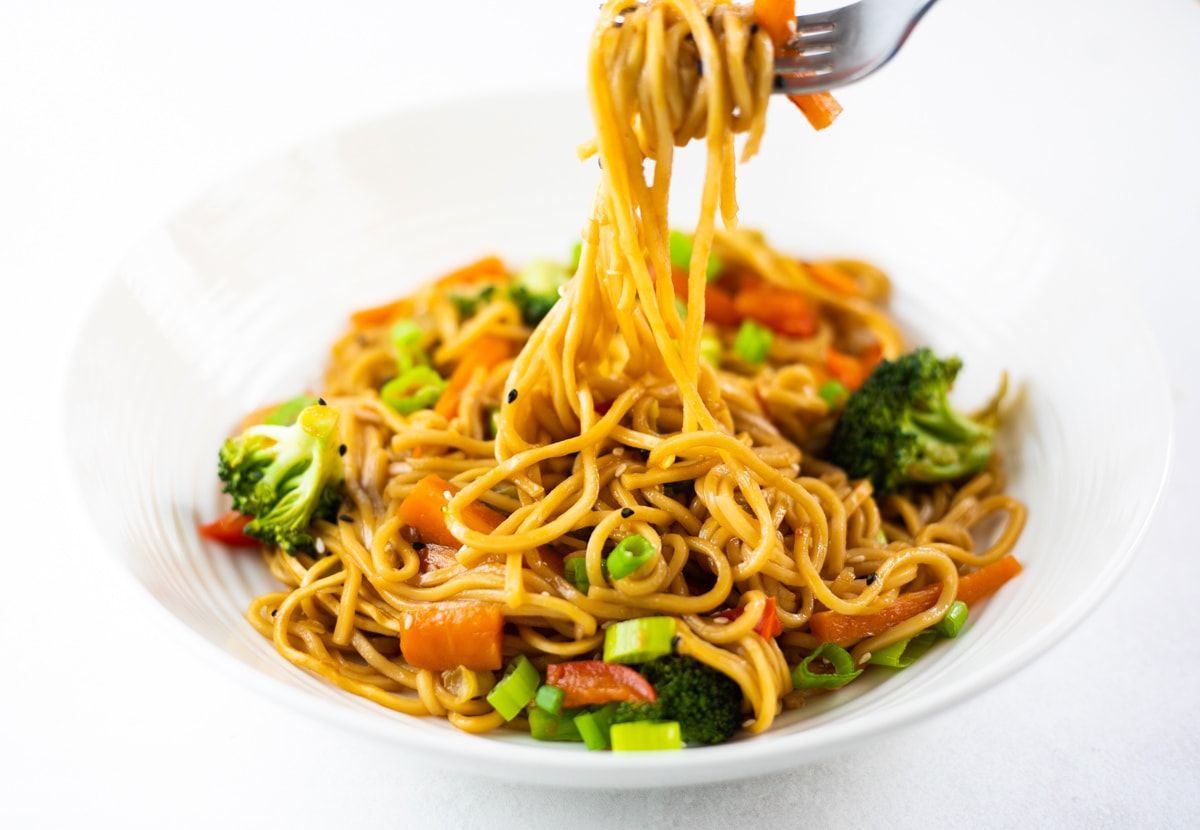 Want to make a quick vegan dinner? What better way than to use your Instant Pot to make a comforting plant-based meal in minutes? Here are 70+ delicious Instant Pot Vegan Recipes from various curries, lentils, and noodles to soups and side dishes!
Get the 70 Vegan Instant Pot Recipes.