Do you have an air fryer but are always searching for the cooking time? Having these free printable air fryer cooking times for vegetables will help you get started and save a lot of your time while cooking.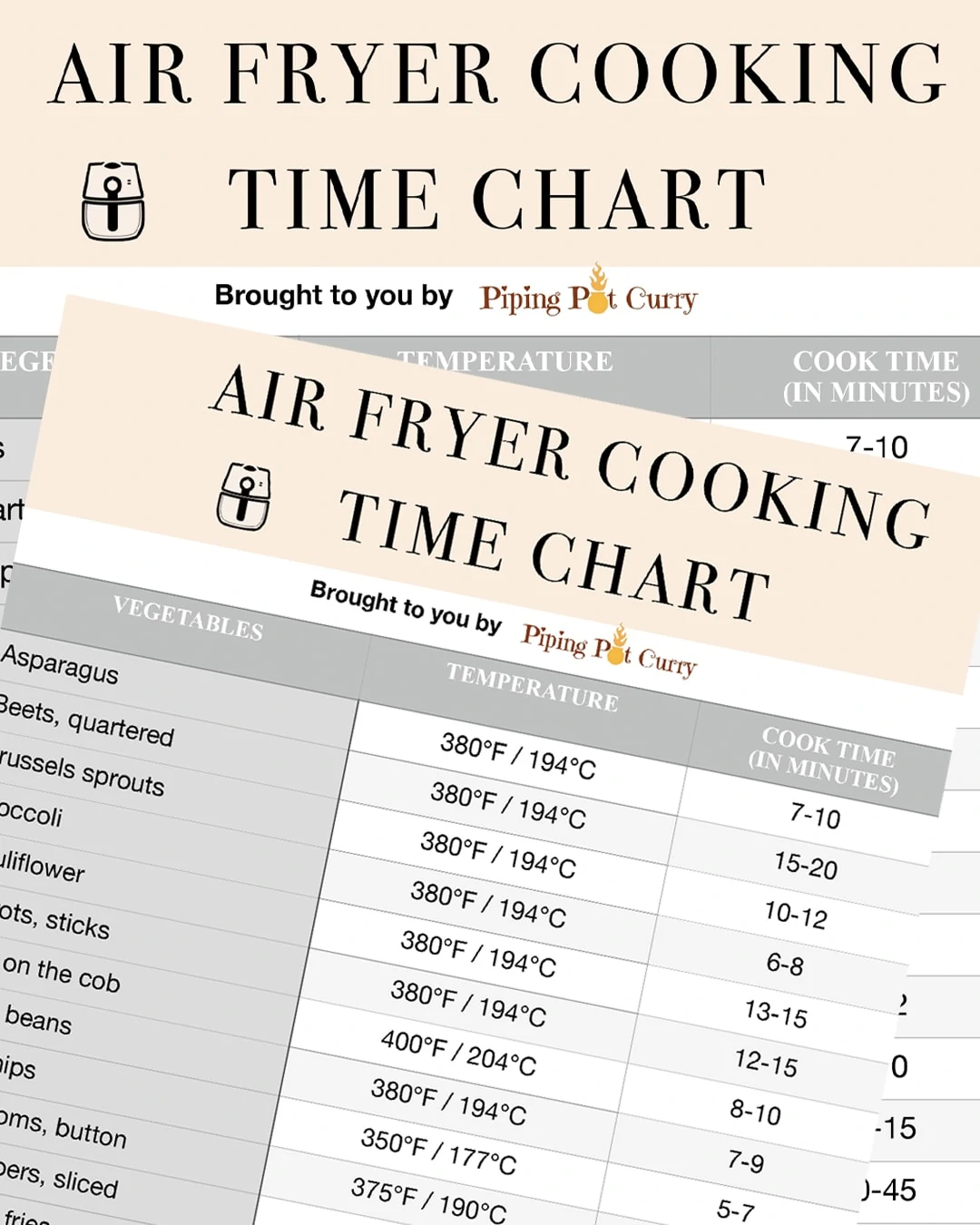 This appliance has a permanent place on my countertop. ⁠It is simply amazing!
I love having these cheat sheets nearby when I'm cooking. They're great to keep in the kitchen or pin on the refrigerator. It's an excellent way to make sure I can look, set my temperatures and times, and get cooking!
Please remember that air fryer temperatures can vary depending on the make and model, but this is a great starting point.
Click below to get your air fryer cooking time chart for vegetables: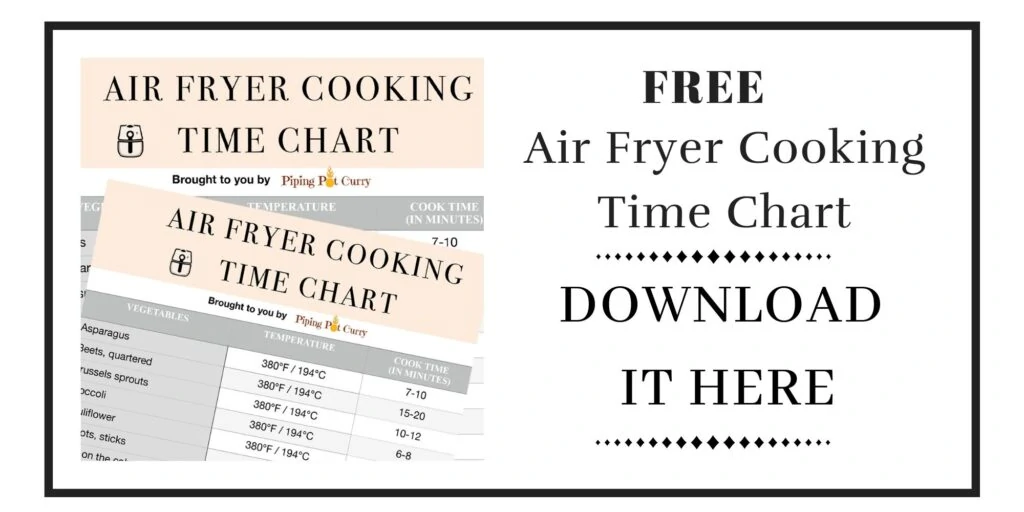 If you also love your instant pot, check out Instant Pot Cooking Times Chart.
What is an Air Fryer?
An air fryer is a kitchen appliance that uses convection to circulate hot air (and, in some cases, oil) around food to cook it. It typically has a heating element and a fan at the top of the unit. And it circulates hot air rapidly to cook food and make it crisp. You can think of it as a small convection oven that sits on the counter.
Is Air Fried food healthy?
Yes, air-fried food can be healthier. It's easy to cook healthy air-fried foods because you don't need as much oil. The hot circulating heat crisps and roasts food wonderfully without needing a lot of oil.
New to air fryers? Check out my detailed guide for how to use an air fryer.
Is Air Fryer useful for Vegetarians?
I get this question frequently. I use my air fryer to roast vegetables a lot. They are my side dish savior. The air fryer takes the hassle out of roasting veggies.
No need to preheat the oven and then wait 20-30 minutes until the veggies are roasted. You can roast most veggies in the air fryer within 10-15 minutes (half the time!).
Here are some ideas -
Air Fryer E-Book
Overwhelmed with all the Recipes you see? wondering if it was worth your investment? Download this free Air Fryer ebook with five easy recipes to help you to get started.
Air Fryer recipes
If you have your Air fryer out, try these quick and easy recipes.
Here you will find tried and tested air fryer recipes, from mouthwatering Indian Air Fryer Recipes to global cuisines. From vegan & vegetarian air fryer recipes such as this Crispy Brussels sprouts to chicken recipes such as this Tandoori Chicken, you will find a great variety here.
I hope you enjoy your Air Fryer and cook up some amazing food. Comment below and tell us what you first cooked in your Air Fryer!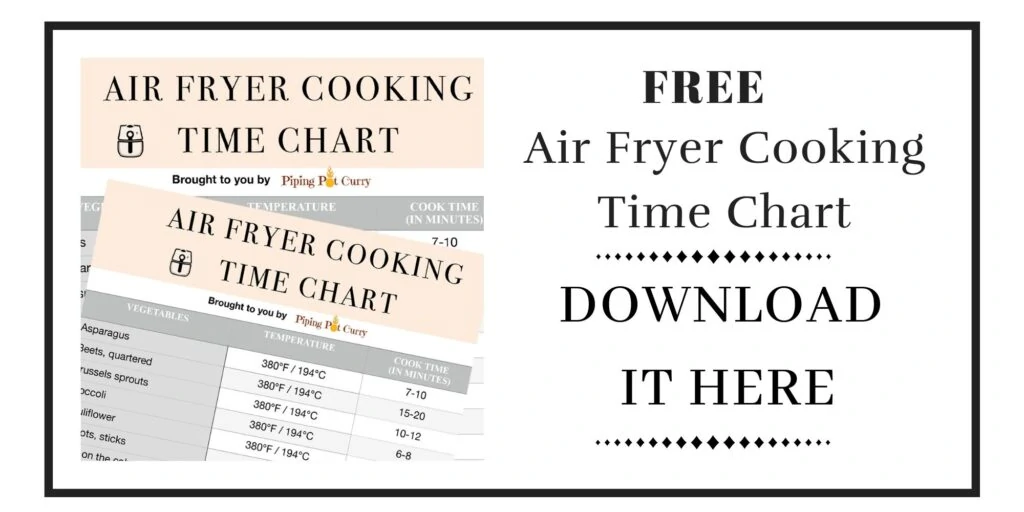 If you love your air fryer, check out these collections of Air Fryer Recipes: