Air Fryer is the best way to make easy, and healthy vegetable side dishes. Whether it be carrots, asparagus, green beans, or sweet potatoes, you can perfectly roast almost any vegetable in the Air Fryer! This is your ultimate guide to roasting vegetables in the air fryer.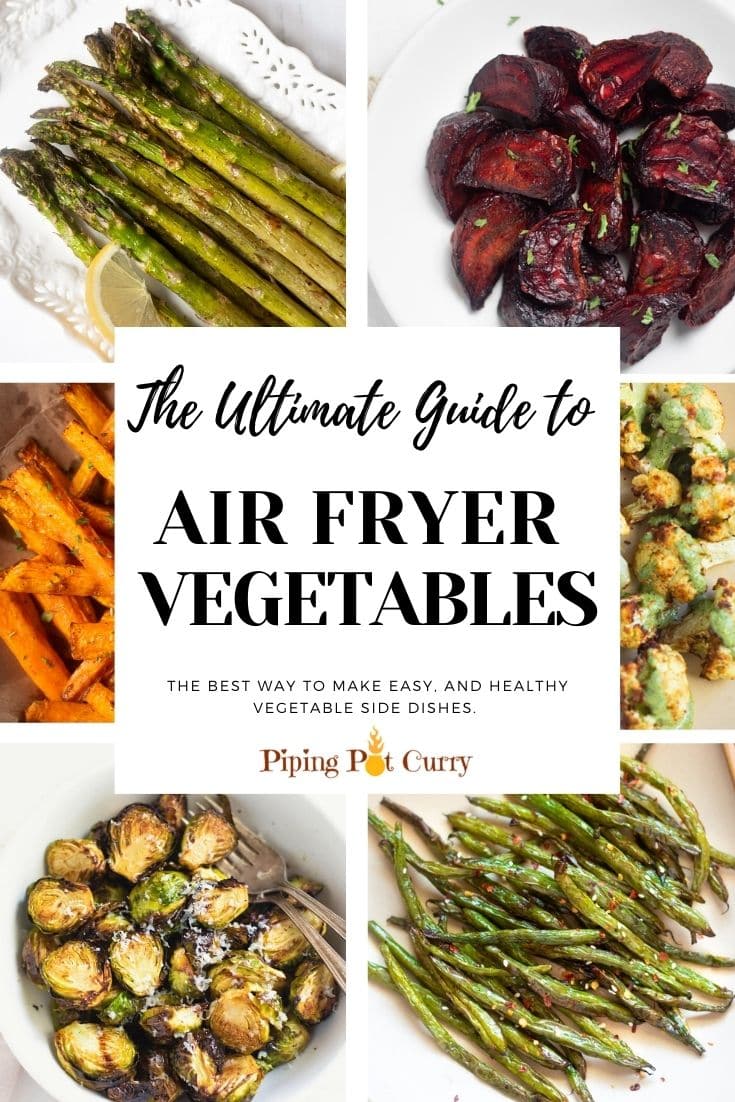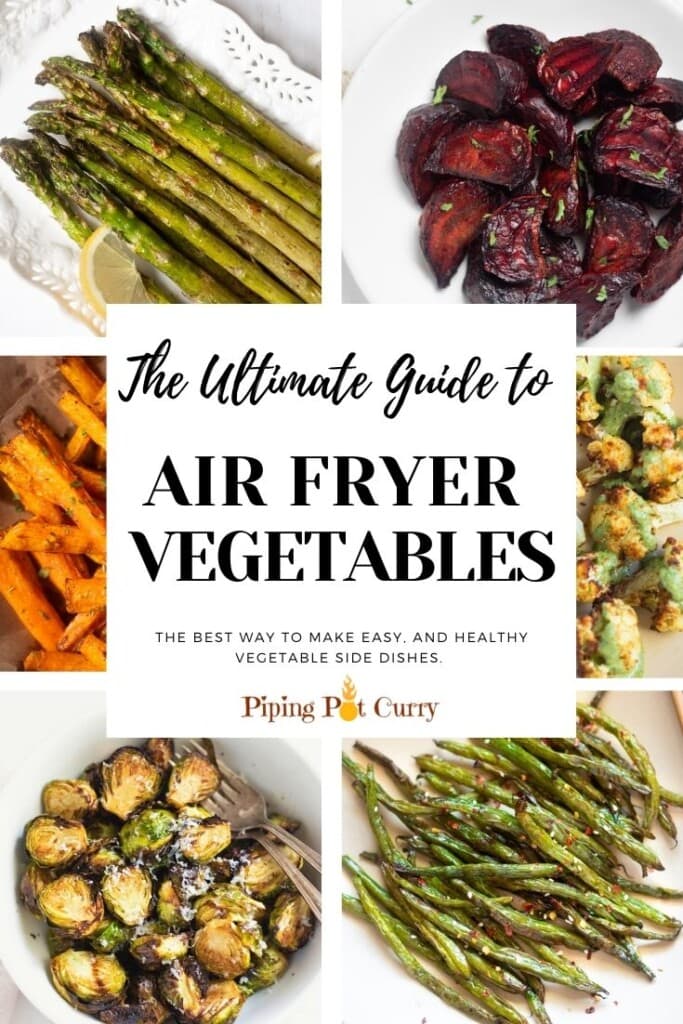 Many people ask me about making fried foods such as French fries in the air fryer, however I tell them that I use my air fryer the most to roast vegetables for dinner!
Yes, air frying vegetables is one of the best uses of the air fryer. The vegetables are cooked similar to roasting - a little bit more crisp on the outside, which my family loves!
The best part roasting vegetables in the air fryer takes half the time compared to roasting in the oven. And you can also skip preheating for most cases.
If you have still not bought an air fryer, check out my guide for how to choose an air fryer.
Why roast veggies in the air fryer?
✓ Easy (cut, season and air fry)
✓ Fast (less than half the time of roasting in the oven)
✓ Healthy (uses a fraction of oil compared to frying)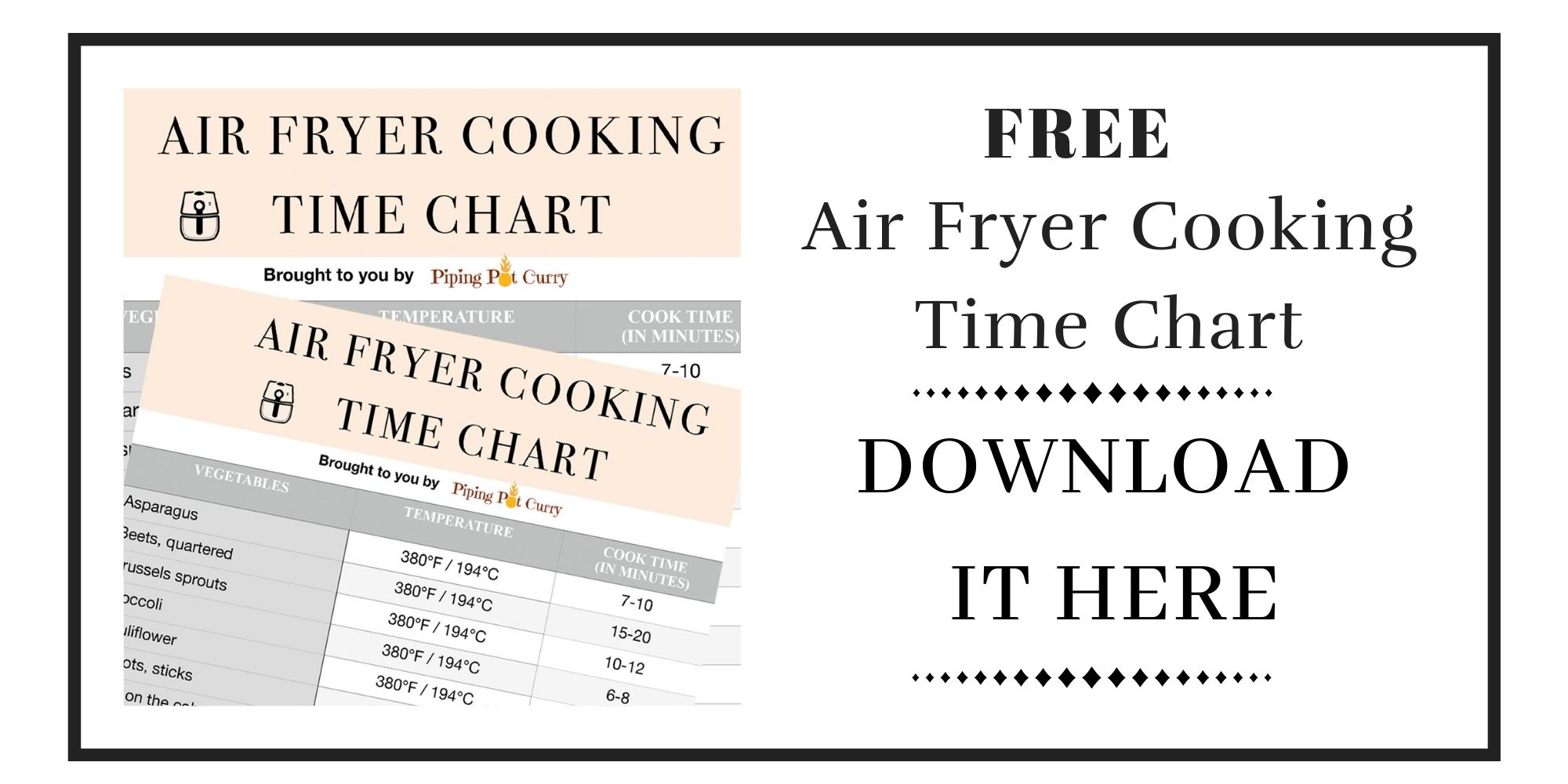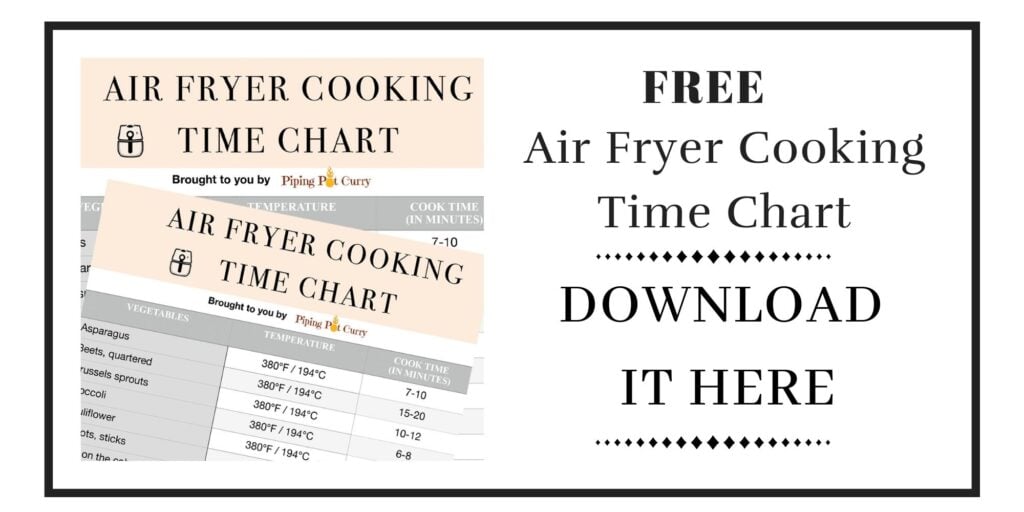 22 Amazing Air Fryer Roasted Vegetables
Tips for perfectly cooked Air Fryer Vegetables
Cut veggies into equal sized pieces. This helps to to ensure all pieces are cooked evenly.
Do not add too much oil. Air fryers don't need too much oil to cook the food well.
Put the food in the air fryer in a single layer. Do not overcrowd.
Shake the basket half way through.
Common Questions
Air Fryer Vegetable Cooking Time Chart
I have created an easy printable chart for cooking times for vegetables in the air fryer. Click below to download it!