Love Mango? You got to try these 30+ amazing mango recipes from around the world. From sweet breakfasts to refreshing salads, salsa, healthy mango dinner recipes, and desserts, you can find all the wonderful recipes to satisfy your mango cravings here!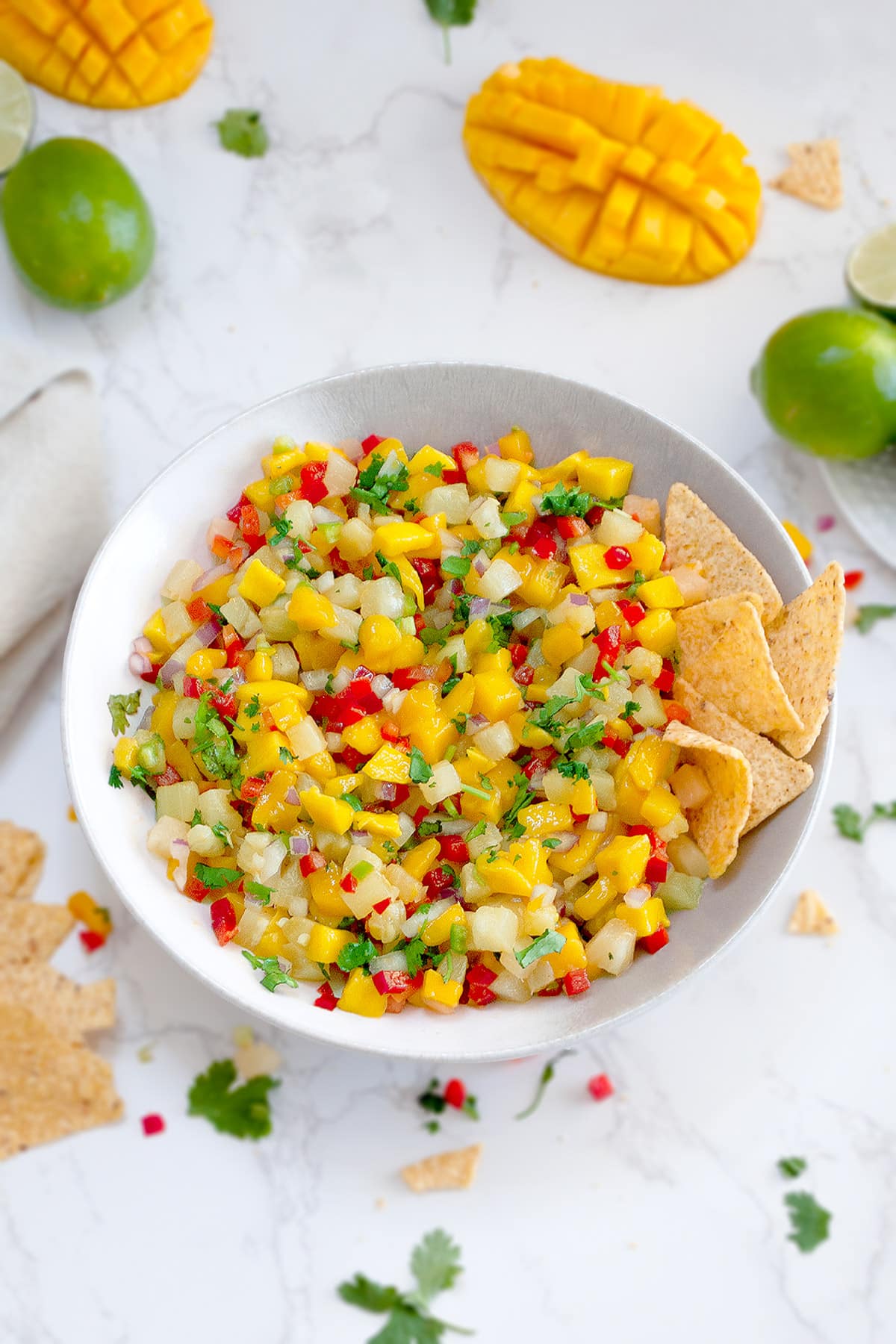 Since childhood, I have waited for summer for only one reason: MANGO!
You can find the best fresh mangoes in farmers' markets and all the grocery stores during summer. They are fresh, ripe, and so juicy. And guess what? They are nutritious too. So we can add mangoes to our meals and not be guilty 🙂
Although I love to eat slices of mango as is, I also love to add it to many regular meals. Mango is not only a great addition to desserts but also great as salsa or chutneys. They are a perfect addition to your morning smoothie and paired with Indian food in the form of mango lassi. Mango cocktails are the best! Mango also pairs well with chicken and seafood dishes.
Here I am sharing my favorite mango recipes, which you can try all summer long. Enjoy this delicious tropical fruit to the fullest when it is in season!
Jump to:
Mango Breakfast Recipes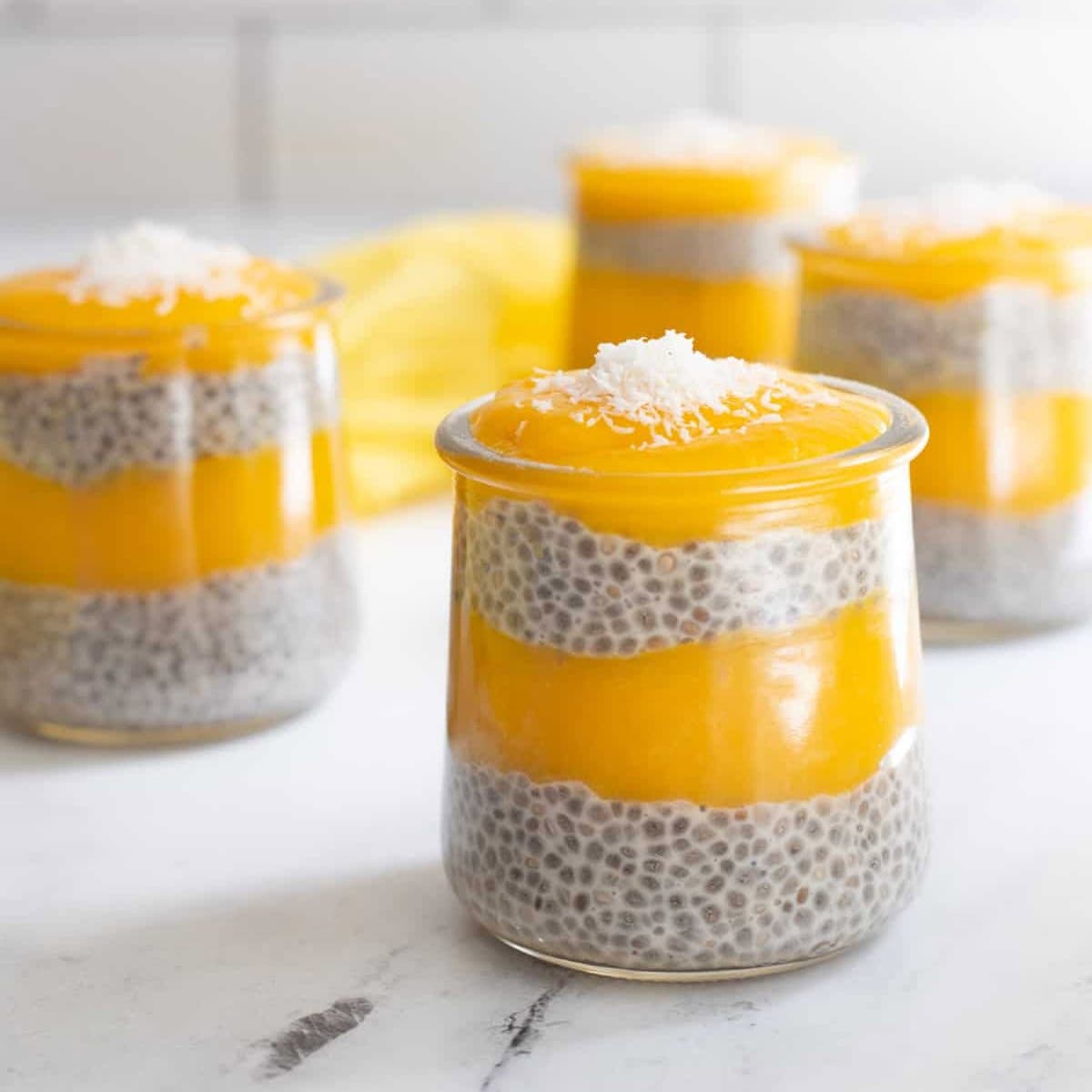 A healthy pudding full of protein, calcium, antioxidants, and healthy fats, this chia mango pudding is layered with chia pudding and mango puree and topped with toasted coconut flakes. It's a healthy dessert, snack, or breakfast!
Get the Chia Mango Pudding recipe.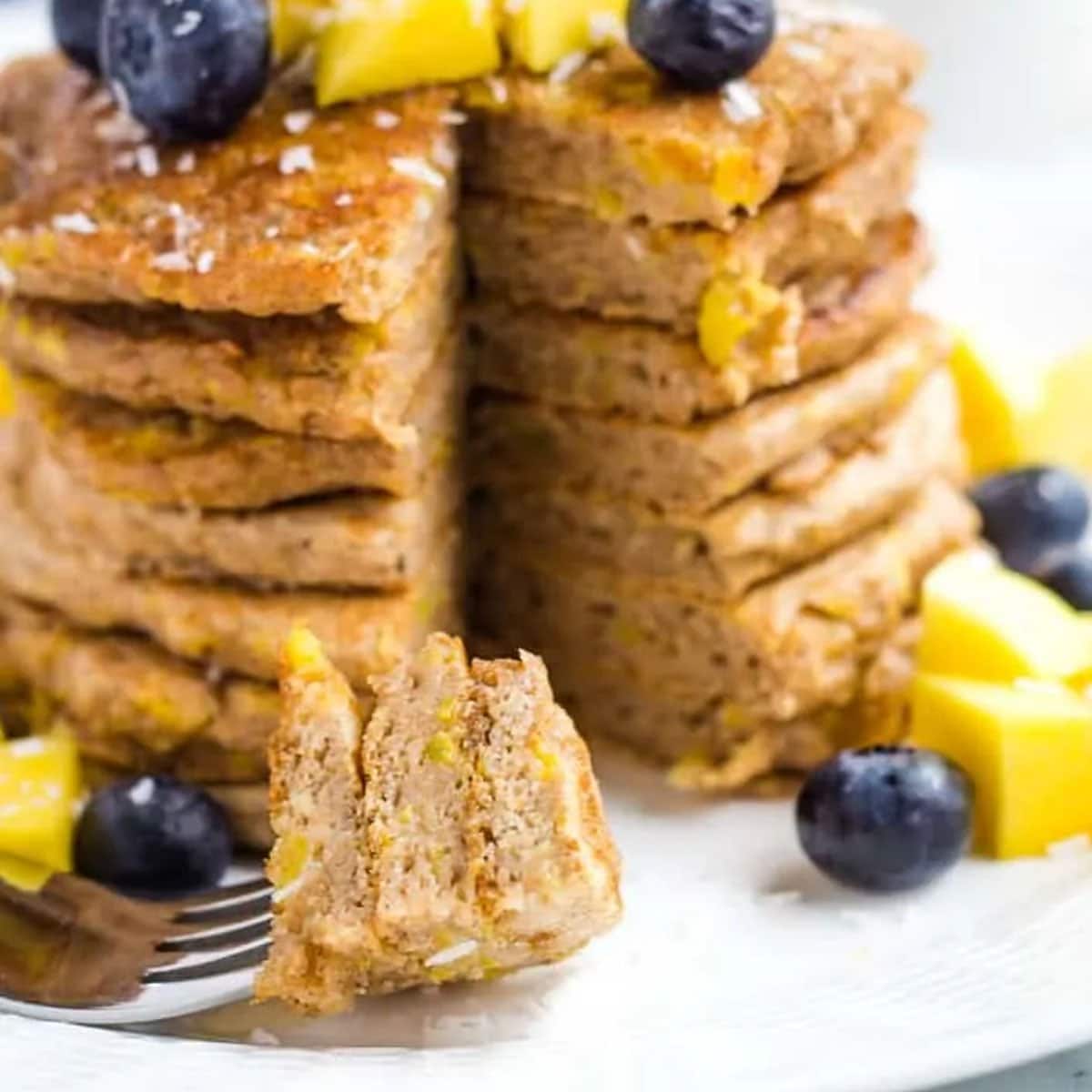 Sweet tropical Mango Pancakes are simply delicious. Whole grain pancake batter is combined with mango puree and cinnamon to create a healthy, nutrient-rich pancake that's light, fluffy, and vegan.
Get the Mango Pancakes recipe.
Appetizers, Dips & Salads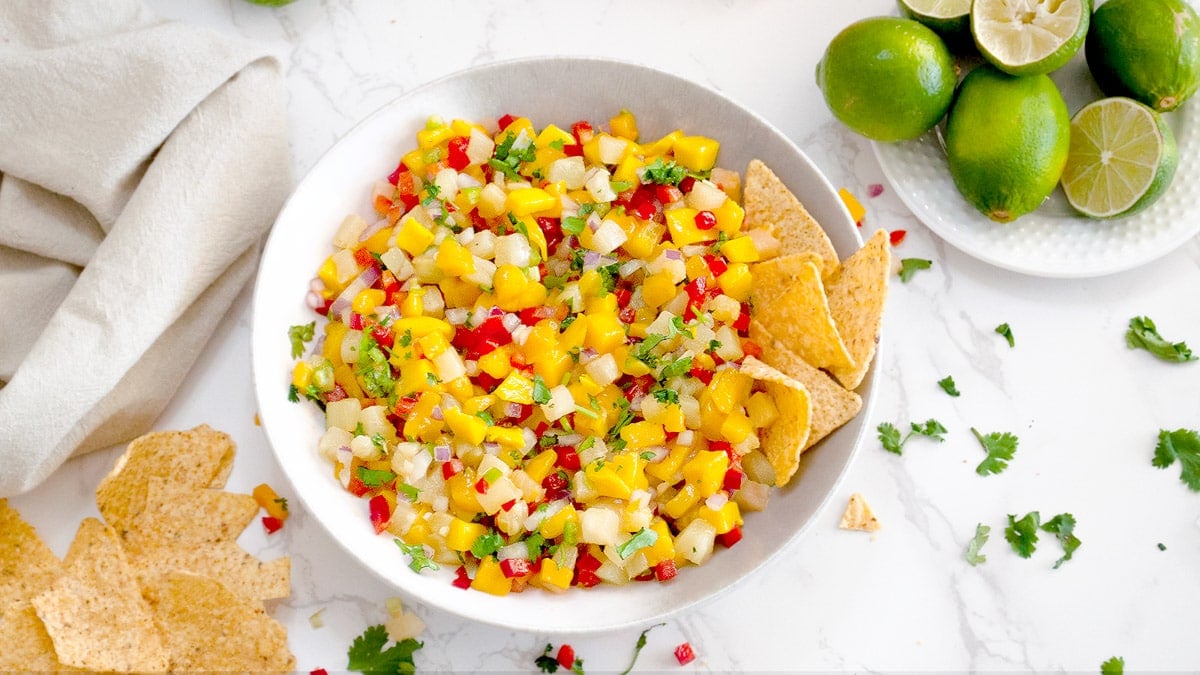 This sweet, spicy Pineapple Mango Salsa is so refreshing and bursting with tropical flavors, perfect for summer. Serve it with tacos or fish, or enjoy it just as a dip with chips.
Get the Pineapple Mango Salsa recipe.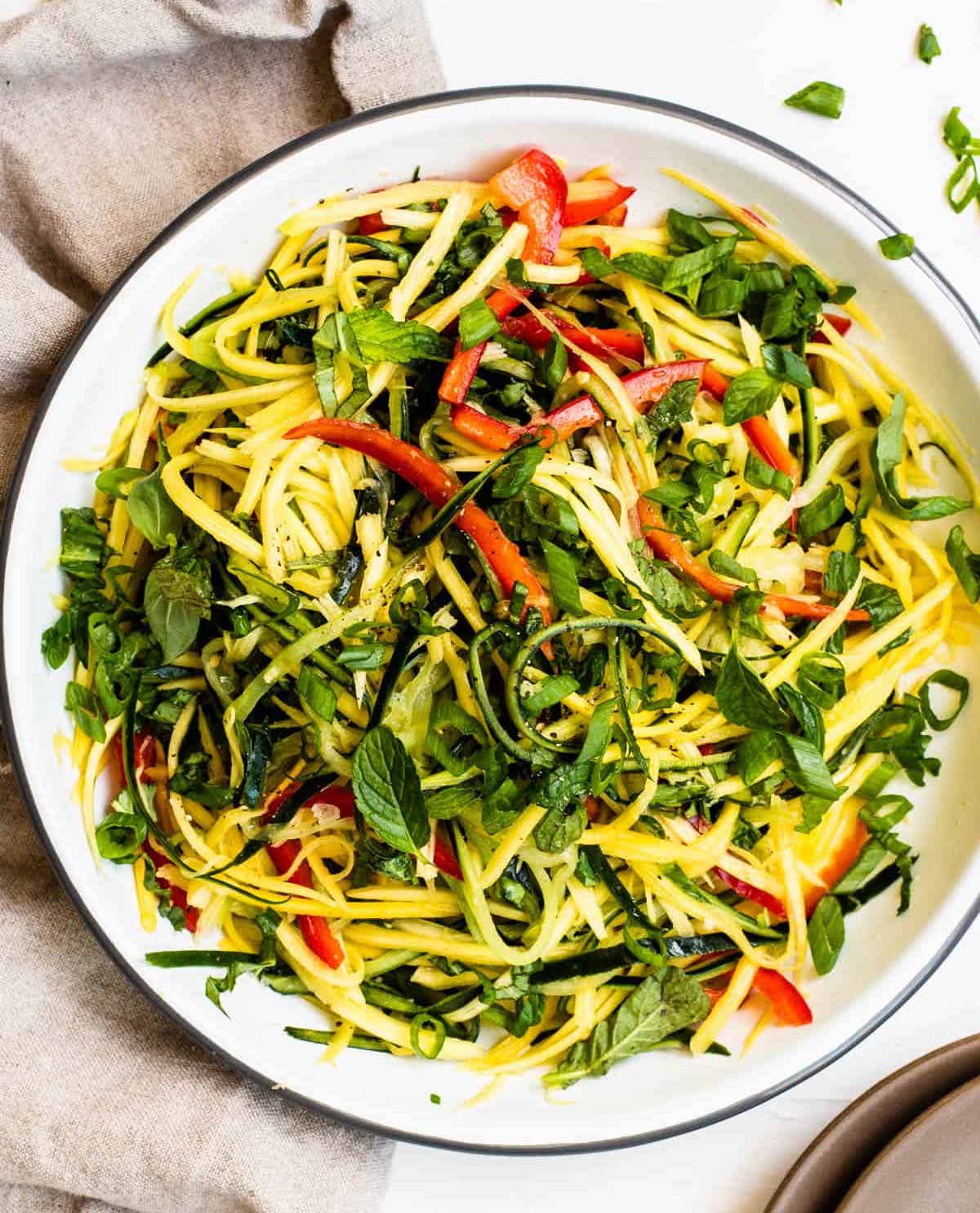 This mango salad is a perfect mix of sweet, spicy, and refreshing flavors. Pair mangos with cucumbers, peppers, and fresh herbs. Drizzle with a simple vinaigrette and enjoy it as a side dish with any meal.
Get the Mango Salad recipe.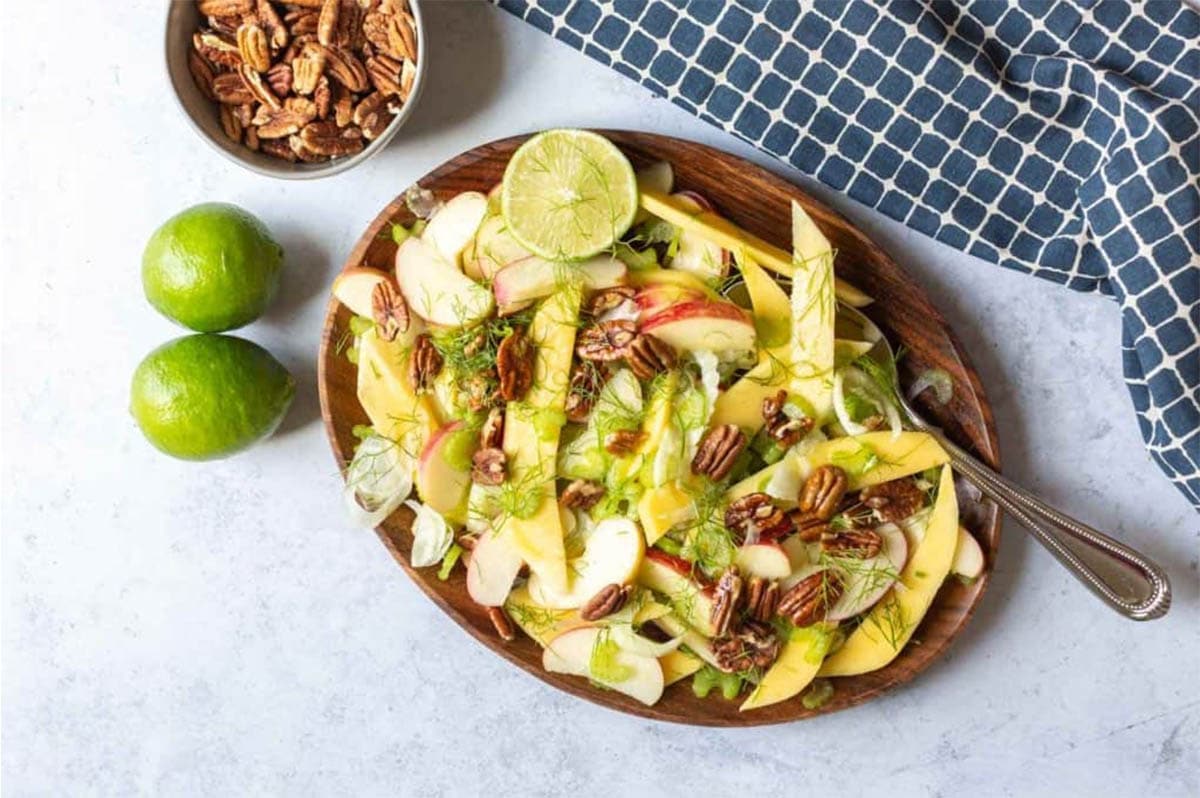 If you are looking for a light, crisp and refreshing salad, this Fennel, Mango, and Celery Salad is for you! It's easy to put together and topped with olive oil vinaigrette.
Get the Fennel, Mango, and Celery Salad recipe.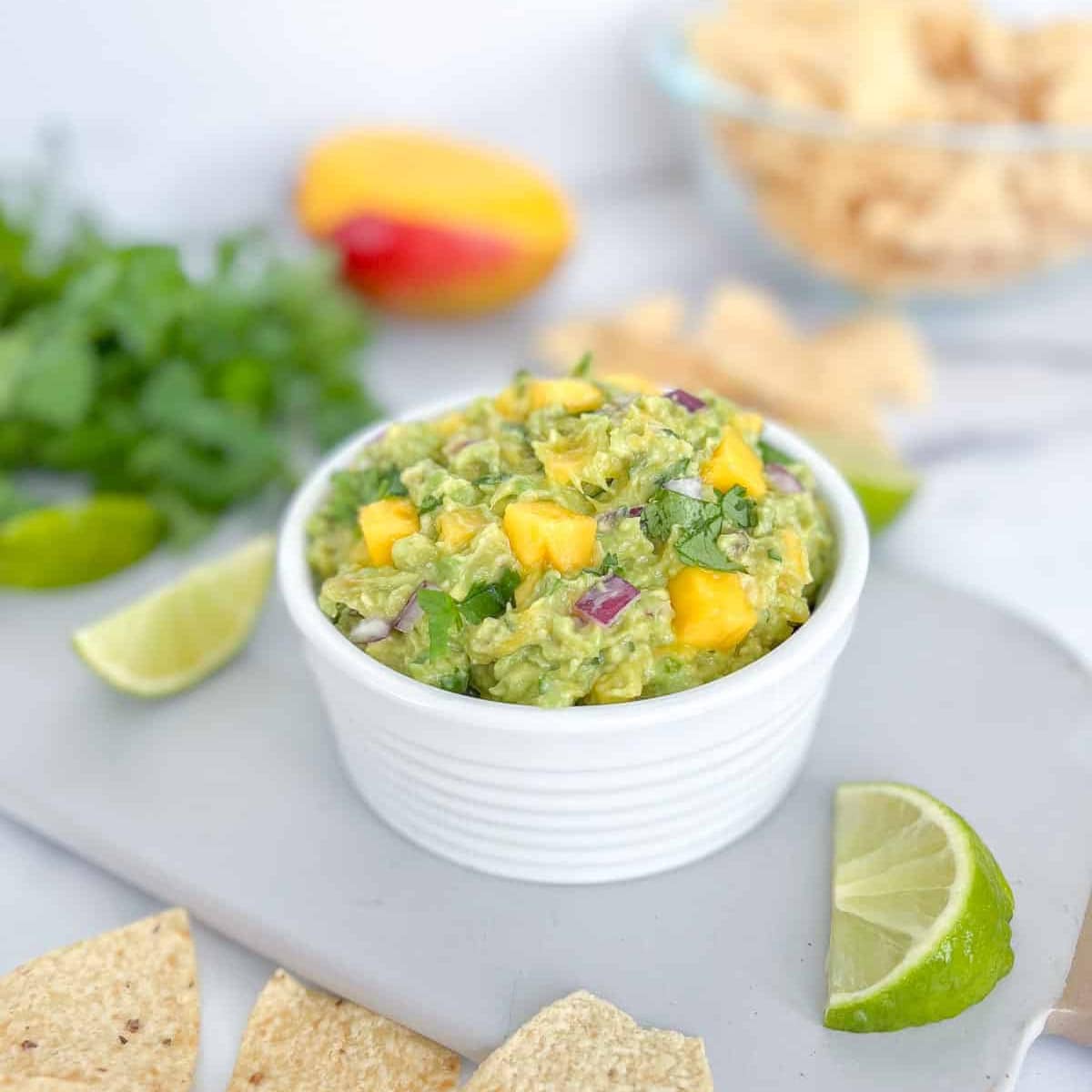 This Mango Guacamole is creamy, sweet, and full of irresistible flavors. Made with avocadoes, mangoes, red onion, cilantro, and lime, this recipe couldn't be simpler. Serve with your favorite tortilla chips for a 15-minute appetizer dip guests will love.
Get the Mango Guacamole recipe.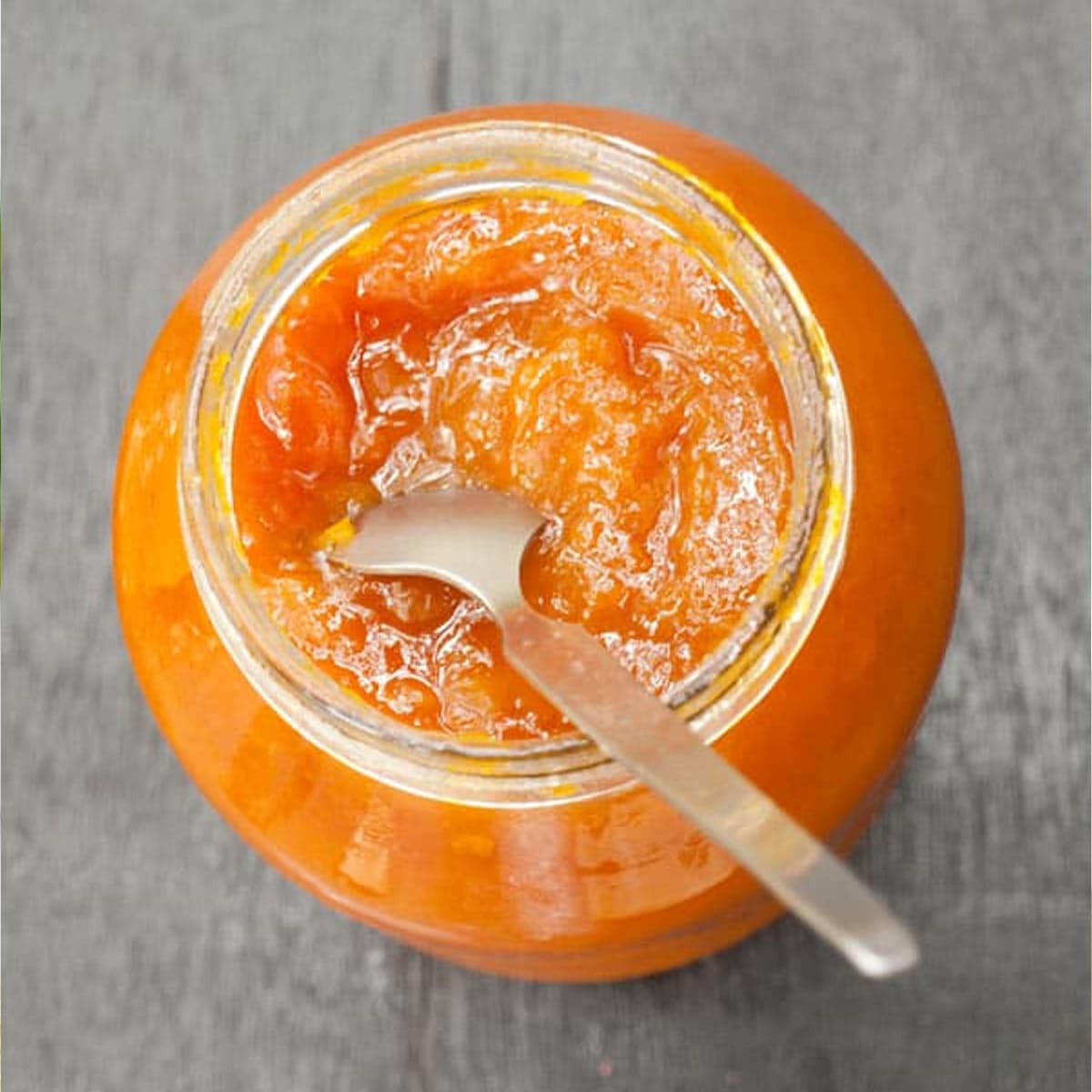 Enjoy the Mango season to the fullest with this homemade mango jam preserve. Everybody loves Mango Jam spread on freshly baked bread for breakfast.
Get the Mango Jam recipe.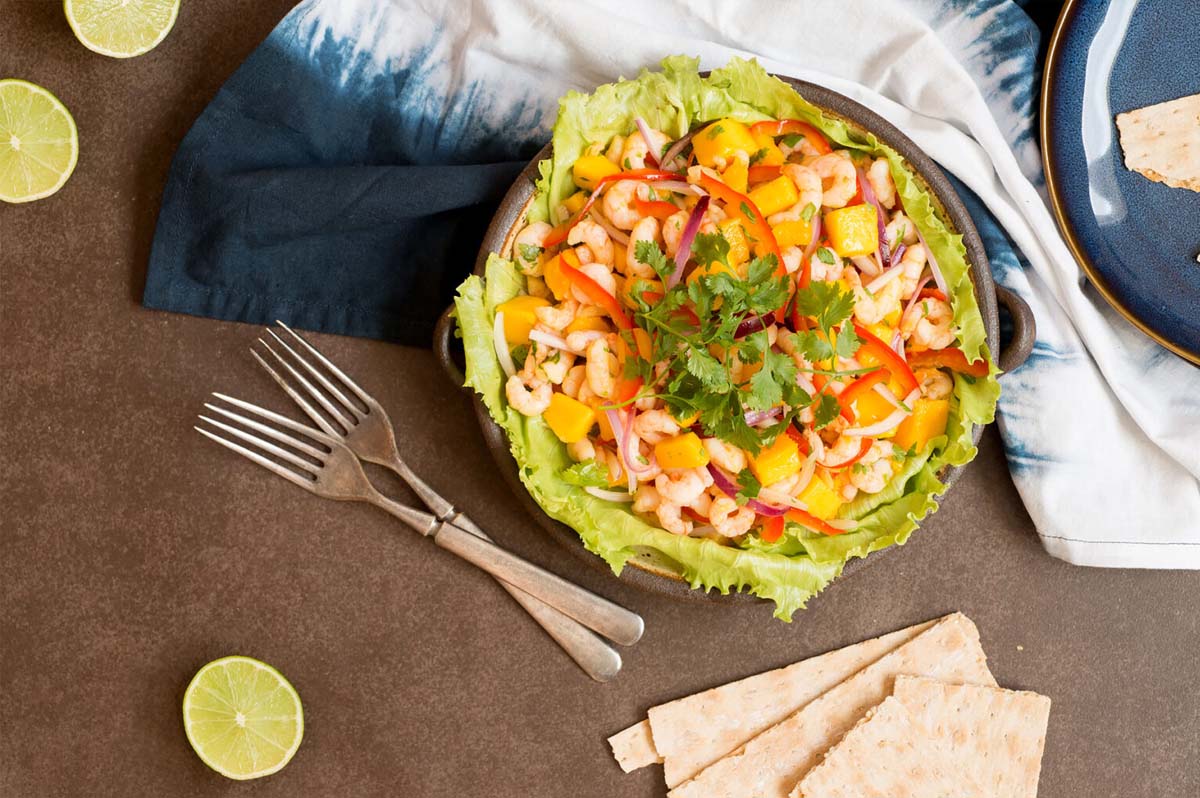 Simple, fresh, and light shrimp ceviche with mango, lime, and tomato—a tangy, flavorful dish inspired by the classic South American dish, this shrimp and mango ceviche is great for summer, and it tastes like a party in your mouth.
Get the Mango Shrimp Ceviche recipe.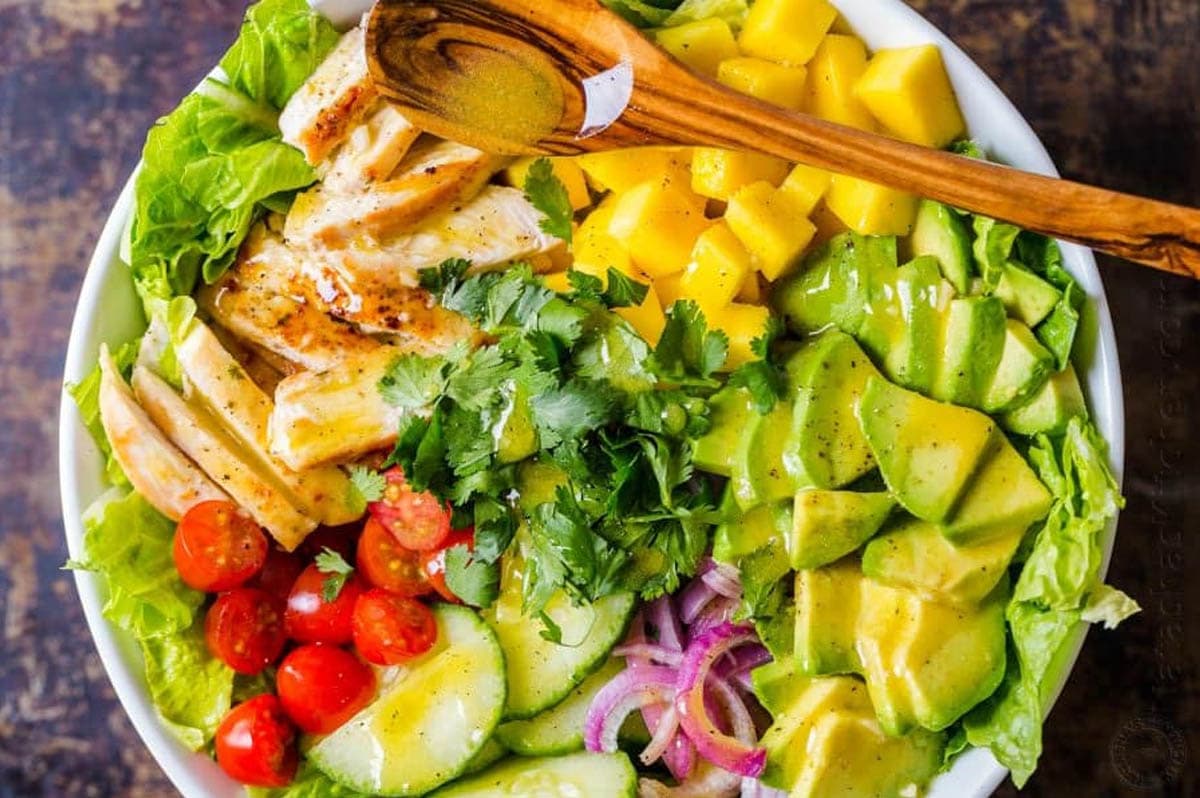 This Chicken Mango Avocado Salad is loaded with juicy chicken, creamy avocado, and that sweet pop of mango flavor.
Get the Chicken Mango Avocado Salad recipe.
Mango Beverages
Homemade Mango Lassi, made with just a few ingredients, is so creamy and refreshing. This Mango Lassi, a favorite to enjoy at Indian restaurants, can be easily made at home in no time!
Get the Mango Lassi recipe.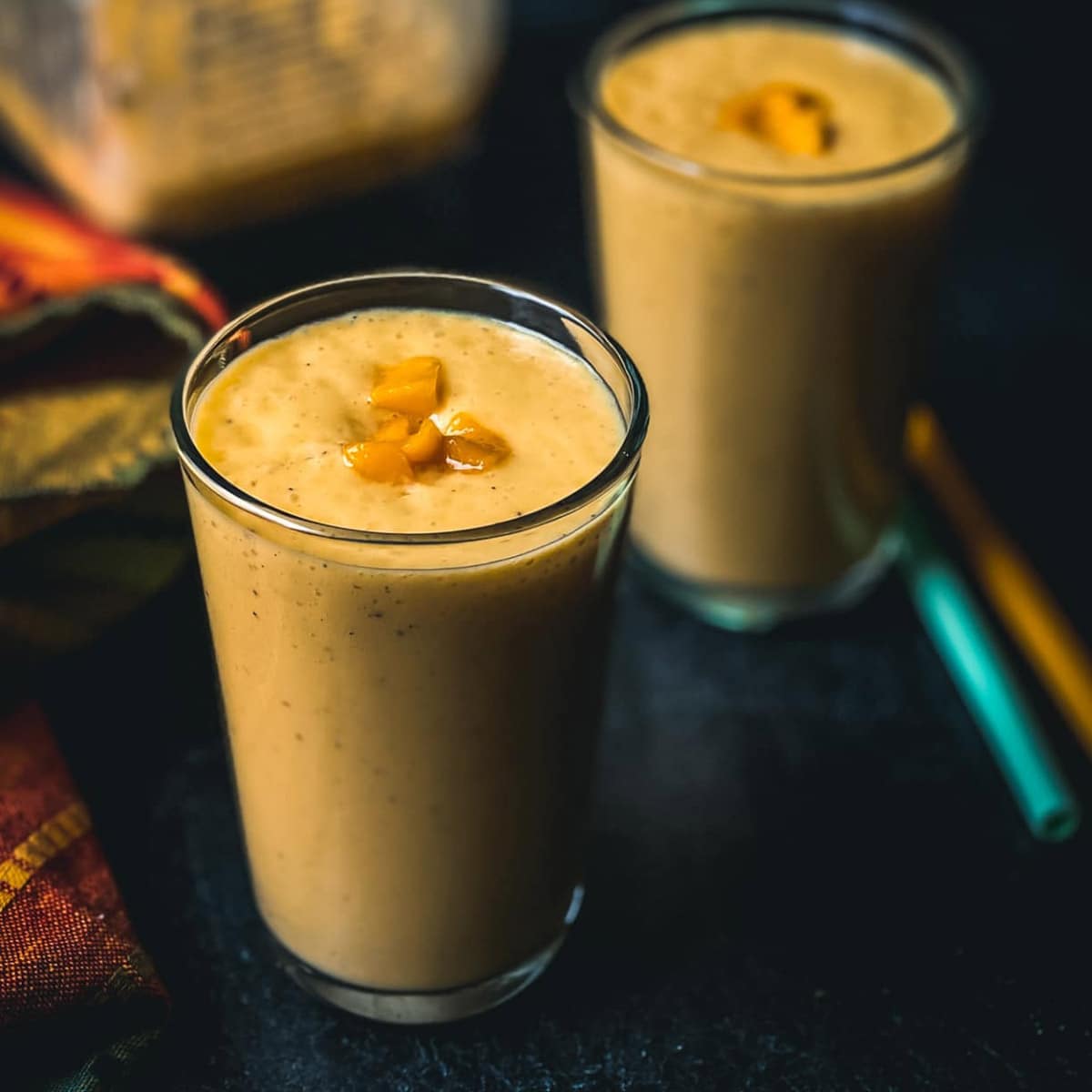 This creamy and delicious Mango banana smoothie takes less than 10 minutes to make! While this recipe uses dairy, you can easily make a plant-based version using coconut milk. Tastes great with frozen mangoes too!
Get the Mango Banana Smoothie recipe.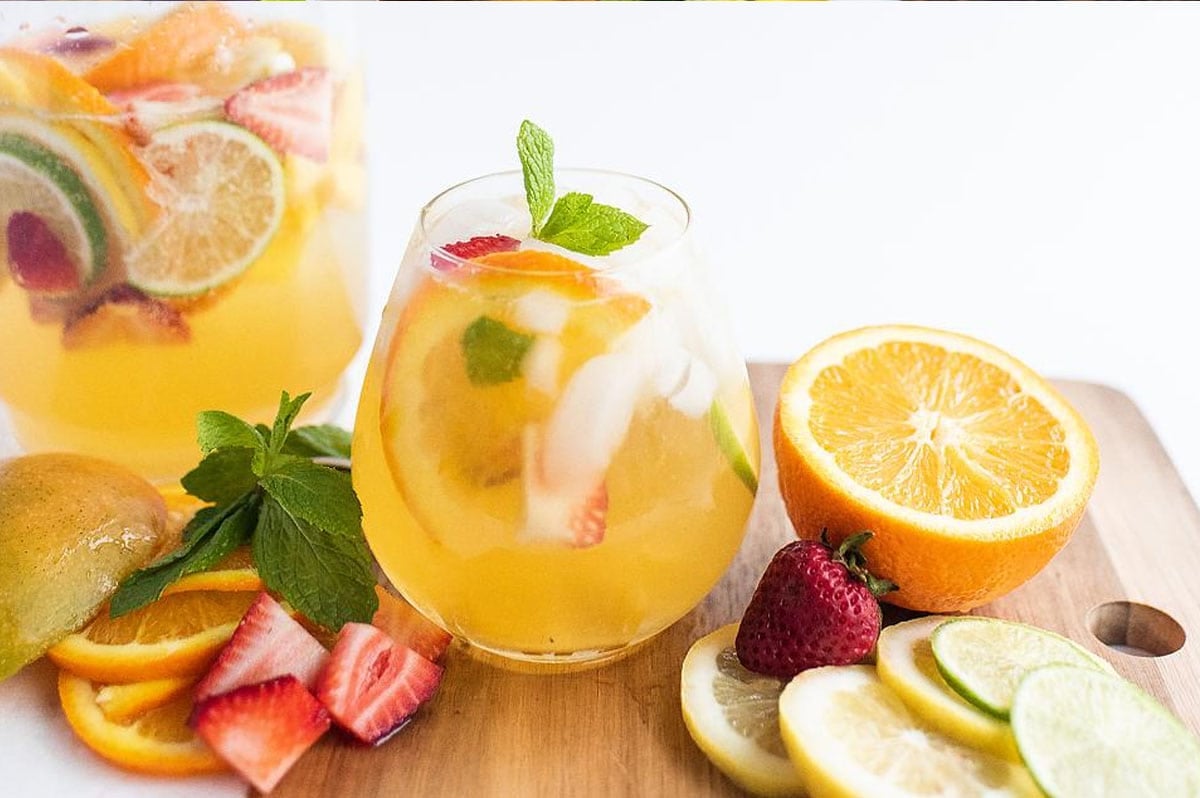 This mango citrus berry white sangria packs such a flavor punch. It's a refreshing summer drink that everyone will love. This white sangria with summer fruit is the perfect choice for the summer.
Get the Mango Citrus Berry Sangria recipe.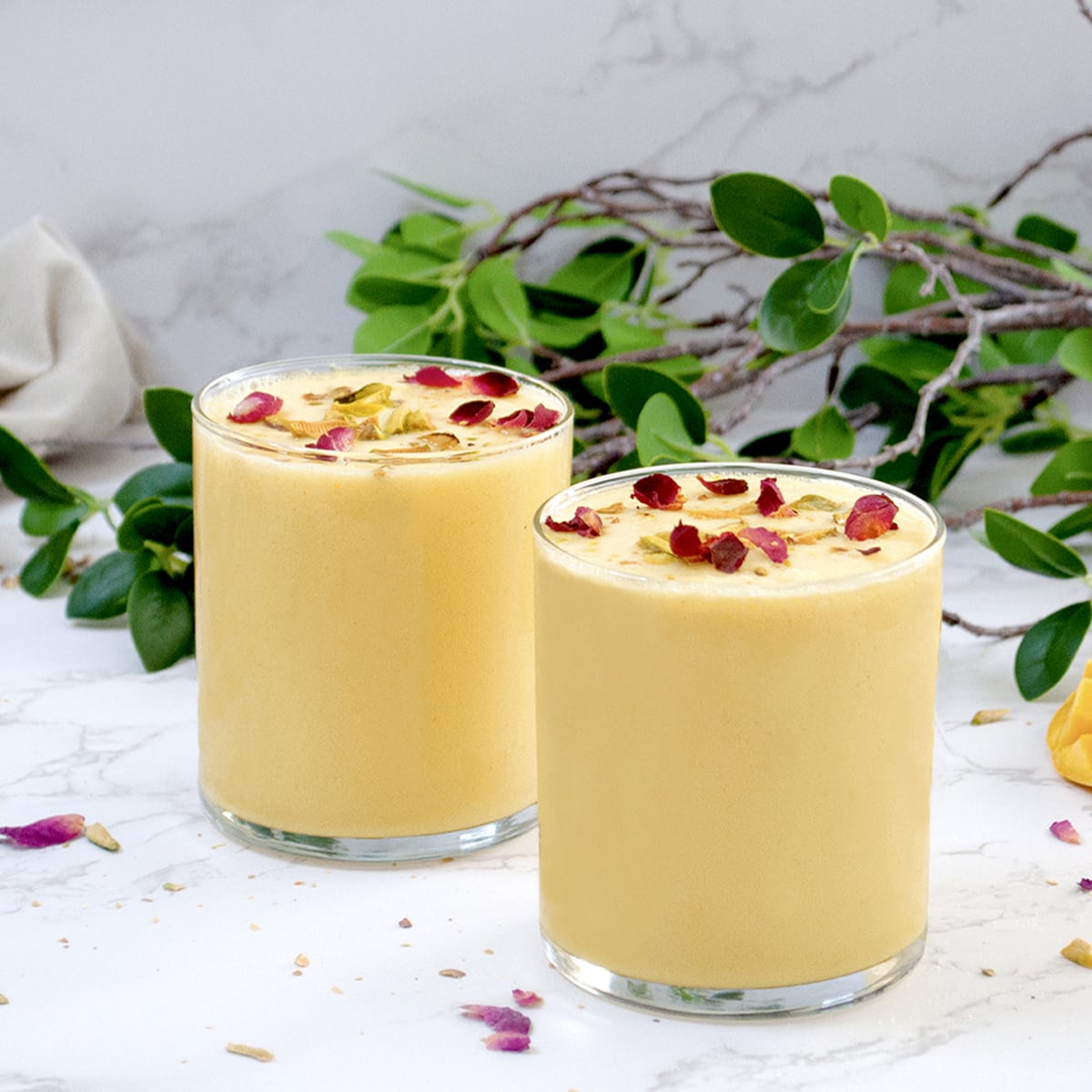 This easy homemade Mango Milkshake is so creamy and delicious. It is a delightful treat for all, made with milk and mangoes blended together.
Get the Mango Shake recipe.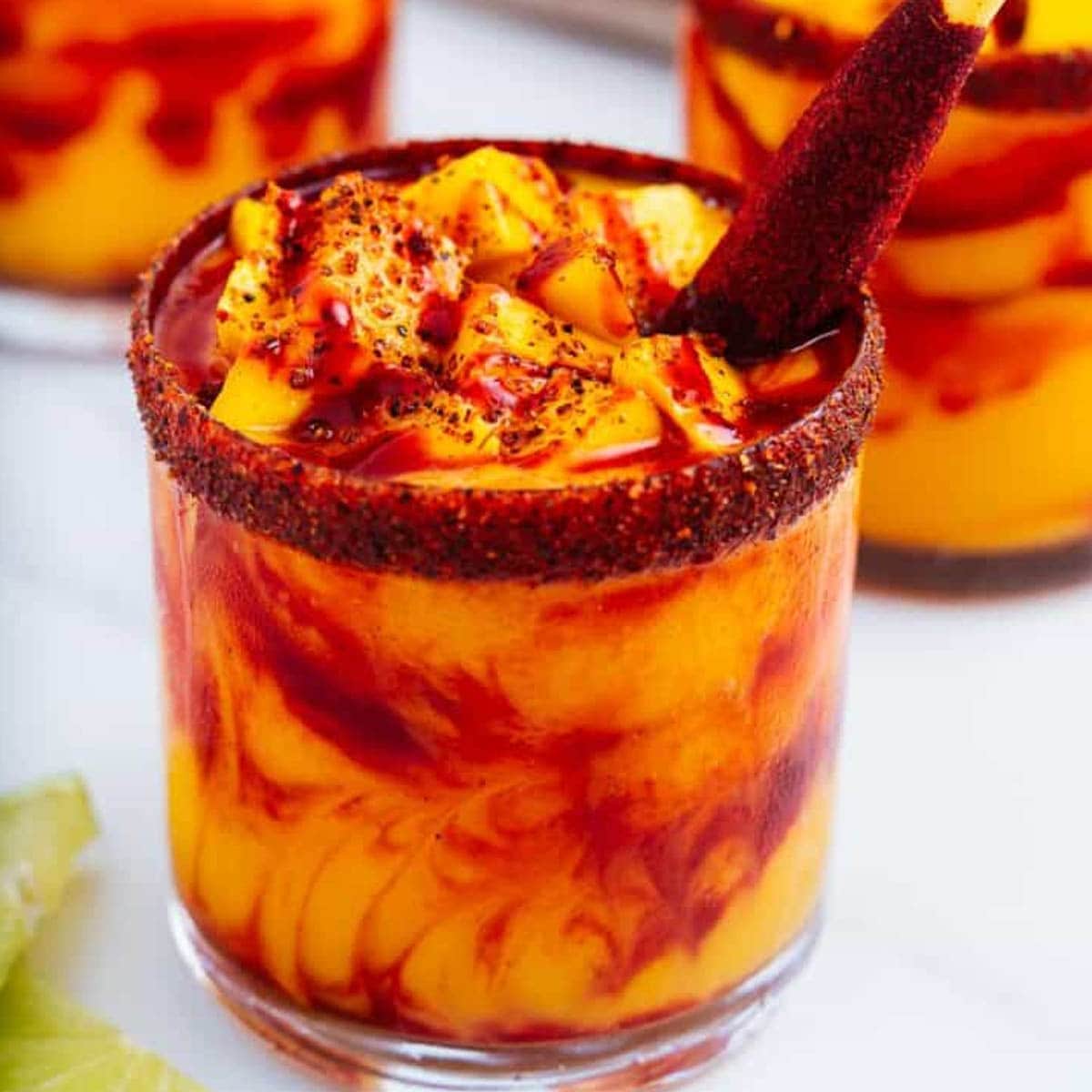 Mangonada is a vibrant and delicious drink with juicy mangoes, chamoy, and chile-lime seasoning. It perfectly balances sweet, sour, spicy, salty, and umami. Try making your very own version at home!
Get the Mangonada recipe.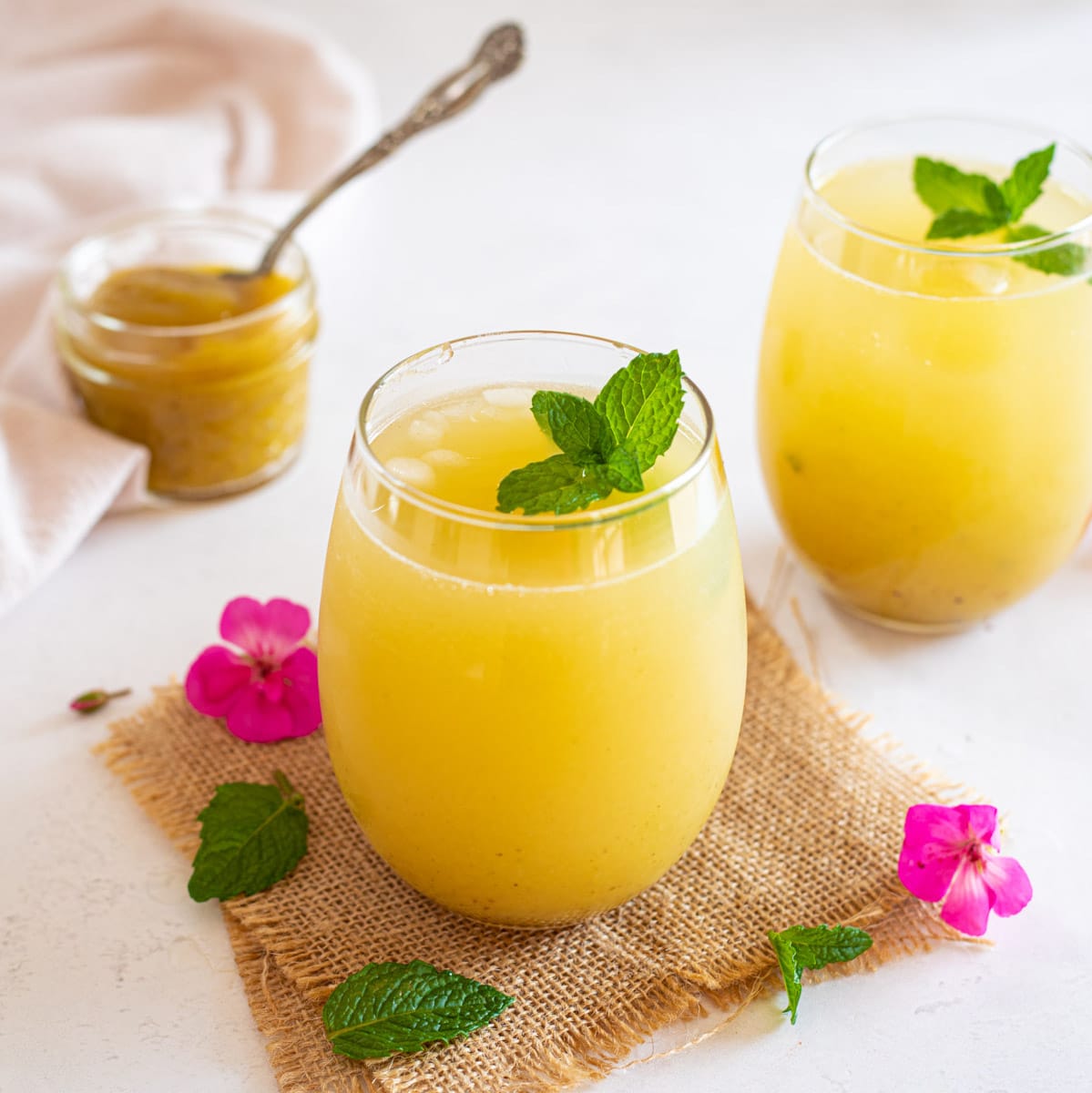 Aam Panna is a delightful summer drink prepared from green mangoes. It is so refreshing with its sweet and tangy flavors. It is the best summer cooler, a great way to hydrate in the hot summer weather.
Get the Aam Panna recipe.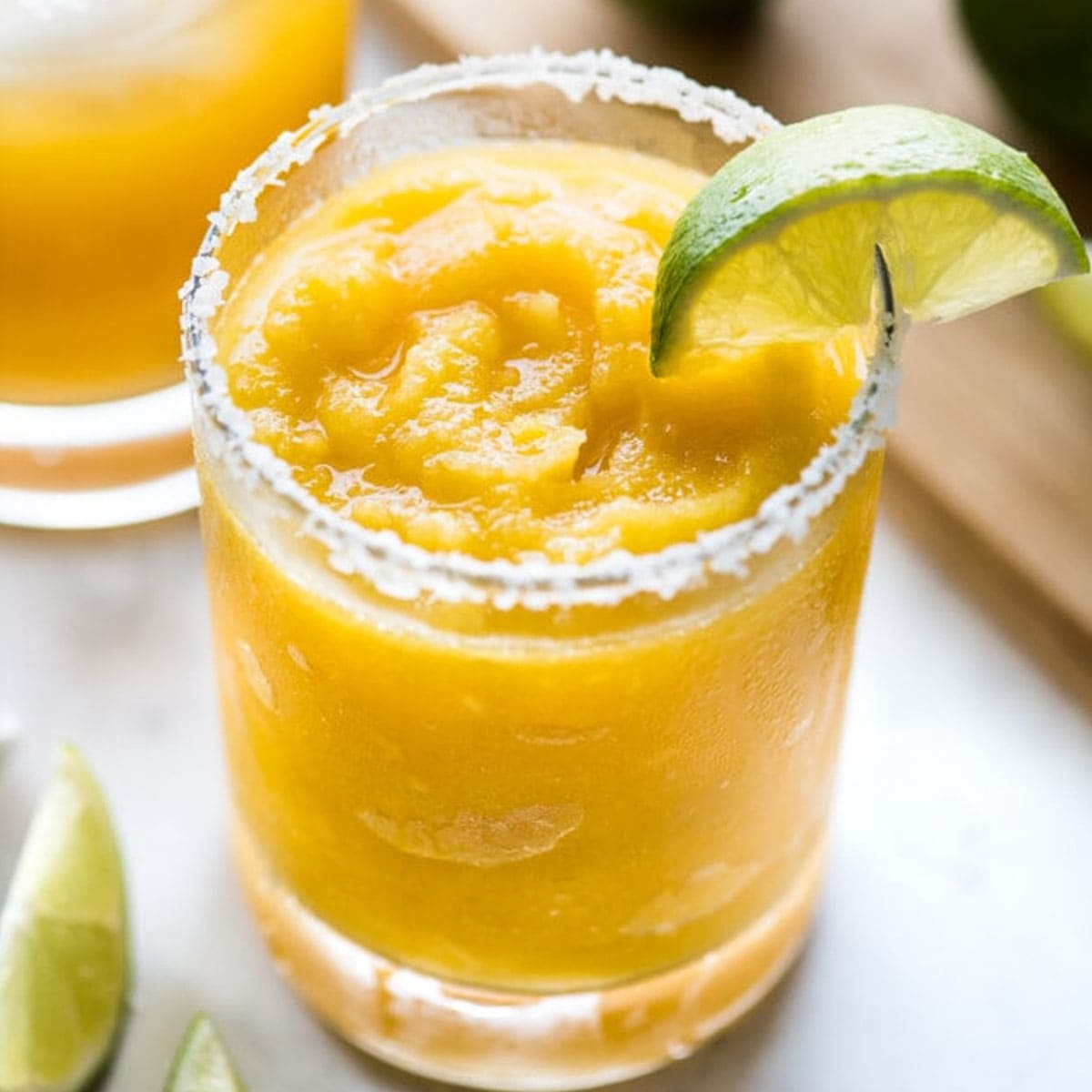 This Mango Margarita is the most delicious fruity margarita you'll ever make! It can be frozen or on the rocks and is great for parties, celebrations, and barbecues.
Get the Mango Margarita recipe.
Mango Dinner Recipes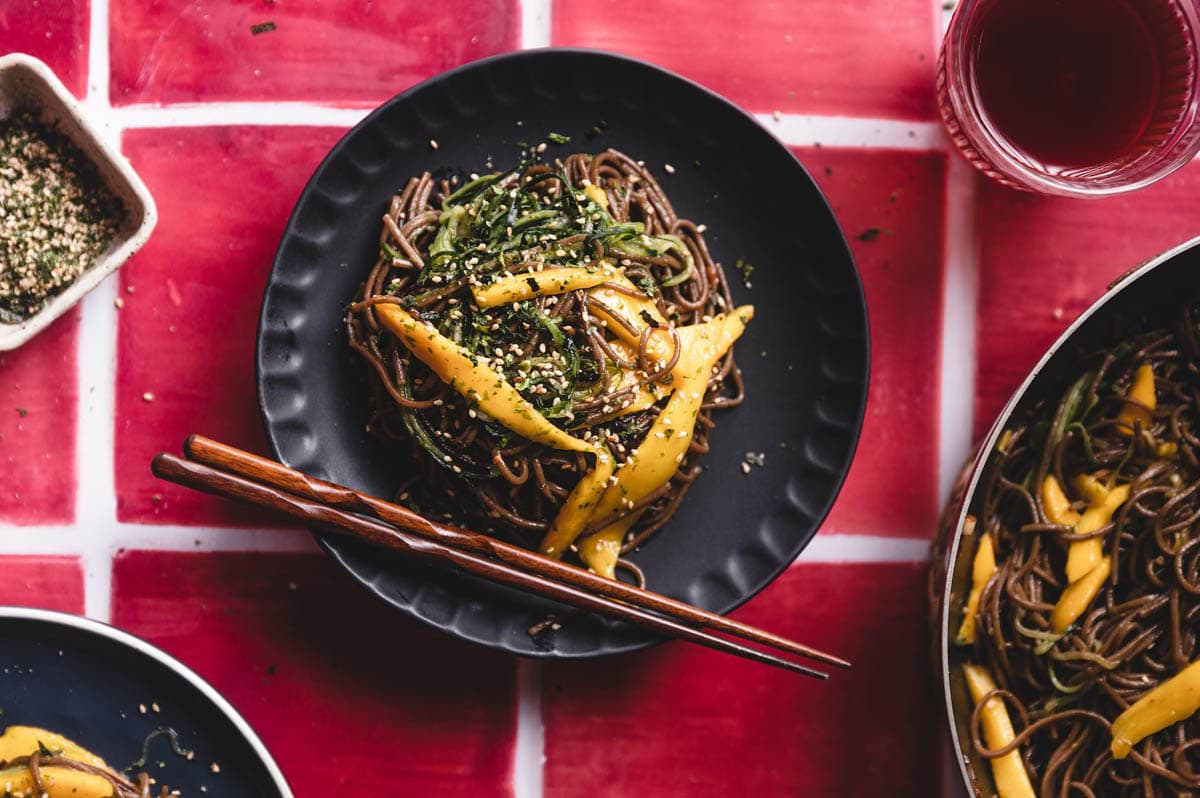 Soba noodles, tossed with thin strips of mango and cucumber, dressed in savory soy sauce! A great summer meal because it takes only a few minutes to prepare, and it tastes delicious, warm, or cold.
Get the Soba Noodles recipe.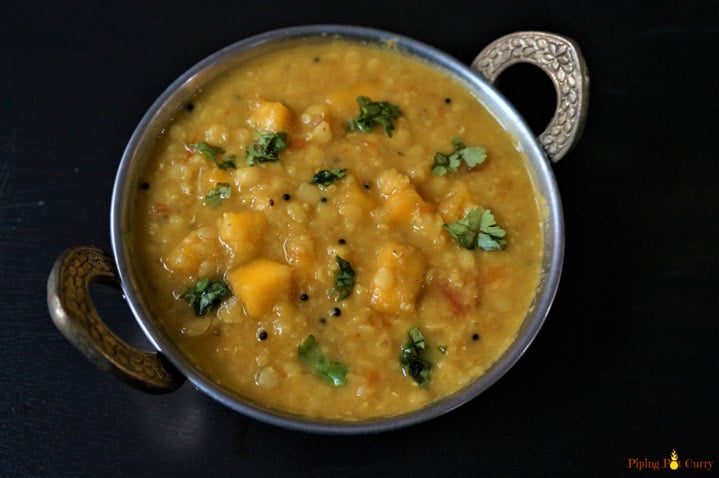 An interesting mixture of sweet, tangy, and spicy flavors – MANGO DAL in the instant pot. Split Pigeon Peas cooked with raw mango and tempered with red chilies, curry leaves, mustard seeds, and spices.
Get the Mango Dal recipe.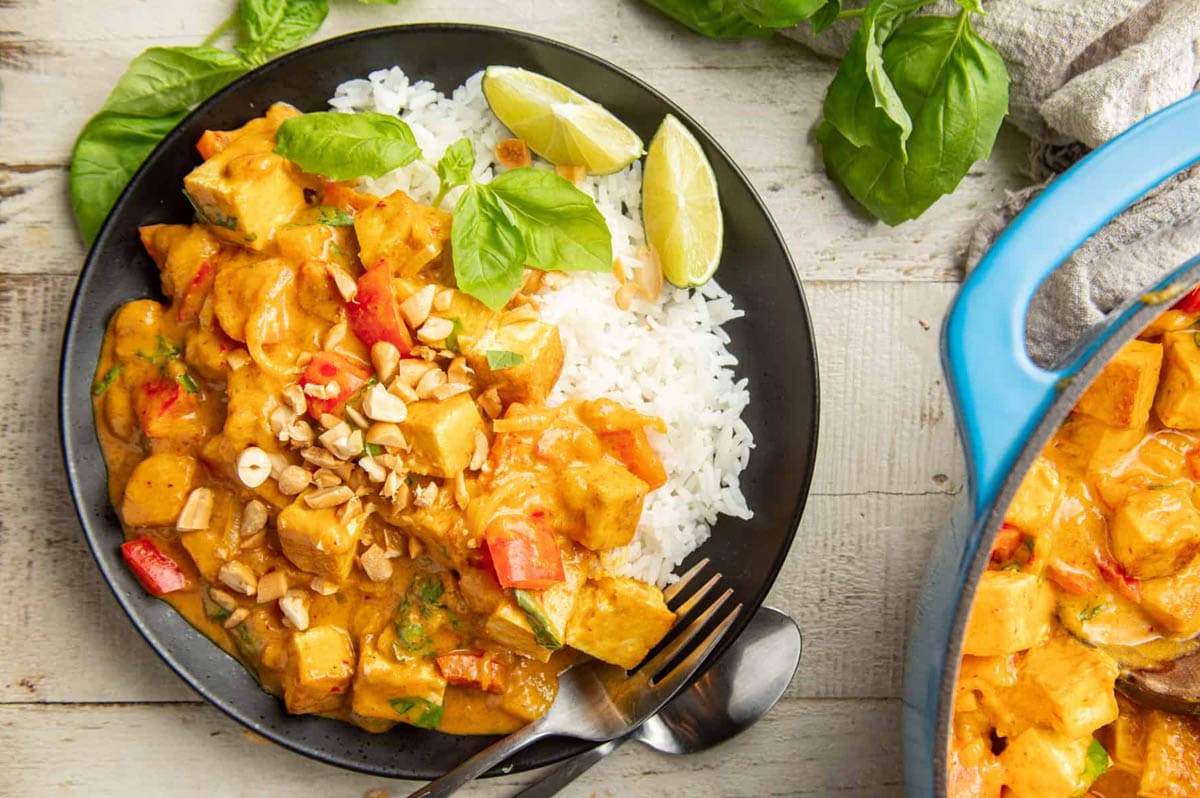 This Thai-inspired mango curry features juicy mango chunks, pan-fried tofu, and red bell peppers in a luscious coconut curry sauce. It's easy to make and a total flavor bomb!
Get the Thai Mango Curry recipe.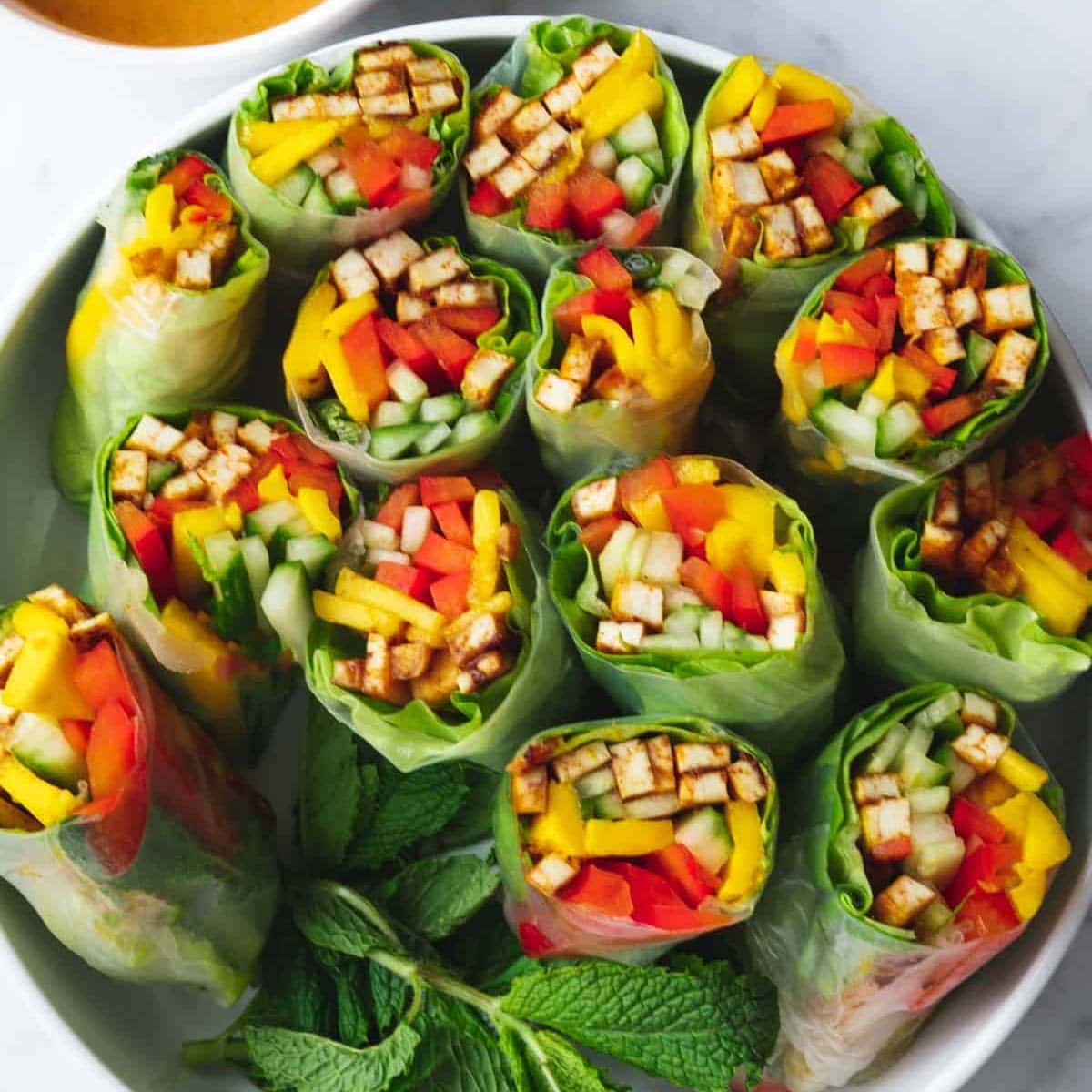 High-protein Easy Vegan Tofu Mango Summer Rolls are a complete meal. Served with a heart-healthy and addictively delicious peanut dipping sauce. Gluten-free and oil-free options.
Get the Vegan Tofu Mango Rolls recipe.
Dessert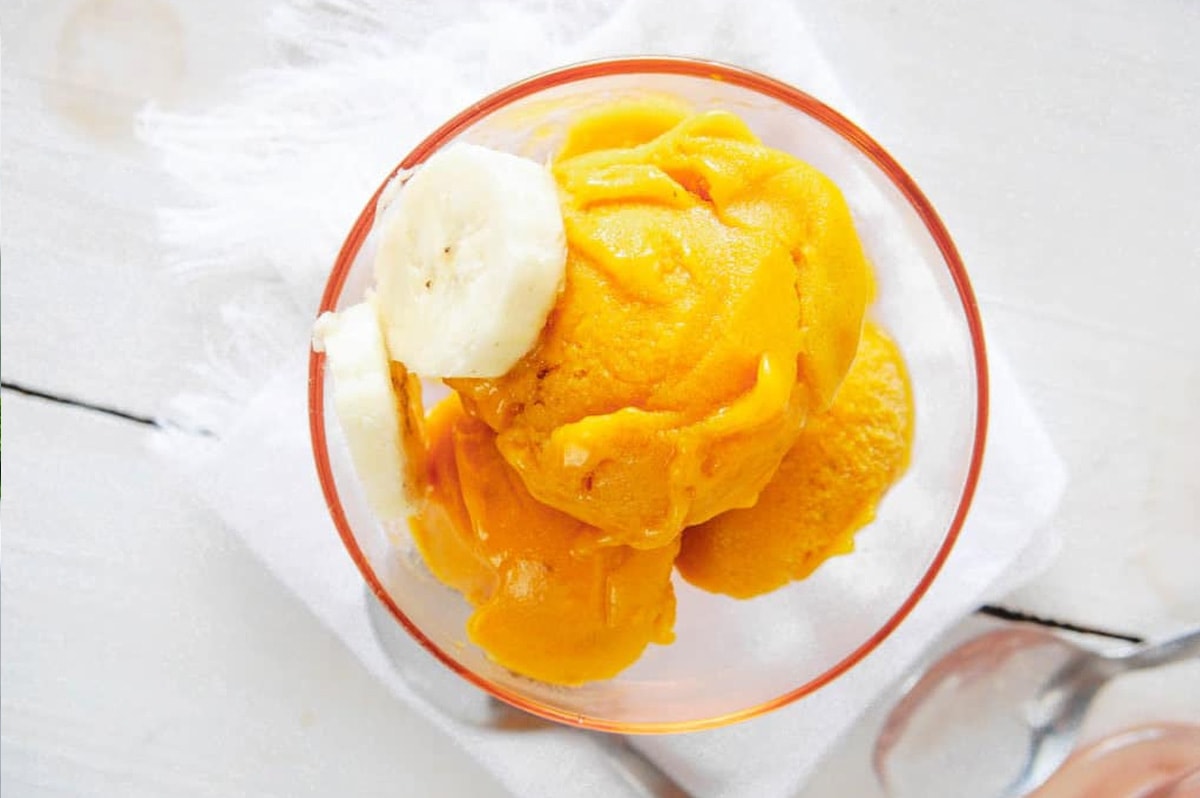 Creamy, homemade mango nice cream made with frozen bananas, mangos, natural sweetener, and almond milk is a dairy-free healthy treat! With 4 simple ingredients and a few minutes, you'll have a decadent dessert in no time!
Get the Mango Nice Cream recipe.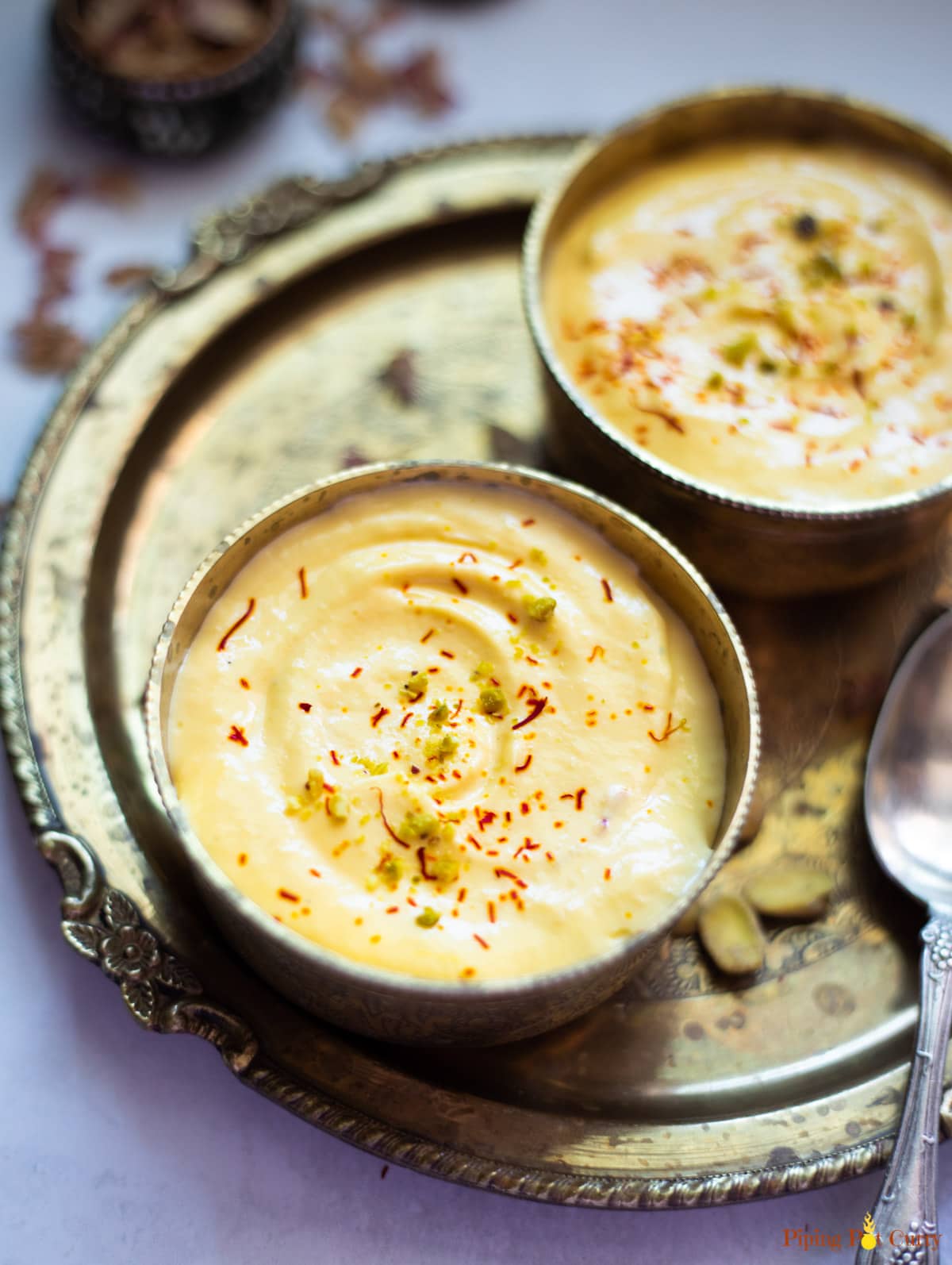 Mango Shrikhand, a refreshing & sweet Indian dessert, is a perfect summer treat. Creamy yogurt, mango pulp, and sugar are blended together and garnished with saffron and cardamom to make this luscious Mango Shrikhand.
Get the Mango Shrikhand recipe.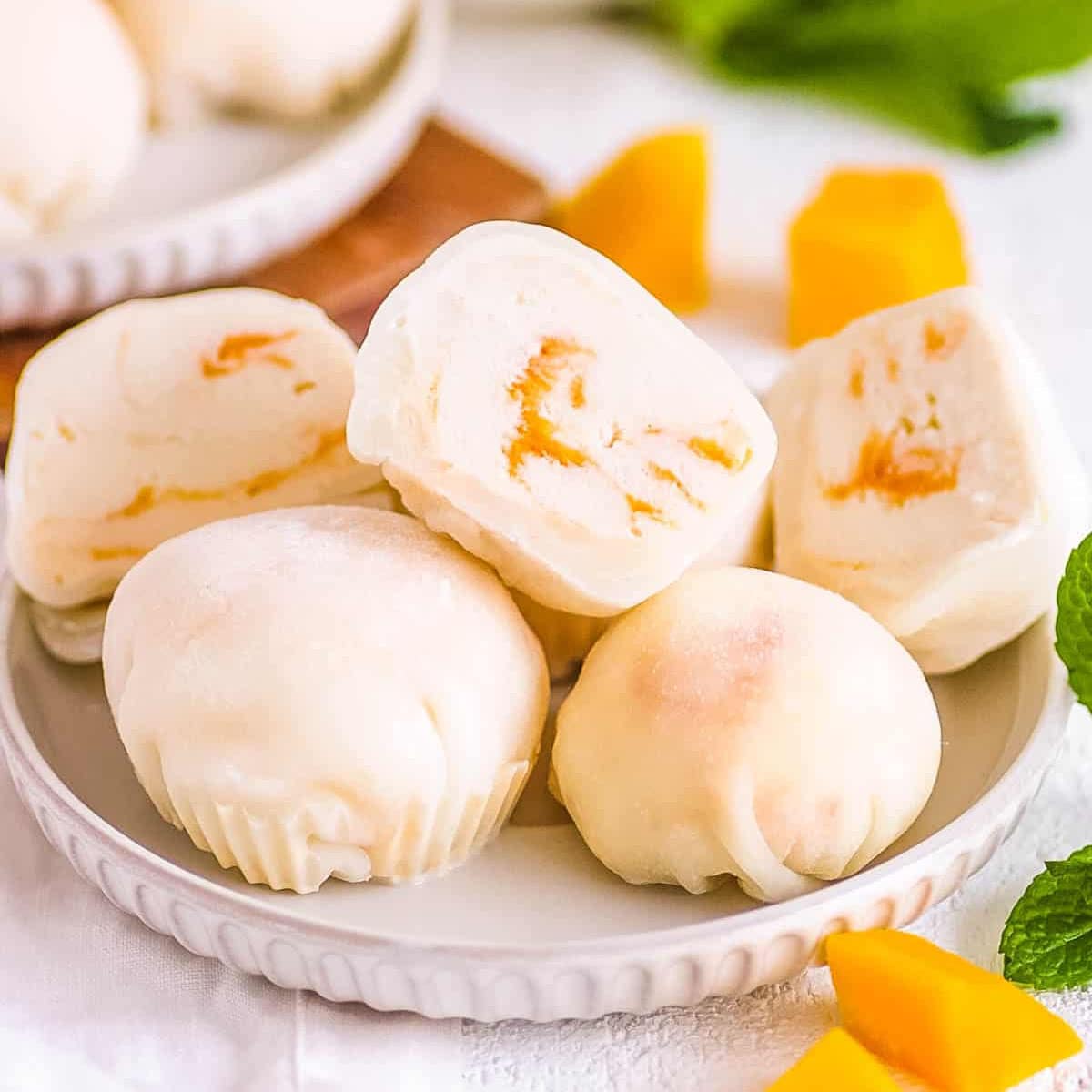 This mango mochi recipe makes delicious mango ice cream balls with a sweet, starchy outside and a fruity twist on the inside.
Get the Mango Mochi recipe.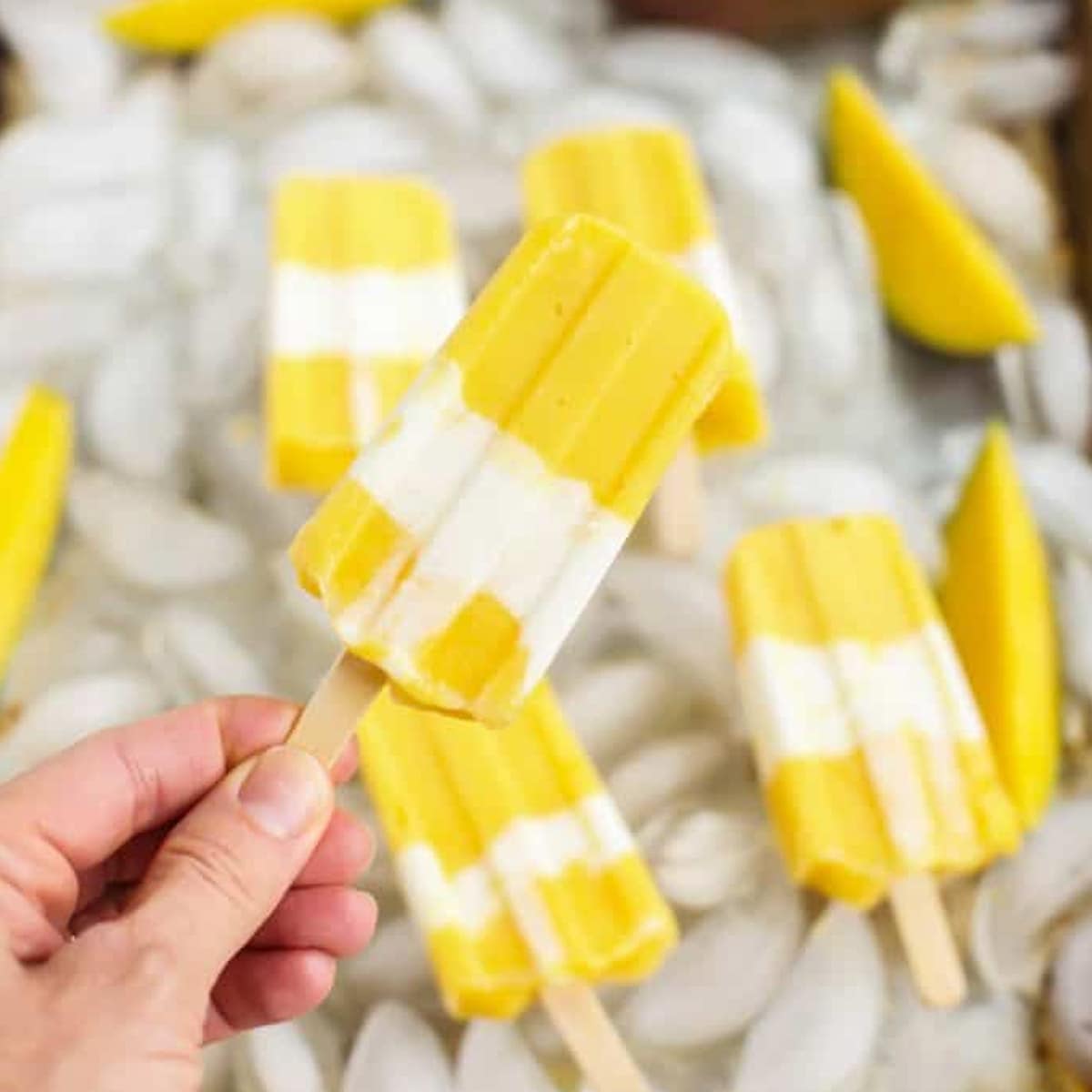 Mango Popsicles are a perfect summer treat made with wholesome ingredients. The refreshing layers of sweet mango and Greek yogurt make a beautiful presentation.
Get the Mango Popsicles recipe.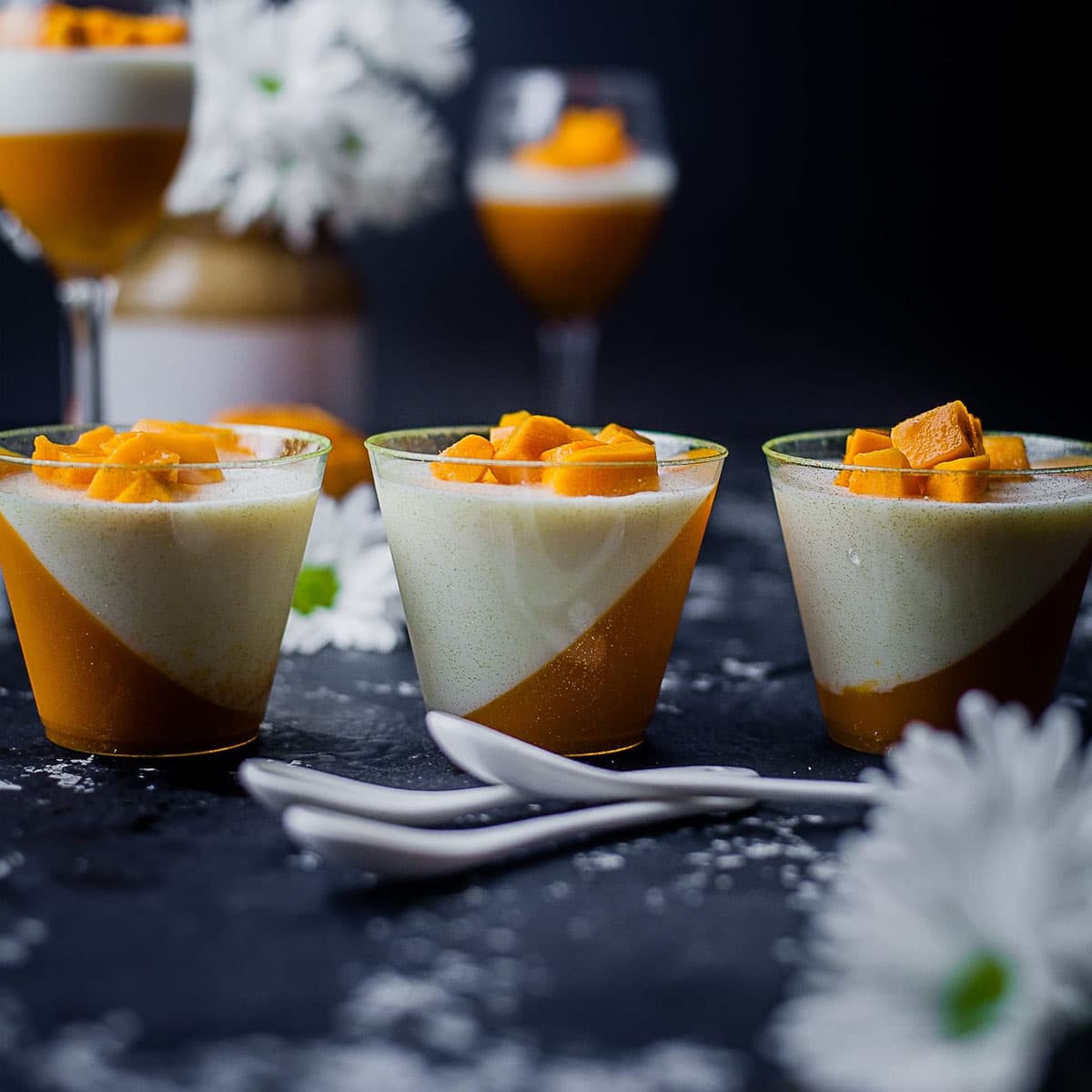 If you are ever unsure about what dessert to make for a party or random mid-week indulgence, go for a Panna Cotta. It's the easiest thing to pull off with minimal effort.
Get the Mango Panna Cotta recipe.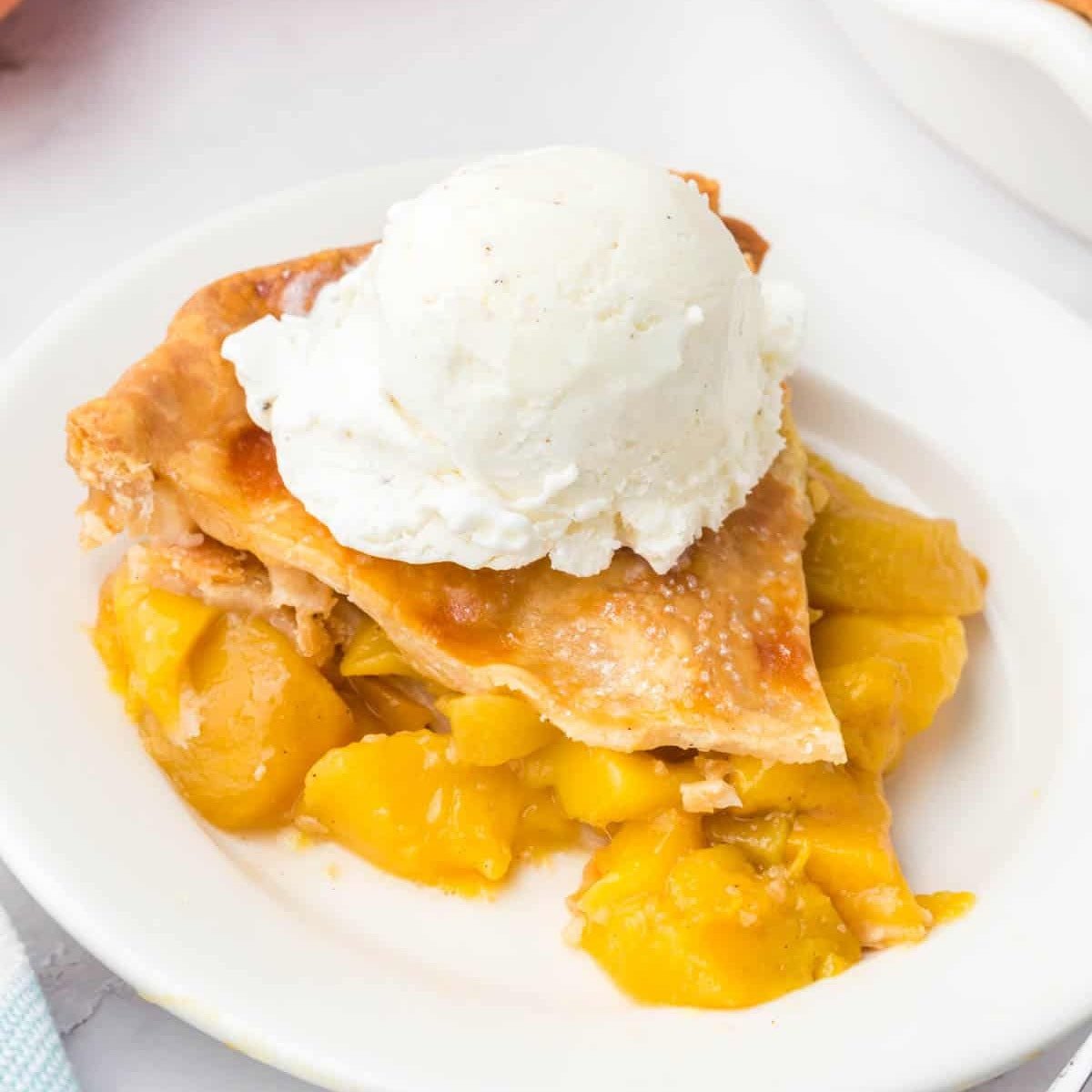 Grab your favorite pie crust, some frozen peaches and mangos, and a few other ingredients, and whip up this delicious, easy dessert in no time. With just 15 minutes of prep time, this peach mango pie recipe is easy to make.
Get the Peach Mango Pie recipe.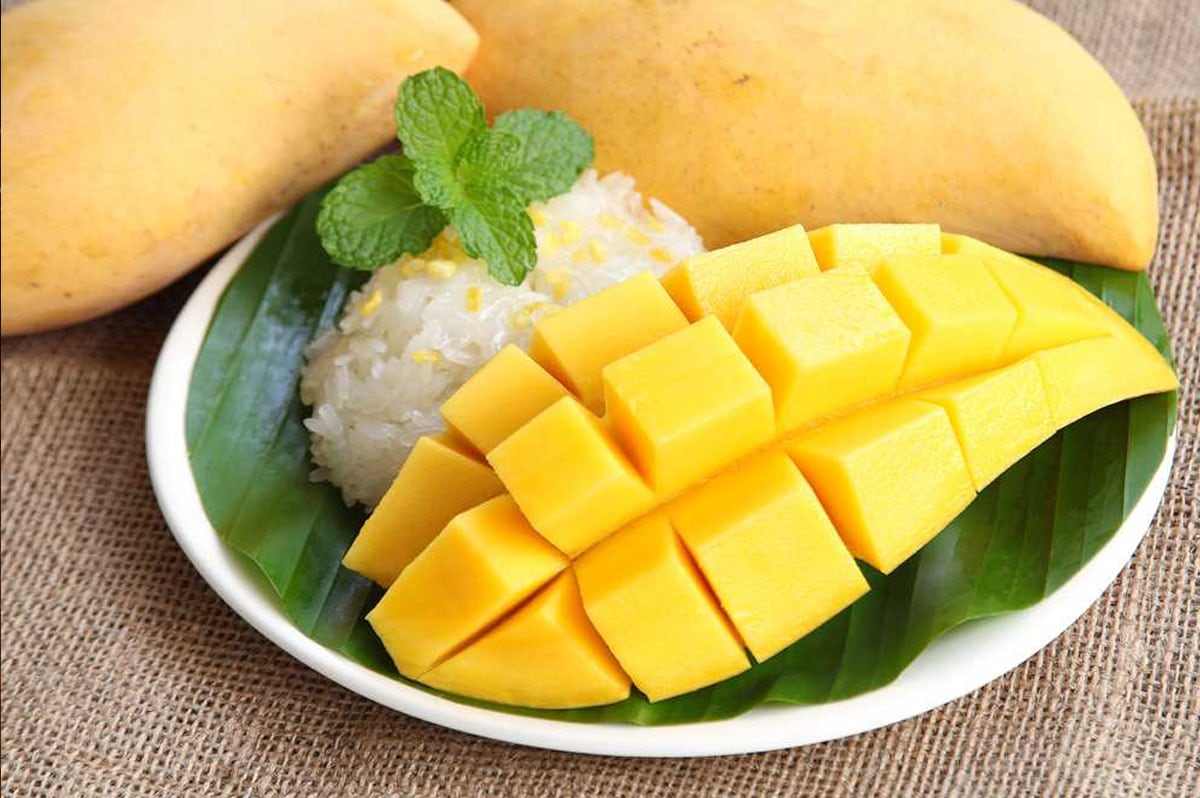 This mango sticky rice fulfills your hunger and craving for something sweet. This rice and mango combination is amazing.
Get the Mango Sticky Rice recipe.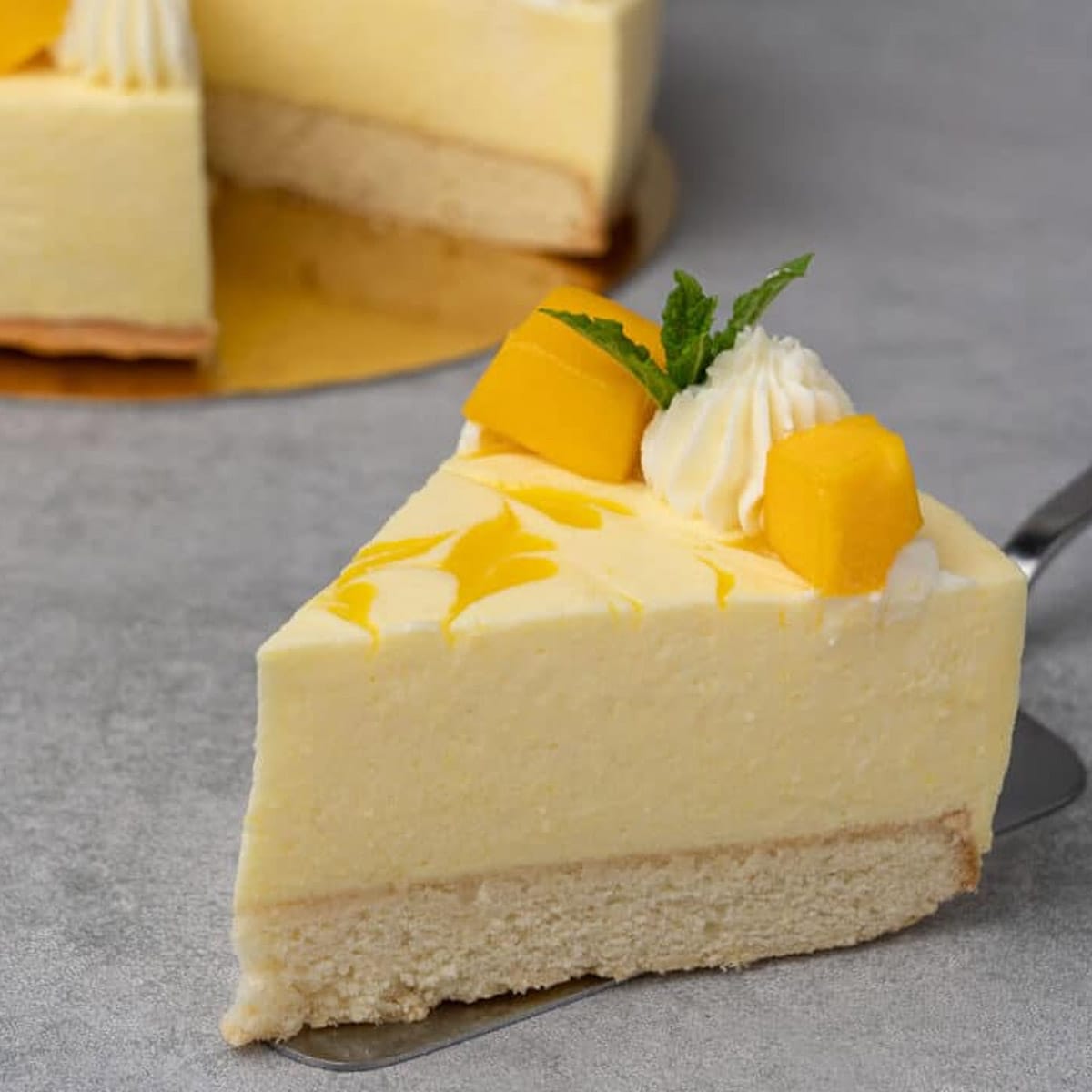 This super-light Mango mousse cake recipe consists of a delicious buttery sponge layer and the airiest yogurt-based mousse loaded with fragrant mangos! It is one of the easiest, most refreshing cakes ever, with an incredibly delicious result that is light and very well-balanced in sweetness.
Get the Mango Mousse Cake recipe.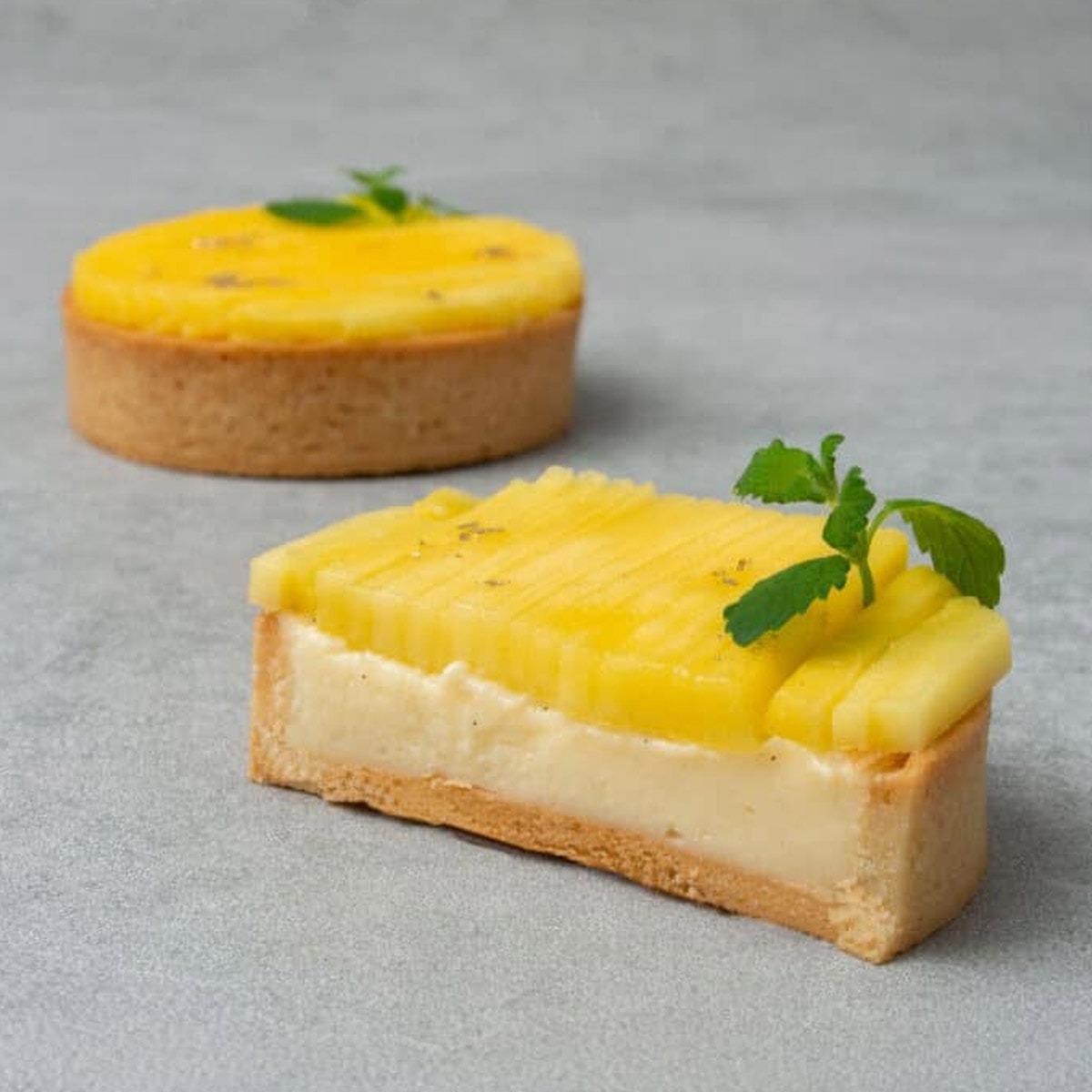 This Mango tart recipe with vanilla custard is the perfect Pâtisserie style goodness you can easily make at home! The tart is made with homemade Pâte Sablée (sweet shortcrust) tart shell and silky, creamy vanilla pastry cream, all decorated with elegant mango slices.
Get the Mango Tart recipe.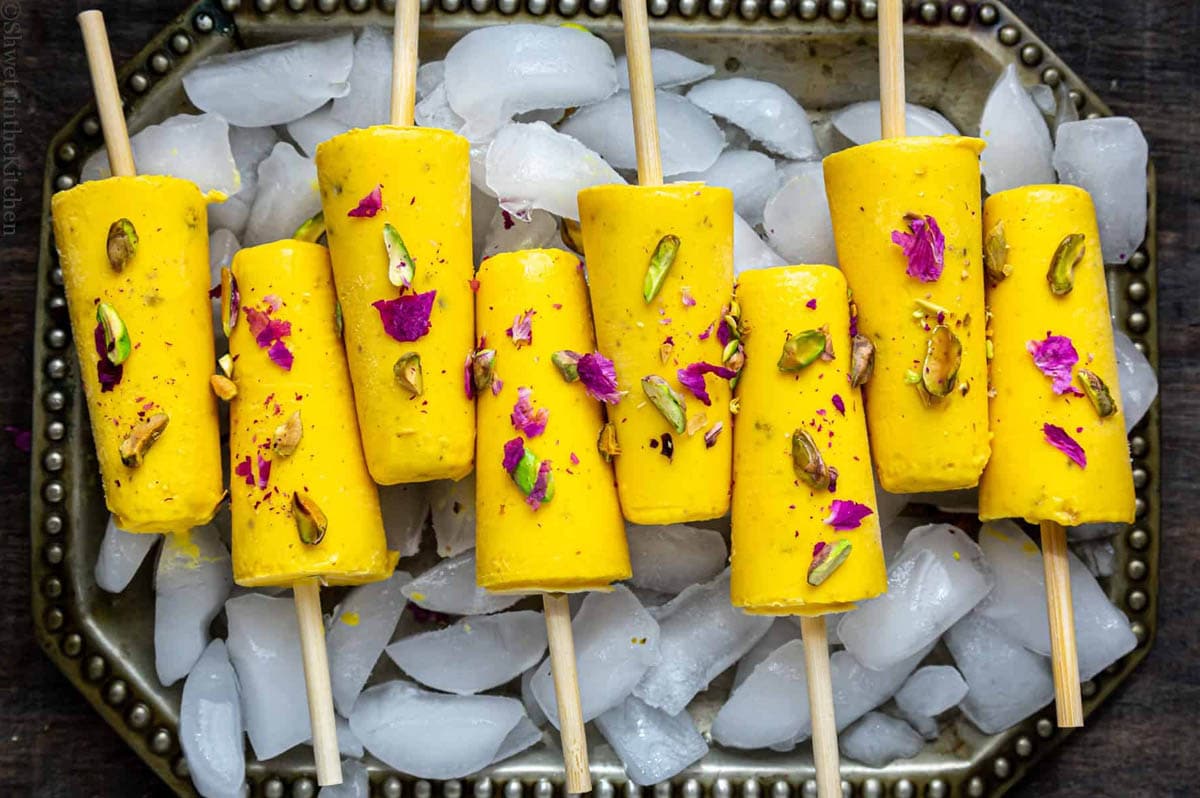 A quick and easy no-cook Mango Kulfi recipe to satisfy all your mango and ice cream cravings. Perfectly creamy and delicious, this Indian mango ice cream is a must-have summer treat!
Get the Mango Kulfi recipe.
I hope you enjoy all these amazing mango recipes all through the season. Comment below with your favorite!