Happy Summer! Eating seasonally is the best way to get the maximum flavor and nutrients, while also saving money. Here is the summer produce guide that will help you choose, and cook with veggies that are in season!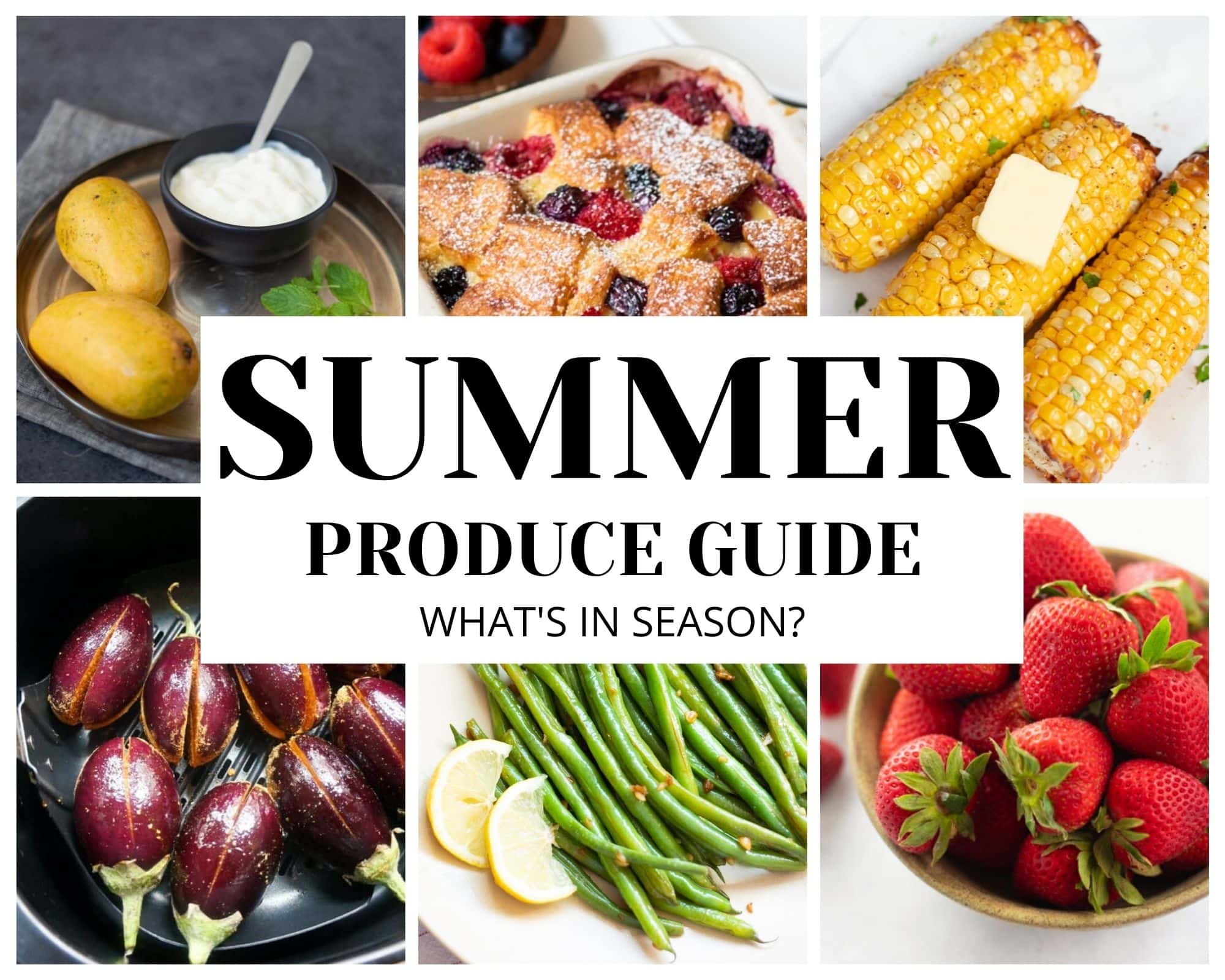 Summer is an amazing season for food because it tends to be healthy, fresh and so colorful.
I love eating seasonal fruits and vegetables, there are so many benefits of eating in season – healthier, cheaper and tastier.
This summer seasonal produce guide will help you learn about the veggies and fruits that are in season, as well as give you some recipe ideas to incorporate them. So you can eat fresh, and save money!
Summer Seasonal Vegetables
Corn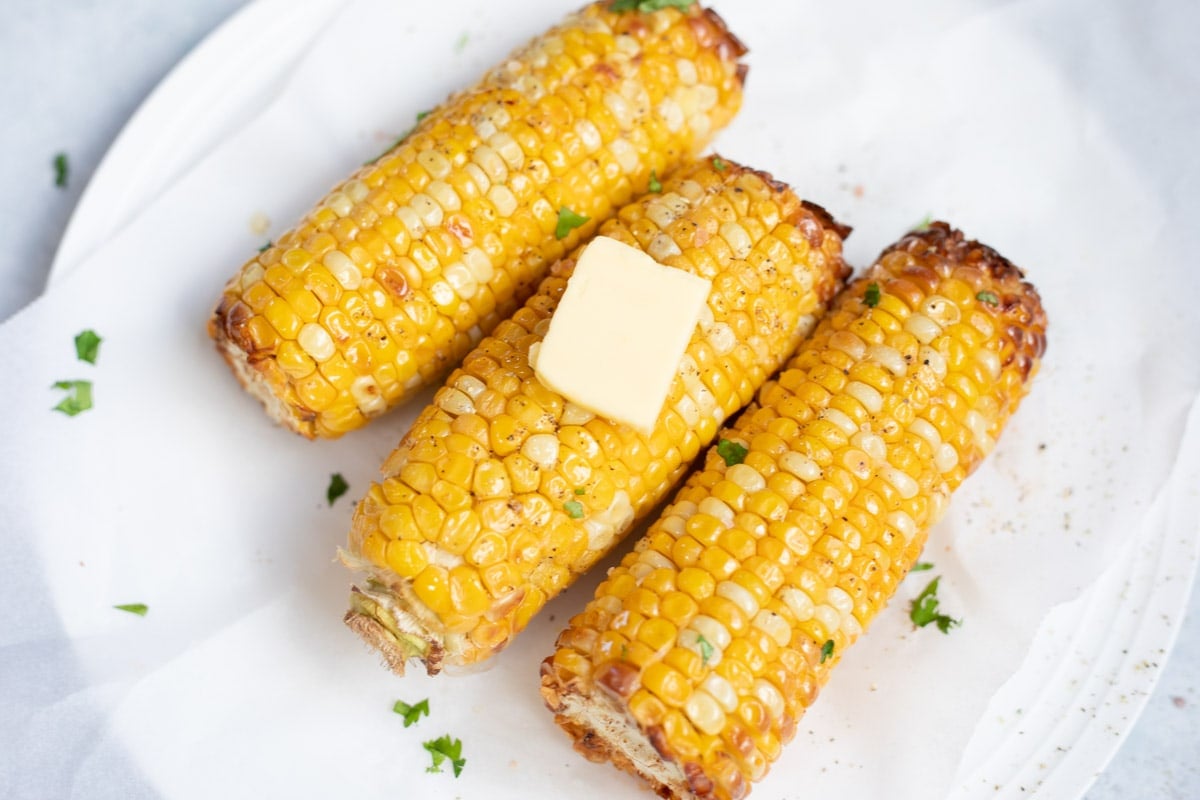 One of the most awaited summer delights are sweet corns. Though it is available all year round, the peak season lasts from May through September.
Look for bright green, fitted husks and golden brown silk. You can refrigerate fresh corn in a plastic bag for no more than one or two days.
Recipes:
Cauliflower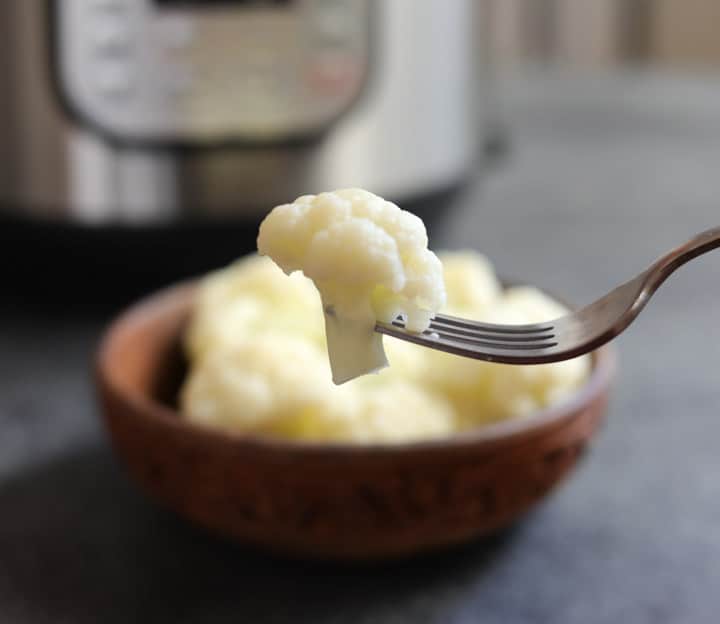 Just perfect in soups or roasted to accompany proteins, it's available year-round, but its peak season is as early as June, running through September to November. They're so versatile, and take on so many different flavors, it's hard not to like them.
Recipes:
Celery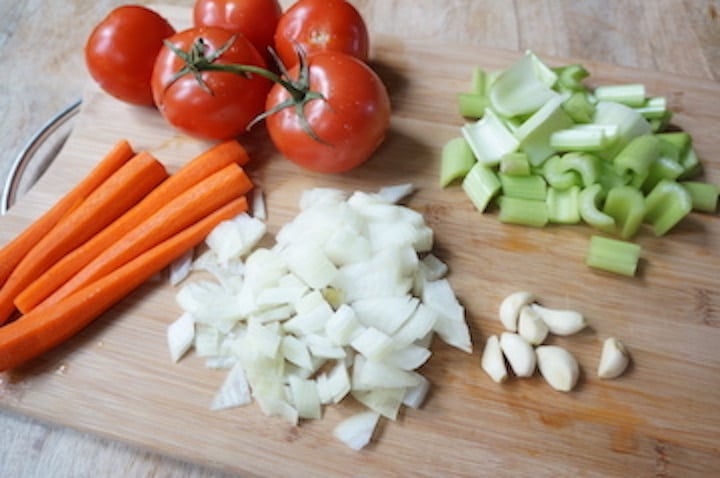 Celery is mostly available all year round, but you can find fresh ones in mid-summer. It has tall, light green stalks that are very crisp. It is also rich in vitamins and minerals.
Recipes:
Cucumbers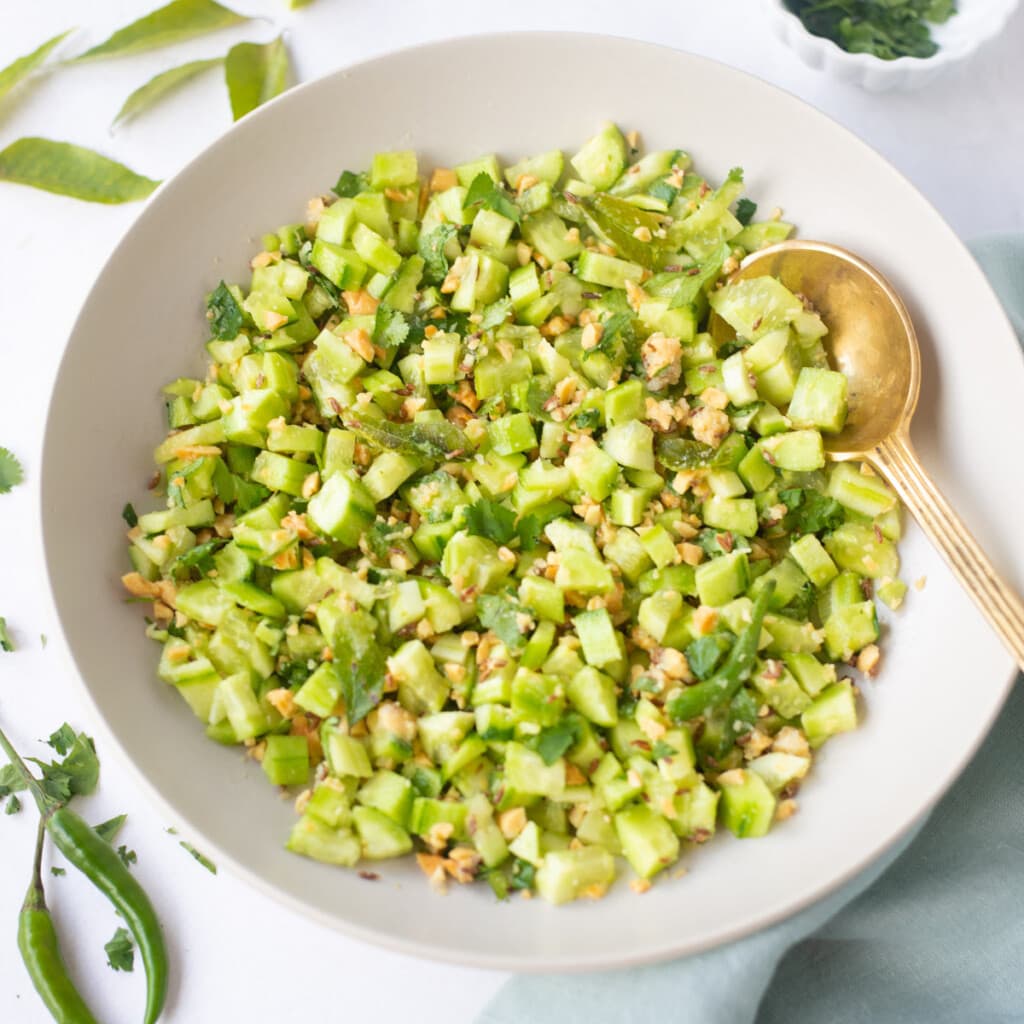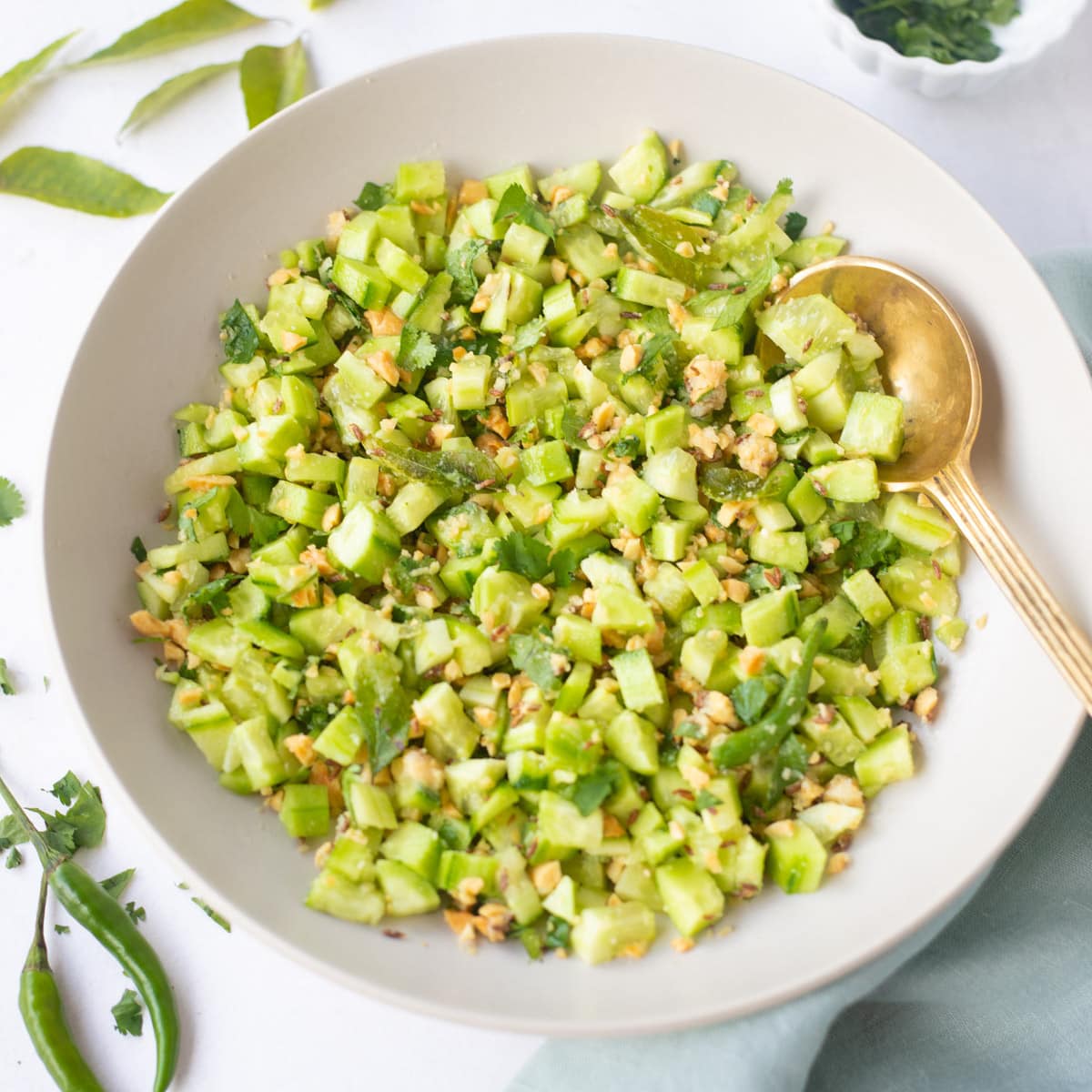 Cucumbers are generally available all year round but the peak season is from May through August. Always keep cucumber in refrigerator, they are very sensitive to heat.
They should be bright medium to dark green with even color, firm, and rounded at their edges. Avoid buying cucumbers that are wrinkled at their tips. You can store them in the refrigerator for up to 7 days.
Recipes:
Eggplant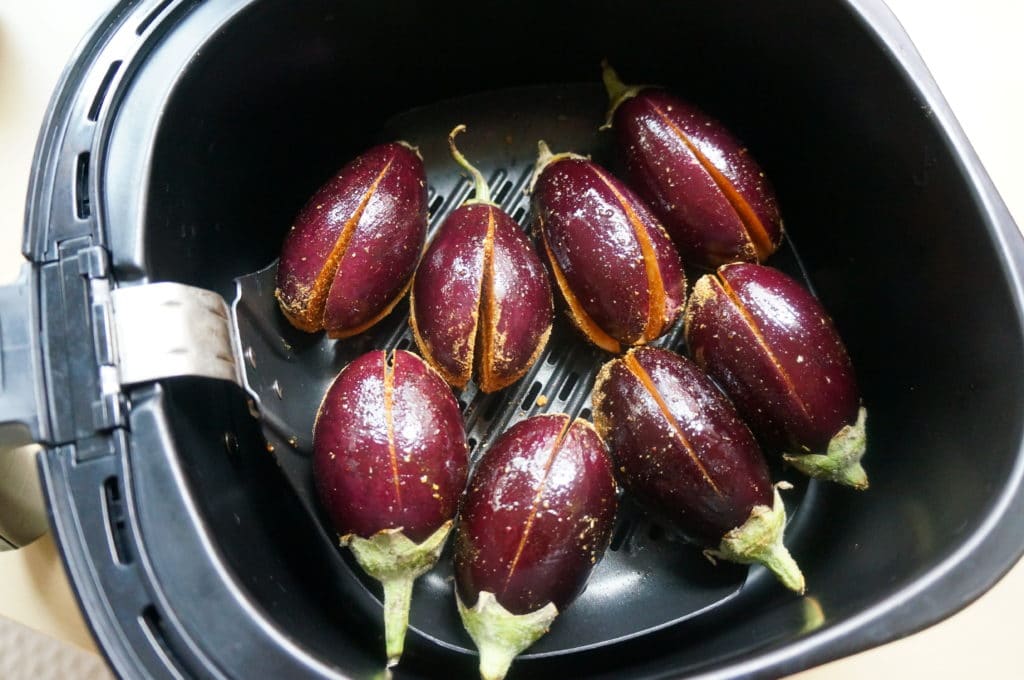 They show up in early summer and last till fall. Look for shinny and firm skin. Eggplant can turn bitter if they are over-mature.
Store them in a cool place such as the refrigerator crisper section, and they will last for a 5-7 days.
Recipes:
Green Beans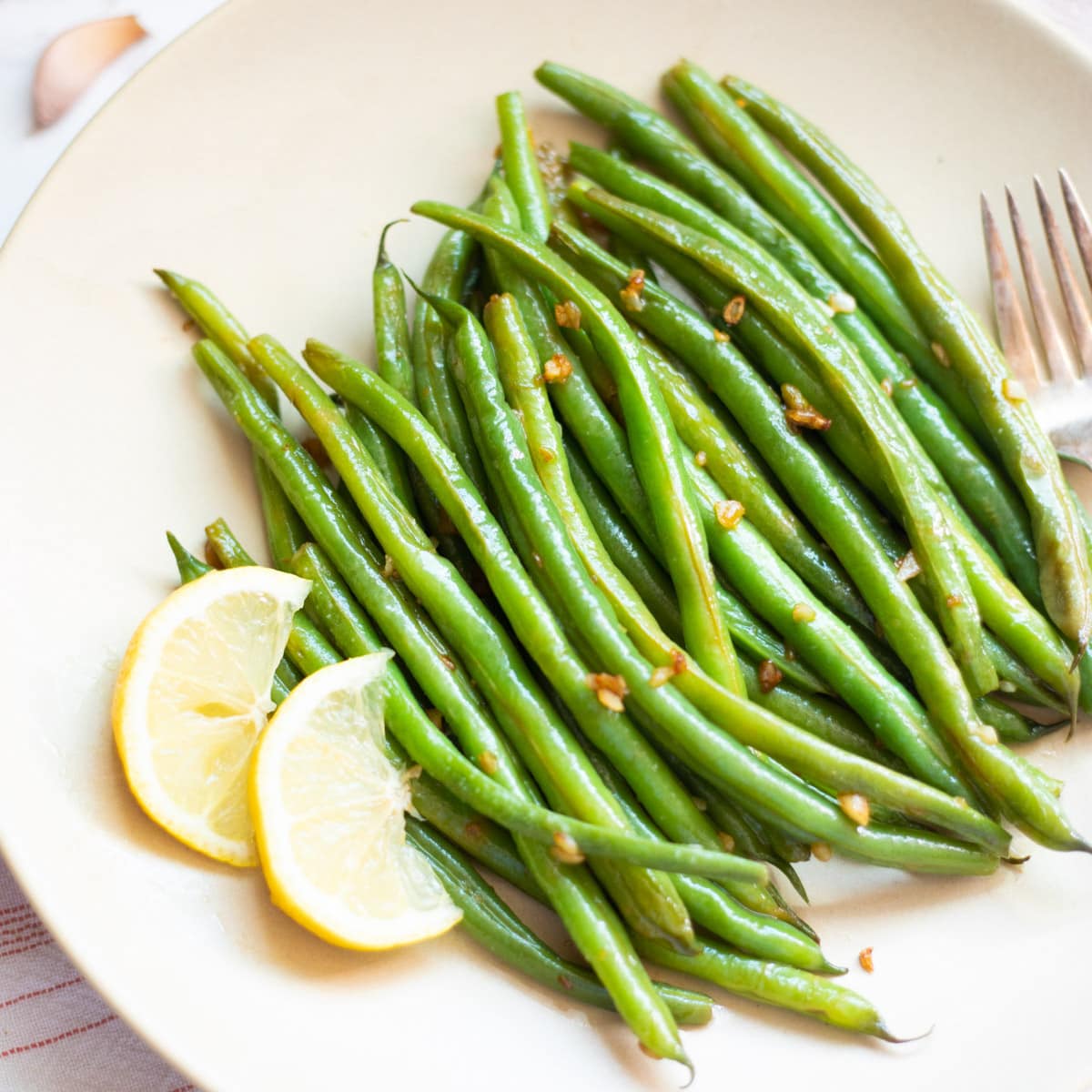 Green beans are available year-round, making them easily available to make a quick side dish. Though they are available freshly picked at farmer's markets during the summer months.
Green beans contain numerous vitamins and minerals, including high amounts of folate.
Choose right and crisp beans. Store them for up to a week in the refrigerator.
Recipes:
Bell Peppers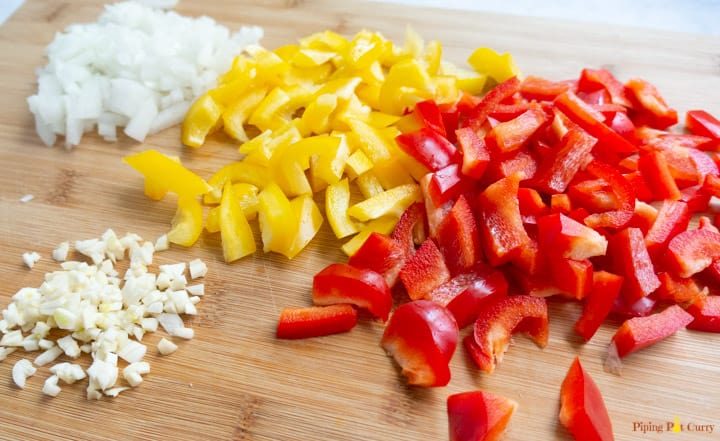 Like other vegetables bell pepper is available all year round. The peak season when it's crisp, and juicy is from July through November. Bell pepper are an excellent source of vitamin A, C, and potassium.
When buying fresh bell peppers, choose firm, bright colored with tight skin. Avoid shriveled or dull looking peppers. Refrigerate in a plastic bag and use within 5 days.
Recipes:
Tomatoes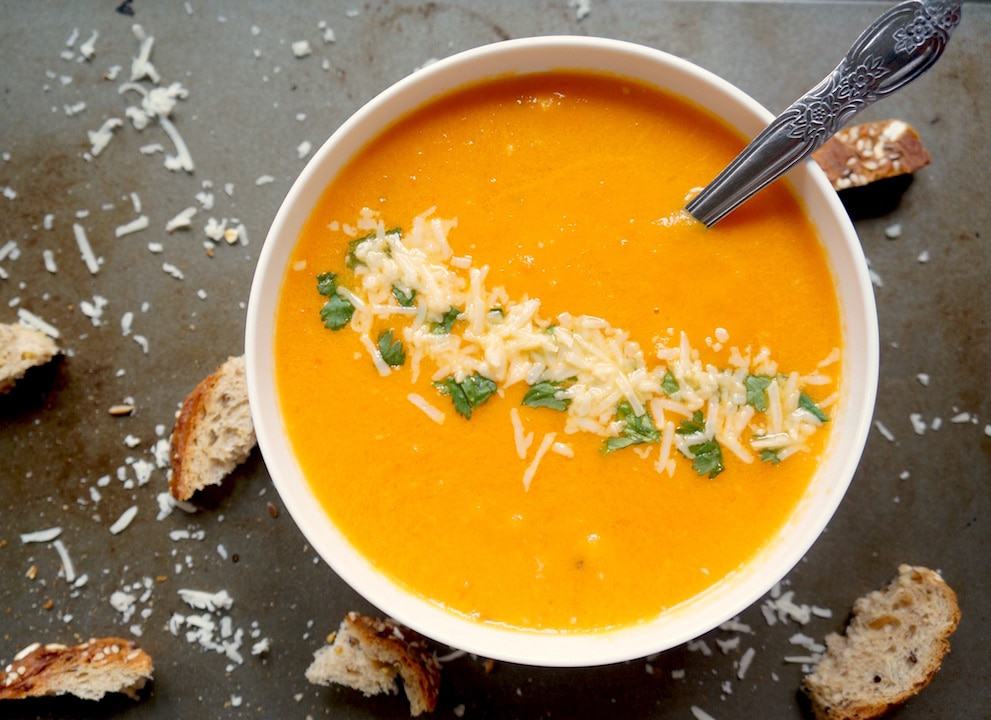 Summer is considered to be the best season to get tomatoes. Peak season to get it is from May through October. Tomatoes are a great source of vitamin C, K, potassium, and folate.
When buying tomatoes avoid with blemishes or dark spots, also they should be firm. It is best to store tomatoes at room temperature away from direct sunlight.
Recipes:
Okra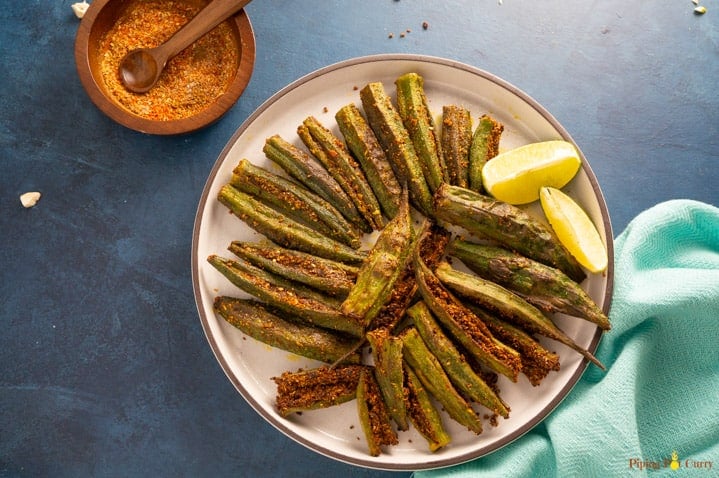 The best season to buy okra is from summer to early fall, however they are also available all year round. Okra is a good source of vitamin C and A, also B complex vitamins, iron and calcium.
Look for pods that are small and firm, avoid buying ones that are over ripe or the ones that have large seeds. It is best to store okra in the refrigerator and use within 3 days.
Recipes:
Bitter Melon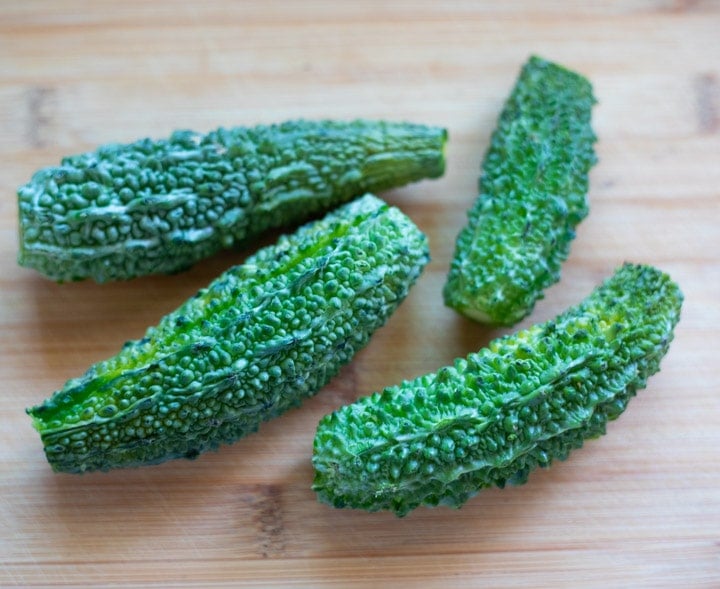 Bitter melon looks like a cucumber with light green, warty, wrinkled skin. They are available year-round, with a peak season in the summer. It is a good source of vitamin C. It is known as karela in India, and is a popular vegetable.
Recipes:
Potatoes
Who does not love crispy potato fries?! Various varieties of potatoes are available year-round. Choose potatoes that are firm, clean, smooth and unblemished. Avoid potatoes with any cuts, cracks, or dents where bacteria can get in or mold can grow. We love them roasted or stir fried with spices.
Recipes:
Summer Squash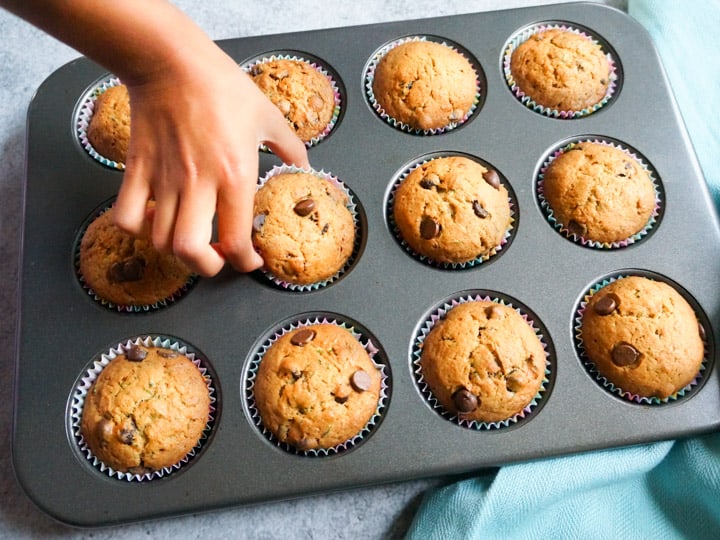 Summer squash includes zucchini, yellow squash, patty pan, and scalloped squash. Its peak season is June through late August. They are high in vitamins A, B6, and C, folate, magnesium, fiber, riboflavin, phosphorus, and potassium.
Basil
Basil is the quintessential summer herb. It can be enjoyed all year round but it's peak season is from April to December. When buying choose fresh basil leaves that are rich in color. It is a good source of vitamin K, and A.
Recipes:
Summer Seasonal Fruits
Berries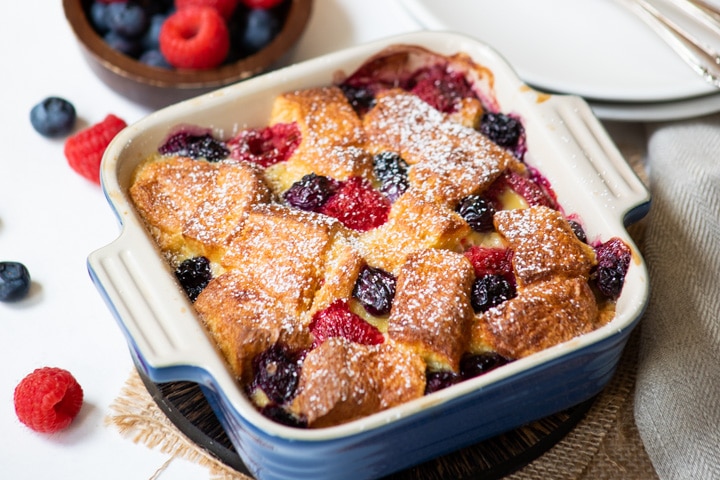 Whether it is blackberries, blueberries, gooseberries, raspberries, and strawberries. The are all in season in summer! Berries are high in fiber, vitamin C, and antioxidants. They are the most vibrantly colored fruits you'll find.
Recipes:
Mangoes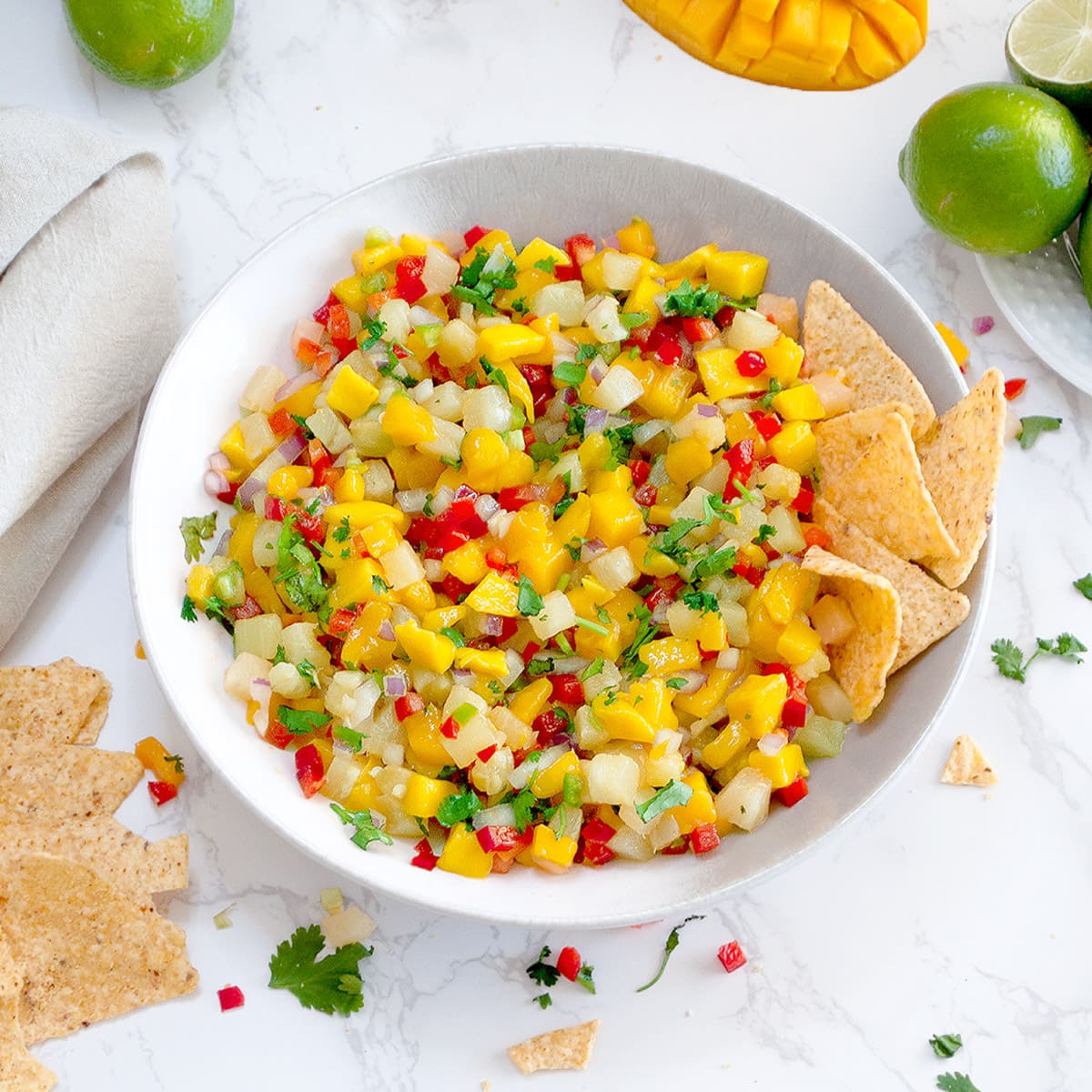 You can find imported mangoes all year round. However the peak season is from May through September. When buying, look for mangoes with leathery smooth skin. Mangoes are rich in Vitamin C and a good source of fiber.
Recipes:
Cherries
Cherries are only available for a limited period of time. The peak season to get the best cherries is early summer. They are a good source of vitamins C, A, and K.
While buying look for cherries with bright green stems and avoid buying wrinkled ones. Cherries can be stored in the refrigerator for up to 8-10 days.
Recipes:
Peaches
Peak season to get the best peaches is from July to august. Look for a deep, golden yellow color when buying. Peaches are rich in vitamin A.
Recipes:
Watermelon
The best time to get juicy watermelon is from July through August. It is a good source of Vitamins A, B and C, as well as potassium and magnesium.
When choosing a watermelon, look for darker green melons, that are heavy for their size. Watermelons with a yellow spot are better, as they are ripened in the sun.
It is best to store watermelons at room temperature. Once cut, you can refrigerate for up to 5 days in an airtight container.
Recipes:
I hope this produce guide helps you eat more seasonally. I would love to hear about your favorite summer foods, and if your favorite vegetable or fruit did not make the list, do share in the comments!
Check out more seasonal guides: