Happy Winter! Eating seasonally is the best way to get the maximum flavor and nutrients, while also saving money. Here is the winter produce guide that will help you choose, and cook with veggies that are in season!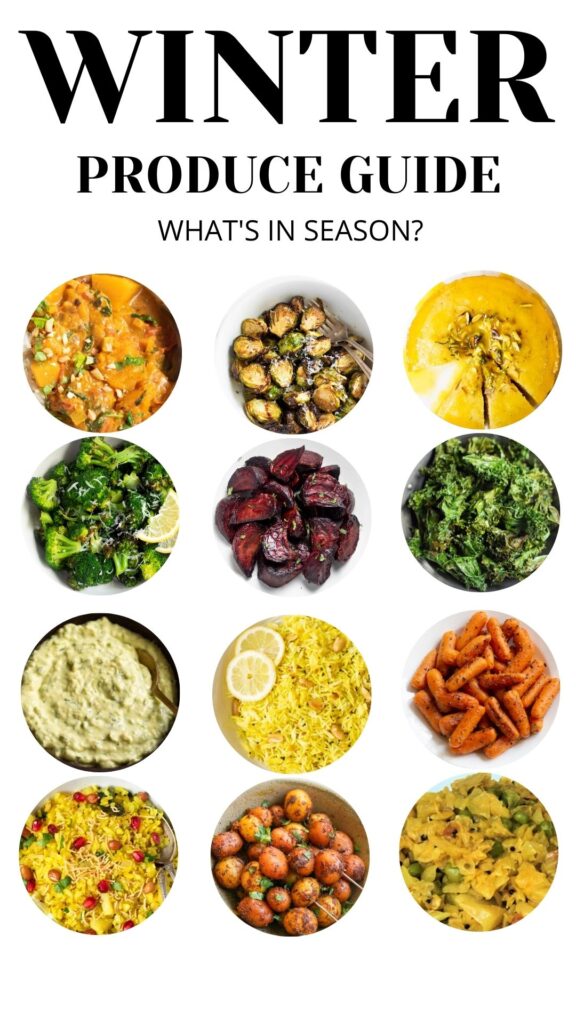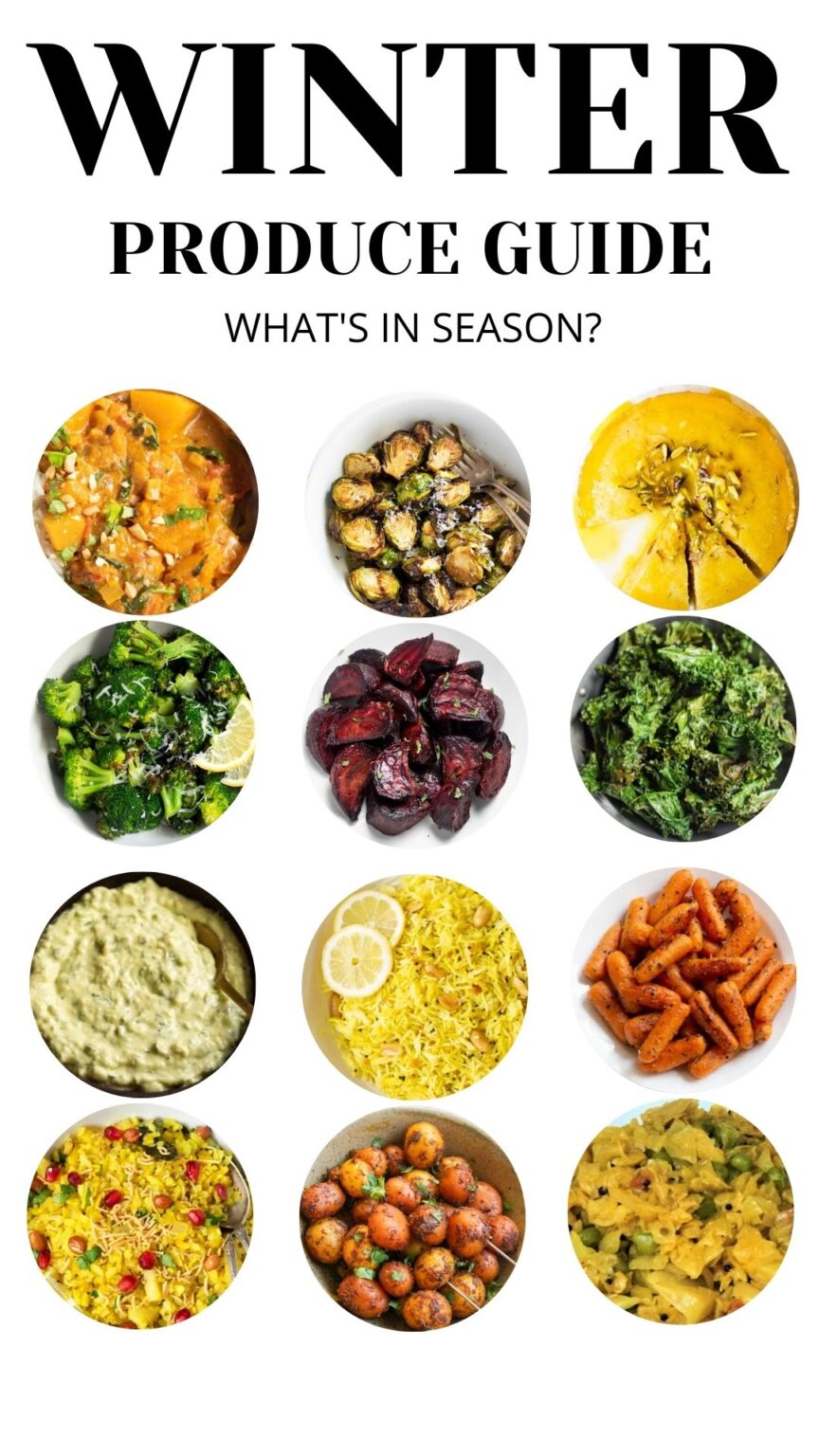 This winter seasonal produce guide will help you learn about the veggies and fruits that are in season, as well as give you some recipe ideas to incorporate them. This will in turn help you eat fresh, and save money!
There's no need to wait until summer to eat fresh fruits and veggies, you can totally enjoy them right now! Eating seasonally will help you get more nutrients that you are obtaining from your food. So let's dig into our WINTER Seasonal Produce Guide.
Table of contents
Winter Seasonal Vegetables
Beets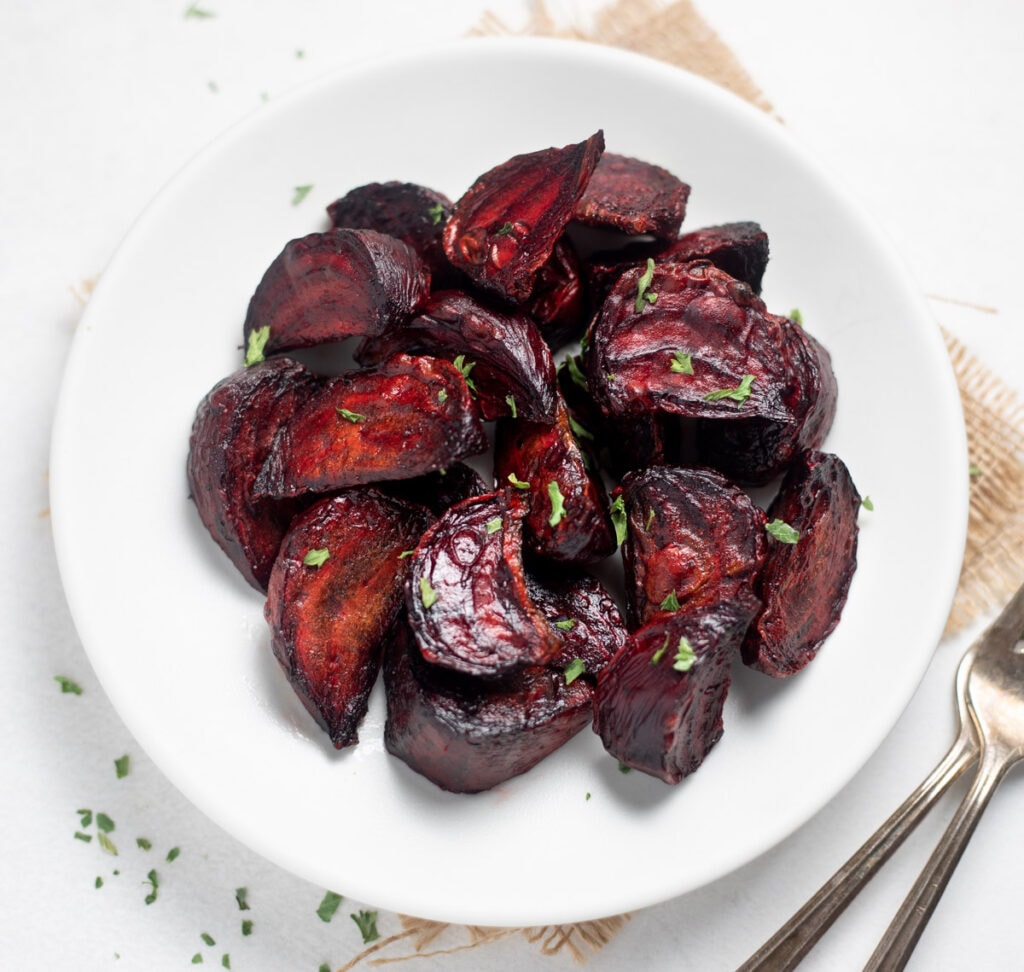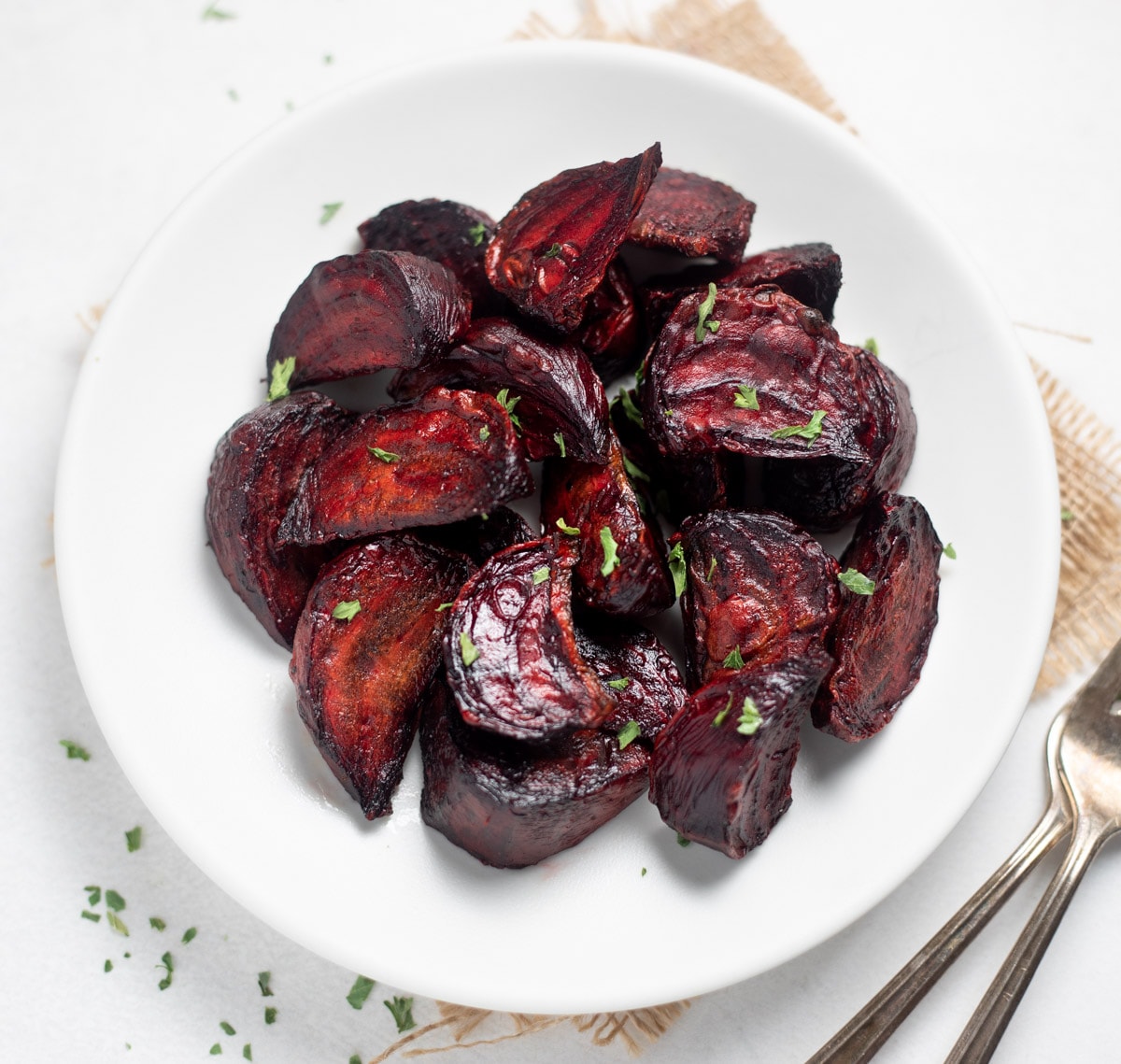 Fresh beets have a great earthy flavor, meaty texture, and color. Beets are in season in temperate climates fall through spring, and but available most of the year. They can be enjoyed fresh, cooked or roasted. We have been trying to include beets as a side to get the extra nutrition!
Recipes:
Broccoli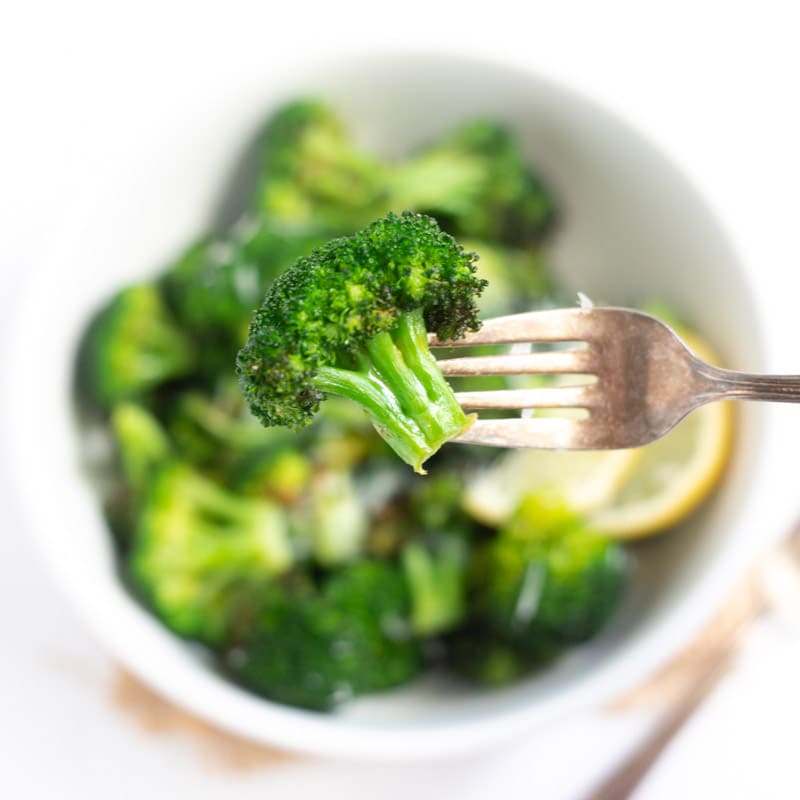 When is broccoli not in season?! Good question, because broccoli is available year round but is actually in its peak from October-April. Broccoli is a nutrition powerhouse – it is high in iron and vitamins A and C. Broccoli is wonderful roasted or steamed and a great side to protein. We also love it in soups!
Recipes:
Brussels Sprouts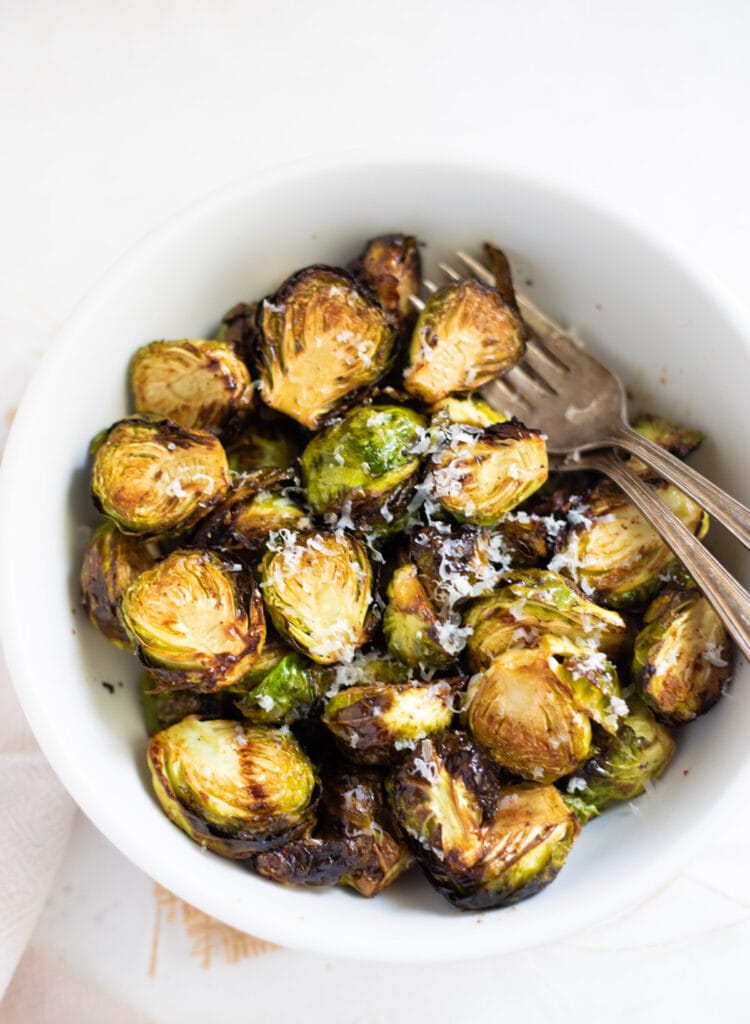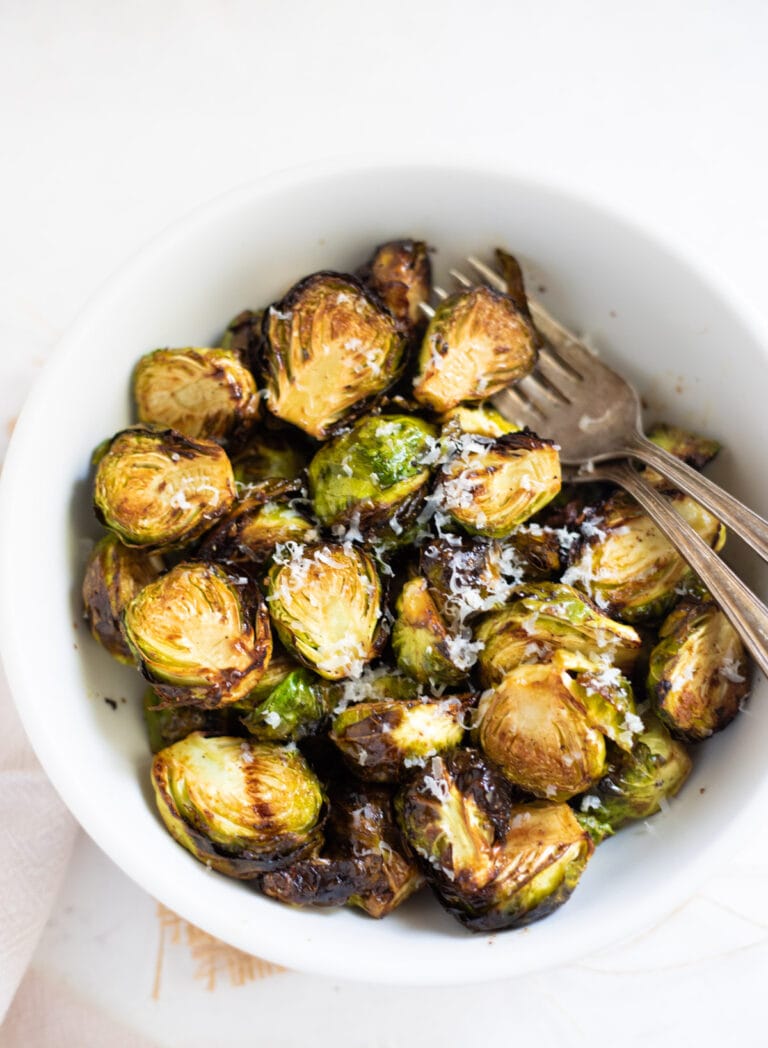 While you have the opportunity to purchase them anytime of year, there are still a time of year when they are in season. The peak season is from September to mid-February. This timing makes them perfect for the holiday season. They are a favorite side dish when roasted perfectly!
Recipes:
Cabbage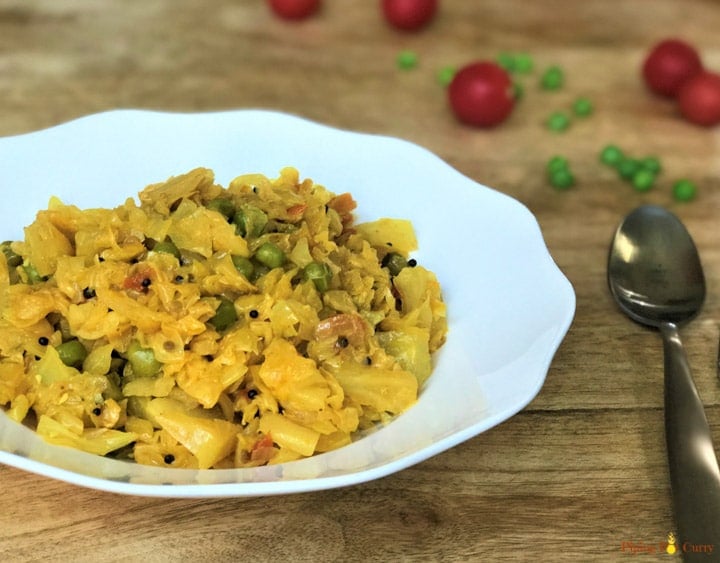 While some strains of cabbage are available all year round, most varieties love cool weather and are ready for harvest through the fall and winter. This cruciferous vegetables provides plenty of vitamins and minerals.
Recipes:
Carrots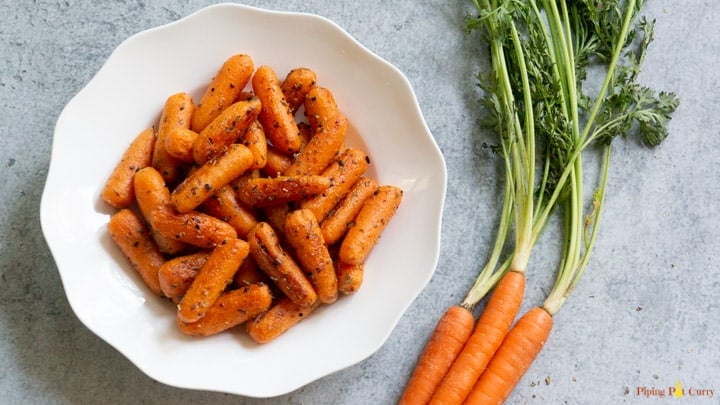 Carrots are crunchy, tasty, and very nutritious. Carrots are a powerhouse of the nutrient beta-carotene, which is helpful for healthy vision. You will find them in a range of colors, from the typical orange to purple and white. Eating carrots will also give you fiber, vitamin C, vitamin K and potassium.
Recipes:
Kale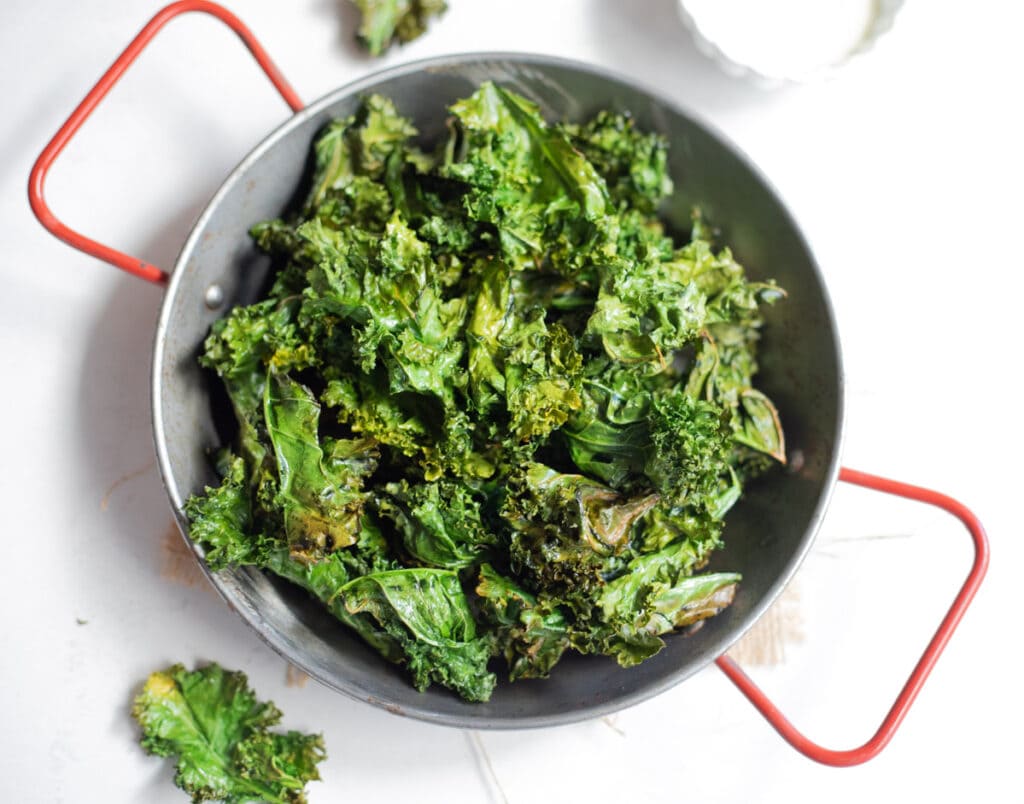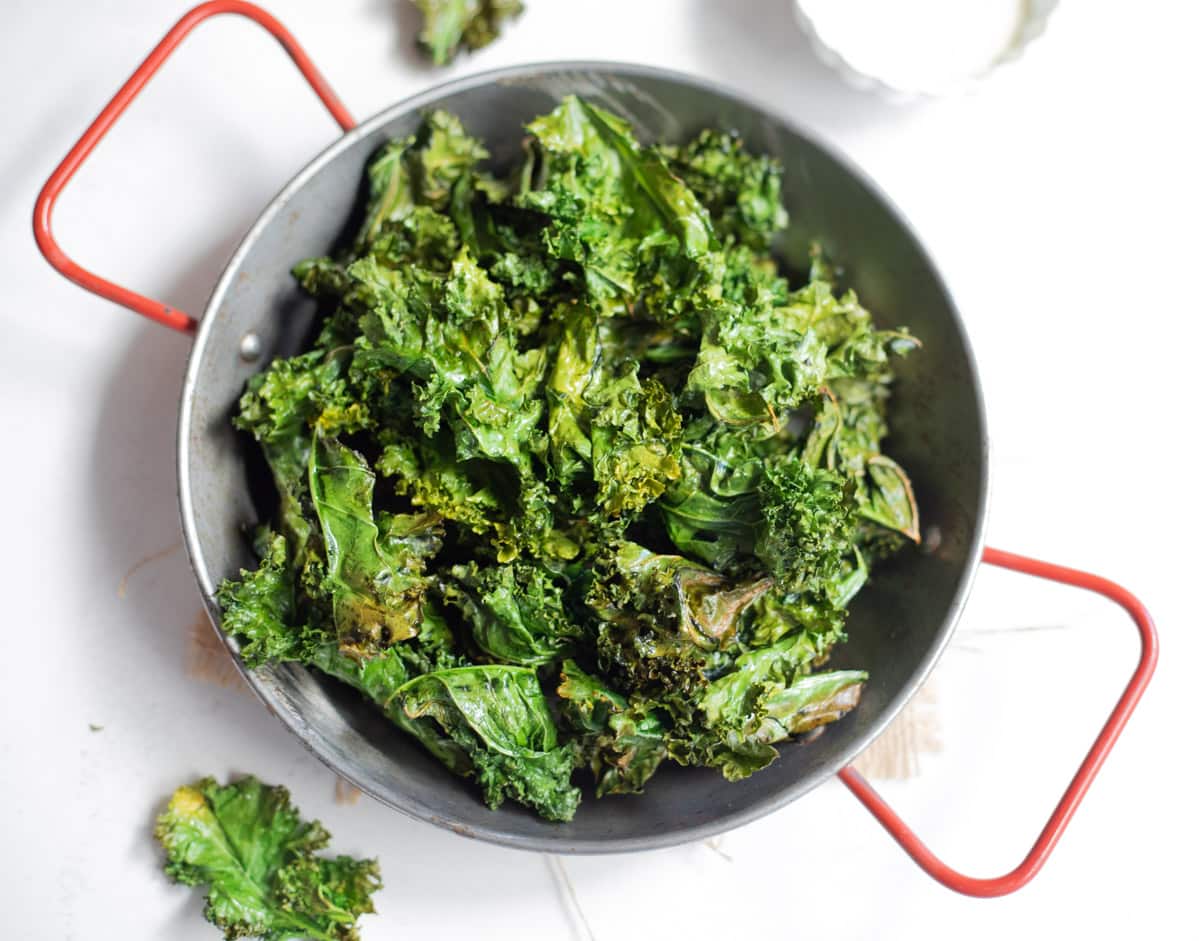 Kale is a very handy ingredient for seasonal eaters as it is one of the few green vegetables that is more abundant and flavorful during the coldest months of the year. Kale is a nutritionally rich food containing vitamins A, C and E. It is not only delicious in a stir fry, or in a salad, but also a great addition to your morning smoothie!
Recipes:
Potatoes
Who does not love crispy potato fries?! Various varieties of potatoes are available year-round. Choose potatoes that are firm, clean, smooth and unblemished. Avoid potatoes with any cuts, cracks, or dents where bacteria can get in or mold can grow. We love them roasted or stir fried with spices.
Recipes:
Turnip
Turnips are in season from October through March. They are mostly white with purple color on the top. These are not as popular, but if you are trying to eat a variety of veggies, do not ignore them. They are slightly sweeter in taste, and have a number of nutritional benefits.
Recipes:
Winter Squash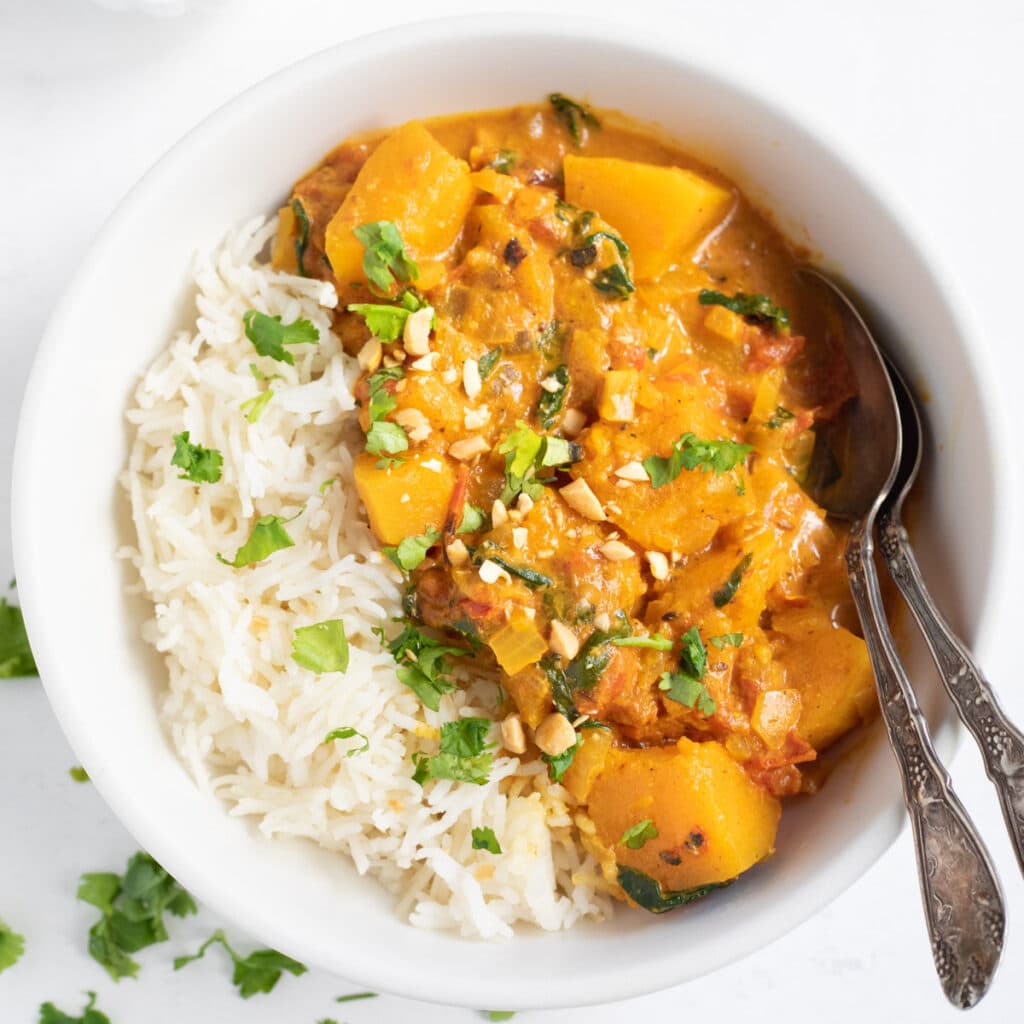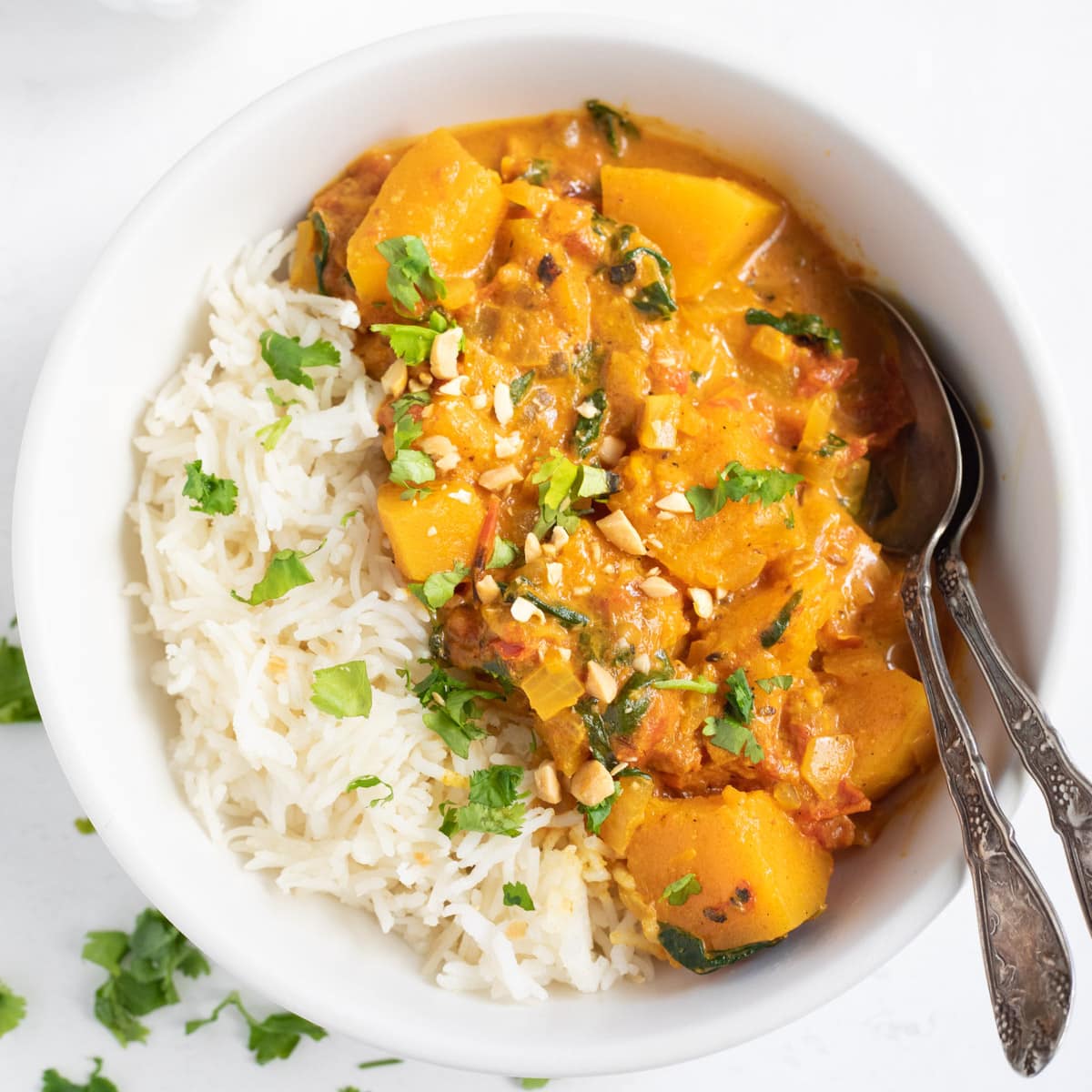 Naturally this is in season in the middle of winter! Winter squash includes acorn squash, butternut squash, delicata squash, spaghetti squash, and more. Choose heavy, firm, well-shaped squashes with hard, tough skin.
Recipes:
Winter Seasonal Fruits
Avocado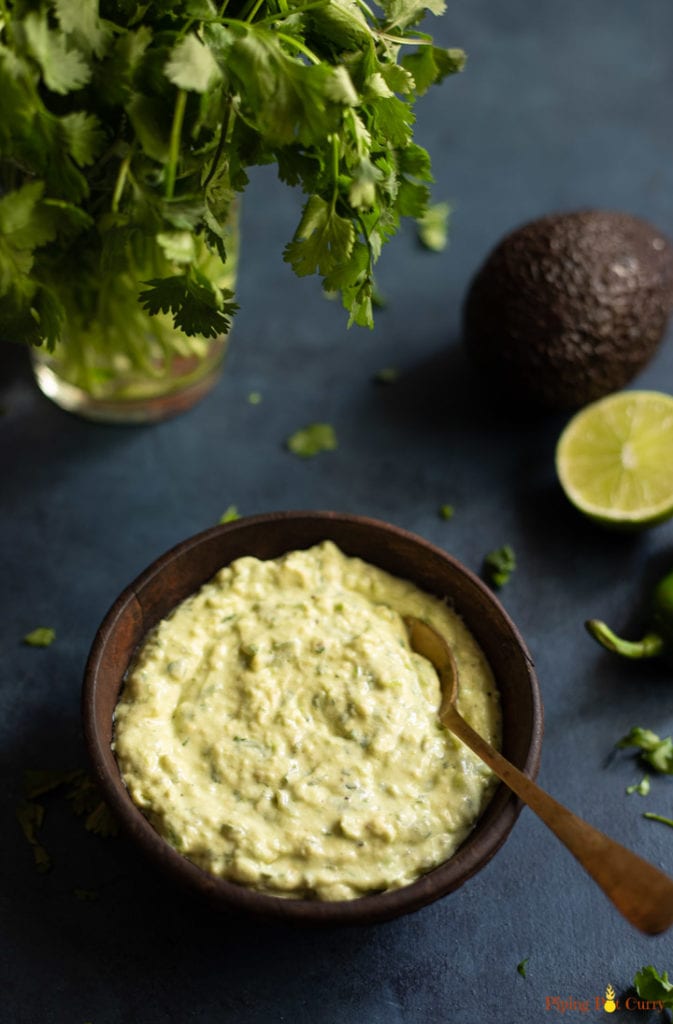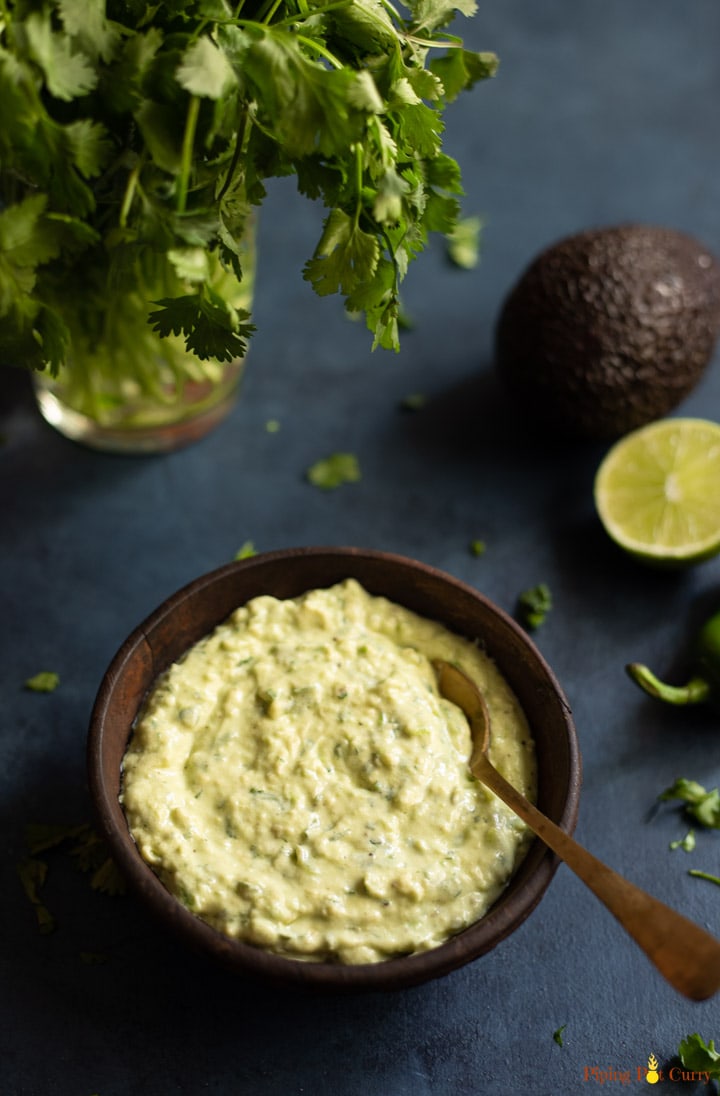 Include rich, creamy avocado goodness in your meals wherever you can. Avocados are available year round like most, but January through March is the best time of year for the best flavor.
Recipes:
Grapefruit
Grapefruit are available year round, but the best fruit – comes into season in January and stays sweet and juicy into early summer.
Recipes:
Lemon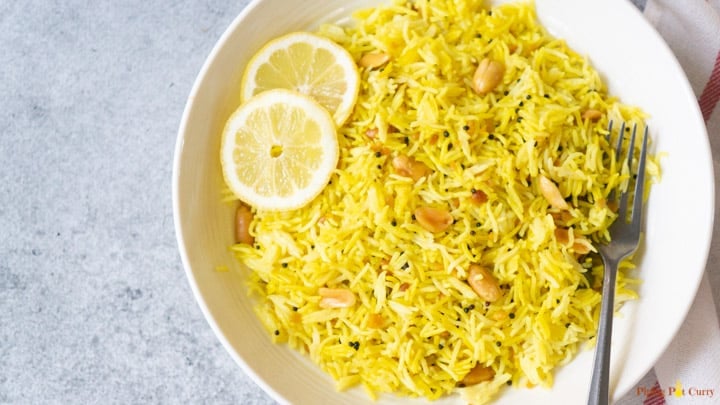 The perfect season begins right at the start of citrus season in November. It lasts all the way through the season into May. Meyer lemons are sweeter and more fragile than regular lemons due to their thinner skin.
Recipes:
Orange & Tangerine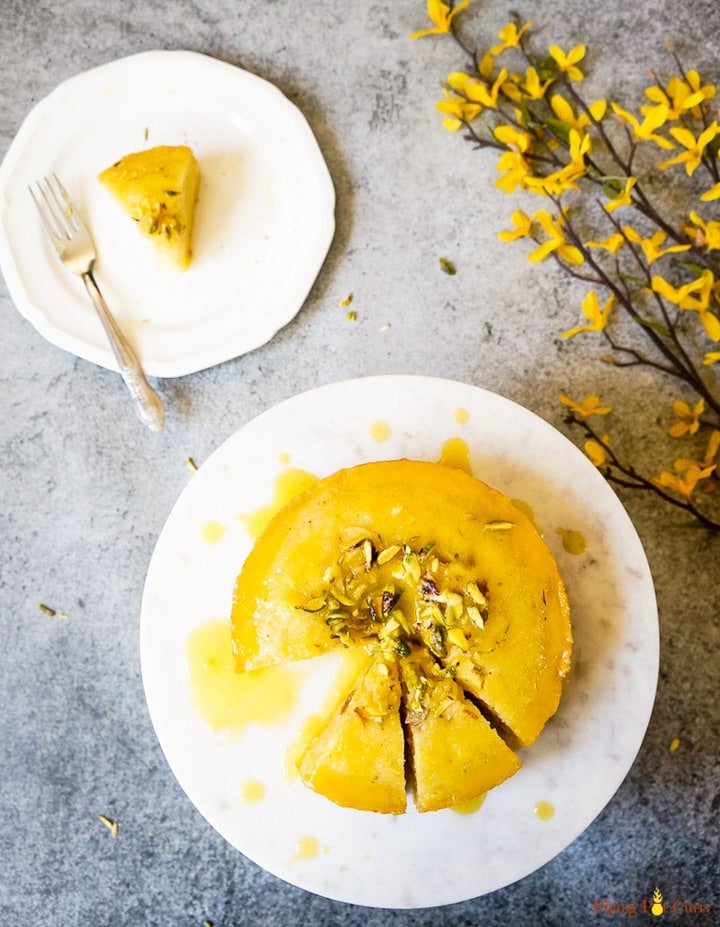 Orange season peaks from early winter to early spring. Mandarin oranges are smaller than regular oranges and are easier to peel. Oranges are a good source of several vitamins and minerals, especially vitamin C, thiamine, folate, and potassium.
Tangerines, are smaller than an orange and have an easy to peel thin skin. Their harvesting season is from early November to mid-April.
Recipes:
Pomegranate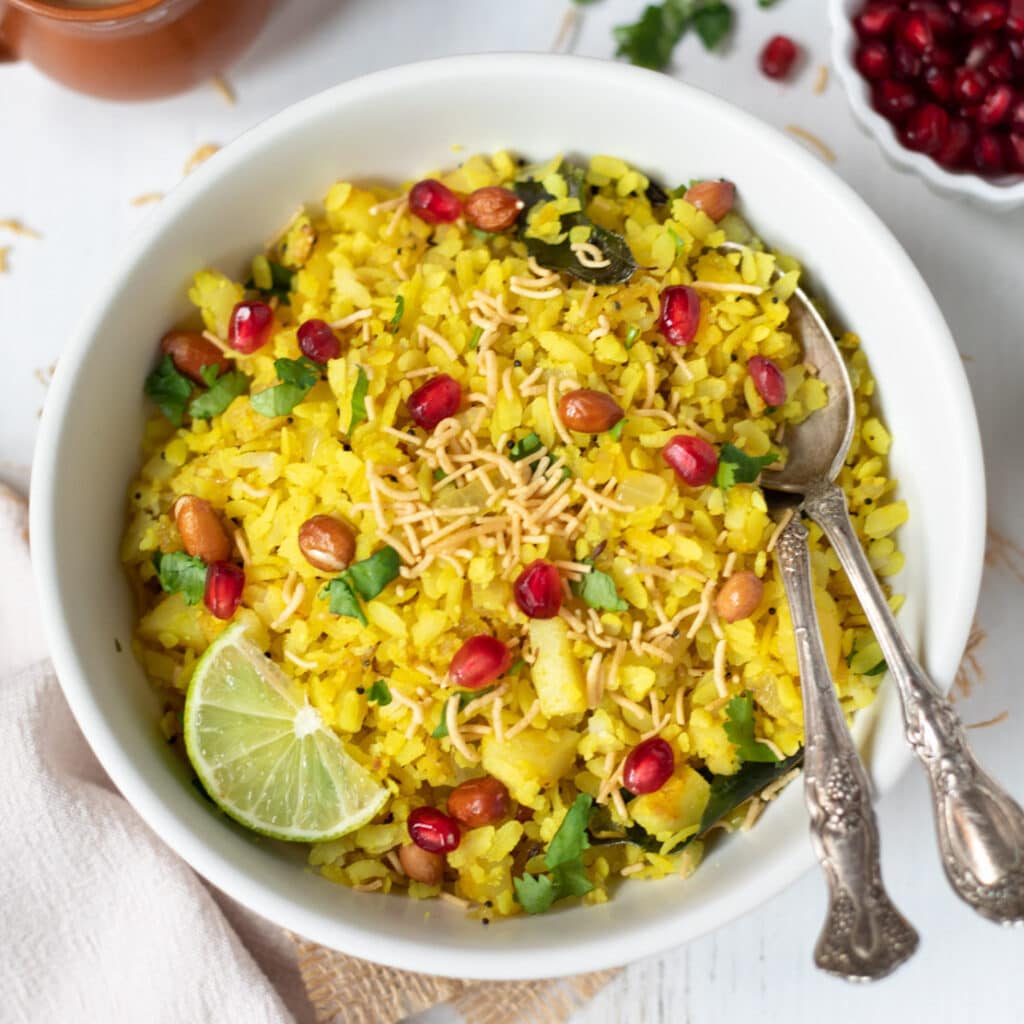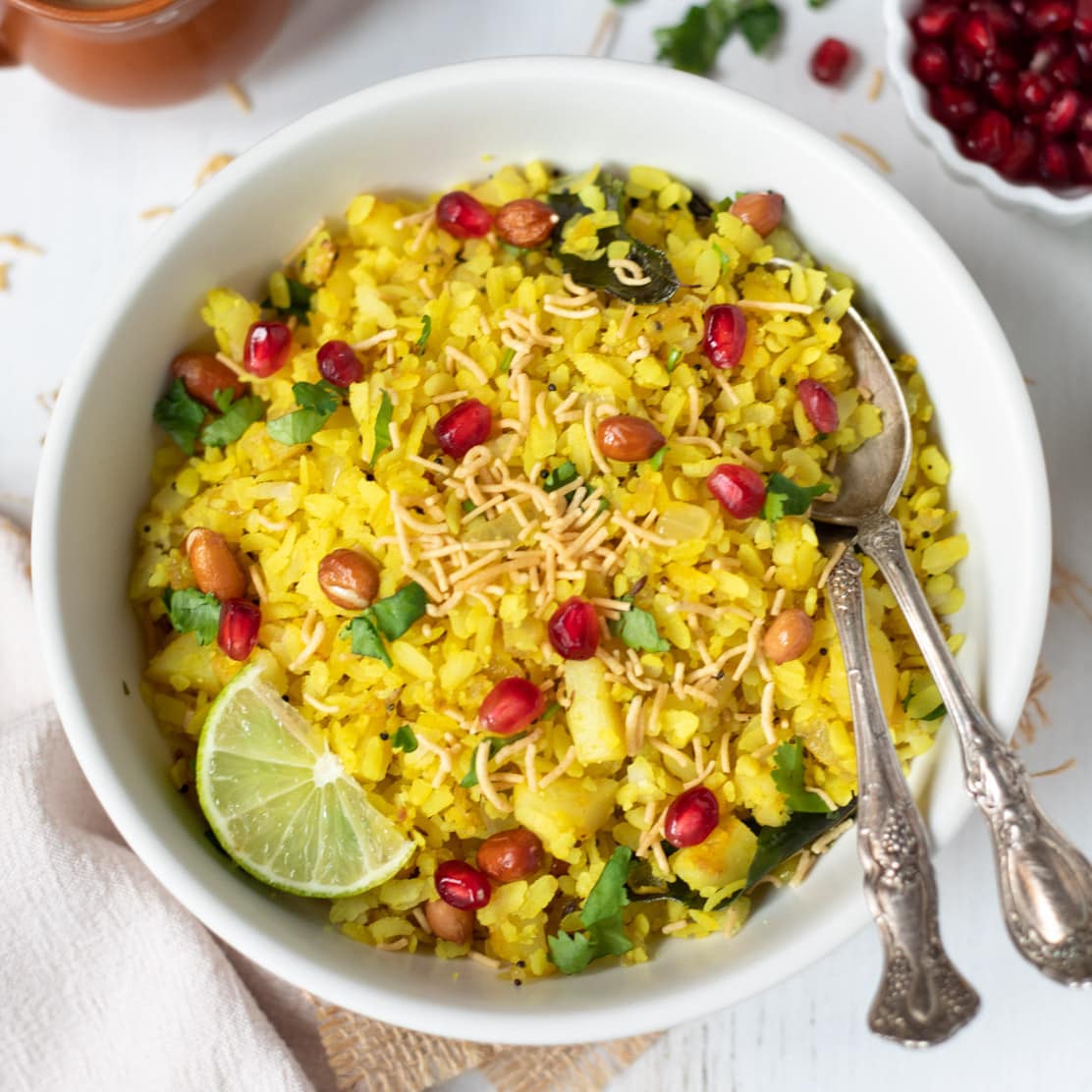 Pomegranates peak in late fall and are available throughout winter. Choose pomegranates that are a bright or dark red and glossy. Avoid any that are pink or salmon in color, as these would be underripe and tart. The pretty, ruby red pomegranate seeds are a perfect addition to any salad, drink, or really as a topping to any dish!
Recipes:
I hope this produce guide helps you eat more seasonally. I would love to hear about your favorite winter foods, and if you favorite vegetable of fruit did not make the list, do share in comments!
Check out: