Happy Spring! Eating fresh seasonal fruits and vegetables is always more flavorful and nutritious, and also helps save money. Here is the spring produce guide that will help you choose, and cook with veggies that are in the season!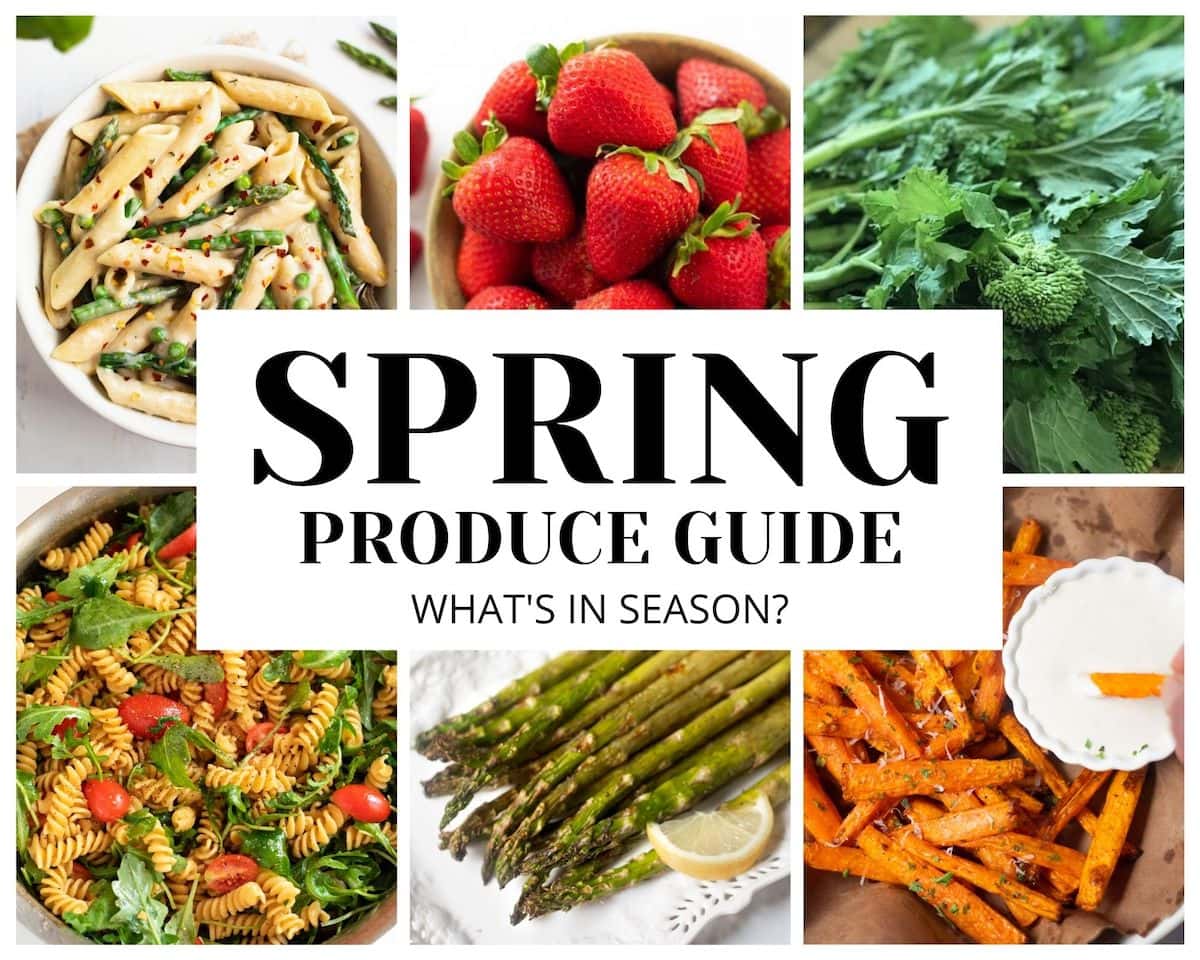 Spring is here! After the long cold winter, spring is always exciting with the beautiful weather and all the wonderful fresh fruits and veggies in the market to brighten us up.
I love eating seasonal fruits and vegetables, there are so many benefits of eating in season - healthier, cheaper and tastier.
This spring seasonal produce guide will help you learn about the veggies and fruits that are in season, as well as give you some recipe ideas to incorporate them. So you can eat fresh, and save money!
So let's dig into our SPRING Seasonal Produce Guide.
Spring Seasonal Vegetables
Artichoke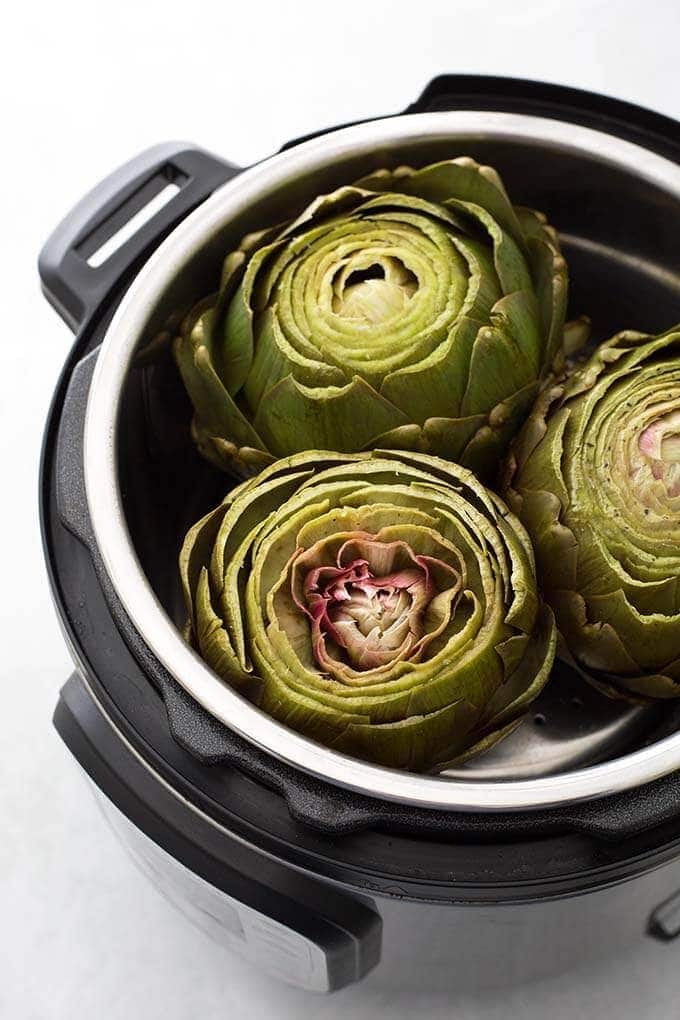 Artichokes are usually available all year, but better during the peak season. Spring is the perfect time to enjoy fresh artichokes. They are high in nutrients and very low in calories. They are good for liver health, and can soothe digestion.
Look for artichokes with tight, compact leaves and thick stems for large hearts. They do require some prep, but they have a wonderful earthy flavor and meaty texture.
Recipes:
Asparagus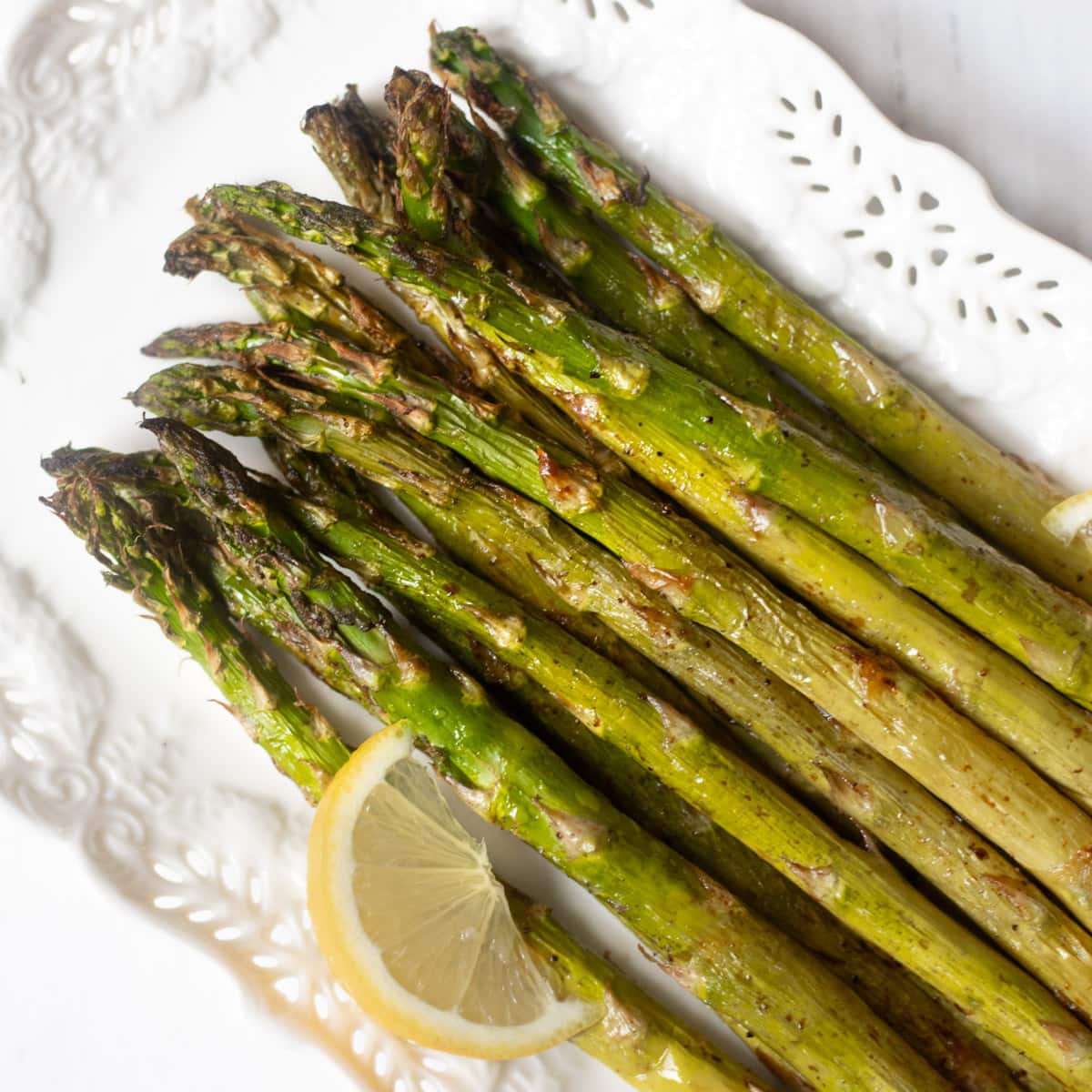 Asparagus is one of the first vegetables to pop up in the spring. It is rich in vitamins and minerals, including vitamin K, folate, copper, and thiamin. We love asparagus as it is not only delicious, but also quick and easy to cook.
When buying look for firm, moist and plump stalks with closed heads. Dry, woody or cracked stalks means they have been sitting on the shelf for a while and must be avoided.
The most common variety is green asparagus, but there is also white and purple asparagus!
Recipes:
Broccoli Rabe/Rapini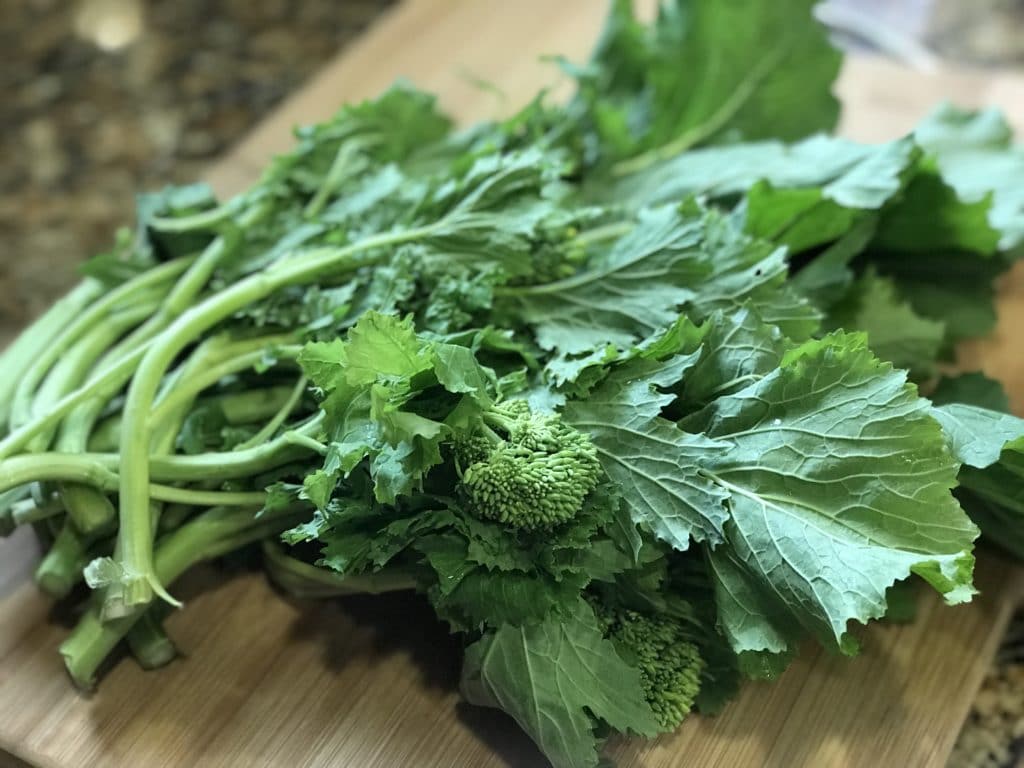 Broccoli Rabe is known by many different names - raab, rapa, rapine, rappi, turnip broccoli, and Italian or Chinese broccoli. The leaves, buds and stems of broccoli rabe are all edible. Rapini has a slightly bitter taste, which we really enjoy in Saag!
It hits peak season in early spring, just in time for colorful spring dishes. Broccoli rabe is nutrient rich with loads of vitamins C and A, as well as potassium, along with a very low calorie content.
Recipes:
Carrots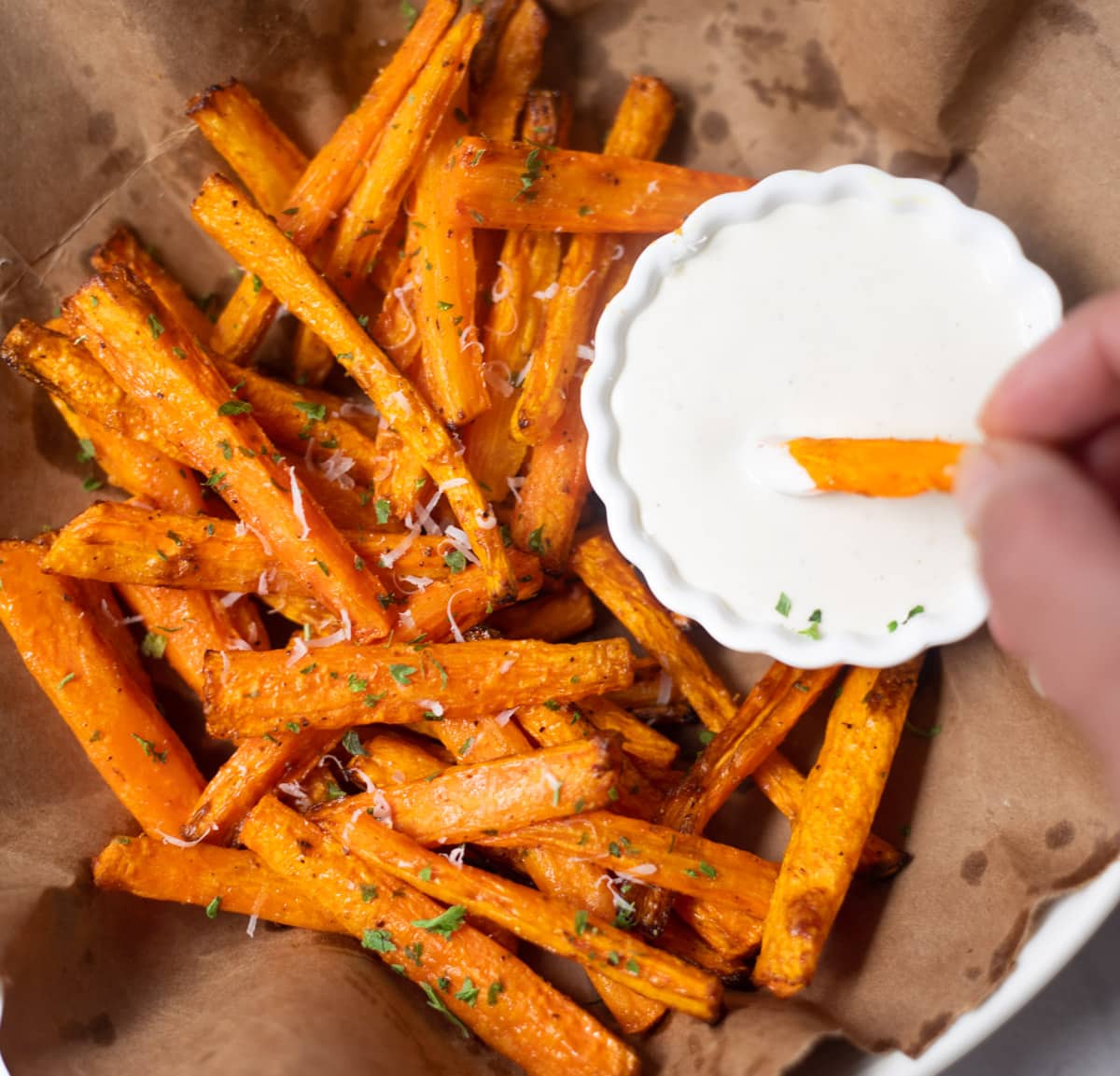 Carrots are crunchy, tasty, and very nutritious. They are a powerhouse of the nutrient beta-carotene, which is helpful for healthy vision. You will find them in a range of colors, from the typical orange to purple and white. Eating carrots will also give you fiber, vitamin C, vitamin K and potassium.
Carrots have a much longer growing season than some of the more delicate produce items. However you will find thin delicate baby carrots in spring. These are sweet, vibrant and very nutritious.
Recipes:
Fava Beans
Fava beans are found fresh in the spring for a very short time. They are also called Faba Beans or Broad Beans. When buying, choose young beans with fuzzy, bright-green pods that look and feel fresh.
When buying fresh beans, you have to split open their pods, of course, and then pinch each individual bean out of its skin as well. What you get is tender, bright green beans.
The Mediterranean treasure has sophisticated bittersweet flavor and adds an emerald accent to sautés. In India, broad beans are cooked to make curries and stir fry's. Check out this comprehensive guide to cooking Fava beans.
Recipes:
Leeks
Leeks can be found year-round, but they're a classic spring vegetable, available in markets from late winter through early summer. When buying, look for leeks with firm, straight, dark green leaves and white necks. Skip any that are yellow, bruised, discolored, or are soft, mushy, cracked, or split open.
Leeks are a member of the onion family, related to shallots, garlic, scallions, and chives. They have mellow, sweet flavor that complements dishes with other flavorful spring veggies, and are a great addition to soups.
Recipes:
Peas
If you are tired of eating frozen peas, spring is the best time to purchase fresh peas. The edible pod is crisp and filled with tender, sweet peas. They are bursting with nutrients and provide a variety of vitamins.
Green peas are very commonly used in Indian cuisine. They are purchased fresh, and the pods opened to remove the little peas out. These are then used right away or refrigerated/frozen for later use.
Recipes:
Radishes
Red radishes are another root vegetable you'll see all year, and they're actually consistently tasty, but spring is prime time for many varieties.
You can find radishes in many colors - pink, red, or purple, and they have a crisp refreshing peppery flavor. They are packed with vitamins and fiber, and are often added raw to salads. They can also be steamed or roasted.
Recipes:
Rhubarb
This perennial vegetable of Asian descent has edible stalks, but the leaves are toxic and shouldn't be eaten. The edible stalk of the plant are pink-to-ruby-hued and taste extremely bitter and astringent when raw. Hence you will find most dishes where rhubarb is used are sugary desserts, which helps balance rhubarb's tart flavor.
When buying, choose firm crisp red stalks. If there are leaves, choose ones with small leaves, but make sure to discard the toxic leaves.
Recipes:
Snap Peas
Snap peas, also known as sugar snap peas, is an edible pod-pea and are different than snow peas. They are most frequently enjoyed in salads and stir frys.
Choose snap peas with plump, crisp pods. Look for that snapping sound when breaking them in half. You want peas that are medium to dark green in color. Before eating, you want to remove the string from mature snap pea pods.
Recipes:
Spring Greens (Arugula, Spinach, Lettuce, Chard)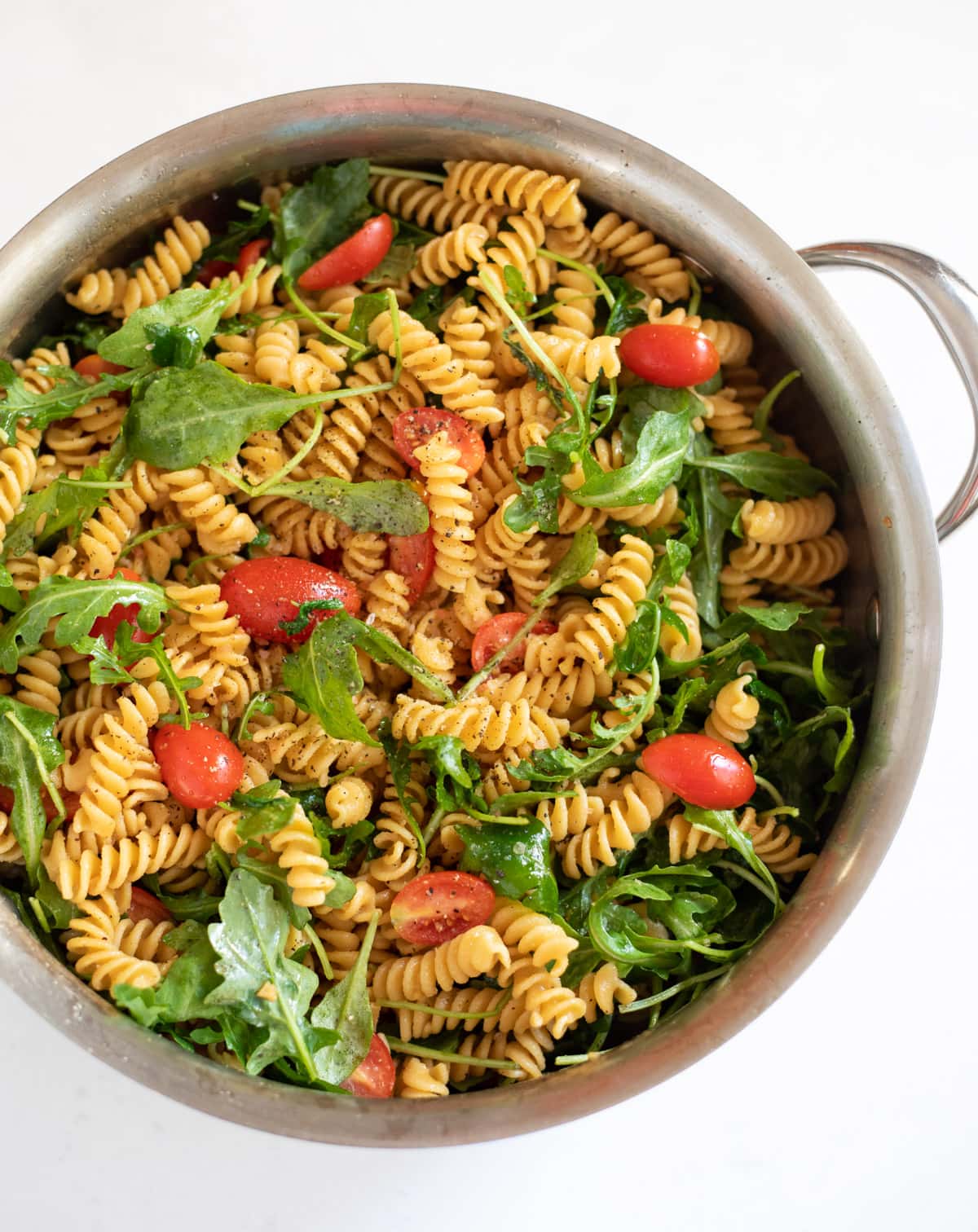 The best time to eat fresh greens is between March to June. Arugula, spinach, lettuce, chard and collard greens are at their brightest during spring. The greens available in the farmers market or the grocery stores might vary based on where you live.
Always choose leaves that are green, crisp and vibrant. Skip the ones that are wilted, brown or yellowed. When buying bags or boxes or greens at the grocery store, look for ones with less moisture.
Recipes:
Spring Seasonal Fruits
Lemons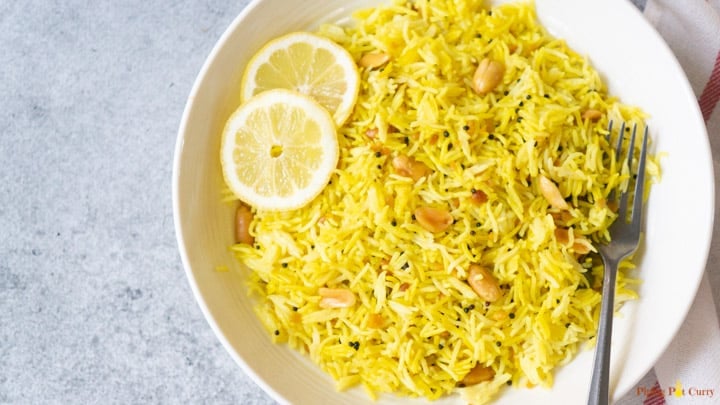 The perfect season for lemons begins right at the start of citrus season in November. It lasts all the way through the season into May. Lemon's are used primarily for their juice, but the pulp and rind are also used in cooking and baking. Look for firm lemons that are heavy for their size and have thin skin.
Recipes:
Mango
Mango is my absolute favorite fruit. It is no wonder the national fruit of India. This delicious fruit also has a great nutritional profile - rich in Vitamin C, a good source of fiber and potassium.
Mangoes are found in many varieties, and can vary in taste. Most commonly they are sweet, with a soft, pulpy flesh. Peak season for mangoes is from May to September.
Recipes:
Pineapple
This tropical fruit is best and fresh in the Spring season. Pineapple is loaded with nutrients, antioxidants and compounds that are very beneficial. Choose pineapple with a sweet aroma. It changes color from green to yellow as it ripens.
Pineapple is incredibly versatile and can be consumed in a variety of ways. The flesh and juice of the pineapple are used in cuisines around the world. Eat them raw, or use in desserts or enjoy the juice. We also love to add pineapple chunks to Thai curries.
Recipes:
Strawberry
Who doesn't love strawberries? You can find them all year round, but they taste best when in season from mid to late spring through summer.
Buy small to medium-size strawberries for better flavor. Choose berries are red and bright with no white shoulders or soft spots. If there are strawberry farms, try strawberry picking as a fun activity with the family.
Recipe:
I hope this produce guide helps you eat more seasonally. I would love to hear about your favorite spring foods, and if your favorite vegetable or fruit did not make the list, do share in the comments!
If you find this spring produce guide useful, I'd love to hear from you! And if you can, share it with your friends and family.
More Seasonal Guides