What's not to love about Fall? The pretty colors, the cool crisp autumn air, and all the wonderful, cozy, and comforting food. Here, we have compiled a list of our best pumpkin and squash recipes you can enjoy this Fall and Winter!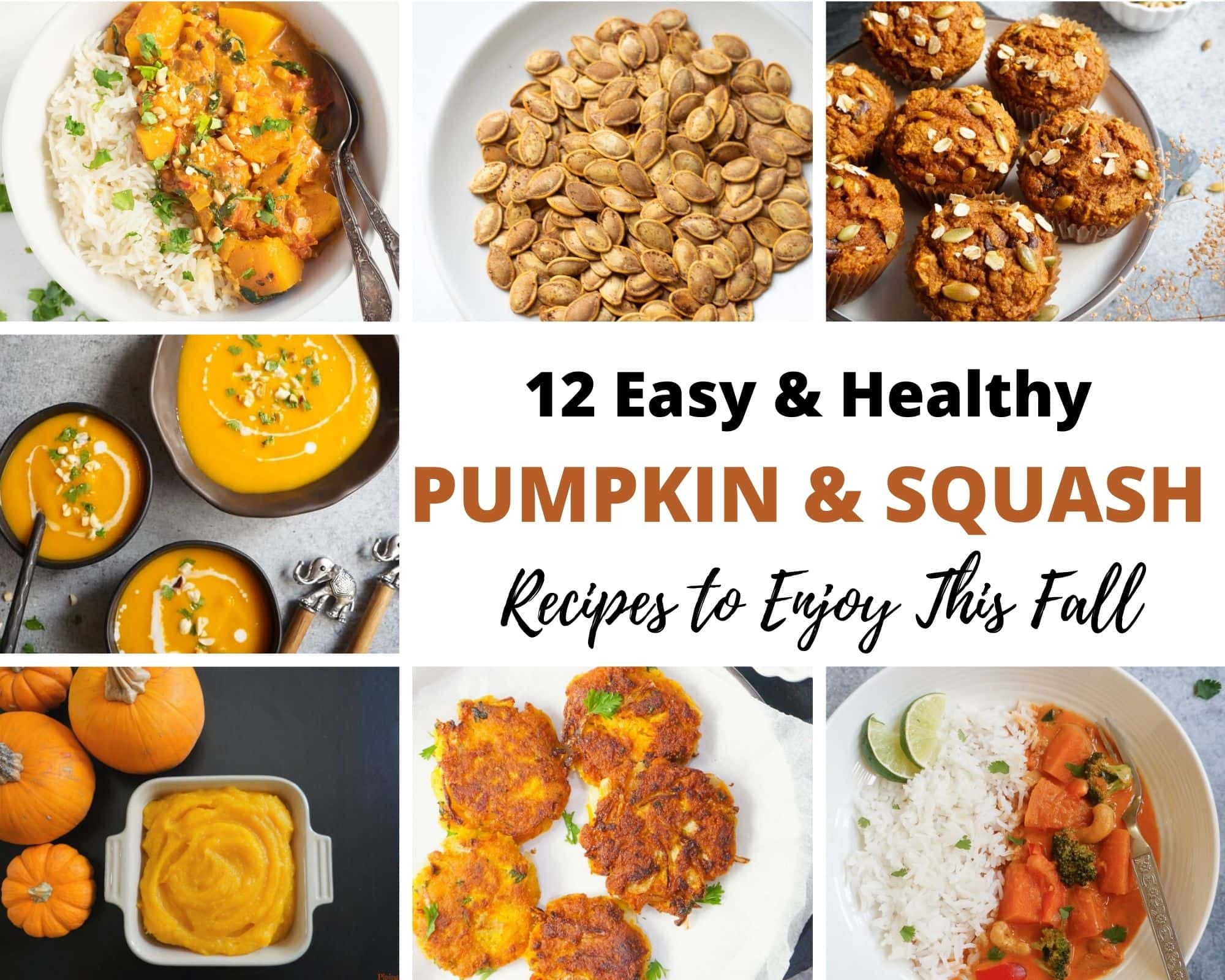 It is that time of year, the time of year when the air is cooler in the morning, the leaves are changing color, and pumpkin spice everything is taking over the world!
I love fall so much, the pretty colors, pumpkins, and squash everywhere in stores. I love the heartier, comforting foods we make during fall and winter. I especially love all the squash recipes; give me all the butternut squash and pumpkin you can get.
Below are our favorite pumpkin and squash recipes, from the basics, such as pumpkin puree and roasted pumpkin seeds…to warming curries, soups, and delicious muffins!
All of the recipes are easy to make, healthy, and vegetarian. I hope you enjoy them!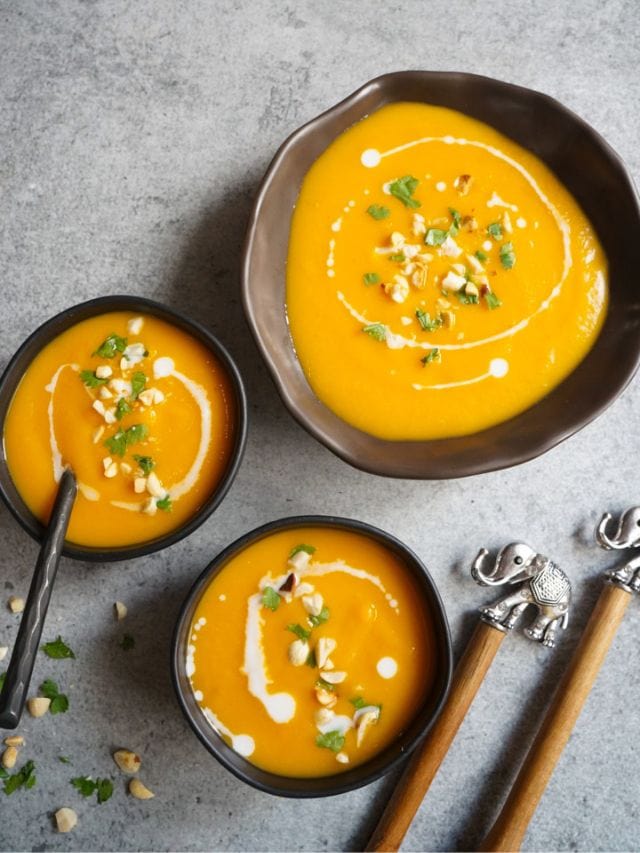 This Instant Pot Butternut Squash Soup is filled with warm fall goodness. This vegan & gluten-free Thai curried soup is so creamy, flavorful and healthy!
Get the Butternut Squash Soup recipe.
Kickstart your Fall mornings with these Healthy Whole Wheat Pumpkin Oatmeal Muffins. Made with freshly milled whole wheat flour, rolled oats, pumpkin puree, yogurt, and chocolate chips, these are moist, satisfying goodies you can enjoy guilt-free.
Get the Healthy Pumpkin Oatmeal Muffins recipe.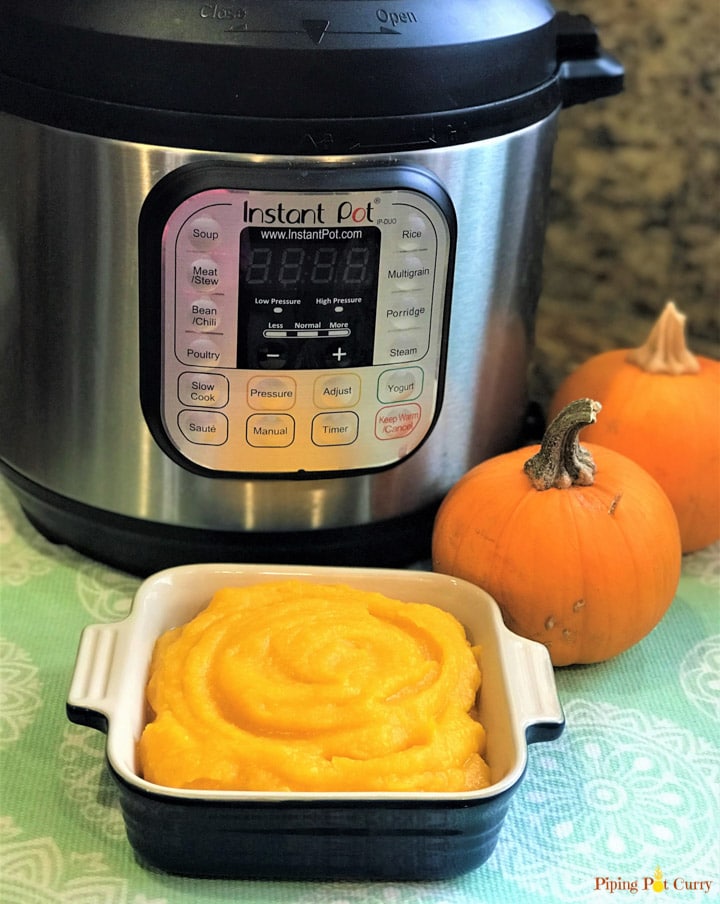 Making fresh pumpkin puree is now so easy in the Instant Pot. NO peeling or cutting of the pumpkin ahead of time.
Get the Pumpkin Puree recipe.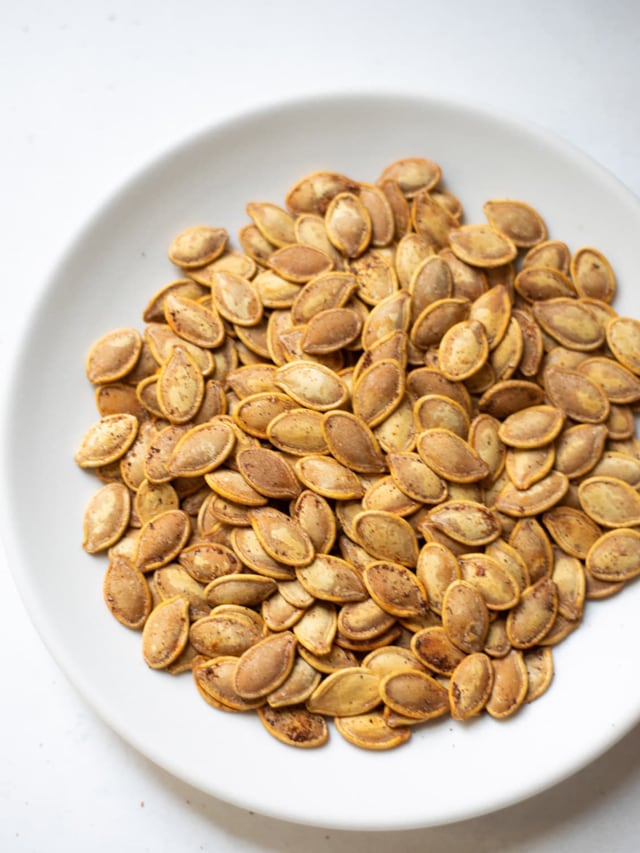 Deliciously crunchy Air Fryer Pumpkin Seeds make a wonderful healthy snack. These roasted pumpkin seeds are easy to make in the air fryer and can be seasoned in so many ways!
Get the Air Fryer Pumpkin Seeds recipe.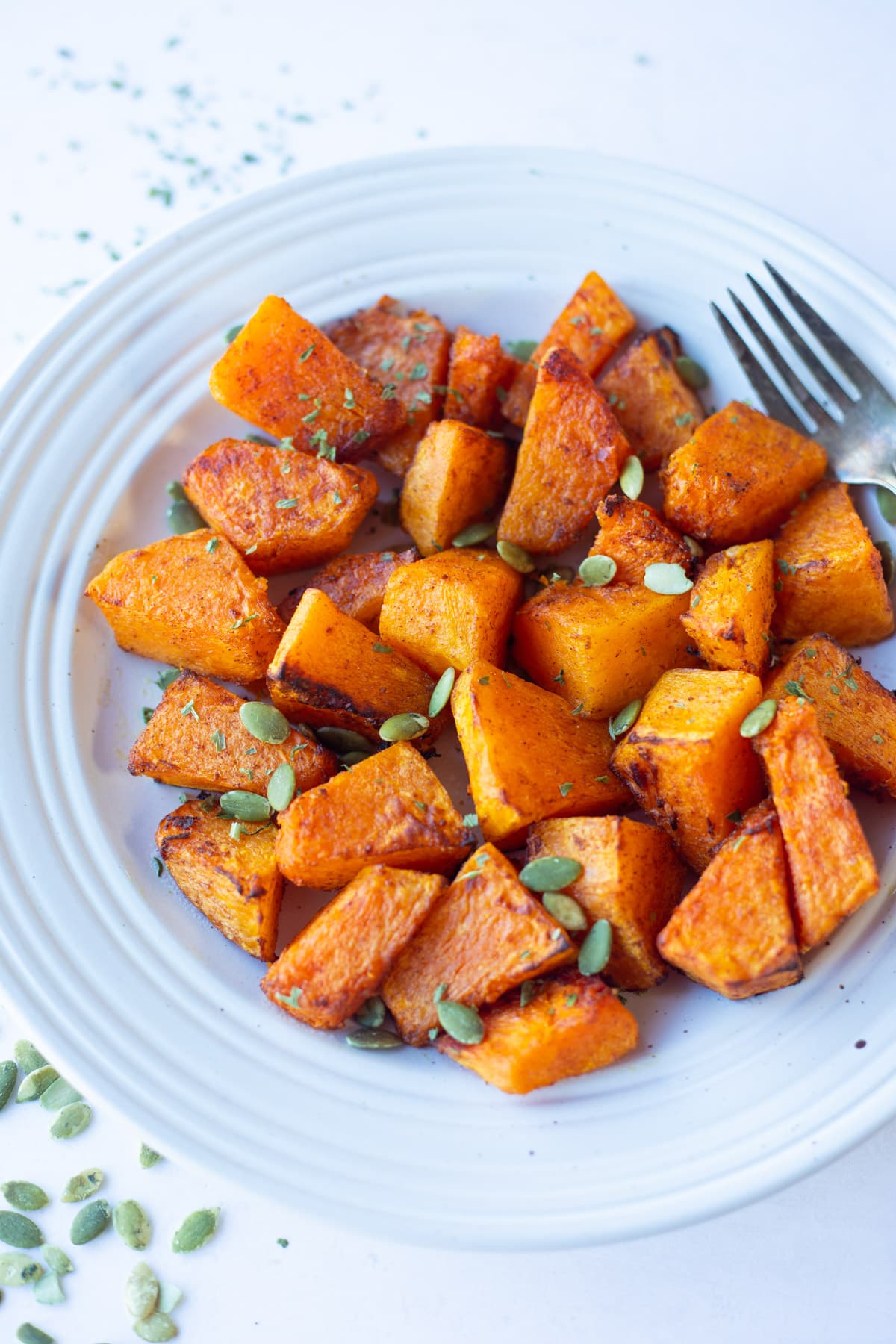 Easy and delish, this Air fryer Pumpkin is a perfect fall side dish. Learn how to roast pumpkin in the air fryer that is tender with caramelized edges. This recipe is a perfect addition to the whole30, paleo, or keto diet.
Get the Air fryer Pumpkin recipe.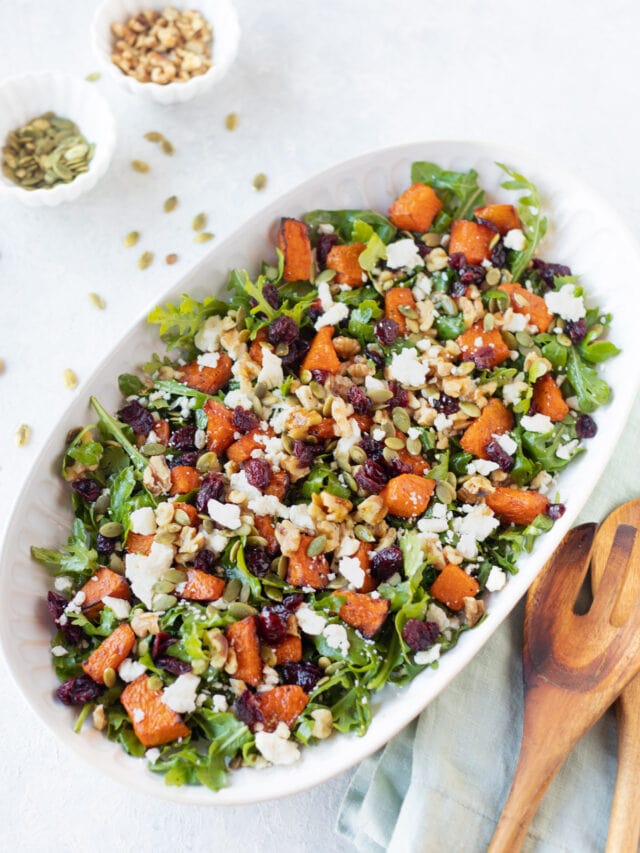 A mouthwatering sweet balsamic-honey dressing is drizzled on top of this delicious roasted pumpkin salad with feta and walnuts. This fall salad is great as a side dish or as a complete meal on its own.
Get the Pumpkin Salad recipe.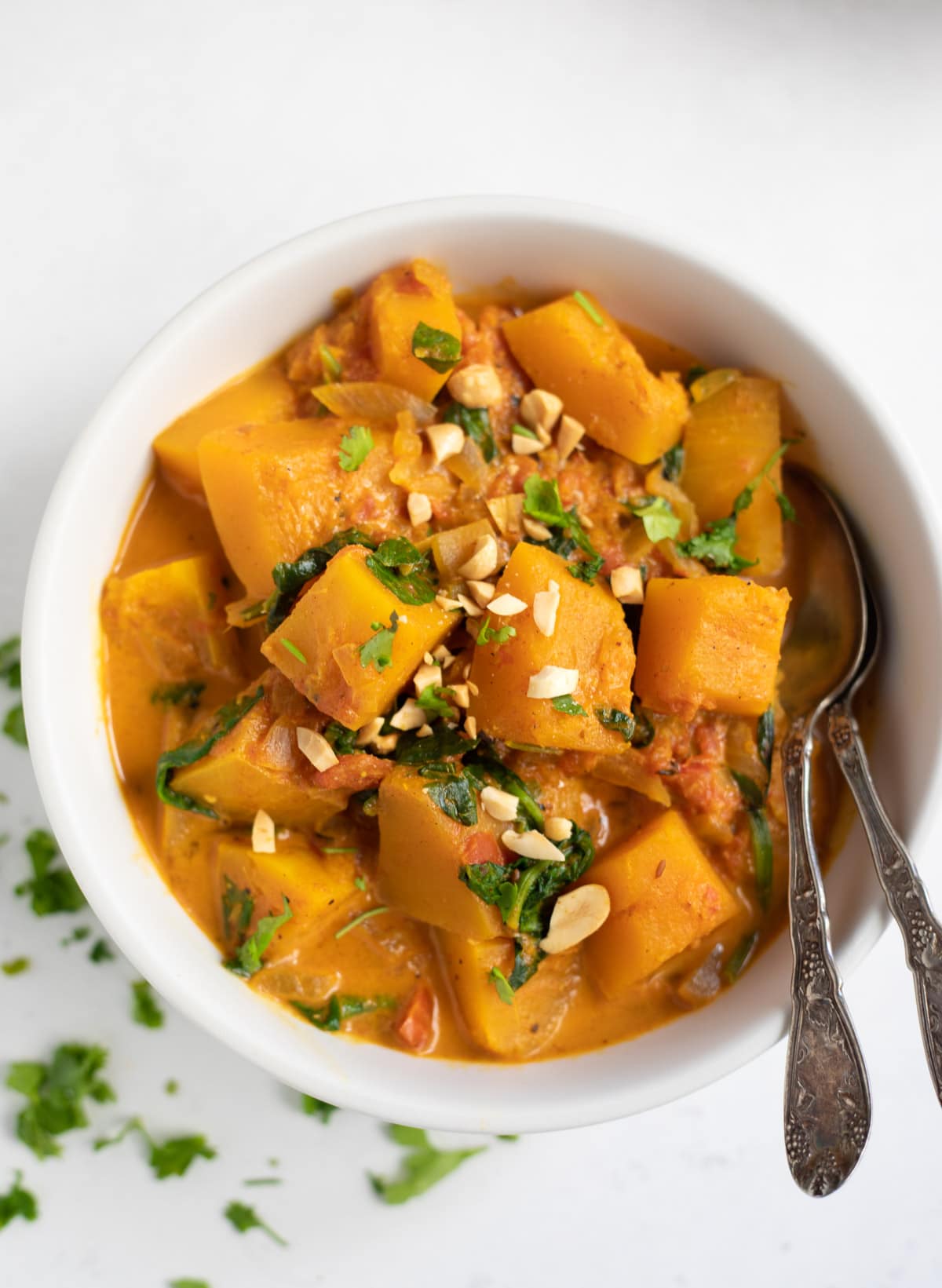 This Instant Pot Butternut Squash Curry is a creamy vegan curry filled with the goodness of squash, coconut milk, and spinach. This cozy and comforting curry is perfect for Fall dinners!
Get the Butternut Squash Curry recipe.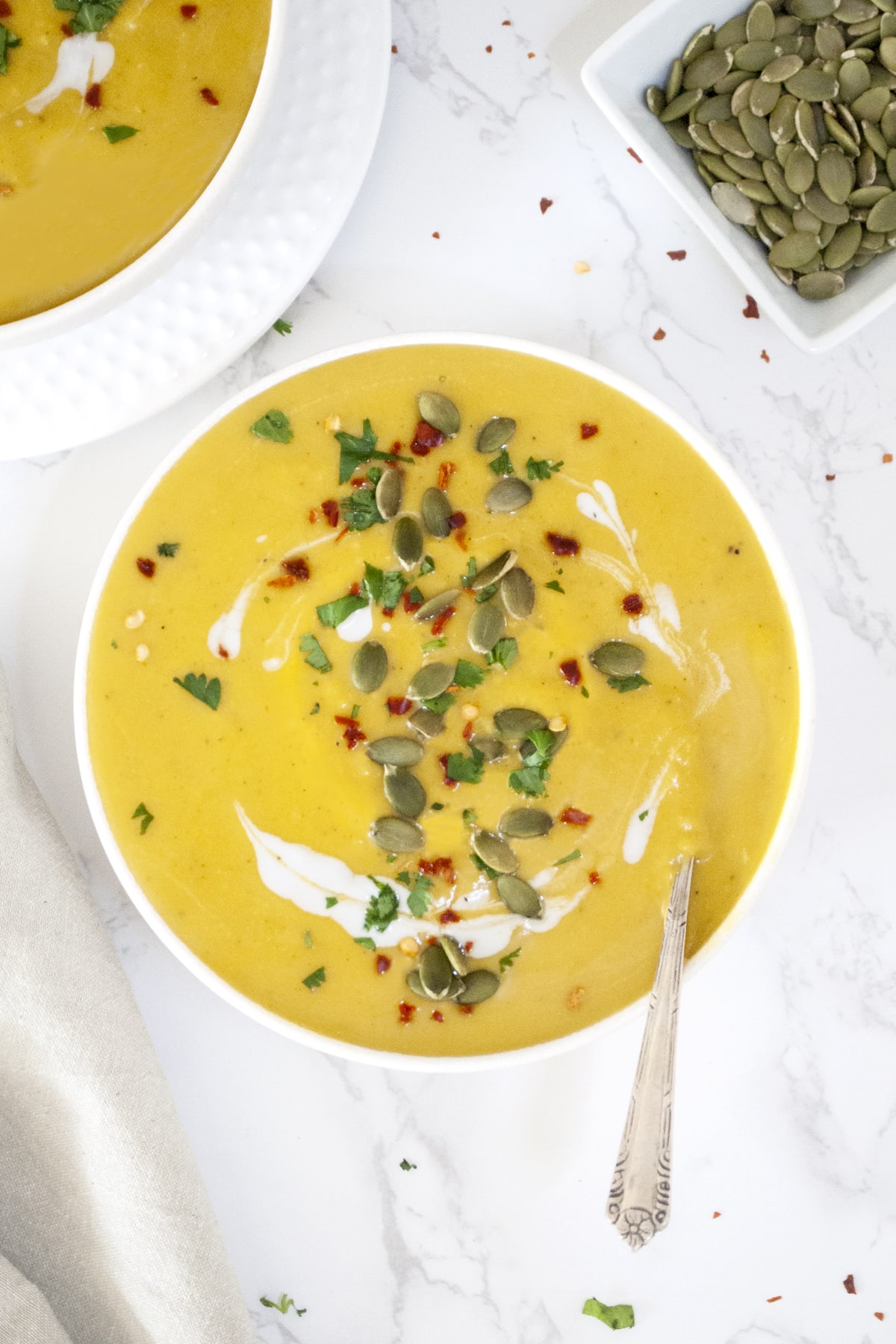 You'll fall in love with this lush, creamy Instant Pot Pumpkin Soup in no time. This flavorful vegan soup prepared with coconut milk and spices is perfect for warming you up on a chilly fall day!
Get the Pumpkin Soup recipe.
Super flavorful, vegan, gluten-free one-pot curry made with red curry paste, coconut milk, pumpkin, and other veggies. Make this curry in the Pressure Cooker for a quick meal paired with jasmine rice.
Get the Thai Pumpkin Red Curry recipe.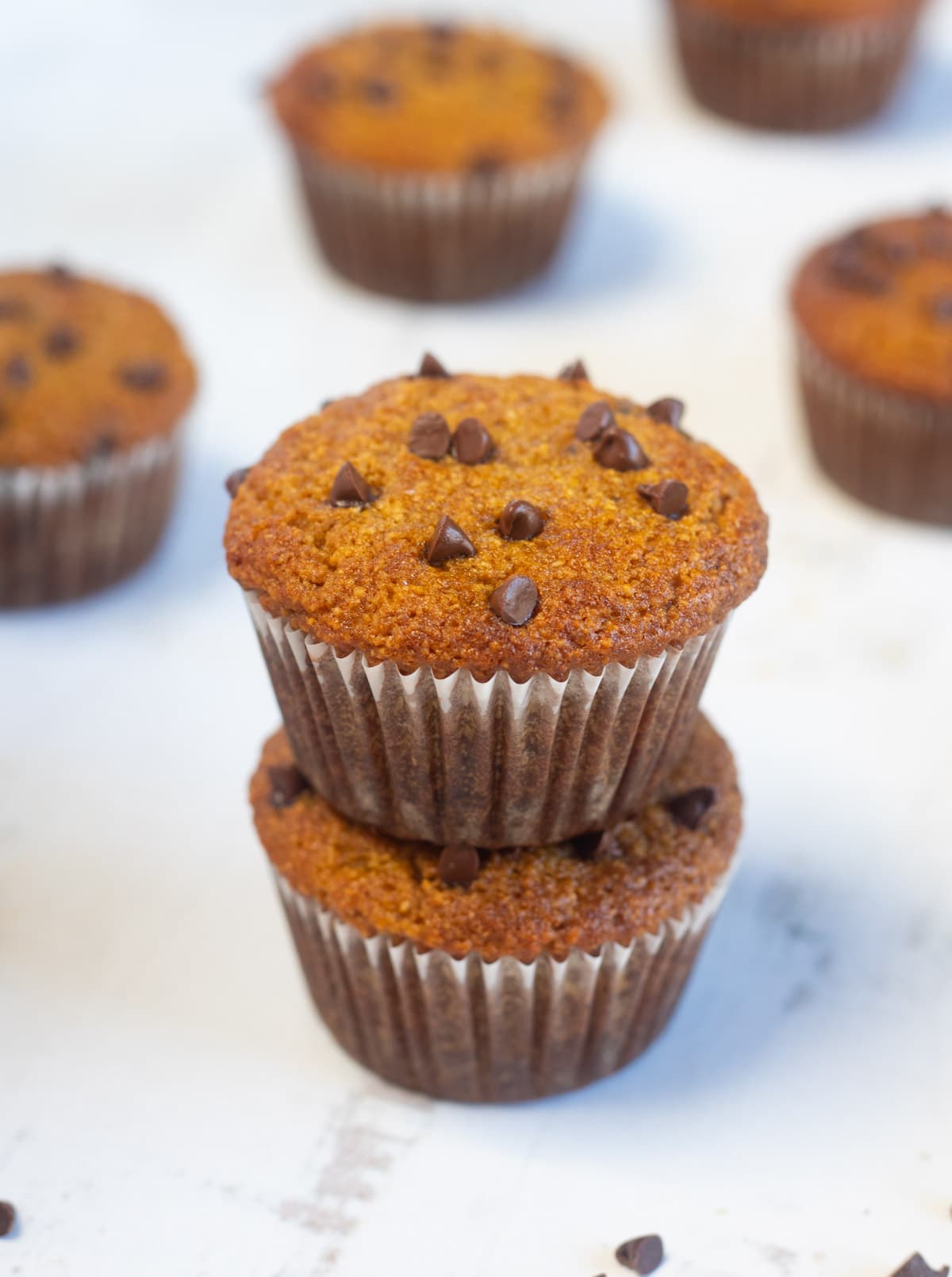 These gluten-free Almond Flour Pumpkin Muffins are a delicious low-carb treat, incredibly moist and fluffy, and taste a bit like pumpkin pie. These paleo muffins are easy to make and are topped with chocolate chips for extra goodness.
Get the Almond Flour Pumpkin Muffins recipe.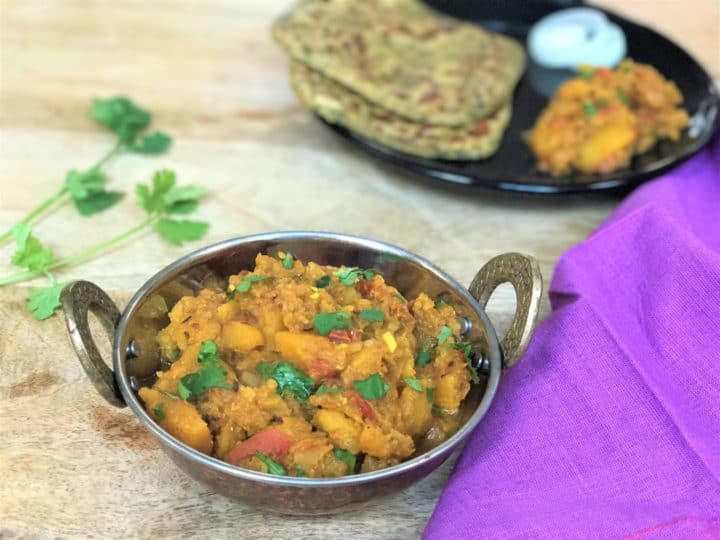 North Indian sweet and sour pumpkin curry made in a pressure cooker or instant pot. This is a delicious and healthy vegetable curry to add to your meal. Vegan & gluten-free!
Get the Instant Pot Pumpkin Curry recipe.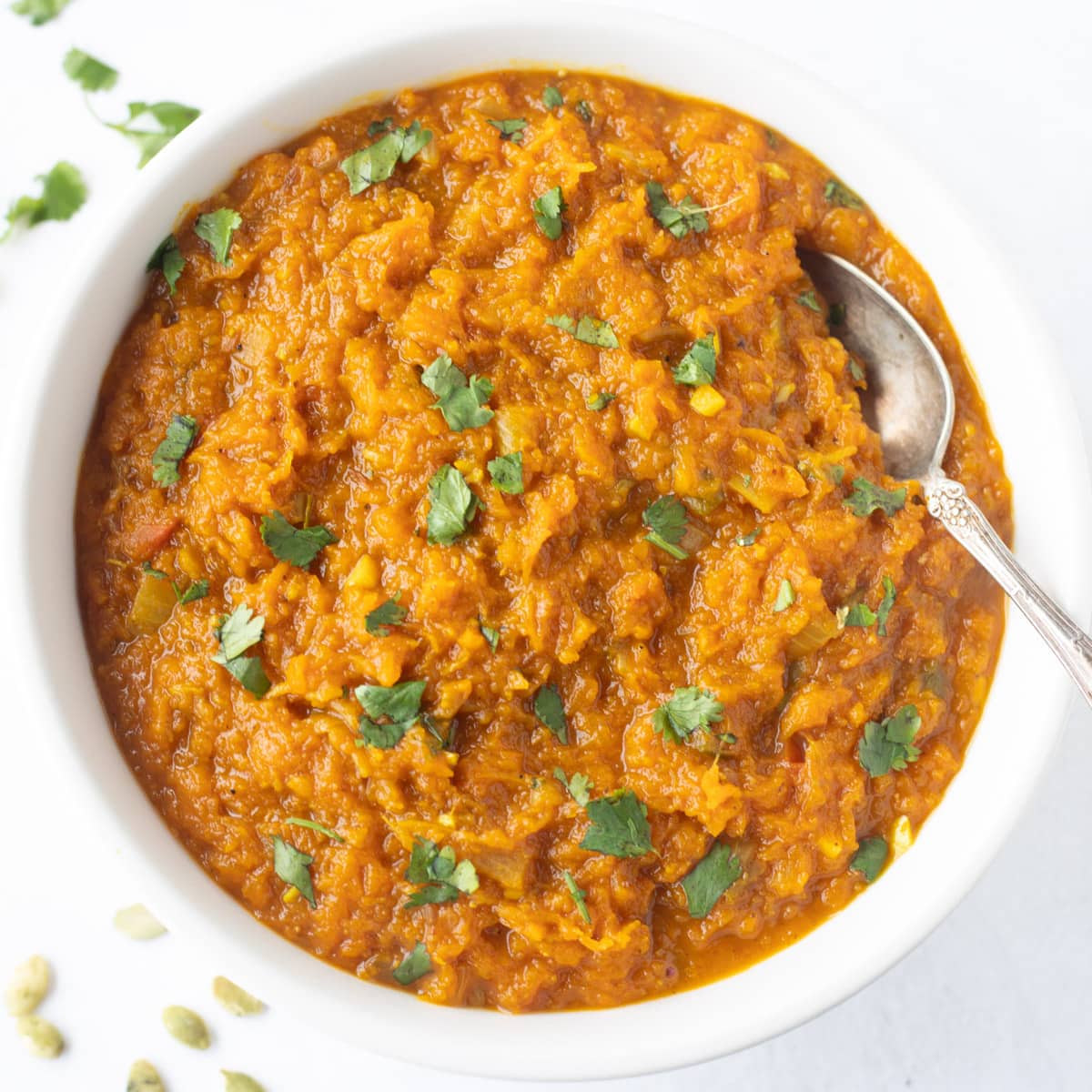 This Indian pumpkin curry is a delicious and healthy vegetable curry that can be made in less than 30 minutes for a weeknight dinner. Vegan & gluten-free!
Get the Indian Pumpkin Curry recipe.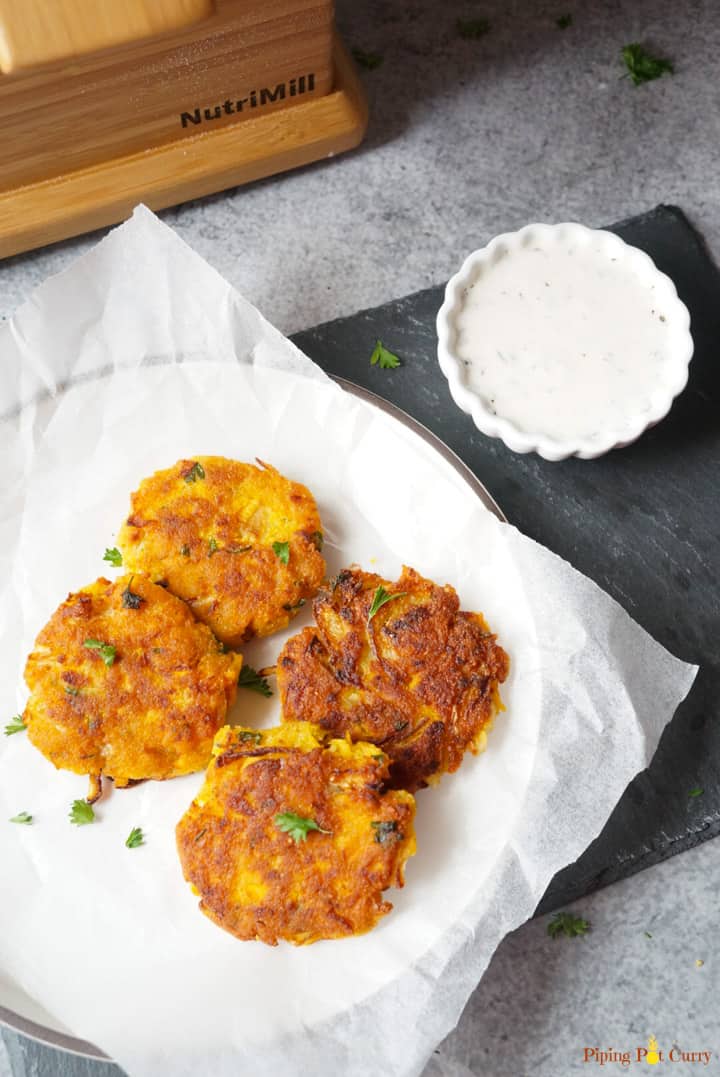 Super delicious and crunchy Chickpea Squash Fritters. These vegan & gluten-free Chickpea Squash Fritters are so easy and take less than 30 minutes to make!
Get the Chickpea Squash Fritters recipe.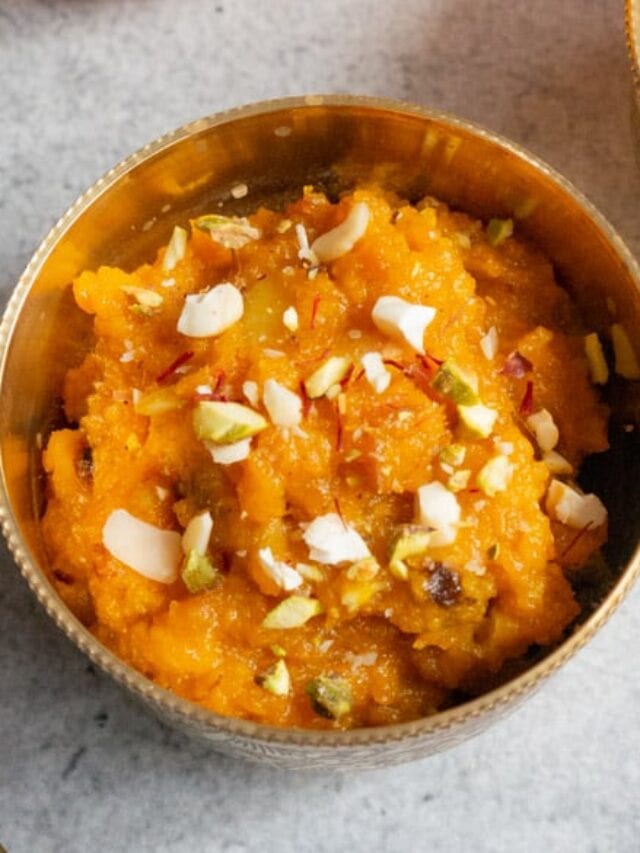 Coconut Pumpkin Halwa, also called Kaddu ka Halwa, is an Indian pumpkin dessert made with pumpkin, sugar, ghee, coconut, and nuts. It can be cooked in a pressure cooker on the stovetop or Instant Pot, and it takes less than 30 minutes to make this delicious dessert!
Get the Coconut Pumpkin Halwa recipe.
I hope you have found your favorite pumpkin and squash recipes to make in the Instant Pot or Air Fryer! Let me know what you are most excited to make, and when you make it, don't forget to tag #pipingpotcurry
Also, do not forget that one of the best things about fall is apple picking. It is one of the best activities you can enjoy. If you're wondering what to do with too many apples, check out this delicious Apple Sauce recipe that has a good balance of savory, sweet, and tangy. Enjoy it as a snack, or use it as a filling for desserts!
Don't love pumpkin? No problem! Try adding Seasonal Vegetables to your meal, such as squash, sweet potatoes, and brussels sprouts.