What's not to love about Fall? The pretty colors, the cool crisp autumn air, and all the wonderful cozy and comforting food. Here we have compiled a list of our best pumpkin and squash recipes you can enjoy this Fall and Winter!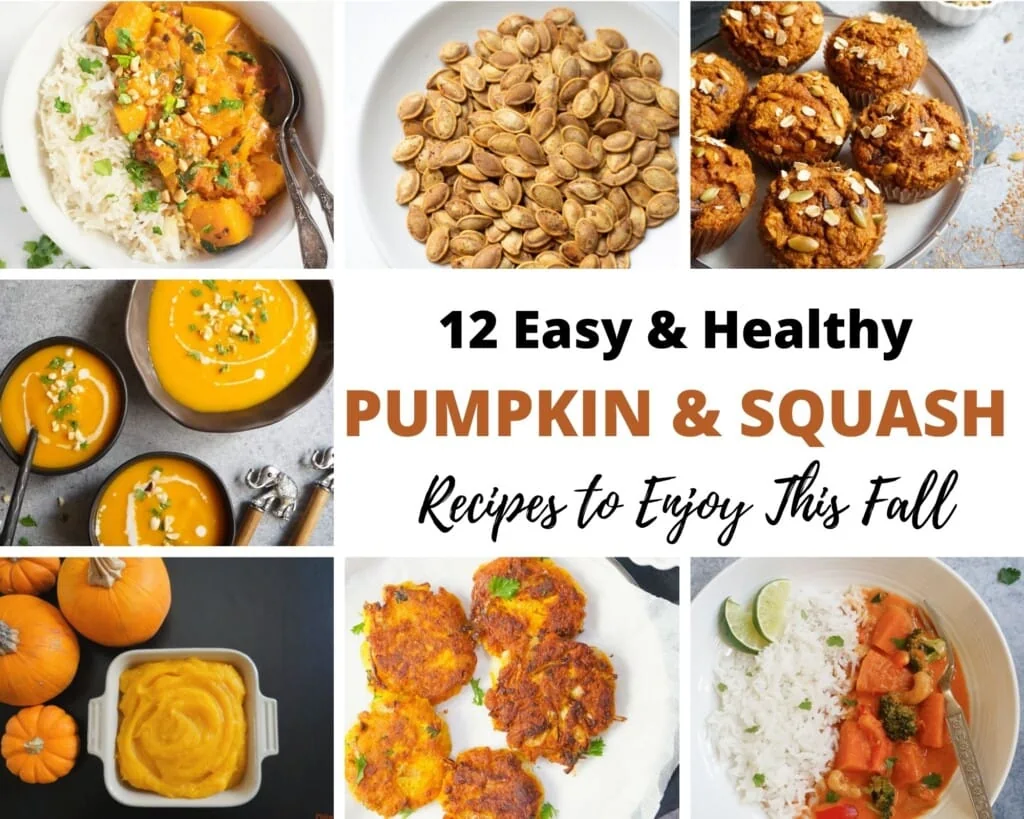 It is that time of year, the time of year where the air is cooler in the morning, the leaves are changing color, and pumpkin spice everything is taking over the world!
I love fall so much, the pretty colors, pumpkin and squash everywhere in stores. I love the heartier comforting foods we make during fall and winter. I especially love all the squash recipes, give me all the butternut squash and pumpkin you can get.
Below are our favorite pumpkin and squash recipes, from the basics such as pumpkin puree and roasted pumpkin seeds...to warming curries, soups and delicious muffins!
All of the recipes are easy to make, healthy and vegetarian. Hope you enjoy them!
I hope you have found your favorite Pumpkin & Squash Recipes to make in the Instant Pot or Air Fryer! Let me know what you are most excited to make, and when you make it, don't forget to tag #pipingpotcurry
Also not to forget one of the best thing about fall is apple picking. It is one of the best activities you can enjoy. If you're wondering what to do with too many apples, check out this delicious Apple Sauce recipe that has a good balance of savory, sweet and tangy. Enjoy it as a snack or use it as a filling for desserts!
Don't love pumpkin? No problem! Try adding Seasonal Vegetables to your meal such as squash, sweet potatoes, brussels sprouts.