Here is the best collection of 15 quick, easy and really delicious Indian lunch recipes! This round-up features your restaurant/ take-out favorites such as Palak Paneer, simple homestyle lunch recipes such as Egg Curry, and grab-and-go options such as Paneer Kathi Roll and healthy salads!
Here you will find a wide variety of lunch ideas, including vegetarian, rice, salad, and chicken dishes. The majority of them are one-pot, simple and easy recipes that don't require special ingredients or elaborate procedures.
Some of the recipes use a pressure cooker to make cooking easier, however all of them can also be made on the stovetop.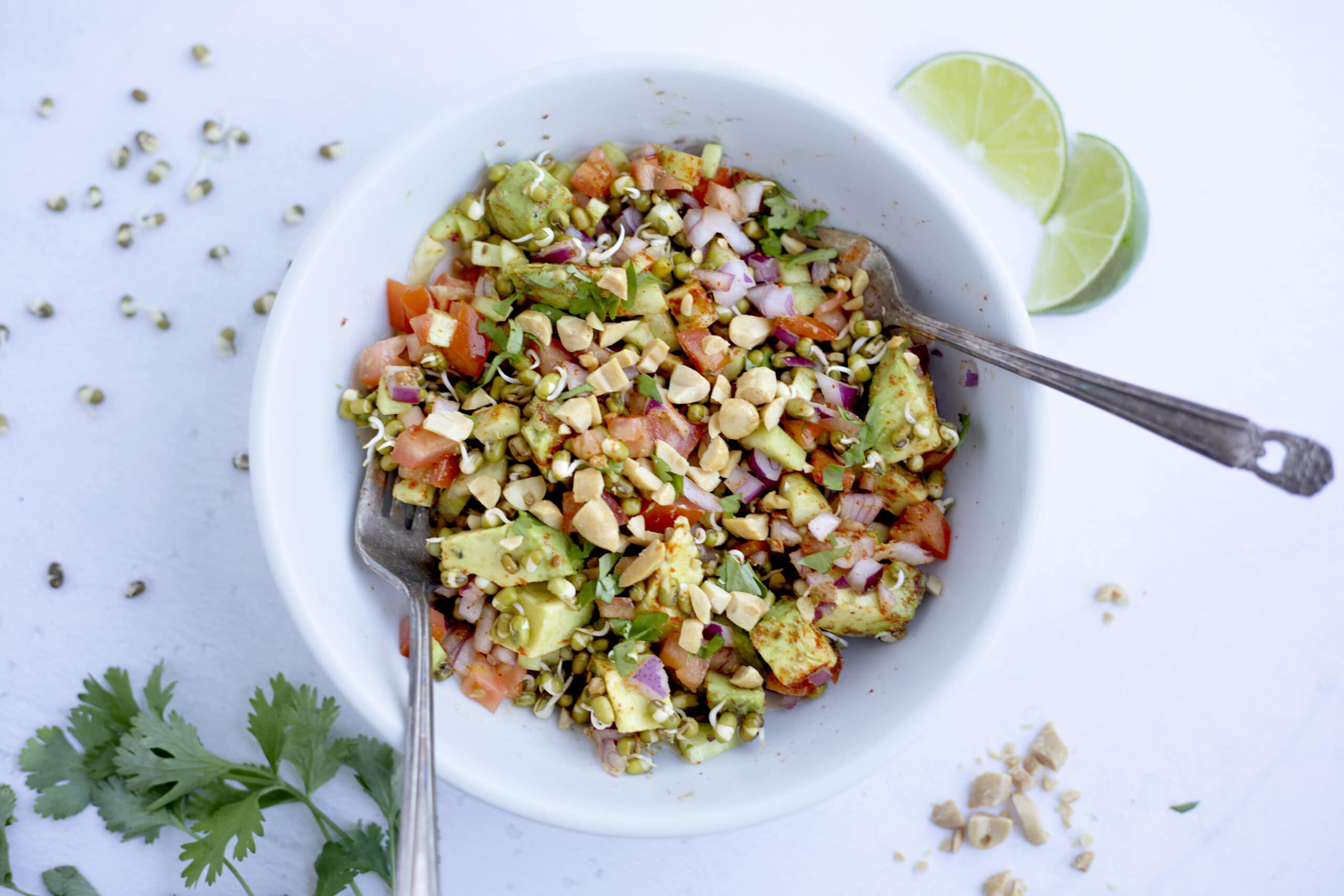 This easy homemade nutrition-packed Sprouts Salad is made with sprouted mung beans, crunchy onions, tomatoes, cucumber, avocado, and spices. It is a refreshing salad that has fresh and tangy flavors and can be enjoyed as a light protein-rich lunch or snack.
Get the Sprouts Salad Recipe.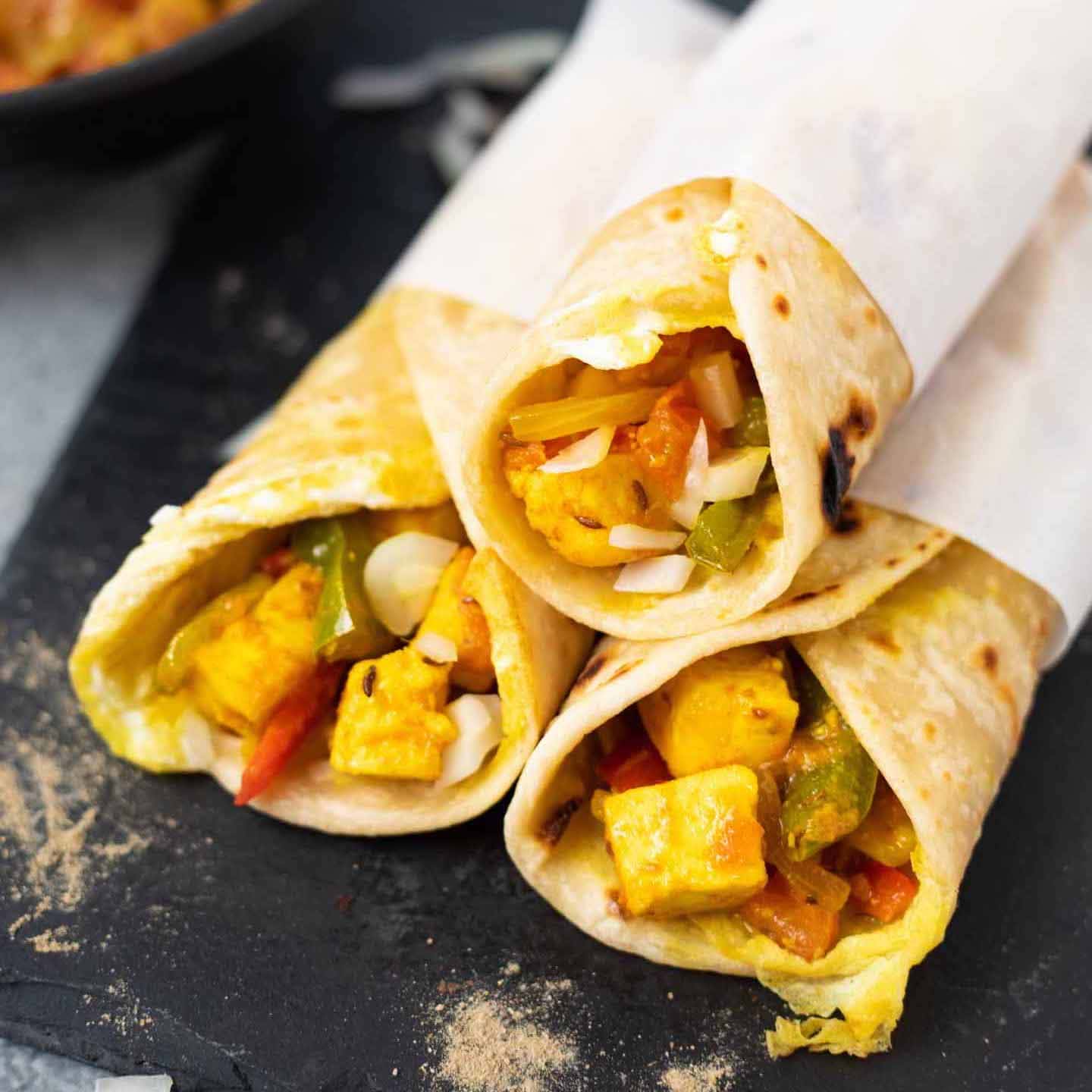 This Paneer Frankie Roll, also known as Paneer Kathi Rolls, is a popular Indian street food made with flaky flatbread, covered with egg, and wrapped with spicy paneer and tangy toppings. Perfect for packing for a grab-and-go lunch or a special weeknight meal.
Get the Paneer Frankie Recipe.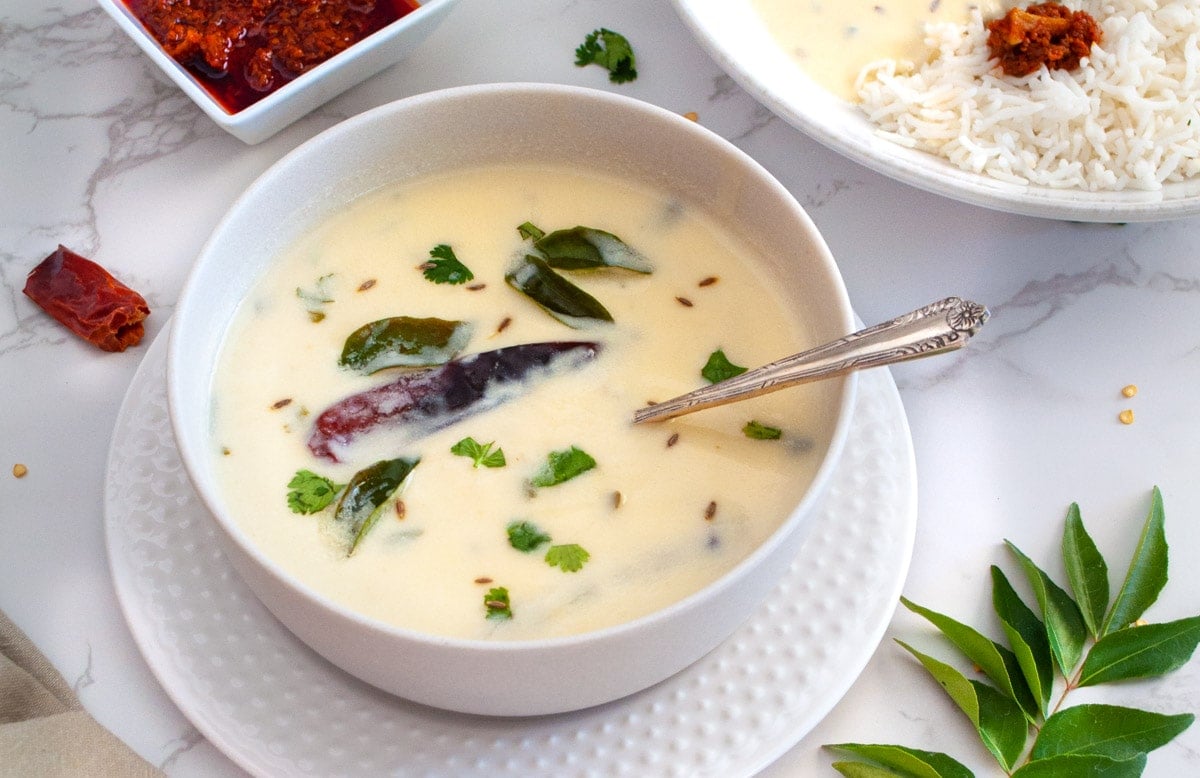 This Gujarati Kadhi is a thin yogurt-based curry with a wonderful sweet and sour taste that you will love. It's quick, fuss-free, and comforting. This traditional kadhi can be served as soup or with rice for a delicious lunch.
Get the Gujarati Kadhi Recipe.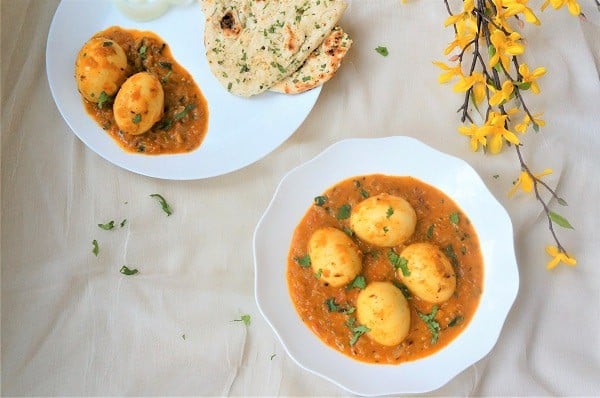 Egg curry is a popular Indian dish with boiled eggs cooked in a flavorful tomato-based gravy.
This protein-rich Indian dish is easy to make and loved by kids and adults. Serve with roti, naan, or rice for a comforting lunch.
Get the Egg Curry Recipe.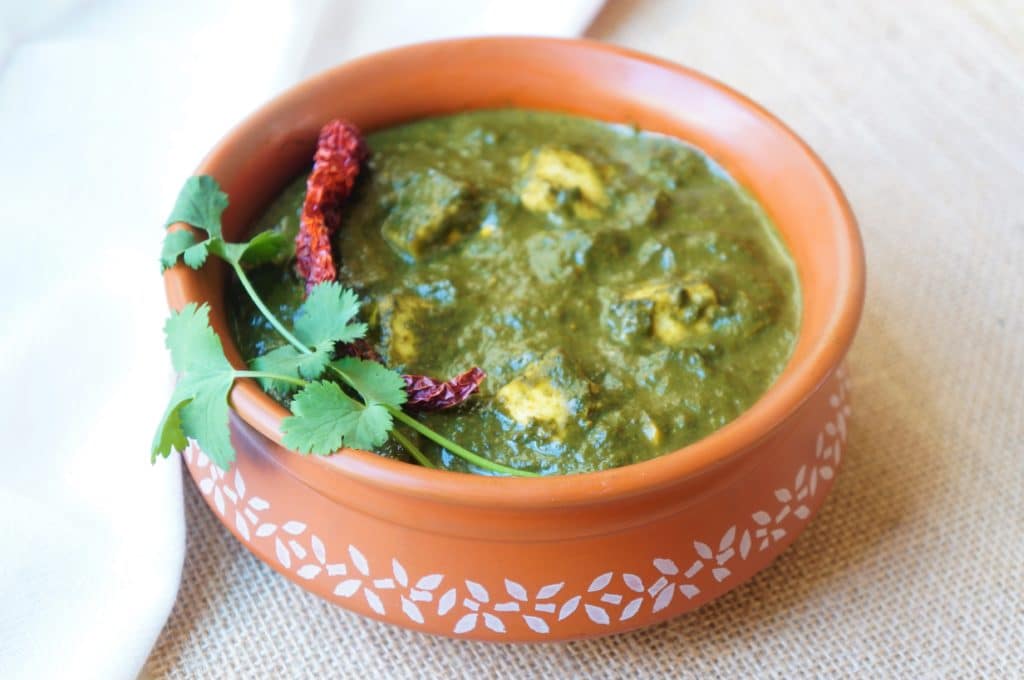 Palak Paneer is one of the most popular dishes from North India. It is made with pureed spinach and soft paneer cubes, cooked with ginger, garlic, onions, and aromatic spices.
Palak paneer is often served with naan, roti, or rice, making it a perfect dish for delicious Indian lunch. Make palak paneer with this one-pot recipe in the pressure cooker.
Get the Palak Paneer Recipe.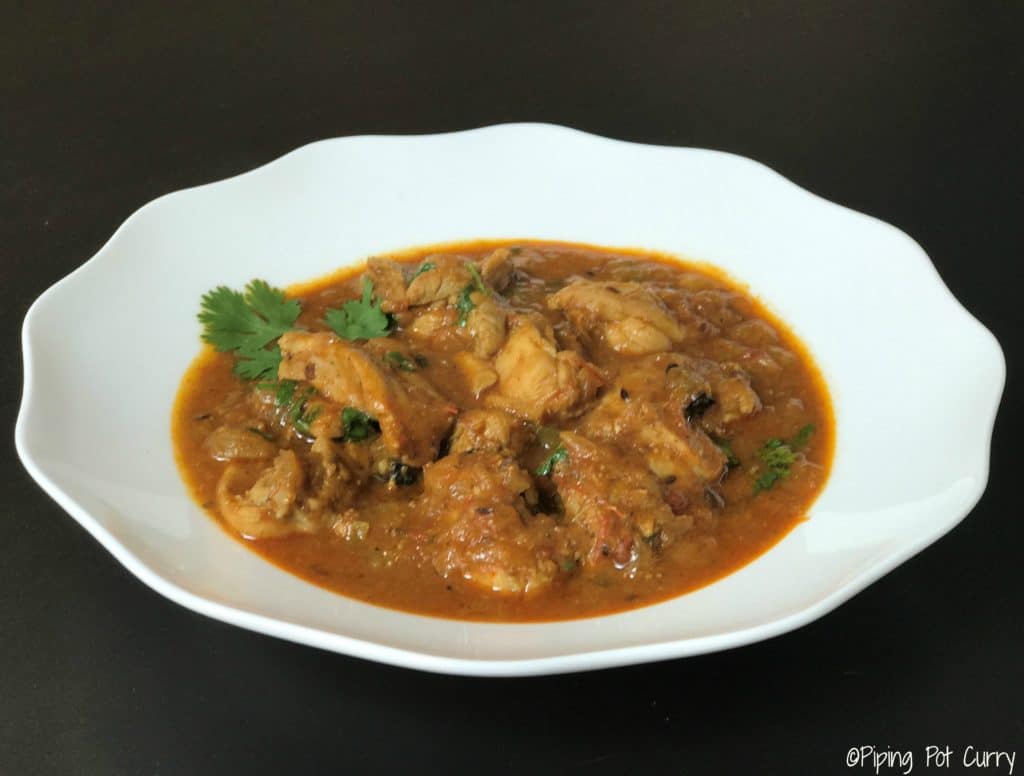 What better than a simple Indian chicken curry for lunch? This chicken curry I learned from my mom is made in a pressure cooker. It is made in a simple onion-tomato gravy with the aroma of whole spices. This is the best Chicken Curry you will ever have!
Get the Indain Chicken Curry Recipe.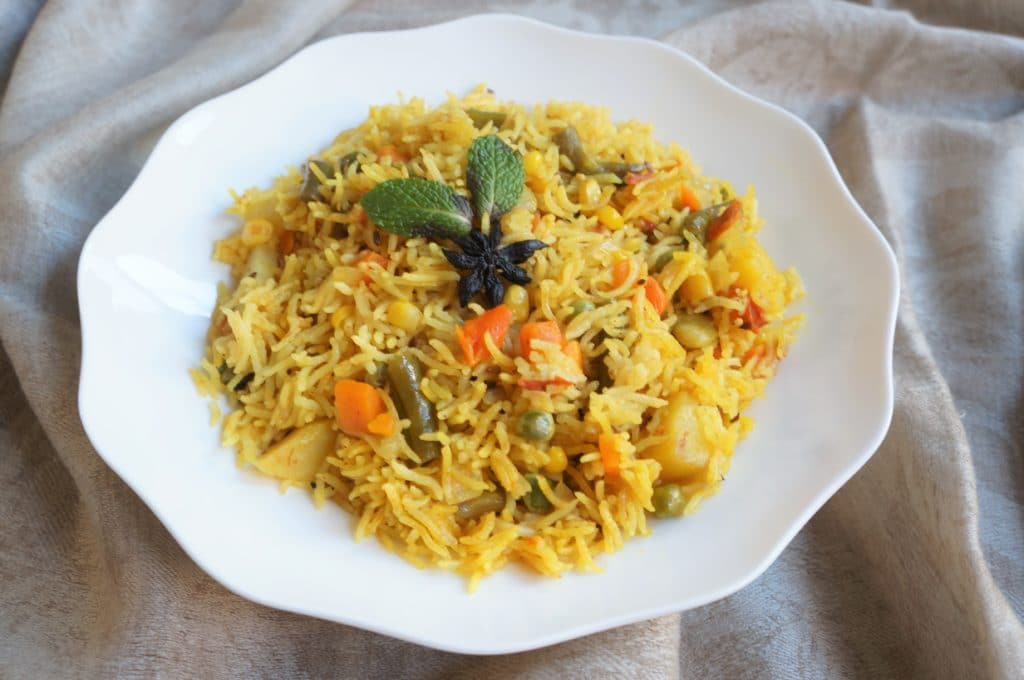 Vegetable Rice Pulao is an easy one-pot rice dish mixed with various vegetables and mildly flavored with various spices.
Make this simple pulao in the pressure cooker or on the stovetop in just 30 minutes. Enjoy with raita for a complete meal.
Get the Pulao Recipe.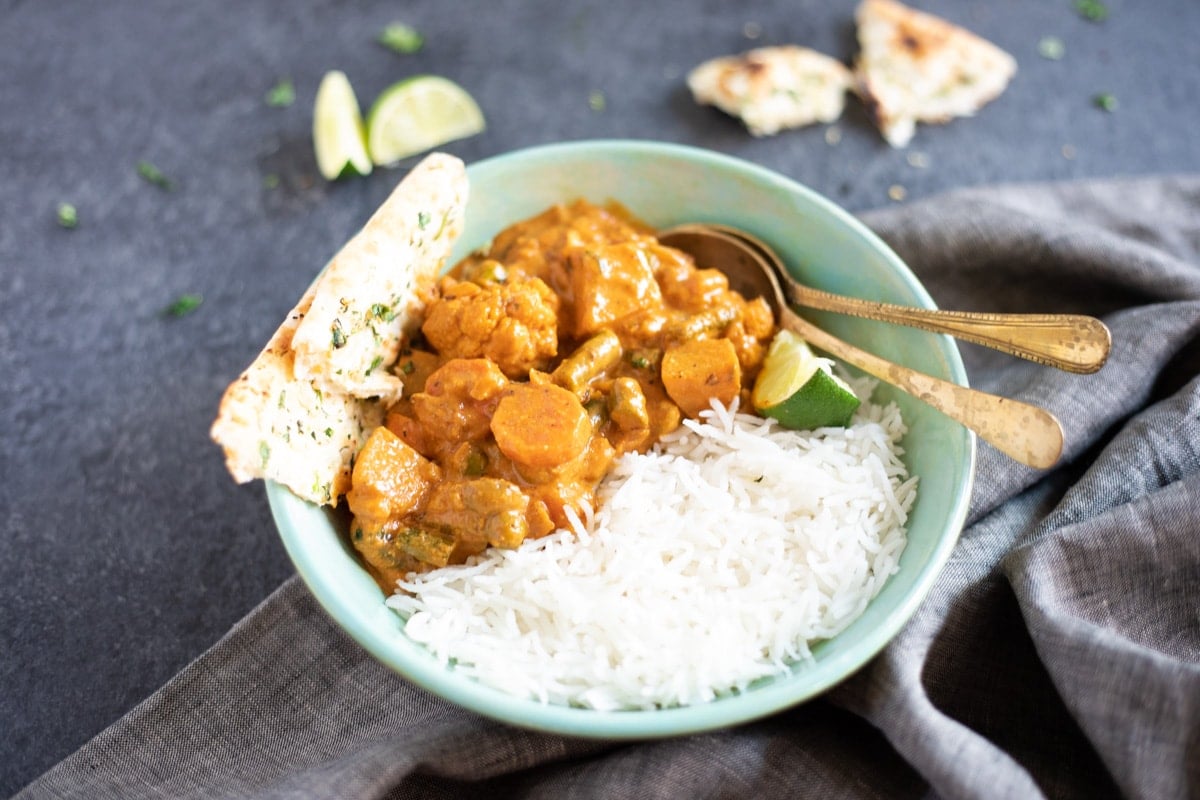 This restaurant-style creamy vegetable korma curry is a perfect blend of vegetables with a creamy coconut based sauce. A vegan & gluten free curry that pairs perfectly with naan or rice.
Get the Vegetable Korma Recipe.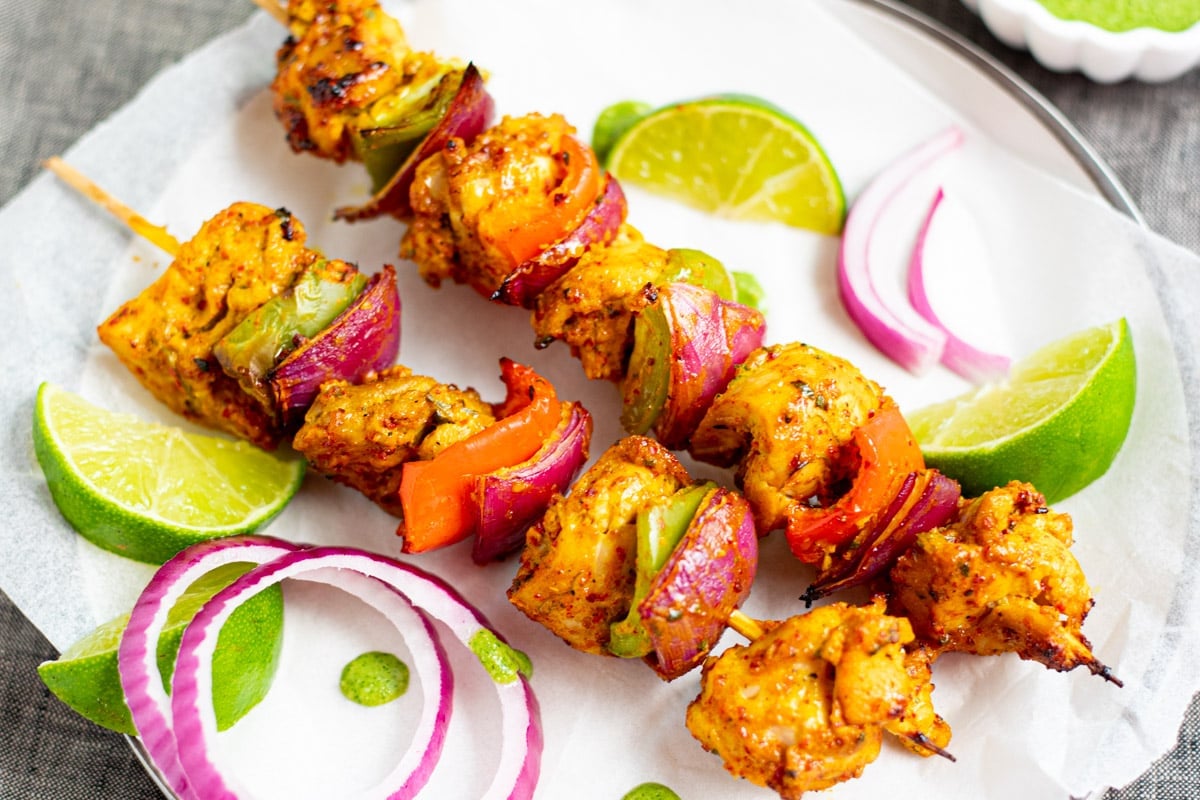 Chicken Tikka Kebab is a delicious dish that is packed with flavor. It starts with chicken pieces marinated in yogurt along with lime juice and aromatic spices, then threaded onto skewers and cooked to make a delicious dish.
Add these chicken tikka kebab to a wrap with tangy chutneys for a delicous grab-and-go lunch.
Get the Chicken Tikka Kebab Recipe.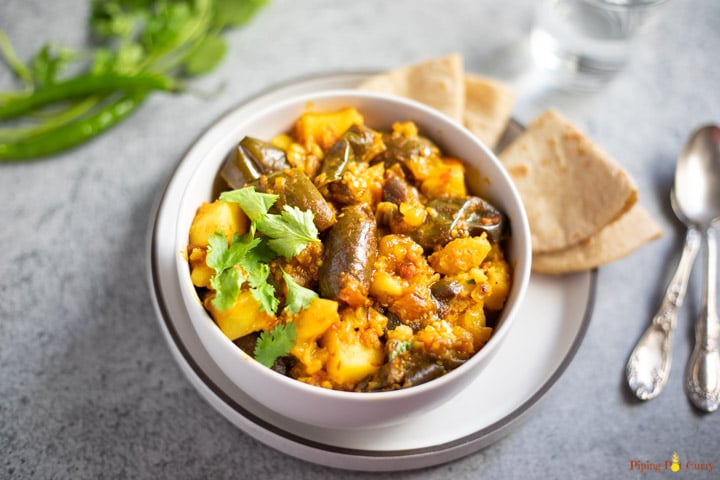 Aloo Baingan Masala is an easy one-pot curry made with potatoes, eggplants, and aromatic spices. A vegan and gluten-free Potato & Eggplant Curry that is a perfect side with roti, naan or parathas.
Get the Aloo Baingan Recipe.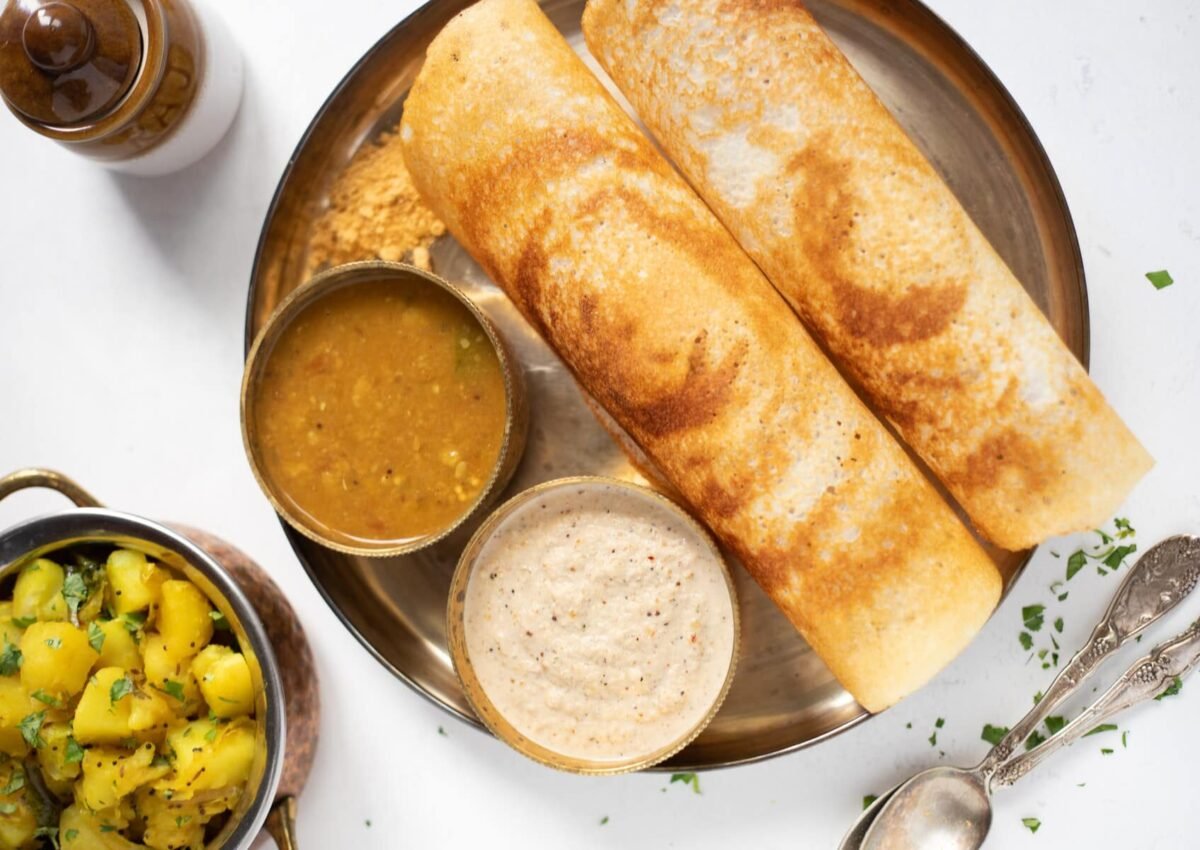 Dosa is a popular South Indian crepe-like dish made from fermented batter of rice and urad dal (split black gram). It is crispy on the outside and soft on the inside and typically served with a variety of chutneys and sambar. Dosa is a versatile dish and can be enjoyed as a breakfast, lunch, or dinner.
Get the Dosa Recipe.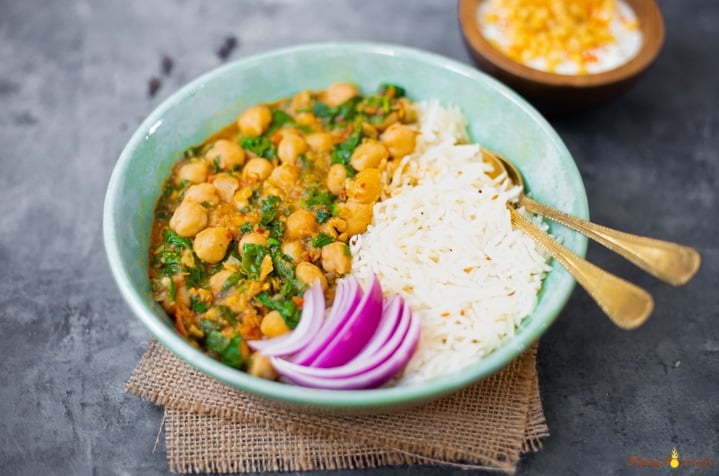 This Spinach Chickpea Curry, also known as Chana Saag, is a healthy vegan and gluten-free curry. This easy one-pot curry is made with chickpeas and spinach in a sauce made of onions, tomatoes, ginger, garlic and aromatic spices.
Get the Chana Saag Recipe.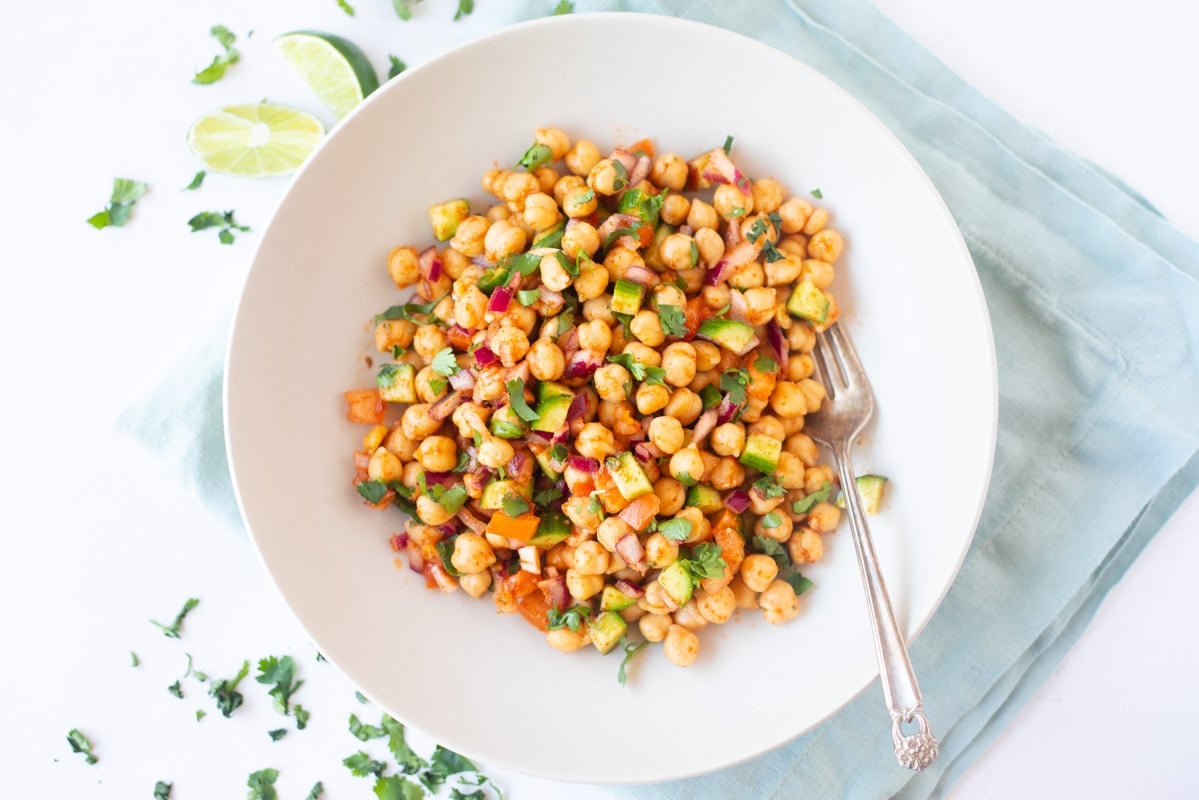 This Chickpea Salad is a healthy, vegan protein-rich salad that is easy to put together in just 10 minutes. Chickpeas are combined with fresh veggies, flavored with Indian spices along with a tangy lemon dressing. Perfect for snack or a quick lunch!
Get the Chickpea Salad Recipe.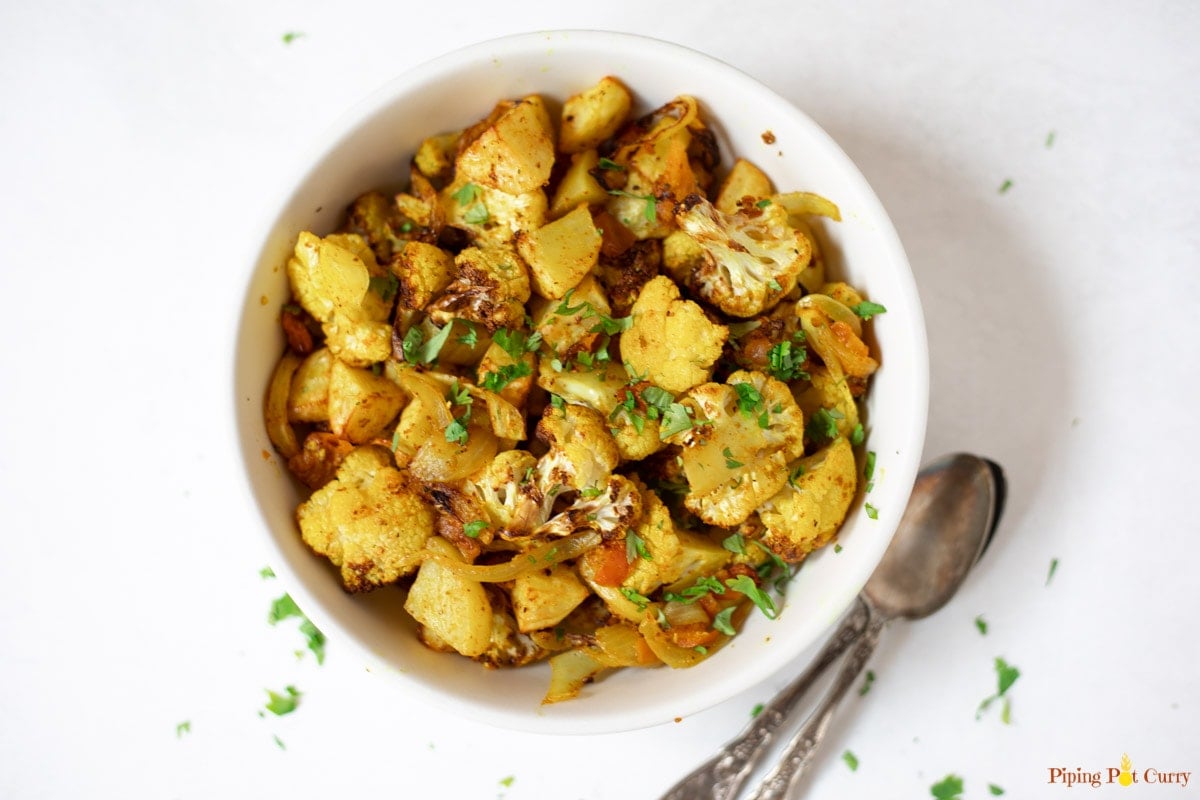 This Roasted Aloo Gobi is so good! All you need to do is toss cauliflower and potatoes in spices, and roast in the air-fryer or oven, and you have the perfect Indian veggie dish. No mushy cauliflower and takes less than 20 minutes to put together!
Get the Aloo Gobi Recipe.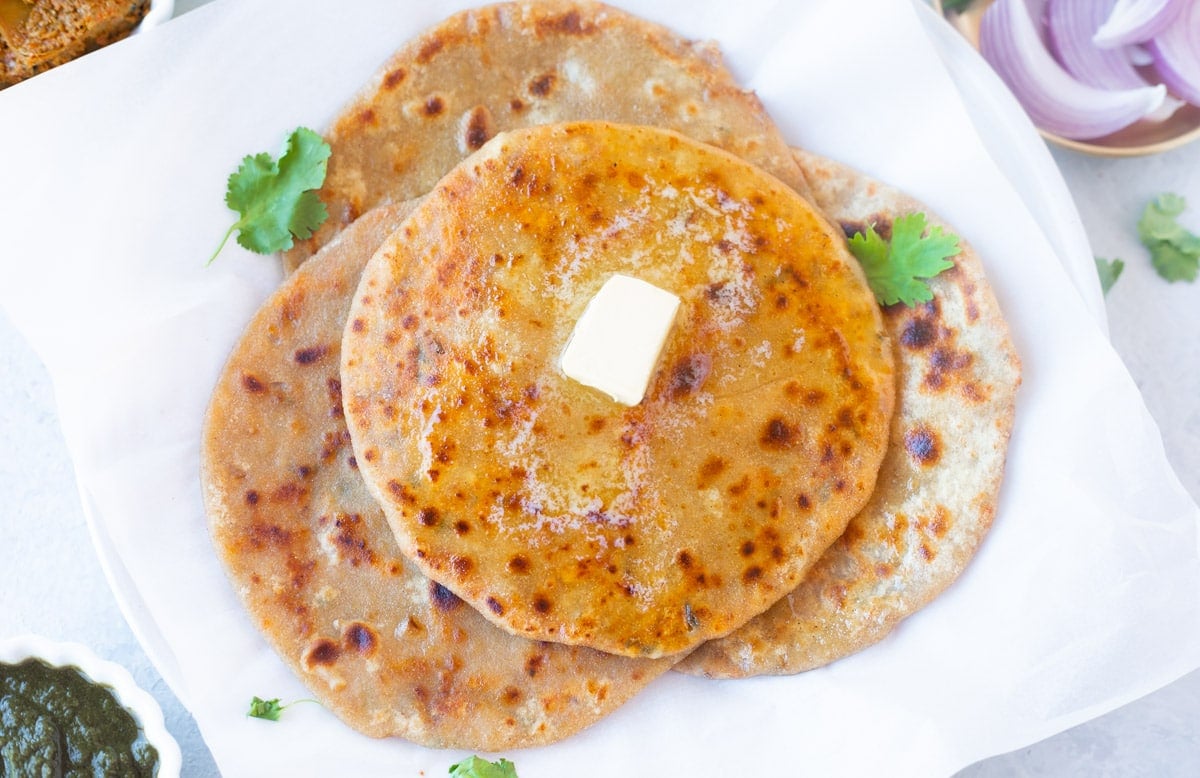 Paneer Paratha is a delicious, whole wheat flatbread stuffed with Indian cottage cheese, aromatic herbs, and spices. This stuffed paratha is popularly served for breakfast or lunch in North India. Here is my mom's recipe to make the best paneer parathas.
Get the Paneer Paratha Recipe.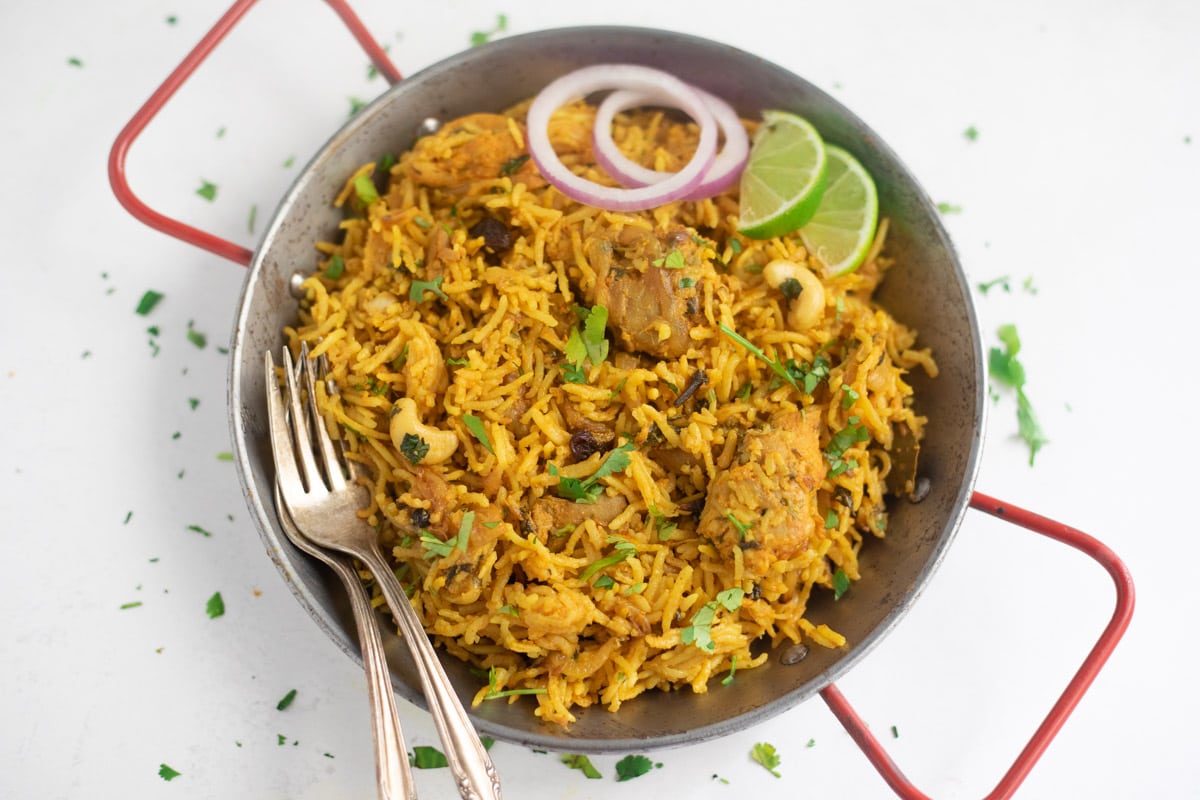 This Chicken Biryani made in a pressure cooker has fragrant rice cooked with tender juicy chicken along with lots of warming spices and caramelized onions.
This Indian chicken and rice dish is popular all over the world. Serve with raita for a delicous satisfying lunch!
Get the Chicken Biryani Recipe.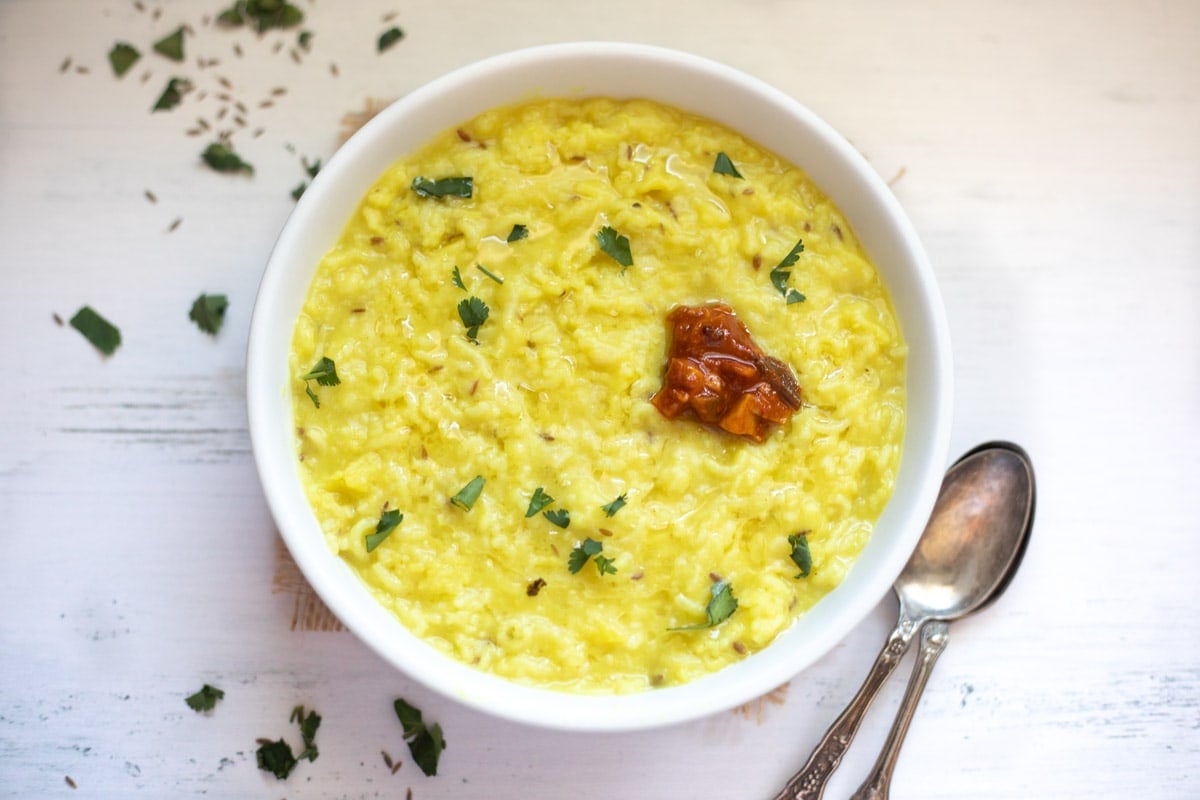 Moong Dal Khichdi, or Kitchari is a simple dish made with rice and lentils, tempered in ghee with cumin seeds and turmeric. It takes less than 30 minutes to make and is a perfect comfort meal or when someone is under the weather!
Get the Khichdi Recipe.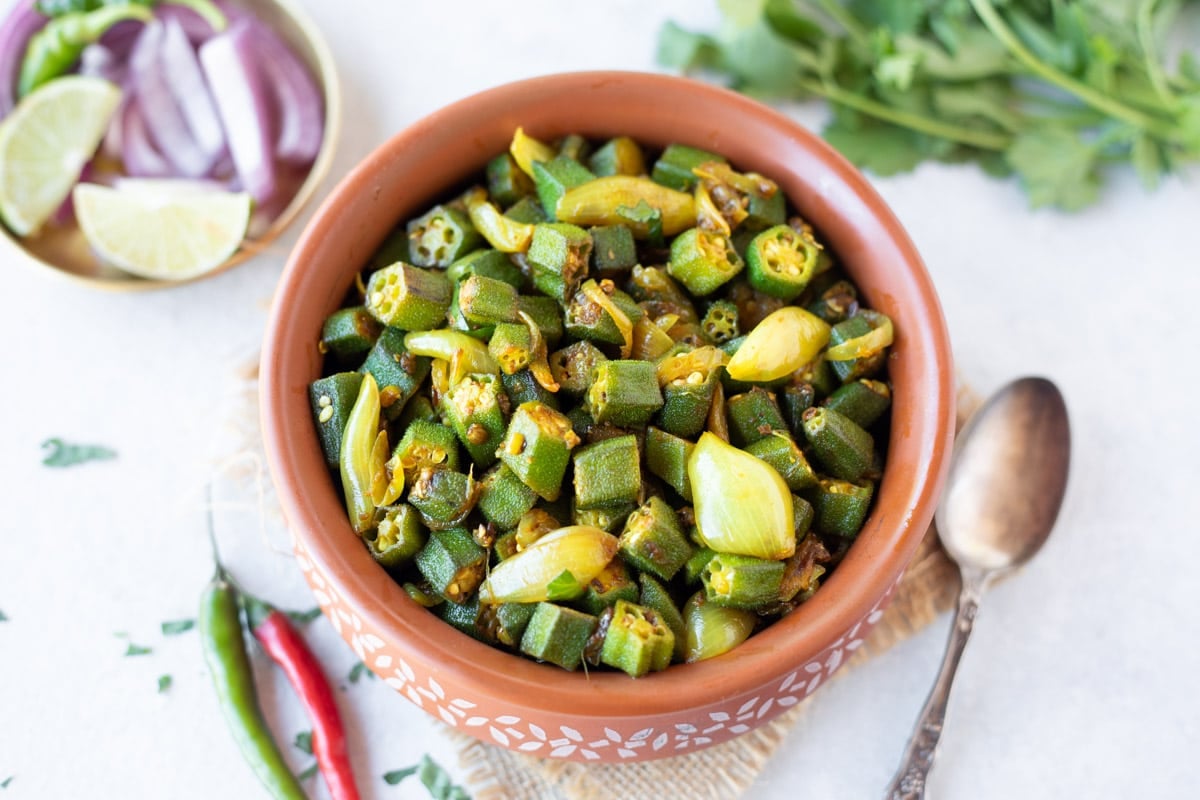 Bhindi do Pyaza is a flavorful Indian dish of crunchy okra cooked with lots of onions, garlic, and aromatic spices. Pair it with dal and rice for a simple Indian meal. Vegan & Gluten-free.
Get the Bhindi Do Pyaza Recipe.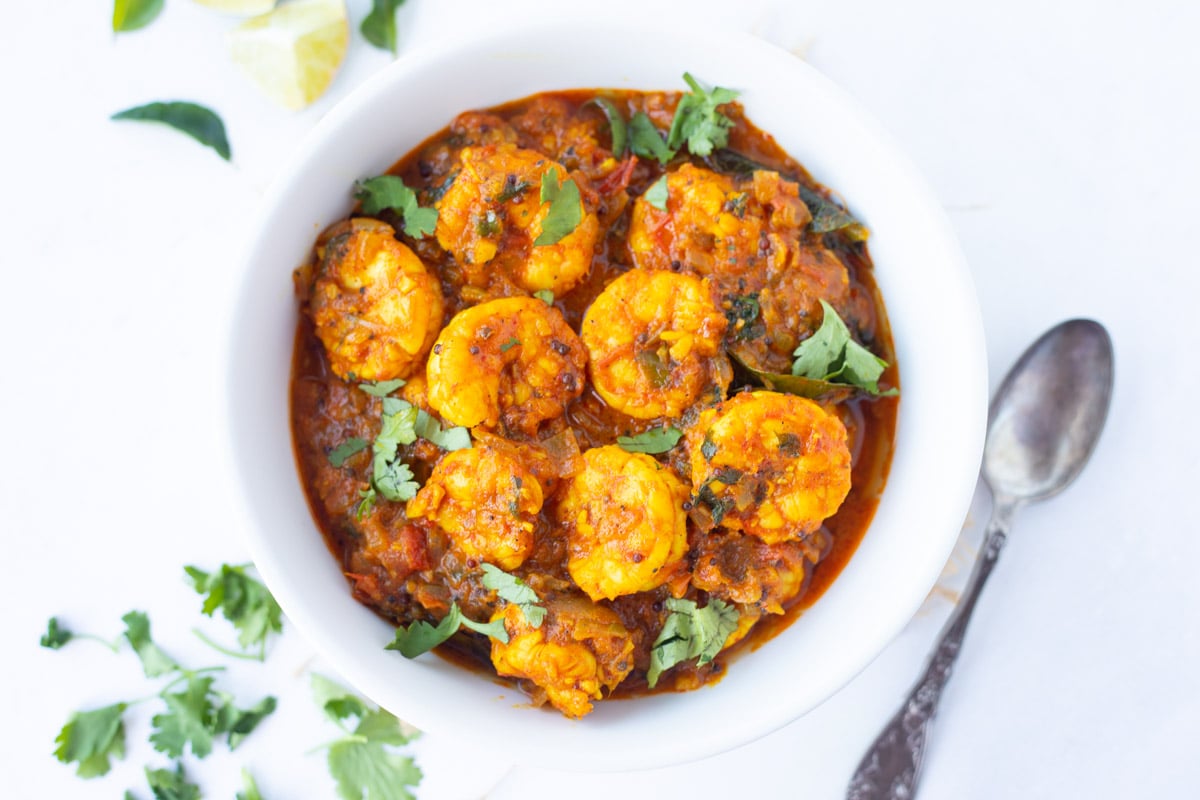 Tasty and tender shrimp masala curry cooked in a rustic Indian sauce made with onions and tomatoes, along with aromatics such as ginger, garlic, and spices. Serve it with rice for a wonderful meal!
Get the Shrimp Masala Recipe.
Discover the Mouthwatering Flavors of India: 23 Must-Try Indian Street Foods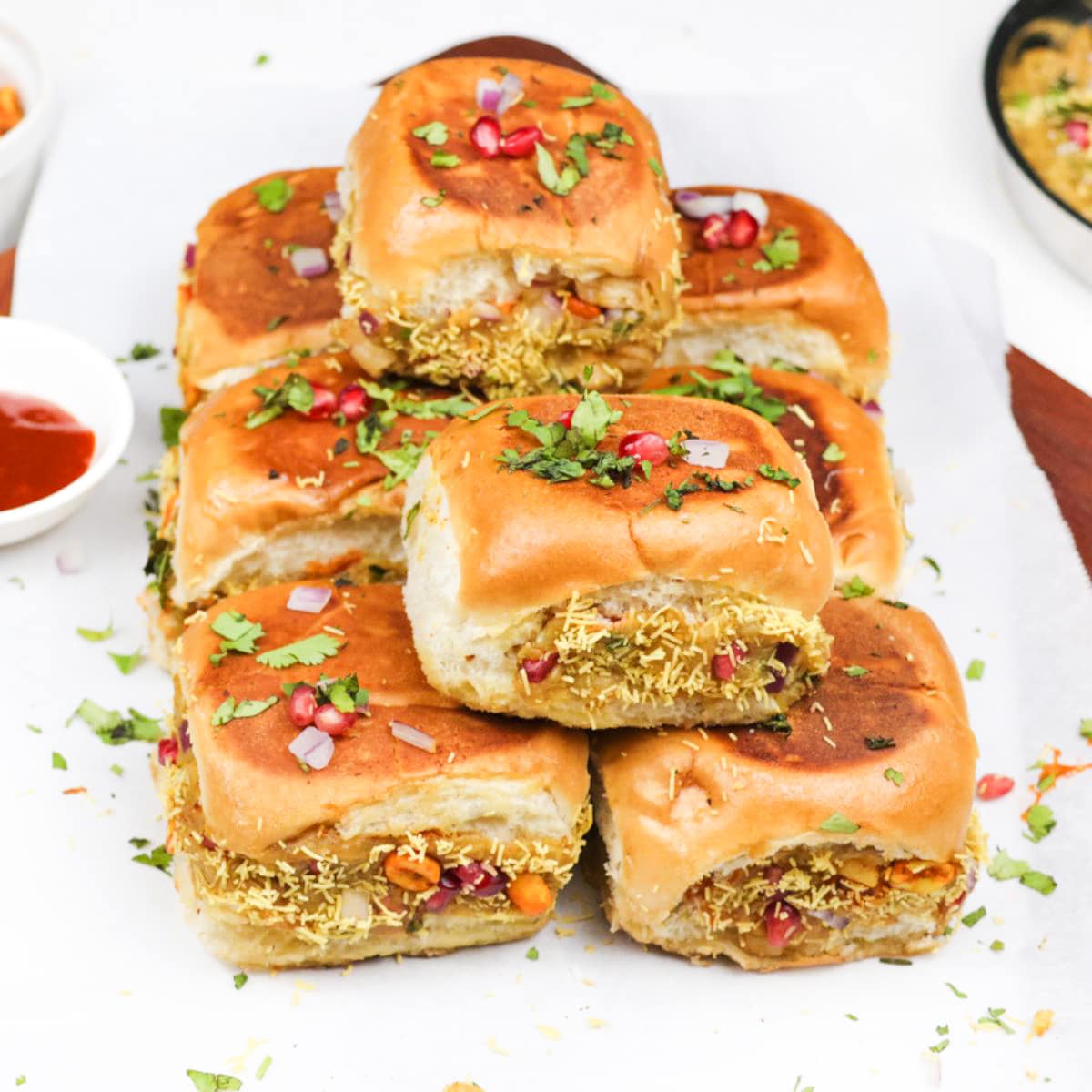 The best way to experience Indian food is not by going to a fancy restaurant but rather by enjoying Indian street food. It is authentic, diverse, vibrant, and so colorful. Here are 23 Must-Try Indian Street Food Recipes you don't want to miss!
Get the 23 Indian Street Foods.
Get Your Dal-lop of Flavor: 17 Comforting Dal Recipes to Try Today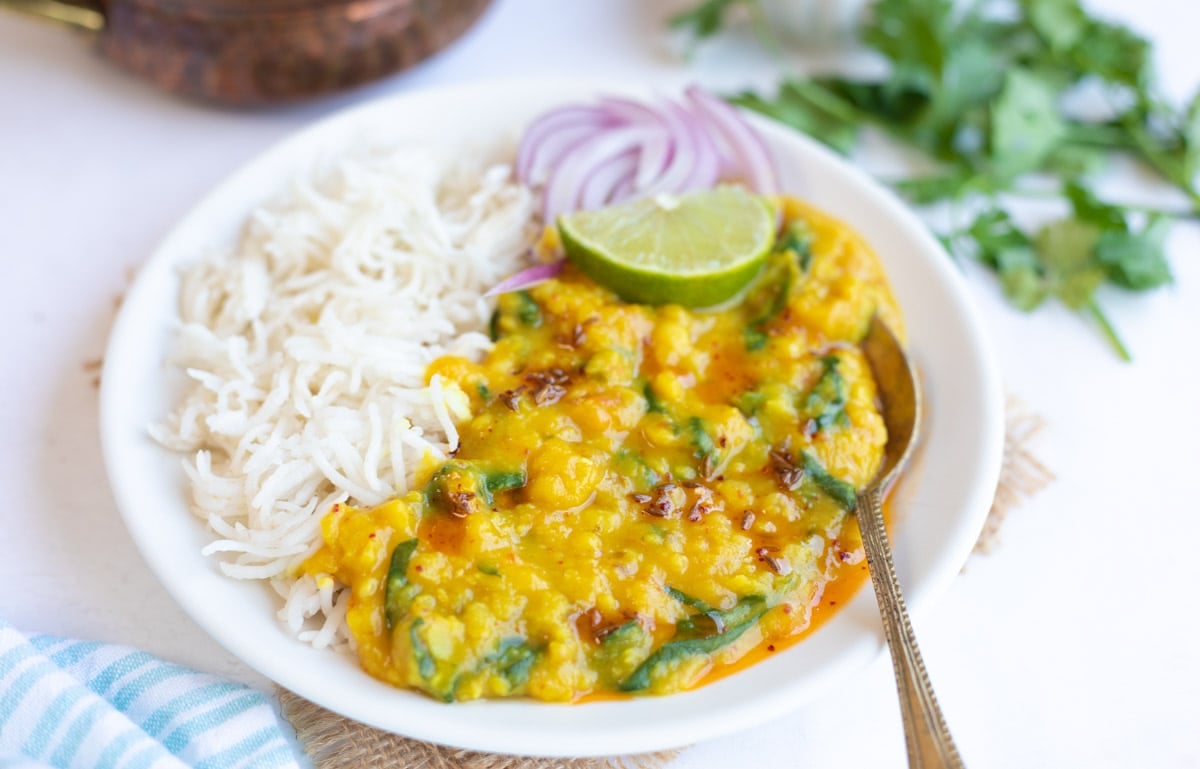 Whether you're a die-hard fan of classic dhal favorites like Dal Makhani and Dal fry or seeking new innovative recipes like Masoor Dal or Dal Dhokli – we've got you covered with these 17 Easy Dal Recipes.
Get the 17 Best Dal Recipes.
Fire Up the Grill with These 13 Sizzling Indian Grilling Recipes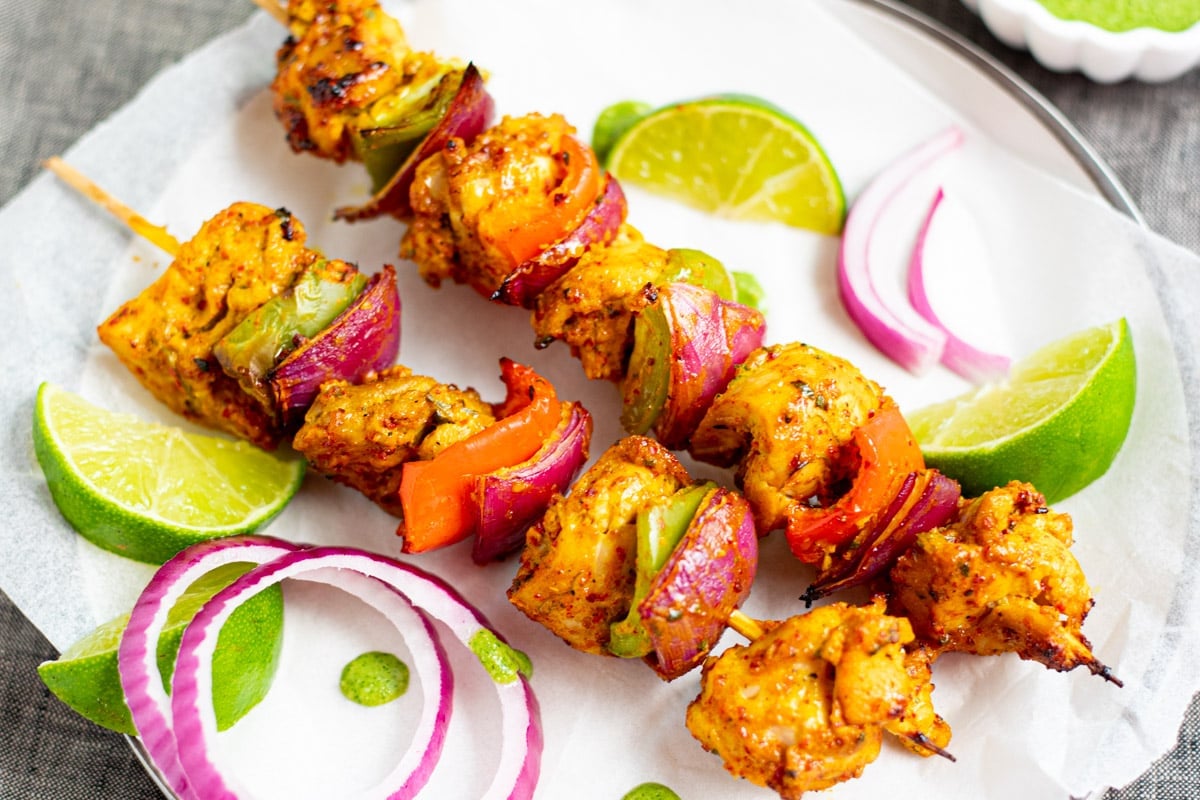 Whether you're a meat lover or a vegetarian, there are a variety of Indian grilling recipes that will satisfy your cravings and spice up your mealtime.
Get the 13 Indian Grilling Recipes.