Welcome to the colorful world of Indian pulses. Pulses are an integral part of Indian cuisine.
"What are pulses?" you might wonder, "what are legumes?" or "are beans legumes?". Confused are you? This guide covers all you need to know about pulses, including differences between beans and legumes, the most commonly available lentils and beans and how to use them in day-to-day Indian cooking!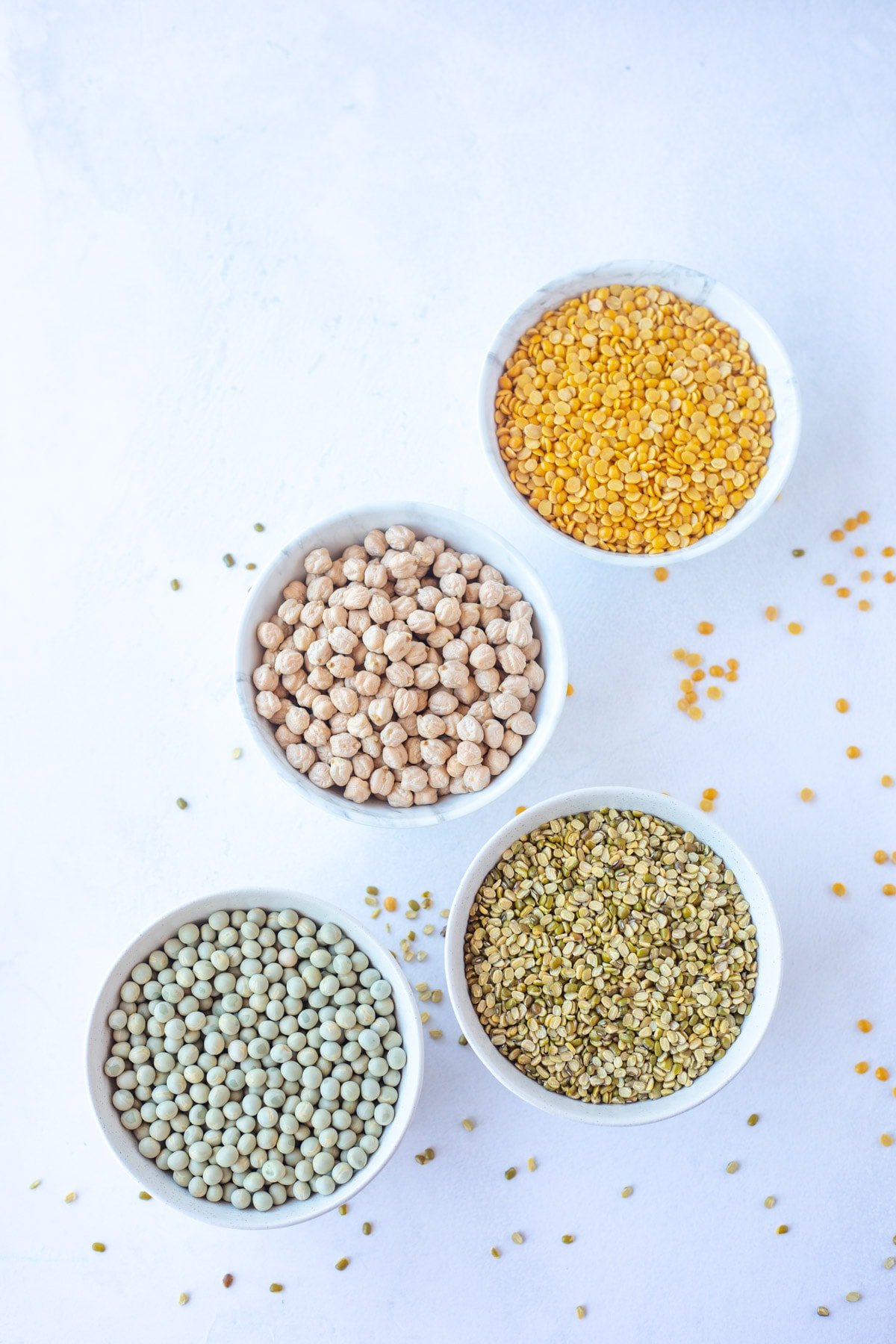 What Are Pulses?
Pulses are nothing but the edible seeds of legume-family plants. Pulses come in a variety of shapes, sizes, and colors and grow in pods. These are annual crops that produce one to twelve grains or seeds.
The term "pulses" refers to crops harvested solely as dry grains, distinguishing them from other vegetable crops harvested while still green.
Pulses are healthy, nutritious, and simple to prepare. They are also easy to store, and are fairly reasonable in price, which means they are a great way to eat healthy while being frugal.
What Are Dals? Are they the same as lentils?
Dal is both an ingredient and a dish. It refers to a type of pulse or lentil, as well as a deeply spiced soup made by simmering the pulse/ lentil until nicely cooked.
Indian pulses are typically available in three forms: whole pulse, split pulse with skin, and split pulse without the skin.
Dal is comfort food! Nothing to beat a warm bowl of rice and dal along with a vegetable side for a satisfying vegetarian meal!
Difference Between Legumes, Lentils, Pulses, Dal, Beans and Dry Peas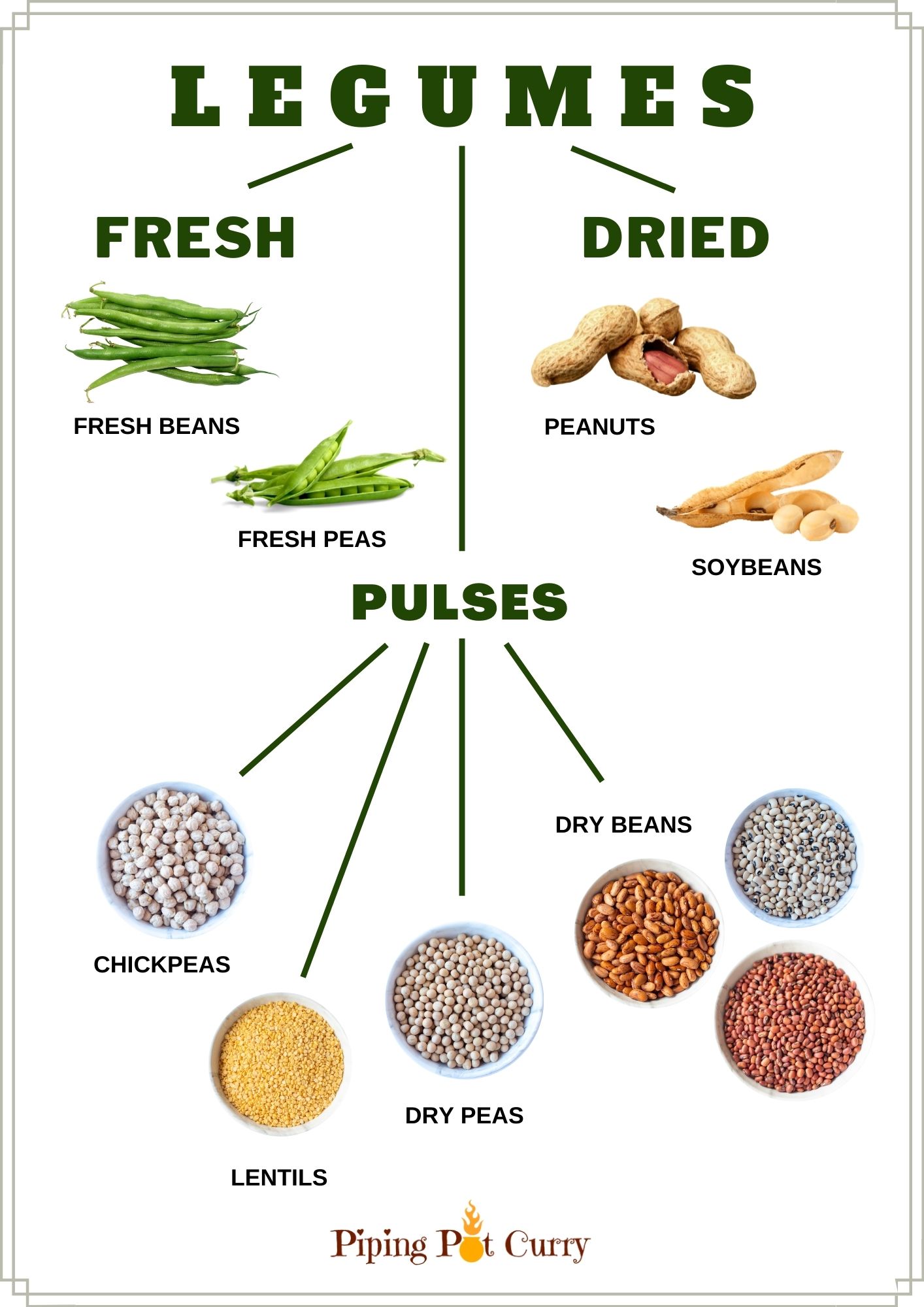 Although these terms are used interchangeably, they have distinct properties.
Legumes: Legume is a generic term that refers to all lentils, pulses, beans, and peas that belong to the Fabaceae or Leguminosae family. The leaves, stalks, or pods of plants of the Fabaceae family make up a legume. It's high in protein and dietary fiber.
Pulses: Pulses are edible seeds of a legume plant that have been dried. Pulses include beans, chickpeas, lentils and peas. These are a good source of fiber and protein.
Lentils: Lentils are dried legume seeds with a lens shape. They are fiber- and protein-rich varieties of legumes. It also provides essential amino acids for human nutrition.
Dals: Dal is frequently translated as "lentils," but it actually refers to a split version of several lentils, peas, gram, and other legumes. Dal is produced by splitting a pulse in half. Moong dal, for example, is made from split Moong beans.
Beans: Beans come in a variety of sizes and shapes, including oval and kidney-shaped. It is best to soak beans before cooking, but lentils do not need soaking.
Dried peas: Dried peas are widely used in soups, pastas, cereals, and purées. These are available as whole or split. The green pea and the white pea are the two most common field peas.
Curious about Indian Spices? Check out my detailed guide for Indian Spices & Herbs.
Commonly Used Pulses
Dals come in a variety of flavors and textures. These can be red, orange, green, yellow, black, white…the list is exhaustive! Let's delve deeper to understand the pulses that are commonly used in Indian cooking.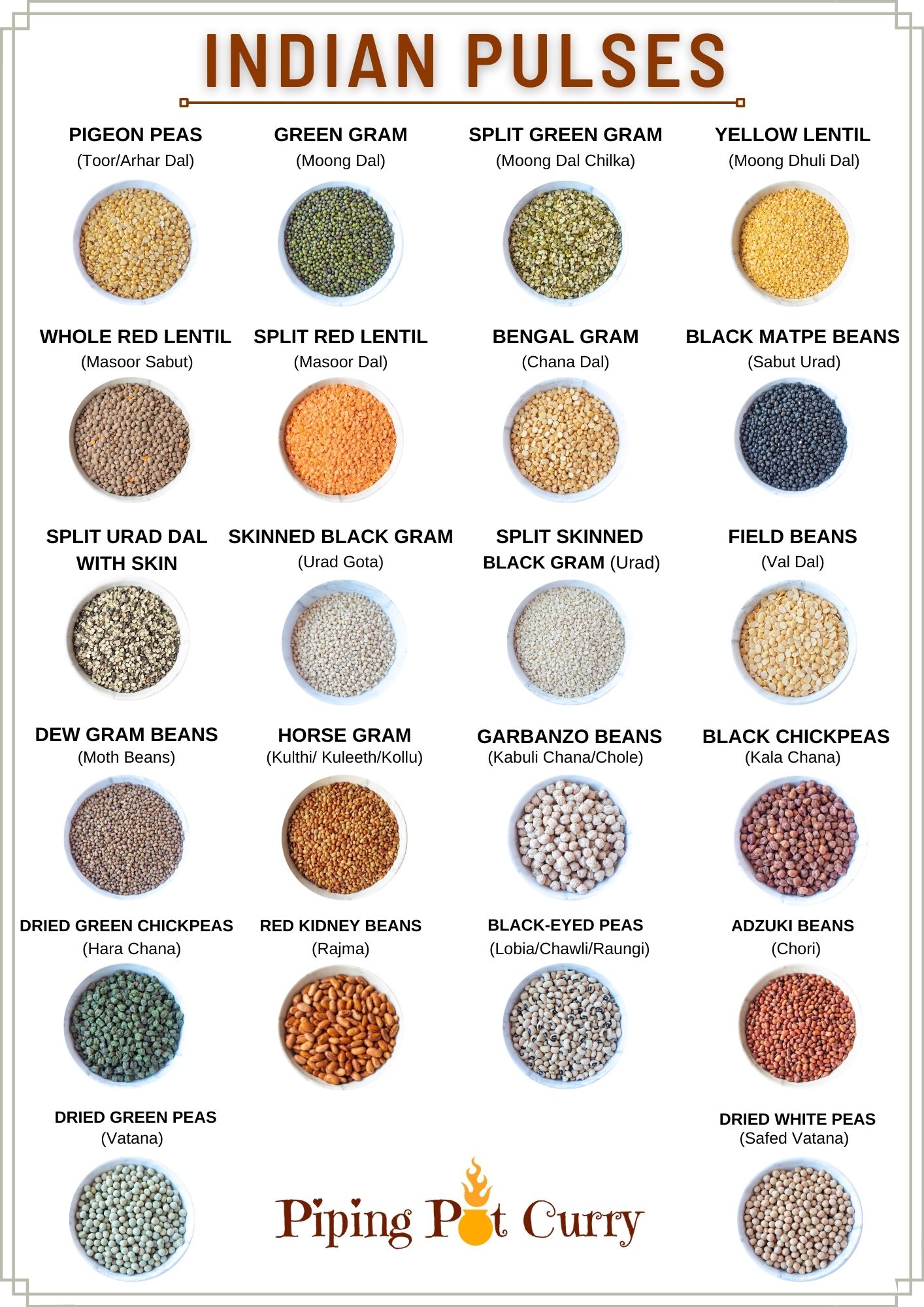 Pigeon Peas (Toor Dal / Arhar Dal)
A yellow-colored lentil that is flat on one side and oblong in shape. It originated in the eastern part of peninsular India. It is one of the most popular dal used in Indian households.
It's best served with a steaming bowl of rice. It tastes mildly nutty. It is the skinless, split variety that is most often used.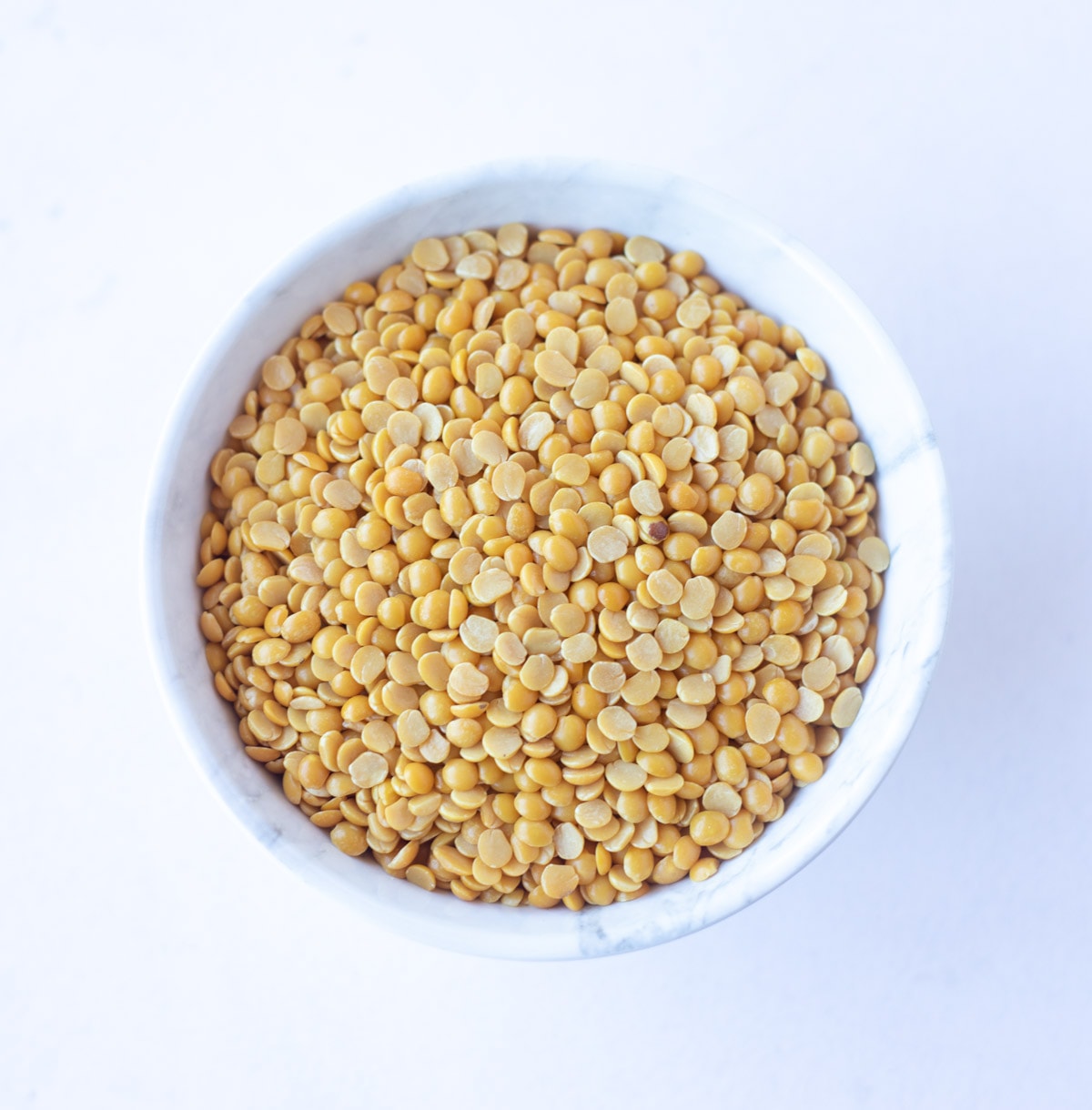 Recipes that use Pigeon Pea:
Green Gram (Moong Dal)
Whole moong, also known "sabut moong", is actually a bean. They are small green beans that are commonly consumed in India, China, Thailand, and Japan. They are used in salads or stir-fries with lemon juice or vinaigrette when sprouted.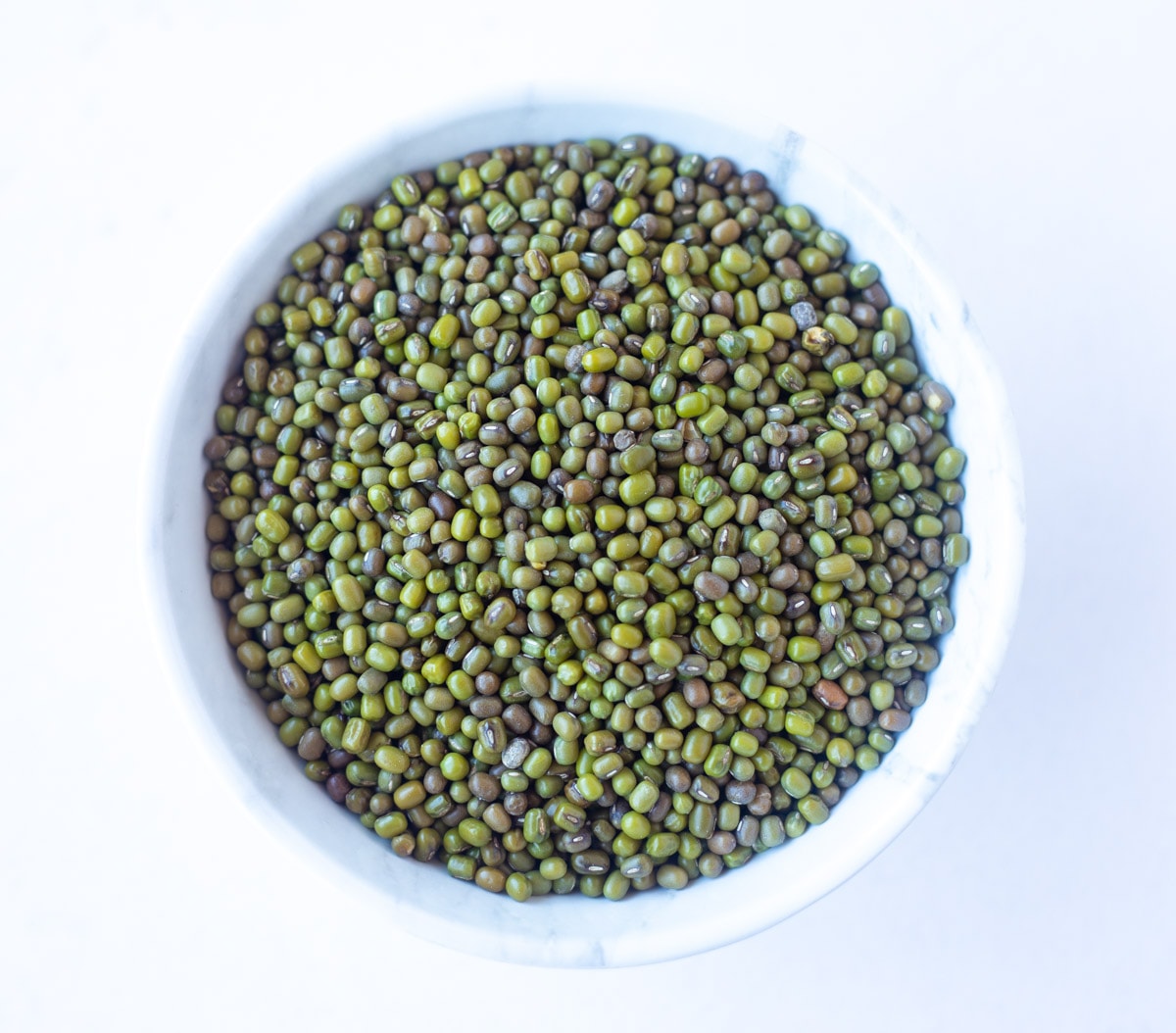 In India, moong dal is made from split moong beans with skin (Moong dal chilka) or without the skin yellow moong dal (Moong dhuli).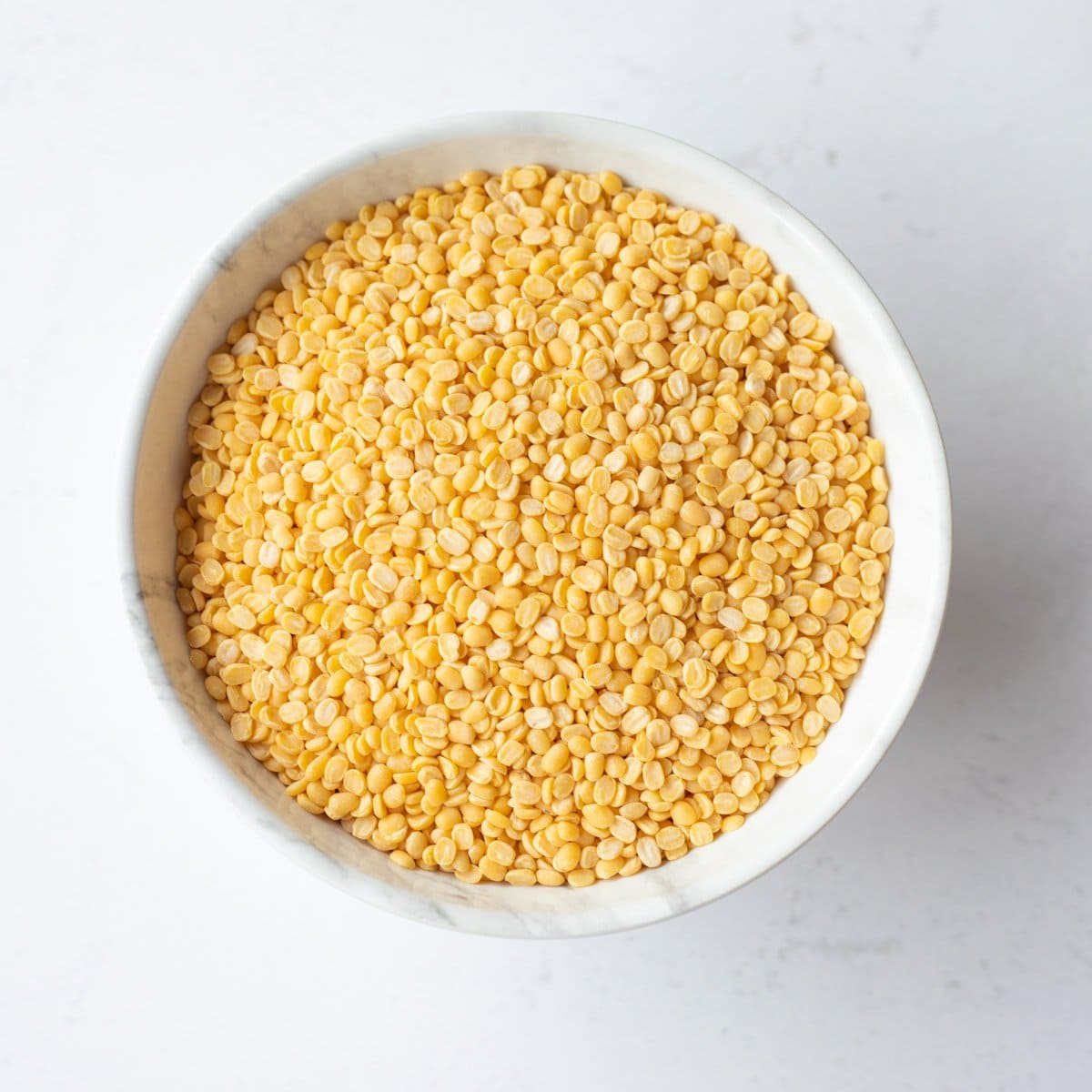 It is used in the preparation of delectable dals and curries. Yellow lentils or moong dhuli dal, in particular, are very easy to digest and adapt well to seasonings and spices.
The protein content of 100 grams of raw sprouted whole moong is roughly 24 grams.
Recipes that use Green gram:
Whole Red Lentil (Masoor Sabut) / Split Red Lentil (Masoor Dal)
Masoor is a brown-skinned, orange-colored lentil on the inside. Masoor dal has an earthy flavor and is popular in Northern India. It is available as whole and split varieties.
It is commonly used in the preparation of dal, soups, and stews. The whole masoor, like mung beans, can be used as sprouts. The red lentils cook really fast and are used to flavor stews.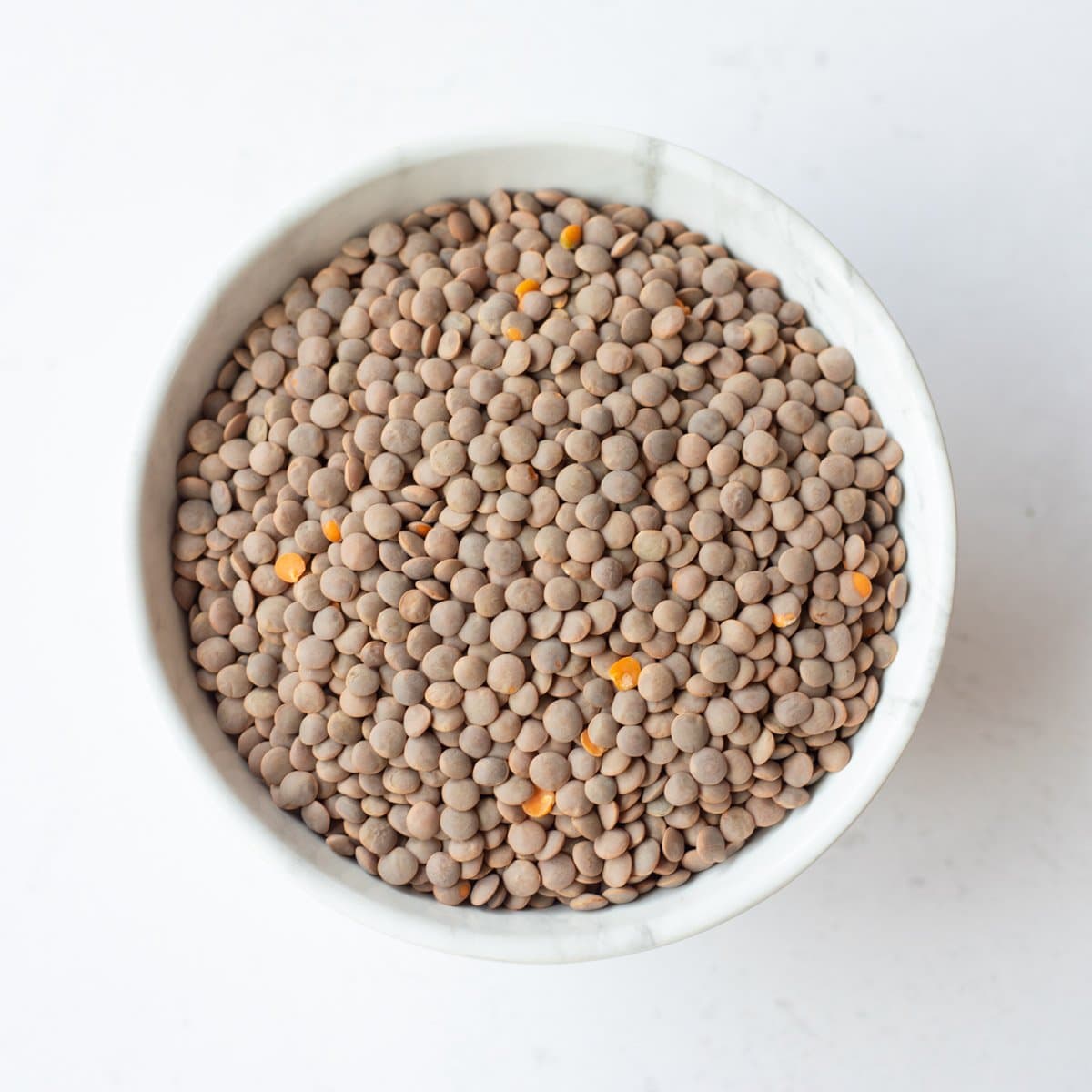 Recipes that use Red Lentils:
Bengal Gram (Chana Dal)
Chana dal literally means "Split chickpeas". Chana dal are baby chickpeas that have been split and polished. They have the appearance and flavor of small sweet corn kernels and go well with soups, salads, and rice dishes.
Chana dal is a versatile dried split yellow lentil with a slightly sweet taste, nutty flavor. It is used in variety of vegetable dishes. It is also used for tempering.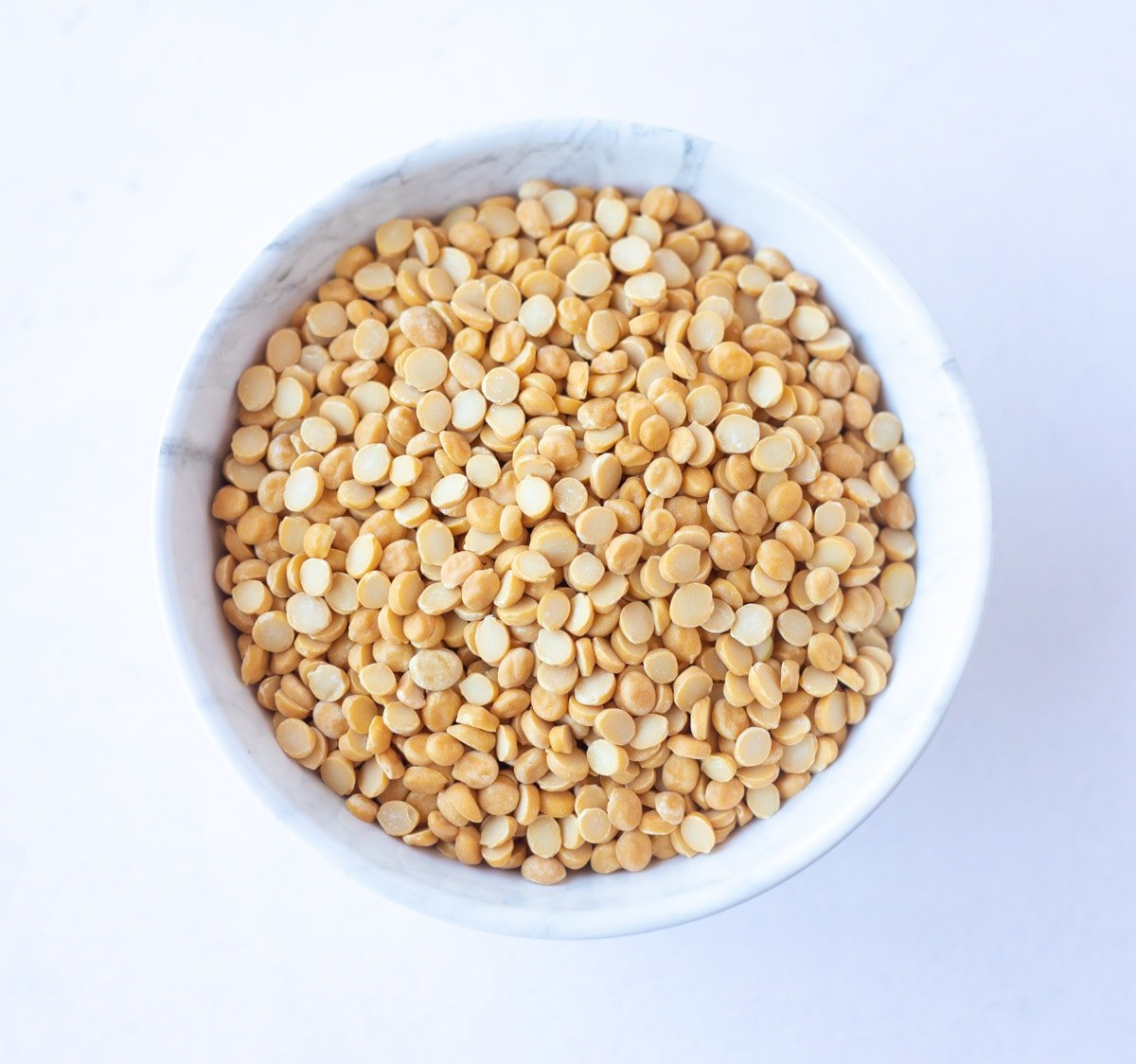 Recipes that use Bengal Gram:
Black Matpe Beans (Sabut Urad)
Also known as Black Beluga Lentils. Whole Urad dal is prepared in the manner of a chilli or stew rather than a soup or dal. The black glossy skins of these lentil-like beans cover the creamy white interiors. The black skins of whole urad dal provide a rich, earthy flavor.
It is also available in four varieties: sabut urad (black matpe beans), urad gota (skinless matpe beans), split urad dal with skin, and split urad dal without skin.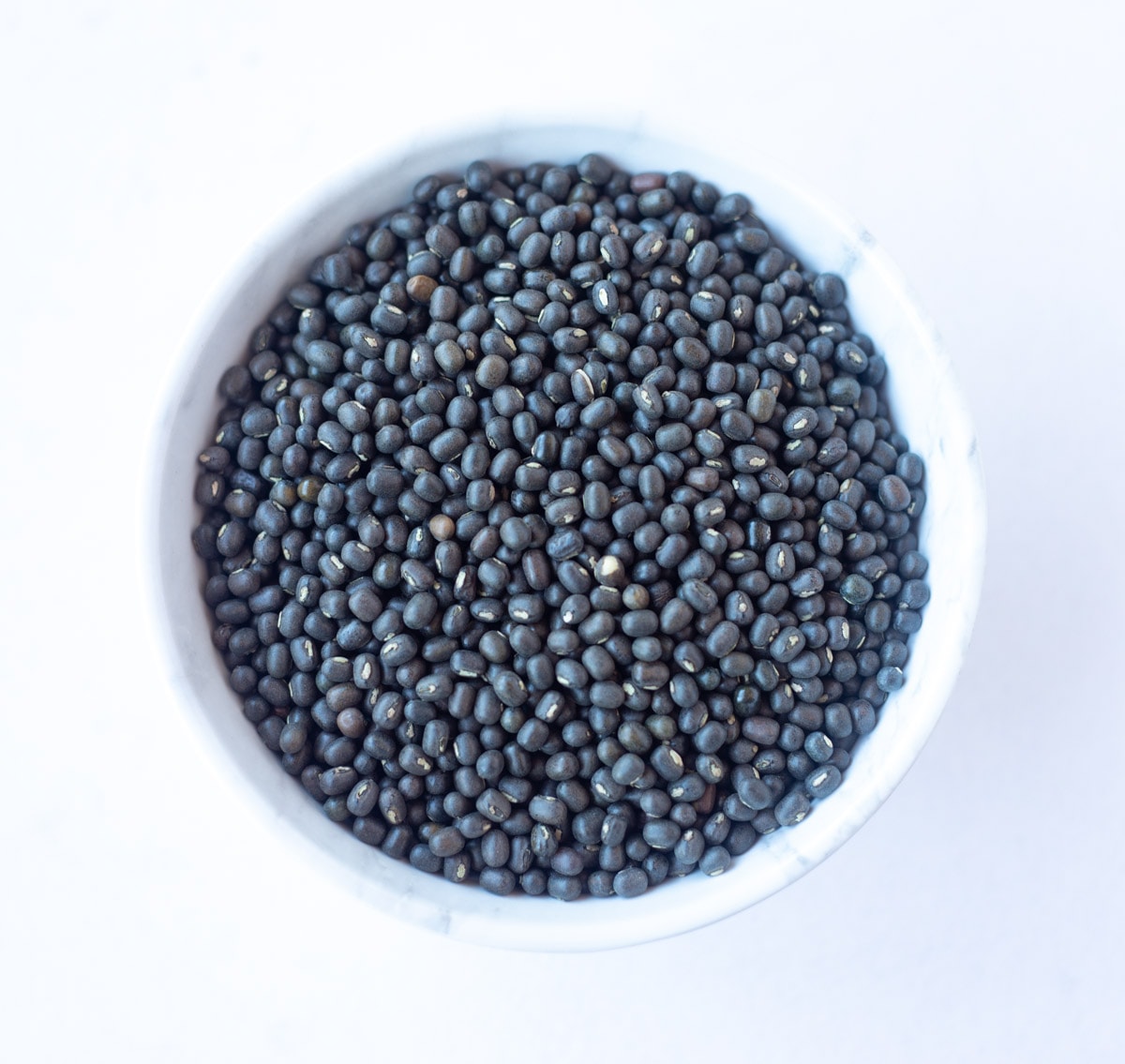 Split and skinless, Urad dal is a white lentil used in the preparation of dosas, the crisp pancakes of southern India, and other preparations like idli, vada etc. Urad dal is used as a seasoning for curries in South India, along with mustard seeds.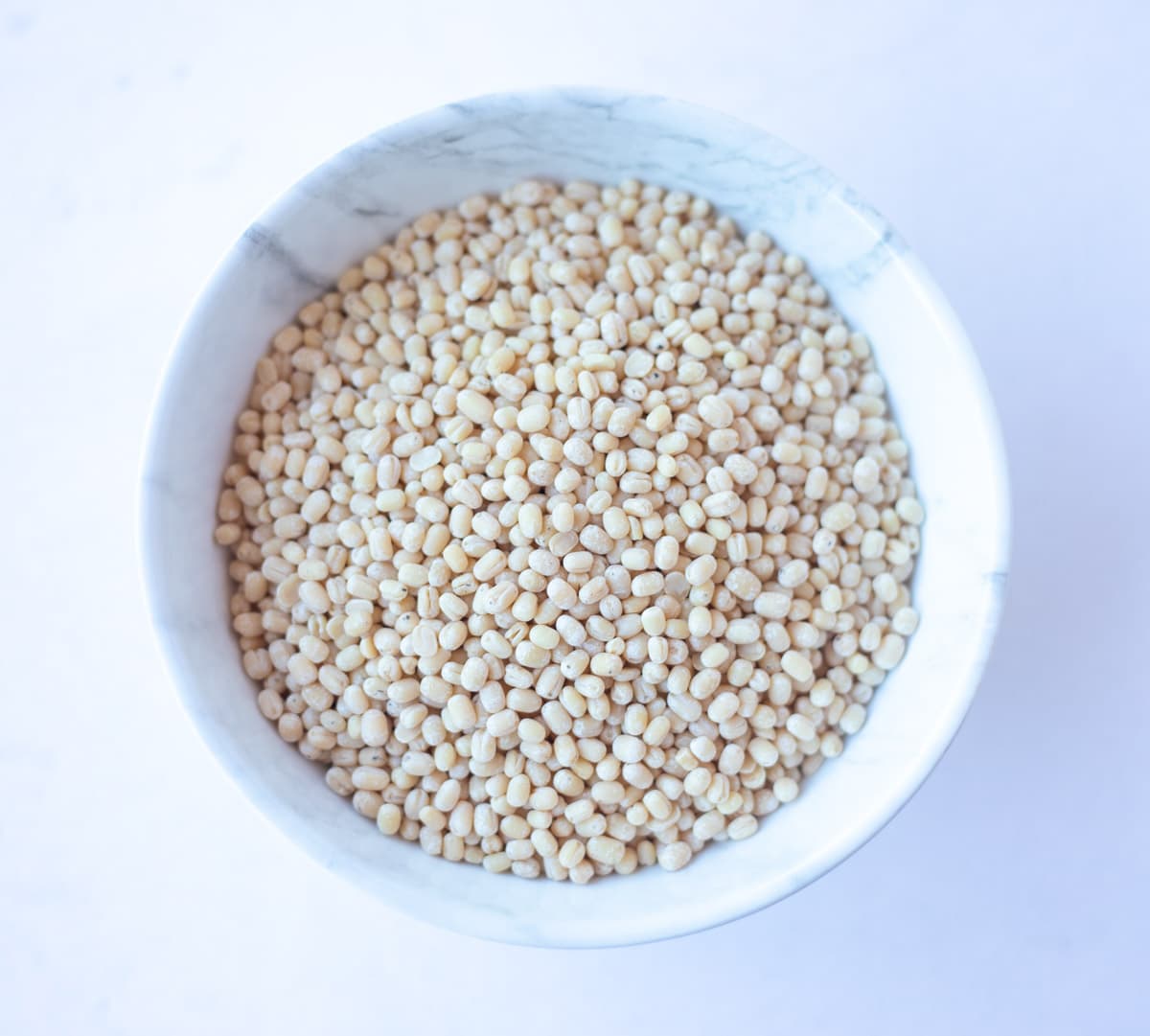 Recipes with Black Matpe beans:
Field Beans (Val Dal)
These are also known as Hyacinth beans or Lima beans. Val beans have a high nutritional value. They are high in protein, vitamin A, vitamin B complex, vitamin C, and vitamin E, as well as minerals.
Val grows as a creeper like any other bean. Valor refers to green beans, and fresh Valor curry is delicious. Its seeds can be eaten fresh or dried to make the val bean.
Turkish/ Dew Gram Beans (Matki or Moth Beans)
Moth beans are a drought-resistant legume that is high in protein and widely consumed in India. They are also called Matki, Mat Beans, Turkish Gram or Dew Bean.
They are small brown lentils with a yellow interior and are used in many dishes. They are great to sprout and are full of nutrients.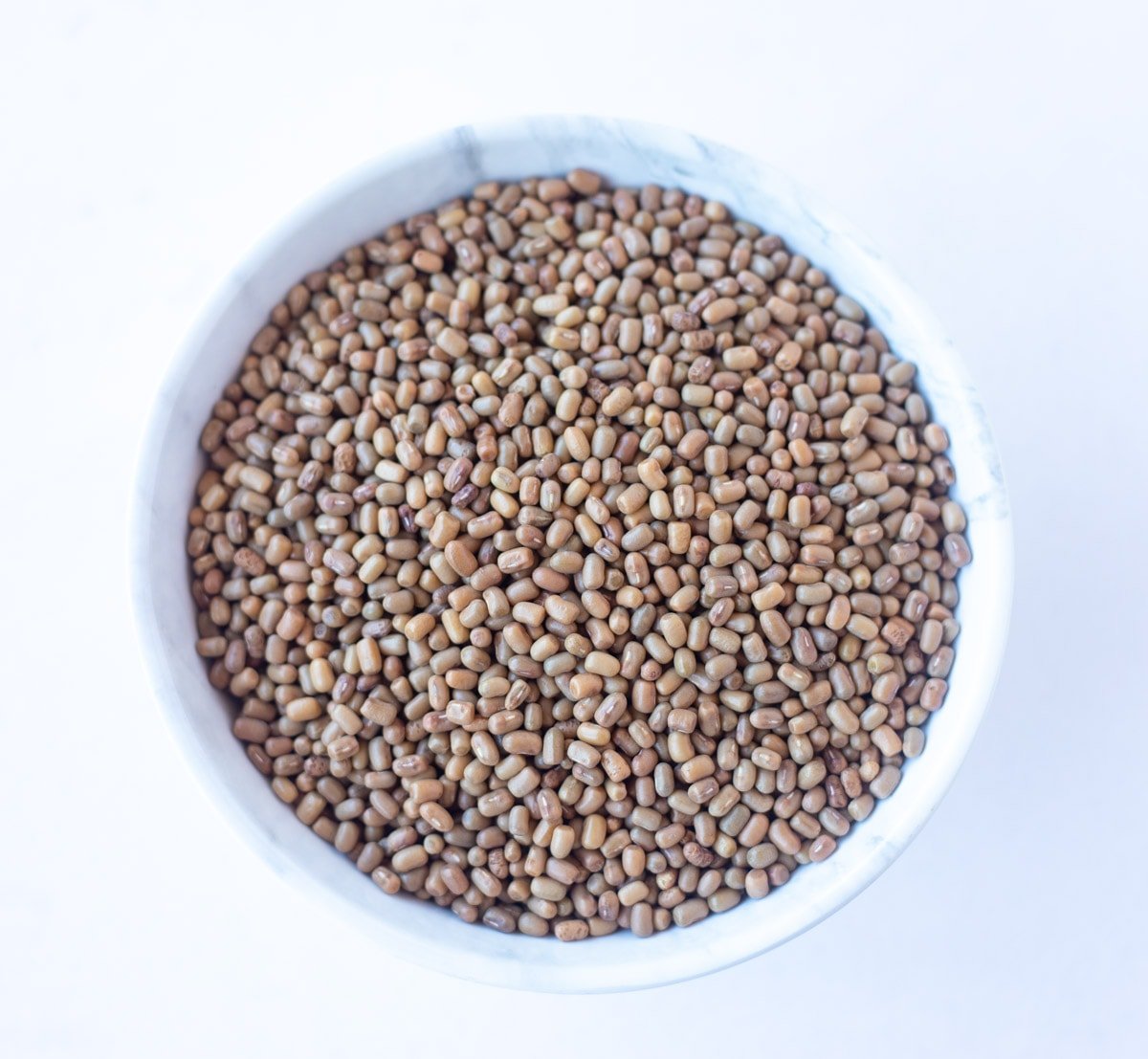 Recipes that use Moth Beans:
Horse Gram (Kulthi/ Kuleeth/ Kollu)
Macrotyloma uniflorum, often known as horse gram, is a legume native to Southeast Asia. Horse gram is a staple in many cuisines due to its dry, firm texture and distinct flavour and scent.
The seeds are usually sprouted, cooked, or fried before being used in a variety of dishes. It's a popular ingredient in India and other Asian countries. It is a powerhouse of nutrients and is often used in dals and curries.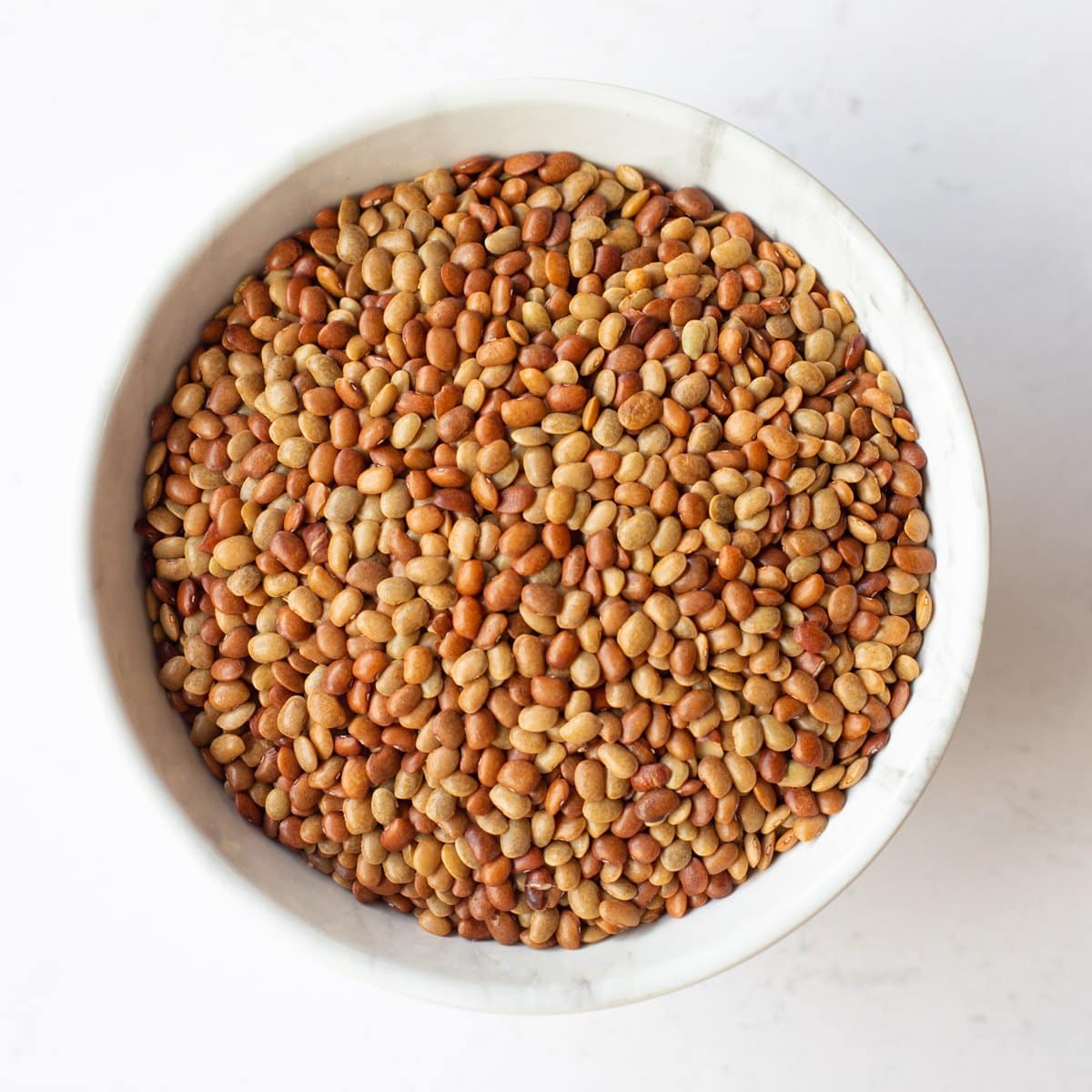 Recipes with Horgram dal:
Garbanzo Beans (Kabuli Chana/ Chhole)
Garbanzo beans (also known as chickpeas) are a type of legume. The most common type is the Kabuli chana, round and beige in color.
They are loaded with protein and fiber and provide a variety of health benefits. These are a must-have ingredient in your pantry. They can be incorporated in curries, soups, salads, wraps, burgers etc.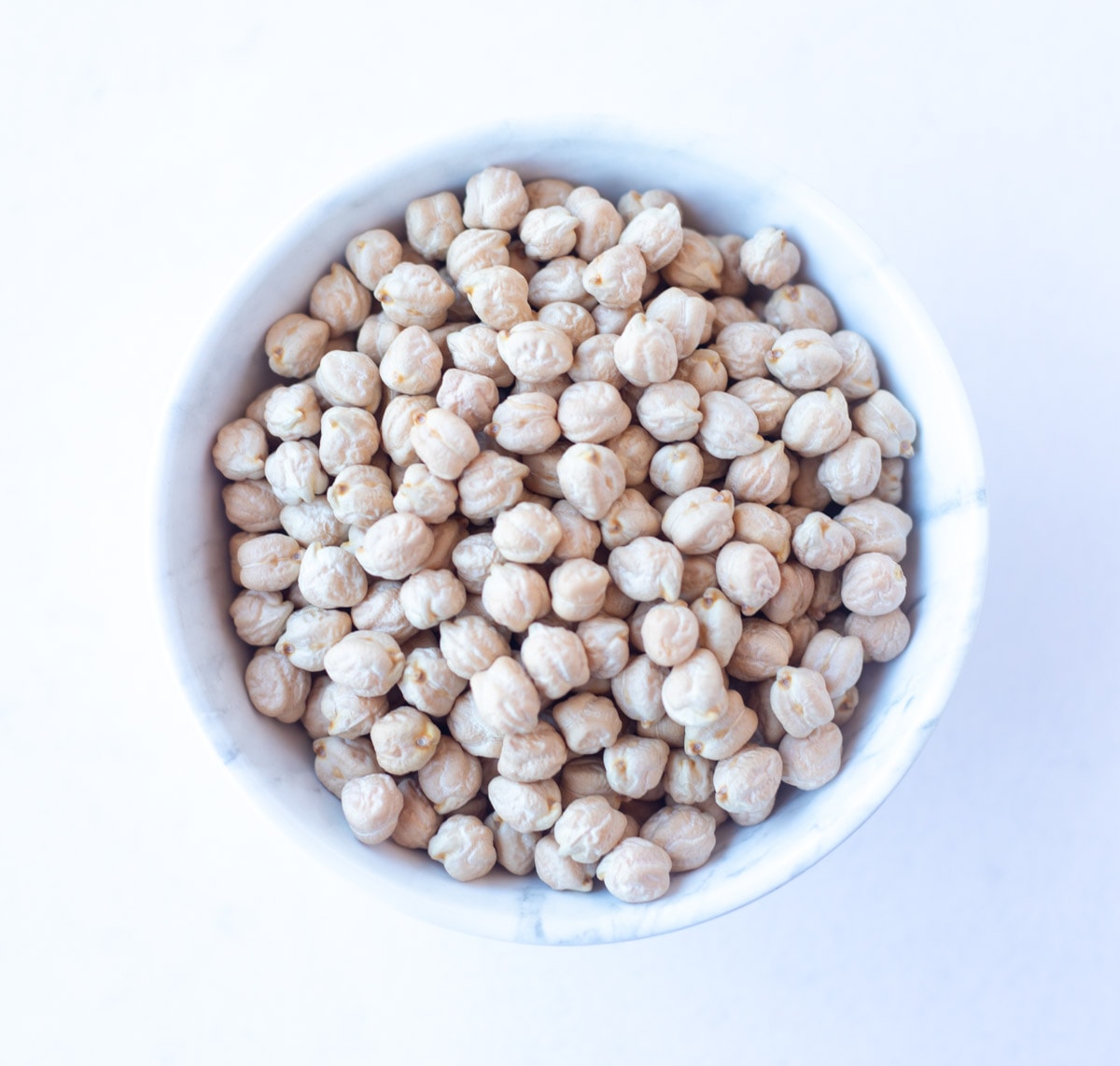 Recipes that use Garbanzo beans:
Black Chickpea (Kala Chana)
Black chickpeas are comparable to regular yellow garbanzo beans, but they are smaller and come in a variety of colors ranging from dark brown to black.
Bengal gram, kala chana, desi chana are the different names by which it is known as. They have a nutty flavor and a solid texture that makes them versatile. These can be sprouted too.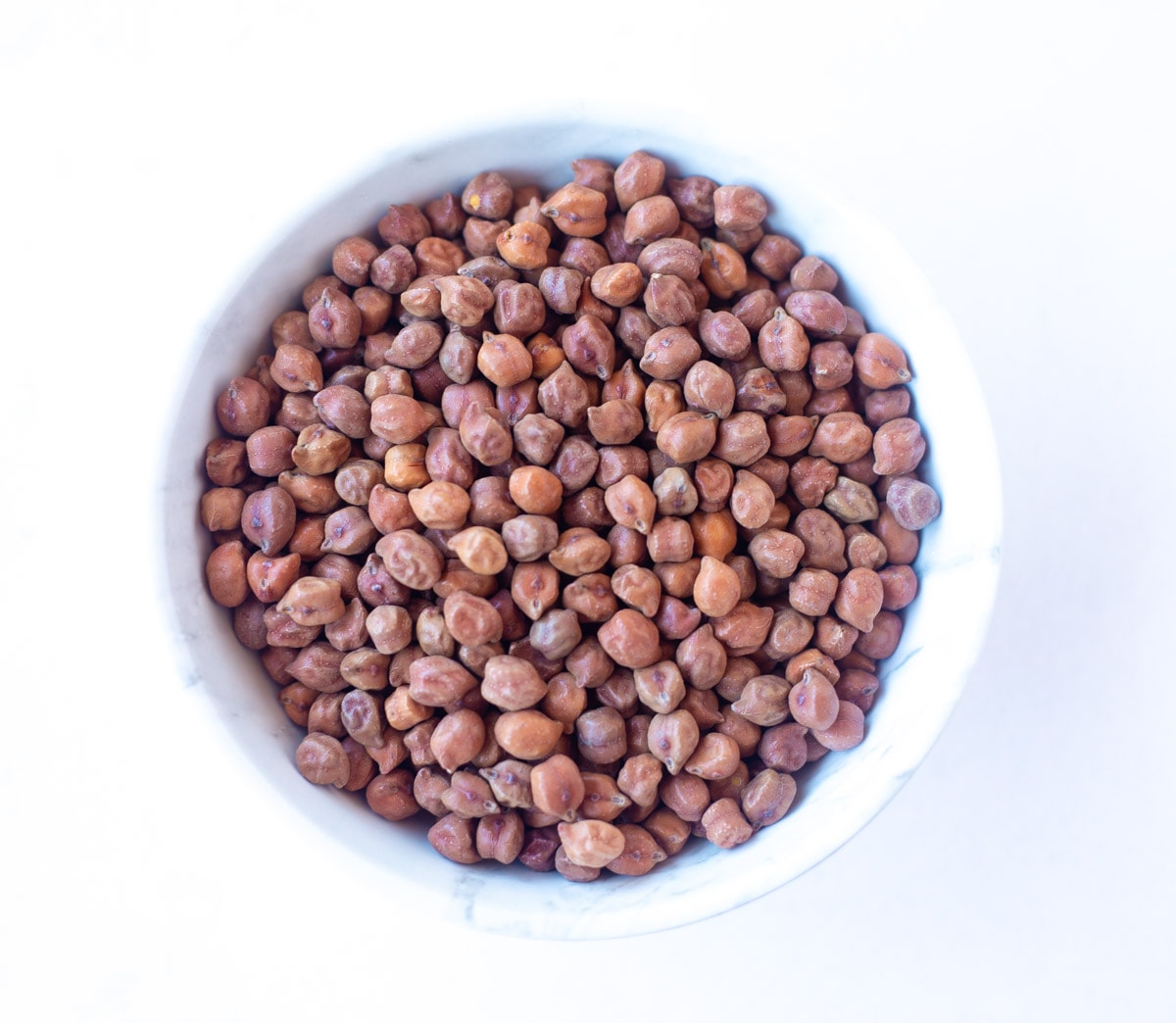 Recipes that use Black Chickpeas:
Dried Green Chickpeas (Hara Chana)
Fresh Green Chana is a cousin of Kala Chana and is only available in season when new crops of chickpeas are harvested. It is a legume of the Fabaceae family.
Hara chana is the dried version of the green chickpeas and is available throughout the year. The dried ones need to be soaked before cooking and also take longer to cook as compared to fresh ones.
The green chickpeas have a slightly sweetish flavor. Green garbanzo beans are a good source of iron and an excellent source of folic acid.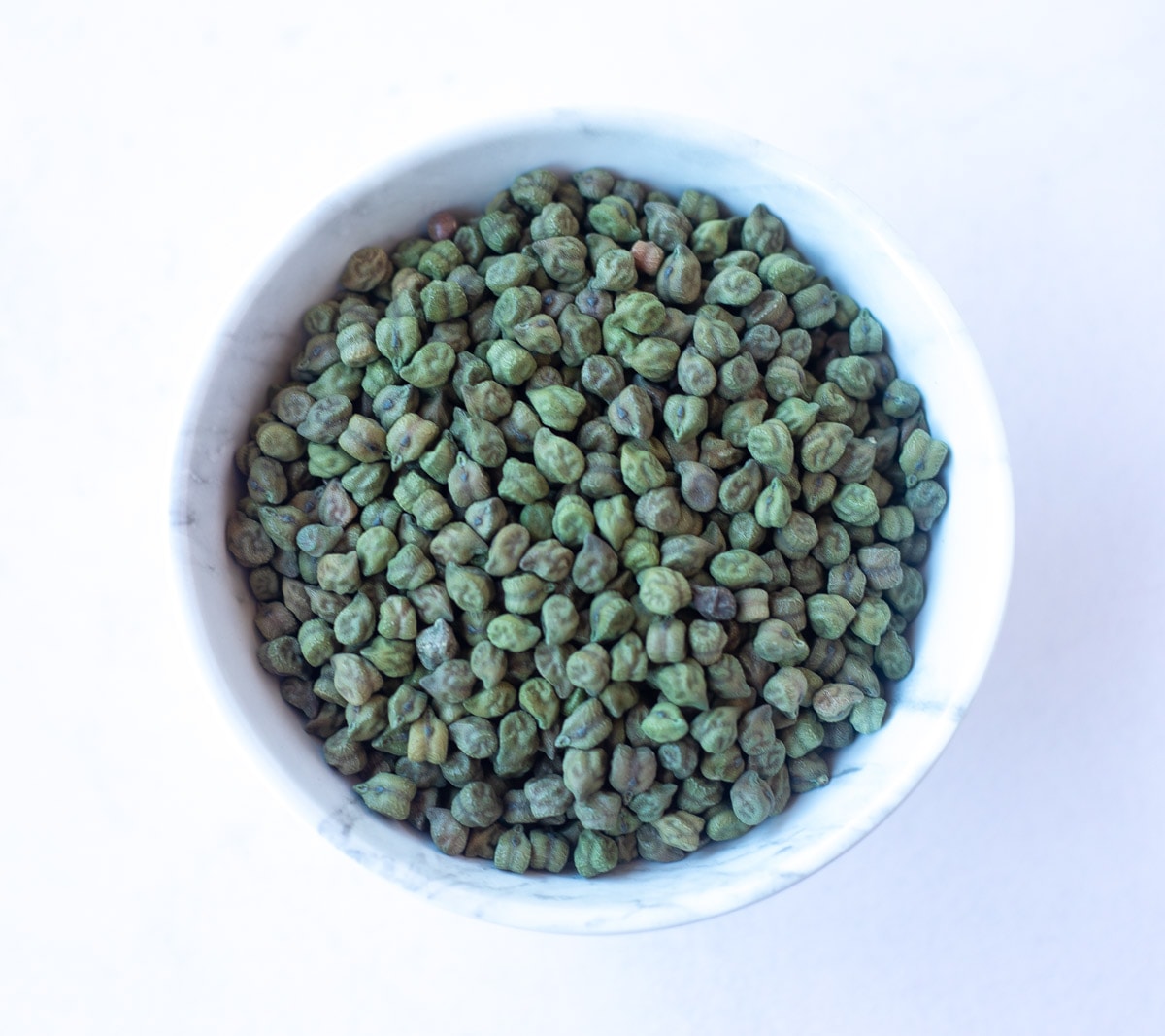 Red Kidney Beans (Rajma)
After chickpeas, these are arguably the most popular and common beans, and they are easily available in most grocery stores. Kidney beans are kidney-shaped dark red beans.
These beans are popular in chilli, soups, and salads because of their firm, creamy, white flesh and full-bodied flavor. These are fantastic in North Indian curries and dals.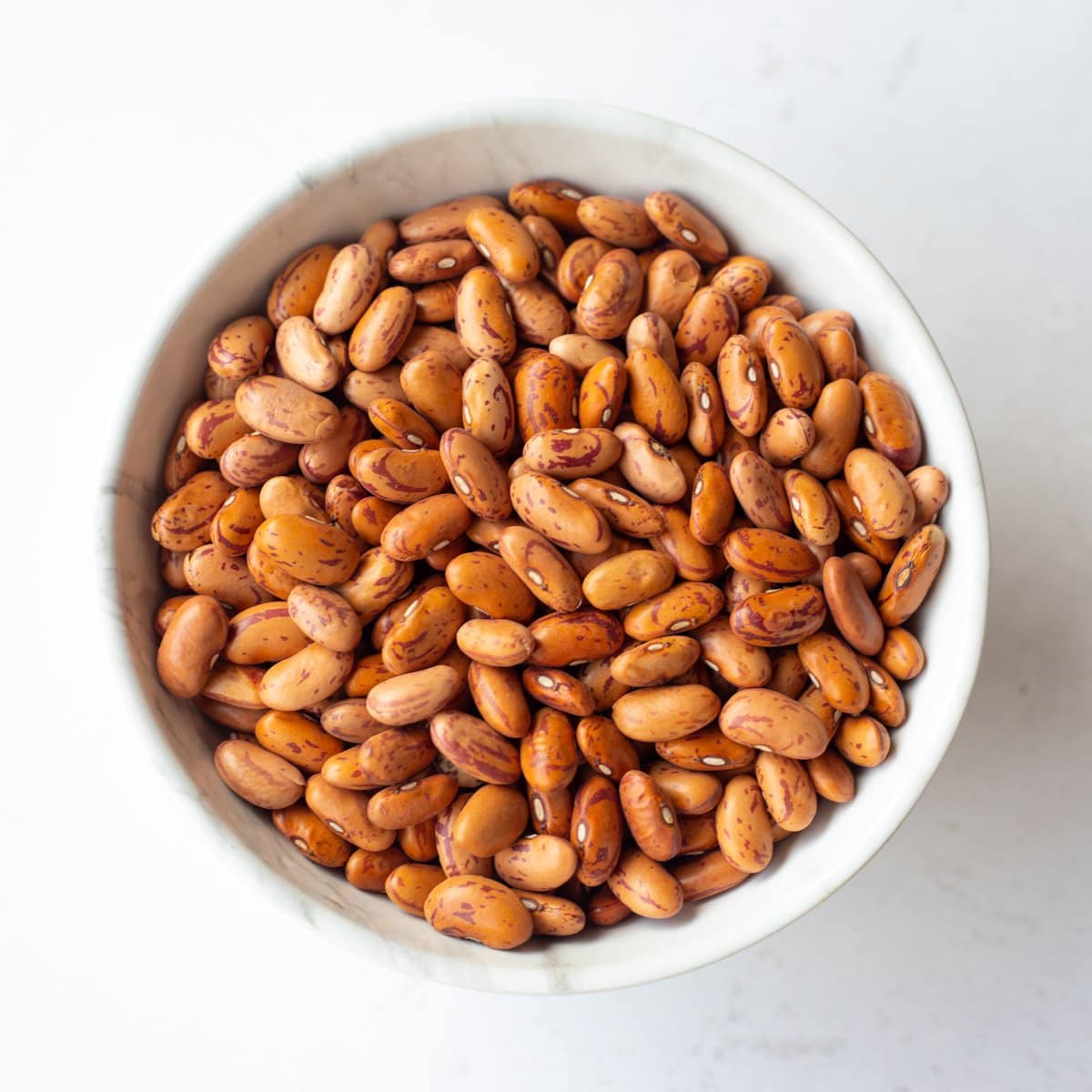 Recipes with Kidney beans:
Black-eyed Peas/ Cowpea (Lobia/Chawli/ Raungi)
These are a cowpea subspecies grown for their medium-sized edible bean, which mutates easily giving rise to a number of varieties, the most common commercial one being pale-colored with a prominent black eye in the center.
It is very popular in Indian cooking, used in curries, pulao, and salad. It is frequently used in South America.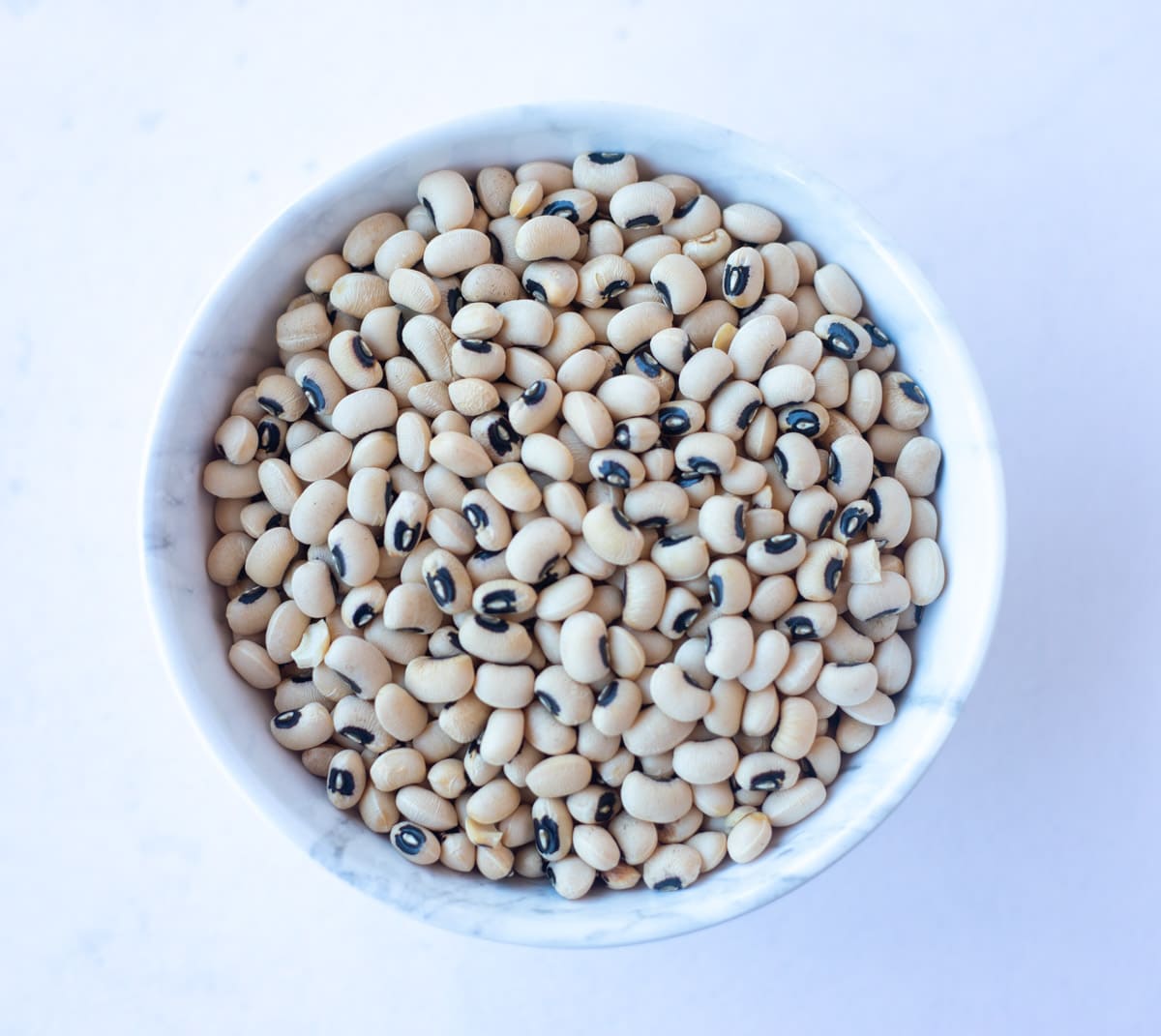 Recipes with Black-eyed beans:
Adzuki Beans (Chori)
Adzuki beans are reddish-brown to wine red little round beans popular in Japan, China, Taiwan, and Korea. Red beans are the most prevalent, although there are also white, black, grey, and speckled kinds.
They have a soft texture and a slightly sweet flavor, and are also available dried or processed, in the form of red bean paste. They are used in sweet and savory dishes. In India, it's primarily prepared like a dal or curry.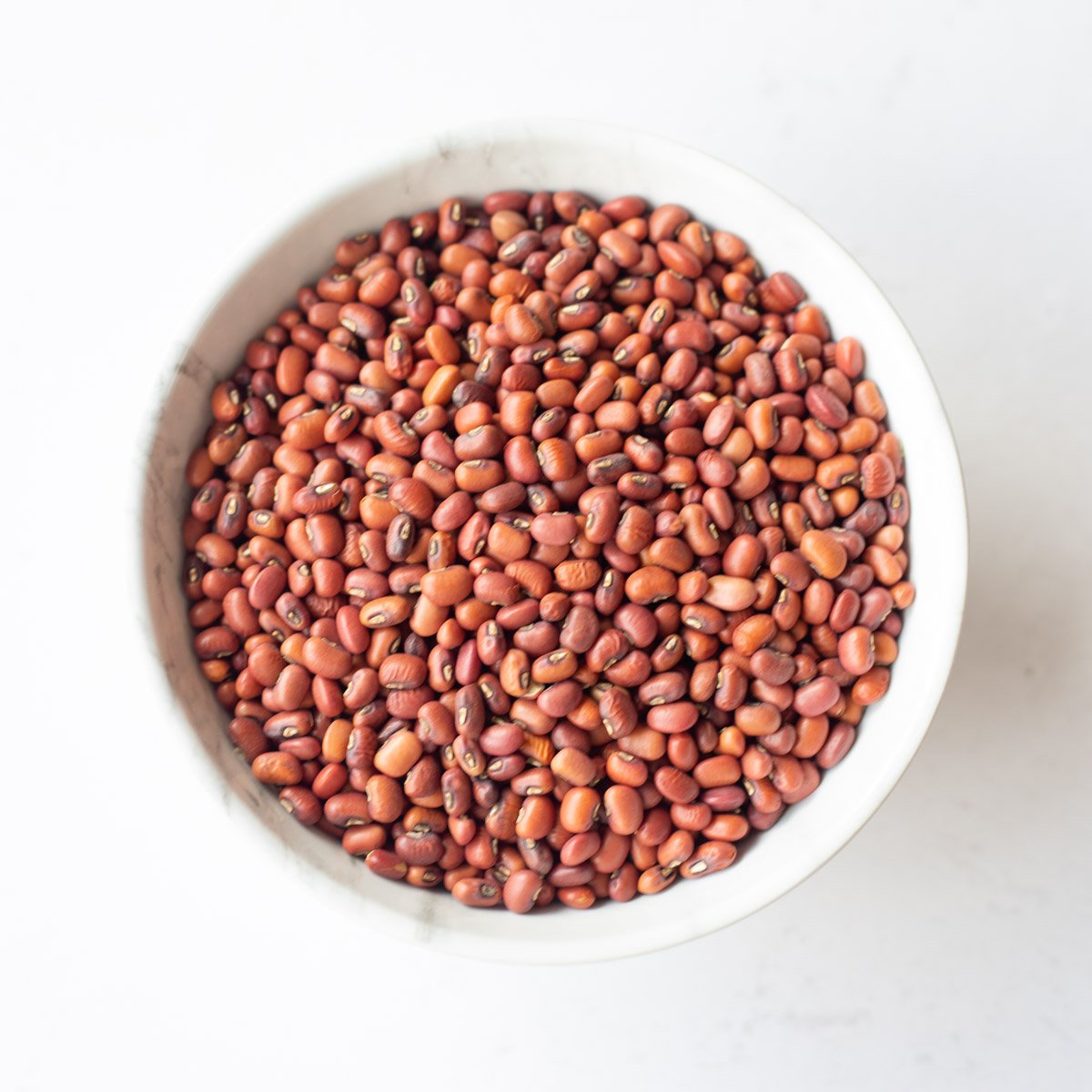 Dried Green Peas (Vatana) and Dried White Peas (Safed Vatana)
Dried peas are available in both white and green varieties, with the yellow having a milder, more neutral flavor and the green having an earthier flavor.
When fresh peas are not available, dried peas make an excellent, slightly heartier and starchier substitute. Dried peas are ideal for soups and stews because of their creamy texture that adds satisfying body to any dish when cooked.
Peas or matar (both white and green varieties) are widely used in Indian cooking. Before cooking the peas, they must be soaked.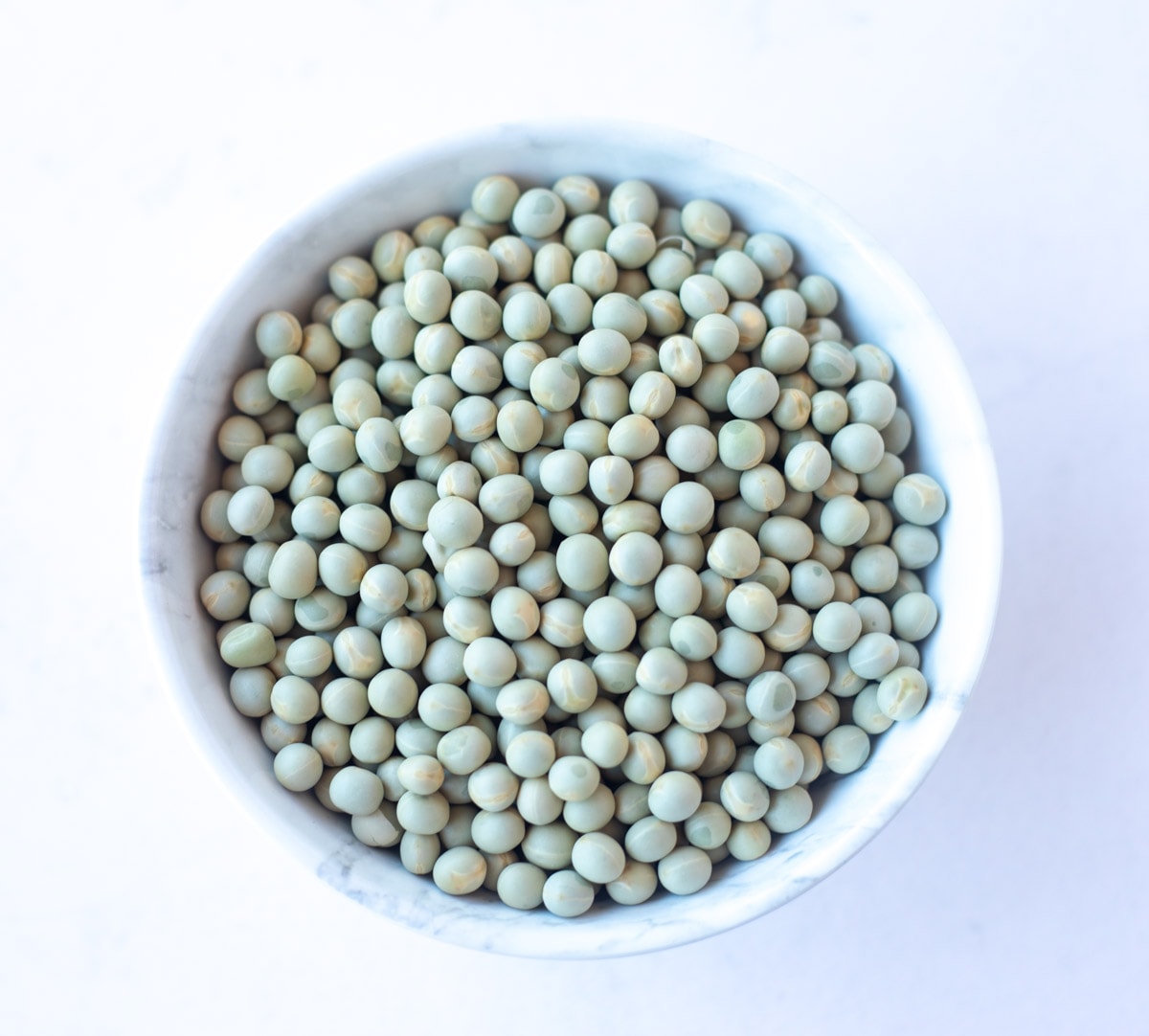 Recipes that use Dried peas:
How To Cook Pulses
Lentils
Lentils do not need to be soaked, but I do like to soak whole lentils to reduce cooking time. Whole lentils take the most time to cook, while split de-husked red lentils cook the fastest. Before cooking, thoroughly rinse all lentils and check for stones/ sticks or other foreign matter.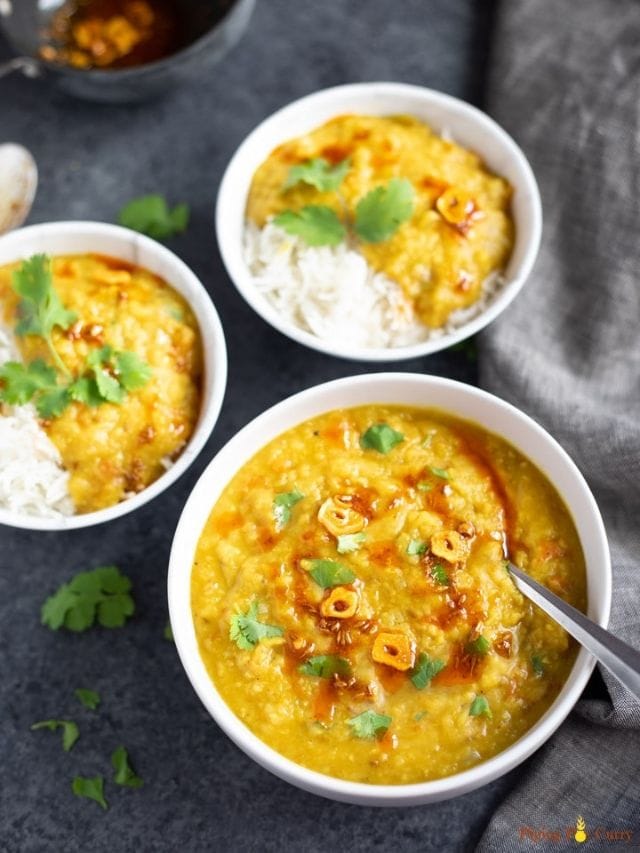 Beans
Whole beans should be soaked overnight in a large bowl of water, they will triple in size. The next day, drain and rinse, then cook in plenty of water until tender.
Cooking time varies depending on the bean, but it should be at least one hour. When cooking pulses, do not add salt because it hardens the skins and increases the cooking time.
Cooking pulses, lentils and beans in a pressure cooker or instant pot will considerably cut the cooking time.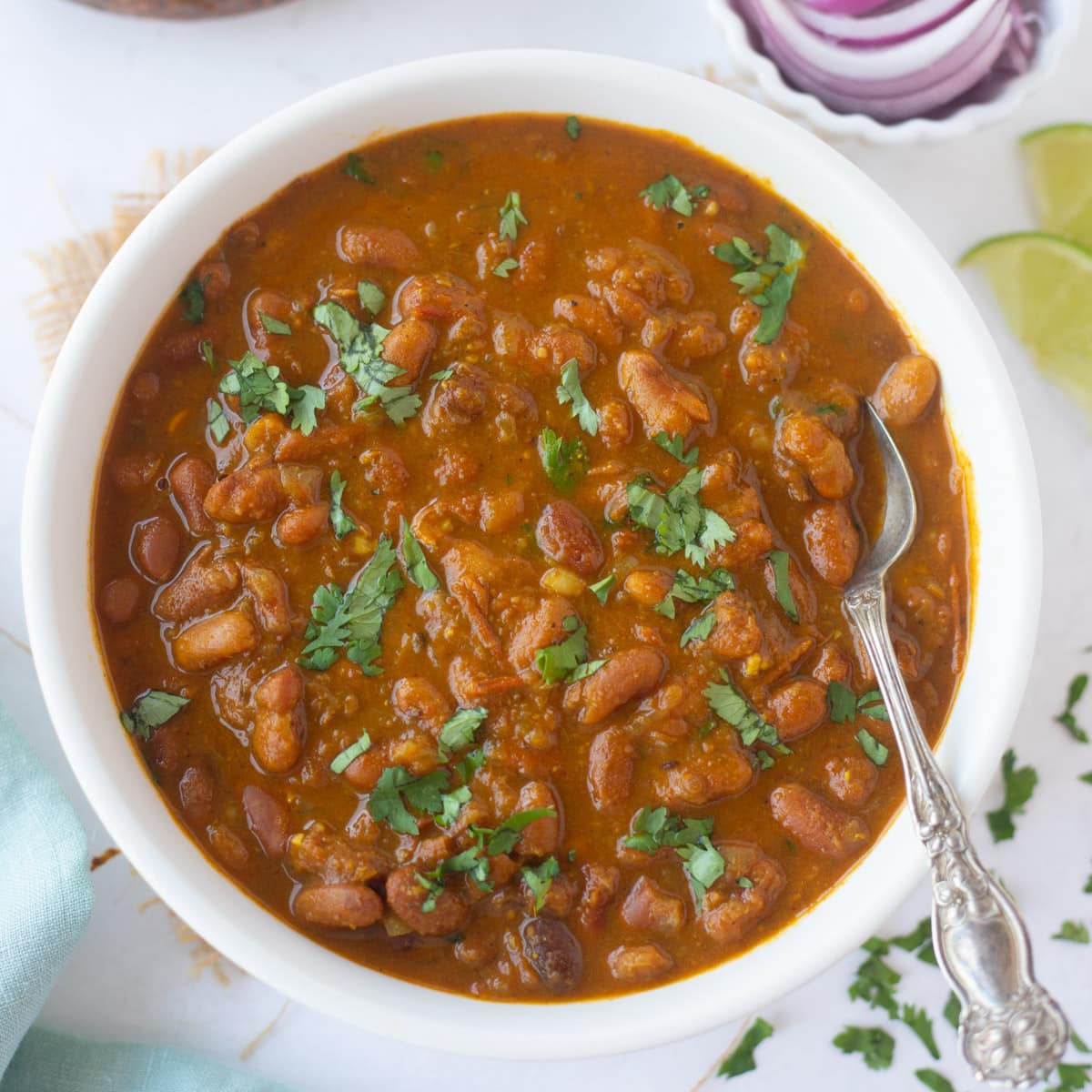 To enrich and deepen the flavor of your lentils you need to temper it. Fry spices such as mustard seeds, cumin seeds, whole chillies, and curry leaves until they crackle – in butter, ghee or vegetable oil. Then, immediately pour this sizzling tadka over the hot dal and serve.
How To Store Pulses
Dry pulses are one of the most shelf-stable foods! Always store dry pulses in airtight containers away from light and heat.
Cooked pulses when stored in airtight containers in the refrigerator or freezer remain fresh for a long time.
Where To Buy Pulses
You can find the largest variety of pulses while cruising along the isles of your local Indian grocery store. I suggest going to a store in person just to appreciate the variety of options available.
If you don't have a Indian store around your area, Amazon is a good place to shop. Also, some stores like Walmart, Costco and Trader Joes keep a few varieties of pulses/ legumes and beans.
Hope you got all the information you were looking for about pulses in this detailed post. If you have any questions, leave them in the comments below.